Business phone system
The Best 10 Business Development Strategies for Recruitment Agencies
Recruitment business development is a key topic for staffing agencies looking to improve their bottom line. To help business development recruiters, we've put together the top 10 strategic tips.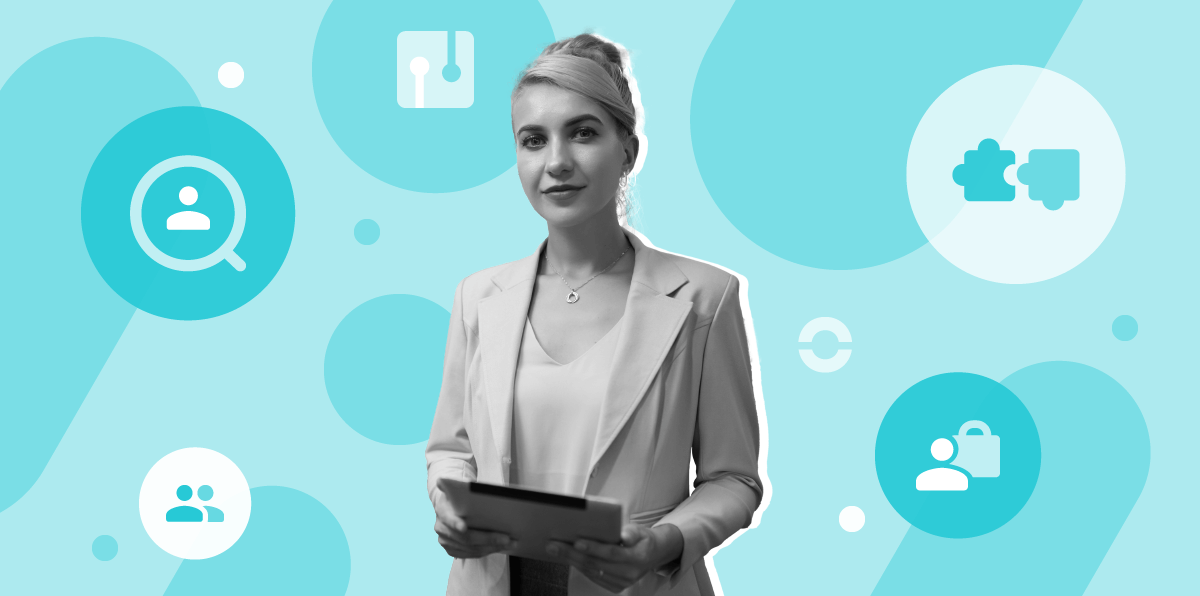 Summary
Maintaining and growing business development recruitment agencies isn't all that different from managing . But as the recruitment sector becomes more and more competitive, you'll need to develop your edge however you can. That's why recruitment business development strategy has become key to leveling up your staffing agency. It will help orient your priorities, refine your approach, and ultimately help you build a thriving recruitment agency.


Optimize Your Recruitment Business Development
10 business development strategies for recruitment agencies
1. Streamline operations with a tech stack
In recent years, there has been a shift in the technology businesses use to support their operations. In the past, companies would rely on a small number of software with many functionalities. Though these software could automate some actions and provide a central pool of information, they tried to do too many things at once. Therefore they could be clumsy, slow, and have a poor user experience.

That's why it's now considered a best practice to use a selection of specialized, relatively light software, the combination of which is often called a tech stack. For staffing agencies, most recruitment agencies usually employ applicant tracking systems (ATS) to manage the hiring pipeline, to make more efficient, and sometimes a CRM for data collection and organization.

Having features like and help recruiters be more productive on a daily basis and provide a more personalized service. Not to mention, you can choose software that integrate with each other to share data–like Ringover and , for example. You will be able to eliminate tedious and repetitive data entry thanks to a strong tech stack and .
2. Run warm calling campaigns
You've no doubt heard of campaigns–this is a about as old as telephones. This sales tactic has earned a poor reputation though, as the calls can be seen as an annoyance. Nowadays, recruiters and salespeople have more success with the business development technique of warm calling.

Instead of calling a potential candidate with no prior contact as in cold calling, in warm calling the recruiter will reach out to the candidate to touch base with them before calling. This allows the recruiter to introduce themselves and explain why they are reaching out. This type of contact often comes in the form of a LinkedIn message or short email.

As such, there are two tools that make this sort of outreach easier and more efficient. First, a that supplies features like and to help standardize the calling process. Secondly, a like empowers you to schedule cadences so they can automate parts of the business development process.


3. Leverage social media
is one of the biggest and most important trends in recent years. Especially since the COVID pandemic, LinkedIn especially has grown in popularity and even debuted tools to support recruitment. You can use LinkedIn to send automated messages to candidates, or find potential applicants through powerful search filters.

As for more visual social platforms like those owned by Meta, these are a great place to develop brand identity and build awareness for your agency.
4. Create automated cadences
When your recruiters are juggling many tasks and potential candidates, automation can be a real game-changer. That's why some agencies are adding a sales prospecting tool to their tech stack. These software will guide the recruitment, letting recruiters know what tasks need to be done each day, and making sure no candidate falls through the cracks. Recruiters will even have access to templates and customizable messages so they can reach out to applicants easily and quickly. Once again, this type of tool will integrate with your other software to share information and eliminate multiple entries of the same data.
5. Build brand identity
Sticking out among competitors is no small task. That's why brand identity has become a key topic. Previously, branding was seen as an important issue for B2C businesses, but it's now something you should consider. Potential clients now expect to be able to find out not only what your company does, but what it stands for too–and all thanks to a quick Google search.

There are many factors to take into account when it comes to employee branding, but some of the basics include deciding on company values and selecting diverse brand materials like a logo, font, and colors. While it may seem like it's not as important, having a strong brand identity will legitimize your business and contribute to customer trust.
6. Champion your results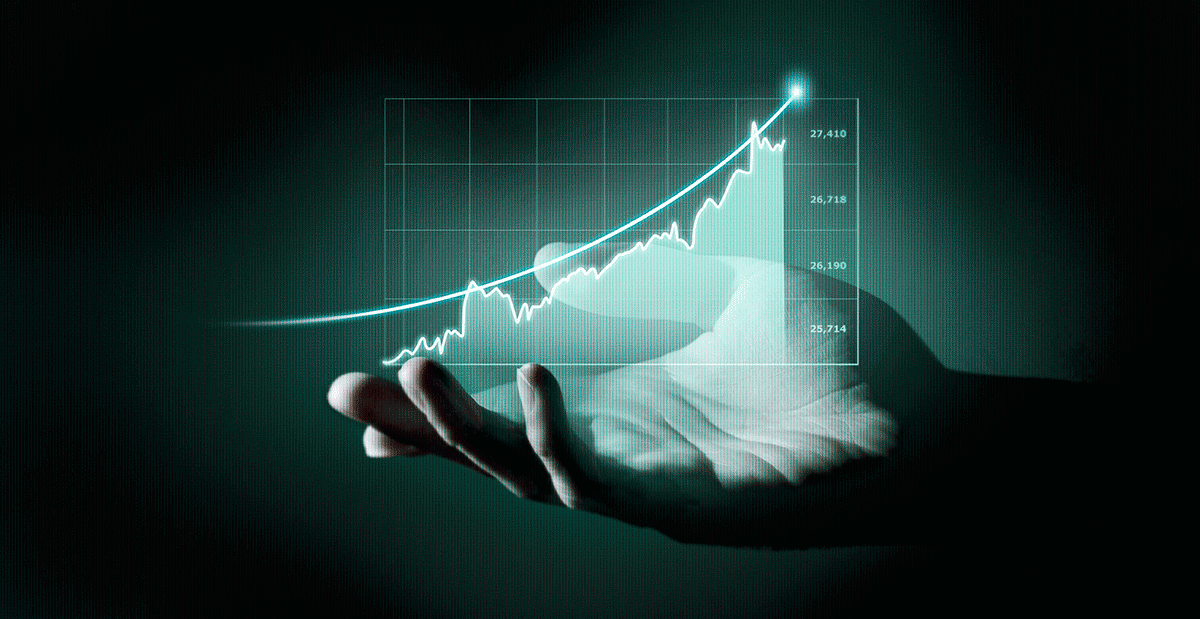 As part of your employer branding, you'll need to have a selection of customer testimonials and reviews. After all, clients come to recruitment agencies for many reasons, but the main one is that they are in need of expertise. While other forms of marketing are important, word of mouth is generally considered more trustworthy than other forms of marketing. Plus, if you create long-form testimonials that lay out specific use cases of your business and its services, clients will be more easily able to project themselves as your client. In the end, this type of marketing and employer branding can bring in business.
7. Do your research
Knowing your audience is key for any business, and recruitment is no exception. And with so many candidates having professional social media profiles on LinkedIn, recruiters can get a great idea of a person's specific experience without ever having to speak to them. This renders the hunting process much more efficient, as many people have almost the entirety of their resume online. Plus, when you do decide to reach out to a candidate, you'll be able to connect with them more easily.
8. Focus on qualified leads
There's little worse than wasting time on a candidate that doesn't work out. It not only decreases the efficiency of your team and their performance, it causes frustration for the team as a whole to know they're not operating efficiently. One of the best ways to avoid this issue is to define what a qualified lead is and communicate this to your team. Then, you'll be able to set these parameters in your business software, so the qualification can be automatically done.
9. Execute an SEO strategy
Many people may discount SEO because its main result is to drive traffic to your website. However, increased traffic to your site can have significant benefits, the most desirable of which include lead generation and increased brand awareness.

One thing that's important to note is that SEO takes some time, so be prepared to see results weeks or months after you take action. A couple of the most straightforward steps you can take are improving technical elements of your site like its loading speed or creating a site map. However, most people are more familiar with the content aspect of SEO, which includes optimization of title tags, metadescriptions, landing pages, and articles. Generally speaking, a combination of both technical and content SEO increases the traffic to your site.
10. Create a referral program
As a recruitment agency, you surely work with clients who are connected to other business owners or recruitment directors. Obviously, these connections hold a great deal of potential. But the trick is getting your current clients to make the formal referral.

That's why many agencies will create a referral program, in which current clients receive an incentive (goods, services, or cash) for putting you in touch with someone from their network. In the end, everyone benefits. Your clients receive a little bonus for the referral, you have potential new business, and the referred party can learn more about how your agency can help them create a strong team.
Recruitment Business Development FAQ
What is BD in recruitment?
The business development (BD) carried out by recruiters usually involves identifying potential clients, getting in touch with them through multiple communication channels, all with the eventual goal of converting them to clients. Business development can also include nurturing potential candidates to join your pool of applicants.
What is recruiting business management?
In recruitment, you'll hunt down candidates for a specific job post. Thus, recruiting business management comprises the hiring process, from searching for an applicant, to guiding them through the application and interview process, to negotiating contract terms to, finally, the onboarding process.
How do I grow my recruiting business?
Here are a few ways you can develop your recruiting agency:
Forge strong partnerships

Build a comprehensive tech stack

Define your objectives

Continuously train employees to optimize performance

Leverage omnichannel communications to market your services

Automate time-consuming tasks

Remain in touch with previously placed candidates
What does a recruiter do for a business?
A recruiter is someone who works for an agency or company to find qualified applicants for open job listings. The recruiter will then nurture those candidates as a salesperson would a lead. They will create a relationship with the ultimate intent of placing that candidate into the open position. Recruiters often facilitate the relationship between their client company and the job applicant to make the hiring process go more smoothly than it would otherwise.