VoIP Phone Service
Cut costs, unlock advanced features, and modernize your phone system with our secure and reliable VoIP phone service. This is a VoIP service that puts your needs first.
Try it for free
Ask an expert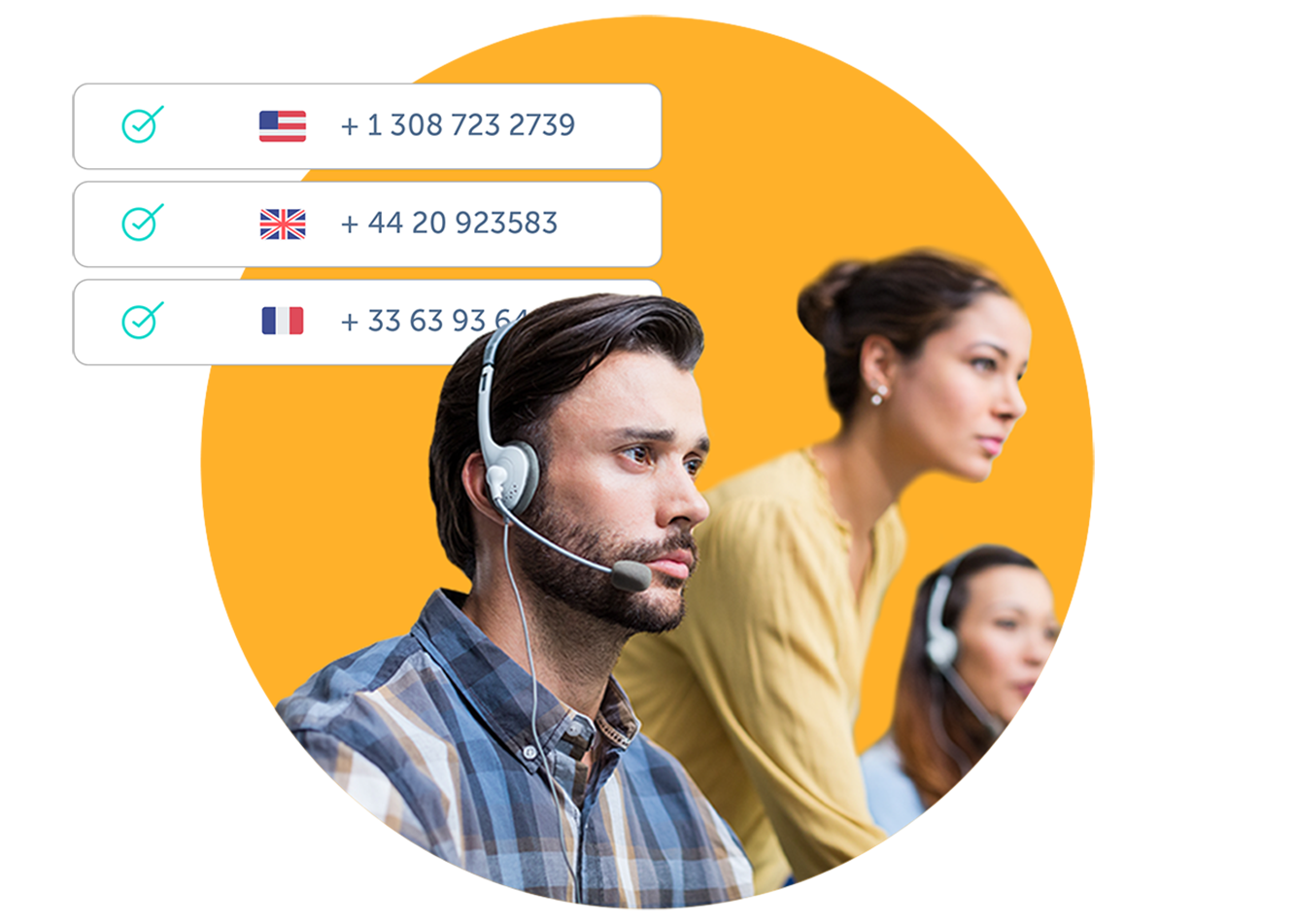 How does VoIP Phone Service work?
Voice over Internet Protocol (VoIP) converts audio signals into digital data, letting you make and receive phone calls over the internet. With Ringover, all you need is an internet connection for unlimited crystal-clear phone service that costs less and offers advanced functionality that traditional phones can't keep up with.
Unlock HD call quality, reduced costs, and complete portability by switching to VoIP. Are you interested in a modernized phone system that outcompetes traditional landlines at every turn? Get started today by booking a free trial with Ringover.
Why switch to VoIP?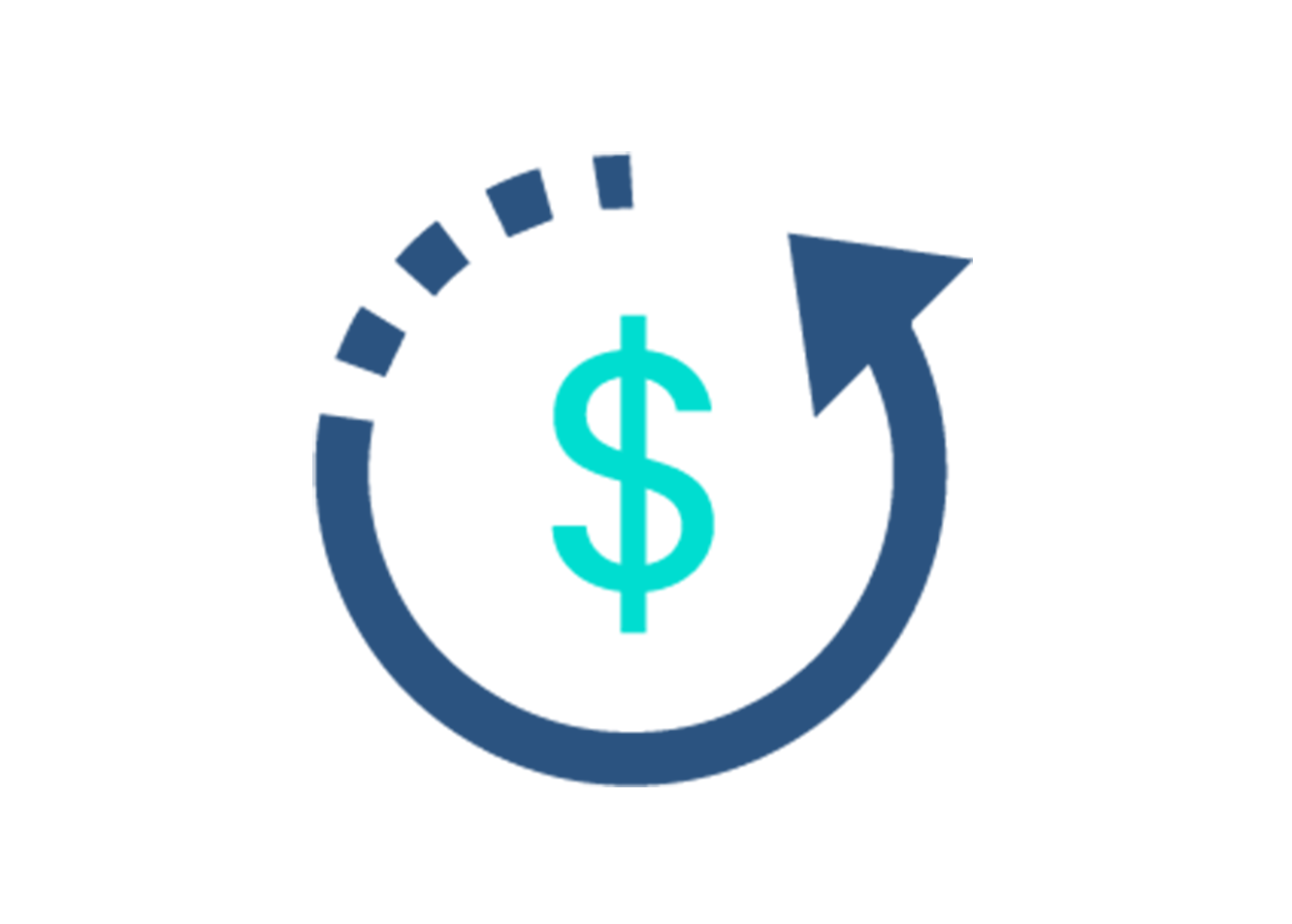 Spend less on your communications
Cut down on your monthly phone bill with an affordable calling plan that gives you more for less than what you get with traditional phone services.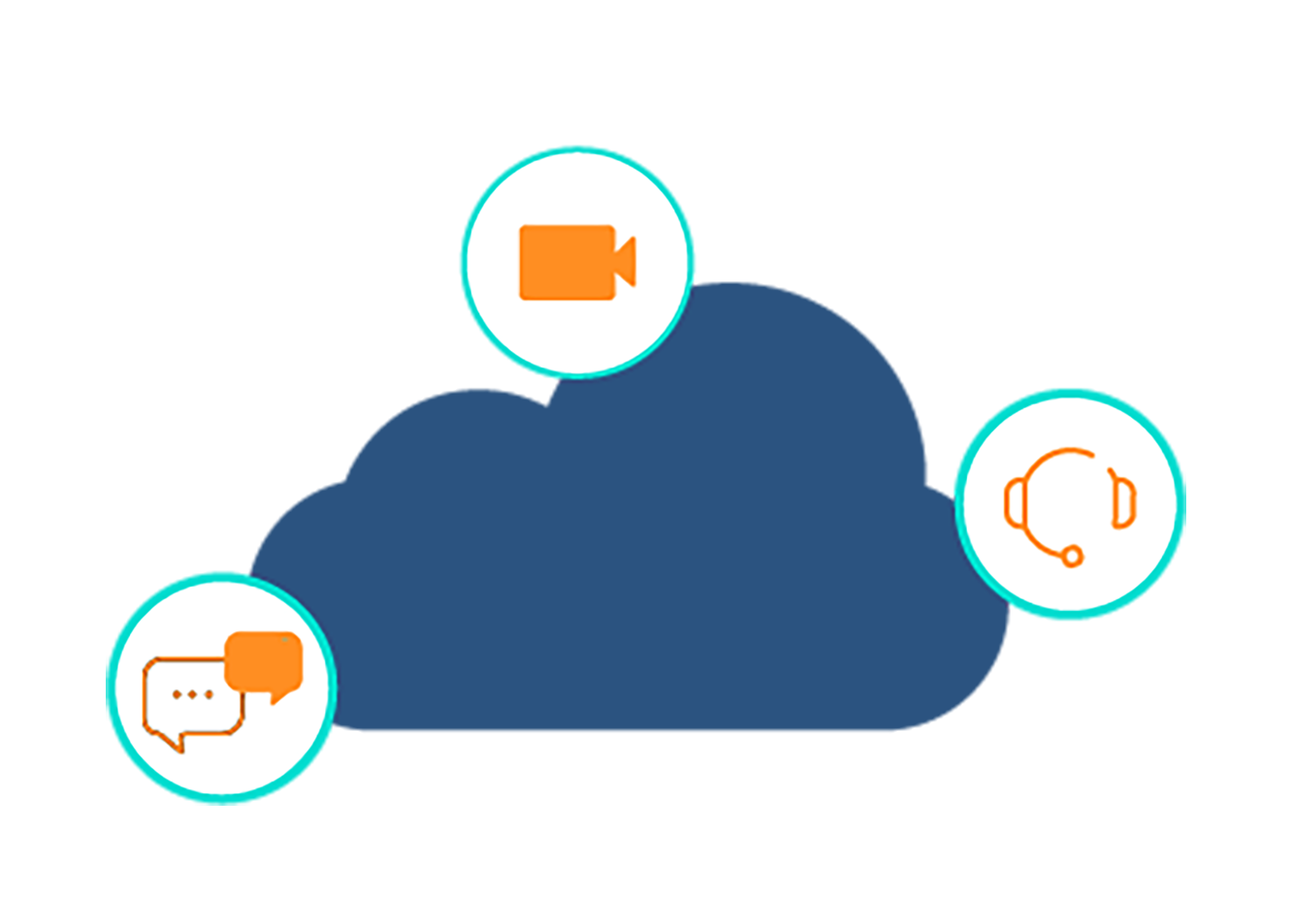 Gain access to advanced calling functionality
Unlock advanced features such as auto-attendant, custom greetings, hold music, conference calls, and much more.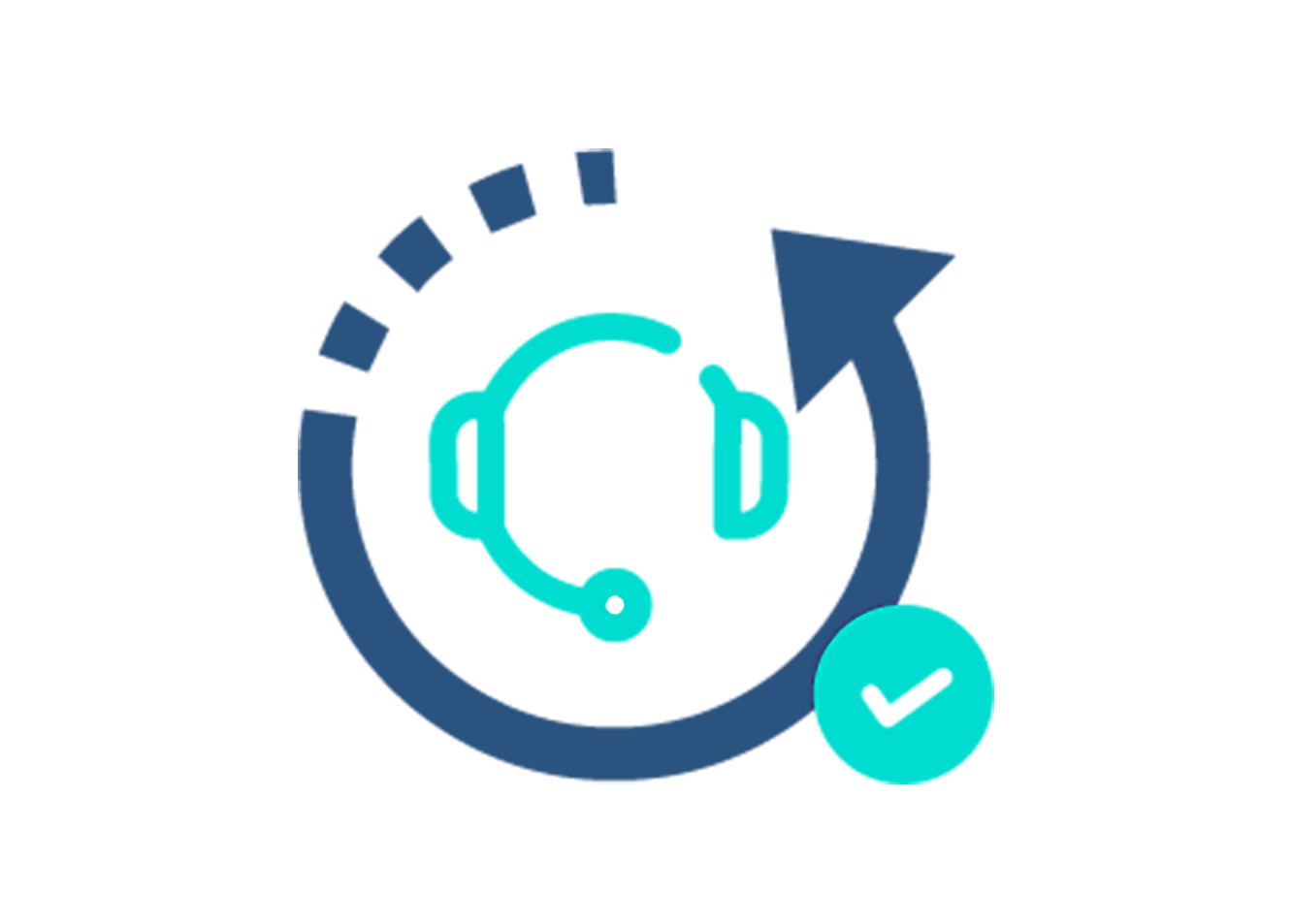 Guarantee HD call quality for every call
Never worry about line disruptions, muffled audio, or dropped calls. Expect HD call quality no matter where you're calling from.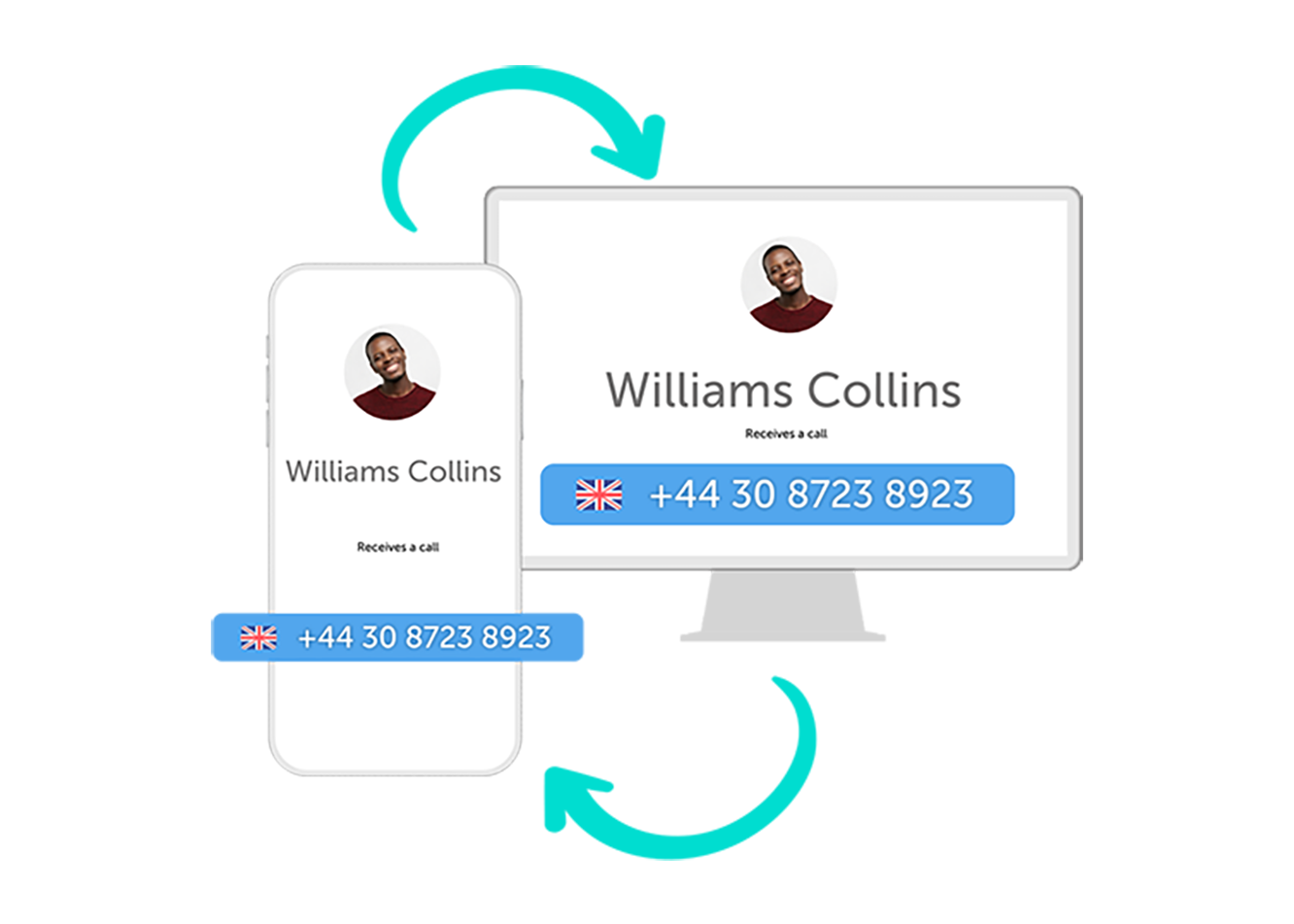 Multitask with ease
VoIP makes working from home easier than ever. Give yourself the tools you need to do your best work with cross-platform and multimedia support.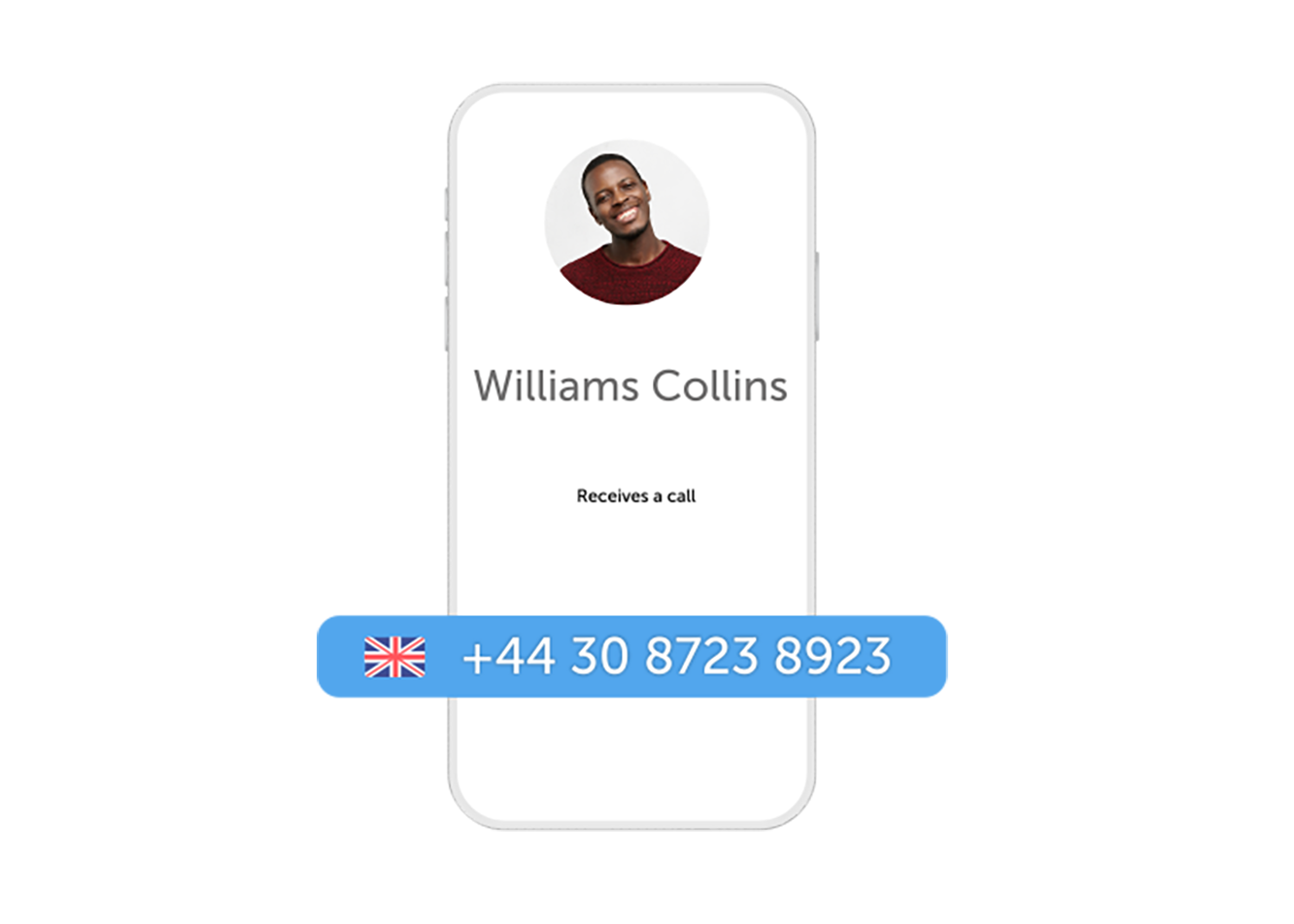 Take your home phone on-the-go
Experience complete portability with a virtual VoIP number that moves with you. Quickly and painlessly move your existing numbers into your VoIP system.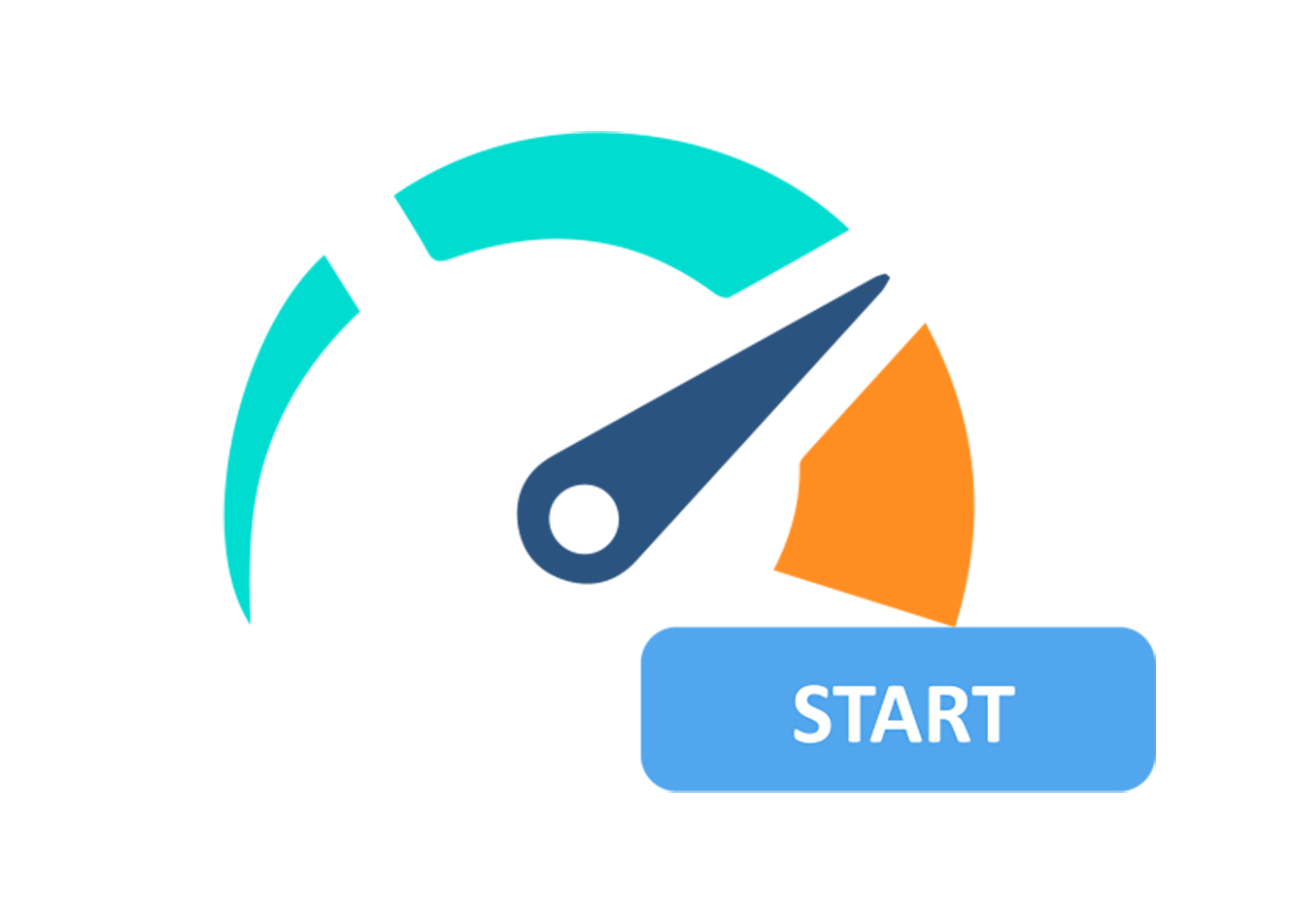 Get started in a matter of minutes
Setting up a cloud-based VoIP system is much easier than a traditional phone line. Hear the difference today by booking your free trial.
VoIP Phone Service:
Everything you need to work from home
Give yourself all the advanced functionality you need to stay productive from anywhere with our secure and reliable VoIP phone service
Experience high-quality audio calls and HD video
Get started in no time with Ringover's simplified setup process
Integrate leading VoIP phones, conferencing hardware, and other communications equipment
7-day free trial
All features included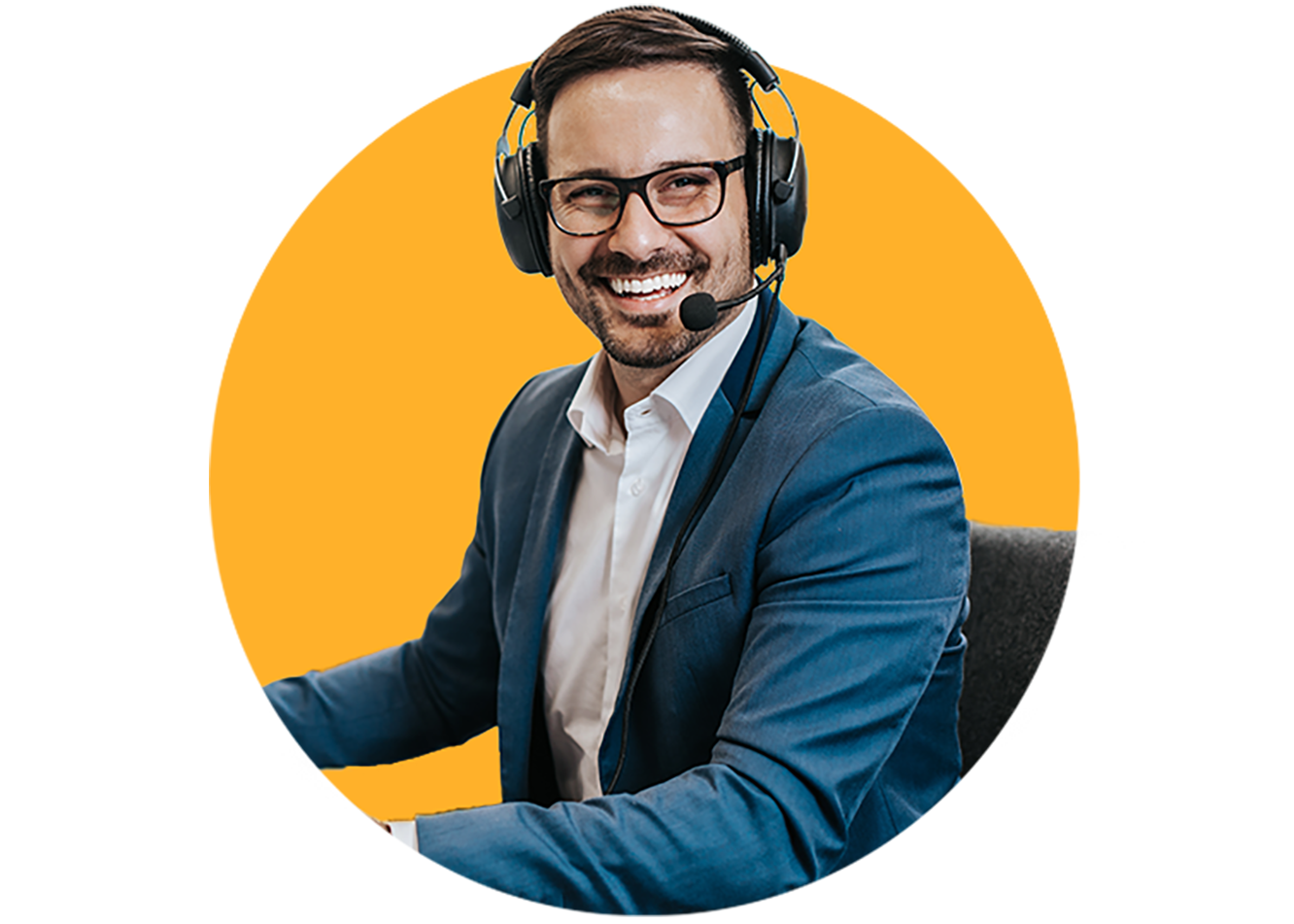 99.999% uptime keeps you connected at all times
Access our world-class customer service when you need it most
Keep your communications safe with end-to-end encryption
7-day free trial
All features included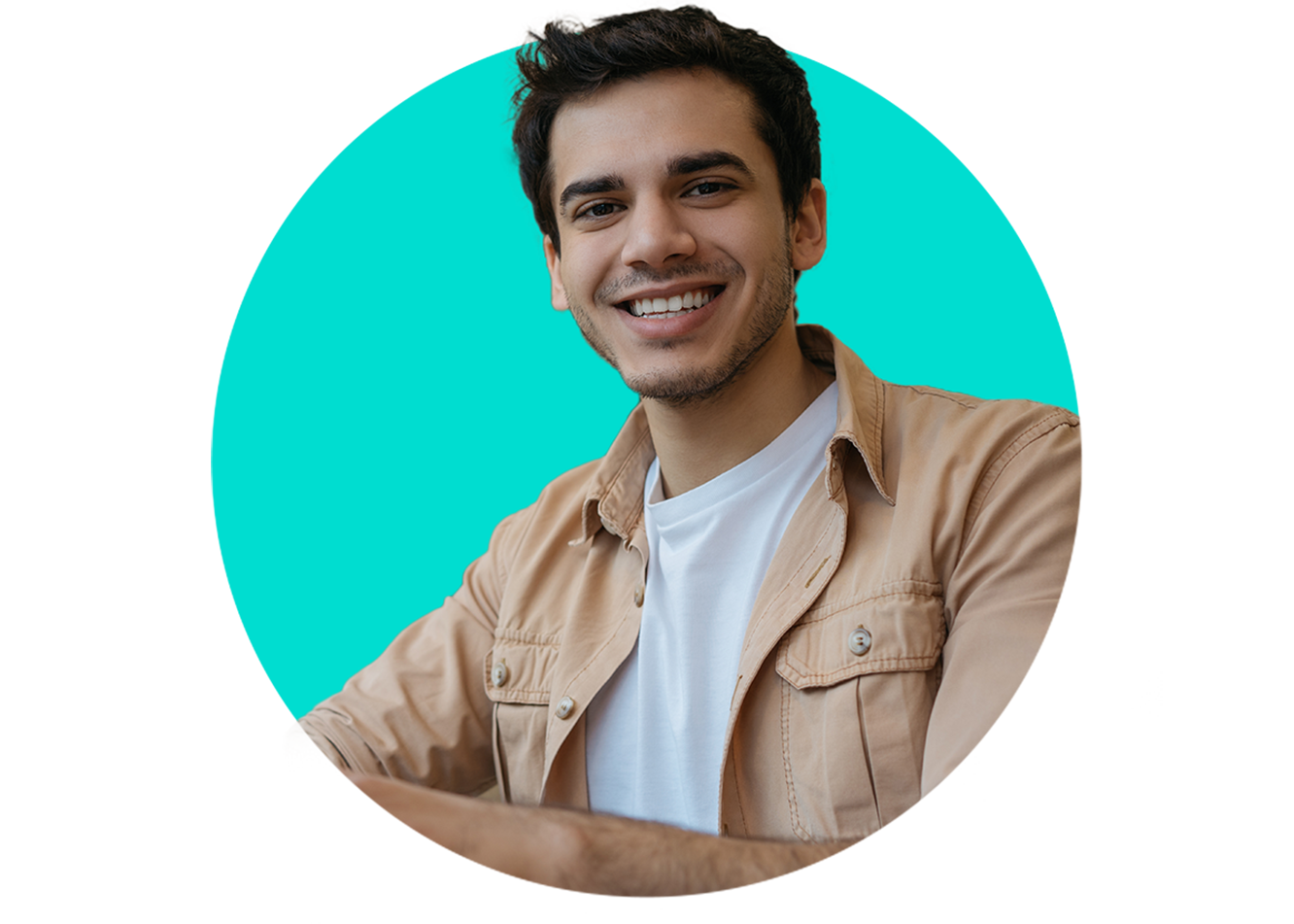 VoIP Phone Service FAQs
Which VoIP phone service is best?
Businesses have several VoIP service providers to choose from, and each has different features, pricing, and functionalities. The key here is to select one based on the size of your business, your budget, and the scale of your operations.
Listed below are the top picks of VoIP phone system providers for SMEs and large businesses:
Ringover
Nextiva
Ooma Office
Dialpad
RingCentral
Grasshopper
8x8
Vonage
magicJack
GoTo Connect
CallHippo
Zoom
Phone.com
Why spend a good portion of your time and budget on communications when you can cut costs, enjoy portability and scalability, and use advanced calling features with VoIP phone services? Ringover's VoIP service makes your communications smoother, faster, and more efficient and facilitates communications on the go.
Which phone carrier is VoIP?
A VoIP phone carrier is one that allows you to make and receive calls over the internet. Traditional carriers transmit calls through phone lines or cell towers, but a VoIP phone carrier converts voice calls into pockets of data and transmits them using the internet.
Examples of leading VoIP phone carriers include Ringover, Nextiva, RingCentral, Grasshopper, CallHippo, Vonage, 8x8, and Ooma, among others. Many traditional landlines and cellular phone carriers like Verizon, AT&T, and T-mobile have also started to add VoIP calling to their service offerings.
Can I use VoIP phone as a regular phone?
A VoIP phone offers all the functions and features of regular phones, plus many extra functions. You can use it to make and receive calls from mobile, landline, and other VoIP phones.
You can also save and manage contacts, make conference calls, send texts, mute or hold calls, and enjoy all other standard functions as long as you have access to the internet. Even if you use the VoIP service on computers through softphone or web apps, they have an interface that looks much like a regular phone.
What are disadvantages of VoIP?
Sometimes there are disadvantages to VoIP. Some potential disadvantages of VoIP phone services are:
Internet speed and bandwidth: Since a VoIP phone service relies on the internet, the low speed and bandwidth of your internet connection will affect its quality.
Latency and jitter: VoIP services work by sending packets of data over the internet and reassembling them at destinations. However, if these packets don't arrive at the destinations or arrive in the wrong order, it causes latency and jitter.
Power failure: Interruptions in the power supply affect the internet connection, and as a result, your VoIP services will also suffer.
Emergency calls: Emergency calls like 911 work well on landlines. Since VoIP phones have portability, third parties cannot use your cell tower info or physical location to track you.
However, you can fix most of these issues by upgrading your internet connection and using adequate VoIP routers and power backups.
What is VoIP?
Voice over Internet Protocol (VoIP) lets you access phone services over the internet. This means that calls made over VoIP aren't dependent on traditional phone lines. Over recent years, VoIP has been growing steadily in popularity, driven by lower costs and the convenience of an internet-connected device.
What is a virtual number?
A virtual number is a telephone number that isn't directly connected with an individual or a business. Calls placed with a virtual number can be forwarded to a laptop or mobile device since no telephone lines are involved.
What's the difference between a landline and VoIP phone service?
Call pricing is significantly lower with VoIP. While traditional phone companies charge for every call, VoIP calls made to other VoIP numbers are free while mobile calls have a flat rate. Since traditional hardware is no longer required, setting up a VoIP phone system tends to be a lot less costly and much quicker.
What are the disadvantages of a VoIP phone system?
VoIP phone systems require a reliable internet connection. That means that if your bandwidth is low, you won't be able to take full advantage of your new phone system and may experience latency and jitter. Optimizing your network's router and upgrading your internet connection offers an easy fix.
Will my internet be slower with VoIP?
While the quality of your VoIP calls may be affected by the quality of your internet, your VoIP phone system will not impact your internet speeds.
Can I keep my old phone numbers?
Yes. You can quickly transfer all of your current residential or business numbers over to your new VoIP system. This is a process known as number porting and with Ringover, the option is free with your plan.
Can I set up a VoIP phone service on my own?
Yes! In most cases, you don't need a technician to install your residential or business phone system. The setup process for VoIP is much simpler and faster than traditional phone systems. That means you can get your new phone system up and running in no time.
Will I be able to make VoIP phone calls if I have no power?
In most cases, no. VoIP phone systems rely on an internet connection. During a power outage, your router will not be able to function, meaning you will lose internet access. Equipping your router with a backup power source can keep your phone system online in the event of a power outage. The good news is that Ringover's mobile app can support you during a power outage as long as your smartphone has sufficient battery life and an active data plan (preferably 4G).
Can I take my phone number with me while travelling?
As long as you have access to the internet, your VoIP phone system moves with you. That means you can continue to make and take calls no matter where you are — and from any device, including your smartphone, laptop, and even analog phone (assuming you have the right adapter).