Call center solution

Set up your call center online in just a few clicks

No need for technical expertise to deploy a high-performing call center for your business. Configure everything online. Be up and running in minutes.

Try it for free Ask an expert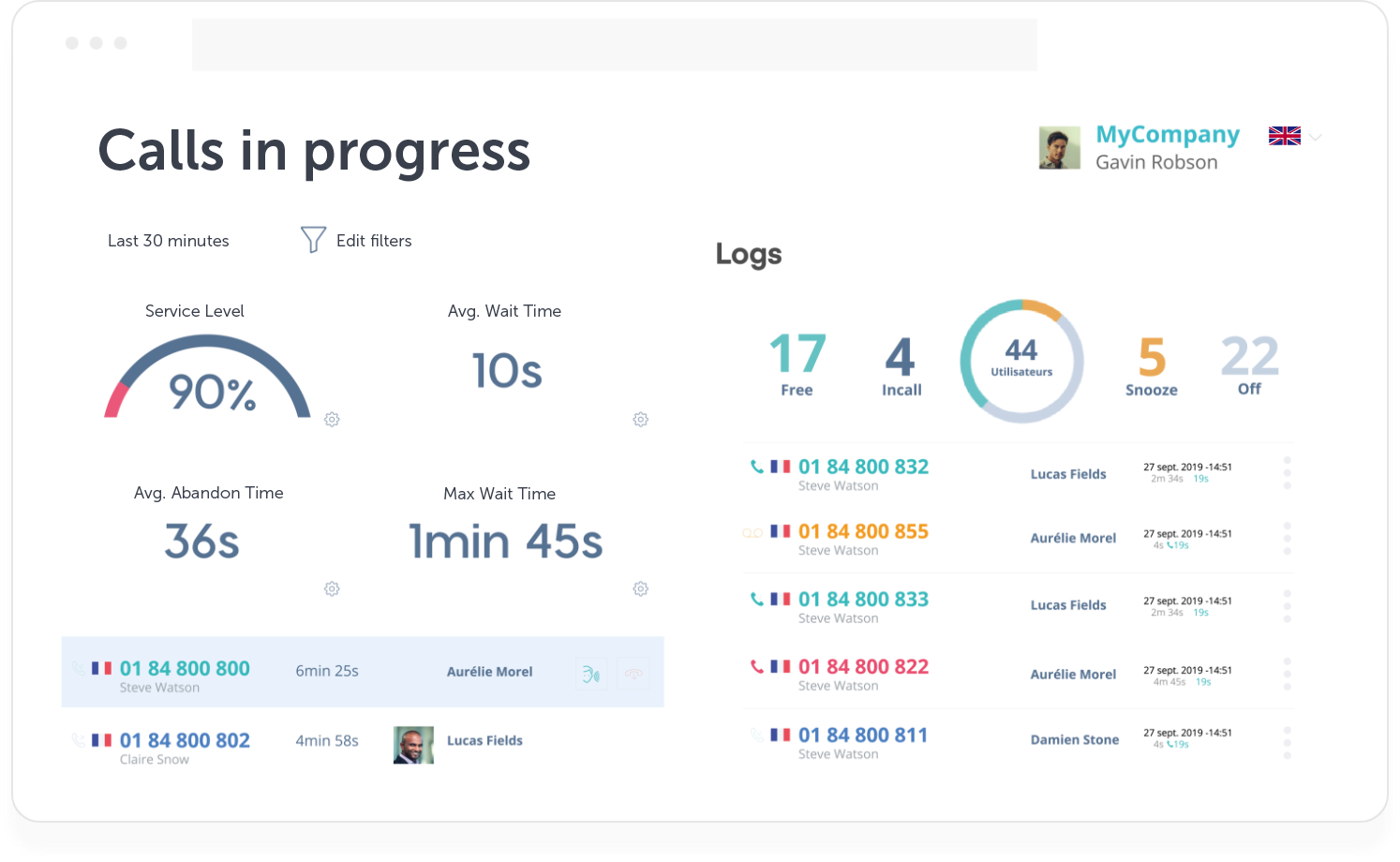 Simple to use
Deploy agents, assign numbers, filter calls, manage hold time: easily configure everything from an intuitive dashboard.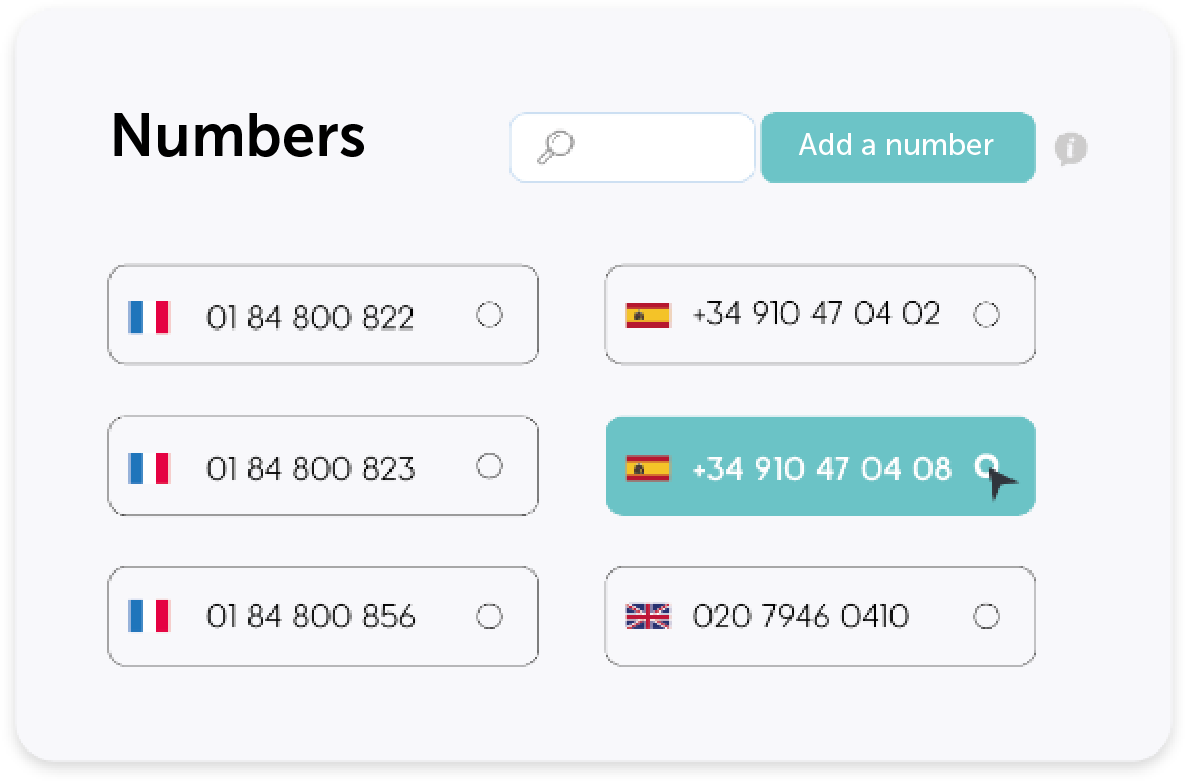 Manage and coach in real time
Use tools and best practices from the best call centers: real-time stats, call shadowing, and call sharing with the call monitoring software.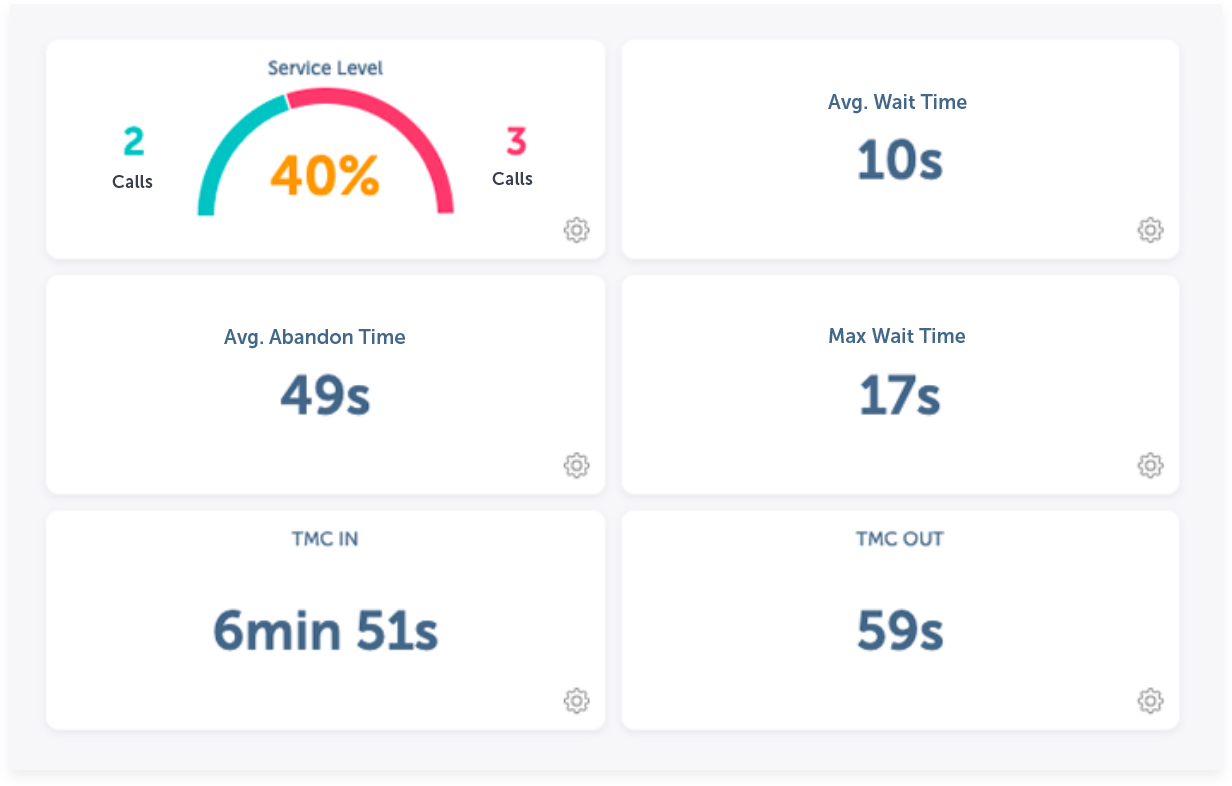 Includes all the best features to manage incoming and outgoing calls inside your call center
Call center solution
from
$
49
/User/Month
//= $t['block5'] ?>
Unlimited incoming and outgoing calls - 110 countries
Landline and mobile international numbers - 65 countries
More than 100 call center features
Integration in your CRM / Helpdesk
Ask an expert
FAQs
What is call center software?
This is pretty much what it says on the tin, and is a tool that enables a company to manage its incoming and outgoing call flows. It's mainly used by customer support/technical support teams, sales agents, and Customer Success teams, etc.
Which type of businesses need call center software?
Call center software can be used by any type and any size of company. This software is a necessary tool for any company with one or more teams tasked principally with making or receiving calls, such as the sales team, technical support or customer services. Call center software boosts a company's productivity when it comes to call handling.
What's the difference between call center software and a simple telephony solution?
Call center software is more developed, with more advanced features, enabling access to real-time call monitoring tools. It hugely helps improve telephone productivity, as well as enhancing collaboration between those using the solution.
How does setting up call center software with Ringover work?
With Ringover, it couldn't be simpler! It'll only take you a few clicks to set up your call center software. All you need is a computer (or smartphone) and an internet connection. Instantly create phone lines for your employees and configure your switchboard and then start making and receiving calls straight away! No installation or extra kit needed.
Can I track my teams' performances with Ringover?
Of course! Ringover is an all-rounder call center solution, giving you access to the best performance indicators needed via a super simple and practical dashboard. The call center software allows you to access real-time call monitoring tools, and it also helps boost phone productivity and solution user collaboration.
How long does it take to set up call center software with Ringover?
With Ringover, it couldn't be easier to set up your call center software, and it only takes a few minutes. You can set up agents and numbers, distribute calls, and even manage your call queues, all via an ultra-simple dashboard.
How much does call center software with Ringover cost?
Here at Ringvover, we offer call center software from as little as $49/user per month. It includes all the advanced features you'd expect from a leading call center software solution, such as an advanced call distribution system, real-time telephone activity monitoring, call automation systems, and CRM or Helpdesk integrations to boost productivity.
How long does it take to set up call center software with Ringover?
By choosing Ringover's call center software, you're equipping your company with an all-rounder solution, enabling your teams to make and receive unlimited calls to over 110 destinations. For more information, check out our pricing grid.