Productivity
//= $helper('InjectSvg', 'logos/crm/logo_' . $t['slug'], class: 'integration_logo_mobile', wrapper: 'div') ?>
Slack Integration
Connect your phone system to your internal messaging
Never miss a call again with Slack notifications
Start your free trial
Book a demo
Never miss a call again
With Slack, set notifications so that you can track call status (incoming, in progress, missed). In one click, call back a contact whose call you missed using the "Click-to-call" feature.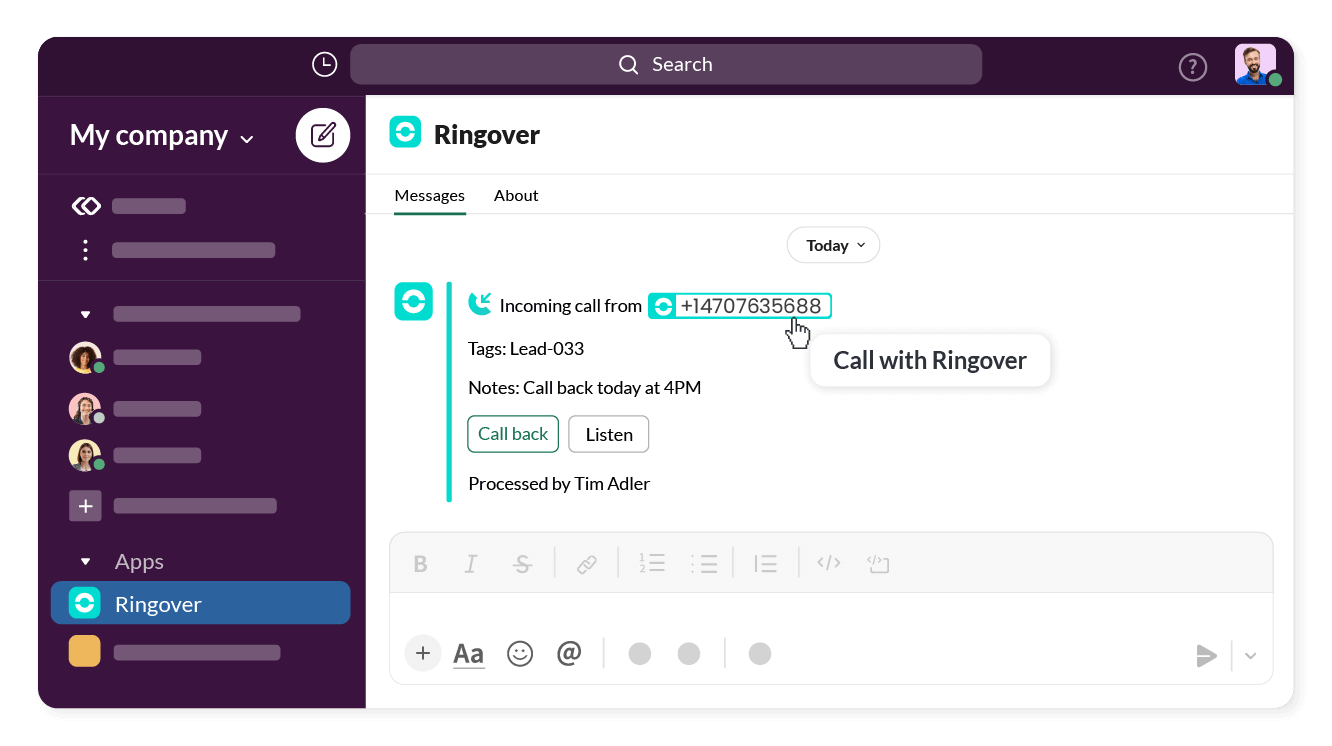 Track your phone activity directly from Slack
All calls, texts, voicemails, and recordings can automatically be sent by Slack. Remain aware of your teams's phone activity in real time!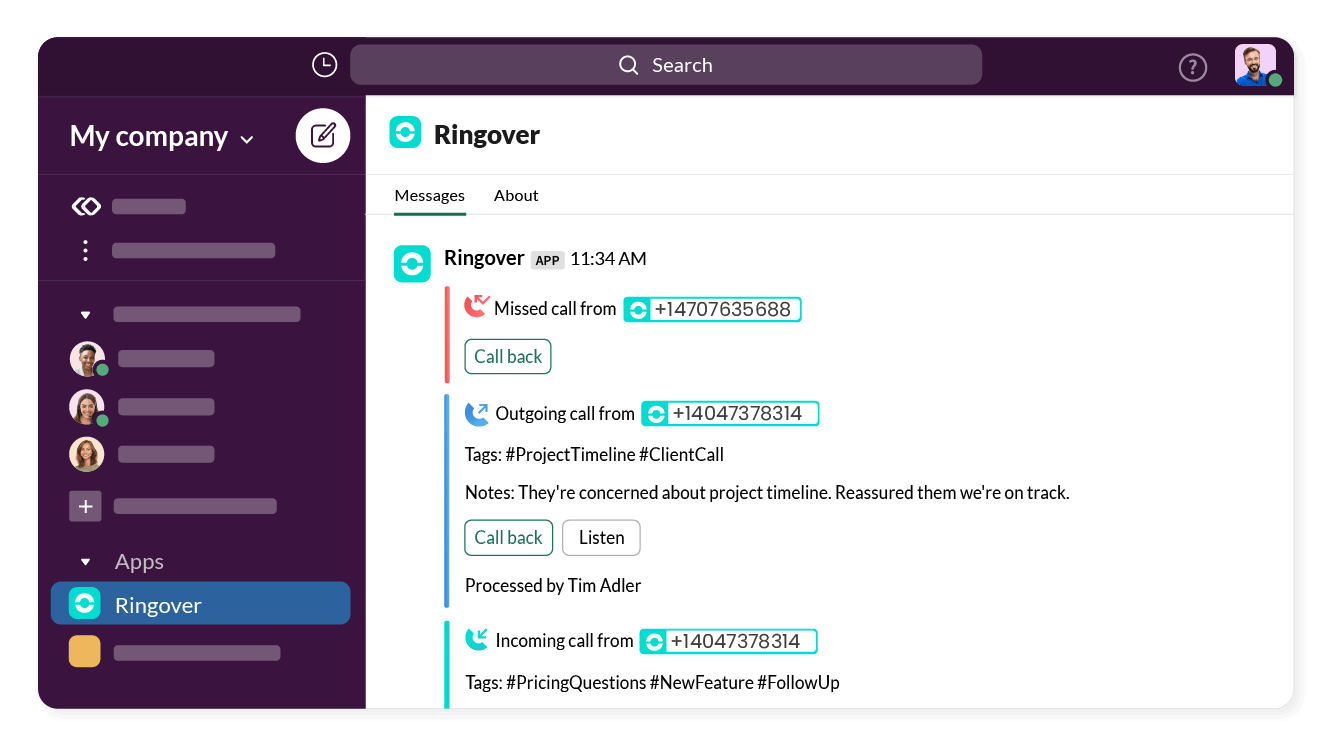 Keep track of text exchanges
Be notified in Slack every time a text is sent or received to make sure you won't miss any messages!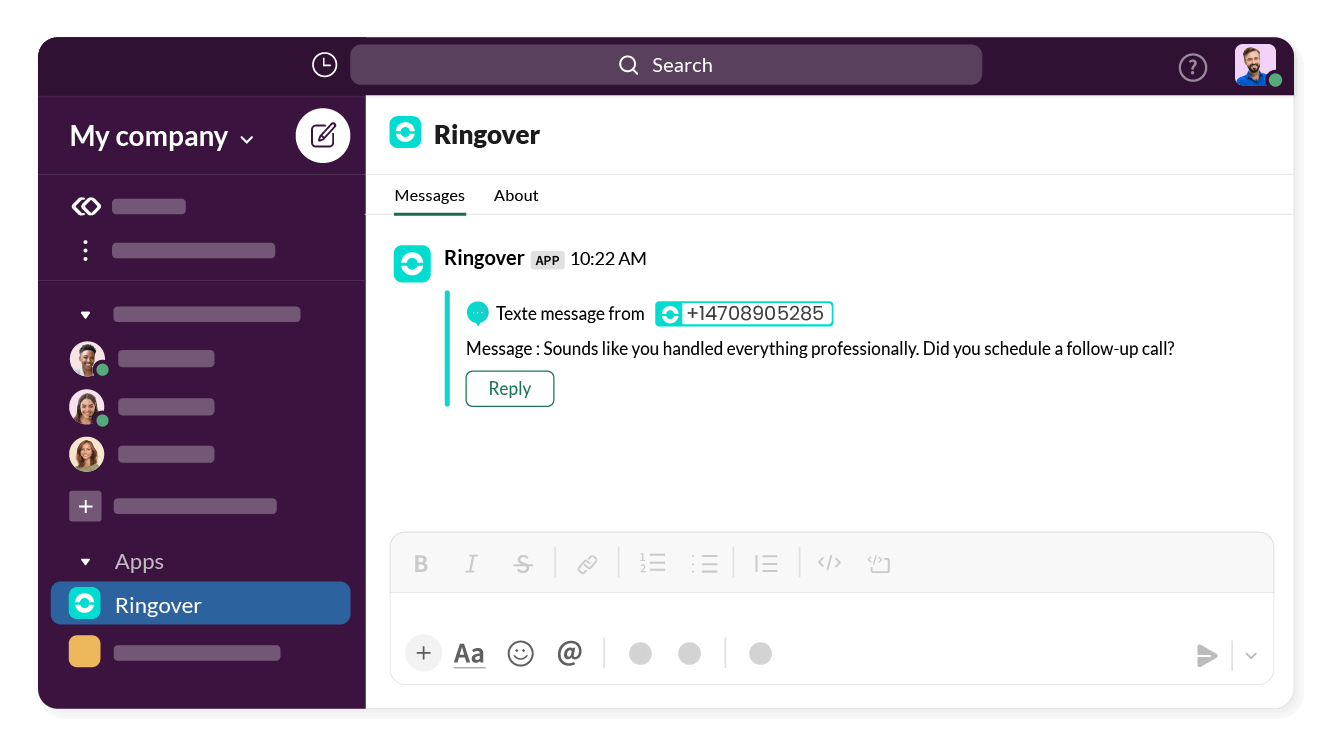 Do you use
Slack

and want to integrate your phone system?
Book a demo