What is a VoIP phone system?

VoIP phones for all your business needs

Unify all your business communications and enjoy the advantages offered by the Ringover VoIP phone service. Try it directly from a VoIP landline phone or from any device that allows you to make VoIP calls over the internet. Discover what is VoIP and all its benefits.
What is a VoIP phone?
A VoIP phone is a device that provides telephone services through the internet rather than direct copper wires (which are used by traditional phones). Because they operate through the internet, VoIP phone systems offer greater mobility, connectivity, and functionality.

Ringover's range of VoIP phones were designed for businesses of all sizes. Streamline call management workflows, empower your customer experience, and enhance collaboration with a VoIP phone system that works for you.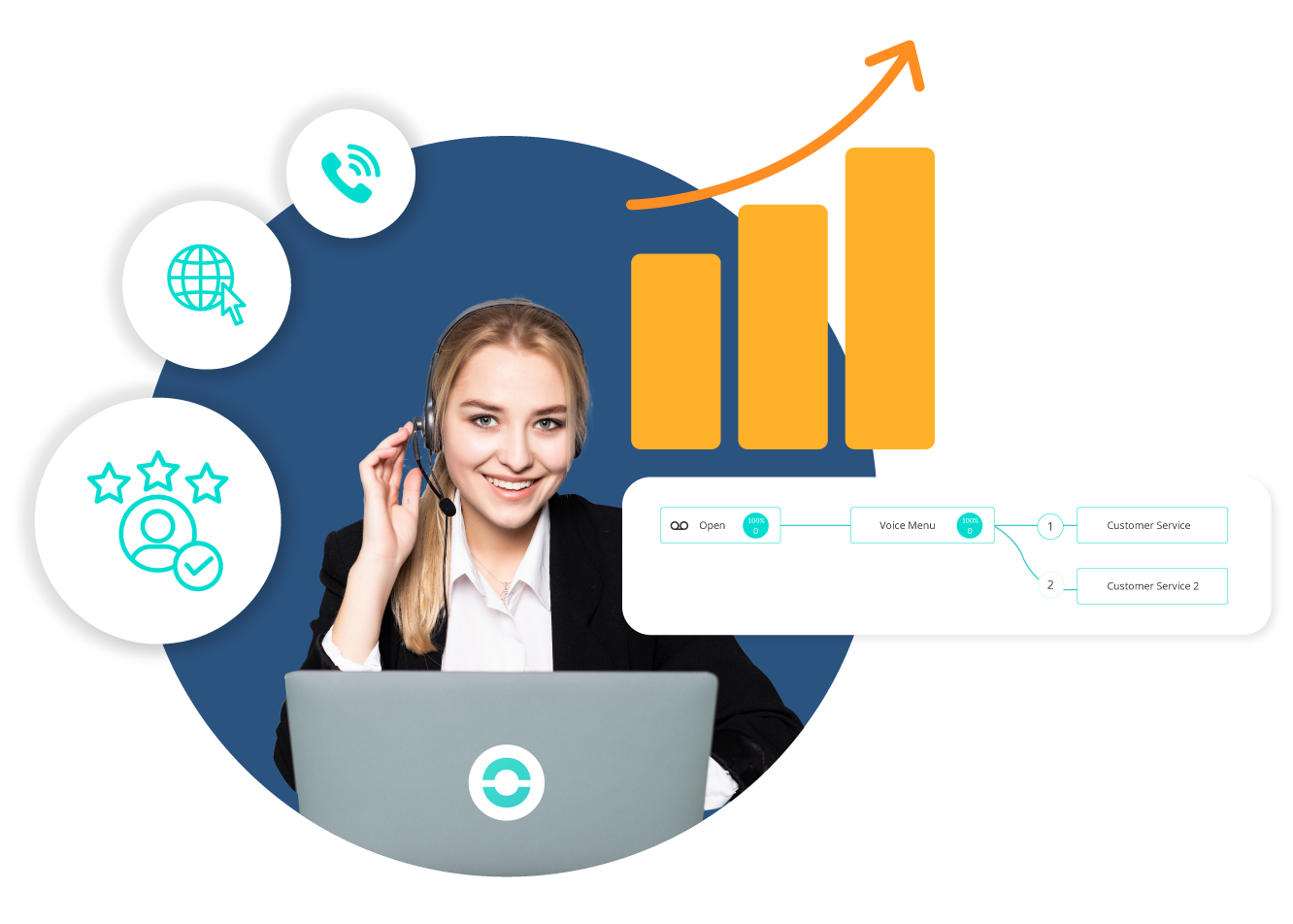 What is a hard phone? What is a softphone?
There are two types of VoIP phones: hard phones and softphones. Hard phones look just like traditional phones—they sit on your desk or in a conference room and can be used for direct calls, conference calls, and more via handsets, headsets, speakerphones, or Bluetooth accessories.

A softphone is a virtual phone. Softphones can be accessed through an app on any internet-connected device, including computers, tablets, and smartphones. The Ringover softphone app offers an easy-to-use interface that can be used just like a hard phone.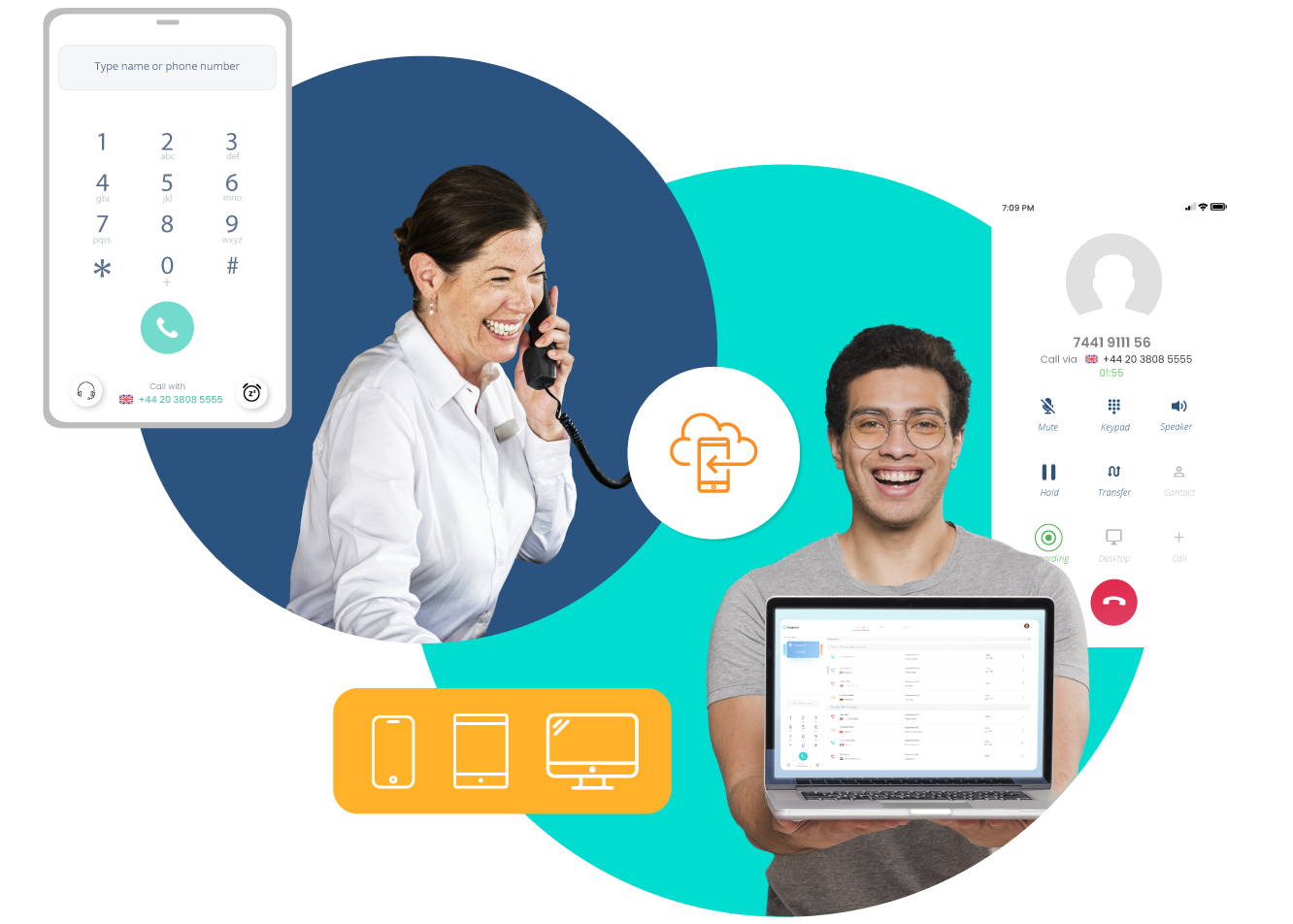 Ringover makes it easier than ever to keep your business connected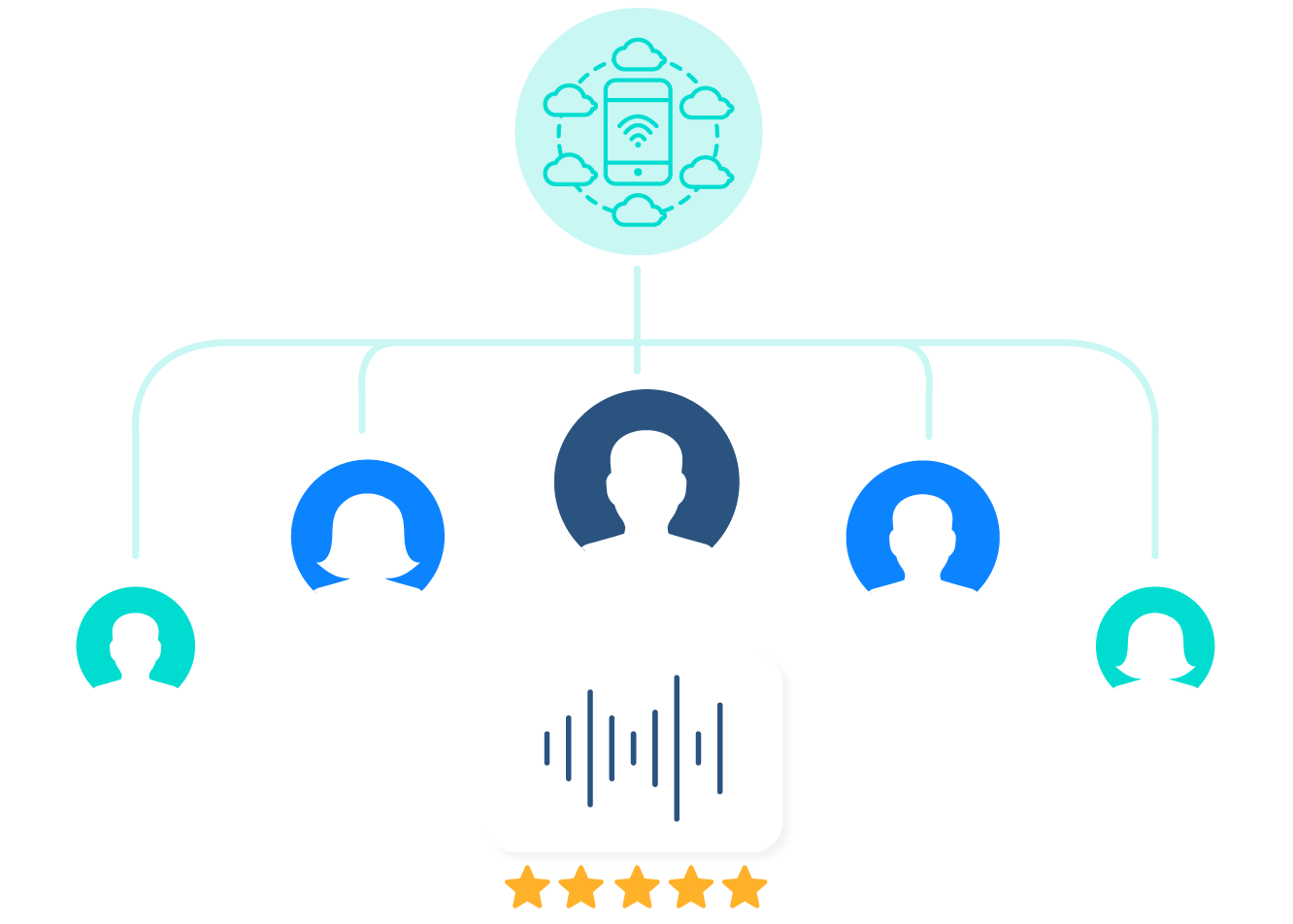 Upgrade your call quality
Gain access to a higher quality audio range while minimizing downtime. Rely on a trusted cloud communications provider to keep your teams connected and collaborating at all times, from anywhere in the world.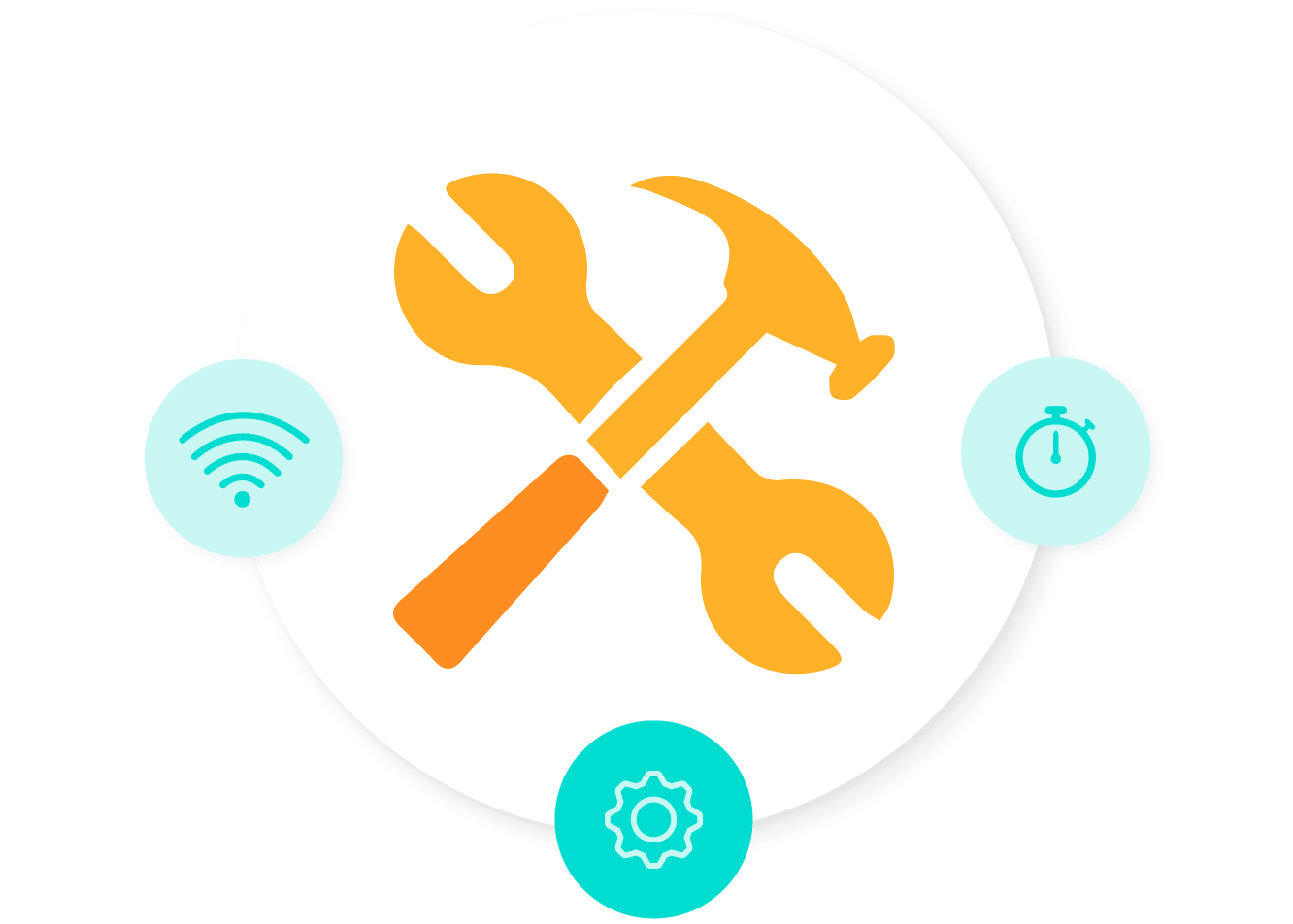 Set up in seconds
All you need to get started with your new VoIP phone is a network connection and a router. Some newer models don't need cables at all and can connect to your network through WiFi. Reap the full benefits of VoIP from day one with Ringover.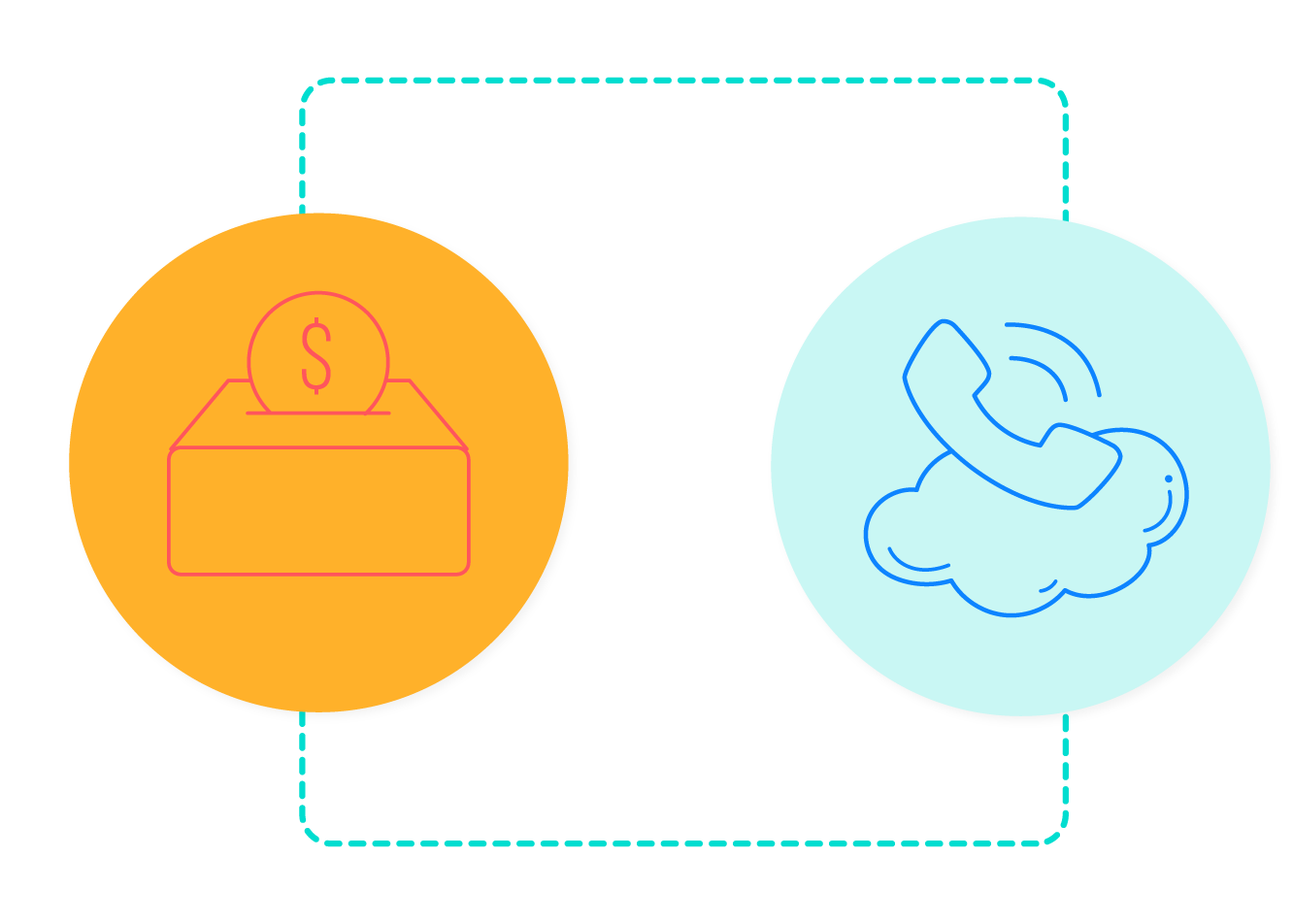 Minimize the cost of hardware
Eliminate the cost of PBX installations with a cloud-based business phone system powered by your existing broadband connection. Say goodbye to installation and maintenance fees while introducing enterprise-grade functionality.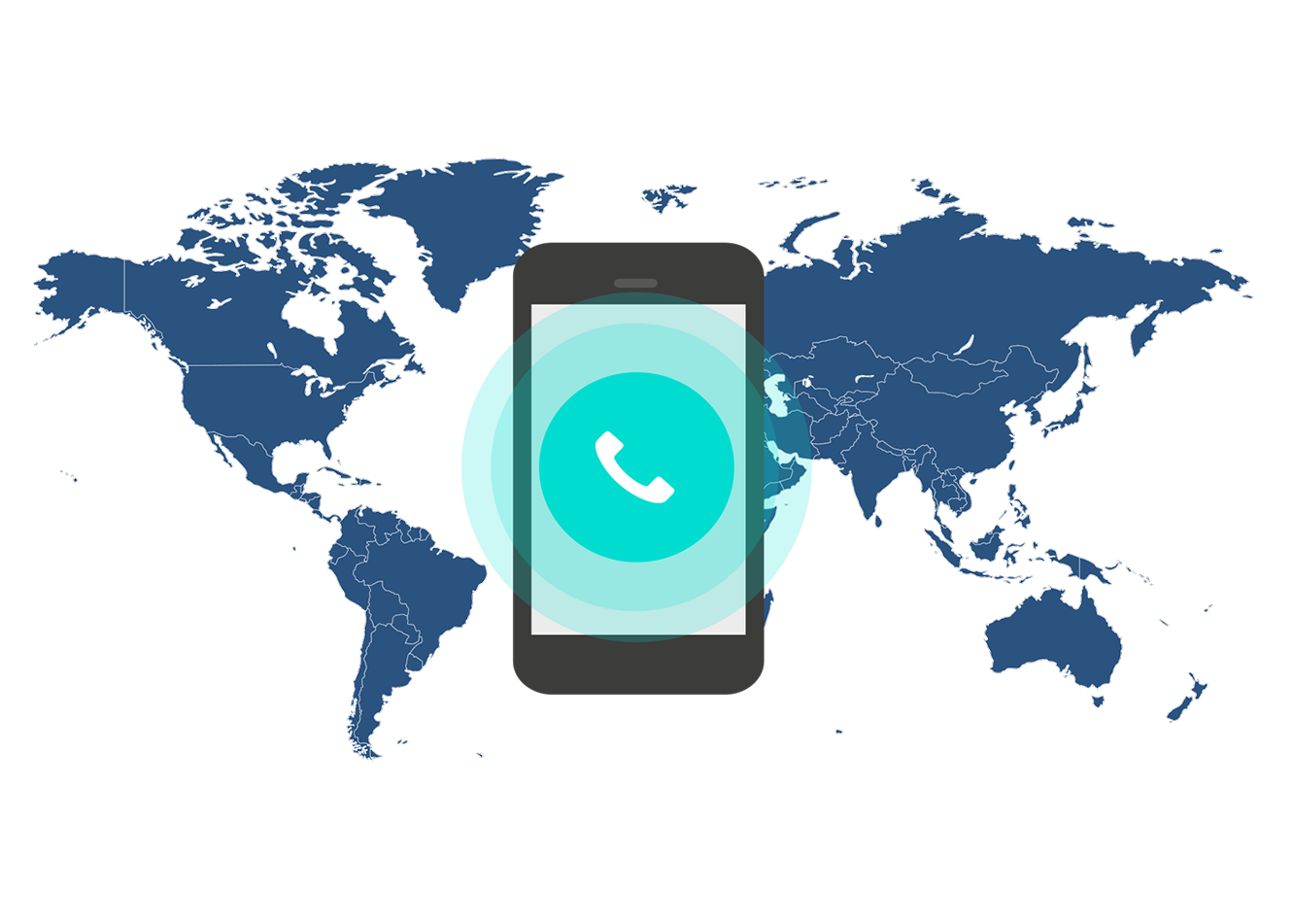 Go mobile with softphones
Ringover's business phone app keeps your teams connected without the cost of dedicated hardware. The Ringover app is available across devices, including your desktop computer, smartphone, and tablet.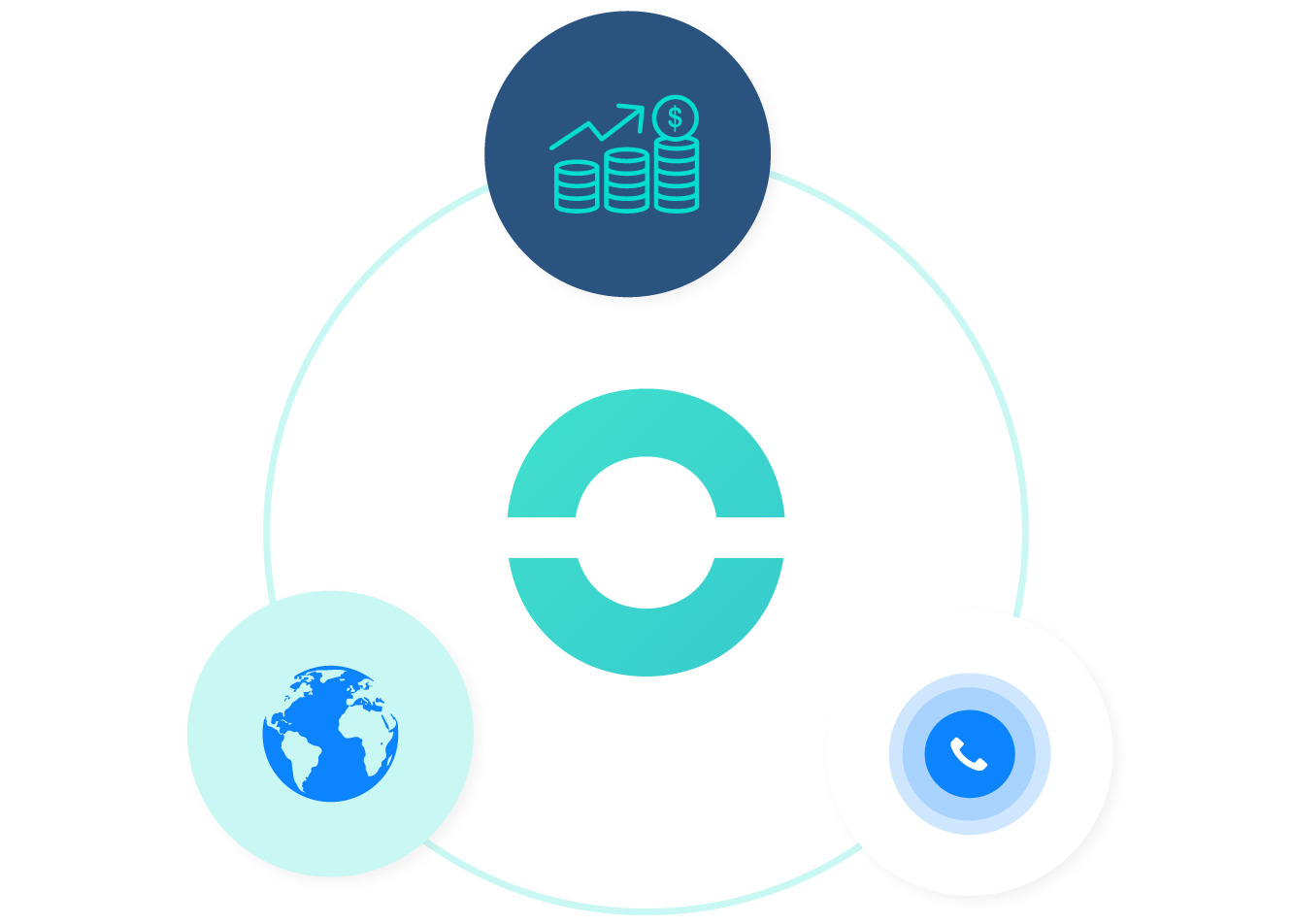 Scale on your terms
Invest in a communications solution that will grow in step with your business. A VoIP business phone system enables you to meet increased demand and open new branches in a matter of clicks. Toggle your preferences without having to purchase additional lines.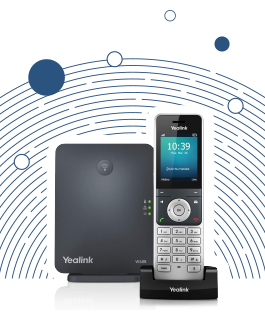 YEALINK W60P
IP DECT W56H Telephone
8 SIP lines
2.4" colour screen
Up to 8 extra terminals
Opus codec
400 hours of battery in standby and 30 hours in conversation
Quick-charge: 10 minutes for 2 hours of conversation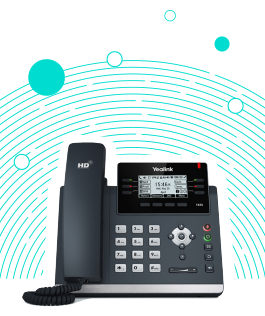 YEALINK T42S
No power cord needed
12 SIP lines
6 programmable buttons
2.7" LCD touch-screen
Auto-charged by the POE network cable (POE)
Opus codec
Automatic call answer via wireless headset (EHS)
USB 2.0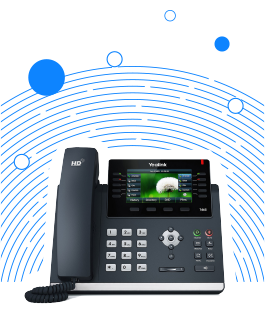 YEALINK T46S
No power cord needed
16 SIP lines
10 programmable buttons
4.3" LDC colour touch-screen
Auto-charged by the ethernet network cable (POE)
Opus Codec
Wifi via WF40 and Bluetooth via BT40
Expand your calling capacity with Ringover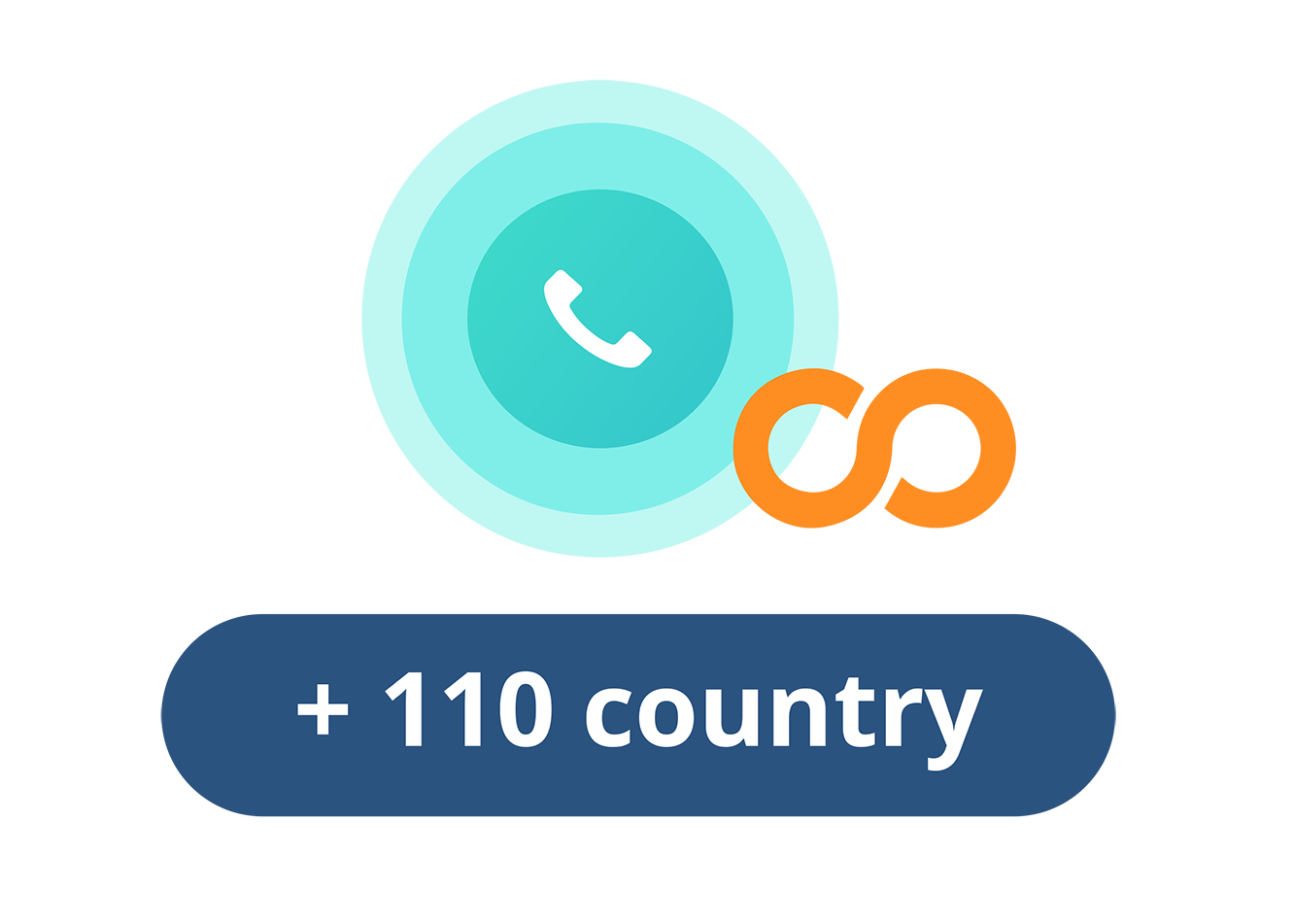 Enjoy unlimited VoIP calls to 110+ destinations
Make unlimited VoIP calls to more than 110 destinations worldwide. Establish a local presence no matter where you are with Ringover.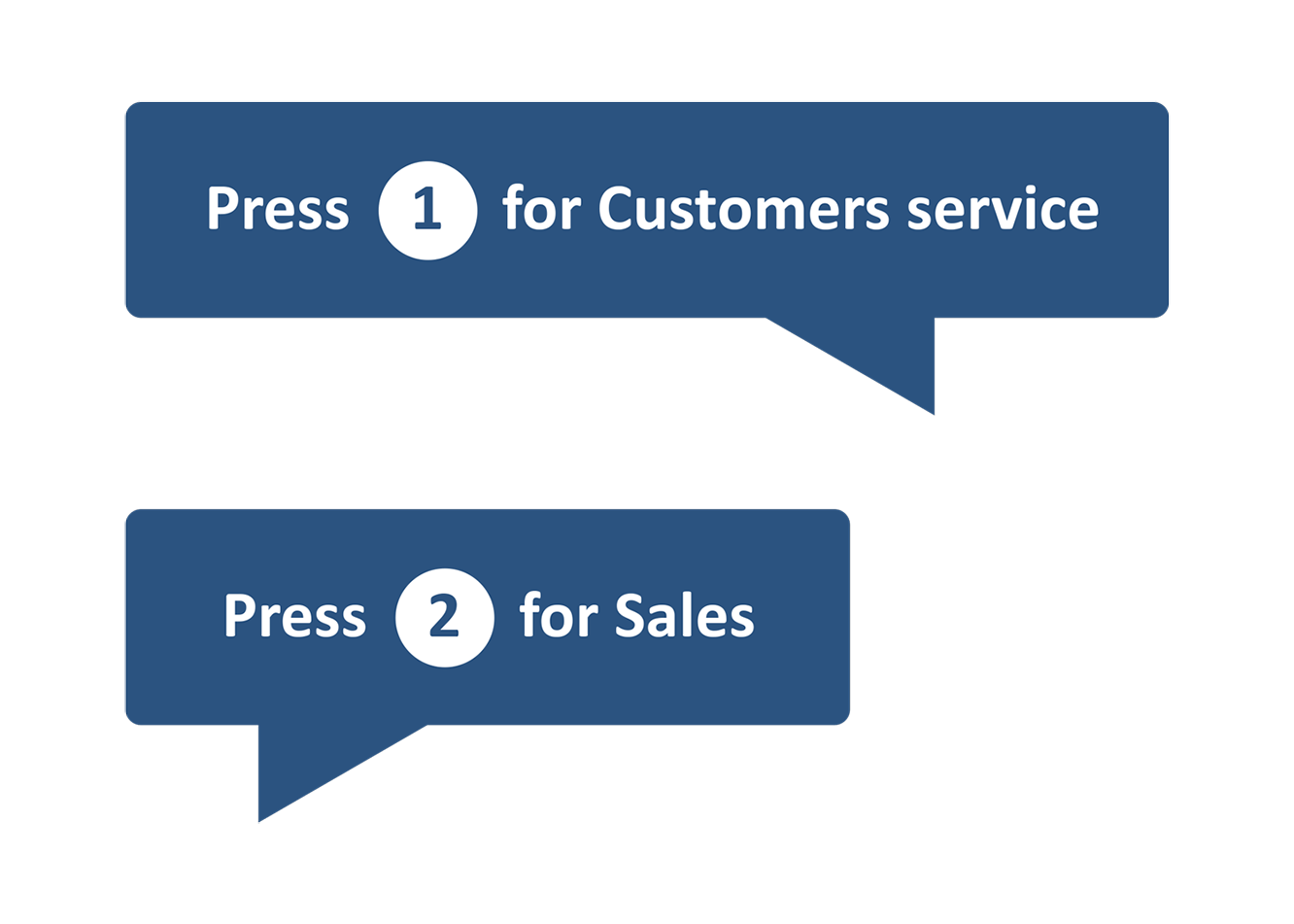 Interact with callers from the get-go with digit-enabled prompts
Ringover's Interactive Voice Response (IVR) feature lets callers direct themselves with digit-enabled prompts while providing them with key information such as business hours.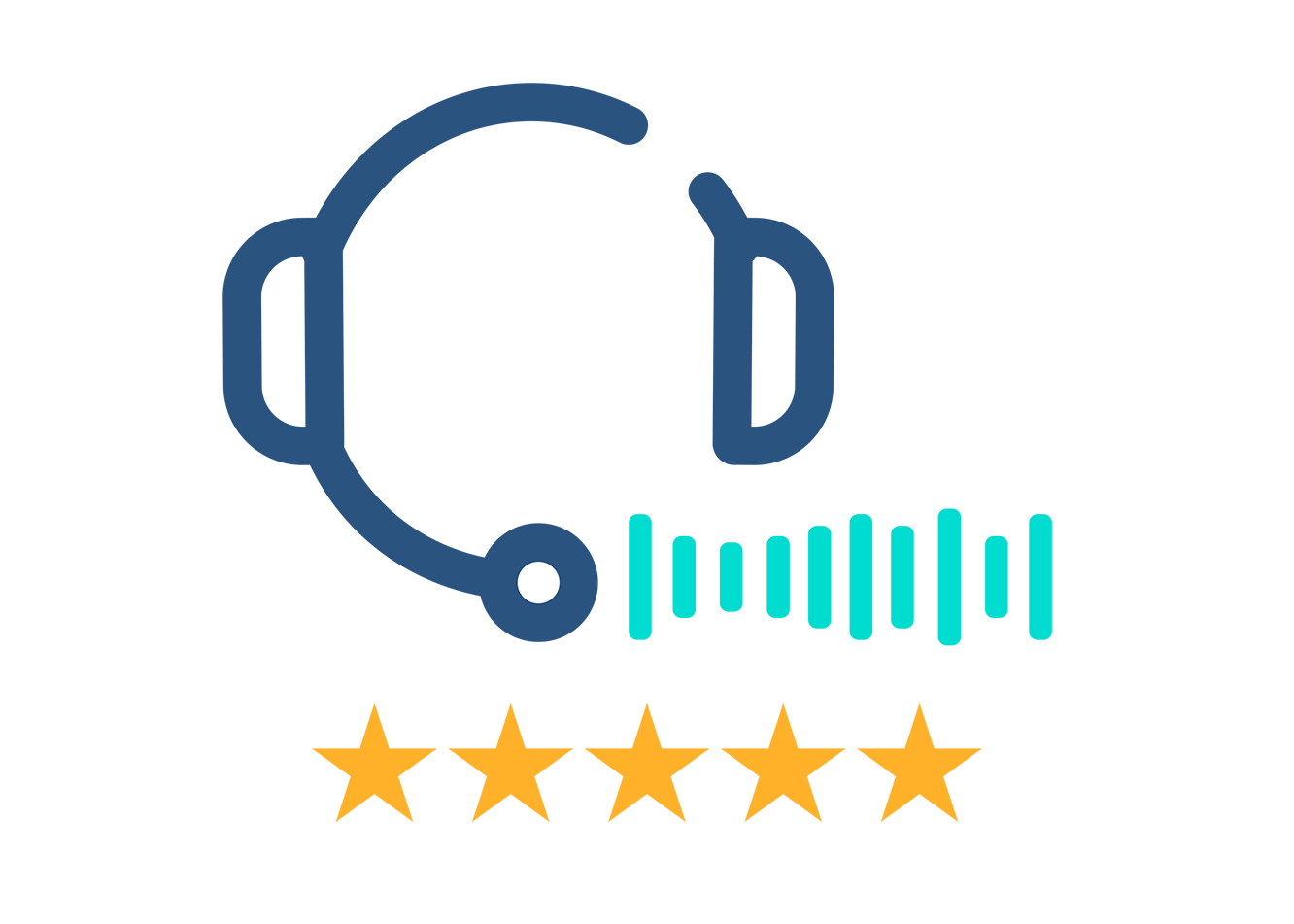 Rely on guaranteed HD voice quality
Take advantage of the market's leading codec for crystal-clear sound quality on every call you make. Say goodbye to downtime, latency, or jitter with Ringover.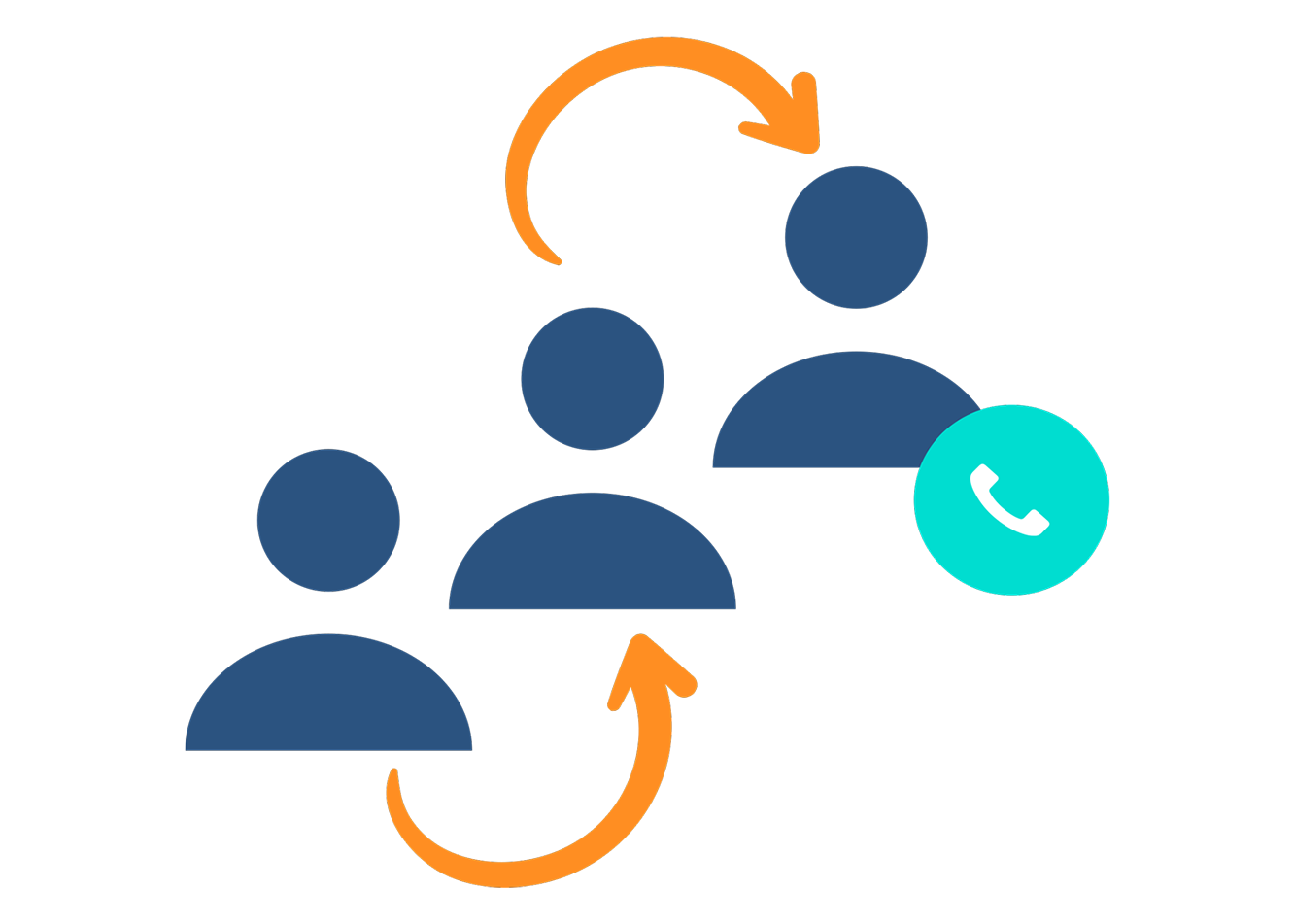 Personalize your call queues
Upgrade your calling experience with a fully-customizable call queue that provides callers with their real-time position, on-hold music, and personalized messaging.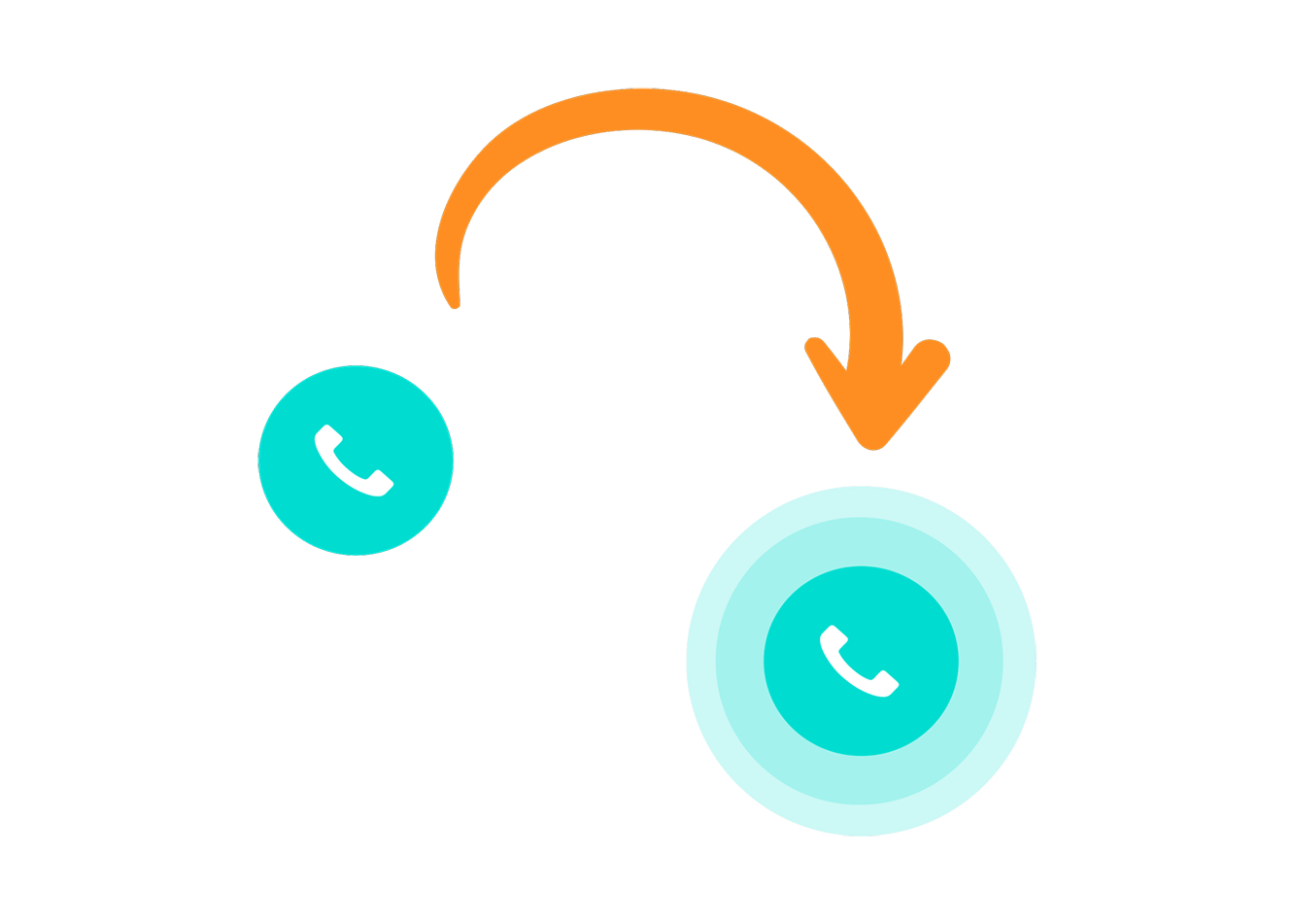 Maximize portability with call forwarding
Ringover's call forwarding feature transfers all incoming calls to your mobile phone, home phone, or any other number you choose based on your schedule.
VoIP Phone FAQs
What is a VoIP phone?
A VoIP phone is a type of telephone that uses Voice over Internet Protocol or VoIP technology to make or receive calls. It transmits calls through an internet connection compared to traditional hard-wired phones that transit calls using copper wires.
A VoIP internet phone can be hardware-based or software-based. Hardware-based VoIP phones, which are called hard phones, look like standard landline phones. However, you do not have to connect them to an on-premise PBX to route calls. It needs only an internet connection and a router, while newer models work without cables using Wi-Fi networks.
A software-based VoIP phone, also called a softphone, is a virtual phone. It is a software program or an app that you can run on internet-connected devices like laptops, desktops, tablets, and smartphones to make VoIP calls.
Enjoy unified business communications and enhance collaboration among your teams with the VoIP phone system from Ringover. It works on VoIP landline phones and internet-connected devices like computers, laptops, and smartphones, making it an ideal choice for on-premise teams, remote employees, and hybrid workforce alike.
How do VoIP phones work?
Traditional phones are wired to an on-premises Private Branch Exchange (PBX), an expensive and complicated system that is responsible for call routing. Over the past two decades, VoIP technology has far surpassed the capabilities of traditional PBX systems.
Since VoIP phones enable telephone calls over the internet, otherwise referred to as the cloud, an existing WiFi connection is all you need to get started. No additional wiring required. Regardless of which VoIP phones you choose, setting up requires nothing more than plugging them in and having your IT team configure them to best suit your needs.
Are VoIP phones linked to individual phone numbers?
No, VoIP phones are associated with user accounts, not phone numbers. This allows you to switch between simultaneous calls on individual accounts.
Does a VoIP phone require wiring?
No. Your VoIP phone relies on your existing internet connection to make and receive calls. Traditional business phones require dedicated copper wiring apart from a network connection.
Why would someone use a VoIP phone?
People use VoIP telephony because of its ease of use and business-friendly features. Want to know what is VoIP telephony's advantage over traditional phones? Here are a few of them.
Portability: A VoIP phone system is not location-dependent. You can use it from any device with a good internet connection.
Scalability: A VoIP phone system allows you to add more phones or features as your organization grows.
Cost-reduction: VoIP telephony is cost-effective and has no installation or hardware costs.
Integrations: You can integrate VoIP internet phones into existing business applications like CRMs and gain better insights into your operations.
Accessibility: Once you have created an account with a VoIP service provider, you can use it across devices. You can use VoIP handsets while at the desk and make calls from computers or smartphones while away using your same business number.
Can I use a VoIP phone as a regular phone?
A VoIP internet phone gives all functions and features of a regular phone and more. A VoIP handset looks just like a standard landline but with some additional features, while softphones have a user interface that mimics a regular phone. You can use it, just like a regular phone, to make, receive, and manage calls as long as you are connected to the internet.
Is VoIP phone free?
Though there are service providers that offer free versions of their VoIP services, they have limited features. These typically are free apps that you can download and use on your devices. Such free VoIP apps are ideal for individual consumers, solopreneurs, or super-small businesses, not for enterprises.
VoIP business phones are subscription-based solutions. You can choose a plan based on your needs and enjoy all the features that come with it. For instance, Ringover offers monthly subscription plans as low as $19 per user for annual billing. It includes free incoming calls from anywhere and unlimited local and international calls to several worldwide destinations.
Since you can use VoIP services with your laptops, computers, and smartphones, there are no costs associated with devices. However, if you buy VoIP handsets for your office, the device will cost you depending on the model.
What is the cheapest VoIP phone service?
A wide range of VoIP call services, both paid and free, are available in the market. Some companies offer free or low-cost versions of their VoIP services, but they often lack crucial communication and collaboration features.
All enterprise VoIP phone services follow the subscription model, where you pay a monthly fee per person and enjoy all the benefits included in the package. Service providers like Ringover have business plans starting at just $19 per user per month when billed annually.
You might have to pay a few more extra dollars if you opt for monthly billing. Likewise, advanced business and enterprise plans will cost you more.
Can you text a VoIP number?
Yes. Most VoIP service providers offer texting capabilities to their users. You can send SMS to any text-enabled VoIP number, and they can access the message from their VoIP devices/platform. Likewise, if you are a VoIP user, you can receive texts that your customers send on your devices.
While sending texts to a VoIP number, ensure that their VoIP plan supports SMS and texting. Likewise, you can send texts from or receive texts to your VoIP number only if your VoIP plan includes texting features.
How can you tell if someone has a VoIP number?
You can try the following methods to find out if someone has called you from a VoIP number:
Use a website that allows you to look up the LRN or Location Routing Number, and the search will tell you who the carrier is. You can then look up the carrier to see if it is a regular or VoIP service provider.
Look up the number using reverse phone lookup websites. The search will show you if it is a VoIP number and other details.
If you are a VoIP user, you can ask your provider to tell you more about the caller by doing a CNAM lookup. However, this is possible only if the caller uses a registered ID.
VoIP numbers usually have two parts - a caller ID (the number you can see) and a CNAM. Configure your device to display both the caller ID and the CNAM.
Can VoIP calls be traced?
The answer to this question depends on whether you are trying to trace a fixed or non-fixed VoIP number. Fixed VoIP numbers are attached to an owner account and physical address and are traceable. A non-fixed VoIP number is not tied to any physical address or location, which makes it hard to trace VoIP calls from such numbers.
One of the easiest ways to trace VoIP calls from fixed numbers is to configure your phone to display the CNAM and the caller ID. If you are a VoIP phone service user, you can give the call details to your vendor and ask them to look up the number for you. You can use reverse phone detective apps or websites – once you enter the caller ID, it will typically show you the owner's details.
What happens if I call a VoIP number?
Calling a VoIP internet phone is not different from calling a traditional landline phone number. If you are calling a business VoIP number, you will probably hear an IVR message or auto attendant recording set up by the business.
If the person/business has not set up an IVR message or recording, you will hear the phone ringing as in a regular call. Once the call is connected, you can talk to the agent. At times, the call may be attended by a voice bot.