Working remotely with Ringover's business phone solution
Discover how Ringover ensures the continuity of your business phone service in a remote work environment. Guarantee the stability of your customer service, sales operations and team collaboration.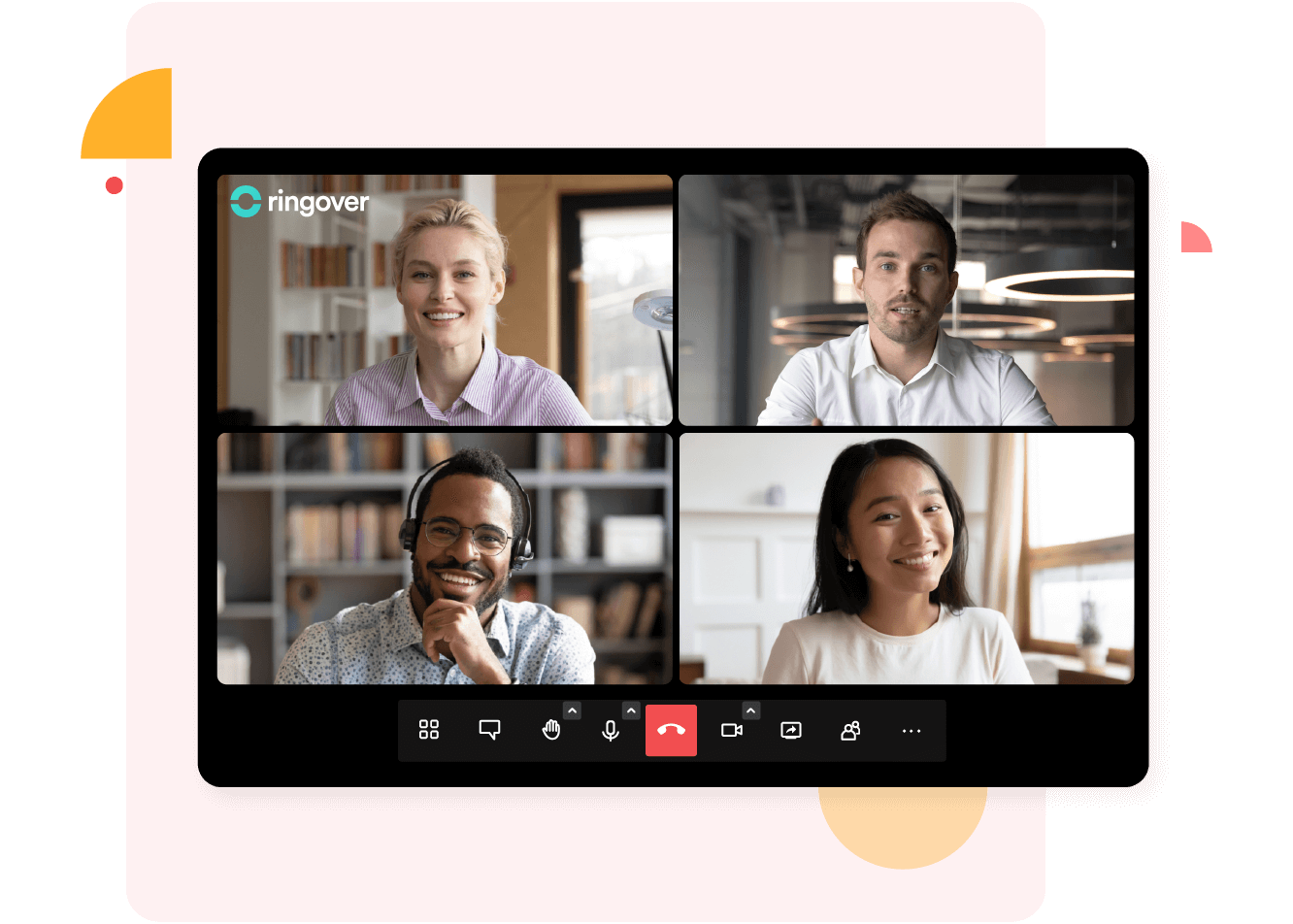 Work like you never left the office
Use your professional phone at home
Ringover's cloud phone system enables your home-based teams to make and receive business calls via the internet using their smartphone, computer and tablet.
Access a bundle of features
From call transfers and forwarding to conference calls, click-to-call and much more, Ringover ensures your employees have access to an efficient and productive phone system to accomplish their tasks, wherever they are.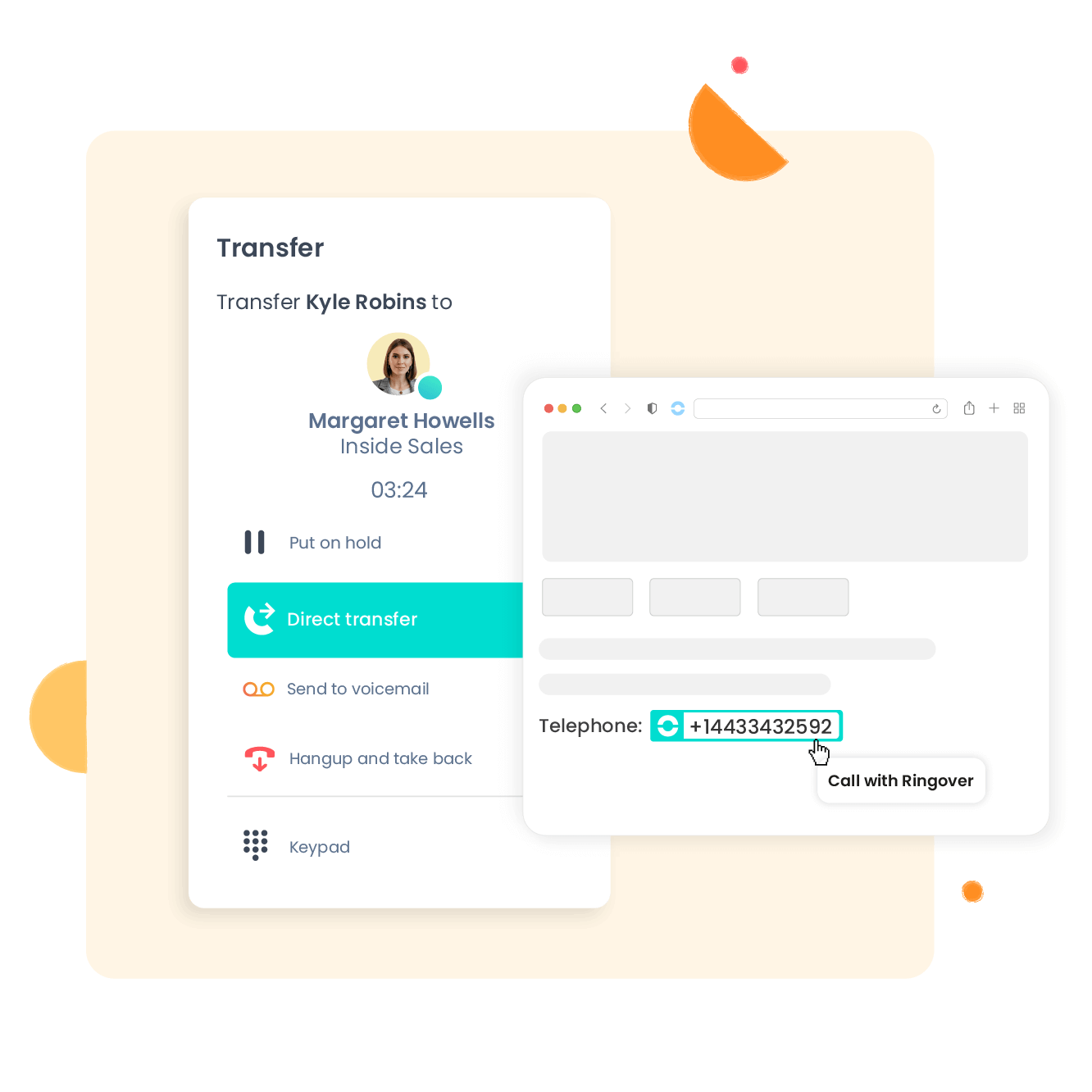 Manage your customer support remotely
Ensure the continuity of your switchboard
Automatically transfer your existing customer phone support to your remote employees to provide non-stop service to your callers.
Configure call distribution
Establish call routing rules in a few clicks to automatically send calls to your remote agents. Modify these rules according to agent availability whenever necessary.
Try it for free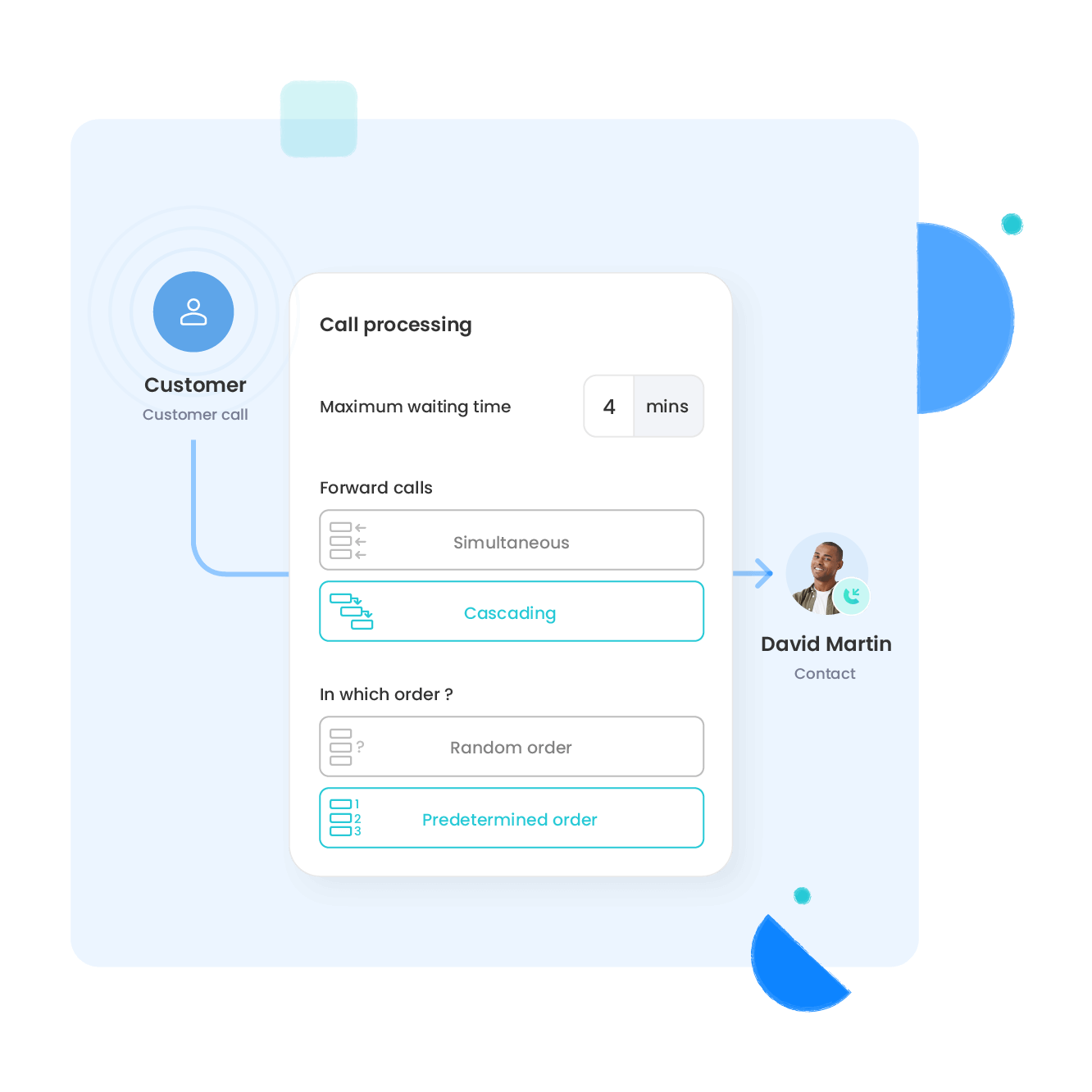 Easy video conferencing and screen sharing
Organize meetings via video conference from any device
With the Meet by Ringover solution, exchange with your colleagues and clients in real time. Your teams can launch video calls from their computer, smartphone or tablet.
Share your screen for better productivity
Share your screen, or only a few select documents. Meetings can include up to 8 people (recommended). Any participant can share content during your meetings to boost productivity and facilitate collaboration.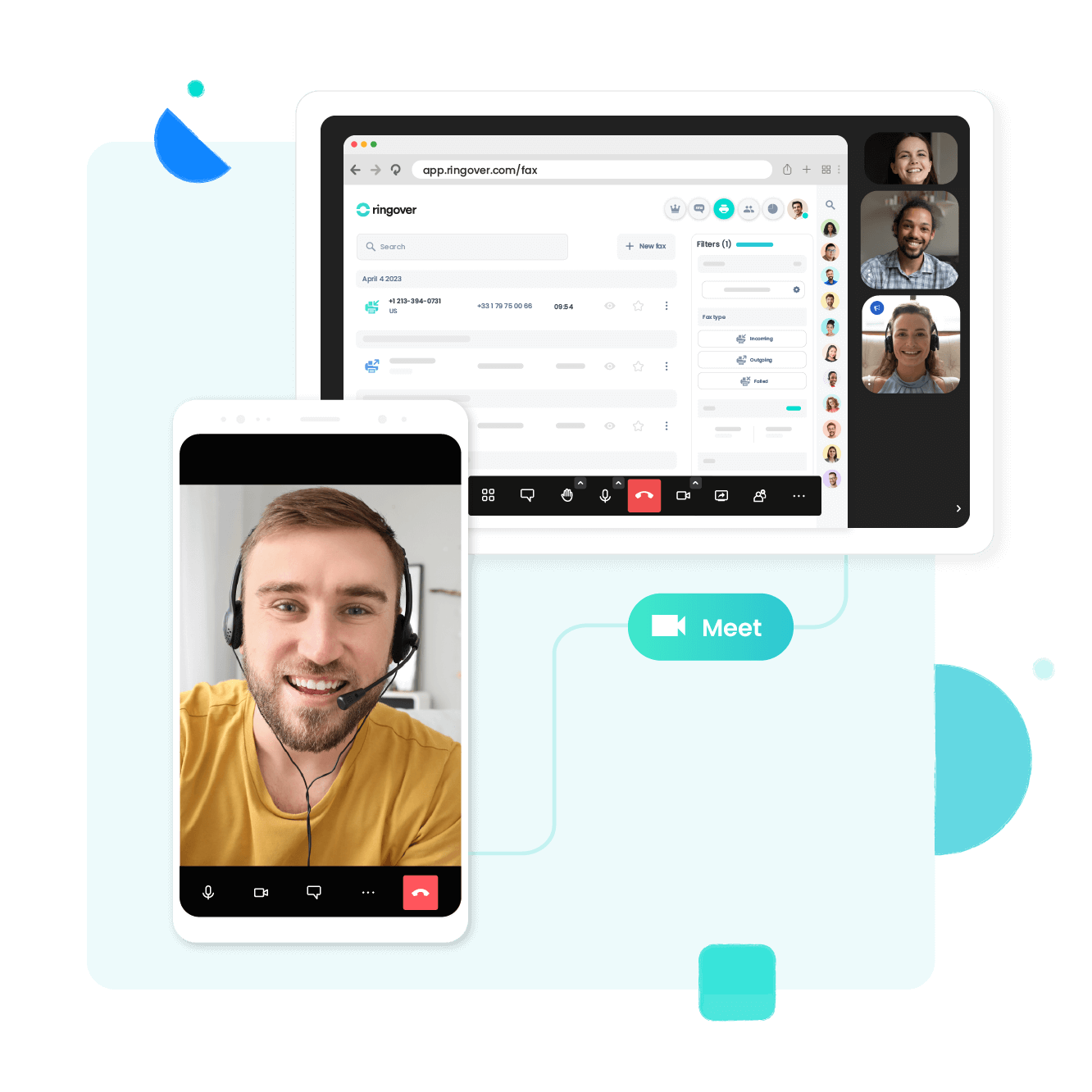 Supervise your remote sales and support teams
Monitor your team's live calls
Access your agents' live calls to see who is on call, on snooze or offline. Listen to live conversations or replay recordings.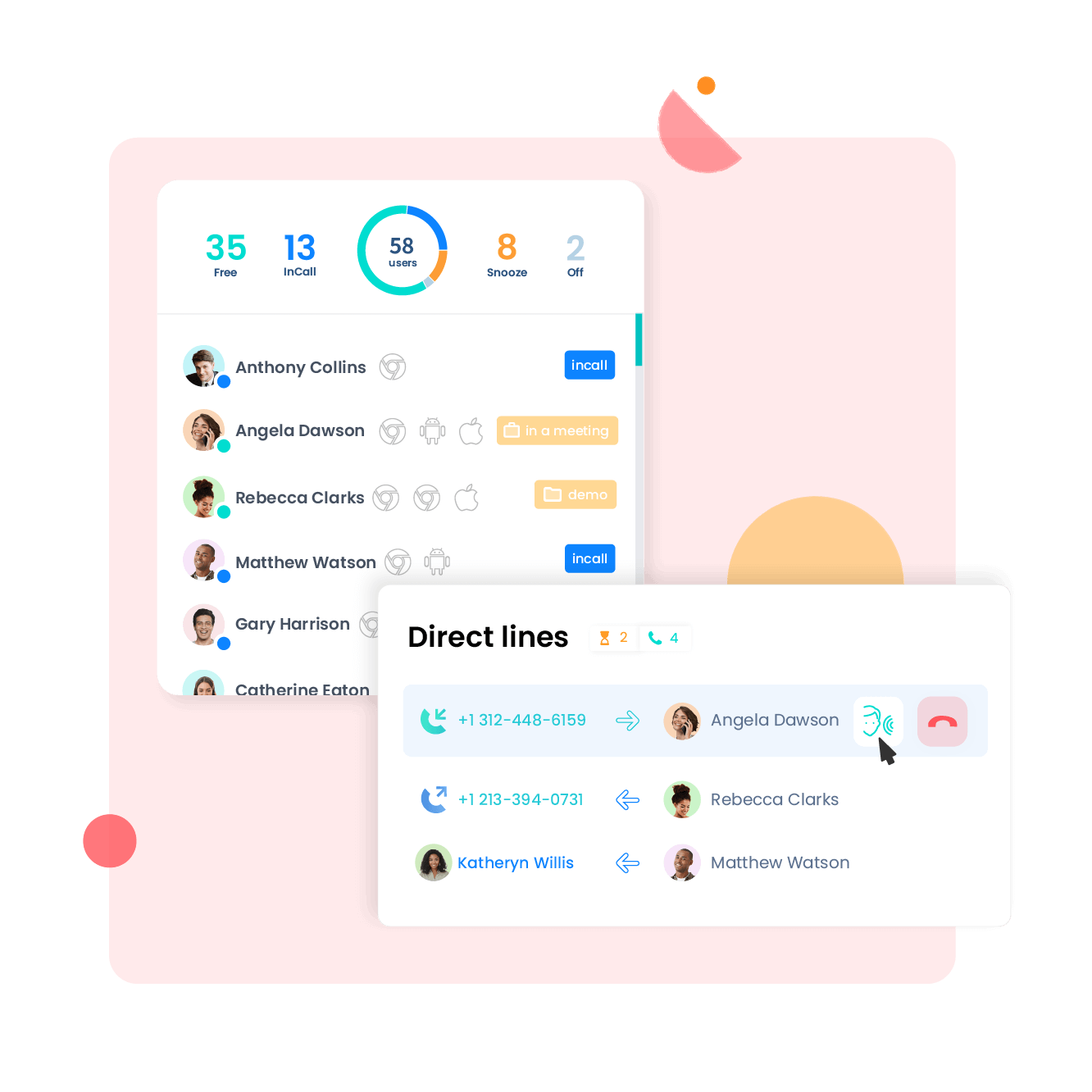 Get detailed reports on your agents' activity
Take advantage of advanced statistics on your team's calls including number of calls, call duration, missed calls, caller dropout rate and more.