Contact Center Solution

Why have a contact center for your business?

Ringover's cloud contact center solution integrates with your CRM and unifies all your business tools. With its intuitive interface and features designed to improve your productivity, it is the perfect ally for your contact center. Read on to discover what is a contact center solution and all its benefits.
//= $t['block1']['title'] ?>
What is a contact center
It is important to stay up to date with the trends in the marketplace. Investing in software to digitize your communications is the future. The Ringover contact center allows you to unify all the communications of your company, whatever its size or sector. With our contact center, you'll be able to integrate your business tools on a single platform and access real-time statistics on the performance of your teams, monitor their activity, automatically forward calls with intelligent routing and create an IVR (Interactive Voice Response). Improve the user experience of your customers and prospects!
Better connections equals better communications
Implementing a contact center in the cloud means unifying all your communications in one place. You'll gather all the information about your teams' interactions with customers or prospects. With the integration of your CRM with the Ringover tech, you can centralize data, optimize the work of your teams and increase the quality of your service. Discover the power and advantages of omnichannel communication.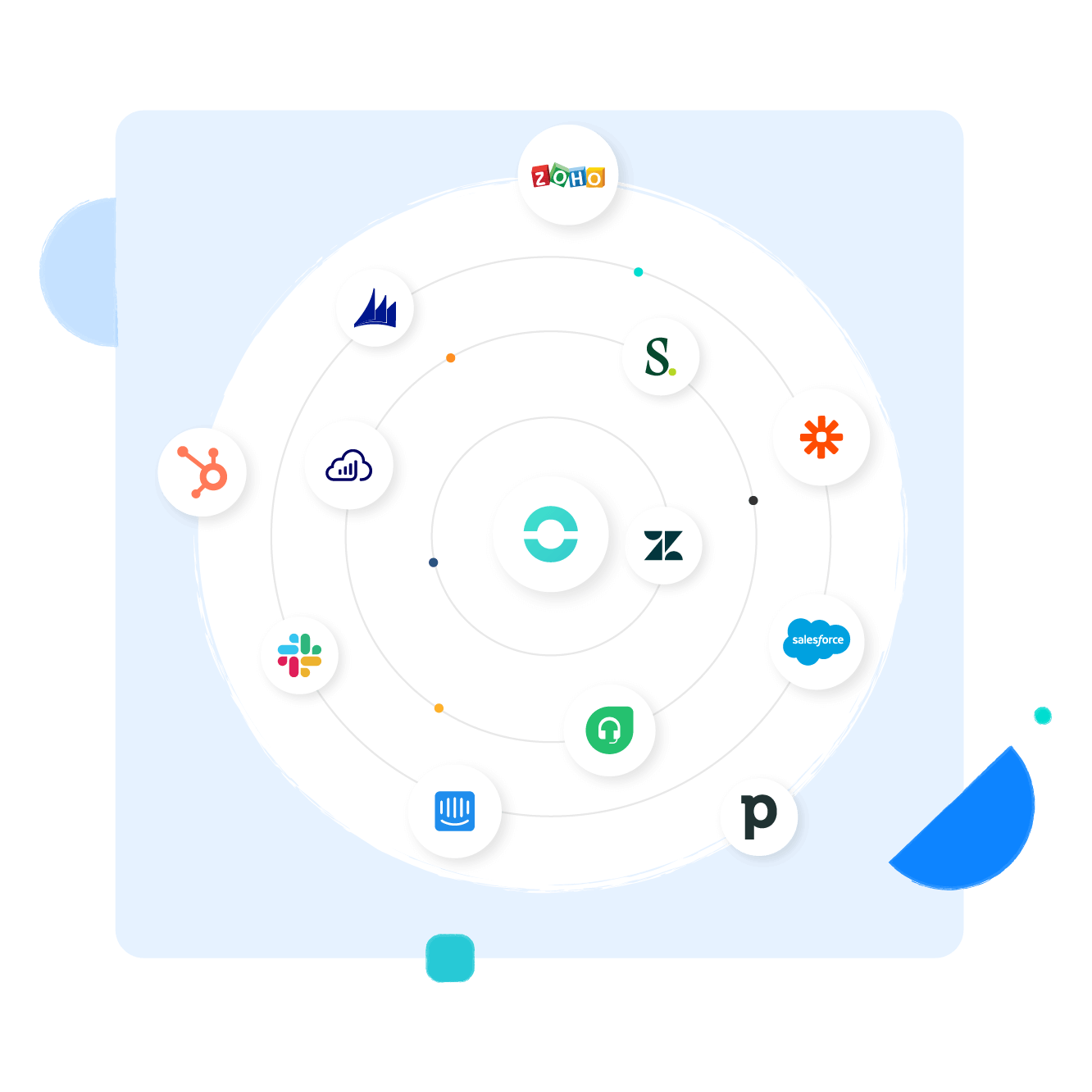 Easy configuration
Implementing a contact center doesn't have to be expensive or difficult. With the Ringover contact center you will be able to personalize the functionalities, add or delete virtual numbers, listen to recorded calls, consult statistics, things that would have been impossible only a few years ago. Digital services allow you to carry out commercial prospecting, track connections and offer great service to your clients when they need to communicate with your business.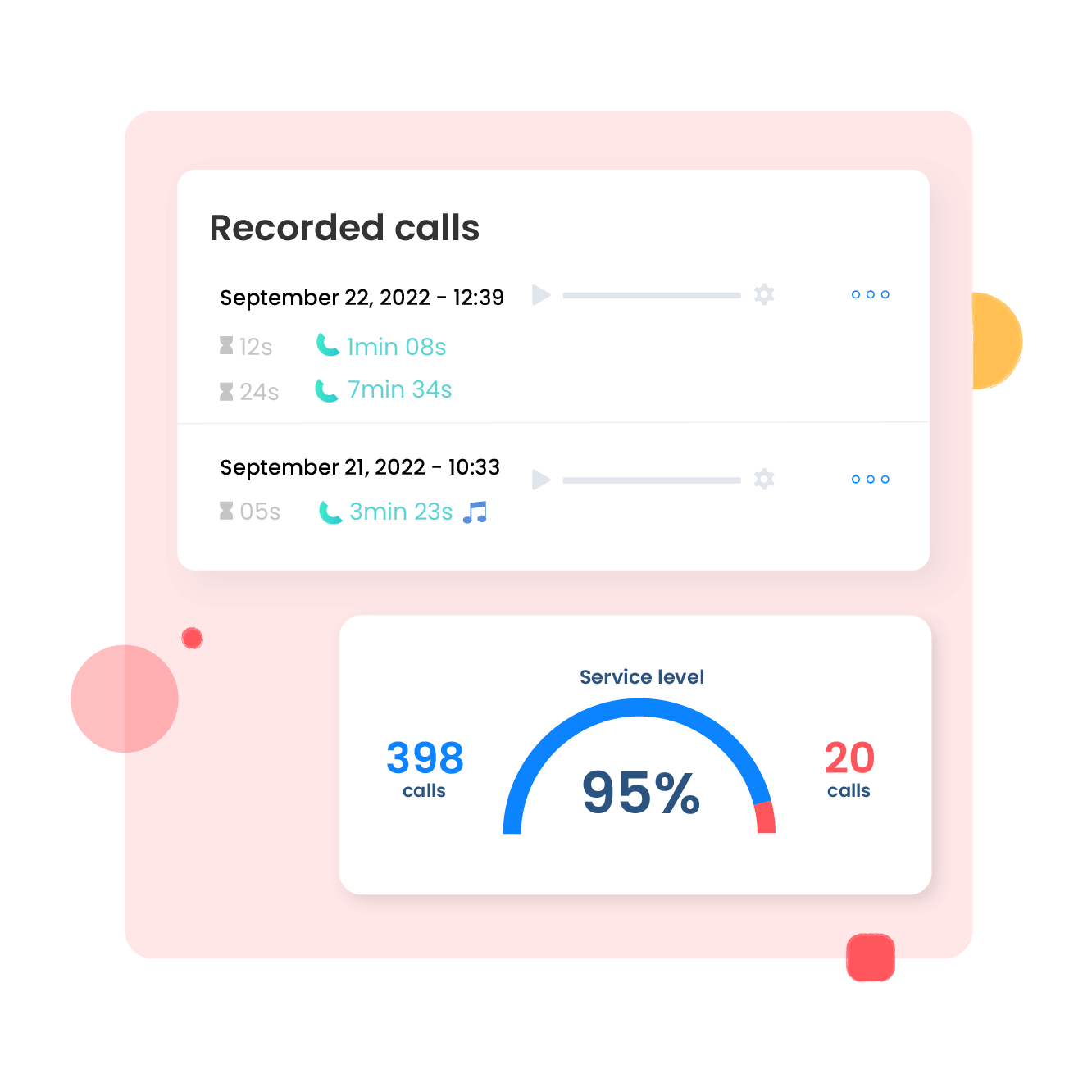 An intuitive and easy to use interface
Speed ​​and efficiency are two qualities we all look for in our contact center software. Having access to all the possible tools to make your call center a vital asset to achieving a good user experience.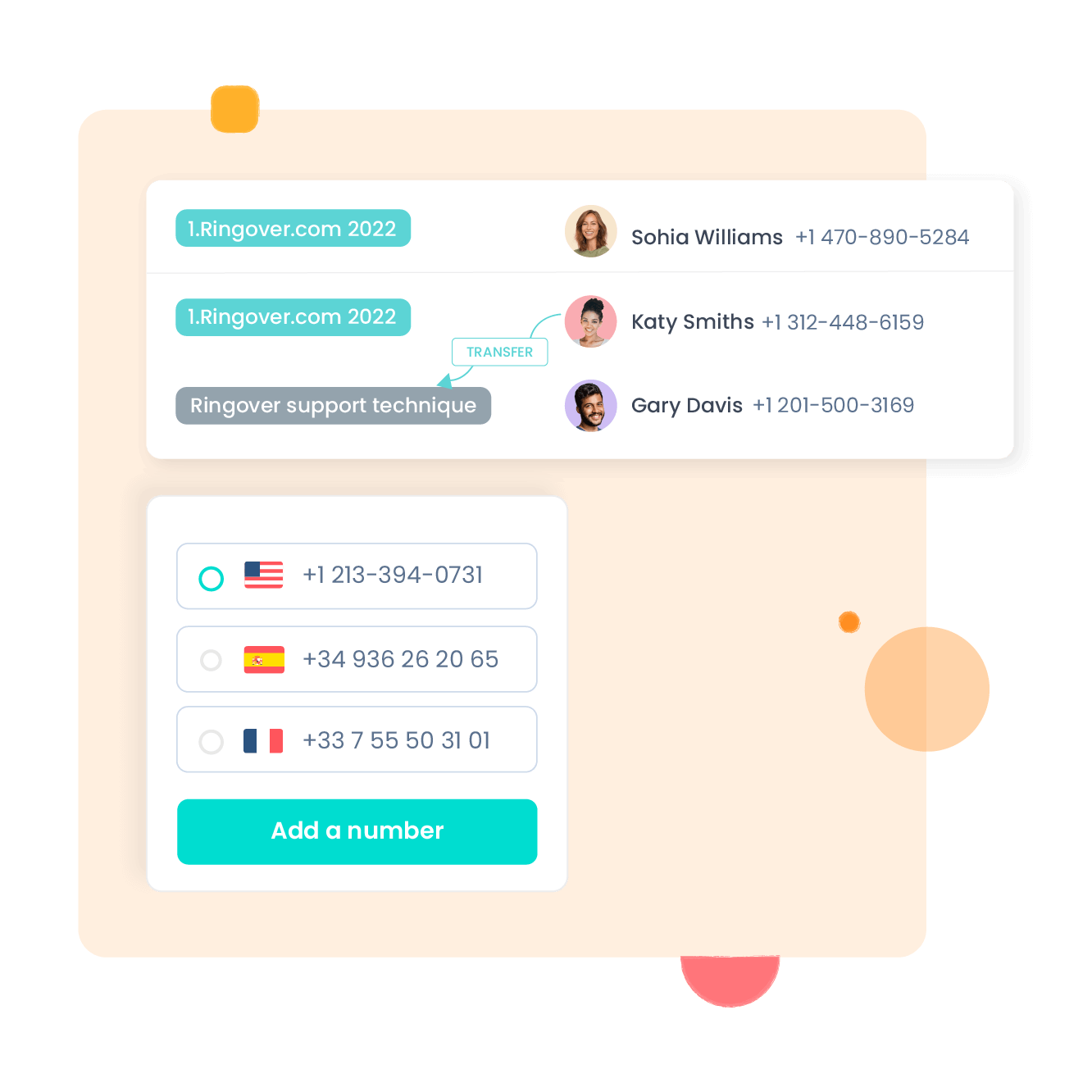 //= $options['block']['class'] ?>
Discover the different functionalities with Ringover
Contact Center FAQ
What is a cloud contact center?
A cloud contact center is a telephone system that is easy to use and accessible from anywhere with a good internet connection. It provides telephone lines and numbers to companies that have it and allows them to manage calls (both internal and external), using a wide range of personalized features such as welcome messages, mailbox, hold music, or queues among many others.
Why have a contact center?
A contact center, or CCaaS, allows companies to manage, organize, and distribute the different incoming calls of a company among the extensions of the employees of their choice. With this cloud solution, companies can unify all communications in a simple and customizable way.
Is there any special equipment required?
No. A high speed Internet connection is all you need, use it from your laptop, your mobile phone or any other connected device.
What's the difference between a traditional call center and a cloud based one?
The virtual contact center is much cheaper compared to a traditional one, because there are no costs related to maintenance, investment or installation. Being located in the cloud, it doesn't require material and physical space. It's also fully configurable and adaptable to your business, so you can add extensions as your business evolves.
How much does it cost to create a contact center?
The proper functioning of a company does not depend exclusively on its communications, but depending on the industry they're vital. In just a few clicks you can install and configure your contact center in a completely intuitive fashion. One of our experts is available to help at any time.
What is the difference between a call center and a contact center?
A call center is a customer service function of a business organization that handles outbound and inbound customer calls. So, what is a contact center? Like a call center, it manages incoming and outgoing customer calls. However, it also uses several additional channels to interact with customers.
Below are some of the differences between the two:
Call centers use voice calls to engage with customers, while contact centers unify several communication channels, including phone, social media, live chat, and emails.
Call centers use Interactive Voice Response (IVR) to offer self-service. Contact centers use IVR, chatbots, portals, forums, and the like for self-service.
Call centers offer reactive support, while contact centers offer reactive and proactive support.
Call centers use Automatic Call Distribution (ACD) to allocate calls to agents. Contact centers use API-based software and omnichannel routing to distribute queries from multiple channels.
Unify all your business communications with the cloud contact center solution from Ringover. It has an intuitive and easy-to-use interface and integrates easily with your CRM. Ideal for both remote and in-house teams, it has all the features to increase productivity, such as IVR, automatic call routing, power dialing, click-to-call, call recording, and others.
What is the purpose of a contact center?
The primary purpose of having a contact center service is to unify all inbound and outbound communications of a business organization. Customers reach out to a contact center for business queries, technical support, service support, sales assistance, and other related matters. At the same time, contact center agents make outbound communications to customers for the following:
Below are some of the differences between the two:
Run outbound sales campaigns and generate leads.
Introduce a new product or service to customers.
Inform customers of any changes in the company policy, product/service, etc.
Collect the feedback of customers.
Conduct surveys and polls.
Make scheduled callbacks.
Send payment and renewal reminders.
What is a contact center system?
A contact center system is a software-based solution that offers tools and technologies to manage, organize, and distribute customer communication on multiple channels. It will have features and functionalities to handle everything from intelligent routing to recording to analytics. You can integrate it with your CRM and streamline your communications.
A contact center system can be on-premise and cloud-based. On-premise or traditional contact centers require physical infrastructure and regular maintenance by IT teams. So, what is a cloud contact center? It is a suite of tools and applications hosted on the cloud and managed by third-party vendors.
You can install a contact center in the cloud on your phone or laptop and access it from anywhere using an internet connection. Typically, it comes with communication features such as VoIP voice calling, video calling, SMS texting, social media messaging, and live chat.
What is a contact center employee?
Contact center employees, also known as contact center agents or representatives, are people hired to handle customer engagement and support at a contact center. They are customer service or sales professionals with communication, problem-solving, and listening skills. A contact center employee may work from on-premise offices or remotely.
The job profile of a contact center employee typically includes the following activities:
Handle incoming and outgoing customer communications via emails, chats, phone, and social media channels.
Answer queries related to products/services, order placing, billing issues, and more.
Raise tickets based on the concerns raised by customers.
Run outbound sales campaigns and marketing campaigns for lead generation.
What is a call center job salary?
According to Salary.com, the average salary of a call center agent in the US is approximately $36,435 per year as of 2022. However, it can range from $ 34,231 per annum to $40,507 per annum.
Resources also indicate that the lowest salary of call center professionals as of 2022 is $25,350 per annum, while the median is $29,250 per annum. It can go up to $42,780 per annum for experienced professionals.
When you consider salary per hour, the lowest is $13 for entry-level positions, while the highest is $21.94 per hour. The median salary of a call center executive per hour is $15 per hour.
The salary of call center agents depends on many factors like location, educational qualifications, professional experience, certifications, etc. The more experience you have, the higher your salary will be.
What are the 3 types of call centers?
Call centers can be of three different types based on the kind of calls they handle – inbound, outbound, and blended.
An inbound call center handles incoming calls from existing or potential customers and responds to their queries related to products, services, billing, order processing, technical support, etc. It uses technologies like Interactive Voice Response (IVR) and Automatic Call Distribution (ACD) to answer and route the calls.
An outbound call center handles the outgoing calls of an organization. Agents make calls to customers to promote products/services, gather feedback, remind them of payments, notify them of changes in the company policy, etc. It uses power dialing, click-to-call, IVR, and other tools to maximize efficiency.
A blended or hybrid call center, as the name suggests, handles both incoming and outgoing calls. It manages sales and support calls using tools and software such as IVR, ACD, power dialing, etc.