Salesforce Integration
Save your sales team valuable time by removing arduous and repetitive tasks with our clever Salesforce integration.
It's time to boost your productivity!
Start your free trial
Book a demo
Take advantage of our file recovery
With each incoming call finds the caller's Salesforce record and gives you access to all of their information.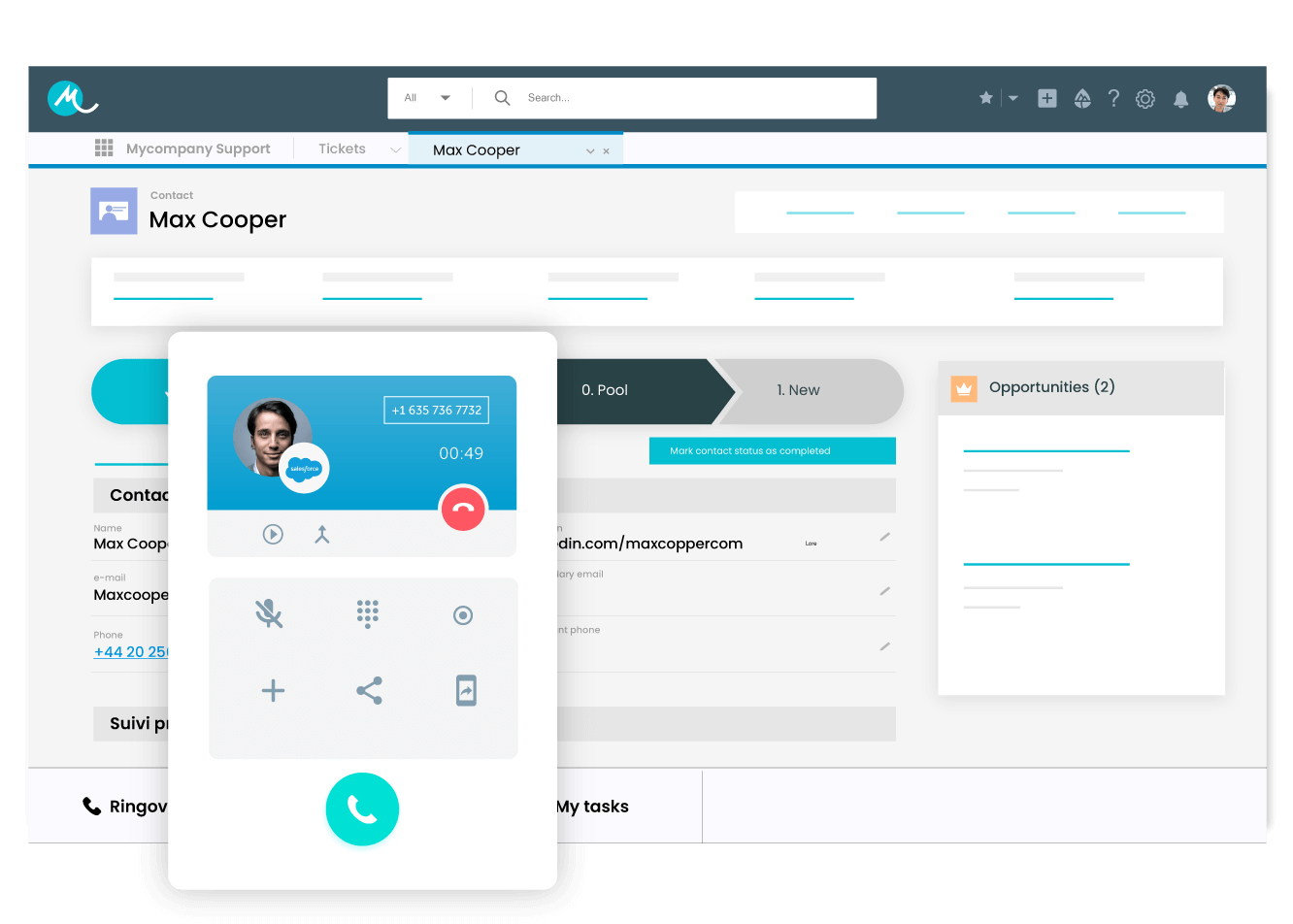 Call in 1 click from Salesforce
Your team will no longer have to manually dial numbers as they can make calls in a single click directly from Salesforce.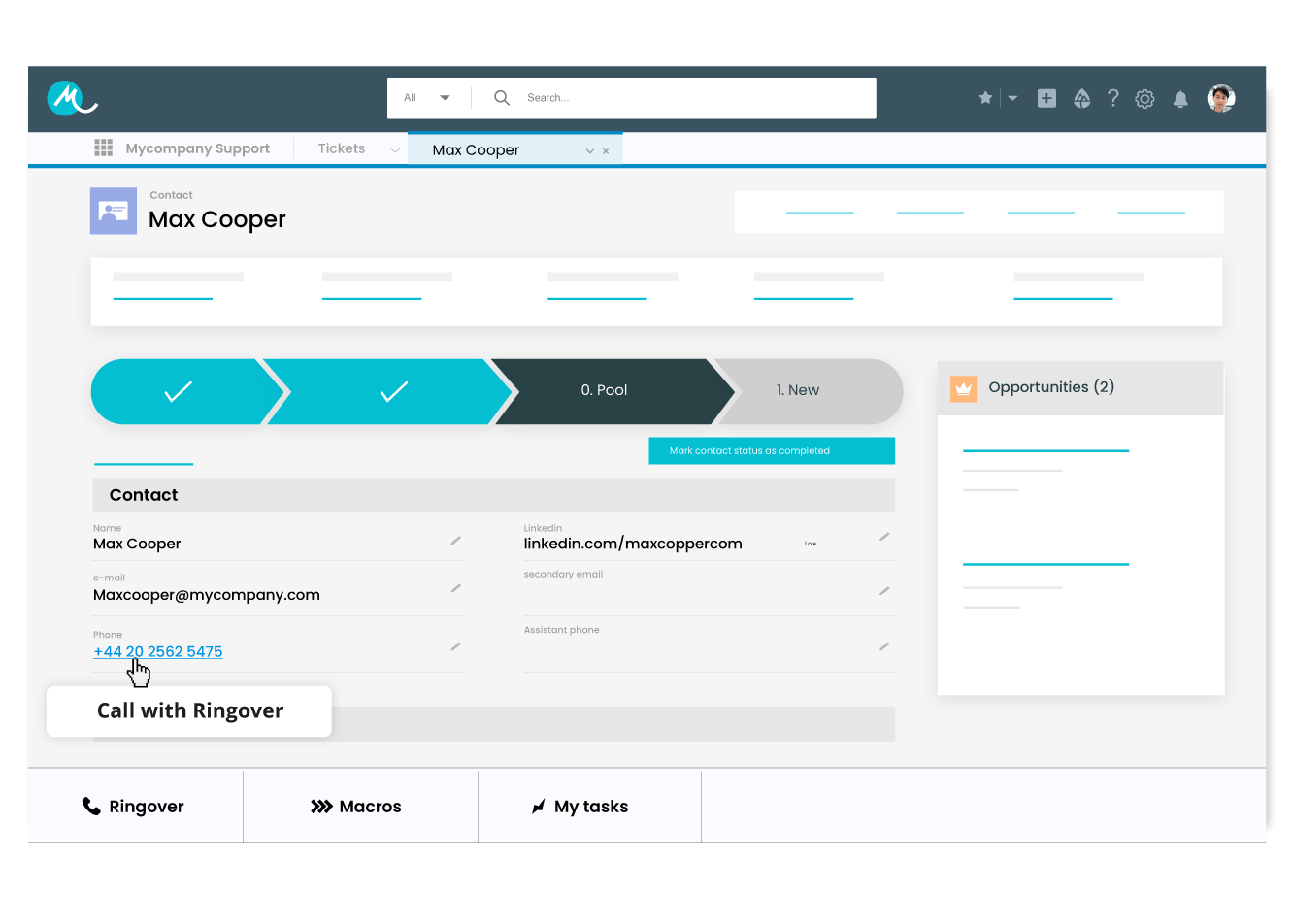 Your call history all in one place!
All calls, texts, voicemail messages and recordings are automatically logged in the Salesforce CRM. Your sales reps will no longer waste time manually entering their notes and data.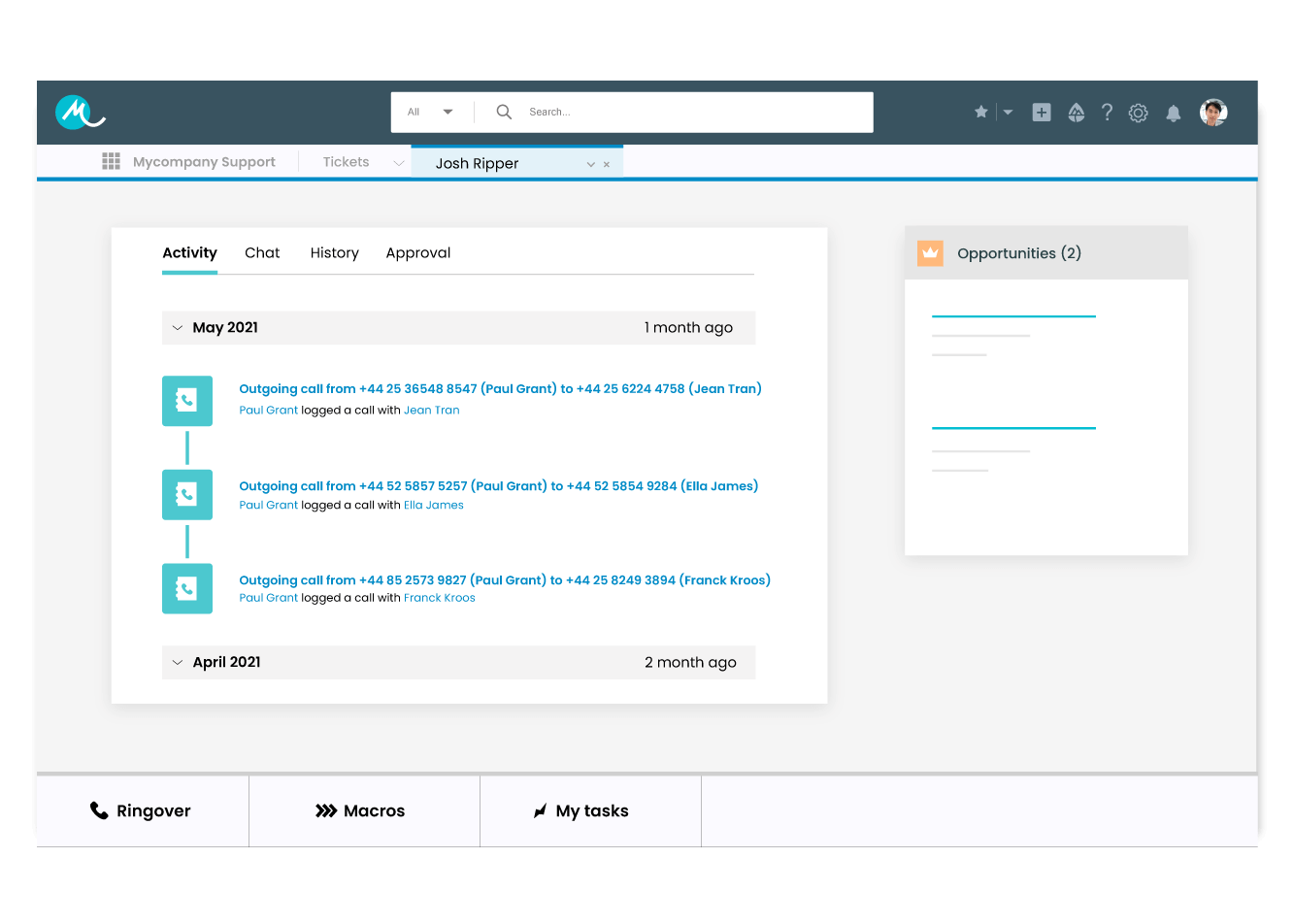 Synchronise your contact directories
With contact sync, all of your Salesforce data including your phone book are always up to date and ready!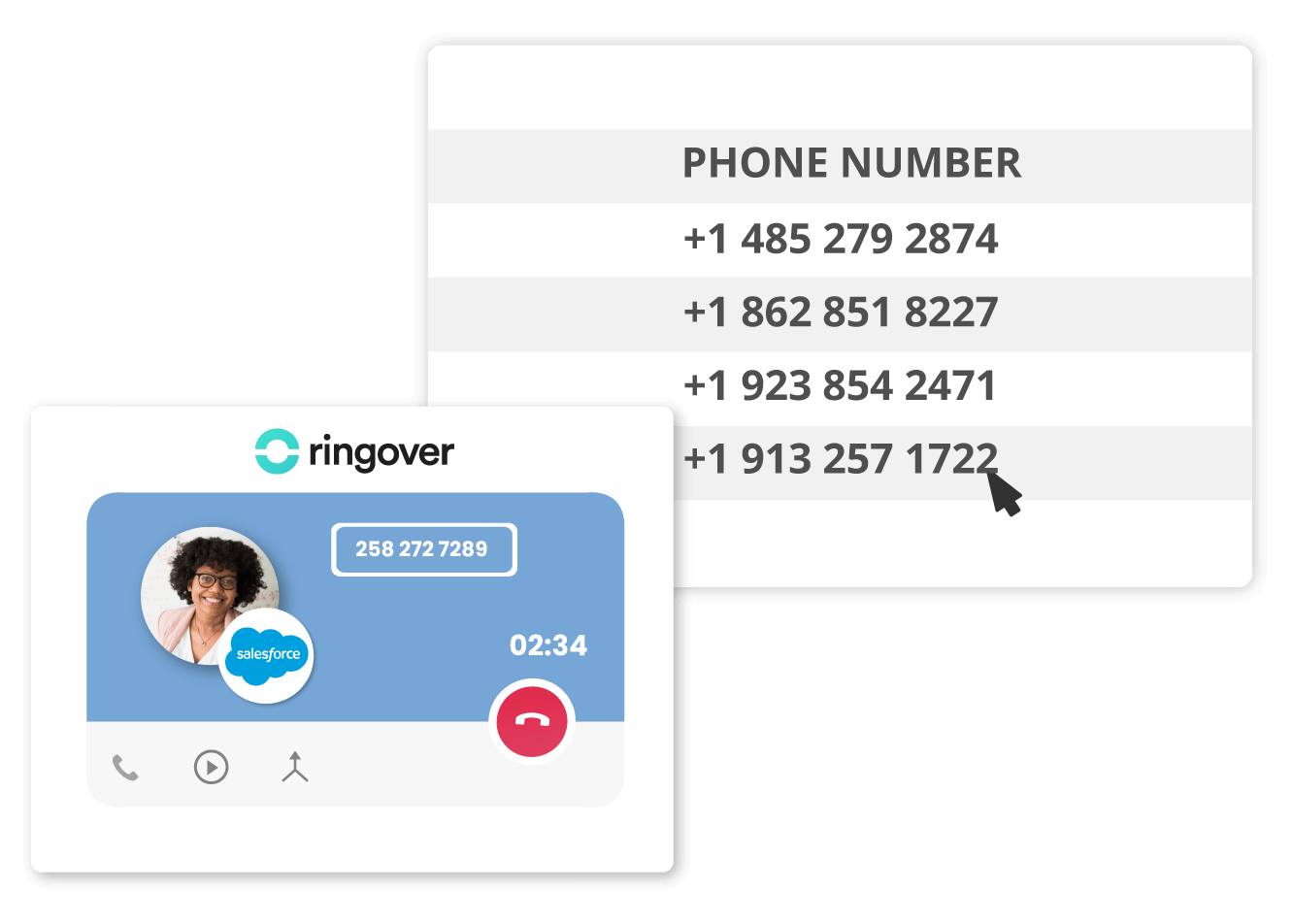 Take advantage of our native integration with High Velocity Sales
Coupling HVS with your phone system will let you easily create cadences to structure the sales journey, kick-started by your Ringover calls.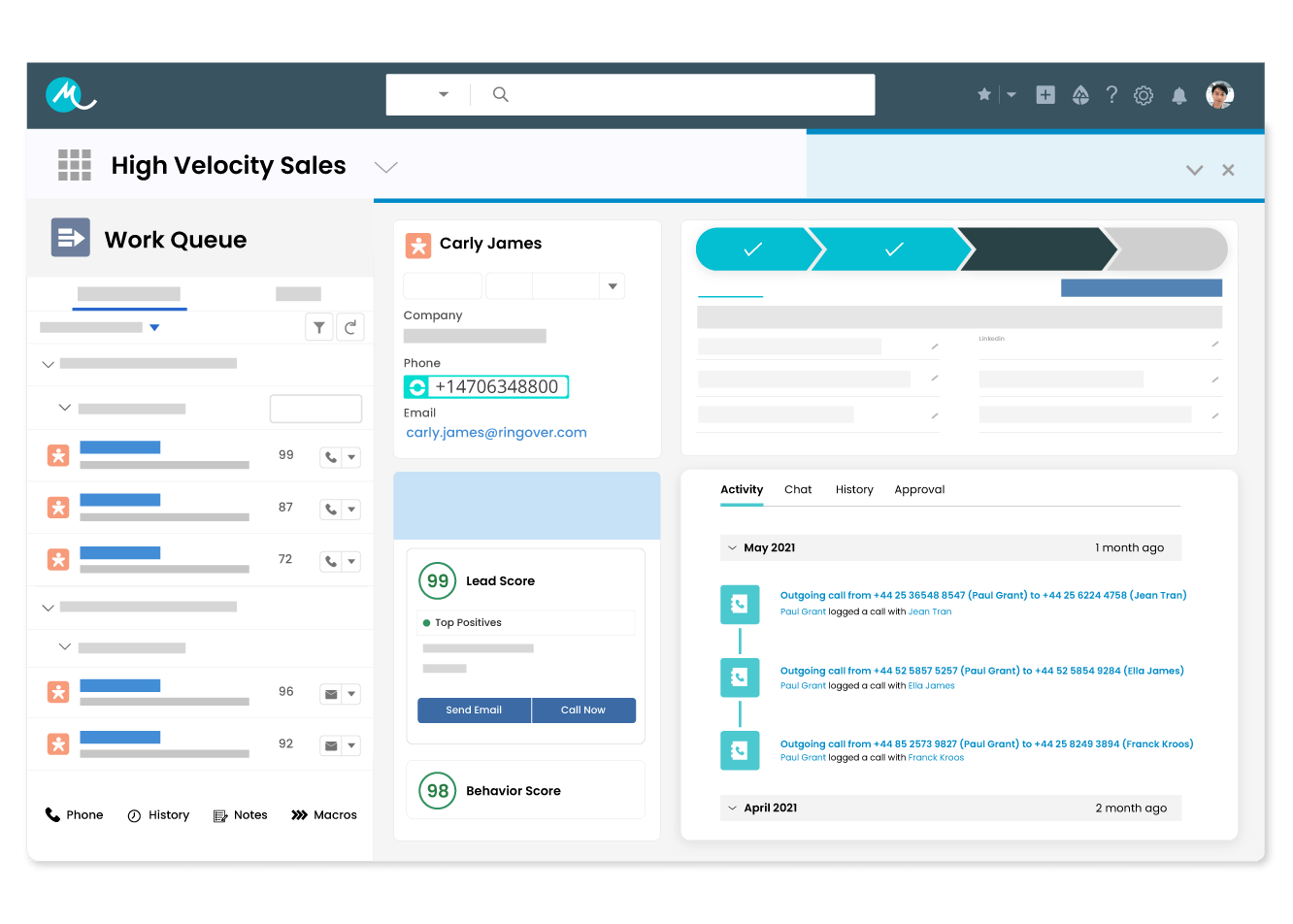 Do you use
Salesforce

and want to integrate your phone system?
Book a demo