CRM
//= $helper('InjectSvg', 'logos/crm/logo_' . $t['slug'], class: 'integration_logo_mobile', wrapper: 'div') ?>
Pipedrive Integration
Propel your sales team's efficiency by removing the arduous manual tasks thanks to our integration with Pipedrive.
Start your free trial
Book a demo
Take advantage of our file recovery
With each incoming call finds the caller's Pipedrive record and gives you access to all of their information.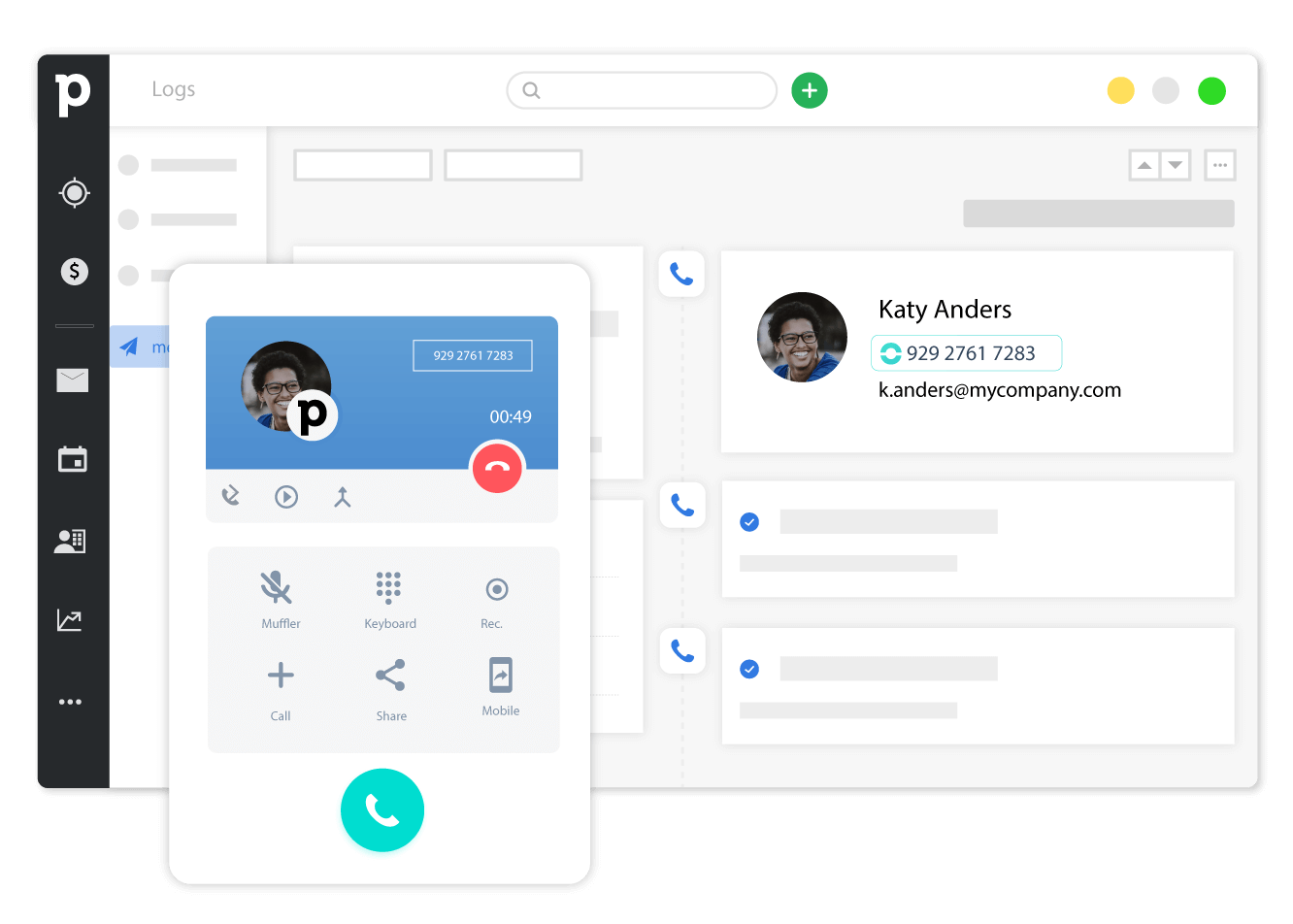 Click to call from Pipedrive
Make unlimited calls with Ringover directly from Pipedrive - no need to manually type in phone numbers.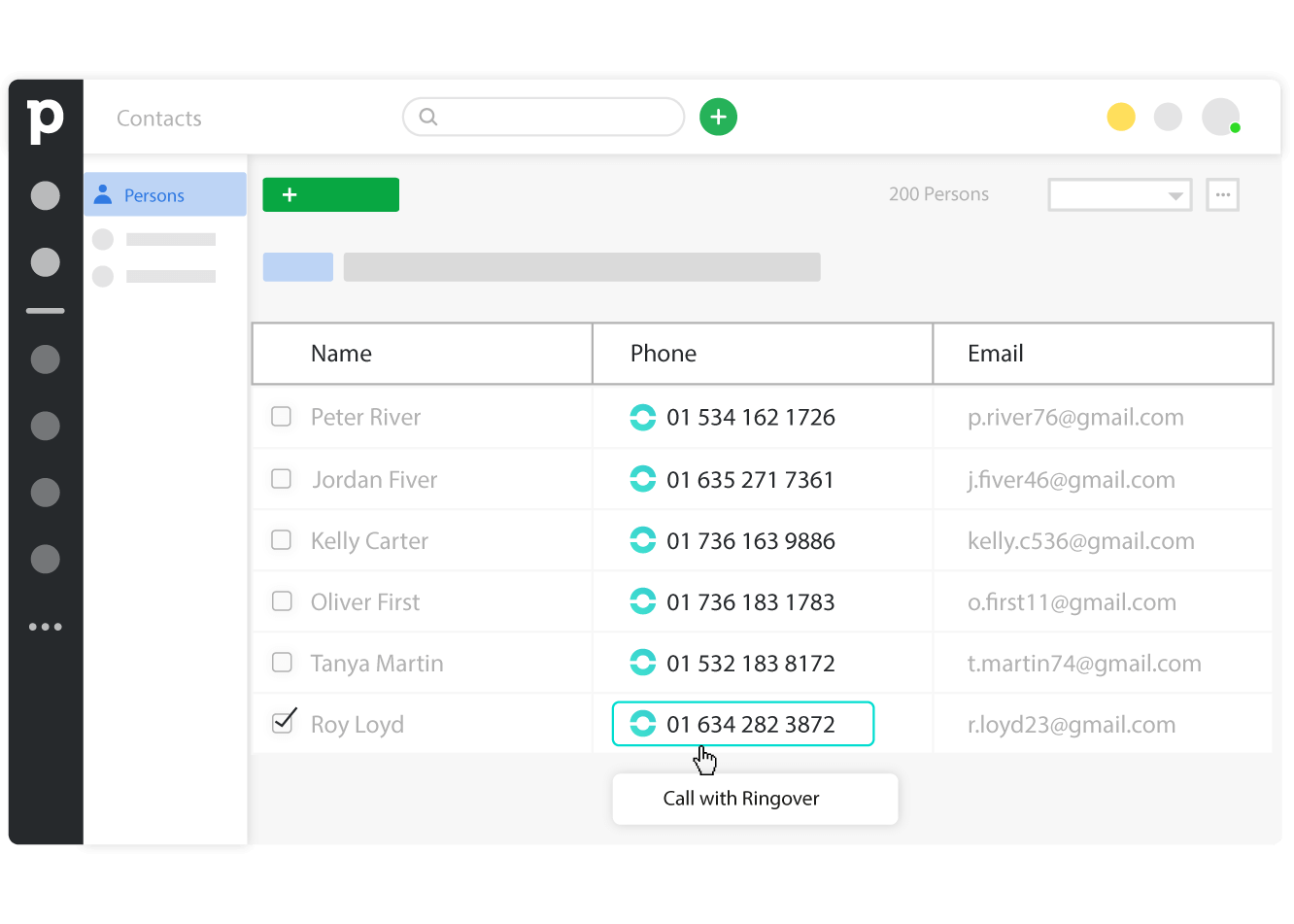 Relax, everything is logged!
All your calls, texts, voicemail messages and call recordings are automatically logged in each contact's Pipedrive card. Your sales reps will save so much time as Ringover takes away the heavy lifting.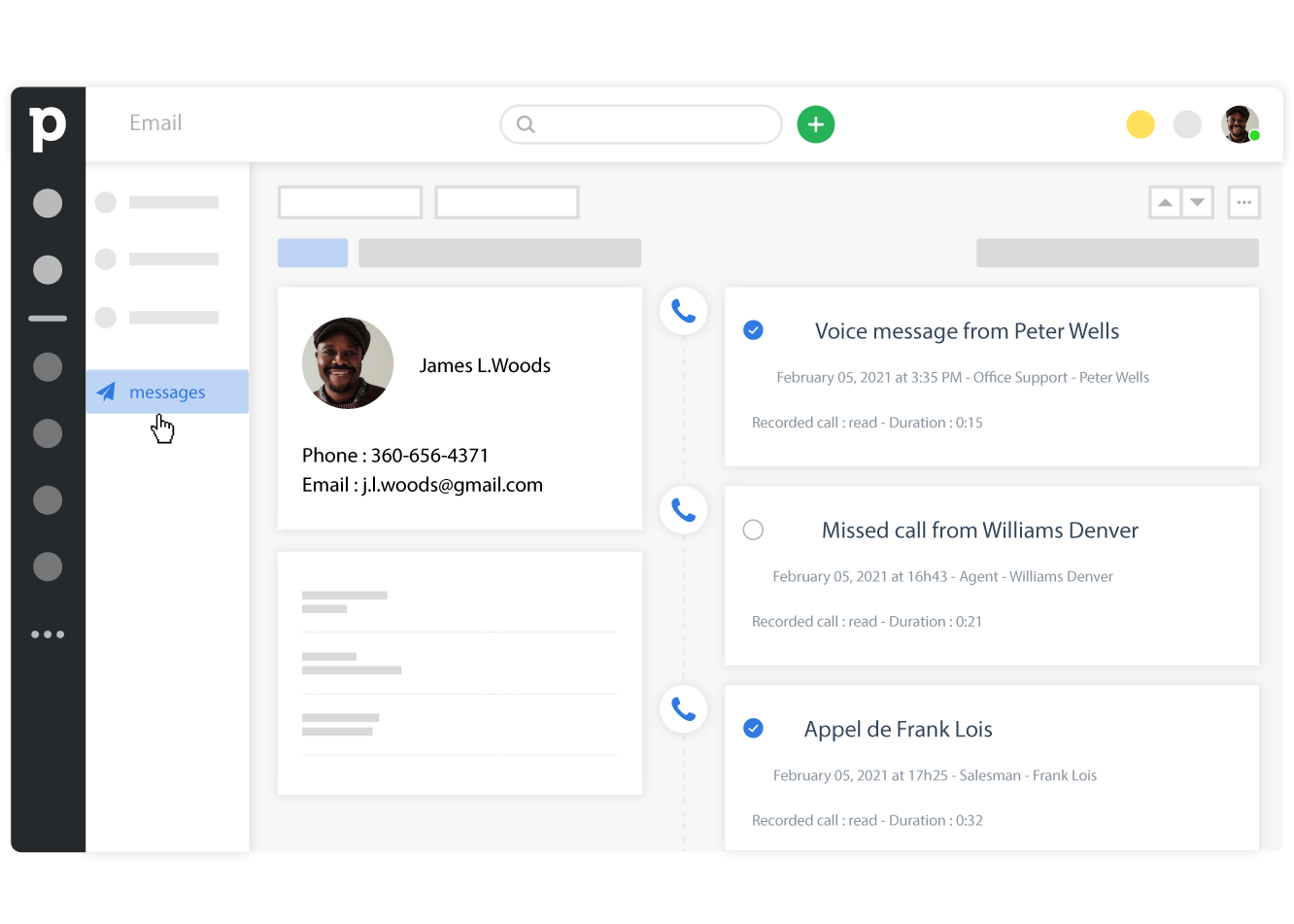 Synchronise your contact directories
With contact sync, all of your Pipedrive data including your phone book are always up to date and ready!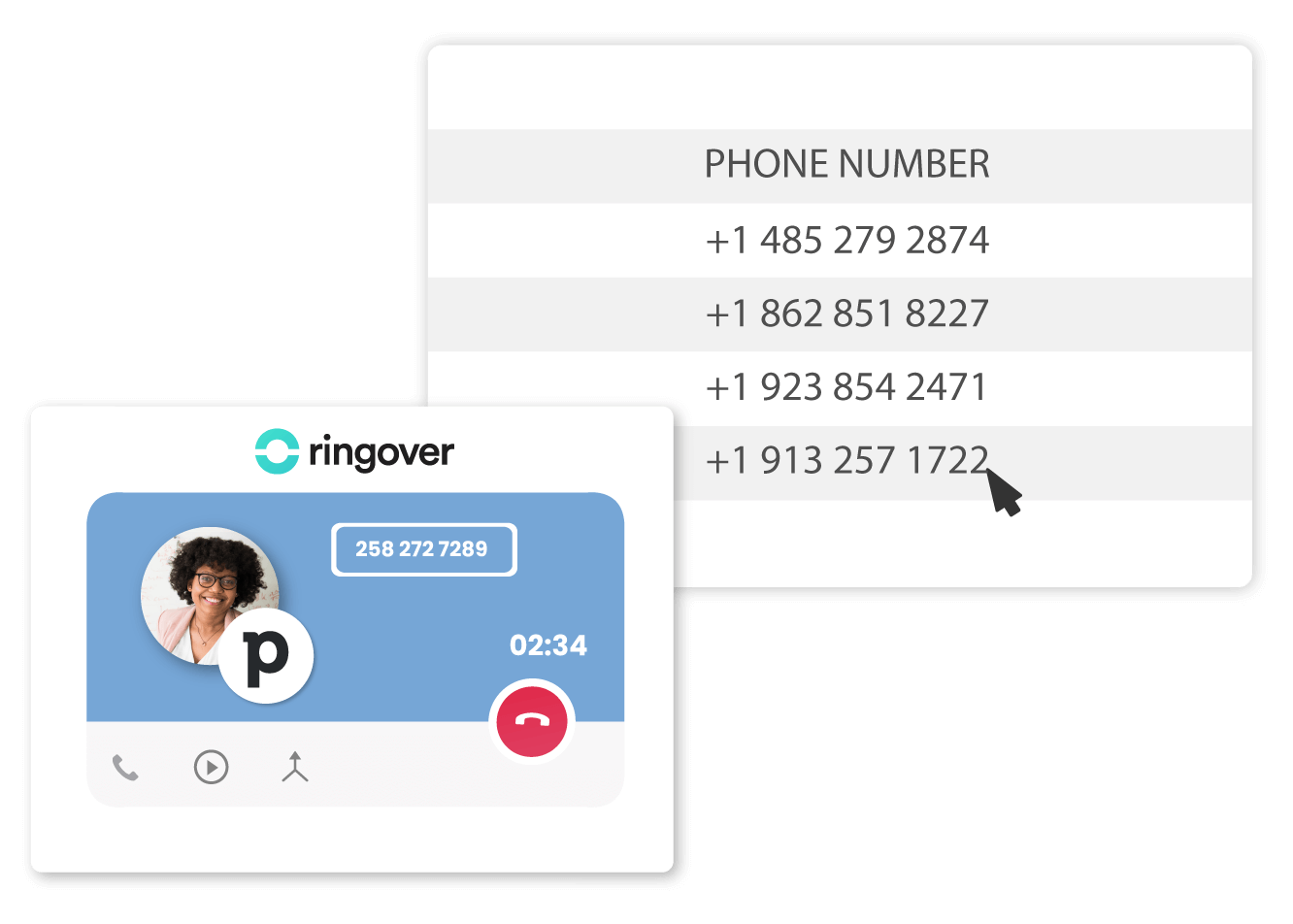 Do you use
Pipedrive

and want to integrate your phone system?
Book a demo
FAQs
Does Pipedrive have phone integration?
Does Pipedrive integrate with VoIP?
Can you make phone calls from Pipedrive?
Does Pipedrive have a customer success tool?
What phone systems integrate with Pipedrive?
Does Pipedrive have phone integration?
Yes, Pipedrive offers phone integrations that provide automated data synchronization, business telephony features, advanced analytics and reporting, and even more functionalities that improve efficiency and performance.
Pipedrive's phone integrations are available on Pipedrive's integrations marketplace, including Ringover.
Ringover is the best phone integration with Pipedrive because it automates manual tasks, like the logging of all contact interactions and data synchronization between Ringover and Pipedrive. Each time a contact calls, Ringover will surface all the relevant information that's saved in the CRM. You'll also have access to powerful business telephony tools like click-to-call and power dialer, all in one intuitive interface.
Does Pipedrive integrate with VoIP?
Pipedrive integrates with VoIP software to streamline your sales campaigns and customer support operations. Integrations between a VoIP service and Pipedrive improve customer satisfaction and performance of sales teams. When you integrate Pipedrive with VoIP software, your data is automatically synchronized between the two tools– you never have to enter the same data twice. That includes call recordings, notes, new contacts, etc. You'll be able to delve deeply into client conversations in an efficient manner, getting the maximum value from each interaction.
Pipedrive integrates natively with Ringover's VoIP software to streamline sales and customer support operations and maximize the value of each customer conversation.
Can you make phone calls from Pipedrive?
Pipedrive has a basic and limited call function, the cost of which depends on your location and that of your contact.
If your business necessitates that you provide customer service by phone or run sales calling campaigns, integrating a business phone software with Pipedrive could significantly improve your efficiency and ultimately, your business's growth and customer satisfaction.
For example, Ringover offers unlimited calls to more than 110 destinations and integrates natively and seamlessly with the Pipedrive CRM. Once integrated, data synchronizes automatically between the two tools, surfacing key information each time a contact calls or is called. As soon as Ringover is integrated with Pipedrive, you can use click-to-call to dial customers with maximum efficiency, and Power Dialer to run efficient calling campaigns. Finally, you'll have access to advanced analytics that provide key insights into sales team and customer support performance.
Does Pipedrive have a customer success tool?
Pipedrive doesn't have a customer success tool, which is why they offer integrations with customer success tools.
Pipedrive is a customer relationship management software which supports the client relationship prior to conversion (the sale). A customer success tool focuses on the customer relationship post-sale. Customer success tools help existing clients to get the most value from a product, which increases the potential for them to remain with the company. The end result is a higher retention rate, and increased potential for upsell.
What phone systems integrate with Pipedrive?
Ringover, Justcall, Twilio or Cloudtalk are among the most popular systems that integrate with Pipedrive. By integrating Ringover with Pipedrive you combine the power of Pipedrive's CRM features with a sophisticated business telephony solution. Thanks to the automatic synchronization of data between the two software, you'll never have to enter the same data twice. Every time a contact calls you, you'll have the customer context already stored within your CRM pop up, so you'll know the customer's interaction history at a glance. When you launch a calling campaign, you'll be able to leverage powerful VoIP software like click-to-call, Power Dialer, and comprehensive analytics dashboard.