International numbers available
In a few clicks, activate landline and mobile numbers for more than 65 destinations worldwide. Use these numbers to establish phone support for each of the countries in which you operate, or equip your sales team with local numbers for prospecting.
Get closer to your clients
Reinforce your local presence by using a local contact number for everywhere you operate. Help your international callers to reach you easily on a familiar local number at no extra charge.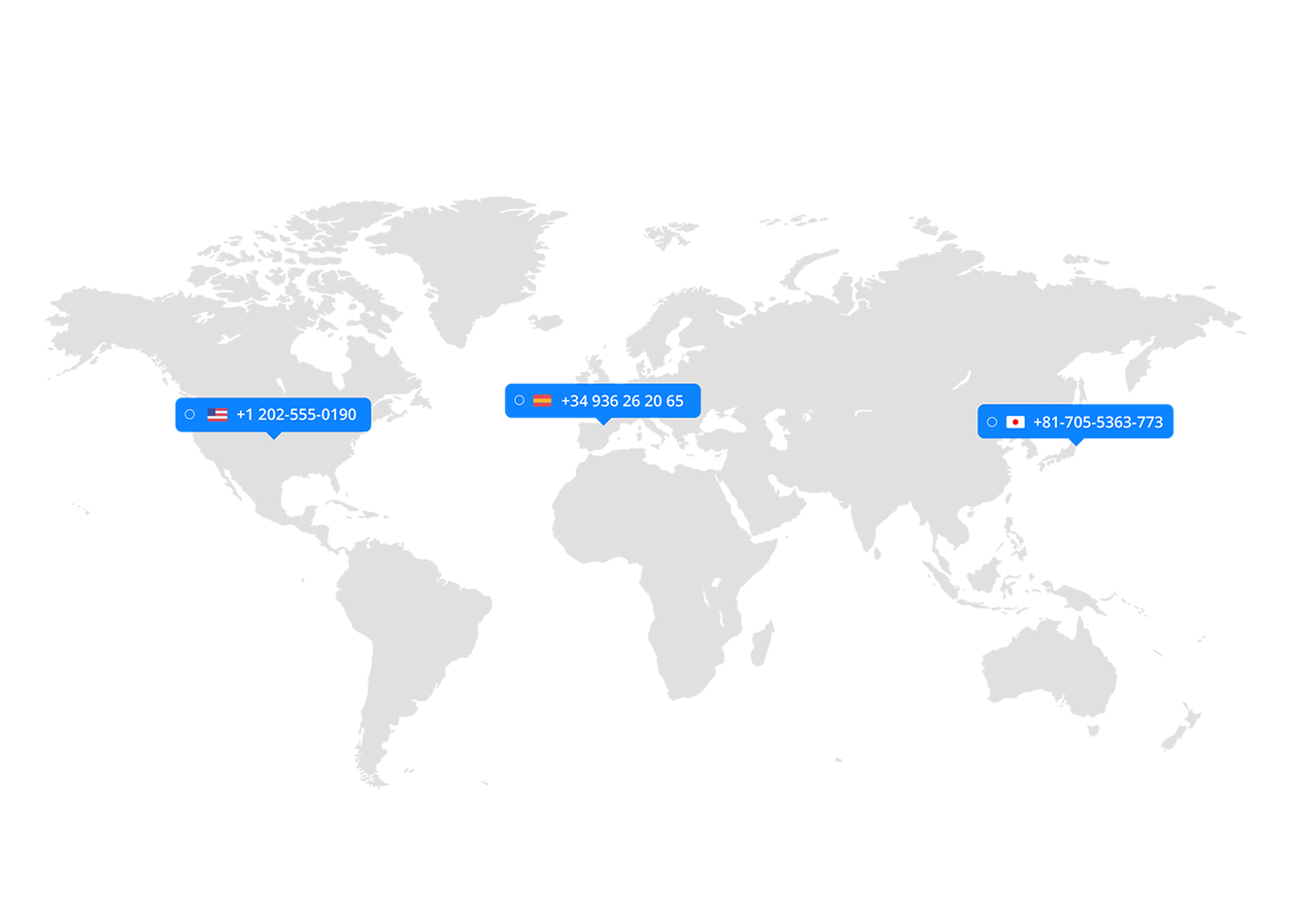 Establish international phone support
Customize phone greetings tailored to each of your international numbers and route calls to groups or users according to their spoken language. Deploy phone support as well in over 65 countries worldwide in just a few clicks.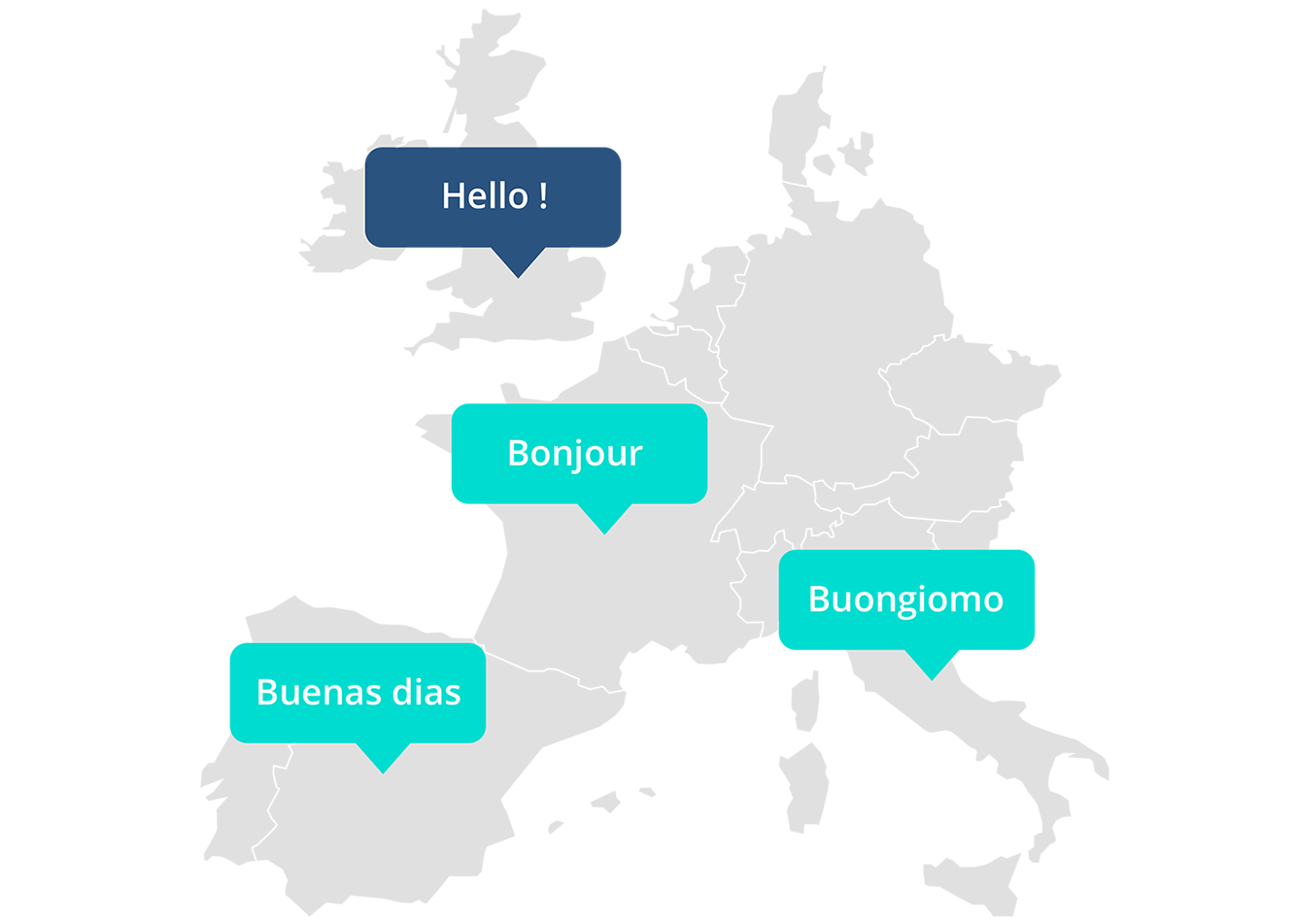 Improve international prospecting
Provide your sales teams with local numbers that their prospects can readily recognize and watch your team's contact rate increase on every call. Increase available numbers for each of your sales agents in order to maximize their chances of making contact.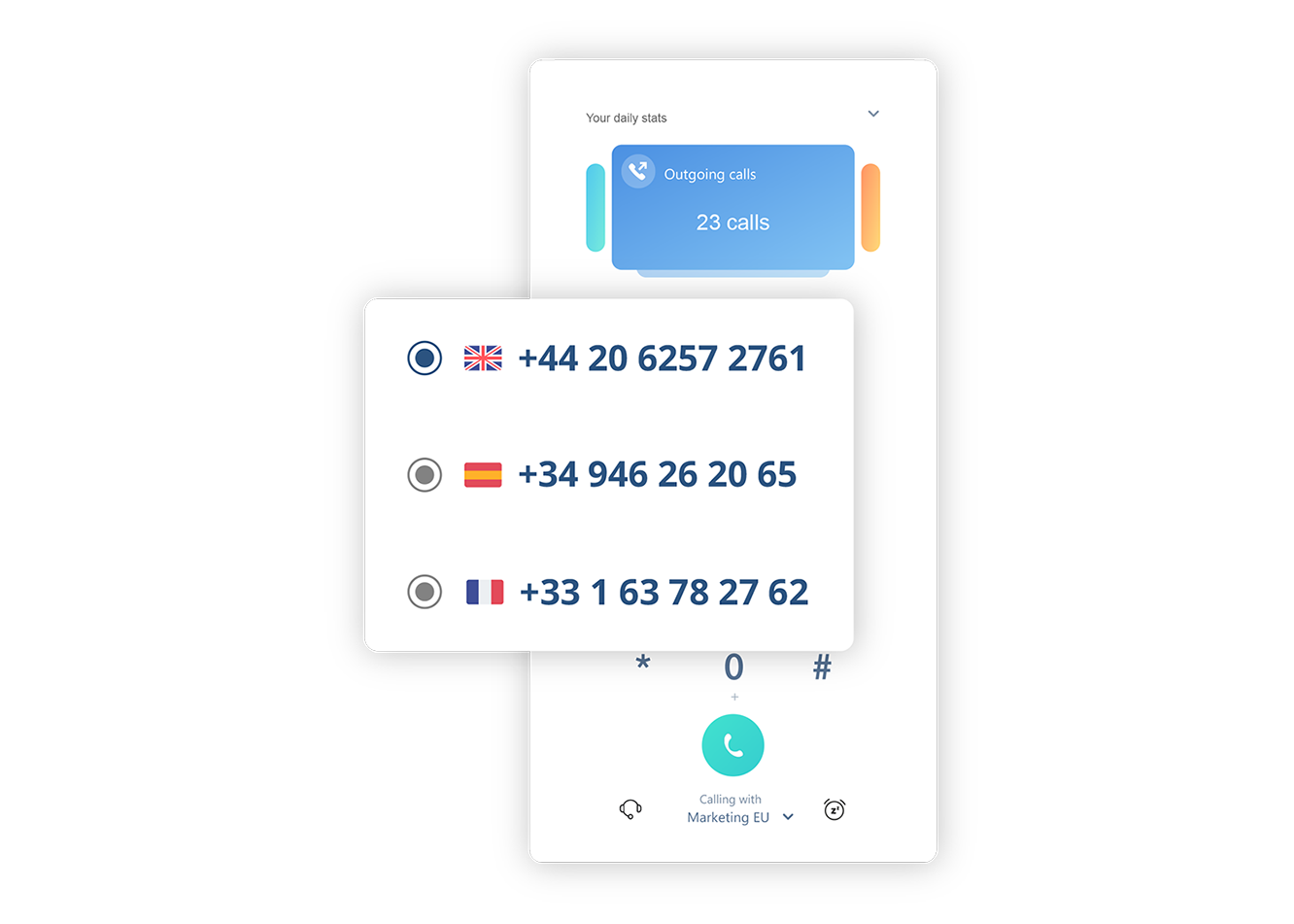 Instant activation
Choose your preferred virtual international number and start using it right away.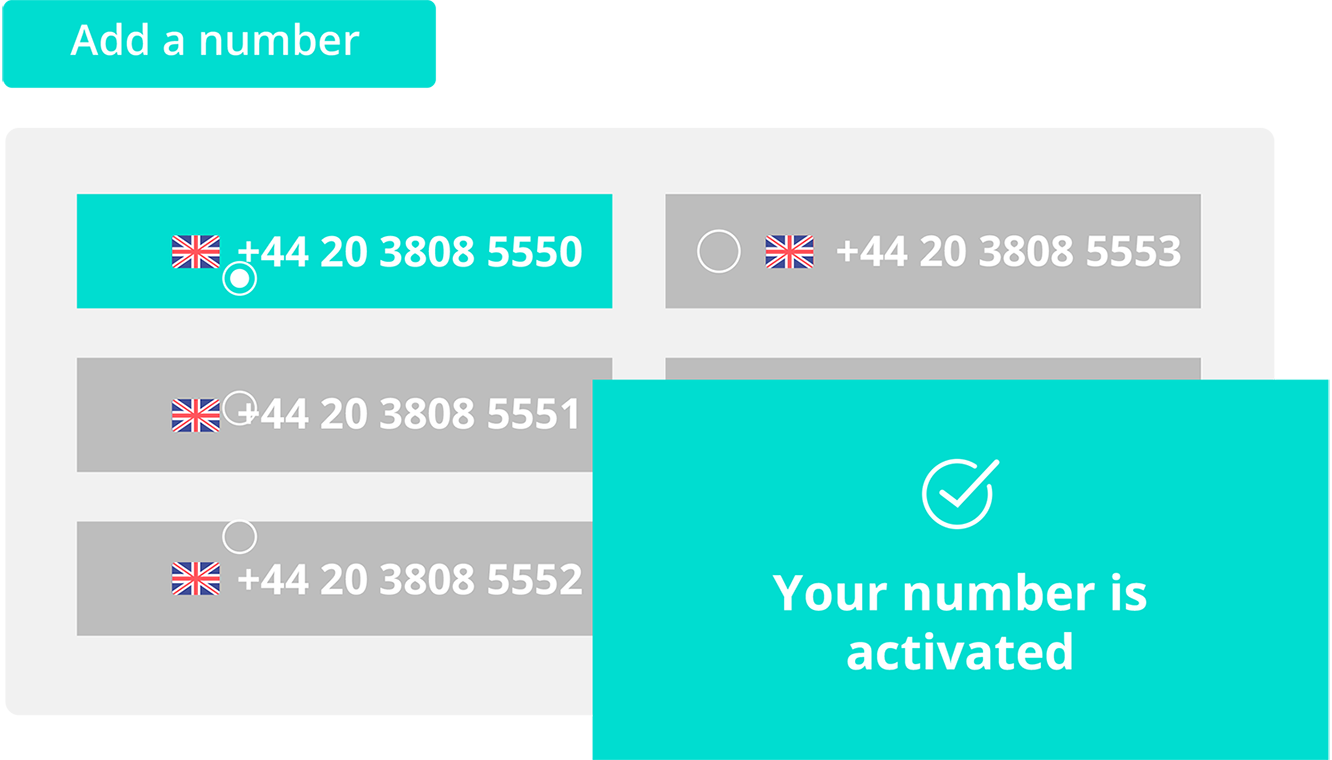 List of available international numbers
//= $t['text48'] ?>
We cover more than 65 destinations worldwide: landline, mobile or toll-free.

Country
Landline
Fax
Mobile
Toll free
Virtual international numbers FAQs
Are international numbers available for all plans?
Yes, you can choose numbers for more than 65 countries with any Ringover plan.
Is it possible to activate multiple international numbers?
Yes, there is no limit: you may activate as many numbers as you wish for your company for many purposes - from individual lines for your sales agents to IVRs in different countries.
Is it possible to port an international number to Ringover?
Yes, we can port your existing number, regardless of its origin. You can also decide to take your international number with you should you decide to leave Ringover.
Are there restrictions on obtaining a number in a country other than my country of origin?
For some countries, there may be restrictions on obtaining a number: you must provide a local address, for example. These restrictions are set by each country and are subject to change.