Virtual Phone Number in
Slovakia
Instantly use your Slovak number from any device: desktop, laptop or smartphone
Make Unlimited calling to the US, Canada, and 50 other countries with no extra-cost
Take advantage of great business features with your Slovak number: Custom greetings, Call forwarding, IVR, etc.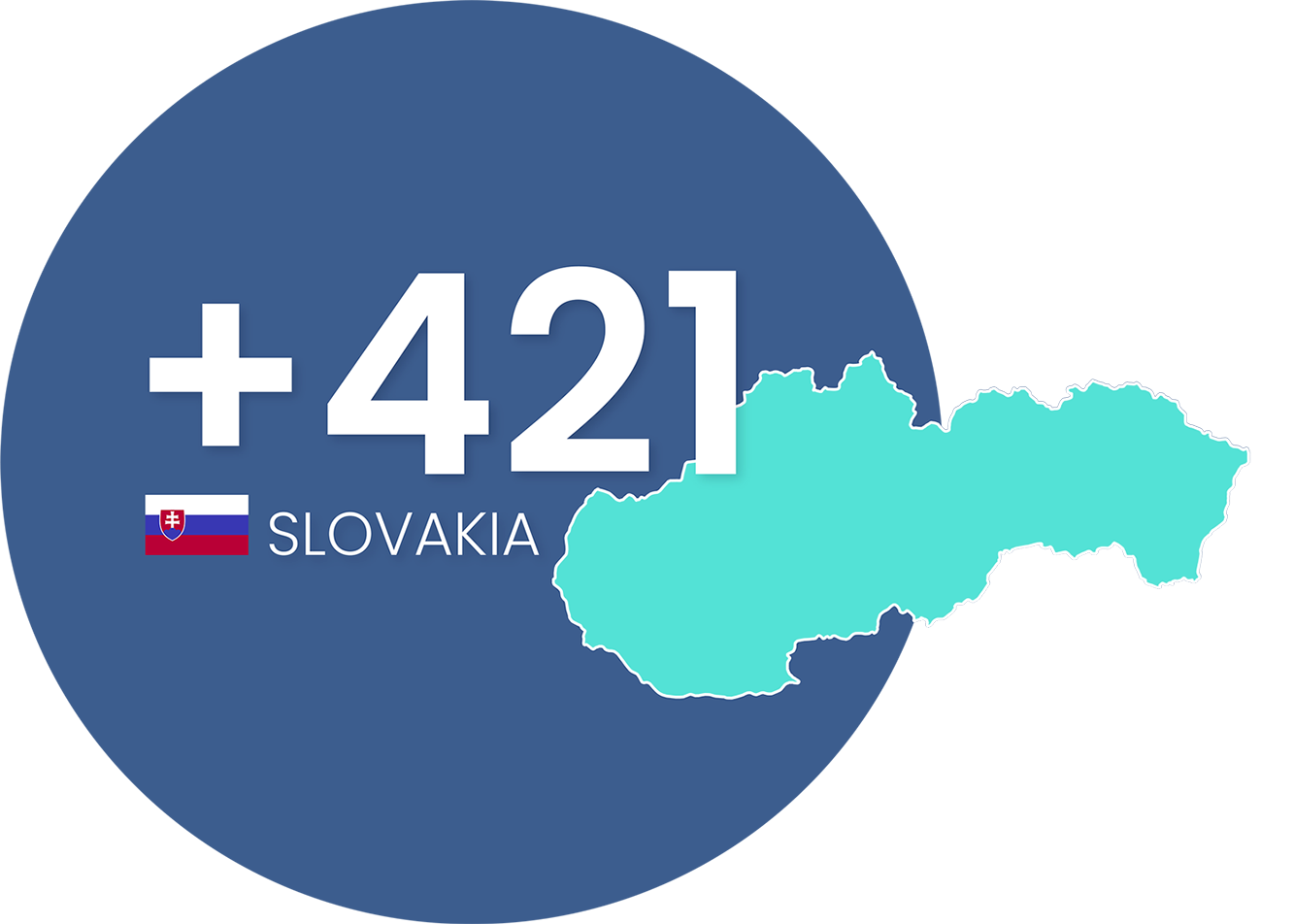 What Can You Do with a Virtual Phone Number in
Slovakia

?
Make
Unlimited Calls from Anywhere

on a Web or Phone App

With a virtual number from Slovakia, you have the power stay reachable at all times from anywhere in the world. By accessing an easy-to-use app on your phone or laptop, you can make and receive unlimited calls with your Slovak phone number. No matter whether you are settled abroad, travel often or work remotely, you can always enjoy your virtual presence in Slovakia.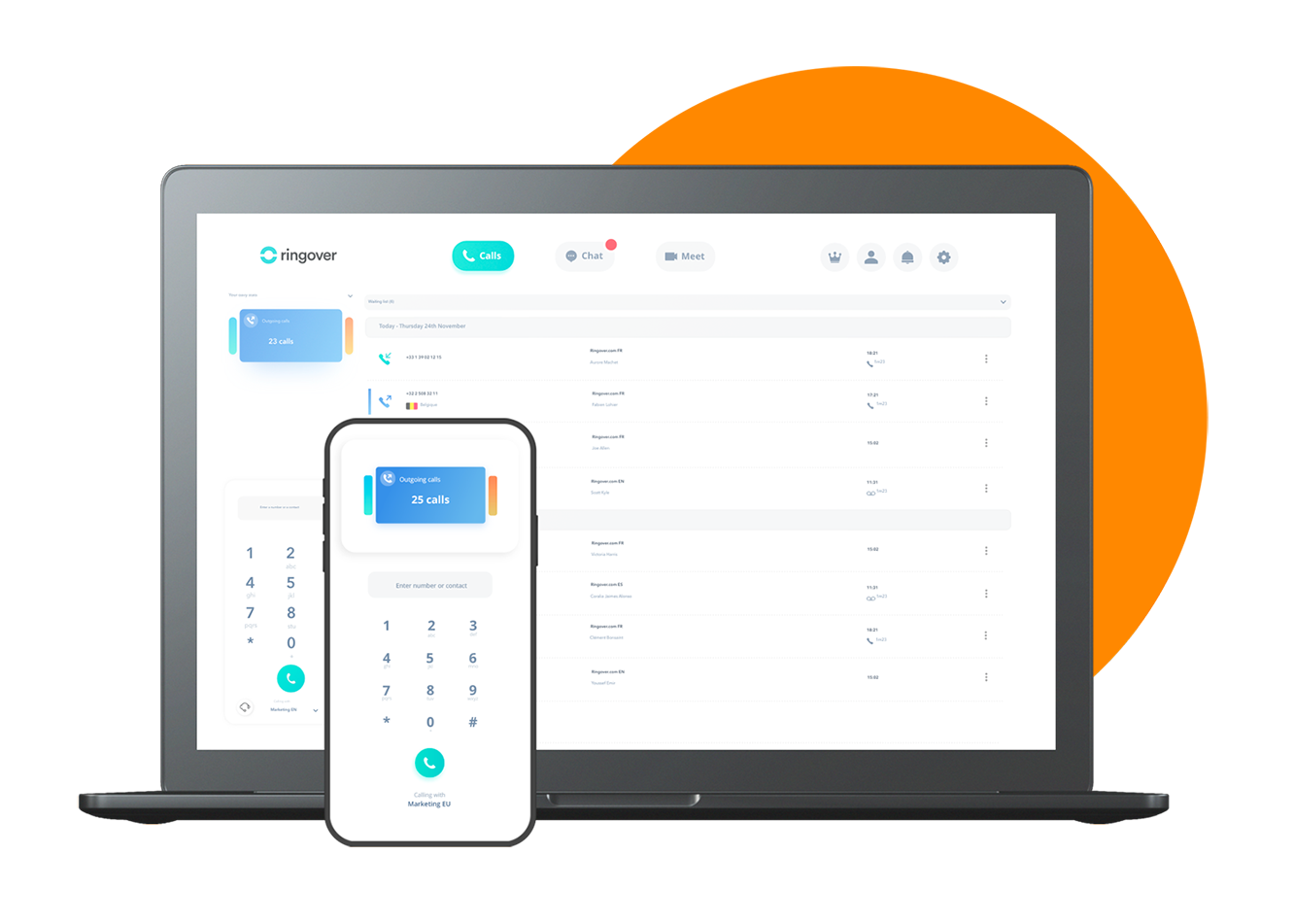 Take Advantage of
50+ Powerful

Business Phone System

Features

When you get a Slovak number from Ringover, you get more than just a phone number. You also benefit from powerful calling tools that allow you and your sales and support teams to improve performance, automate tasks, and interact better with your customers and prospects. Businesses that enhance their calling experience generate more sales and improve customer loyalty.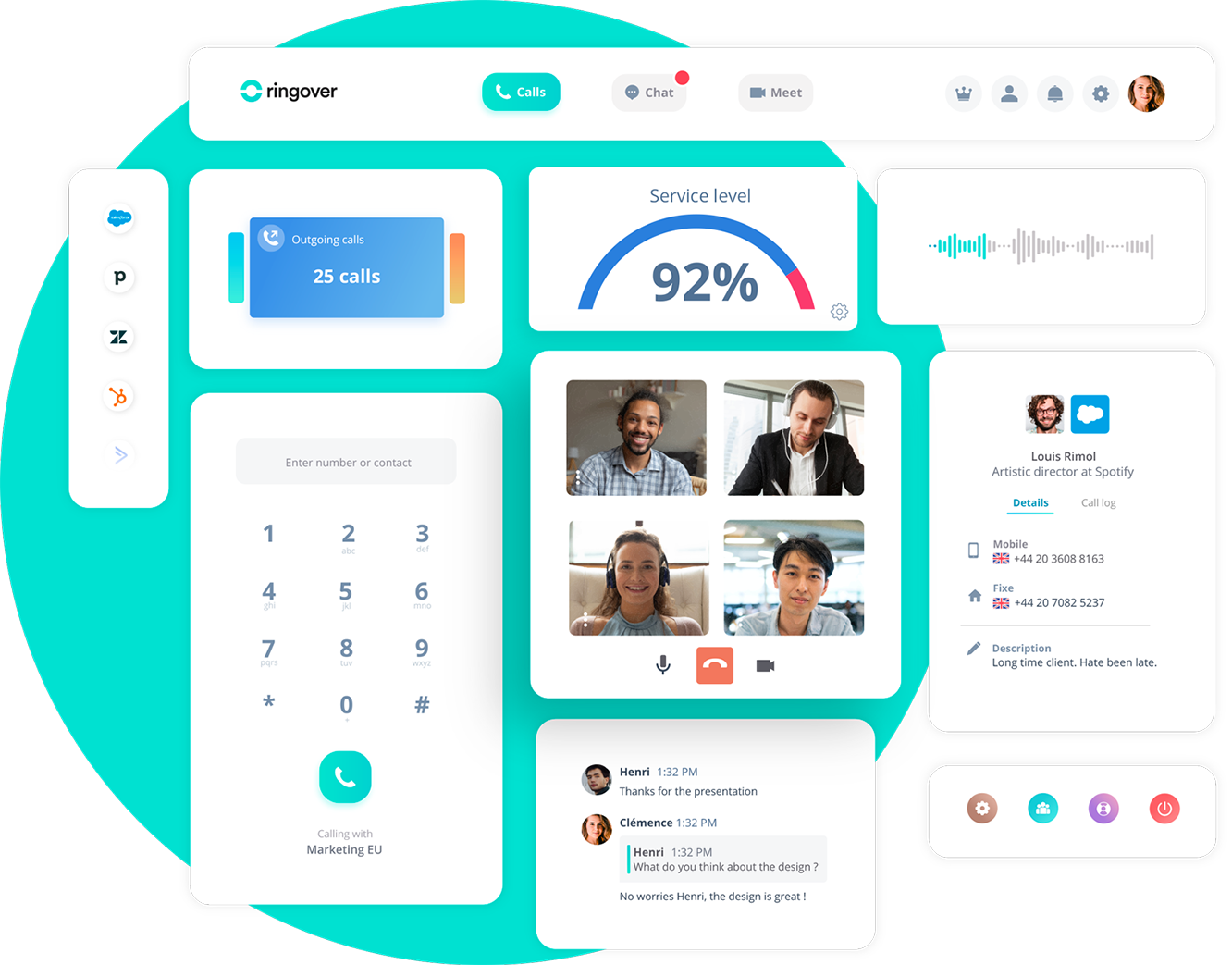 How to Activate Your Virtual Phone Number in
Slovakia

?
STEP 1
Sign up with Ringover in a few clicks
STEP 2
Select which +421 phone number you want
STEP 3
Start calling and receiving calls instantly online or from a phone app
More than just Castles and Chateaux, Slovakia is
Ready for Business
Since its establishment, the Slovakian economy has quickly transitioned from being a centrally planned economy to a free market economy. Today, it is robust, diverse and growing at a fast pace. Most of the economy has been privatized. In 2020, the country's nominal GDP was estimated at around $102 billion. In terms of industries, the country offers opportunities for all sectors ranging from automobiles and natural resources to machinery, food processing, and pharmaceuticals.
It has a number of import and export partners and a high ranking in terms of the ease of doing business. But why wait till you move your office here when you can start promoting your products and services with a +421 phone number form Ringover?
This could be just the competitive edge your business needs. A local number makes you more accessible to the local population and opens a direct channel of communication. In terms of its effect on marketing campaigns, you can expect an increased ROI and a high pick-up rate for your cold calls. You can also use your virtual presence to be listed in local directories and increase your brand awareness.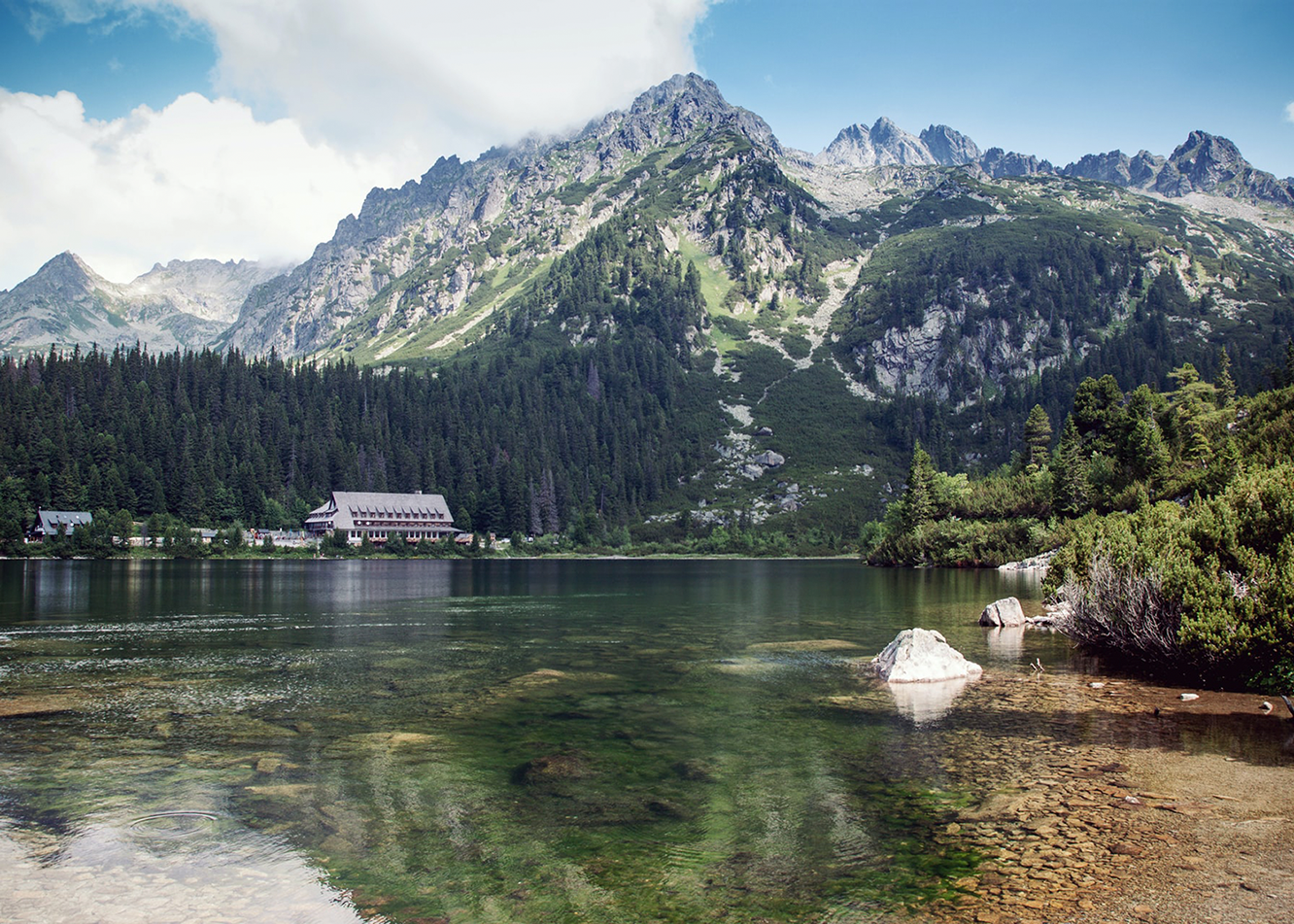 Select your +421

Country Code

Number

in Slovakia

Stay close to your clients, vendors, and prospects by choosing a local or national landline number in Slovakia. By strategically selecting your Slovak phone number, you can display your presence in a specific geographic area. The first few digits of your Slovak number identify what region the phone number is based out of.

Phone numbers available in Slovakia:
Bratislava: 2
Kosice: 55
Nitra: 37
Michalovce: 56
Trencín: 32
Prievidza: 46
Senec : 34
Toll Free Numbers: 800
Slovakia Phone Number
Pricing
Establish a Local Presence

in Slovakia
Get Local Roots in Slovakia
Your telephone number is an important backbone of your local identity just like a physical address. By activating a Slovak number, it's easier to get rooted into the local cities where you choose your number. Whether it be Bratislava, Kosice, Nitra or Prievidza, you can show your regional customers and prospects that you are reachable.
Enhance your Customer Relationships in Slovakia
Do you have customers in Slovakia? Or do you plan to get them? Use a dedicated business phone number in notable cities like Bratislava or Kosice to improve your interaction with your local customers. With a local number, your customers will feel more comfortable calling you and taking your calls. It's one more way to enhance your customer relationship.
Set the Hours that You're Reachable
We know you might be working from a different time zone. That's why you can set the days and times that you allow your correspondents to reach you. Easily set your hours according to the time zone that you're in or the time zone you are making calls to.
Impress your Customers with a Well-Established Company Greeting
Get your calls started off on the right foot. Show your professionalism to your callers using an official greeting. With a voice menu, let them direct themselves to the person or service they need, with pleasant music during the transfer period. Incoming calls will automatically be assigned to team members according to the caller's selected preferences.
Maximize the Results of your Local Marketing Campaigns
If you are doing local advertising in Slovakia, you can add your virtual number to your publicities to effectively measure the ROI of your campaigns. Call statistics available for each number allow you to track how your callers heard about you and identify your best performing campaigns.
Increase your Pick-Up Rate with a Local Slovak Number
People are much more likely to answer calls from local phone numbers. When you offer your sales team local Slovak landline or mobile numbers, they will be able to get a hold of more people faster and increase sales. By allowing them to switch from one number to another, they can reach people with a 04212 number in Bratislava or a 042155 number in Kosice, for example.
Access Powerful VoIP Features

with your Slovak Business Phone Number
Slovakia Phone Number FAQs
How do I get a phone number in Slovakia?
How much does it cost to call Slovakia?
How do I dial a Slovak phone number?
How do I know where a Slovak phone number is coming from?
What international calling code is used in Slovakia?
How do I get a phone number in Slovakia?
Getting a local number in Slovakia is easy with Ringover. All you need to do is, create an account, choose your number, and pick a plan. You can then use your new number to make calls from smartphones, laptops, or even a desktop.
How much does it cost to call Slovakia?
Our monthly plans for unlimited incoming and outgoing calls in Slovakia start from $24. This erases all worries of per call rates. What's more, we offer a number of add-on services within each plan. Compare pricing plans here. Or start a free trial today.
How do I dial a Slovak phone number?
When dialing internationally, you must first dial the country code, +421. Except for Bratislava that has a single-digit area code, the country code is followed by a 2-digit area code and a 7-digit subscriber number. It is usually written as: +421 xx xxx xxxx.
How do I know where a Slovak phone number is coming from?
The first two digits will give you an idea of where the call is from. If you receive a call from an 8-digit number starting with 2, the call is from Bratislava city. In all other cases, you need to consider the first 2 digits. Calls from numbers starting with 3 and 4 are from the Bratislava, Zilina and Banska Bystrica areas. Similarly, calls from numbers starting with 5 are from Kosice.
What international calling code is used in Slovakia?
Slovakia uses a +421 country calling code.