Video Conference Services for Business

Improve video communications with
Meet by Ringover

With the Meet By Ringover for business video conferencing, all it takes is one click to create a virtual meeting room from any device, with no need to download. Our video conference services and video call software allows you to work better and closer to your customers and colleagues.
Organizing video conferences made simple
Log in with any device
With Meet by Ringover, you can meet with your customers and colleagues in real time. Your teams can launch video calls from their computer, smartphone or tablet.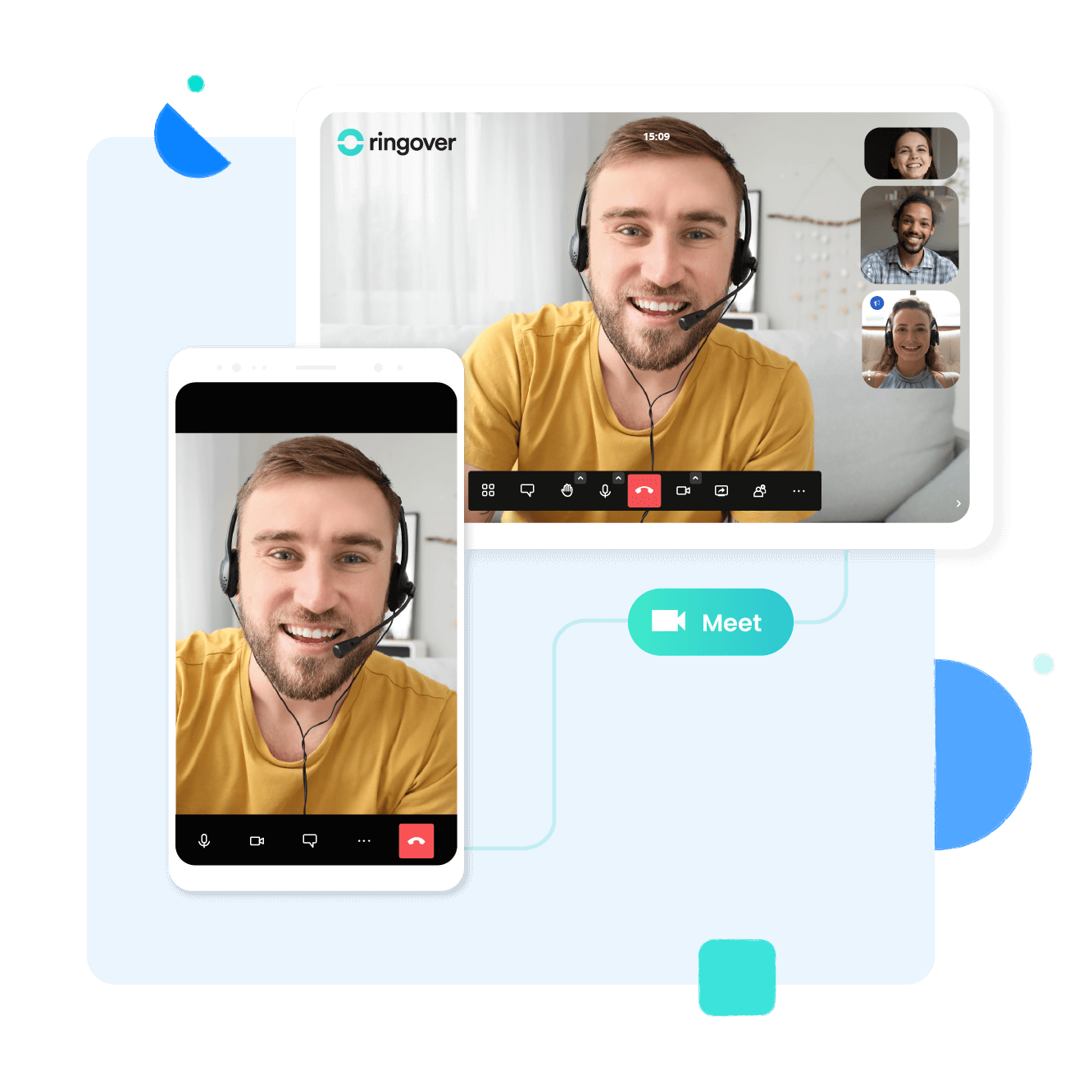 Join a video conference via your Ringover interface
Put an end to getting lost in the endless tabs and windows open on your computer. Meet by Ringover is integrated into the Ringover solution and allows you to join a video conference directly from your interface. Manage all of your communications from one app!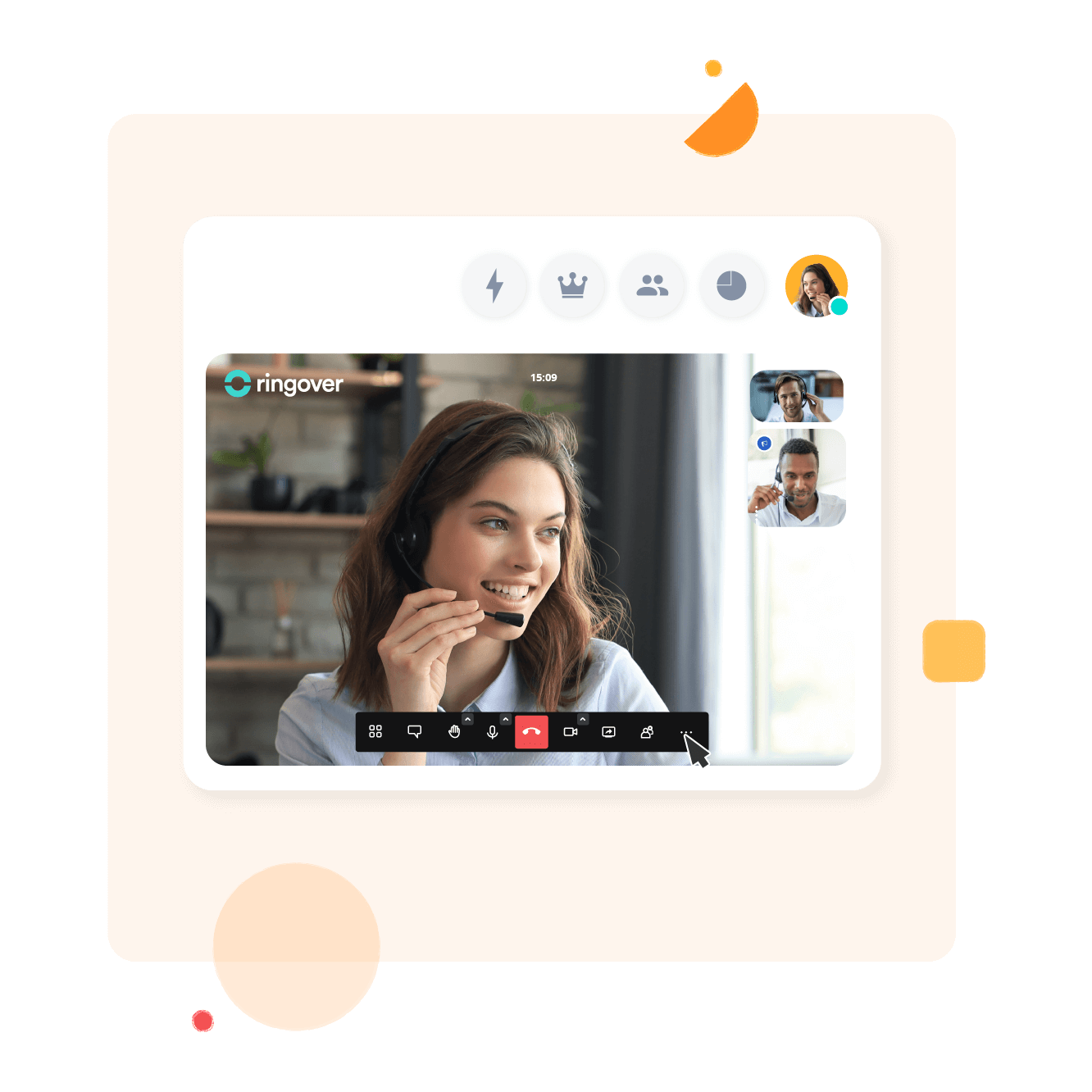 Manage your meetings with admin rights
You'll have total control over the video meeting you're organizing: In just a few clicks, you can create a password for access to the video call, manage other participants' peripheral devices (microphones and cameras), grant moderator rights, or even remove participants.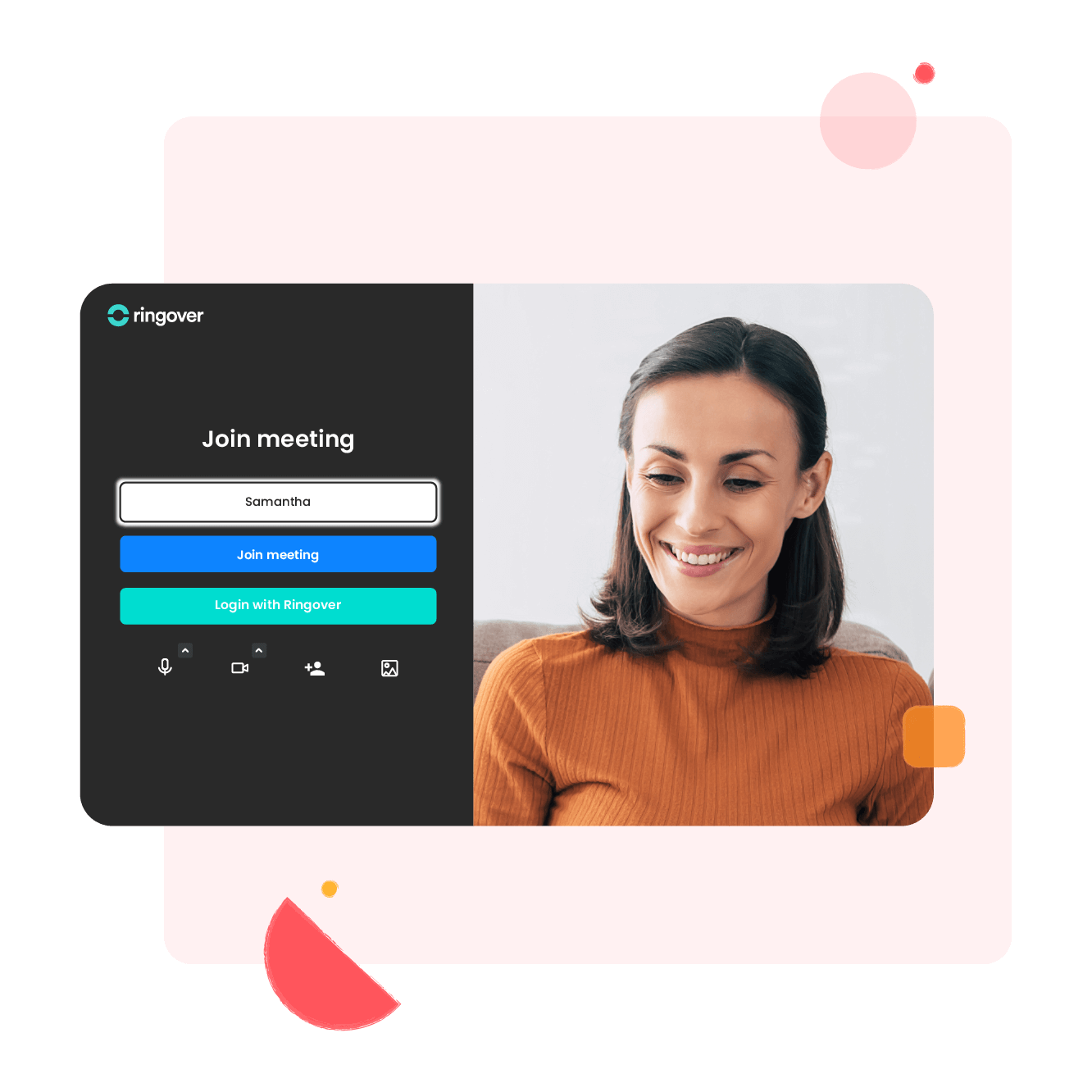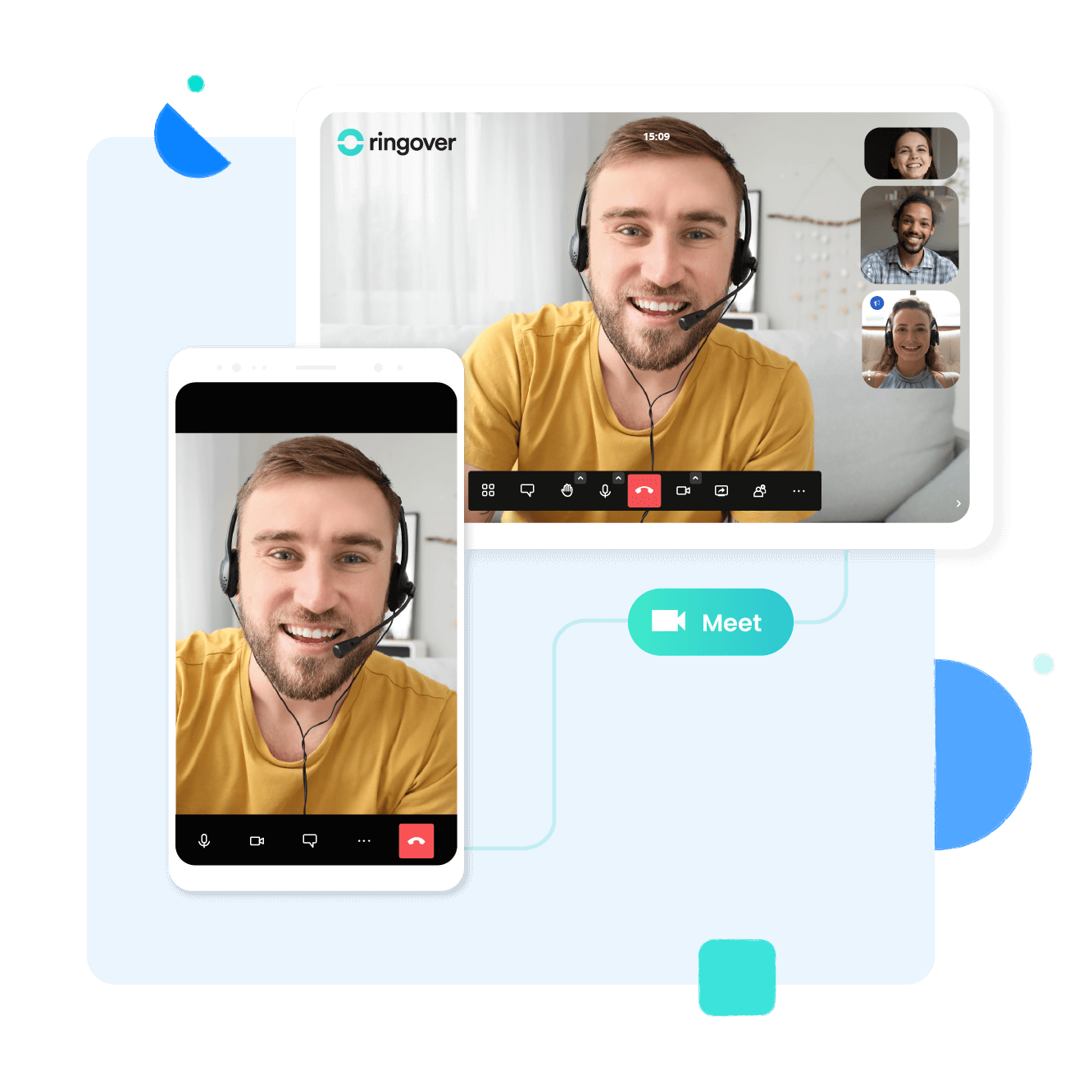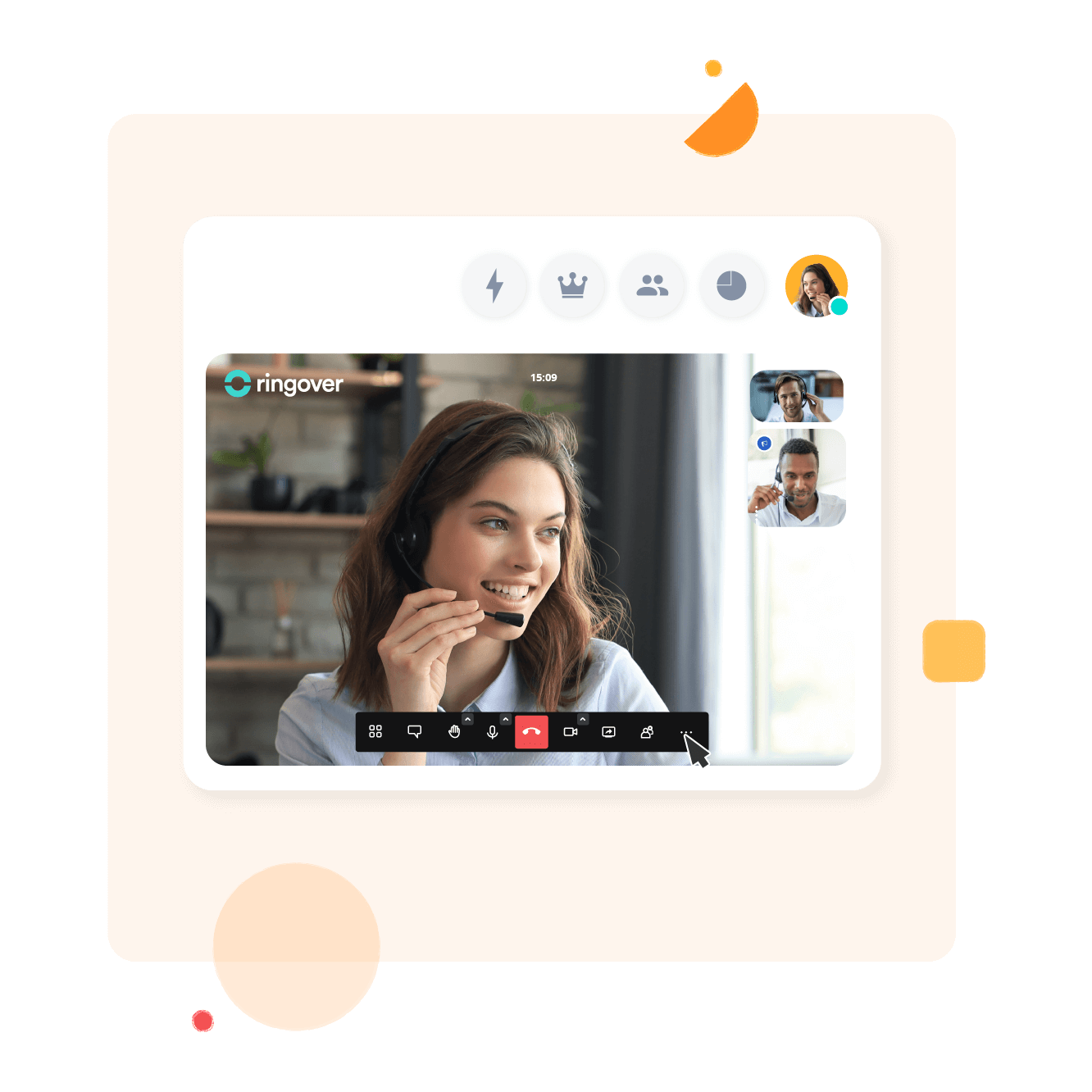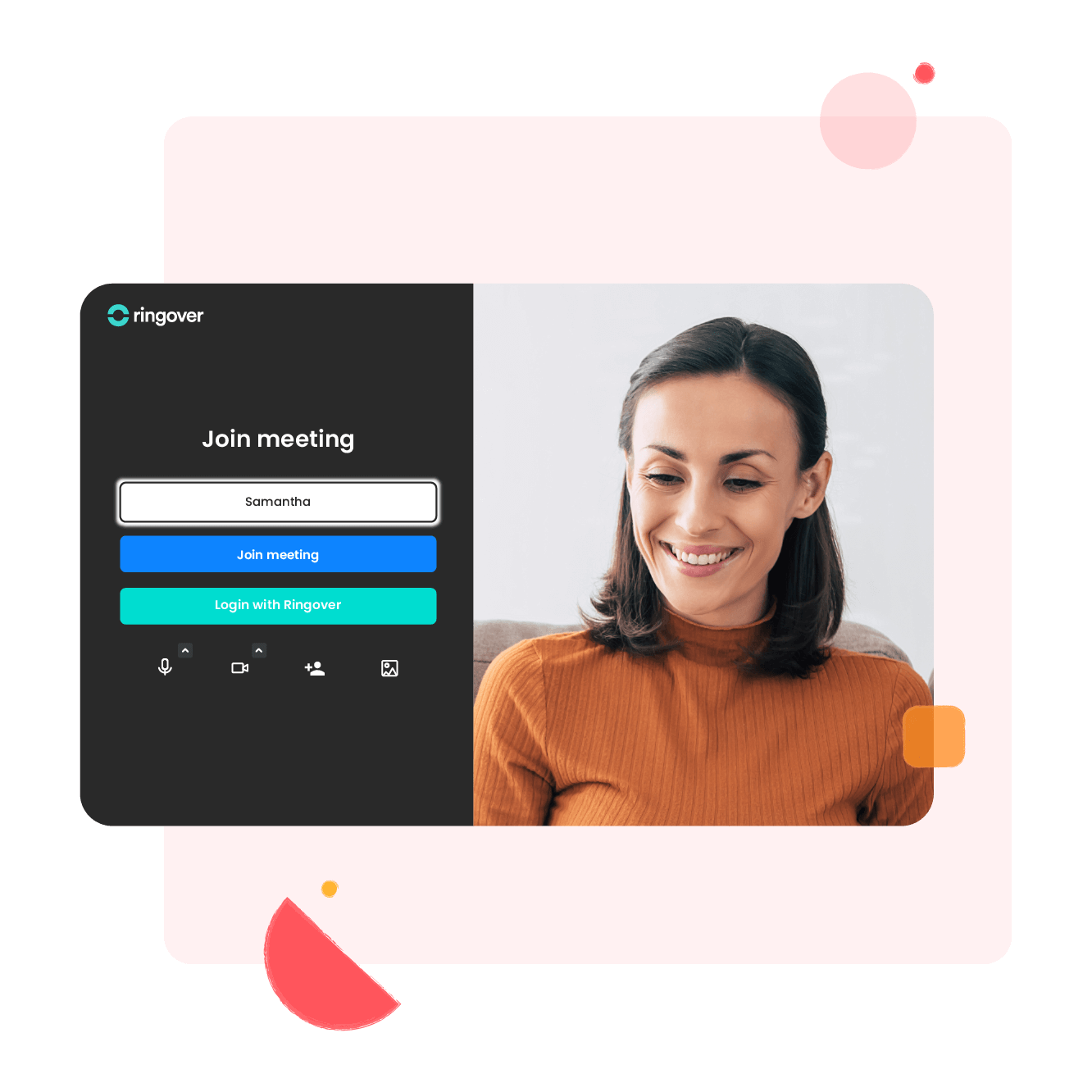 Improve your team's pitches
Make sure that they have their pitching arguments down
You'll be able to simply access a video call and discreetly monitor the interactions between your teams and your customers or prospects. Make sure that your team members are at ease and convincing, both in their pitch and through their body language. If anyone has any issues or difficulties, you can simply send them a private message to help.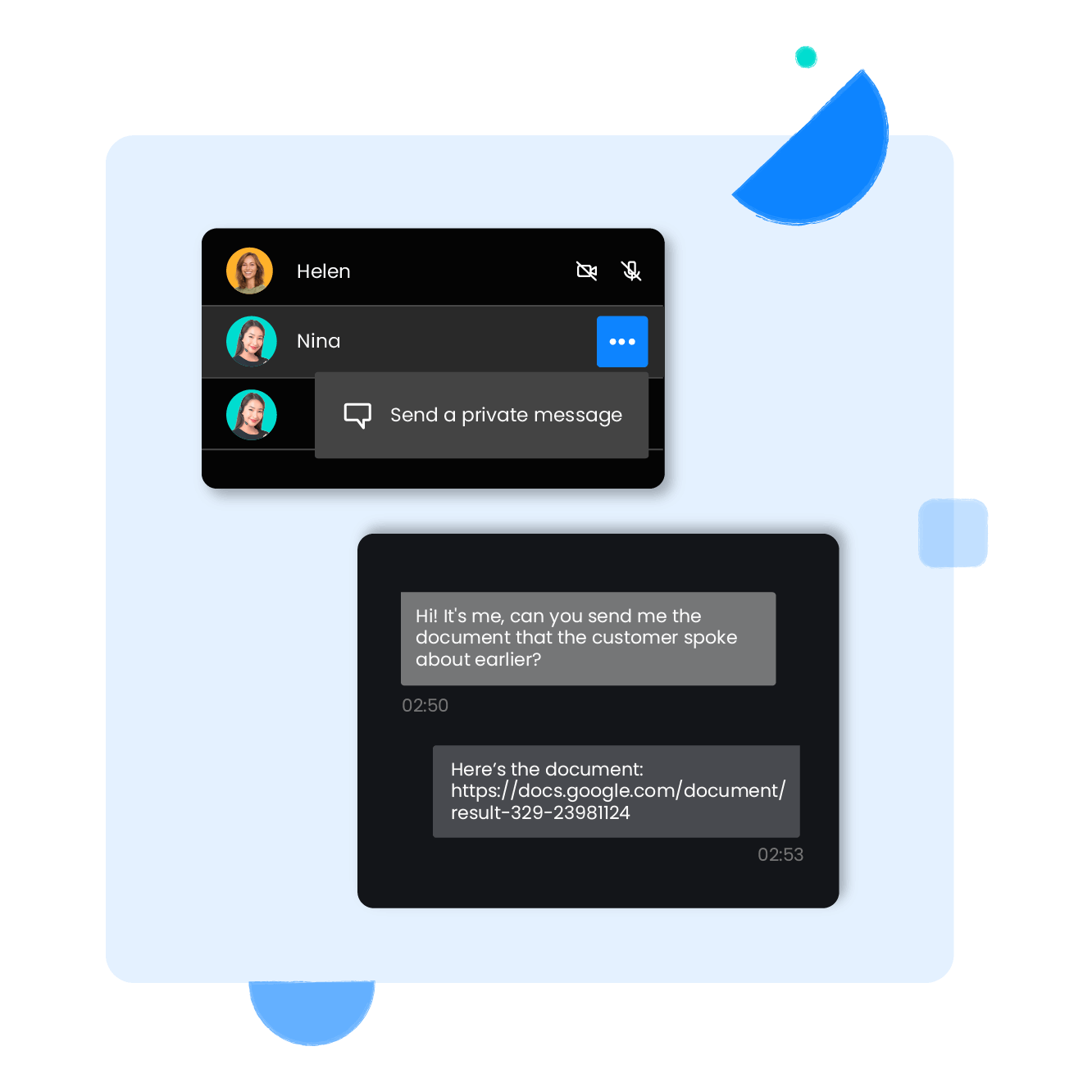 Train up new recruits
Use two-way listening to train new team members. You can monitor agents' first steps by supporting them in their discussions and then giving them feedback based on concrete situations. You can also have them shadow your top-performing agents during video calls, so that they learn from the best.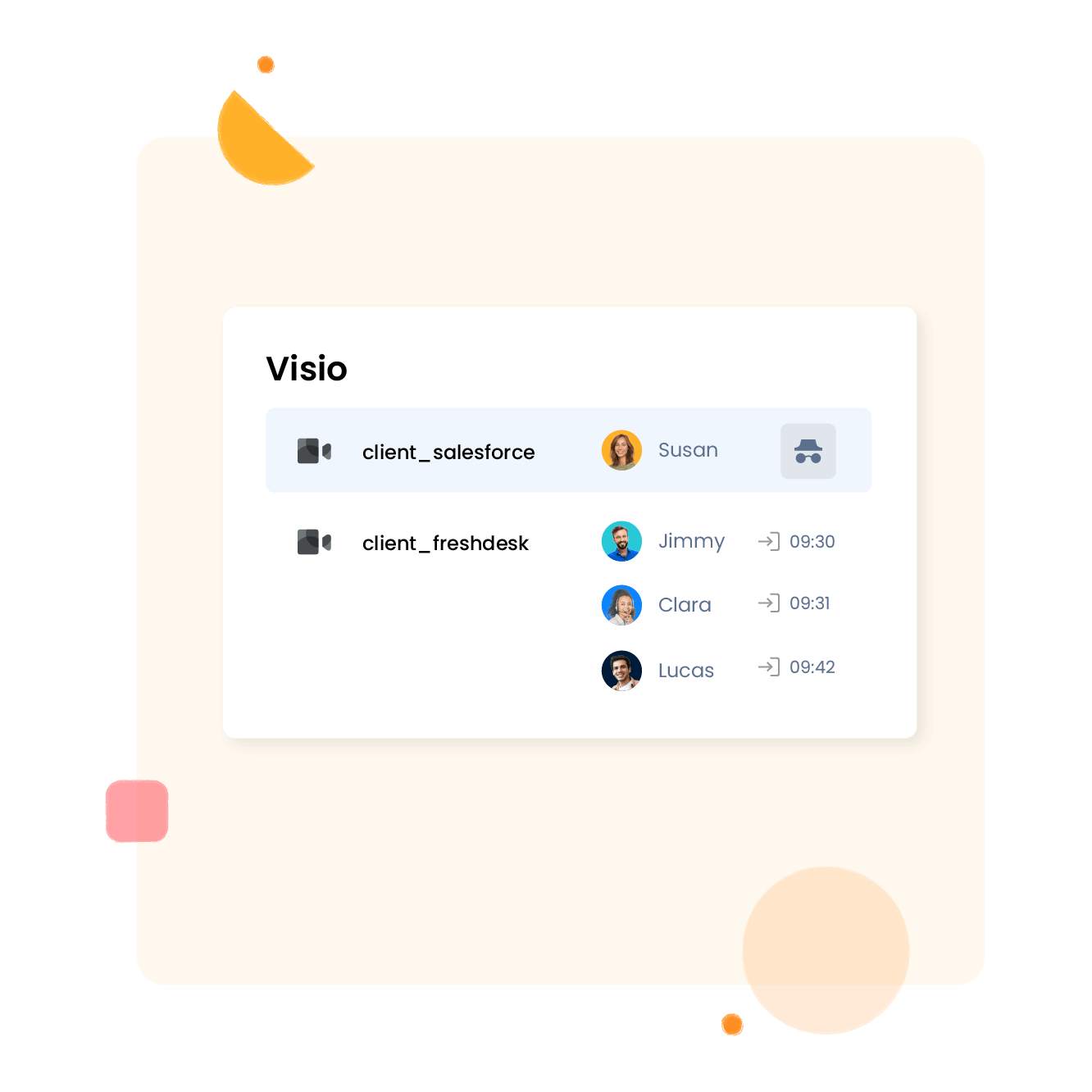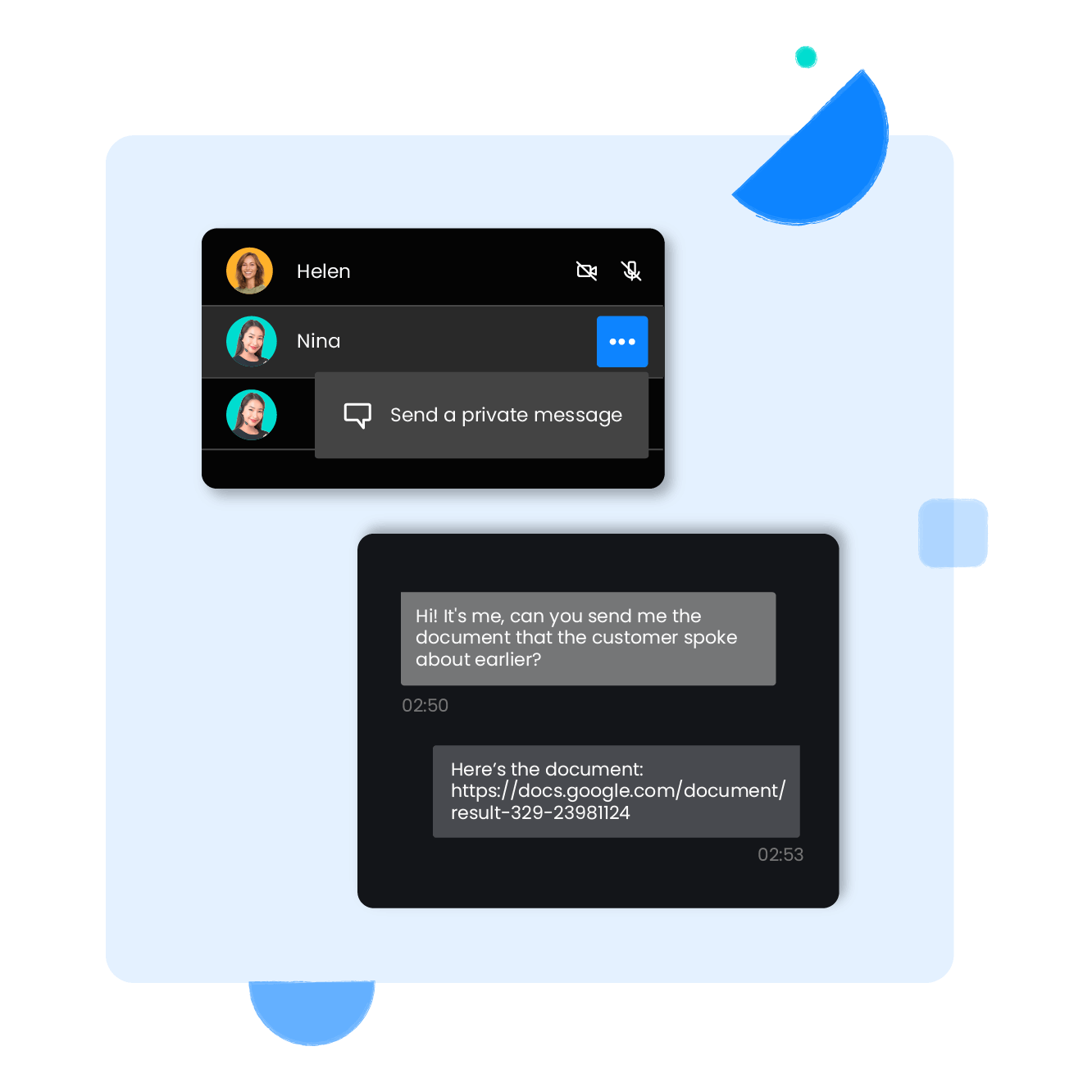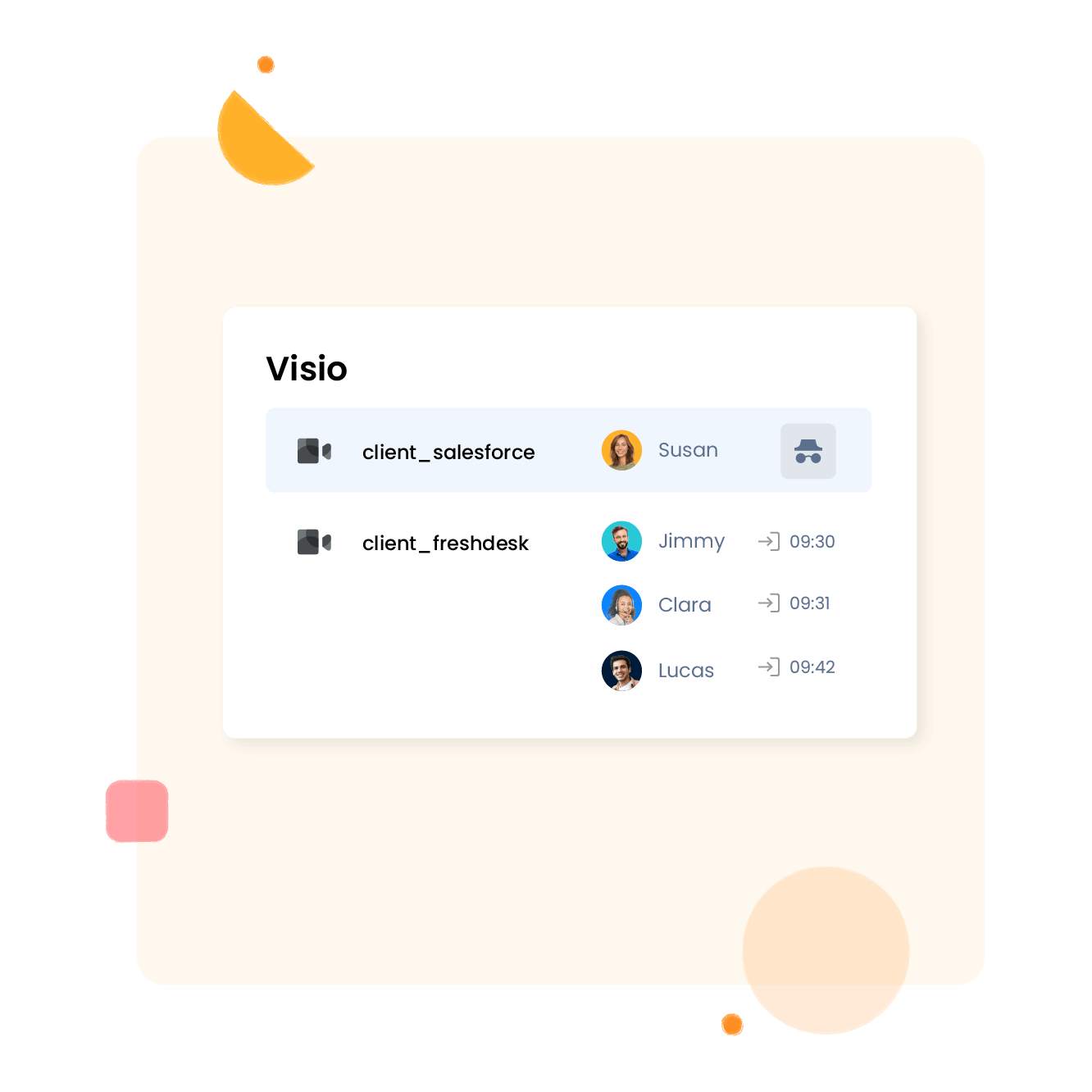 No-strings-attached video calling solution
No need to download software
Here at Ringover, we believe that teamwork should be simple and easy. Meet by Ringover doesn't require any downloading to organize meetings from your PC or Mac, it only requires Chrome. There's even an app available for your iOS or Android smartphone. Simply send the link for the meeting to participant in just one click to instantly connect and share with ease.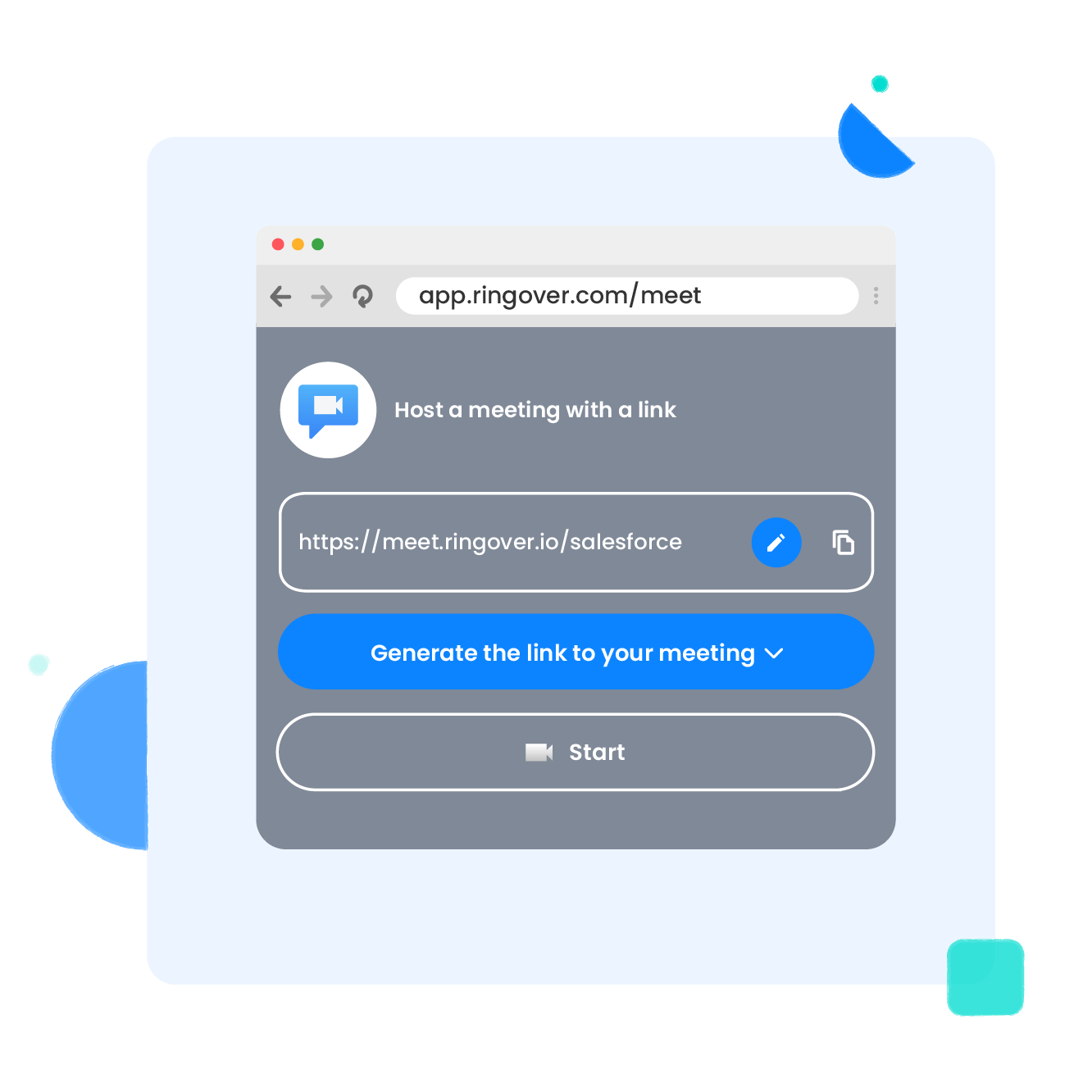 No personal data entry required
Now more than ever, users want to ensure that their online conversations are private and secure. The Meet by Ringover service is hosted in France, and is 100% compliant with GDPR. You can use it without even having to enter your name or email address.