Inbound Call Center Software

Enhance customer service with Ringover

As an inbound call center software, our easy-to-use call center platform has advanced features designed to enhance your customer service levels.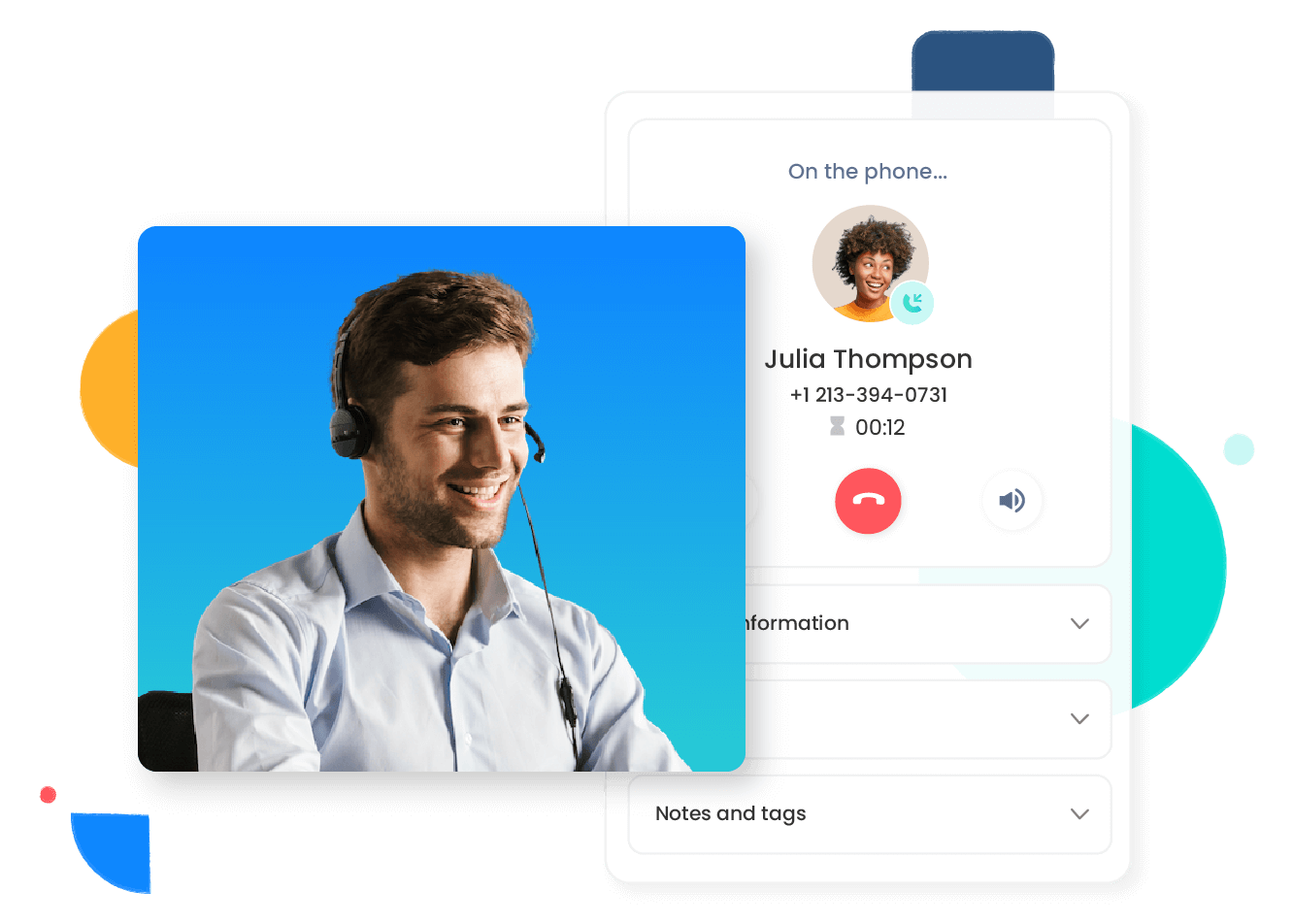 Give your customers a 5-star experience, every time.
Answer every call, no matter where you are
Efficiently operate your customer support with a platform that can be used anywhere, whether your agents are in the office or at home. With smart call routing options, you'll make sure your customers talk to someone every time.
All you need is an internet connection
Call routing options: Simultaneous, cascade & customize
Missed call notifications
Try it for free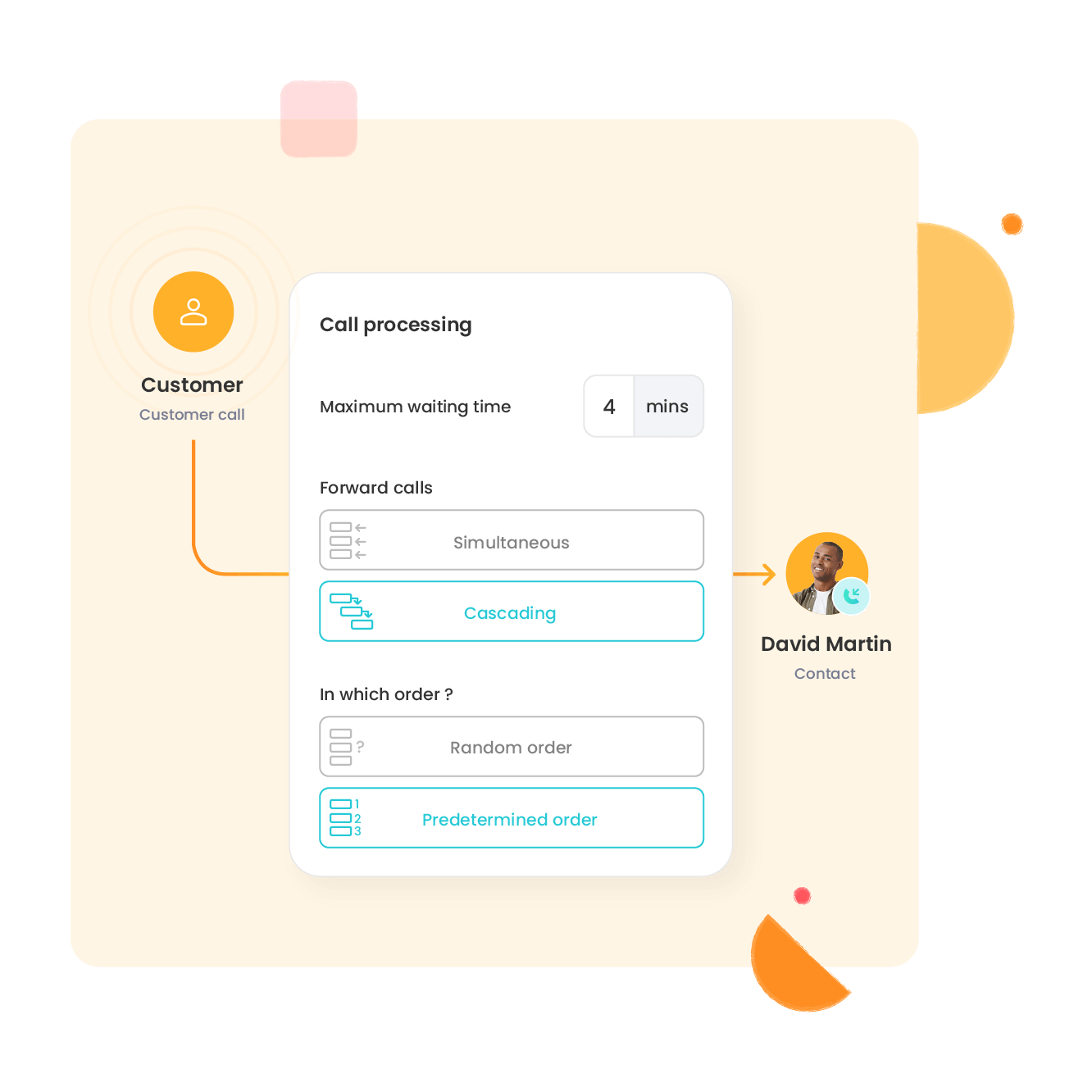 Handle more calls in less time
No more long customer hold times. With Ringover's simple-to-use smart routing, you can handle more daily requests and redirect callers to the right people at the right time.
Advanced switchboard (IVR)
Smart call routing
Simplified call transfer
Call notes and tags
Try it for free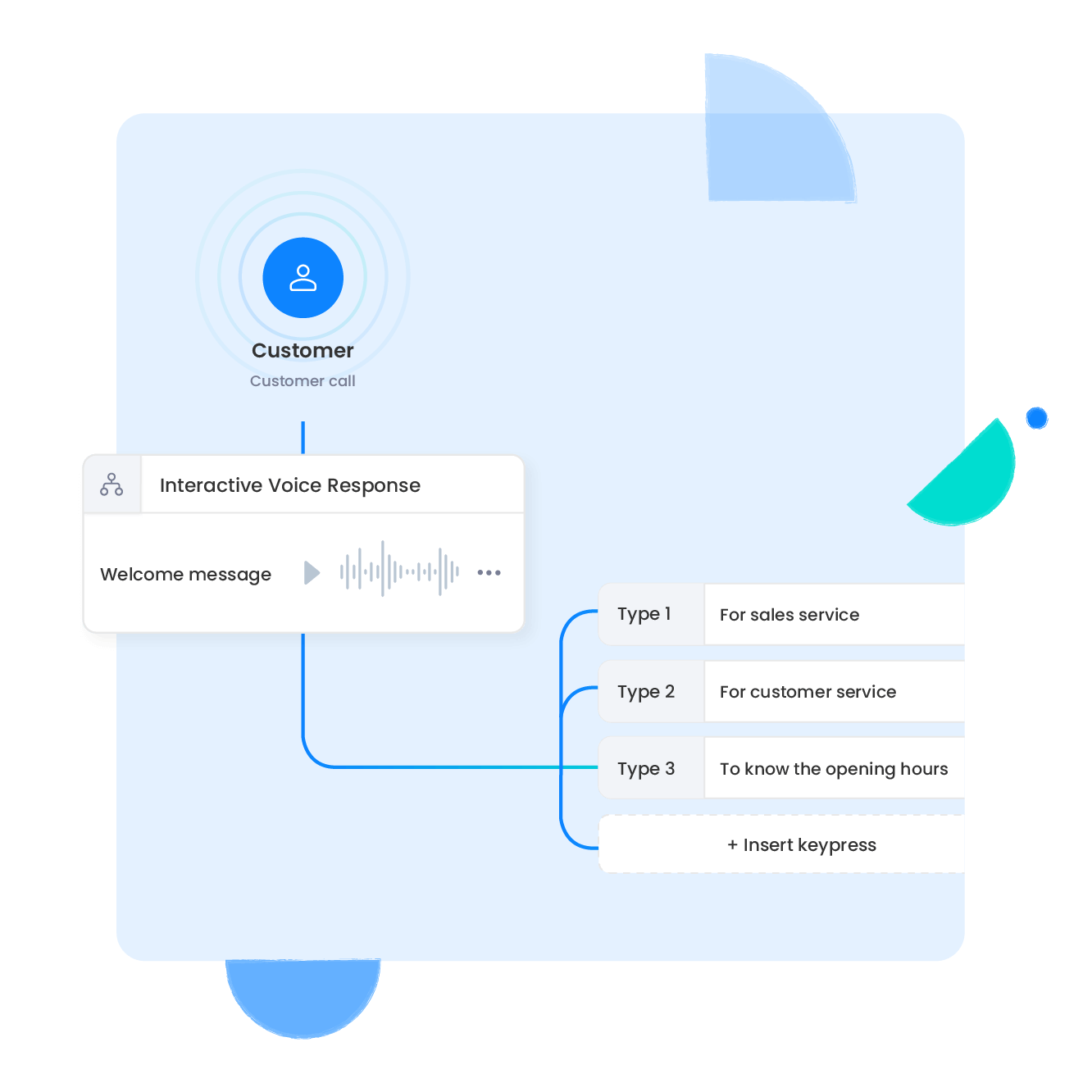 Stay one step ahead
Integrate with your CRM and have all the crucial information you need in-app as you respond to a customer's requests. After your call, all the data and your notes are synced in your CRM or helpdesk tool.
Integrate with your CRM or helpdesk tools
Screen pop
Conversation history
Try it for free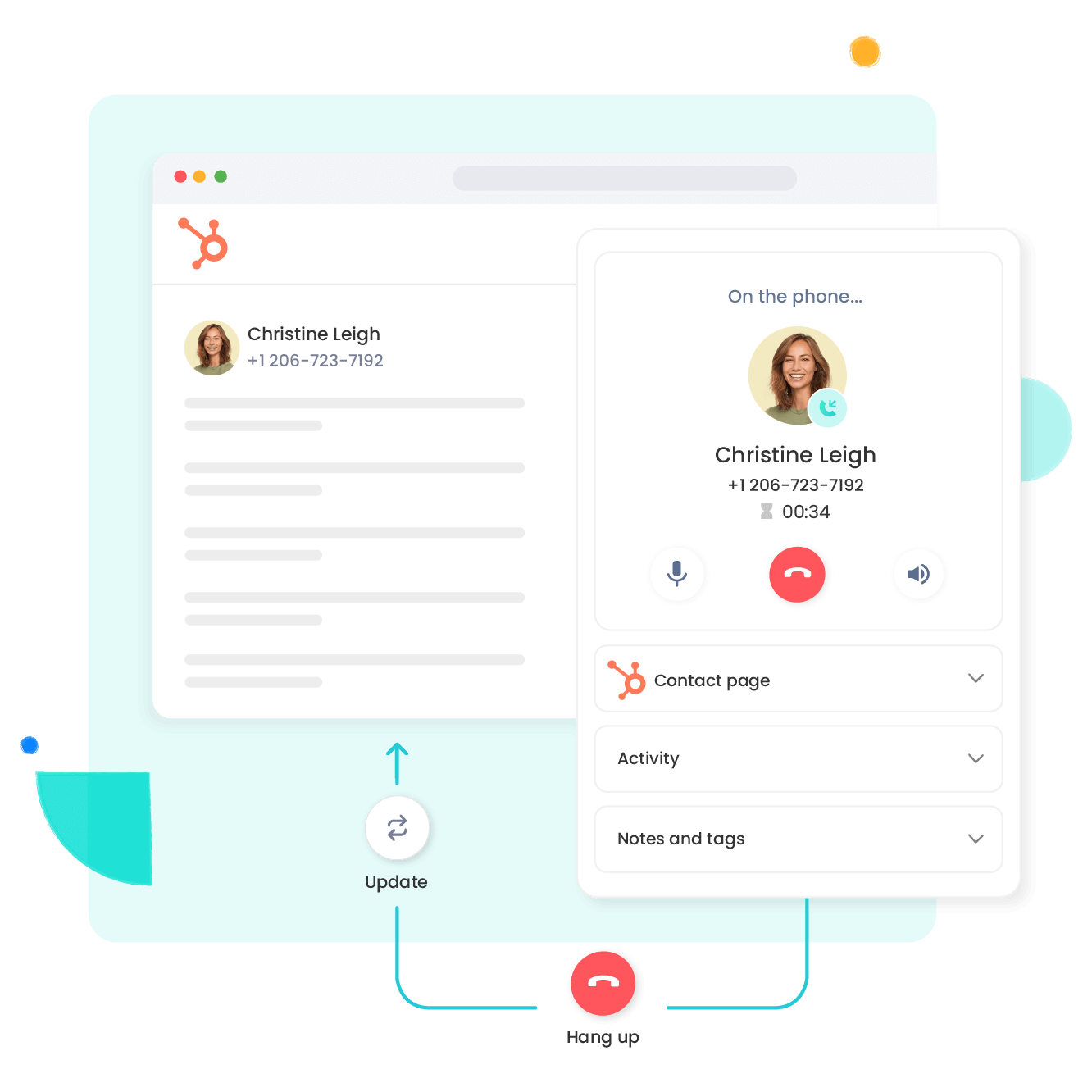 For your customer service
International numbers
In more than 65 countries
Free phone numbers
Truly unlimited
Time-based routing
Calls distributed in line with opening/working hours
IVR
For your selection, press 1, press 2…
Smart routing
Call distribution based on your data
Call queues
Give priority, and line jumps to your VIP customers
History-based routing
Direct the customer to their usual point of contact
CRM integration
Connections with the leading tools on the market
For managers
Gain insights to inform your decision making
Check your teams' availability in real-time and quickly identify any spikes or decrease in activity to schedule accordingly. Use the advanced statistics to optimize your service quality and operations.
Real-time statistics
Call queue list
Advanced KPI: Heatmap, view by agent, etc.
Try it for free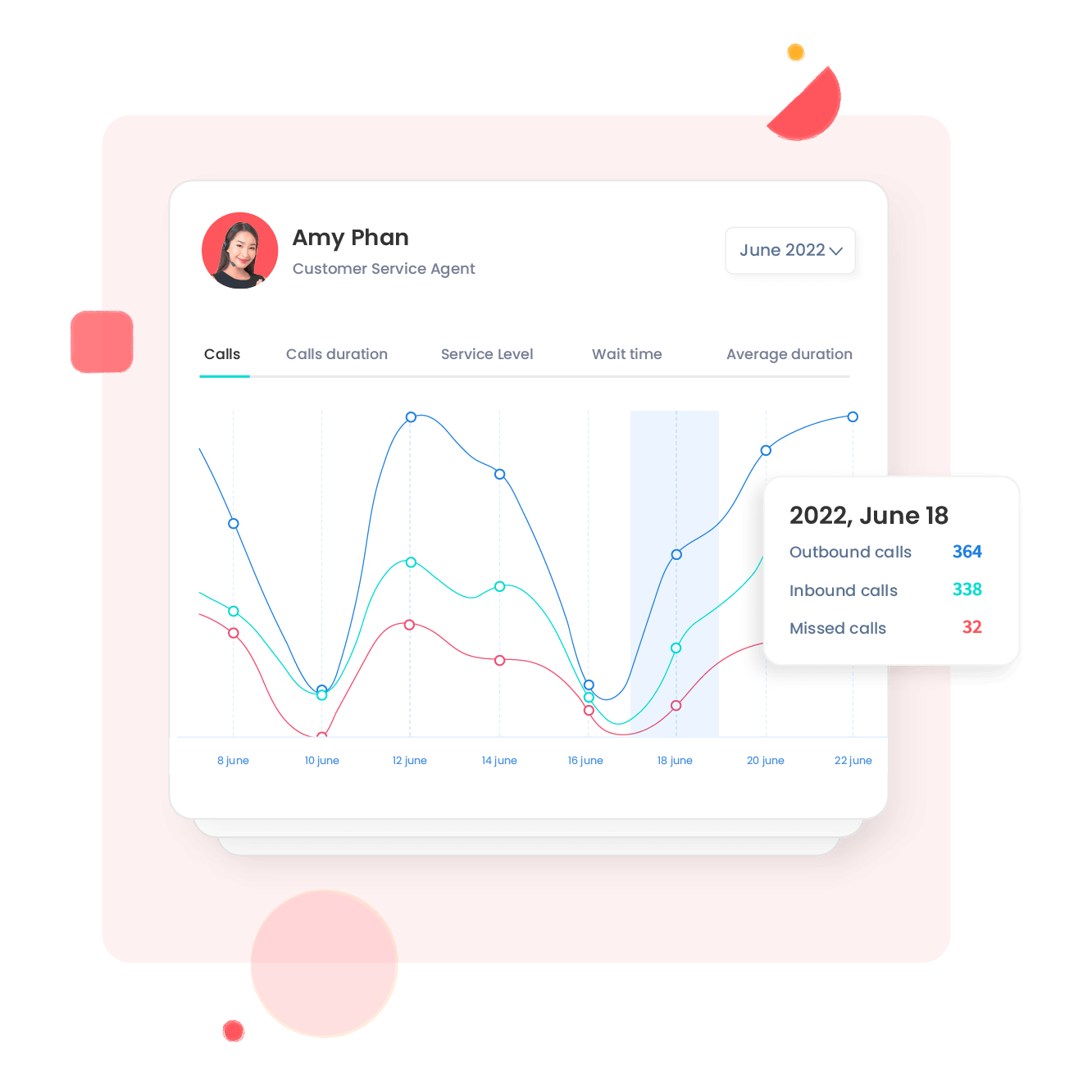 Coaching your teams remotely
Train your teams to perfect their pitches and have recruits performing like seasoned team members in no time.
Two-way listening
Discreet intervention
Call recording
Try it for free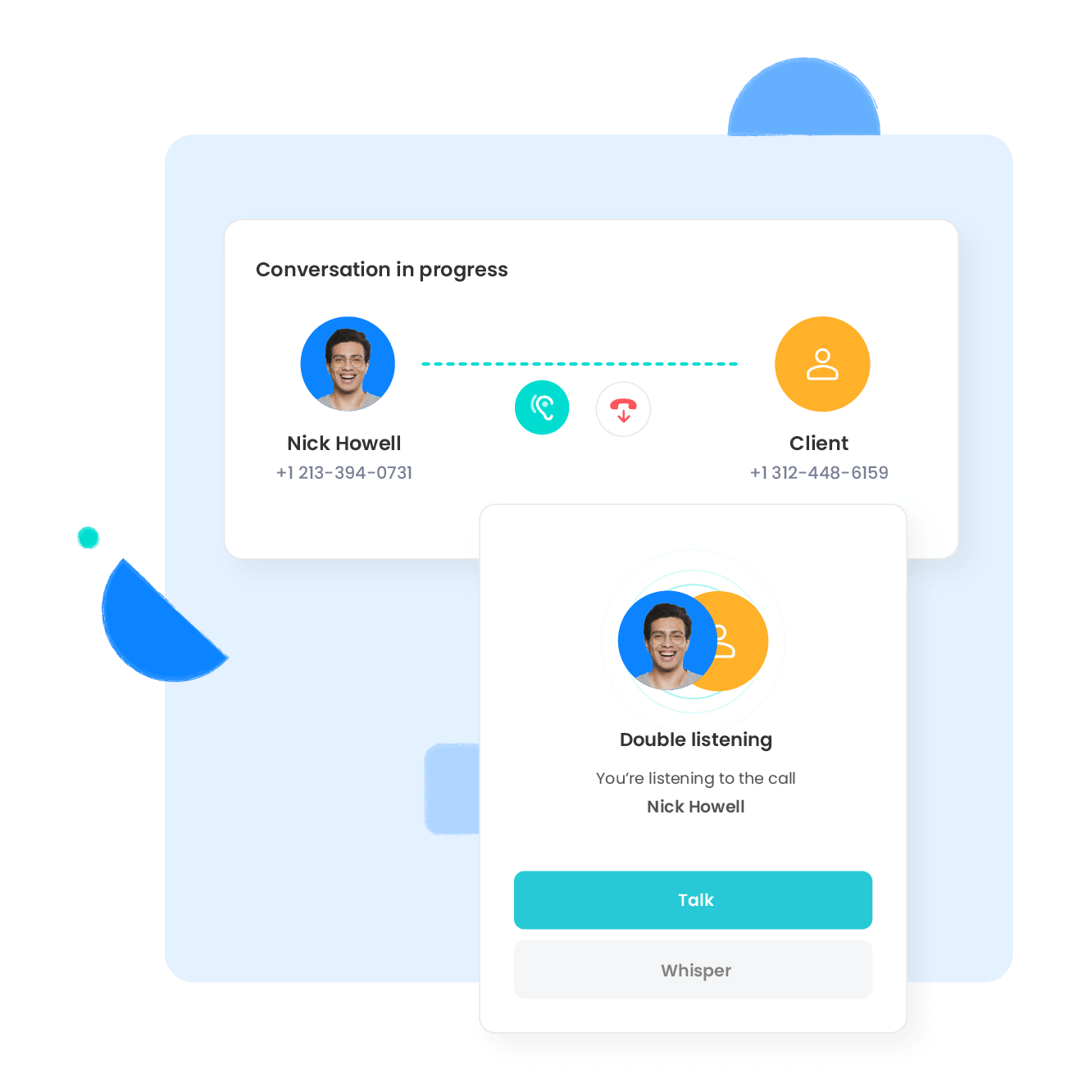 Advanced supervising and coaching capabilities
Two-way listening
Listen in to your agents' calls in real-time
Whisper
Subtly support an agent during a call
Call recording
Keep a trace of each conversation
Real-time monitoring
See which agents are online and available
Advanced statistics
Monitor performances across the board
Call notes & tags
Quickly pull up essential information
Collaborative SMS messages
Often more practical and less intrusive for the customer
Make calls from your CRM
Why not speed up your day by making calls in one click directly from your CRM or helpdesk tool? When you connect your CRM you will also have access to screen pop during incoming calls, automatic call logging and much more...
Discover more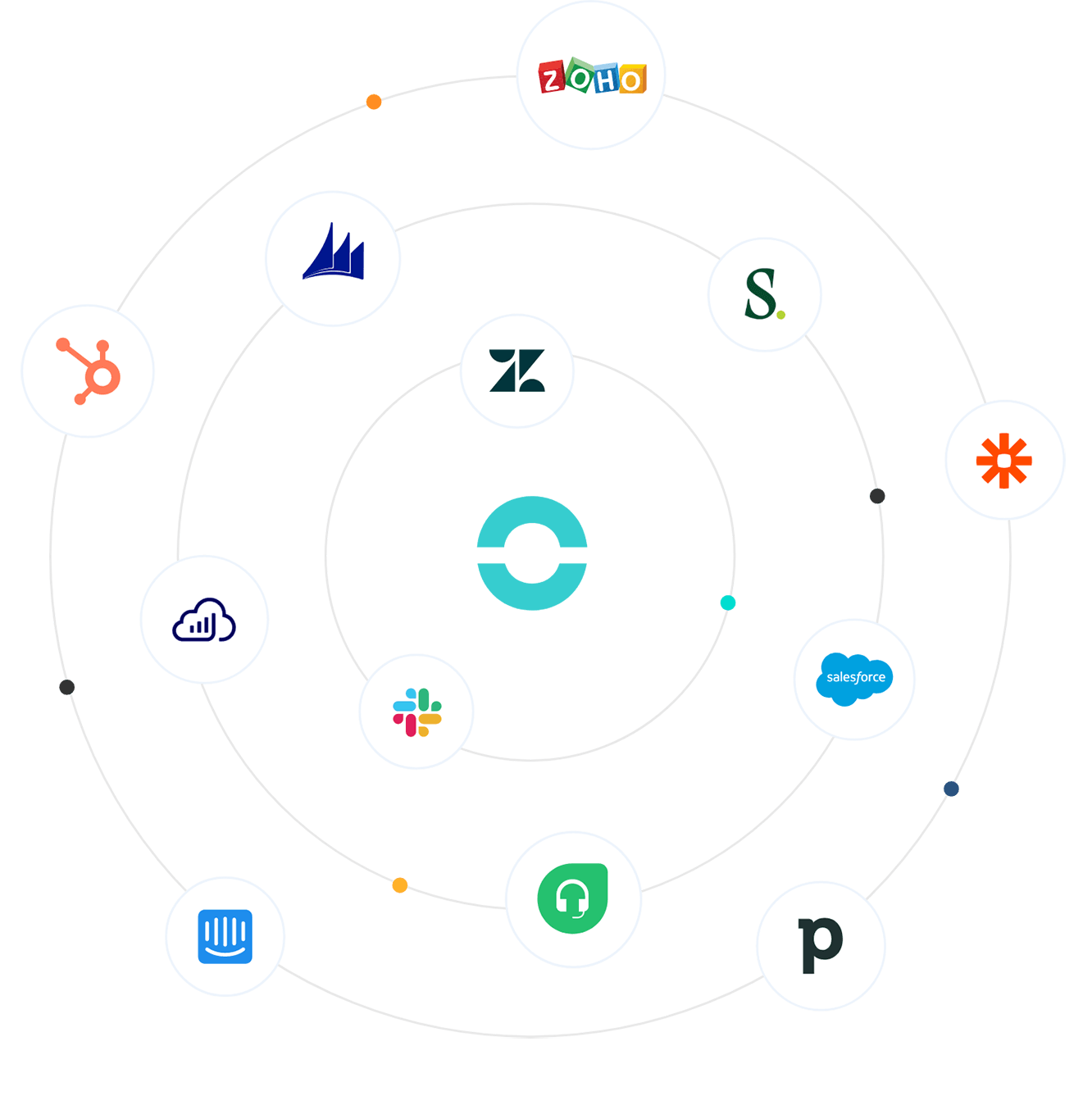 Francois Bureau
Director of Customer Success
"Each call generates a ticket in Zendesk, which allows us to collect data, and understand their reason for the call and the channel used to contact us. This way, we're able to easily quantify our calls over any given period."
Read the testimonial
Elise Landais
Customer Services Manager
"The call routing feature, which directs calls based on time ranges, is handy. It means I can set up an "on-call" point of contact for phone calls and direct calls to a mobile number to ensure service continuity."
Read the testimonial
"Ringover's ability to assign local numbers to local offices has allowed us to create a more global feel."
Read the testimonial
Sign up and start making calls within minutes
No need to change numbers
No additional equipment required
Instant line activation
One-click CRM integration
Support provided by a Ringover advisor
Conveniently from mobile app or website
Inbound Call Center FAQs
What softwares are used in call centers?
What is the inbound process in a call center?
What are CRM tools in a call center?
How do you manage inbound call centers?
What softwares are used in call centers?
Call centers use software solutions that help them set up and support every aspect of their customer support functions and handle inbound calls, outbound calls, or both.
A good call/contact center software should have features such as IVR, call routing, CRM integration, omnichannel support, VoIP calling, call recording, analysis, monitoring tools, intuitive dashboards, and cloud-based deployment.
Listed below are 15 of the most popular outbound and inbound call center software solutions for businesses:
Ringover
Nextiva
CallHippo
CloudTalk
Dialpad
Vonage
8x8
HubSpot
RingCentral
Zendesk
Five9
Freshdesk
LiveAgent
Twilio Flex
GoTo
Improve your customer support function with the inbound call center software from Ringover. Your agents can access this easy-to-use and customer-centric call center platform from anywhere. Moreover, it easily integrates with your CRM and has all the features you need to offer your customers a top-notch experience.
What is the inbound process in a call center?
In a call center, the inbound process refers to a set of customer support activities where agents respond to incoming calls/requests from existing or potential customers and resolve them. It involves the following:
Companies have phone numbers/channels that their customers can use to contact agents.
Agents work either from in-house facilities or remote locations using call center software.
Incoming calls are distributed among agents using inbound call center software and tools.
The software screens and analyzes customer requests and transfers the call/request to the right agent.
The agent talks to the customer and tries to resolve the issue.
If agents cannot resolve the issue in the first interaction, they raise a ticket and follow up with customers via phone, email, or other channels.
Once the issue is solved, agents close the ticket, which marks the end of the inbound process.
.
What are CRM tools in a call center?
In the context of call centers, a CRM tool is a suite of technology solutions that allow agents to access all relevant information while responding to customer requests through phone or other communication channels.
A CRM tool integrates a large amount of information in one place. It gives agents up-to-date data on caller accounts, history, and all other relevant details. Using the information, agents can personalize the customer experience and gain insights into the customer journey.
It also helps agents save the time they otherwise spend on collecting information. Further, CRM tools allow collaboration and data sharing among agents and act as a centralized database, thus improving their overall productivity.
HubSpot, Zoho, Pipedrive, Freshsales, and Salesforce are examples of call center CRMs. They all integrate with VoIP phone systems and outbound and inbound call center software to create an exceptional customer experience.
How do you manage inbound call centers?
You can manage inbound call centers with the right technology, software, and practices. It includes the following:
Step 1: Choose the right inbound call center software based on the size and scale of your operations.
Step 2: While choosing the software, look for features like call routing, intuitive dashboards, call notes, tags, call transfer, recording, and IVR.
Step 3: Make sure that you have adequate agents to handle inbound calls/requests.
Step 4: Equip your agents with the tools and data they need by integrating the software with your CRM.
Step 5: Choose and track the right metrics, such as average handle time, abandon rates, first-call resolution rates, etc., to measure your inbound call center performance.