It's time to power up with Ringover!
The complete solution for your organization
Annual billing
Monthly billing
Smart
All-in-one calls,
video & chat
$19 $ User / Month
//= $t['block1']['btnCTA'] ?>
Try it for free
Build the package you want!
One-on-One coaching
Support for specific developments
Over 60 software integrations
CADENCE BY RINGOVER
Get more results
from your sales prospecting!
//= $t['block-cadence']['price_text_1'] ?>
$ 59  $
/User/month
Try it for free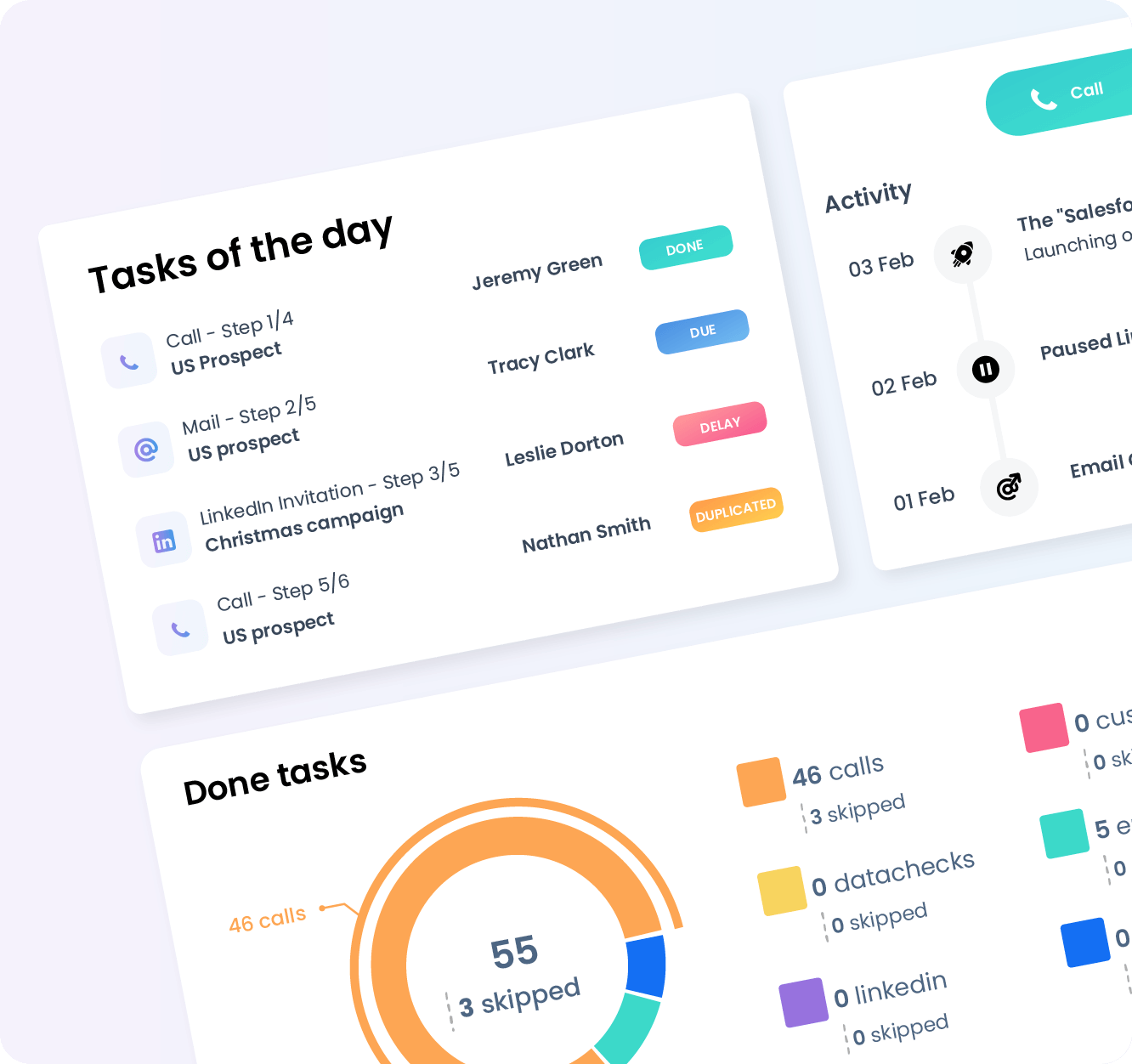 Multichannel prospecting tool
Automatic list of daily tasks
Template library
CRM syncing
Integration into your communication system
Advanced statistics
Compare features
The Ringover solution has many features. You can compare packages based on what is important to you and what's right for your organization.
Smart

Power

Enterprise

Power

Smart

Enterprise

Enterprise

Smart

Power
Calling & SMS

1 landline number per user + 1 main company number in

14 countries

1 landline number per user + 1 main company number in

65 countries

Unlimited calls to

110

 destinationsi

Please note that the unlimited offer is valid only from 1 number located within the European Economic Area, EU + UK + Denmark, Norway & Sweden (excl. Switzerland).

Out-of-plan destinations

Interactive Voice Responsei

Use caller keypad entry options to route calls from your telephone reception ensuring callers reach the departments or employees that they're looking for, or to ensure they get a pre-recorded message to give them information (opening hours, FAQs, etc.).

Customisable call hold / Ringover Studioi

Record your hold music and hold messages for your phone reception using the Ringover studio.

Call forwarding
Call hold & transfer
Forwarding to an

external number

i

An external number is a number that has not been provided by Ringover.

Call notification
Choose your outgoing numberi

If you have 2 or more Ringover numbers, you can select which number you would like to use.

SIP phonei

It is possible to connect a compatible SIP phone per license (paid option in the Smart offer). Post not included. Contact us for more information.

Block unwanted numbers
Click-to-call Web Extension

Add additional numbers

i

Add a line (unlimited landline or mobile numbers with a Power license).

SMS messaging

i

Send and receive SMS messages on a Ringover mobile number (for European numbers provided by Ringover, sending SMS messages is only available to numbers within the relevant country).

Voicemail drop

Productivity

Mobile, desktop, web app
In-call device switchingi

Easily switch between devices during a call: seamlessly transfer conversations from your computer to your smartphone.

Random call cascadesi

Randomly distribute your calls to ensure that users receive equal volumes of calls by using the random call cascade feature.

Pre-set call cascadesi

Use call distribution sequences with pre-defined orders to prioritize certain users.

Ring groupsi

Direct incoming calls to user groups based on their skill sets. Simply your call routing by grouping users by language, by technical knowledge, etc.

Priority call queuesi

Set up line-cuts for your VIP callers and create a hierarchy for calls in queues based on their importance.

Customisable call queuesi

Limit your call queues by configuring the hold duration and number of callers desired, and inform your callers of their queue position in real-time.

History-based call routing - Easy Routingi

With history-based call routing you can allow callers to speak to the same member of your customer support team each time they call. Choose from several history settings, sorting by agents who have: been connected to the caller the most; spent the most time on calls with the caller; received the least amount of calls; spent the least time in communication.

Smart routingi

Use Ringover webhooks to freely route calls, based on your data.

After calli

Use a dedicated time frame after ending a call to complete the necessary call qualification actions.

Surveyi

Set up a survey to play at the end of calls so that you can analyze your clients' satisfaction levels and determine if there are areas where change is needed.

Call tagsi

Easily find your calls using custom tags.

Auto Dialer (Power Dialer)i

Import all numbers from a page in one go, and begin uninterrupted calling.

Call campaigni

Assign contact lists to multiple collaborators and create call campaigns to start making uninterrupted calls.

SMS campaigniOnly in the following countries: France, Singapore, Spain, Switzerland (

€

0,04/SMS), Australia, United-Kingdom (

€

0,03/SMS), Belgium (

€

0,07/SMS)

Collaboration

Shared contacts
Shared call log
Video calling
Screen sharing
Internal Group messagingi

Share with your colleagues via the Ringover internal messaging system.

Snooze buttoni

Activate the Snooze feature to prevent disturbances and indicate the reason you're making yourself unavailable.

Conference callsi

Easily organize a conference call of at least 3 people simultaneously.

Group voicemail

App integrations

API
Native Integrations *i

1-minute integration with top CRM and Helpdesk apps: Salesforce, Zendesk, Hubspot, Zoho, Pipedrive, Freshdesk, Microsoft Dynamics, Sellsy, Intercom, Giorgias, ActiveCampaign, No-crm, Front, Zapier.

Webhooksi

Enable your professional tools to interact with your phone system in real time.

CTI screen popi

Instantly access essential information needed to handle your current call, without having to search for it.

Click to calli

Call from your CRM, click on the number to call it instantly, removing the need to manually dial numbers.

Shared contactsi

Your team can share a directory of up to 500 contacts for the Smart Plan, 25,000 for the Power Plan.

Contact synchronization
Automatic call logs
Call and SMS logsi

Find the history records of your calls, voicemails, SMS and call recordings in your trade software's contact files.

+60 software integrations

Statistics & monitoring

Personal daily statistics via Ringover
Statistics
Call recordingi

Decide whether to record all of your calls or only certain calls. 6 months - GDPR Compliance.

Advanced statistics
Real time dashboard
Call bargingi

You can speak with both parties on the call.

Double listeningi

Listen in discretely without anyone being made aware.

Coaching - Call whisperi

Whisper to your colleagues to advise them during conversations.

Customer support

Number portingi

An internal team facilitates the porting of international numbers. Once the numbers are registered, you can manage them from the Dashboard.

Onboarding portal
Help center access
Email and Phone Support
Service level agreement (SLA)
CSM
VIP Hotline

More features

Fax sending and receptioni

Benefit from a solution designed to send and receive simple and efficient faxes.

Add a click-to-call link to your e-mail signaturei

Give your callers the ability to contact you in just one click.

Smart dialingi

Begin entering a number or name using your keypad and automatically find corresponding contacts in your directory.

Call logs for Administratorsi

From the Admin Dashboard you can visualize all of the Ringover user call logs within your company.

Set account permissionsi

Create specific profiles with different rights on the Ringover platform.

Free and special numbers

Supervisor profilesi

Create specific profiles for team supervisors.
Add-ons
Find all the available options directly in your Ringover dashboard.
//= $helper('InjectSvg', $card['img'], wrapper: 'div', class: 'c-card__picture__img') ?>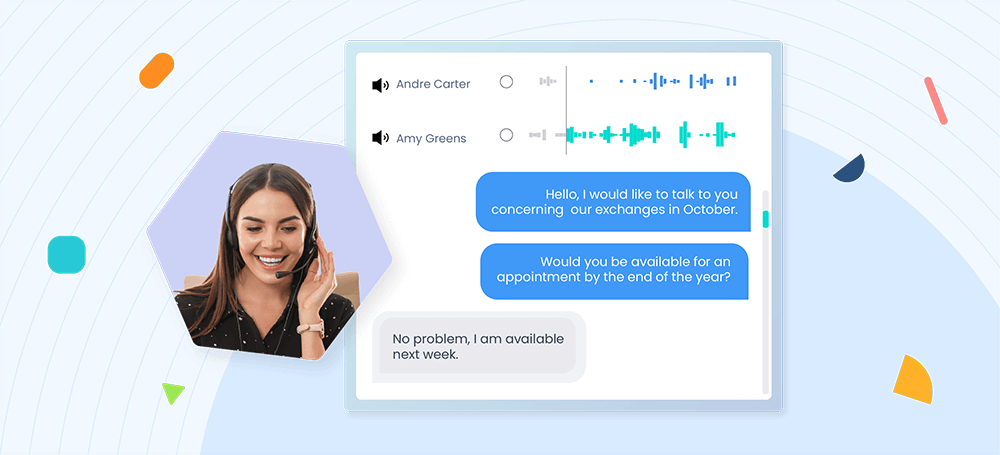 Artificial Intelligence
Find the transcript of all your calls and voice messages, directly in your Ringover interface.
//= $helper('InjectSvg', $card['img'], wrapper: 'div', class: 'c-card__picture__img') ?>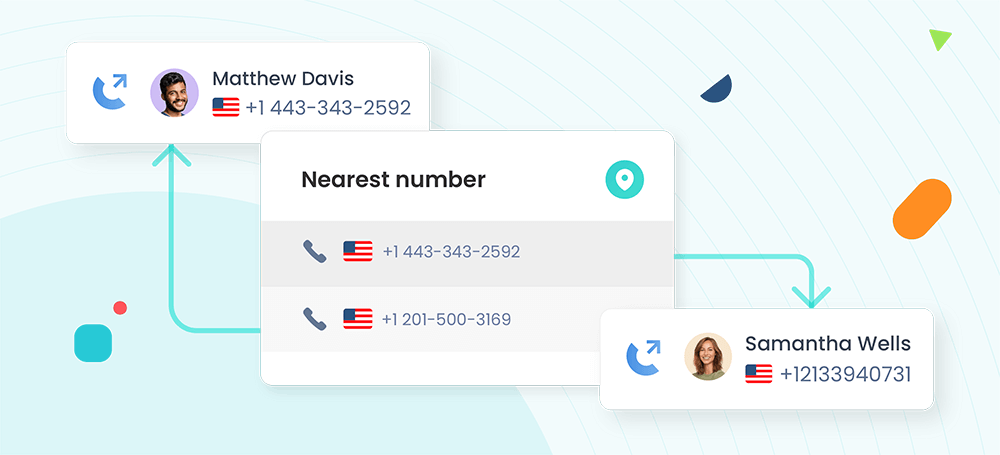 Productivity
Your outgoing number is automatically selected, from among those you have, to be the closest geographically to the recipient's.
FAQs
Which offer should I choose?
How does the free trial work?
Can I use Ringover's phone system in a small business?
How long will it take to set up my phone system with Ringover?
Is there unlimited calling?
Is Ringover GDPR compliant?
Can I keep my existing number?
My team uses a CRM, can I sync it with Ringover?
Who can I call with a VoIP number from Ringover?
Do I need to purchase new devices for my employees to use Ringover?
Which offer should I choose?
Select the plan that suits your needs!
SMART provides all of the classic business phone features and allows you to equip all of your employees with direct dial lines. It also includes a cloud switchboard system and main reception number. This is the ideal offer for any company of any size to set up a complete business phone system that's ultra-simple to implement and utilise on a day-to-day basis.
POWER offers more advanced professional phone features such as advanced call routing, detailed statistics, and tools for extensive calling, enabling live call supervision and coaching. This option is ideal for creating or reinforcing a high-performance call centre - whether for sales or customer support — without any technical expertise requirement.
How does the free trial work?
You can test our SMART plan free of charge for 7 days. During the trial, you will have direct phone numbers for your employees as well as the main reception number and the possibility of setting up a cloud phone system.
The free trial allows up to a maximum of 3 users and includes 120 minutes in outbound calls. You can exceed these limits at any time and switch your free trial to a paid subscription.
Can I use Ringover's phone system in a small business?
Yes, Ringover is an all-in-one-app that is very easy to use and manage. It is perfectly designed for small businesses to set up and use without unnecessary hassle or burden.
How long will it take to set up my phone system with Ringover?
With Ringover, it takes only a few minutes to properly configure your cloud phone system. Choosing your number and adding your employees is a 1-click process and with our user-friendly online studio, you can easily configure your voice messages and greetings in a few seconds. The phone setup is designed to be completed independently. No technical expertise or specialised support required.
Is there unlimited calling?
All inbound calls are free. Unlimited outbound calls are included in 75+ destinations such as the US, Europe and Asia. For specific outbound calling rates, see the price list here.
Is Ringover GDPR compliant?
Yes, we are fully compliant with GDPR and all data centres storing the data necessary for the provision of Ringover services are hosted and located in France, therefore no data is transferred out of the European Union or European economic area. For more information on GDPR please visit ‍ here ‍ .
Can I keep my existing number?
Yes, we can port over your landline, mobile numbers and most toll-free phone numbers. Porting fees are included in your contract.
My team uses a CRM, can I sync it with Ringover?
Of course, we've built native integration with 15 + popular CRMs eg…. You can even sync Ringover with your custom built CRM using our APIs and webhooks. Check out our developer resources ‍ here ‍.
Who can I call with a VoIP number from Ringover?
Any telephone number whether landline, mobile or toll free. It's just like using a sim card number…
Do I need to purchase new devices for my employees to use Ringover?
No, Ringover is 100% BYOD-friendly so it works on any smartphone, most desk phones, PC etc.
* Salesforce - Hubspot - Zoho - Zendesk - Pipedrive - Sellsy - Gorgias - Microsoft Dynamics - noCRM - Sugar CRM - Freshdesk - Front - Intercom - Copper - ActivCampaign - Zapier
Unlimited calls to more than 110 destinations *
* Unlimited calls to landline and mobile numbers in over 110 locations, excluding premium-rate numbers, for calls made from a number within the European Economic Area: European Union, United Kingdom, Denmark, Norway, Sweden, excluding Switzerland. For calls made from a telephone number located outside of the European Economic Area, unlimited calls are available to 90 locations (details here).
Calls made to Swiss mobile from a Swiss number will be charged at a rate of €0.09/min.
A call to a value-added service (VAS) number can only be made from a French phone number (landline or cell) and cannot exceed a total charge of €24 (inc. taxes). For services charged at a rate over 20 cents (EUR, inc. taxes) per minute, the call must not exceed 30 minutes. In the event of this limit not being adhered to, Ringover reserves the right to cut all communications in progress, in compliance with the regulations issued in the ethical guidelines by the AF2M (French Association for the Development of Multi-operator Multimedia Services and Uses), which must be respected by all those involved and acting within the VAS market.
Destination calling rates
Forwarding to an external number
 From USA/Canada & non EEA* Numbers 
 From EEA* Numbers 
* EEA: European Economic Area. The EEA zone includes the following countries: Austria, Belgium, Bulgaria, Croatia, Cyprus, Czechia, Denmark, Estonia, Finland, France, Germany, Greece, Hungary, Iceland, Ireland, Italy, Latvia, Liechtenstein, Lithuania, Luxembourg, Malta, Netherlands, Norway, Poland, Portugal, Romania, Slovakia, Slovenia, Spain, Sweden, United Kingdom
Available numbers
| Country | Number type | Activation fee | Monthly fee |
| --- | --- | --- | --- |
Available numbers
* Additional fees may apply depending on the number selected.
SMS unit rates by country*
* National SMS (excluding premium-rate numbers). Interpersonal use only. Requires a Ringover mobile number. The indicated cost corresponds to an outgoing SMS message of up to 160 characters to a GSM mobile number. Should the SMS exceed 160 characters, the rate will be increased. Should the SMS contain certain special characters, the format of the SMS will automatically be converted into Unicode format, and the indicated rate will correspond to an outgoing Unicode SMS message of 70 characters. For more information, click here.
Toll free and special numbers
France
Activate instantly from your dashboard
2000+ available numbers
Number type
Service charge to caller
(€/min incl. VAT)
Reverse charge
(€/min excl. VAT)
0805

0,00

-0,050

0811

0,05

0,020

0811

0,06

0,026

0825 / 0826

0,09

0,041

0825 / 0826

0,10

0,046

0825 / 0826

0,12

0,056

0825 / 0826

0,15

0,071

0825 / 0826

0,18

0,087

0825 / 0826

0,20

0,097
Other countries
Contact our sales team to obtain a toll-free number in the following countries:
Argentina, Australia, Austria, Belgium, Brazil, Bulgaria, Canada, Chile, Colombia, Croatia, Cyprus, Czech Republic, Denmark, Estonia, Finland, France, Greece, Hong Kong, Hungary, India, Ireland, Israel, Italy, Japan, Latvia, Lithuania, Mexico, Netherlands, New Zealand, Norway, Peru, Philippines, Poland, Portugal, Puerto Rico, Romania, Singapore, Slovakia, Slovenia, South Africa, South Korea, Spain, Sweden, Thailand, U.S. Virgin Islands, United Kingdom, United States