Track your performance through advanced statistics
Get all the essential information on your calls, SMS messages and performances of your agents in clear, easy-read tables that you can easily use.
Monitor every last detail of your activity
Monitor key performance indicators for your telephone activity
Wait time, average call length, pick-up rate, service quality level, etc. Access relevant indicators to enable you to assess your team's performance level efficiently and easily exclude calls that aren't useful or which interfere with the analysis (internal calls, calls during closed hours, etc.).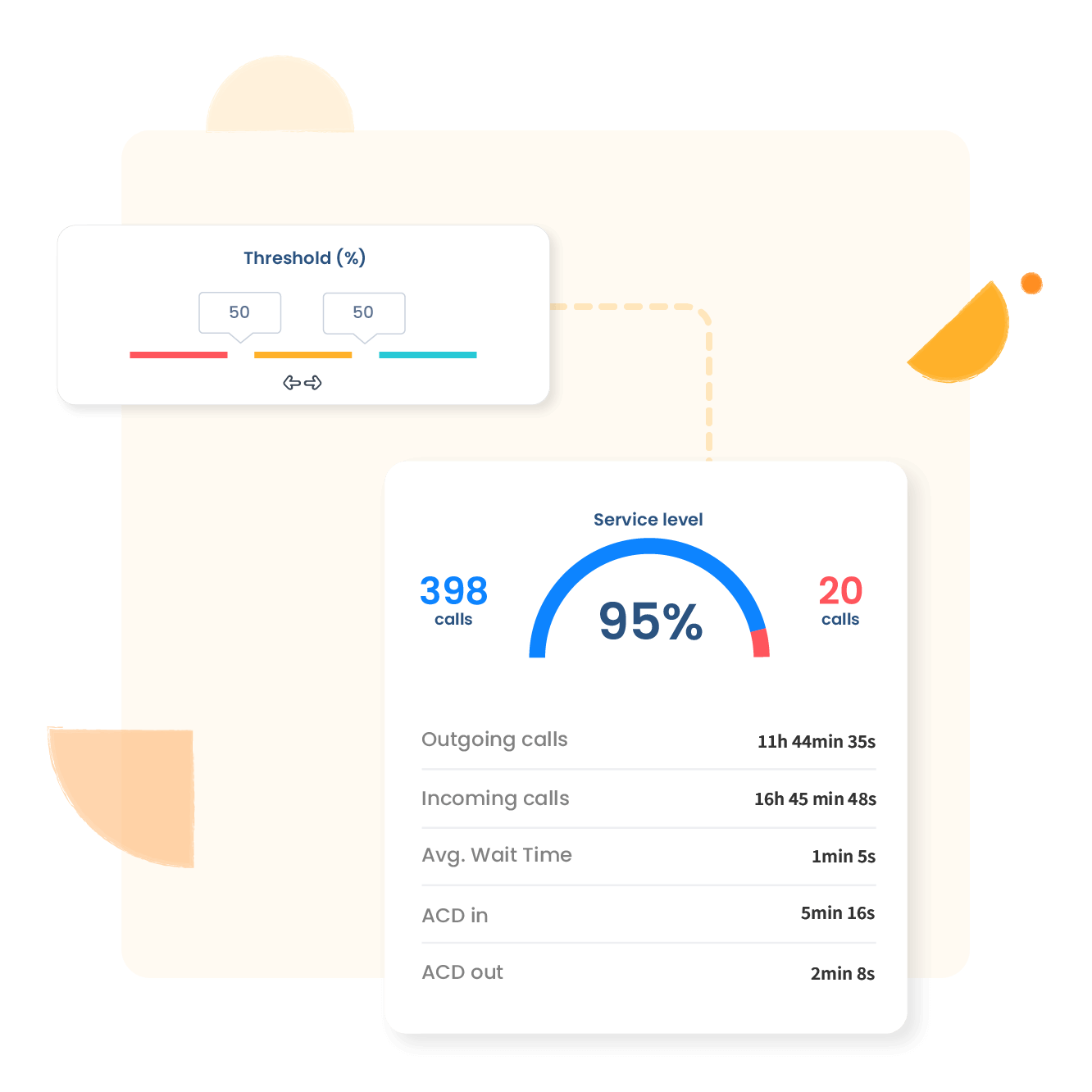 You can also monitor time spent on other tasks
Clearly identify what your employees are doing when they're not on calls through real-time insights into agent unavailability and the reasons as to why they're not available.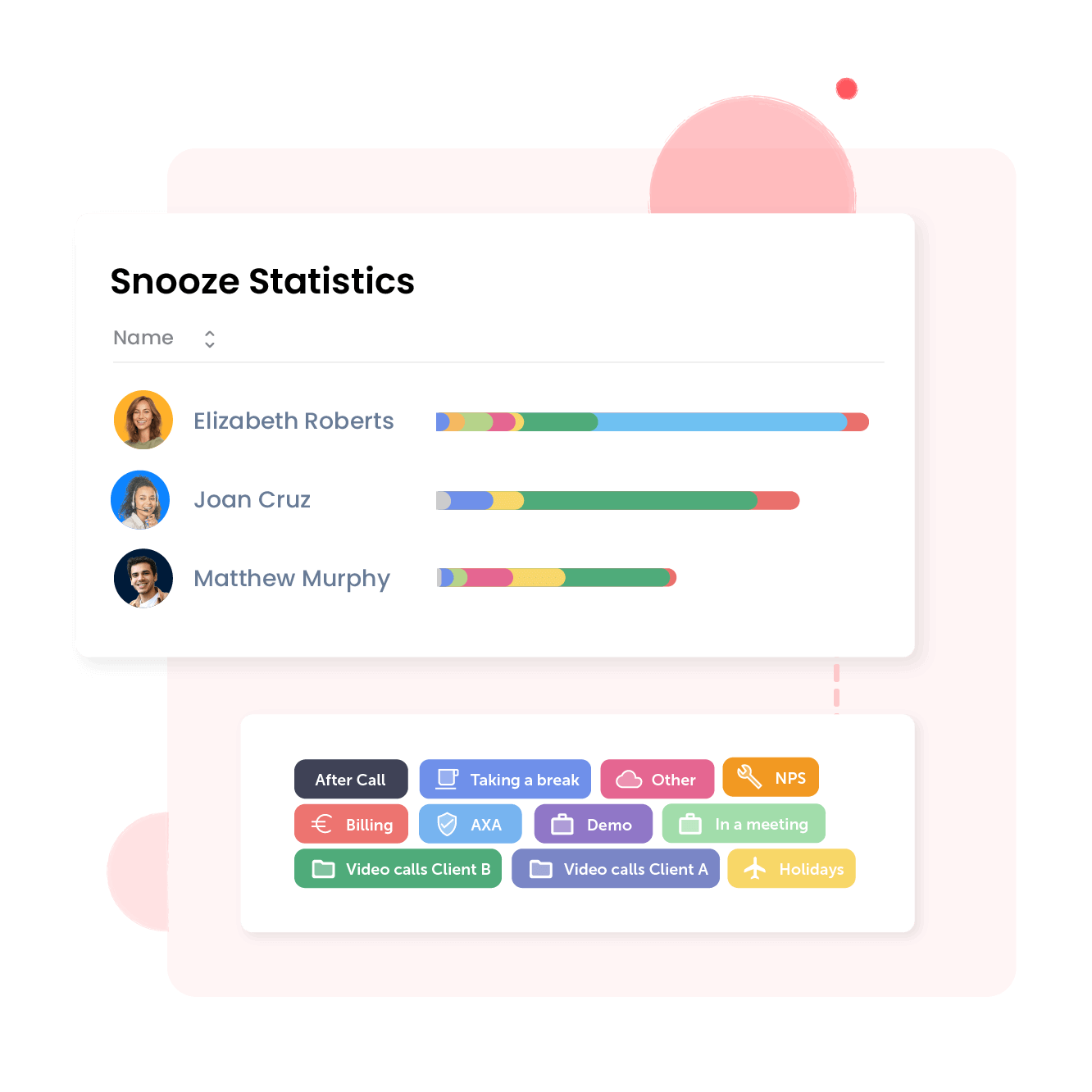 View the essential information on your SMS
Access relevant data on all your SMS messages, including total volume sent, average response time, number of unread SMS messages, etc.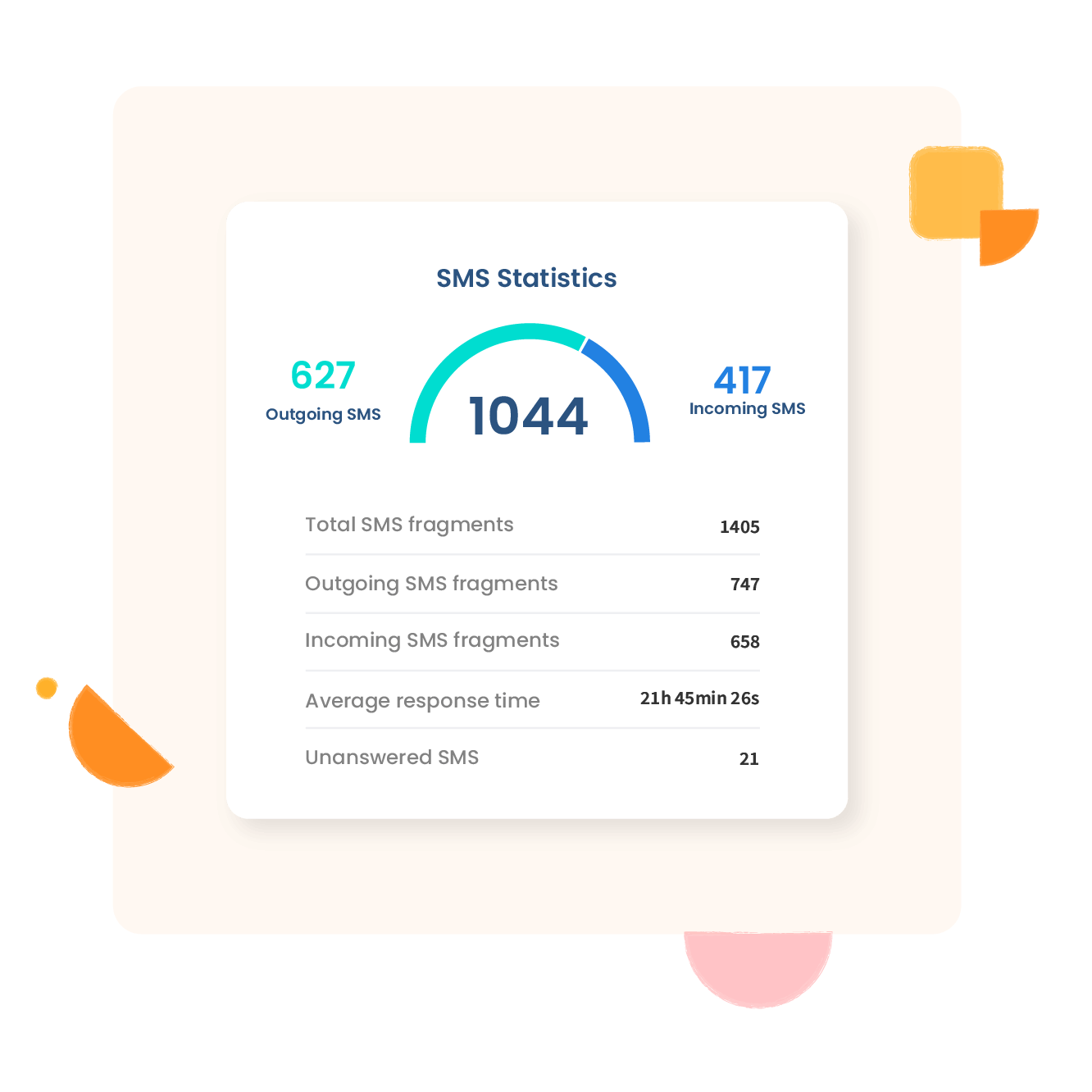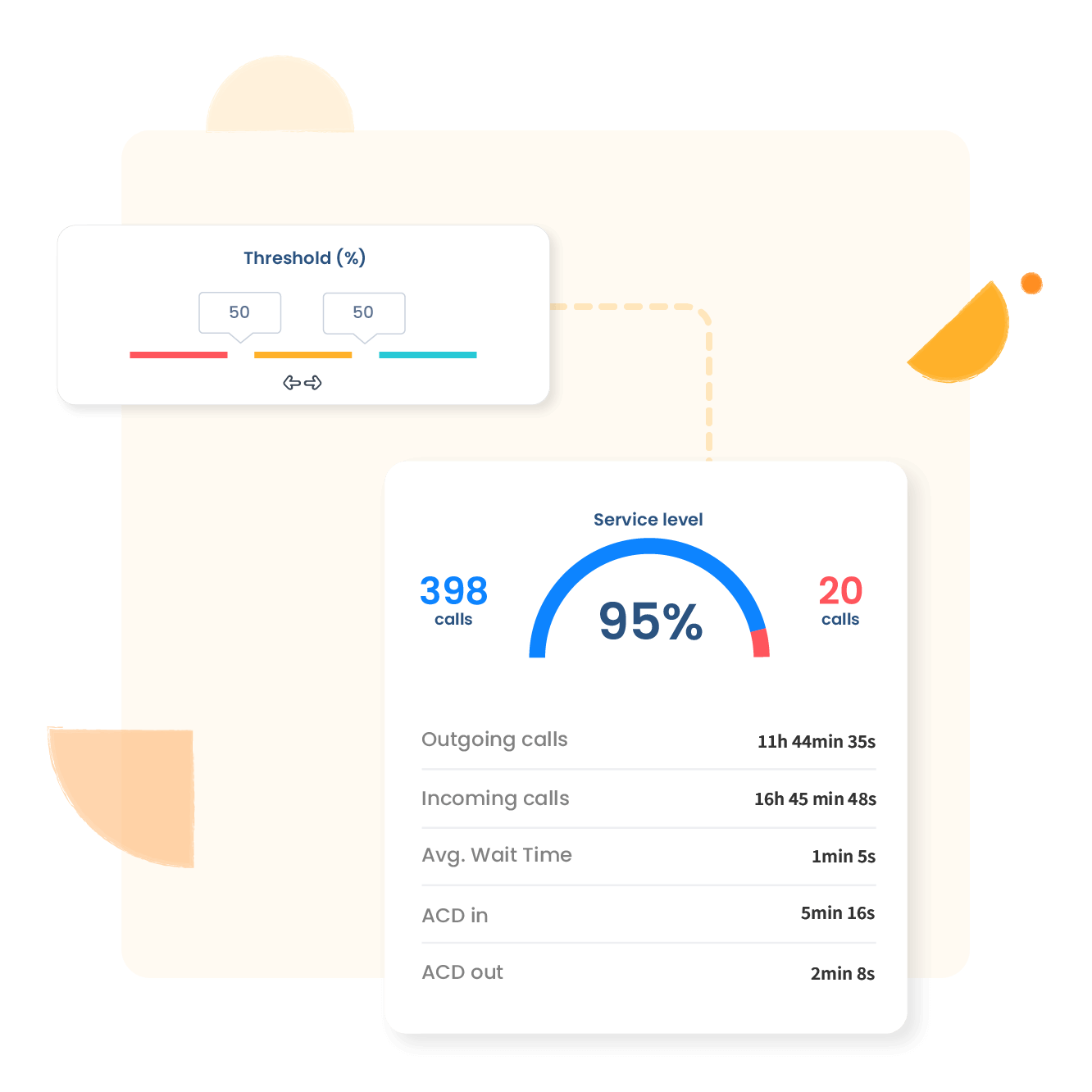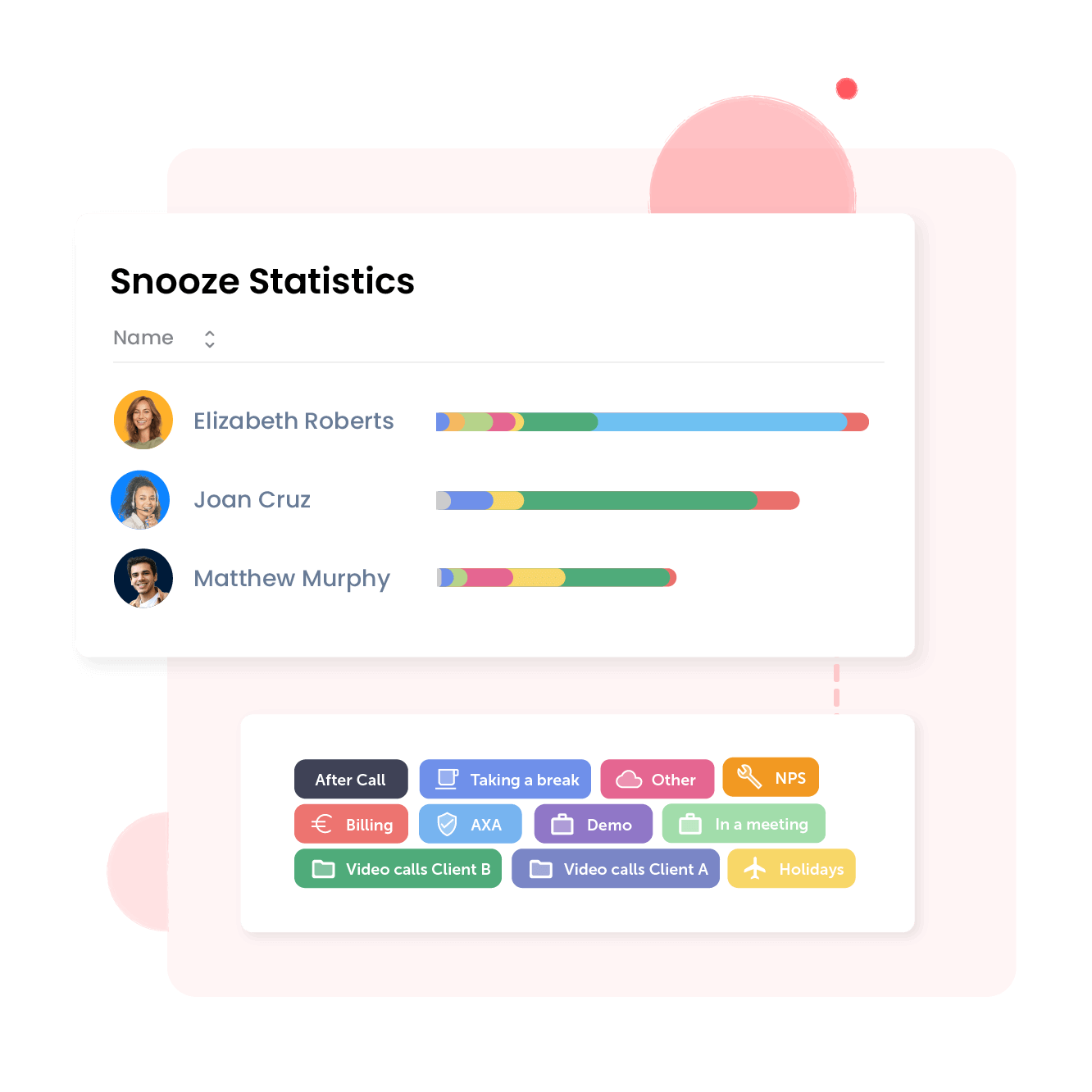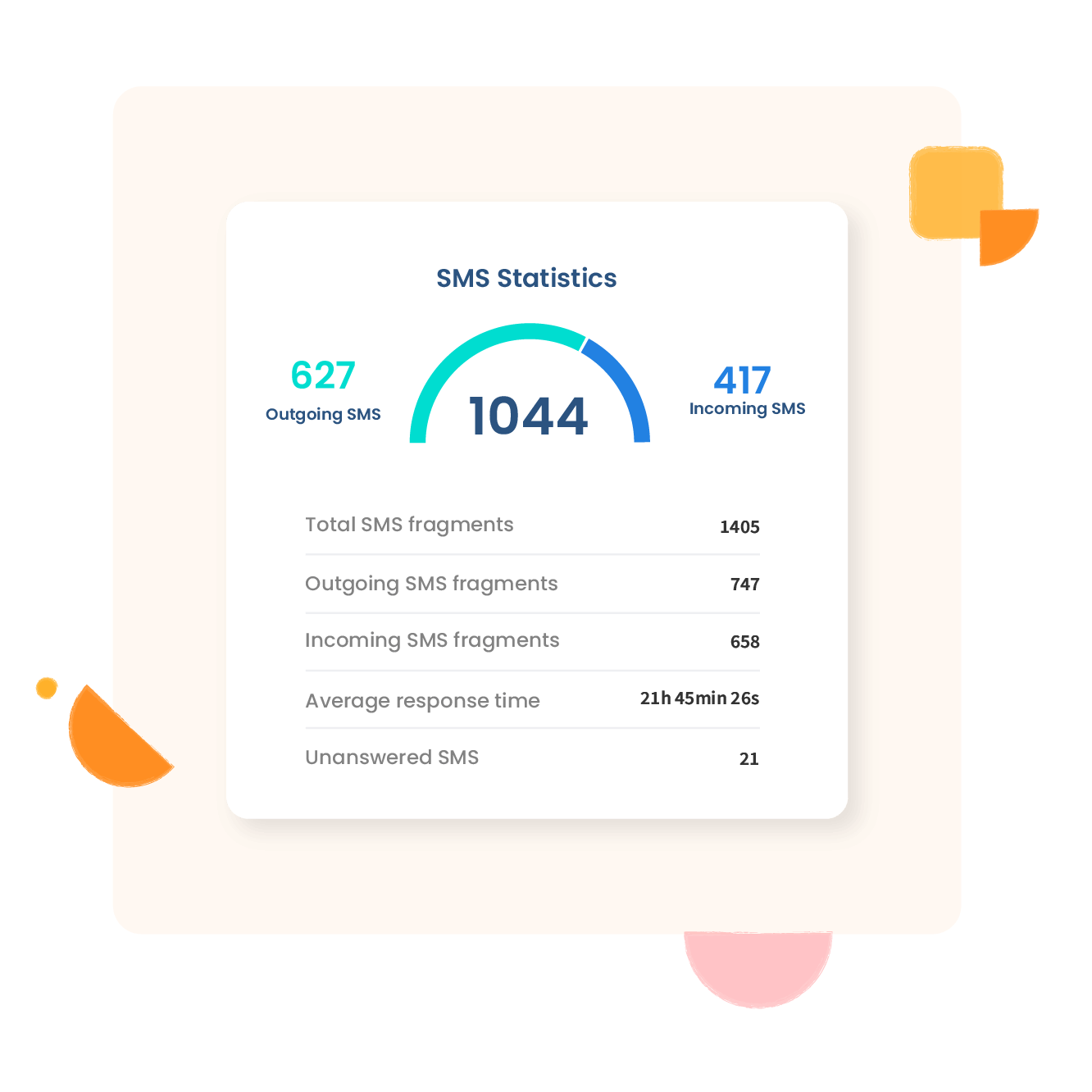 Take control over your teams' performances
Filter your statistics by user, group or number
Analyse data while targeting a particular department or user. For example, you can analyse the performance of just your team taking customer support calls, or even individually monitor the essential KPIs of your sales agents.
Anticipate resource requirements in the blink of an eye
View your hourly activity and service level over the week, presented in a clear, easy-to-interpret heat map. Easily identify any spikes in activity by displaying data in the form of bar charts and curve graphs. Analyse and anticipate your resource requirements to make sure you maintain your service quality.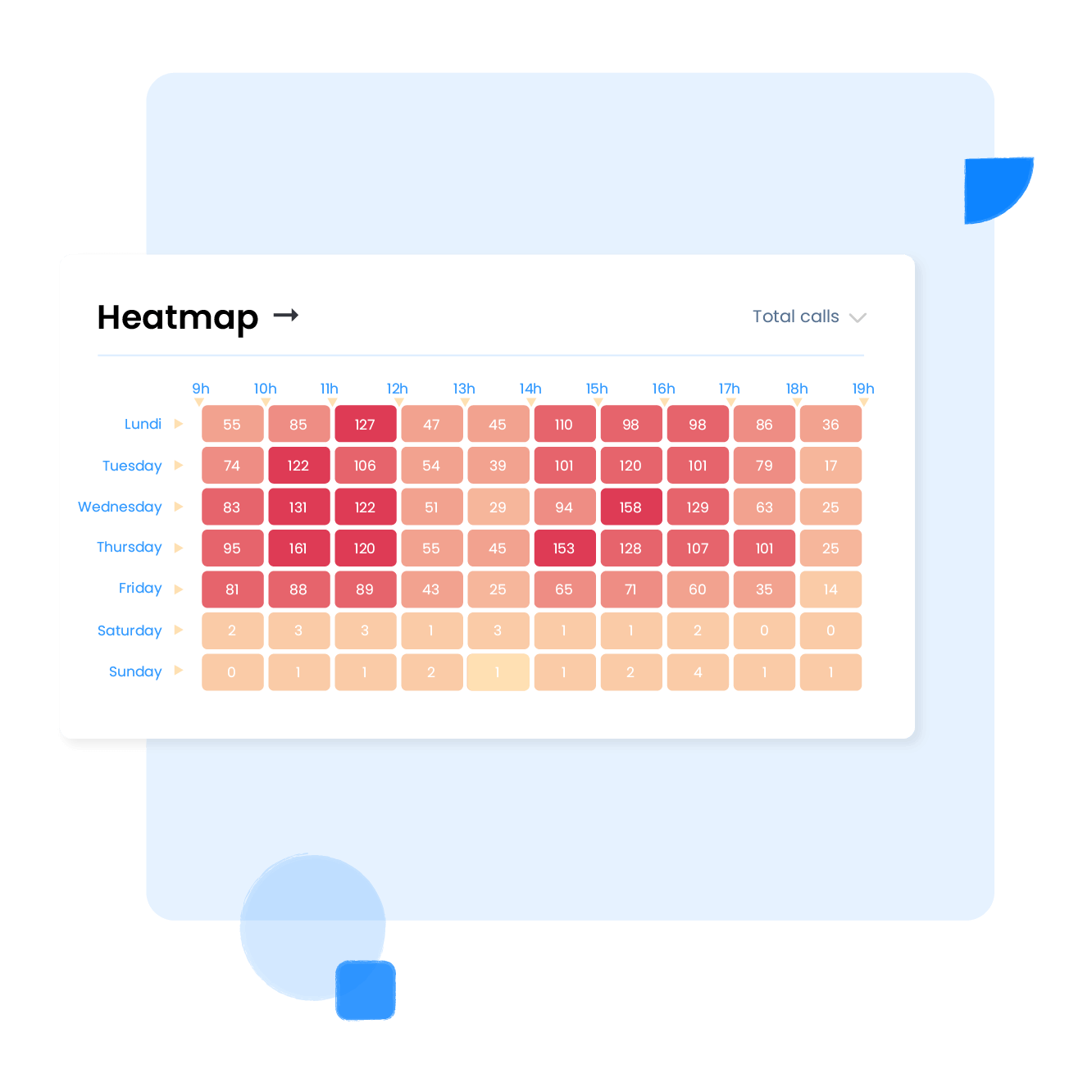 Create your own reports
Export or use the API to gather your data and process it in your internal tools.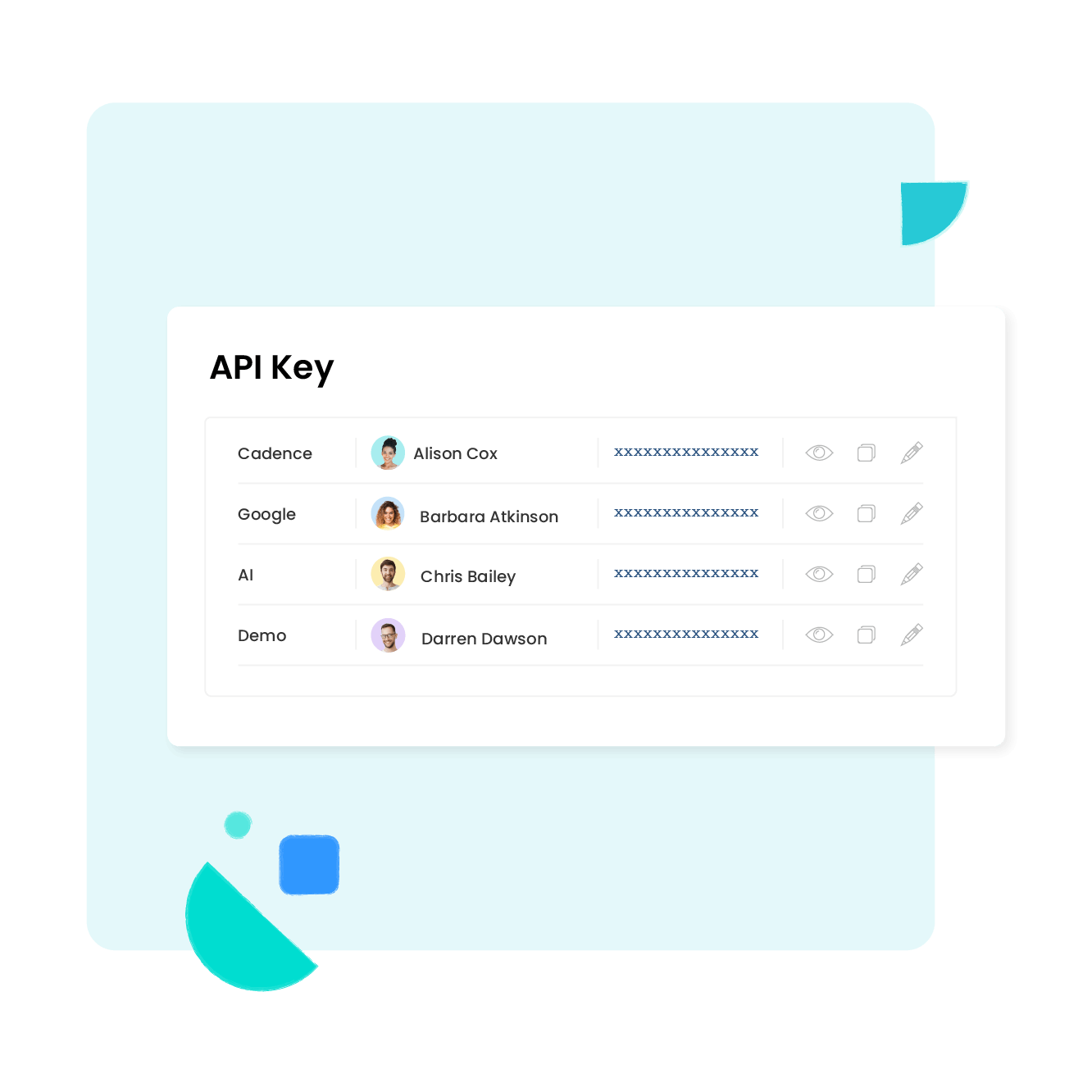 FAQs
Do all users have access to statistics?
No, only Administrators and Supervisors have access to statistical data.
Are all calls taken into account in the statistical calculations?
All of the team's incoming and outgoing calls are taken into account for establishing statistical data. You may nonetheless put personalized filters in place to exclude certain types of calls.
Which indicators are directly accessible from the dashboard?
Ringover directly provides dozens of key indicators for analysing your team's calls, such as:
- Total number of calls
- which includes the number of incoming and outgoing calls
- Number of answered and missed incoming calls
- Total call duration
- which includes total duration of incoming and outgoing calls
- Service level (percentage of answered calls vs. incoming calls)
- Average wait time for incoming calls
- Average wait time for outgoing calls
- Queue time
Is it possible to personalize my statistics?
Yes, you can activate various filters for your data in order to obtain more precise results. By using Ringover's REST API, it's also possible for you to retrieve all of your call data for making your own calculations.
×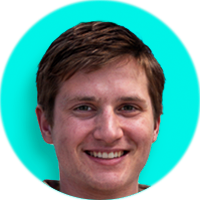 Welcome to Ringover!
Contact our sales team
or give us a call
+1 438 448 4444
×
Thank you !
We are processing your contact request and will get back to you as soon as possible.