Voicemail drop
Automatically leave a pre-recorded voicemail for leads who don't answer your calls.
Try it for free
Drop voicemails for contacts
Voicemail drop allows you to pre-record a message which can be dropped in the voicemail of any correspondent who doesn't pick up with just a click.
No further need to record a new voicemail for every unanswered call: just leave a pre-recorded one! This will save your salespeople considerable time during their call campaigns.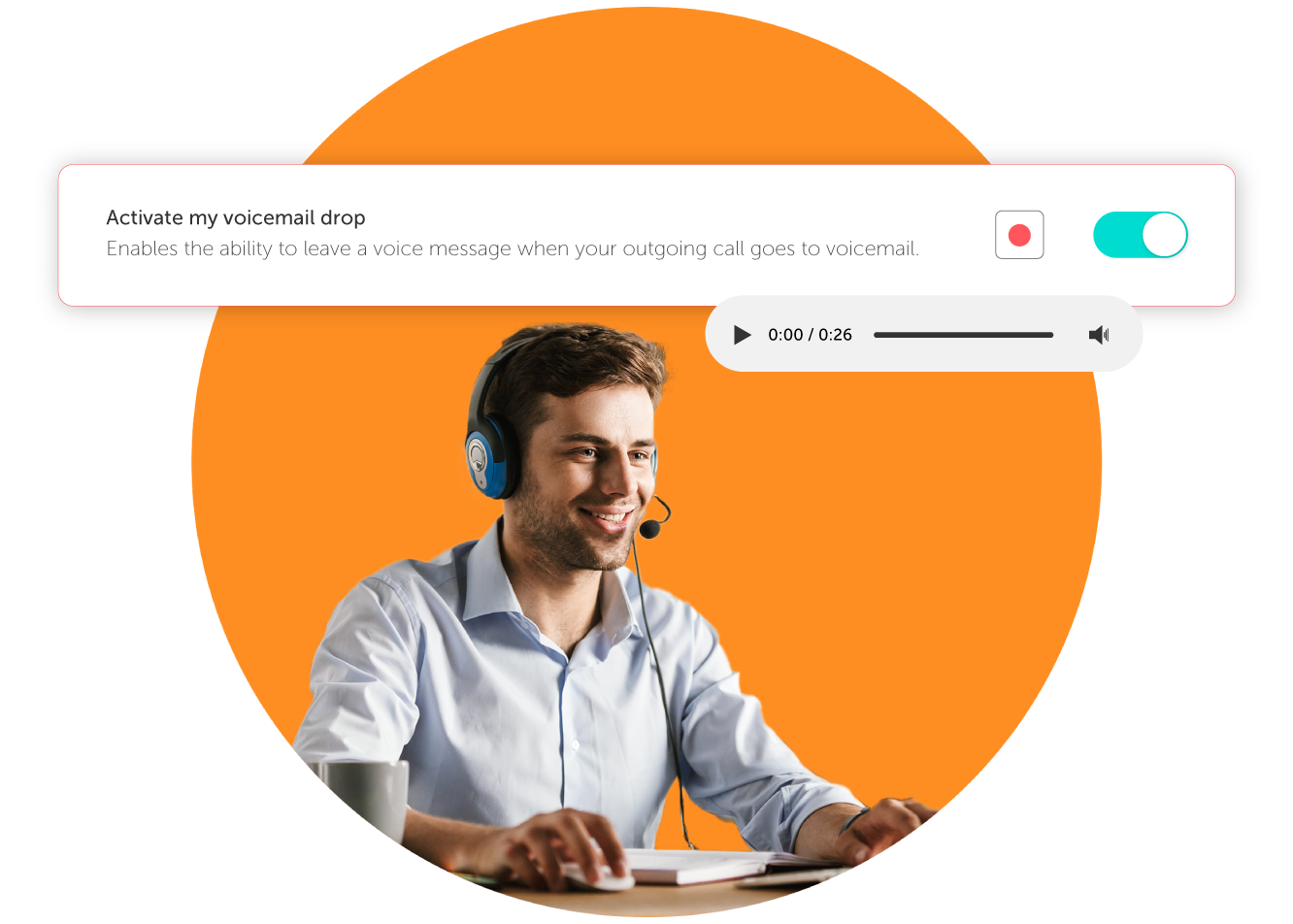 Save time making sales calls
Make calls without interruption
Don't lose any more time recording a new message for each unanswered call. Leave a pre-recorded message and move on to the next call with just a click.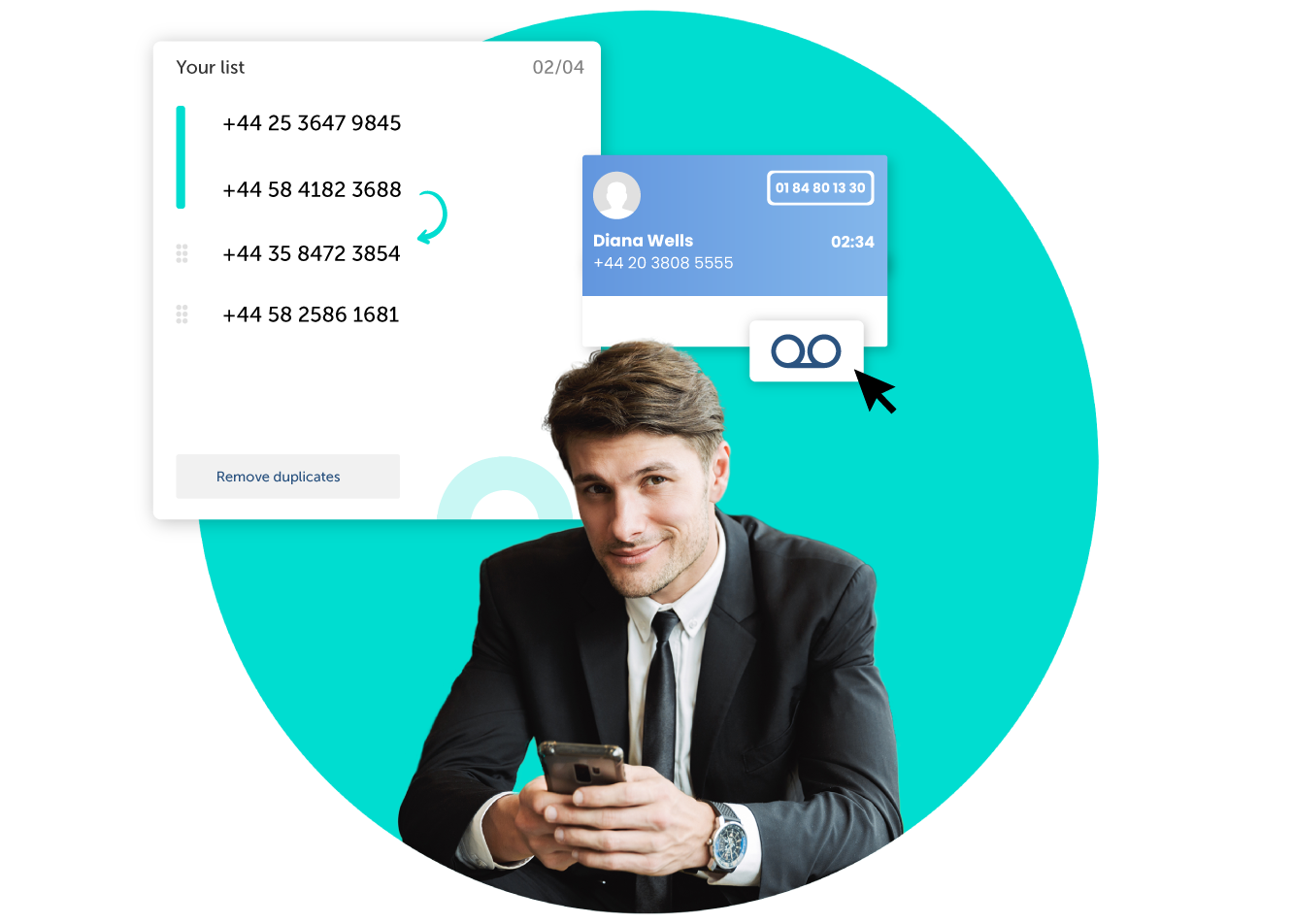 Create a specific message for each campaign
Create a specific, impactful message based on your campaign's objective. For example, when calling a list of leads about participation in an upcoming event, you can create a message with the name of the event.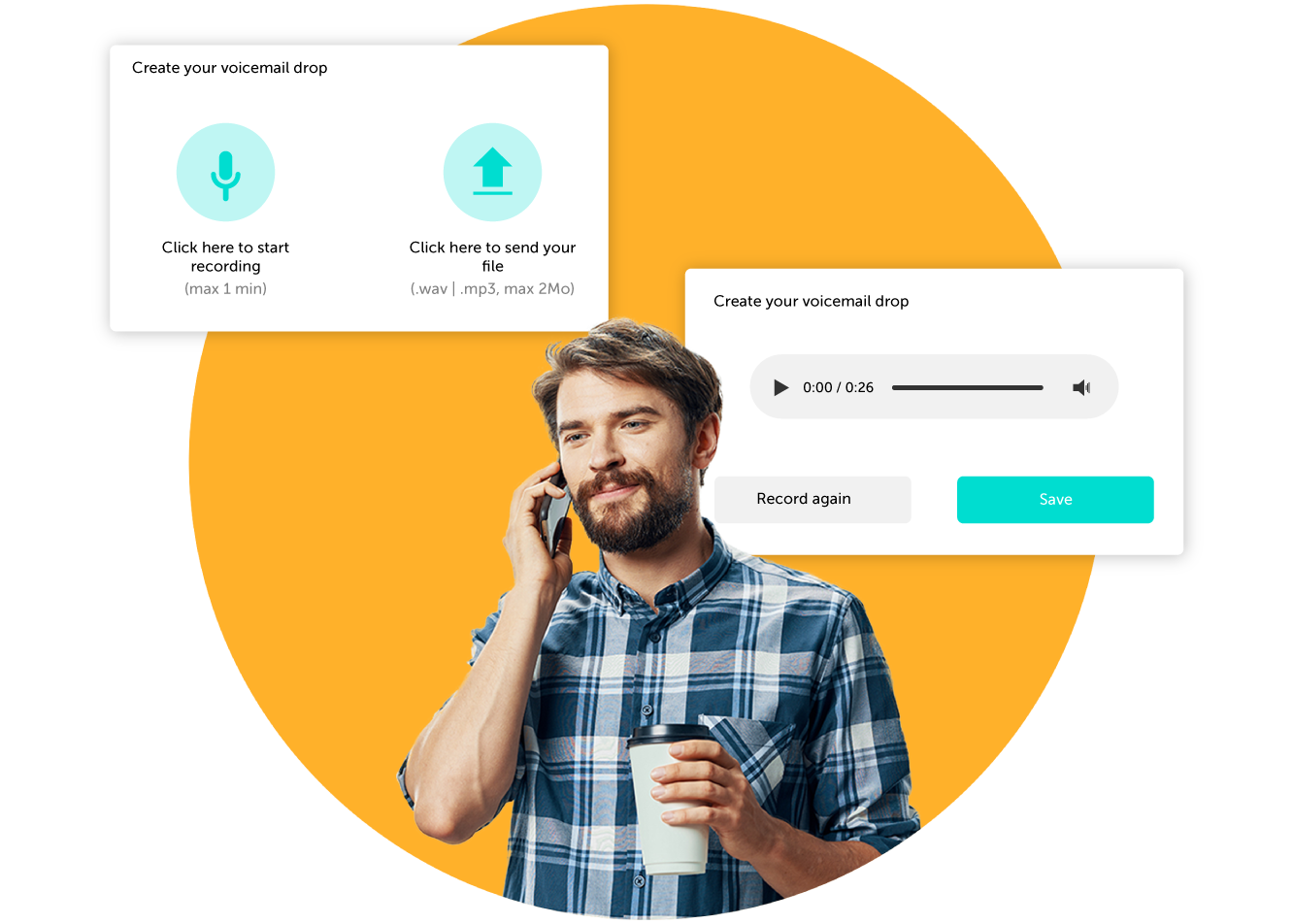 01
Easily activate voicemail drop
Activate the voicemail drop feature with a simple click and deactivate it when you no longer need the message.
02
Record your message
Record your message, or upload one in mp3 format.
03
Put your call campaign in action
Once you've recorded your message, all you need to do is start calling!
04
No further need to leave a different message for every call
Your pre-recorded message will automatically be dropped in the voicemail of contacts who don't answer your call
More features to save you time on sales calls