After-Call Work

Complete necessary tasks after each call

Dedicate time after-call to completing actions necessary for call qualification: adding relevant notes to share with your team, personalized tags, updating notes in the CRM contact file, emailing the client or prospect and other must-do tasks.
Dedicate time for your post-call tasks
Ringover automatically places ended calls in After-Call Work mode to allow the user to complete tasks necessary for handling and qualifying the call. No incoming calls will disturb you during After-Call Work.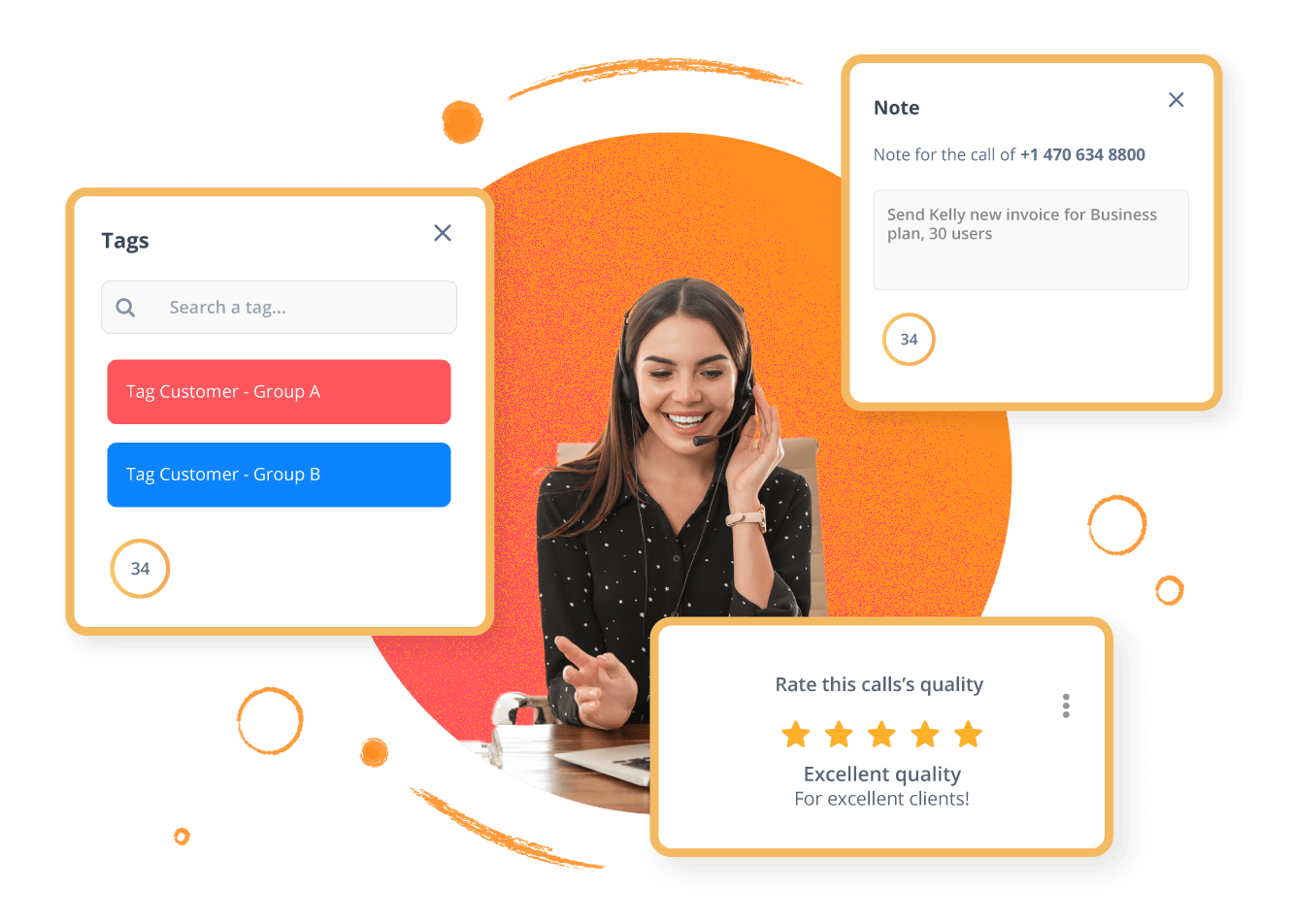 Make use of simplified ACW
Save yourself time once a call has ended and complete your main tasks within a dedicated after-call period.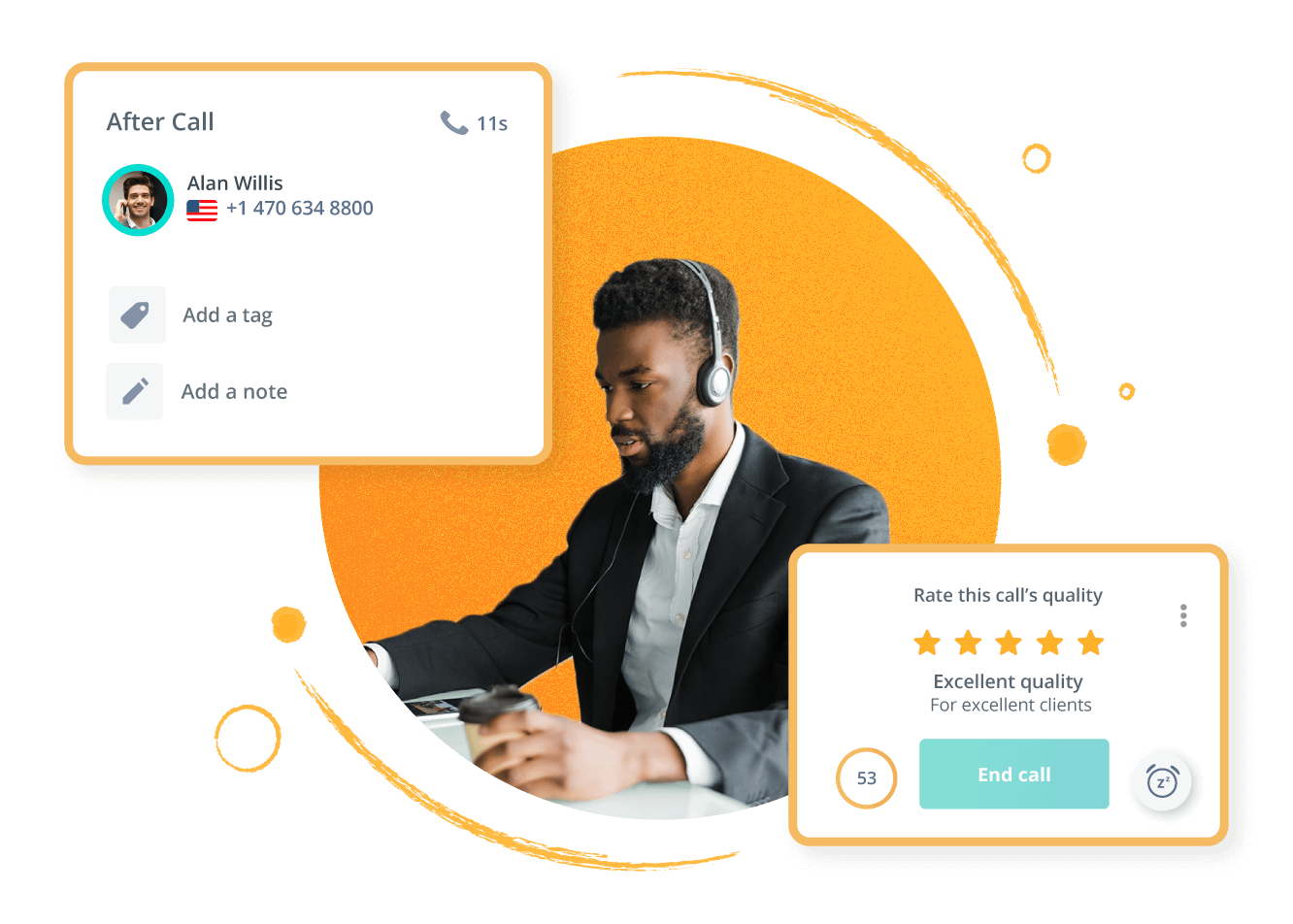 Ensure better call follow-up
Rather than juggling calls one right after another and holding off on call qualification (risking the omission of important details), dedicate time immediately following calls for your agents to focus on admin tasks - ensuring a job well done.