Remote work and VoIP
New recruitment trends 2024
With a new year comes exciting new trends, and it's no different for recruitment agencies. Keeping up with the latest recruitment trends is key for staffing agencies, so they can provide an experience even better than what the candidate expects.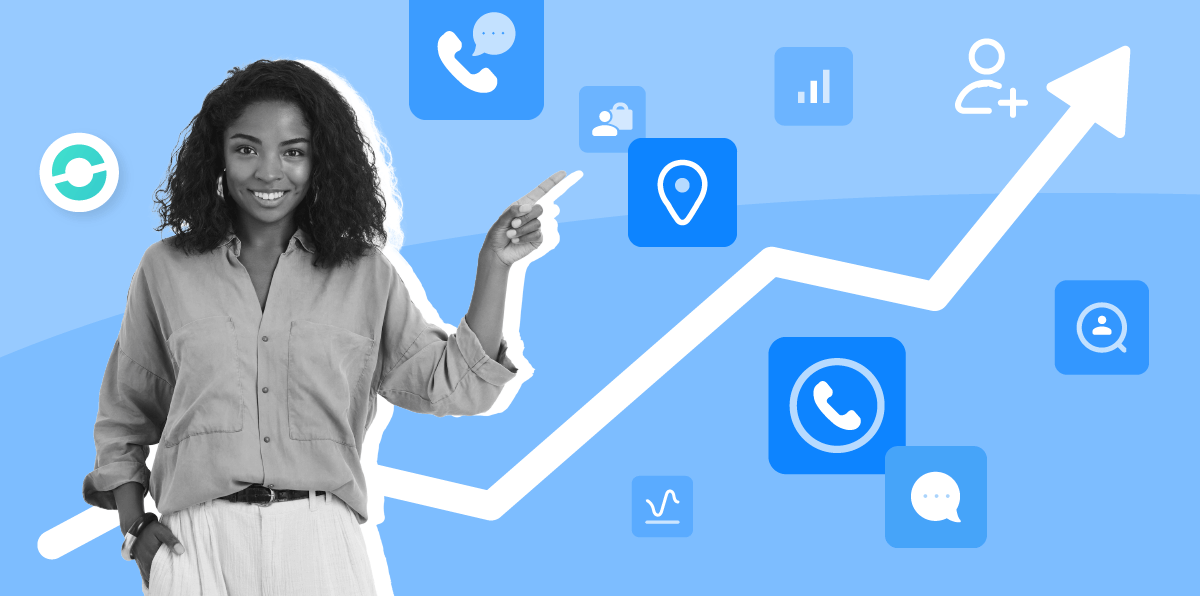 The 2024 recruitment trends span several topics and include various tactics. To make sure your agency is well-positioned for the new year, we've put together this list of the biggest recruitment industry trends, including recruitment technology trends, so you know where your focus should be.


Optimize Your Recruitment with Ringover
Top 18 new recruitment trends
1. Technology and software
There's nothing new about technology having a significant role in recruiters' daily lives. But what is changing is the way agencies are using technologies. While they may have opted for a one-software-fits-all approach previously, these unwieldy software are being phased out in favor of a combination of multiple software and business apps. The advantage of using to connect small and specialized software is that you can use tools developed specifically to support certain tasks, meaning they are more effective and efficient.

For example, instead of using an HCM software, you can opt for an applicant tracking system (ATS) like to keep up with your candidate pipeline, create an outreach strategy with a , and supercharge your candidate sourcing with help from LinkedIn Talent Solutions. In conclusion, the idea is more that you will choose the software best-suited for your needs, adding more flexibility, agility, and efficiency to your operations.
2. Remote interviews and virtual recruiting
"Remote" has been a buzzword since 2020, and it continues to be one of the leading trends for 20224. Many candidates have already experienced a fully virtual recruitment process already, and appreciate the flexibility and decreased stress that comes along with doing interviews from the comfort of their own home.

However, don't rest on your laurels once you provide a basic option. You can provide a unique and fun aspect to your virtual interviews by providing applicants with filters, virtual waiting rooms, avatars, and even the ability to explore your office virtually. Not only would these technologies make the process more fun for candidates, it also allows them to get to know your company culture from early on in the process.
3. Candidate experience
As the Great Resignation and recent labor movements have demonstrated, candidate and employee expectations have shifted significantly in recent years. Even before they speak to a member of your team, they expect a user-friendly website and application process. And once they begin the interview process, they have high standards for communication and organization–not dissimilar to the service they would experience from a contact center.

Forging a strong relationship during the recruitment period can make the difference for candidates when it comes time to choose an offer.
4. Diversity, equity, inclusion (DEI)
The movement toward building a diverse workforce is an important trend, but translating it from a simple trend to effective policies in the recruitment process is complex. There are many approaches, but some of the most common include a focus on inclusive language in job descriptions, and setting quantitative goals for your workforce. For example, companies will often make a commitment to diversity and inclusion by setting percentages for representation of certain groups. And when it comes to job descriptions, the latest best practices indicate that it's best to limit the language to describing what skills and attributes are necessary to perform the state job responsibilities.
6. Predictive analytics
One of the biggest challenges facing recruitment teams is how to efficiently and accurately identify, nurture, and eventually convert desirable candidates. To mitigate this problem, businesses have begun incorporating various analytics, including predictive analytics. Predictive analytics compiles historical data from your tech stack and various sources like resumes, job platforms, etc., to ultimately make predictions about whether the applicant will be a good fit, stay with the company, or be able to progress.

This type of technology is quite specific and advanced. So if you're interested in adding it to your selection of tools, you'll need to look for a software that offers these specific functionalities. It's also worth noting that because of the large amounts of data needed for the analytics to produce relevant results, this technology is best suited for companies with a well-organized and significant data repository.
7. Recruitment automation tool
HR recruiters often face considerable pressure to deliver results, so weeding out time-consuming and low-value added tasks can make a big difference for them. Nowadays more than ever, recruiters are looking to cloud-based software that streamlines the hiring process by automating tasks. Sometimes this is referred to as a recruitment automation tool, other times as robotic process automation, or even simply automation. For example, recruiters can use software like to automate message sends, and even provide templates to make message composition easier and more efficient.


Try Cadence by Ringover
8. AI and chatbots
is a complex subject with many different use cases, including several in the recruitment sector. You can find tools that will analyze a candidate's facial expressions and voices, that will reduce bias and errors, improve assessments, and also improve the candidate experience.

That last is supported by chatbots, which can use to respond to candidates at any time of the day or night. Applicants can access information at any time, and begin developing a relationship with your brand.
9. Social recruiting
Social media has provided an incredible platform for recruiters, a category which has earned the name . LinkedIn has proved to be a popular recruiting tool for businesses of any size. But other social media networks can be useful for direct and indirect recruiting. For example, companies can use visual platforms like Youtube and Instagram to build their employer brand and increase awareness of the working environment and opportunities available to employees. Not to mention, you can still make direct content with potential candidates using the direct messaging services available from Meta, like Instagram, Facebook, and WhatsApp.
10. Soft skills
For many years, recruiters have focused on candidates' technical competencies and degrees. But now the attitude is that to a certain extent, candidates can learn the specific skills necessary to perform their daily responsibilities. And what is more difficult to teach is a person's ability to work in a team, problem-solve, lead, and generally contribute positively to the work environment.
11. Candidate matching
This is a more specific category of AI technology that's becoming very popular with recruiters. Candidate matching software uses AI and machine learning to sort resumes and surface the most relevant candidates. The benefits of this technology includes decreasing important metrics like cost per hire, helping to mitigate unconscious bias on the part of recruiters, and generally improving the efficiency and effectiveness of the recruiter teams.
12. Recruitment marketing
This type of marketing is similar to employer branding in that it targets potential candidates, and the intent is to stoke a desire among those potential applicants to submit applications. This often takes the form of digital marketing on social media, leveraging data analytics, SEO, and personalized messages. Many companies also invest in creating digital content like videos and imagery to reinforce the brand identity and communicate information regarding the company culture, any specialized groups in the company, and latest news that interests current and future employees.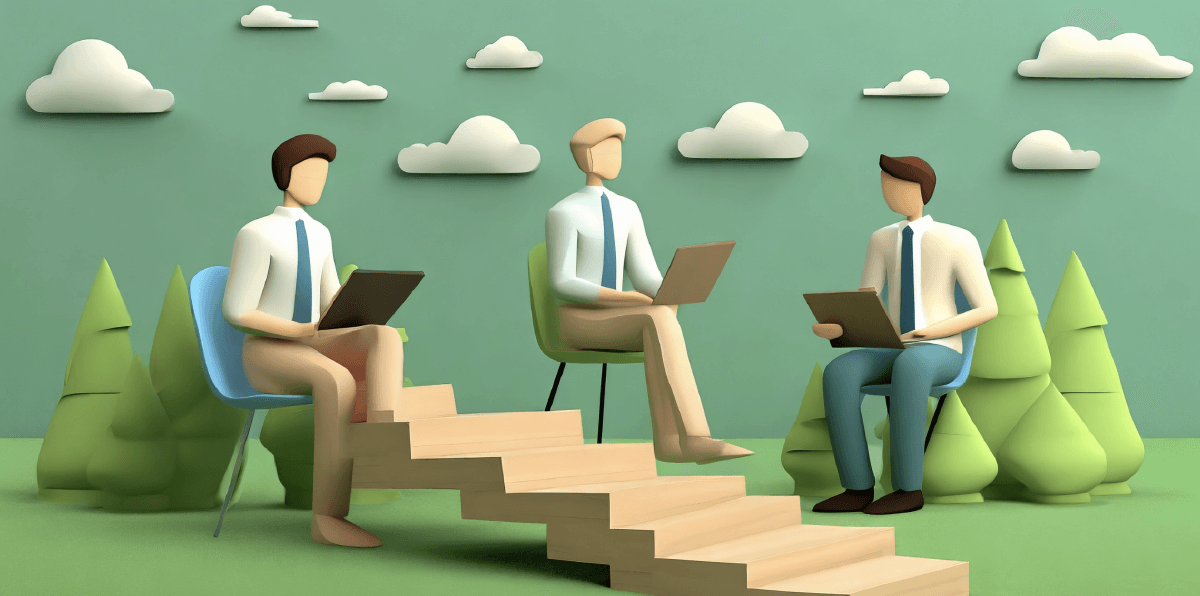 13. Employer branding
Employer branding is a more specific version of recruitment marketing. While the recruitment marketing includes all the marketing actions to promote your company toward potential employees, employer branding is the definition and communication of the value you provide to your employees–beyond a paycheck, obviously.
14. Empathy
Gone are the days when every company would tout their "family" environment. Instead, now employers tend to gravitate toward an employer which takes into account employee's needs while respecting their professionalism. Empathy is especially useful during stressful moments of the hiring process, such as the contract negotiation. But in general, if the recruiter has an empathic approach, it can make the difference when the candidate is making their final decision.
15. Gamification
The interviewing process can be tedious, for both applicants and recruiters. Enter gamification. This technique can take many different forms, the best of which are consistent with the company's employer branding. In fact, recruiters can even rely on games likely to appeal to the type of candidate they are searching for. This tactic is also useful for evaluating technical candidates. They can show off their skills while enjoying a novel and engaging experience.
16. Anonymized screening
This is a type of screening in which the identity of the candidate is kept separate from his screening results. The idea is to remove unconscious biases by presenting recruiters with no other material than the screening results. Not only that, this advanced screen can evaluate hard and soft skills, providing a holistic view of the candidate. Recruiters then enjoy significant advantages as they evaluate the possibilities for an opening.
17. Flexibility and the gig economy
The gig economy refers to short term or freelance jobs, and has grown in popularity recently. That's because workers desire the greater flexibility and higher potential for financial gain offered by project work, and can more easily move from job to job thanks to the acceptance of remote working. So recruiters should keep in mind the highly skilled workforce that has made themselves available for gig work. If there is a project that needs to be taken care of, it may be most efficient to simply hire a specialist rather than a full-time employee.
18. Talent pools
A talent pool is exactly what it sounds like: a database of professionals who have the various skills and traits that suit a company's recruitment needs. This is not a new idea, but it has once again become a trend because of the benefits it holds for businesses. Many companies have even compiled internal and external talent pools, as they can help cut the cost of the hiring process, shorten the hiring cycle, and make the process of identifying quality candidates easier.
Recruitment Trends FAQ
What is a recruitment trend?
To attract talented applicants, recruiting agencies often incorporate recruitment trends into their operations. Recruitment trends are new methods or tools which usually help recruiters work more efficiently and effectively. Keeping on top of these trends helps recruiters keep an edge over the competition and identify the best practices that help them optimize their performance.
How recruiting is changing in 2024?
The biggest changes in recruitment in 2024 will result from continued advances in technology. For example, artificial intelligence will develop to aid in candidate selection and automating more complex tasks. In terms of personnel, recruiters expect to continue focusing on specialist roles and rely on gig workers and freelancers to support their permanent employees.
What are the four R's for recruitment?
The four R's of recruitment are recruit, reward, retain, and retirement. These basic principles are important for any person directly or indirectly involved with HR to know and understand. They set forth the basic considerations that must be taken into account by those responsible for employees.
What are the main recruitment strategies?
Here are a few recruitment strategies helpful for when you're recruiting candidates:
Take inspiration from customer service to create a quality candidate experience

Leverage social media and social recruiting

Invest in an employee referral program

Create an internal and external talent pool

Interact in industry-events to find specialists

Involve your employees in the interview process

Develop your employer brand to stoke the desire to work with your company

Maintain a database of previous applicants

Write specific and unbiased job descriptions