Business phone system
Conversational AI: What It Is and How It Works with Examples & Benefits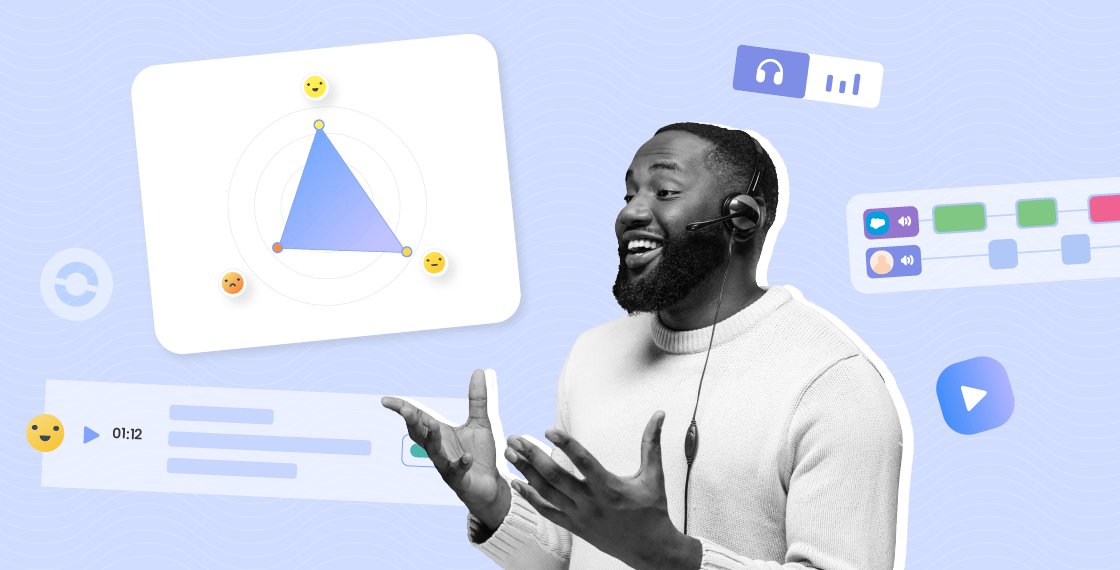 Summary
Thanks to artificial intelligence, many of the most repetitive tasks that sales and support teams must perform on a daily basis are automated.


Free Trial: Boost your sales with AI


Tools or applications such as an online shared calendar, recording of phone conversations or transcription of audio into text save time and even minimize possible errors.

As an extension of this evolution towards a digital transformation that is gradually becoming more present and sophisticated, we have seen the emergence of conversational AI.

You've probably heard about it or even experienced this technology through services such as Apple's Siri, Amazon's Alexa or Open AI's famous ChatGPT. But, in concrete terms, what is it?


What is conversational AI?
Let's start with a simple definition. Conversational AI refers to a set of technologies through which applications (virtual assistants or chatbots) or devices "converse" with humans using their natural language.

It is a system based on machine learning and natural language processing. Through these two elements, AI can collect and analyze languages, interpret them and formulate answers by simulating human language.

These technologies are increasingly found in areas such as online assistance through chatbots that interact in real time with customers in writing, processing their requests and providing the best possible answers.

Conversational AI can also use voice recognition and synthesis technologies, as is the case with services such as Siri or Alexa that simulate human responses in speech.
Examples of conversational AI
We have briefly mentioned them above, virtual assistants such as Google Assistant, Siri and Alexa are examples of conversational AI. Nevertheless, these are solutions for the general public. Enterprises are leveraging conversational AI in other ways. Here are some examples:
Customer service and technical support chatbots to answer common customer queries, help with problem solving, and provide information about products, services or the company itself.

Sales assistants who guide visitors around an e-commerce site by recommending specific products or answering questions about products before purchase.

E-learning assistants. Some e-learning services integrate conversational bots that can be called upon by learners to obtain a detailed explanation on a particular topic or to receive pedagogical support.

Reservation or scheduling systems, like those used in the hotel, restaurant and even medical sectors. Integrating conversational bots can help users organize and reserve travel, medical appointments, or even a table in a restaurant.
Benefits of conversational AI
Conversational AI has many benefits for companies that decide to use it. After all, artificial intelligence tools can automate not only business processes, but also certain tasks that previously had to be performed by humans. For example, deciphering a user's sense of satisfaction or dissatisfaction during a phone conversation or answering questions via chat. But let's get into the details. What are the other benefits of using conversational AI?
Lead generation
Here are two types of tools that are very useful to increase lead generation.
The first type is a bot that interacts with the prospect during a visit to your website. This type of bot can collect key data, for example. It's been proven that users prefer to communicate their data via an interactive system of this type rather than filling out endless forms. This contributes greatly to

.

The second type of tool provides valuable information about the emotions a customer or prospect has expressed during an interaction. The

is a good example of what

sentiment analysis

is and helps identify opportunities during exchanges with potential customers.
Fast processing of customer requests
Available 24 hours a day, seven days a week, chatbots are able to process and respond to complaints as soon as they are received. This is a real added value for support and helps to improve the brand image.
Increasing brand confidence
In addition to the fast processing of customer queries and their availability, chatbots help to create a sense of trust in your brand or company. Indeed, thanks to machine learning, conversational AI is able to respond with recommendations tailored to the specific expectations of customers. These personalized responses help build trust in the company.

This trust will be further enhanced if the brand is ethical and transparent about how it can collect data through its interactions with its customers. Moreover, it's best to indicate to the prospect or customer that they're talking to a chatbot and not to a human for full transparency.
Building a reliable database
Machine learning is one of the main characteristics of conversational AI systems. This self-learning necessarily requires the collection and storage of valuable information. That data can come from telephone conversations, opinions, comments, interactions with a chatbot, etc. All this information is a real gold mine for companies, which can then use relevant and concrete data to implement actions or adjust an existing strategy.

According to a study carried out by Atento, artificial intelligence is able to understand the user at a rate of 90% and also achieves a satisfaction rate of 95%. These positive results have meant that, little by little, sectors such as banking, human resources, and various large e-commerce companies have begun to rely on chatbots to support their customer service teams. Why? This technology helps them to manage considerable volumes of contact requests
Disadvantages of conversational AI
As we have seen, conversational AI has many advantages that can benefit your business. In addition to those already mentioned, these include cost savings and time savings. However, there is no such thing as perfection. You need to consider the limitations that conversational AI still has.
It's not human
Human language is complex. For the time being, artificial intelligence is not able to 100% reliably detect irony or emotion hidden in a sentence. That's why it can sometimes surface incorrect findings.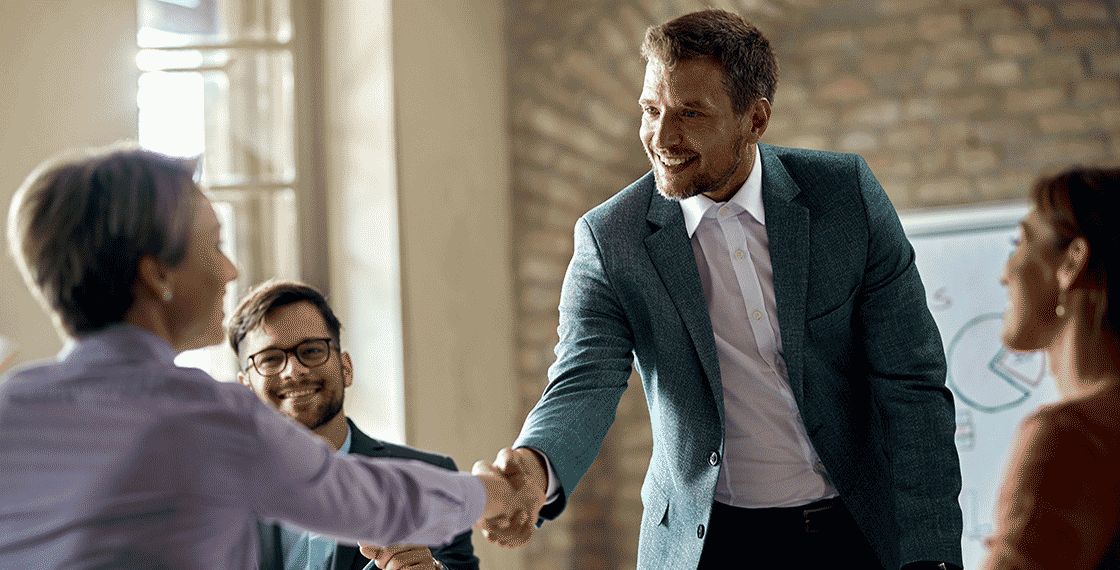 Complex integration in some cases
Although you don't necessarily need a specialized technical team, installing and configuring a conversational AI system on your can take time. Reaching maximum effectiveness also takes various amounts of time, depending on the solution chosen. However, AI solution vendors generally offer integrations that are compatible with the various business tools on the market. Remember to ask your AI solution supplier for all the existing configuration details.
Maintenance
If you wish to develop your AI solution internally, you're doubtless already aware that this represents a significant cost. Also consider the need to keep your system up to date. If it is a chatbot for example, you will have to regularly enrich the databases it has access to in order to best respond to the needs of your prospects and customers.
What is the best AI today?
There are a number of very sophisticated AI applications on the market. They each have their own specificities and strengths. Nevertheless, ChatGPT developed by Open AI is the leader in the generative type of conversational AI.

To choose the best AI, you'll need to identify your needs and how AI can serve those needs. If what you want is to provide fast and efficient customer service or to understand the positive or negative sentiment behind a message, there are a number of vendors that can help.
Ringover's speech analytics tool

Aivo

Tidio

Watson Assistant

Botcore
As you have seen throughout this article, many applications are possible with conversational AI. You can take advantage of solutions based on AI and more specifically conversational AI to generate leads but also to improve your customers' experience.

Ringover is also developing AI-based solutions. You can already take advantage of it by .
FAQ
What is an example of conversational AI?
Examples of conversational include chatbots and virtual assistants like Alexa, Siri, Google Assistant, Cortana, and more. This type of virtual assistant understands human language and the speaker's intent, permitting the AI to offer personalized responses.

Originally, chatbots could only respond with pre-programmed text to specific prompts. Conversational intelligence changed that. Now chatbots can understand even complex situations and questions from customers or prospects. That's why the most common uses for conversational intelligence chatbots is customer service and sales.
What is the difference between chatbots and conversational AI?
Chatbots can only respond to specific prompts with pre-built responses. Conversational AI is powered by natural language processing, which enables it to process, understand, and contextualize input.

As a result, conversational AI is much more versatile, capable of responding to complex inquiries and situations. Conversational AI can even respond to voice, whereas chatbots are limited to text inputs only.
Is there a real AI I can talk to?
There are many real AIs that can be talked to. Here's a list of free AI that you can talk to.
ChatGPT

Replika

Chai

SimSimi

Cleverbot
Which platform is best for conversational AI?
The best platforms for conversational AI are:
Empower by Ringover

IBM Watson Assistant

Oracle Digital Assistant

SAP Conversational AI

Yellow.ai

Gong

LivePerson Conversational Cloud