Ringover for your sales team
Empower your sales team to exceed goals with Ringover.
Our phone system integrates with most CRMs to boost productivity for your sales team as they prospect.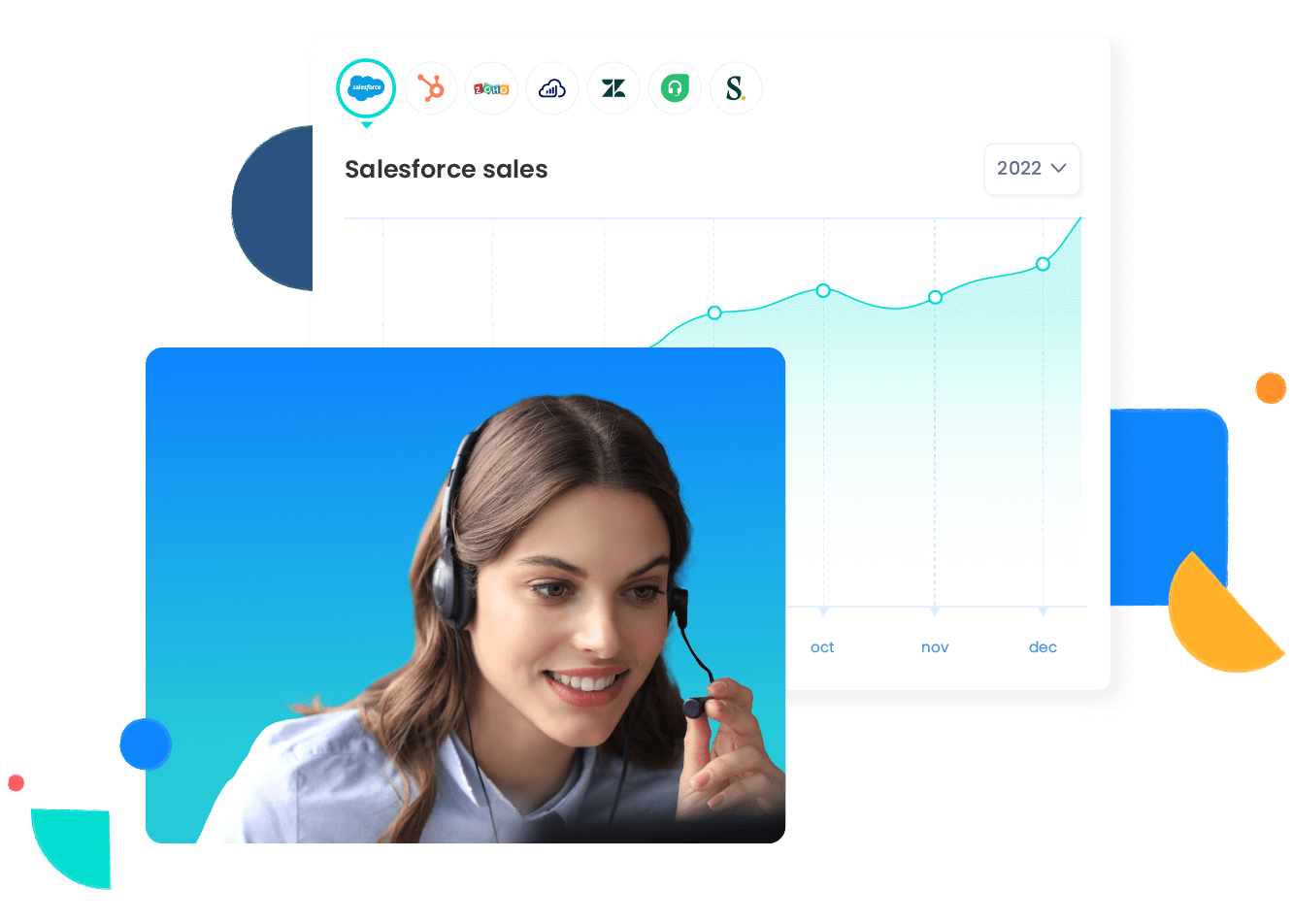 Your roadmap to predictable revenue
Reach prospects faster
Make the most of your sales teams' time with features such as making calls in one click, and automating commercial campaigns with mass communications. Plus, with the local number display option, you'll increase your pick-up rate…
Click-to-call in your CRM
Calling campaigns / SMS / Voicemail drop
Choose your outgoing number
Try it for free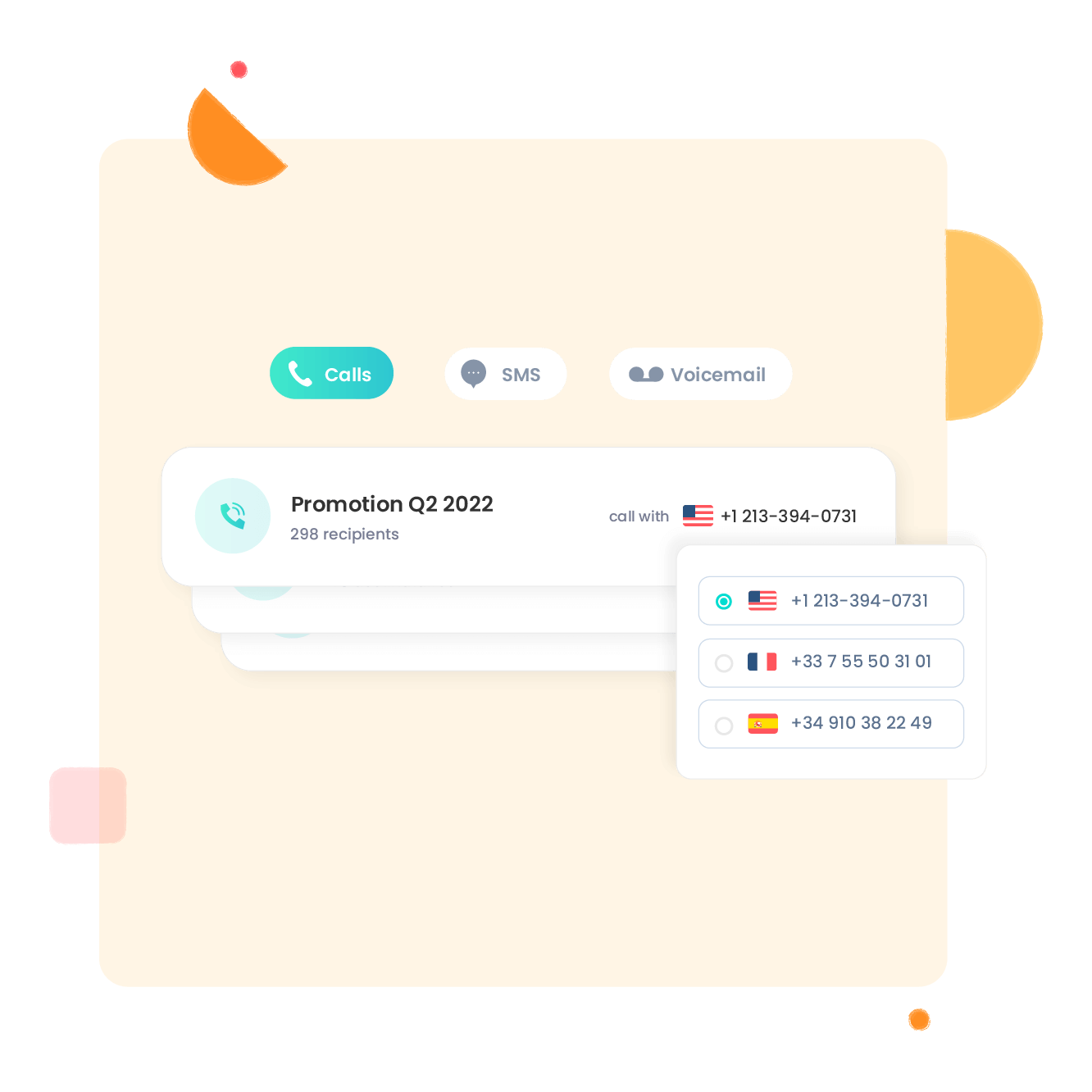 Focus on conversations, not calls
Eliminate time-consuming tasks like logging calls. With Ringover, automatically record every action in your CRM and help your sales team have more meaningful outreach.
CRM screen pop during calls
Call notes & tags
Call history & recording
Try it for free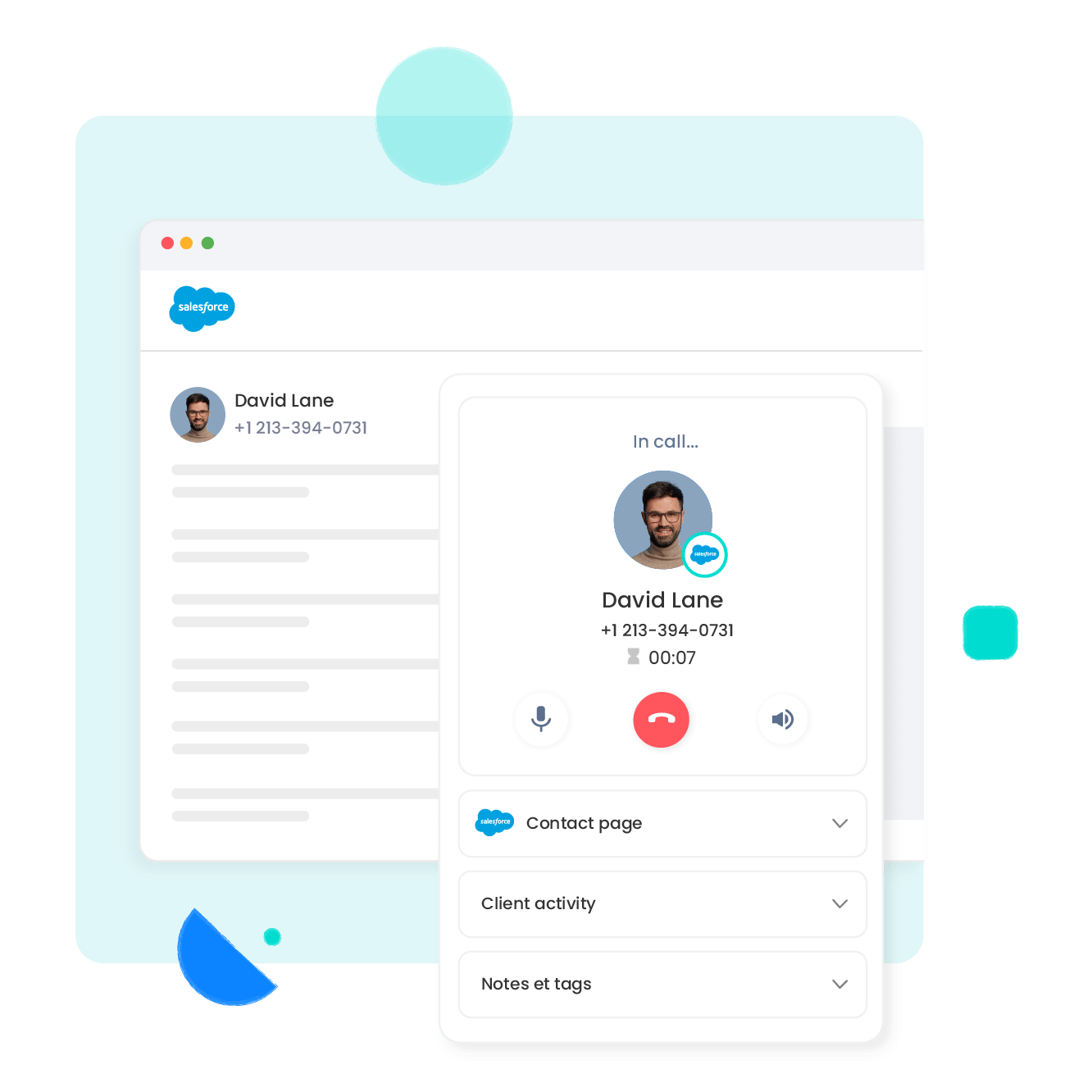 //= $options['block']['class'] ?>
Flagship features for prospection
International numbers
In more than 65 countries
Outgoing number selection
One sales agent, multiple numbers
Click-to-call
No more need to dial
CRM integration
Connects with the leading tools on the market
Call recording
Keep a trace of each conversation
SMS campaigns
Multiply your points of contact
Voicemail campaigns
For less intrusive contact
Reporting for each sales agent
Performance analysis
Manage teams with ease
Dive into an individual or a team's call statistics to measure their performance. Identify who your top performers are and who needs training or motivation.
Easy, intuitive reports
KPIs: number of calls, call duration
Personalize your dashboard for your needs
Try it for free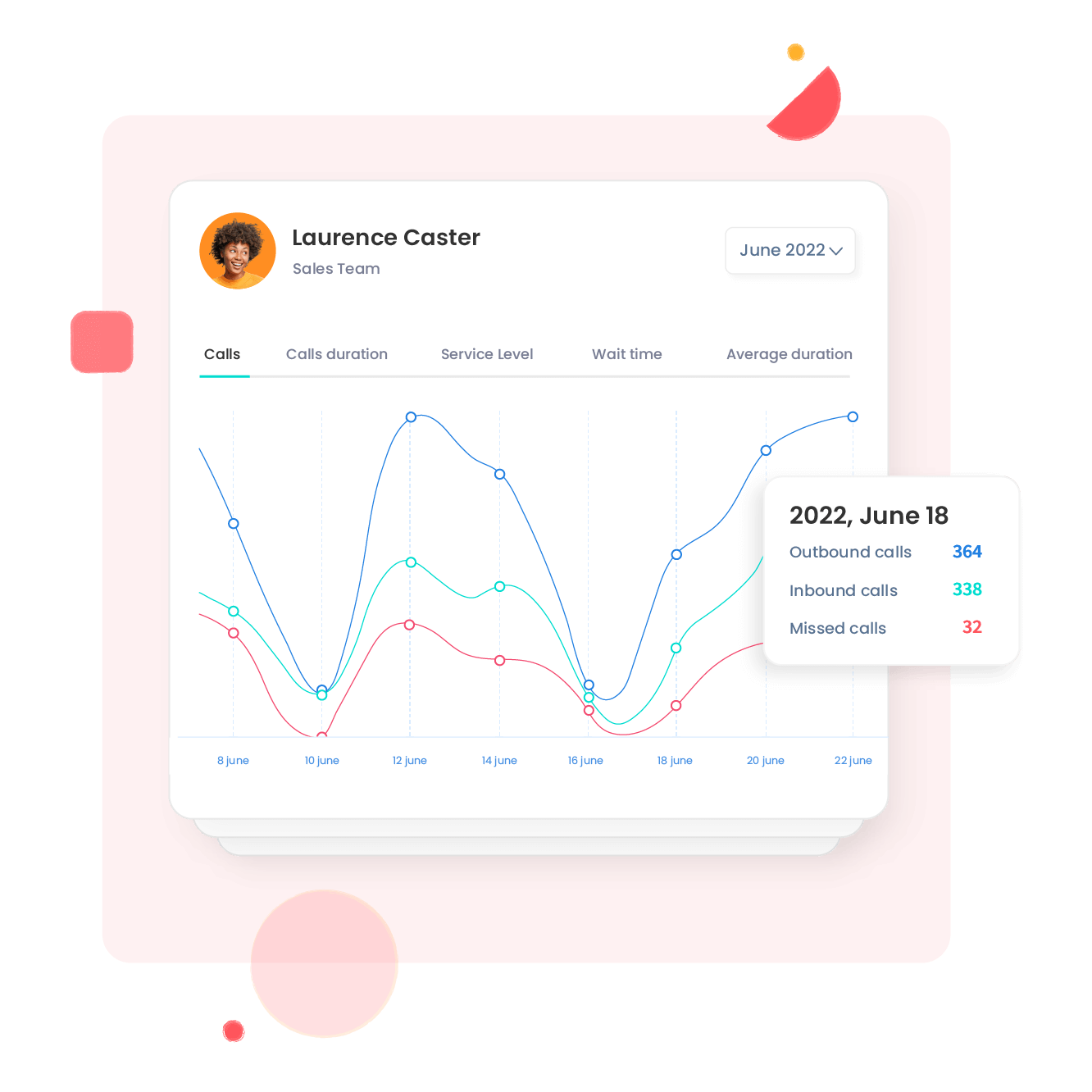 Develop top-performers
Improve your team's performance and analyze pitches and conversations in real time. Use our features to intervene during conversations when training and assisting recruits.
Call recording
Two-way listening
Discreet intervention
Try it for free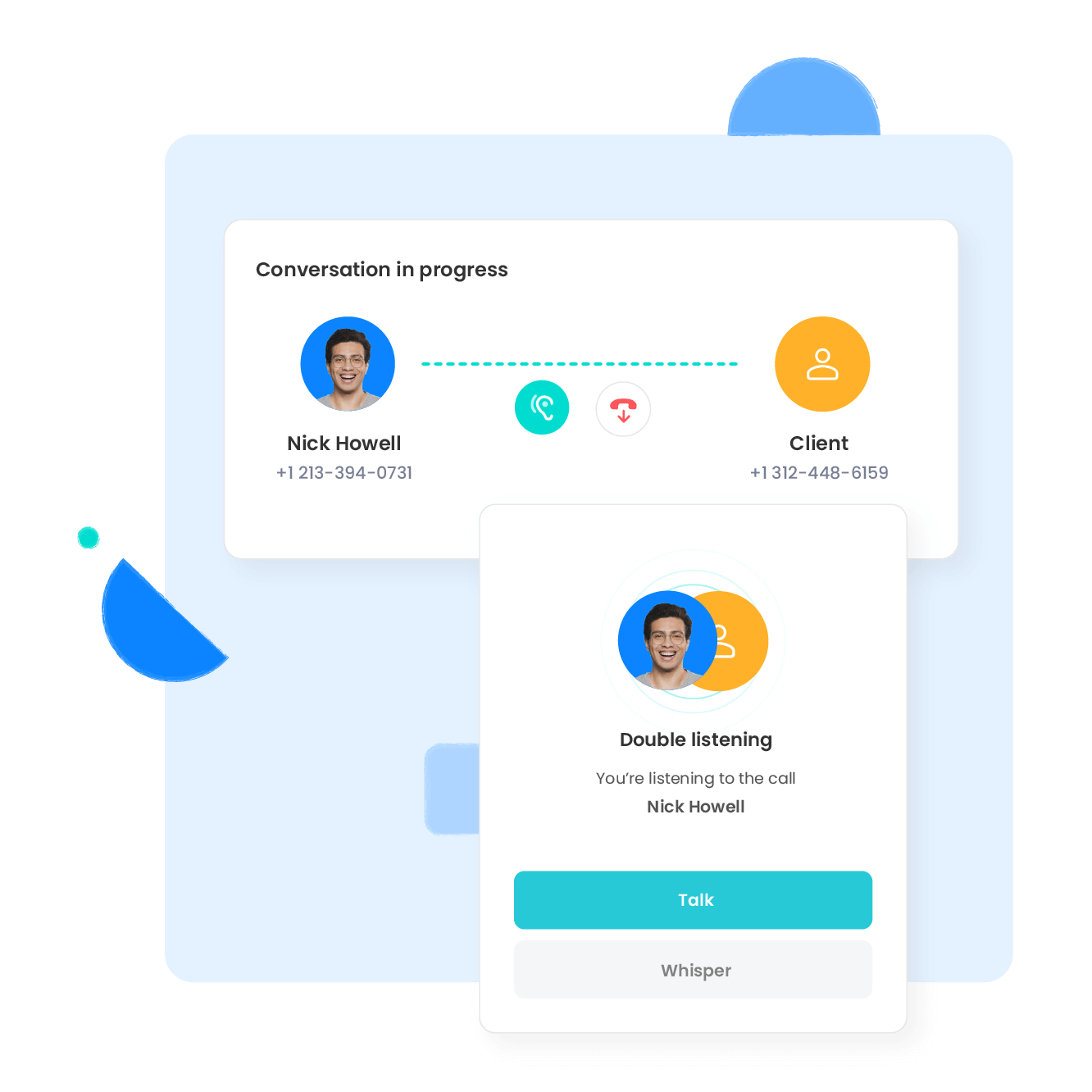 //= $options['block']['class'] ?>
Two-way listening
Listen to sale pitches in real time
Discreet intervention
Support your sales agents
Call notes & tags
Make it easy to pull up essential information
Calling campaigns
Automate mass communications
Make calls from your CRM
Why not speed up your day by making calls in one click directly from your CRM or helpdesk tool? When you connect your CRM you will also have access to screen pop during incoming calls, automatic call logging and much more...
Discover more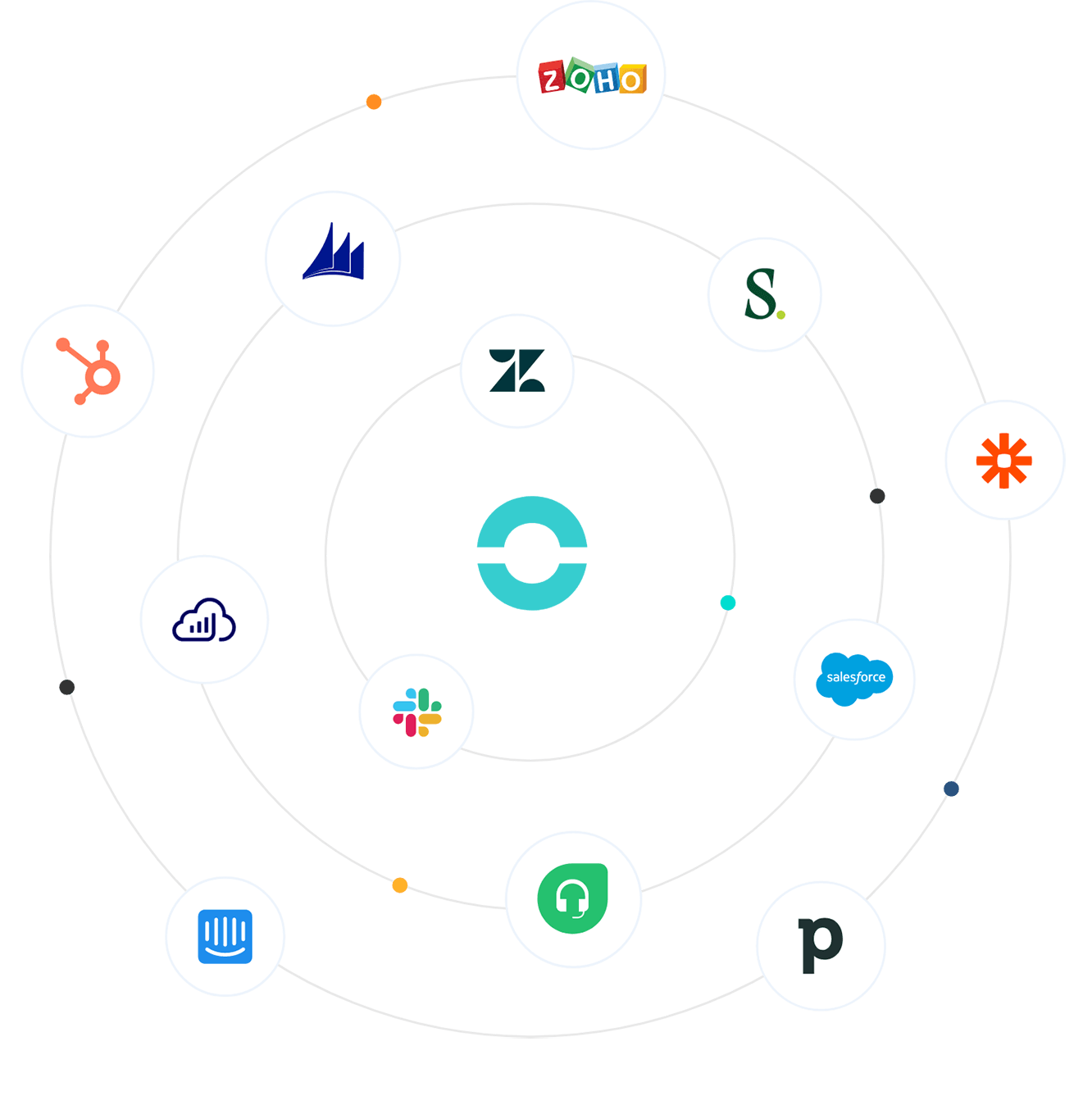 Ivo Betke
Managing Director
"I can't emphasize enough how much Ringover has helped with our development!"
Read the testimonial
Robin Tanzilli
Head of Business Development
"By using Ringover with Salesforce and the HVS module, we can help the SDR teams to boost their performance."
Read the testimonial
William Forgues
Sales Manager
"Ringover has given us the option of digitising our workstations, giving our employees even more independence and freedom to work from wherever they like."
Read the testimonial
Sign up and start making calls within minutes
No need to change numbers
No additional equipment required
Instant line activation
One-click CRM integration
Support provided by a Ringover advisor
Conveniently from mobile app or website
Encrypted data
Secure data centers
Based in US