Virtual Phone Numbers
With local, toll-free, and international numbers in 65+ countries, you can get a virtual phone number for your business in 3 easy steps and start calling right away.
What is a virtual phone number?

Unlike a traditional phone number, a virtual phone number is one that is not associated with any physical phone. Calls to virtual numbers can be redirected to other phone numbers or VoIP applications on any computer or cell phone. Usually used by international companies, virtual numbers allow you to make and receive calls from anywhere.

3 Easy Steps to Get Your Virtual Phone Number
Go to the "numbers" section in your Ringover account.
Step 2
Select the country you want to activate your number for.
Step 3
Choose a phone number from the provided selection.
The Game-Changing Advantages of Virtual Phone Numbers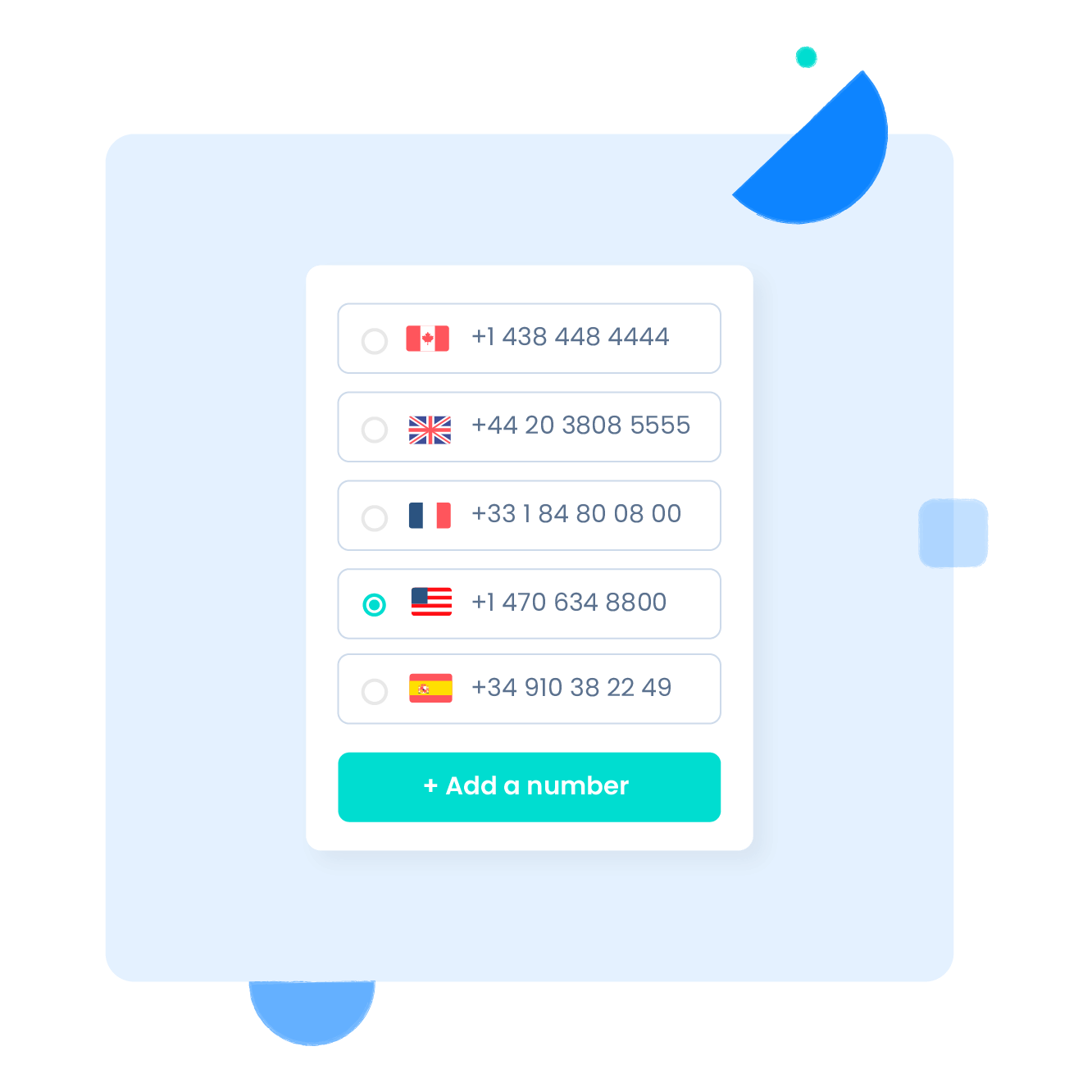 Get a New Number Fast
Entering a new market or have an important contact in another area? With virtual numbers, you can instantly activate any new number without any delay. This is the best way for companies to obtain a specific type of number to achieve their goals without any friction.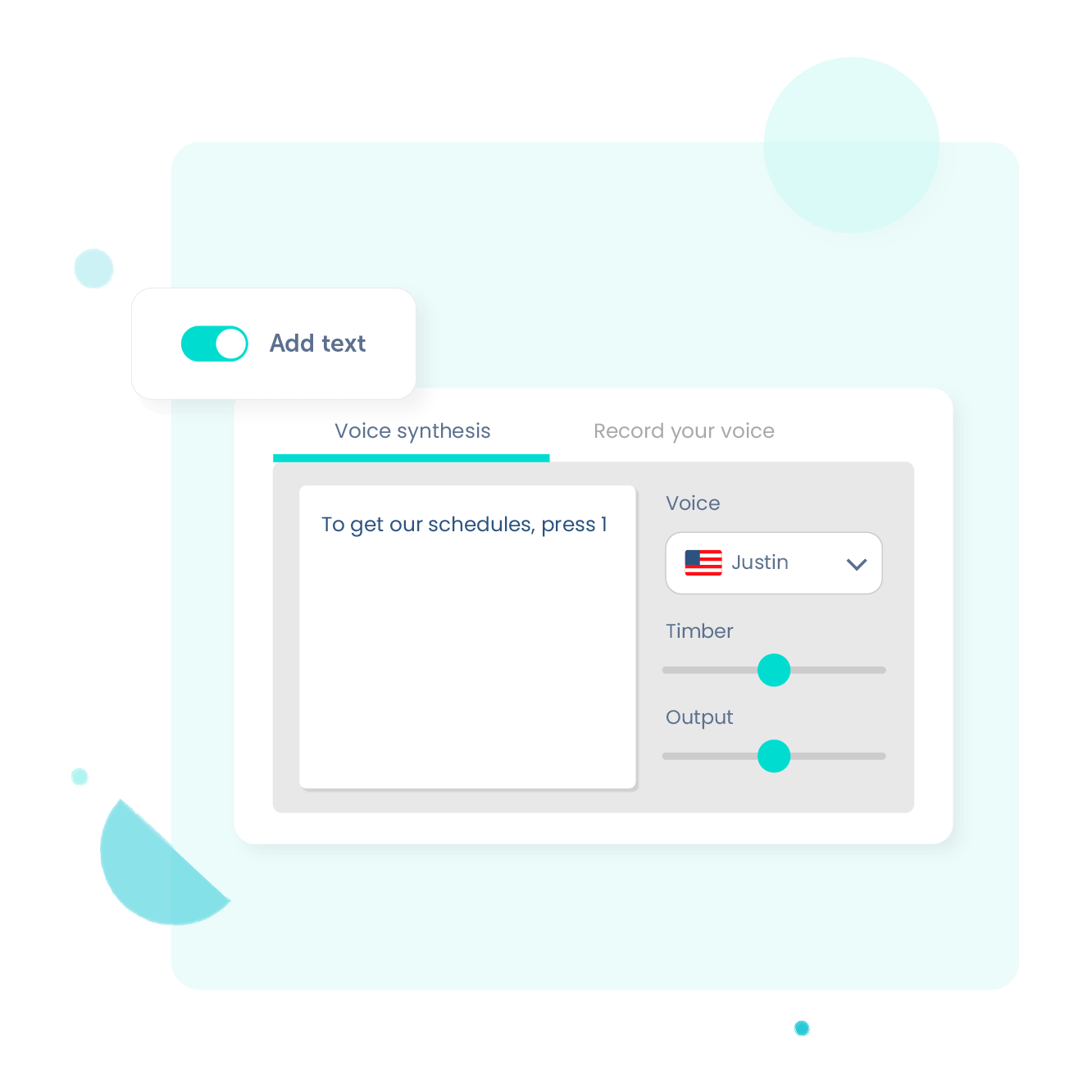 Give Your Callers a Proper Welcome
Show your professionalism to your callers using an official greeting. The greeting features that come with a virtual number allow you to easily customize on-hold messages and announcements, in the language of your choice.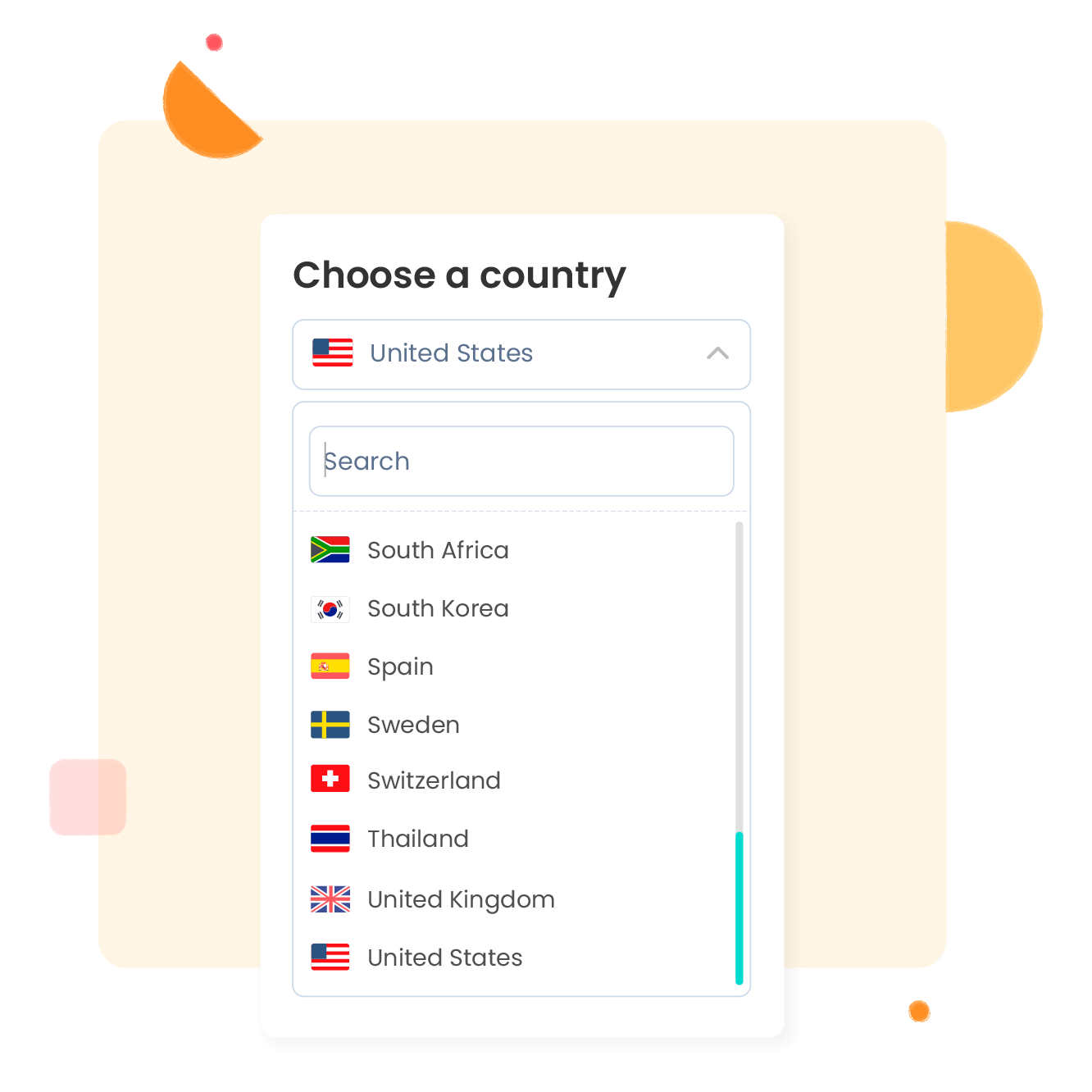 Reinforce Your Local Presence
With a virtual local number, you can establish a local presence without having to sign up for a different phone plan in each country or area. This allows you to build a strong brand image on the local level, all while saving on costs.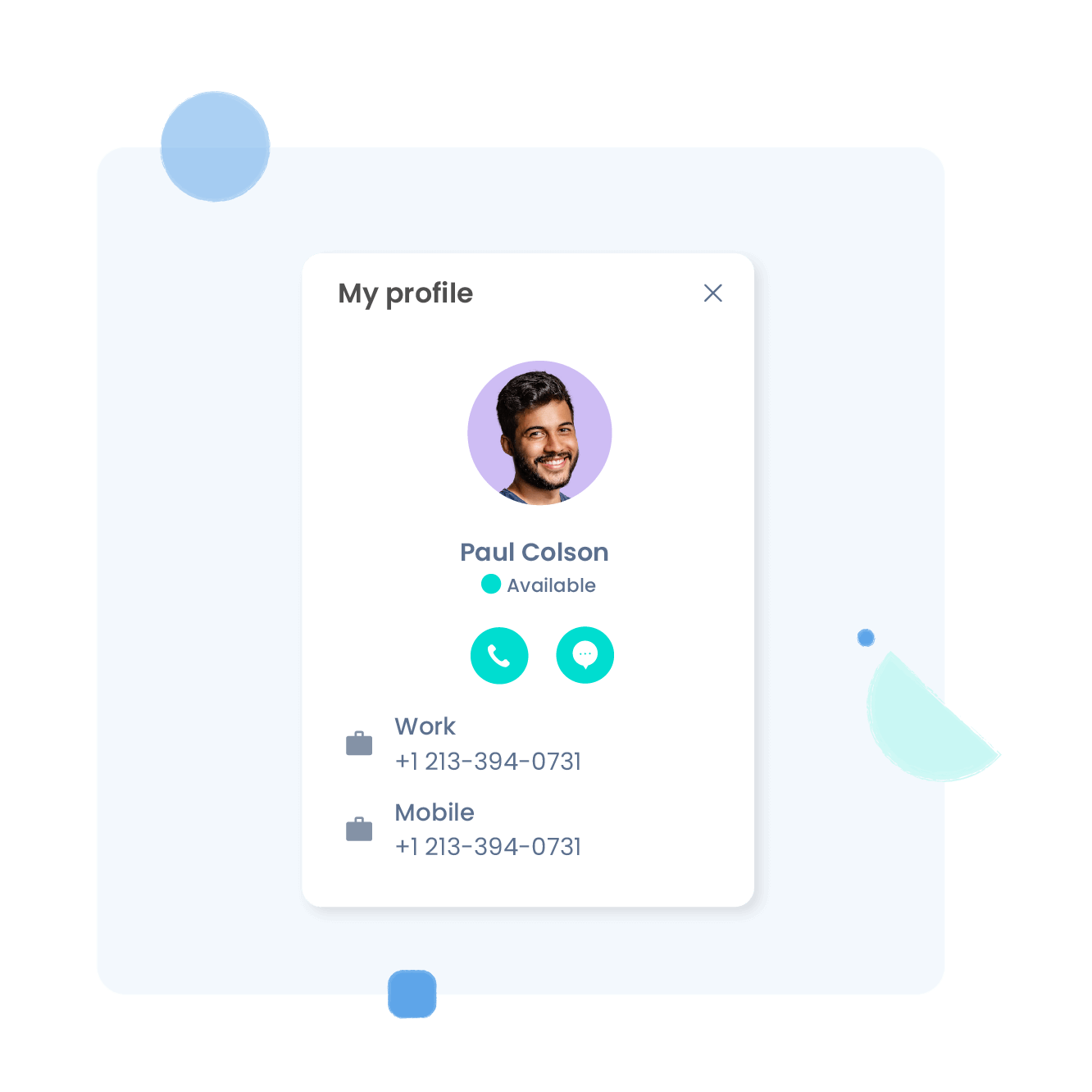 Keep Work and Personal Numbers Separate
Simplify the organization of your professional and personal life. By having a separate virtual number, you can know which calls are for business and which are not. In this way, you maintain your work-life balance, while using a single device!
Choose the Perfect Phone Number for Your Business
Ringover offers several types of numbers for your business, including local US numbers in the city of your choice, international numbers in over 65 countries, or tool-free numbers for customer support.
Scale Your Business with Virtual Numbers
Provide Support to Customers Worldwide
With an international virtual number, you can easily set up phone support in other countries. All you need to do is activate your number and record a greeting in the languages you choose. Our online studio allows your calls to be managed in over 16 languages. Then, indicate which agents will receive calls according to time frame, languages, skills, etc. using automated smart routing. Once you have taken these steps, you're ready to start providing top notch support in the country of your choice!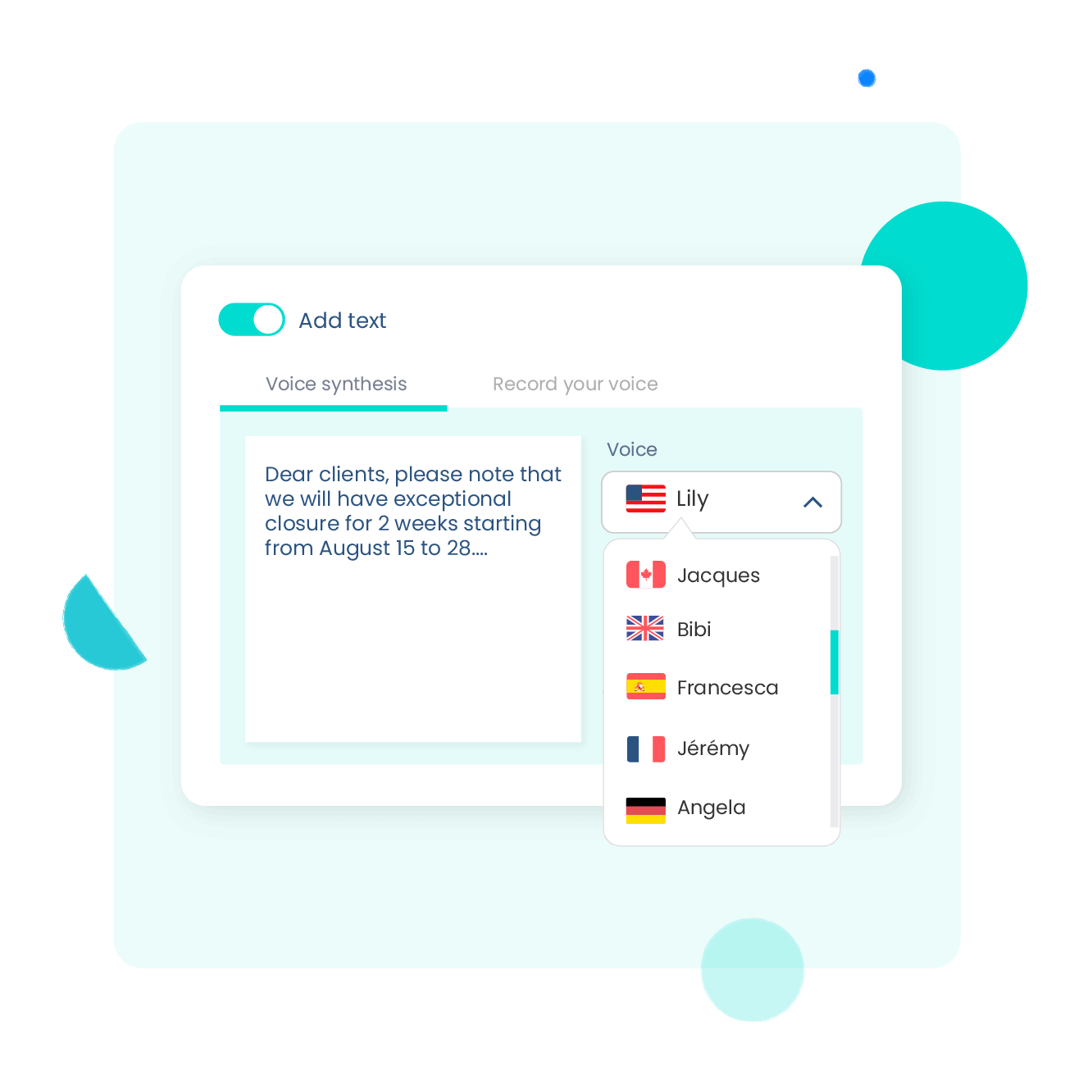 Boost the Results of Your Sales Calls
Offer your sales reps numbers for each region they call to increase the results of their sales call campaigns. Allow them to reach their target market with an easily identifiable landline or cell phone number that corresponds to the relevant area. This ensures that their calls are answered at the best pick up rate possible.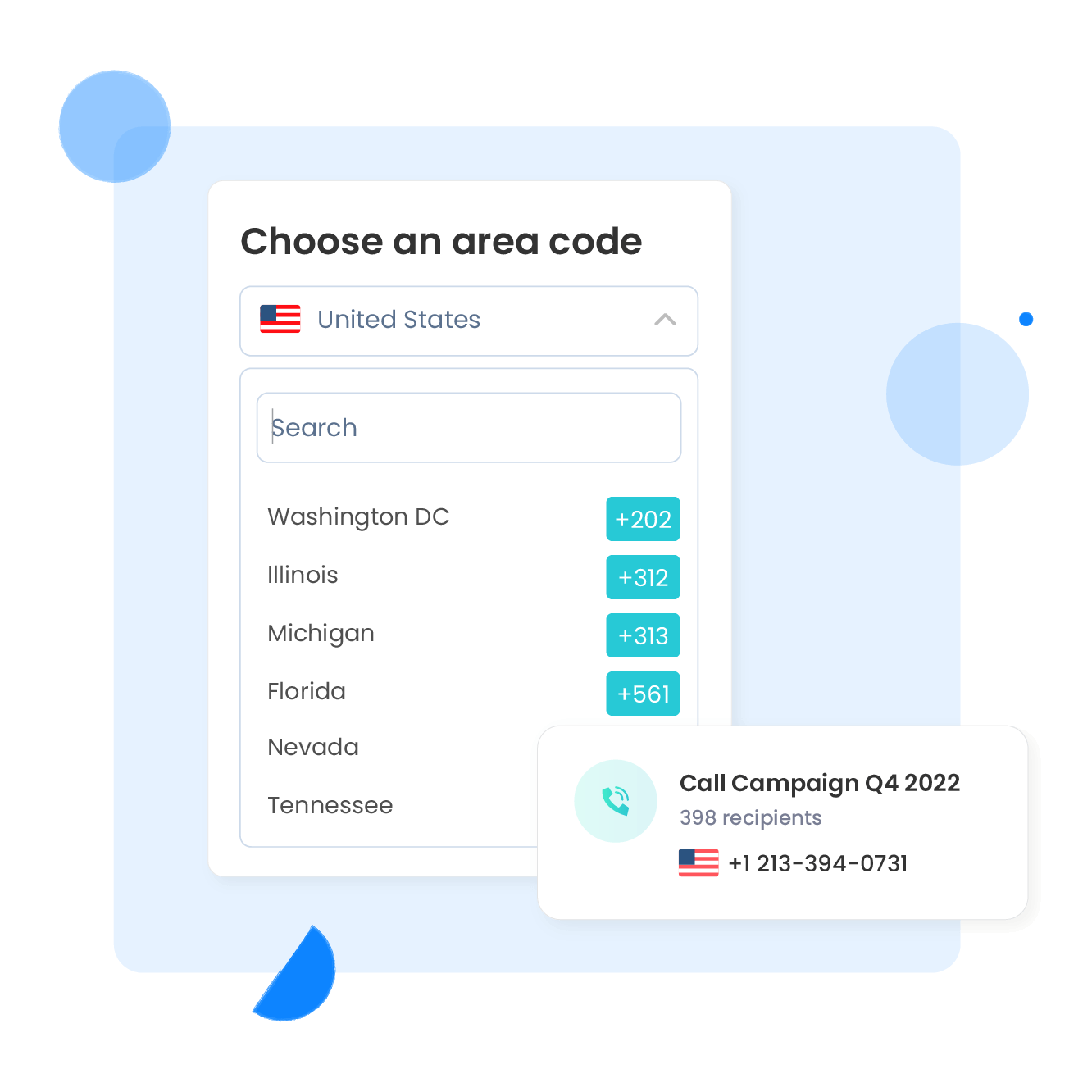 Enhance Your Marketing Campaigns with Call Tracking
Activate a virtual number for each of your campaigns (Google Ads, Facebook Display, LinkedIn, etc.) and use the call tracking dashboard to view the result of each campaign. Phone activity linked to a campaign can show you how many calls were generated, the average call duration, and the results of your campaign. This will help you know where your best leads are coming from and increase your ROI.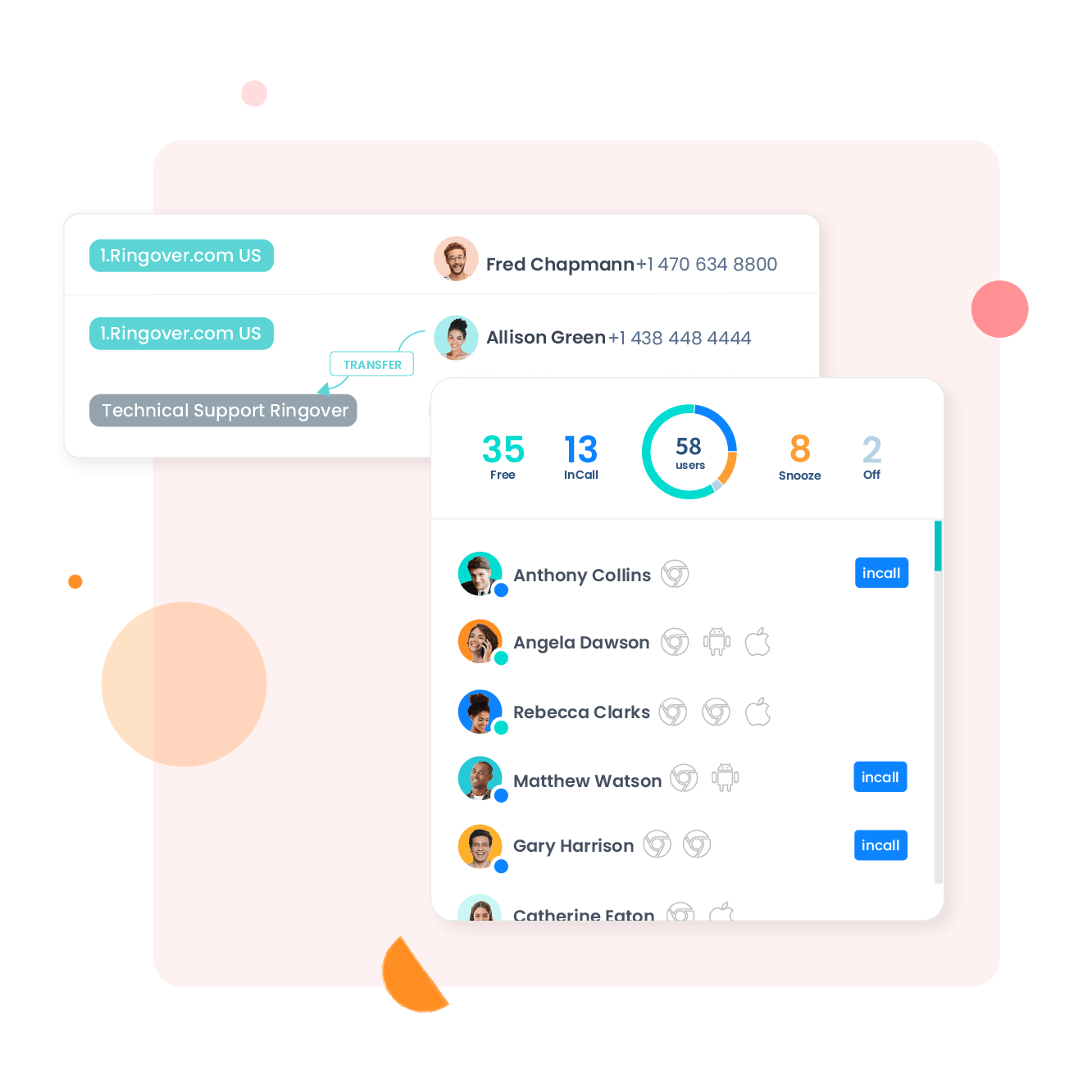 Set Up a Virtual Call Center
Virtual numbers are ideal to enable remote support and sales teams. This makes it possible to have a call center with agents located all over the globe seamlessly managing the calls. Ringover allows your remote teams to easily collaborate and pass calls from one agent to another when needed.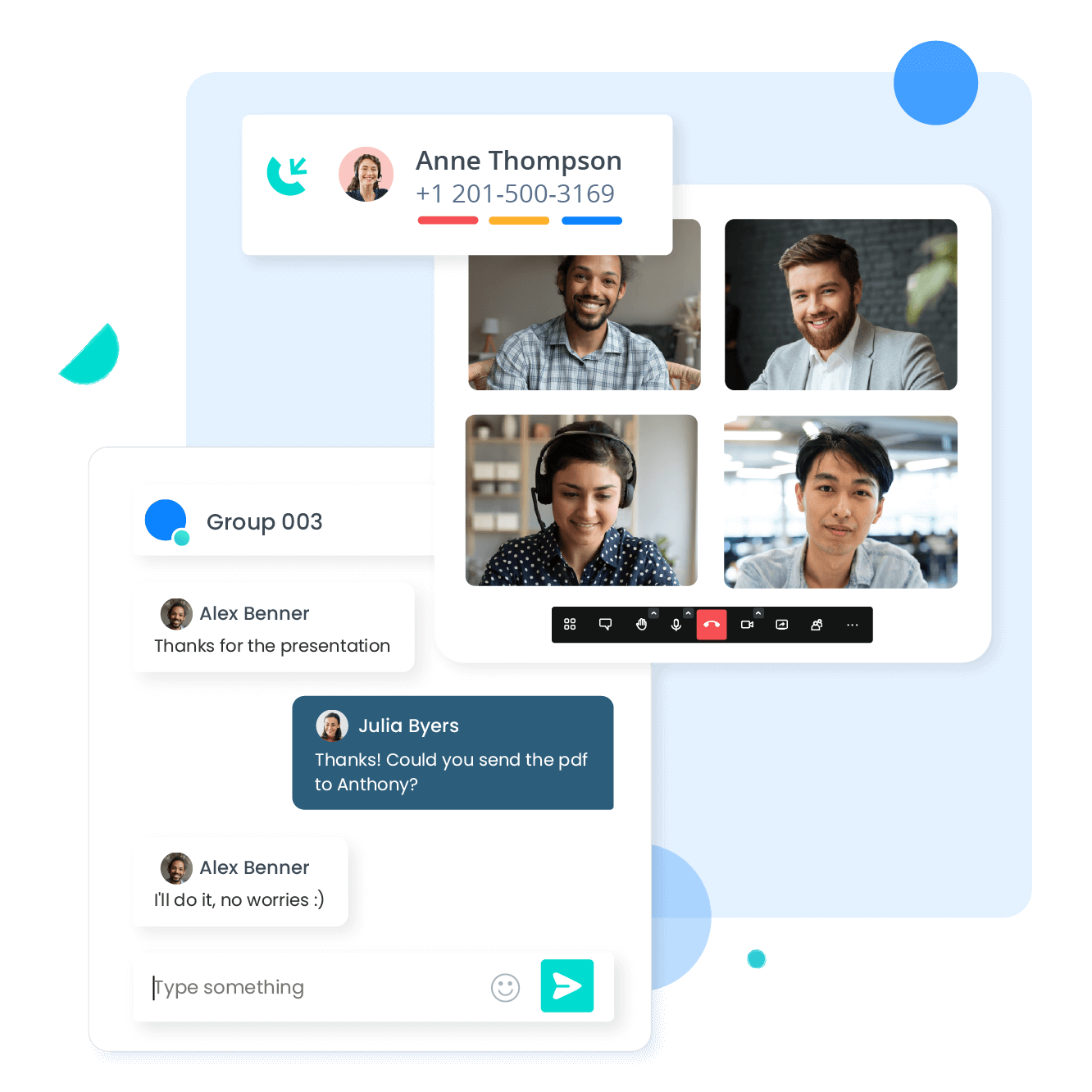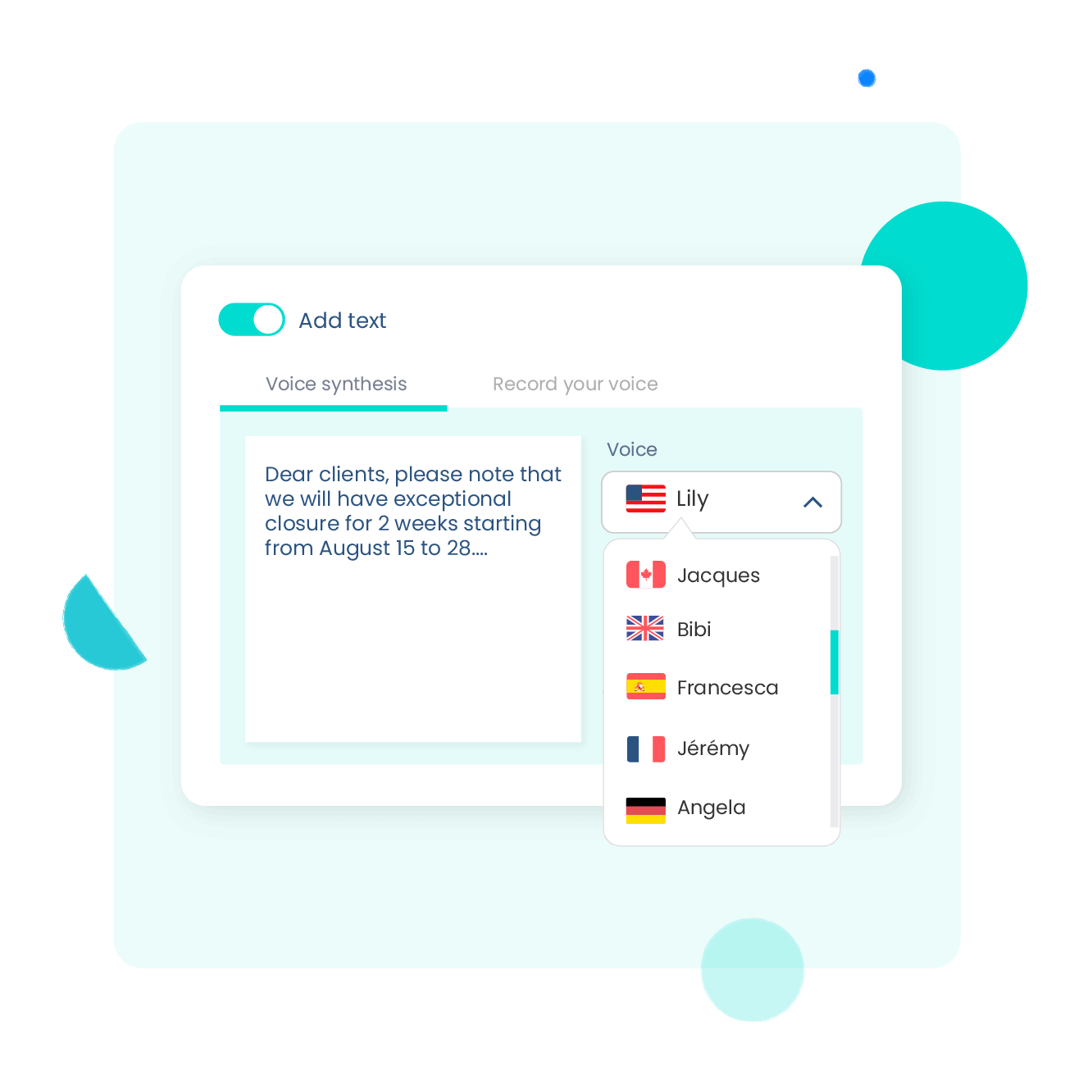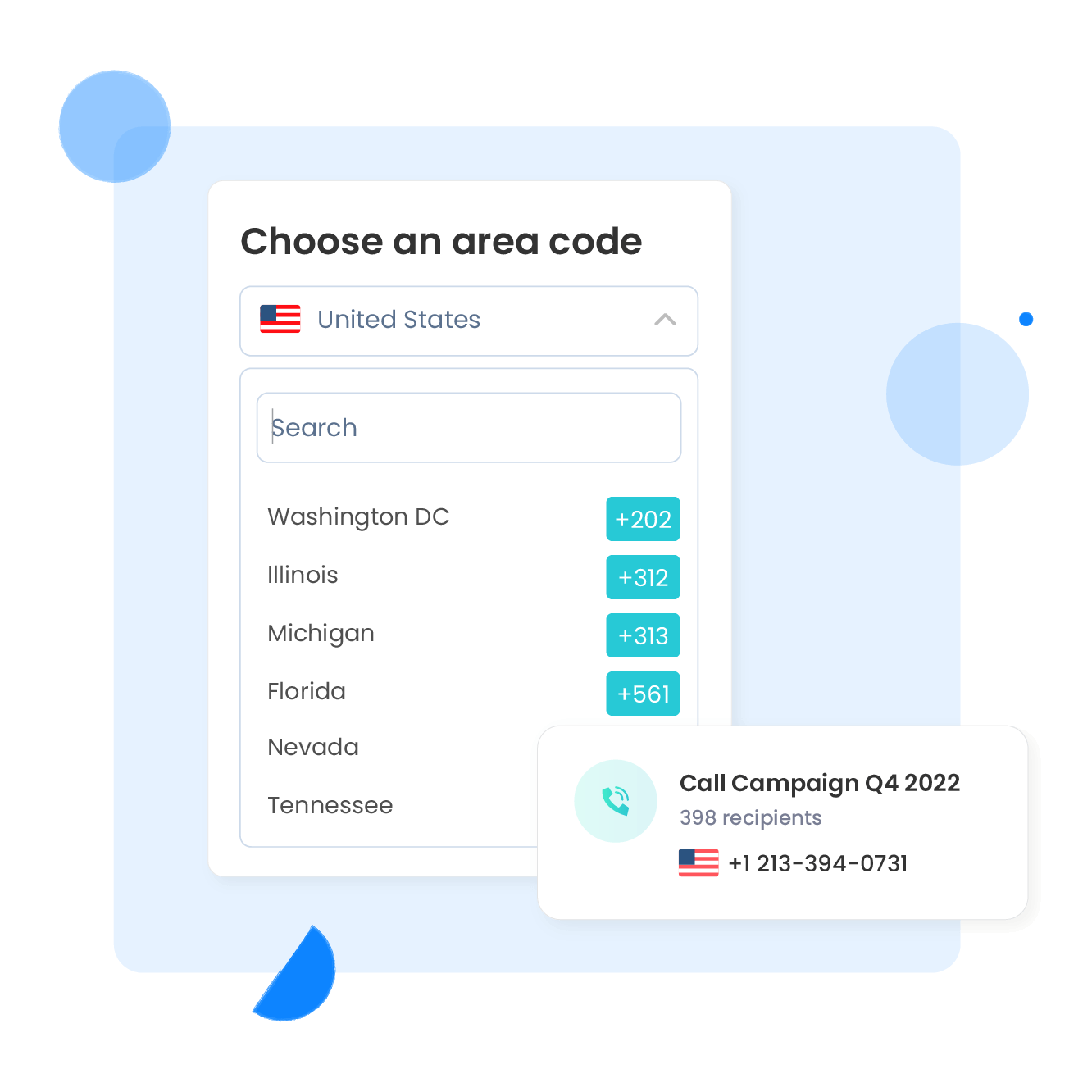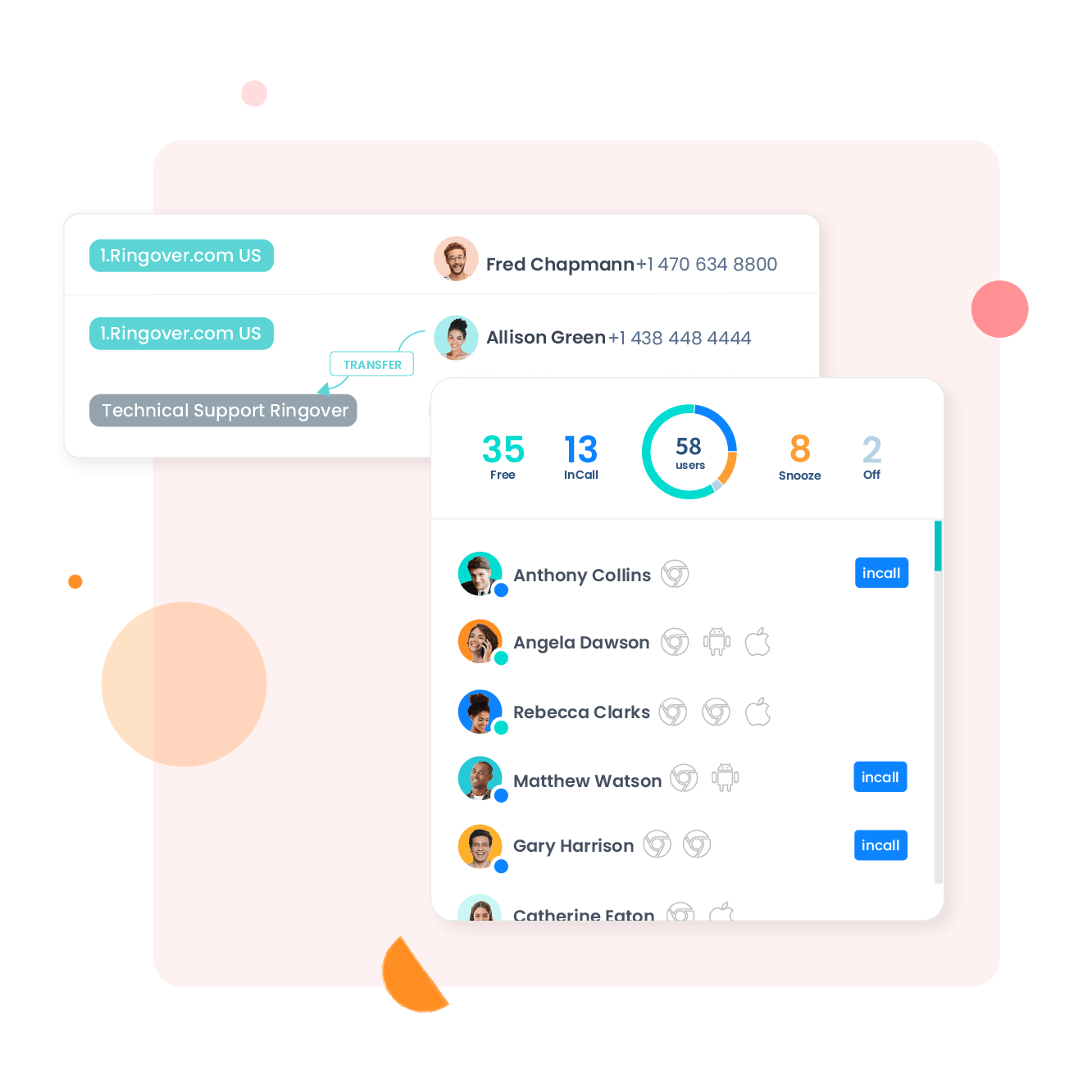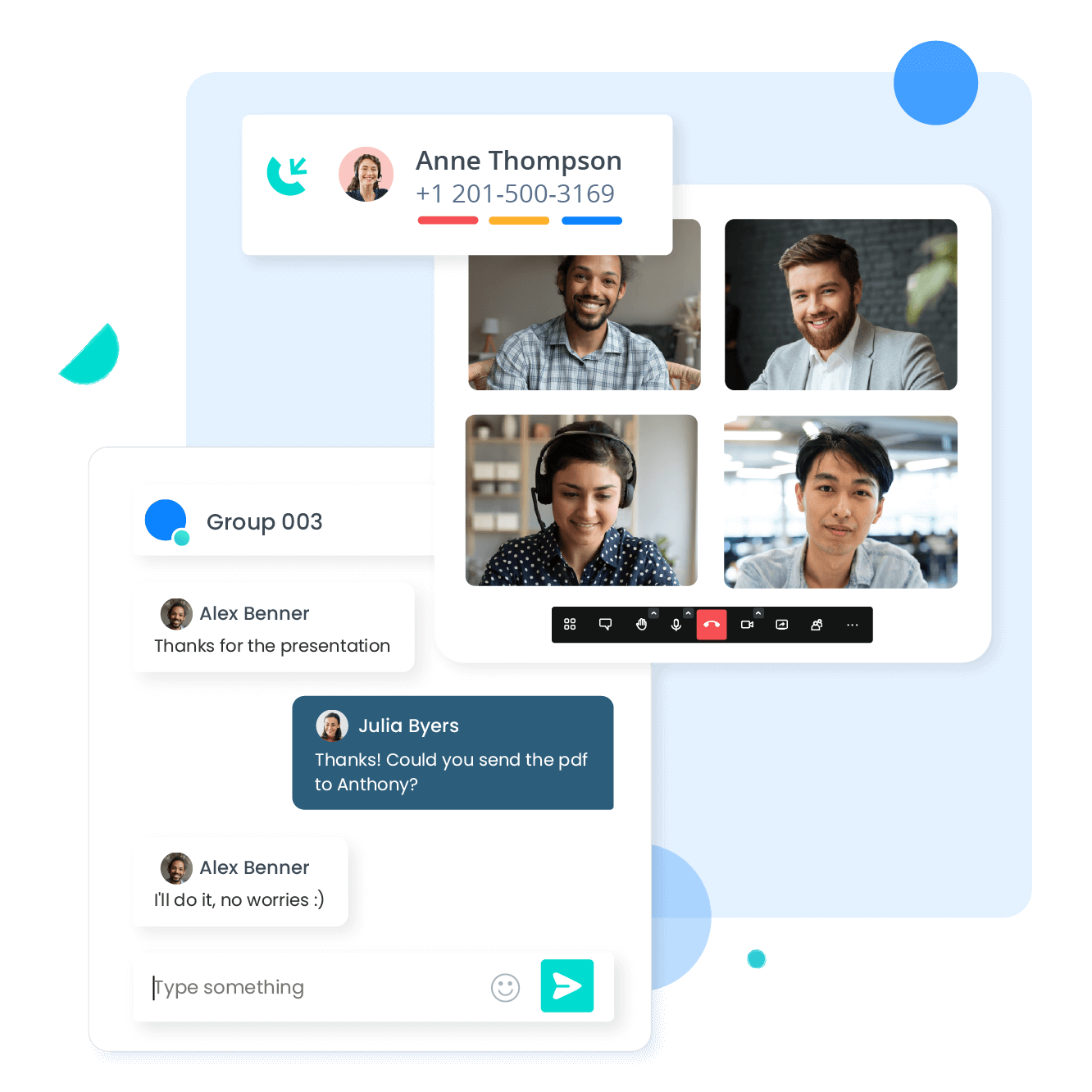 Powerful Features That Come With Your Virtual Phone Number
Our online studio lets you create greetings for your phone system in 16 different languages, as well as customize your holding music.
VoIP Call App
The VoIP app allows you to make and receive calls with your virtual number from any device: desktop computer, laptop, or cell phone.
Call forwarding can be used to send calls from a virtual number to your phone system users or other external numbers.
Call groups simplify your call routing by grouping users together by specialty, skills, or department.
Call logs and call history statistics allow you to track the activity of your virtual number.
An Interactive Voice Response server is an automated system that lets callers access the people or person they need, according to their specific needs or the department they wish to reach.
Virtual Phone Number FAQ
How do I get a virtual phone number?
Is virtual phone number free?
What is a toll free virtual number?
What are virtual mobile numbers?
What is a DID number?
Can I use my existing phone number?
With Ringover, can I have multiple phone numbers?
How do I get a virtual phone number?
Purchasing a virtual phone number is quite simple. Most of the time, all you have to do is go to the supplier's website, select the number you want, and then proceed with your purchase. With Ringover, you can activate one or more phone numbers (local, international, toll free) at any time. These numbers are immediately available to make and receive calls from Ringover VoIP calling app that can be accessed on your computer or smartphone.
Is virtual phone number free?
Virtual phone numbers are not free. Most of the time you have to pay by minute. However, with Ringover, each additional virtual number costs only $5 per month, and you can make and receive unlimited calls to the US, Canada, and 100 other destinations worldwide.
What is a toll free virtual number?
A virtual toll free number is a number that is not associated with a specific landline phone. People can call a toll free number at no cost. Calls received from a toll free number can be forwarded to an existing landline, to other members of your team, or to a VoIP app like Ringover.
What are virtual mobile numbers?
A virtual mobile number is a number that is not associated with a SIM card. You can use it from a phone app that you install on your smartphone. With Ringover, you and your team can even use this mobile number from a computer or laptop, using the MyRingover calling application.
What is a DID number?
DID number is another name for a virtual number. The term DID (Direct Inward Dialing) refers to the fact that the digits of the number are not linked to a particular geographic location. Calls to these numbers are routed through VoIP to the user's applications, wherever they are located.
Can I use my existing phone number?
With Ringover, you can use a phone number you already own, and manage it with our calling app. Simply ask our customer support to connect this number for you.
With Ringover, can I have multiple phone numbers?
Yes, you can easily use multiple phone numbers with Ringover. You can deploy phone support in several countries, for example, by activating international virtual phone numbers, or offer several local numbers to your sales reps for their phone prospecting. Simply go to your Ringover dashboard and activate the numbers of your choice and assign them to one or more users.