What is power dialing software for sales teams?

Power Dialer

Our Automatic Dialer boosts your telephone prospecting. Call faster and without interruption. Automate your call campaigns with Ringover's Power Dialer. Our Power Dialer Software is easier than anything seen before.
What is a Power Dialer?
Power Dialer definition: is an automatic dialing system that allows you to call through a manually set list of contact or prospect phone numbers. It is a simple yet efficient calling system that dials numbers one after the other, ensuring the previous call has been completed before moving on to the next.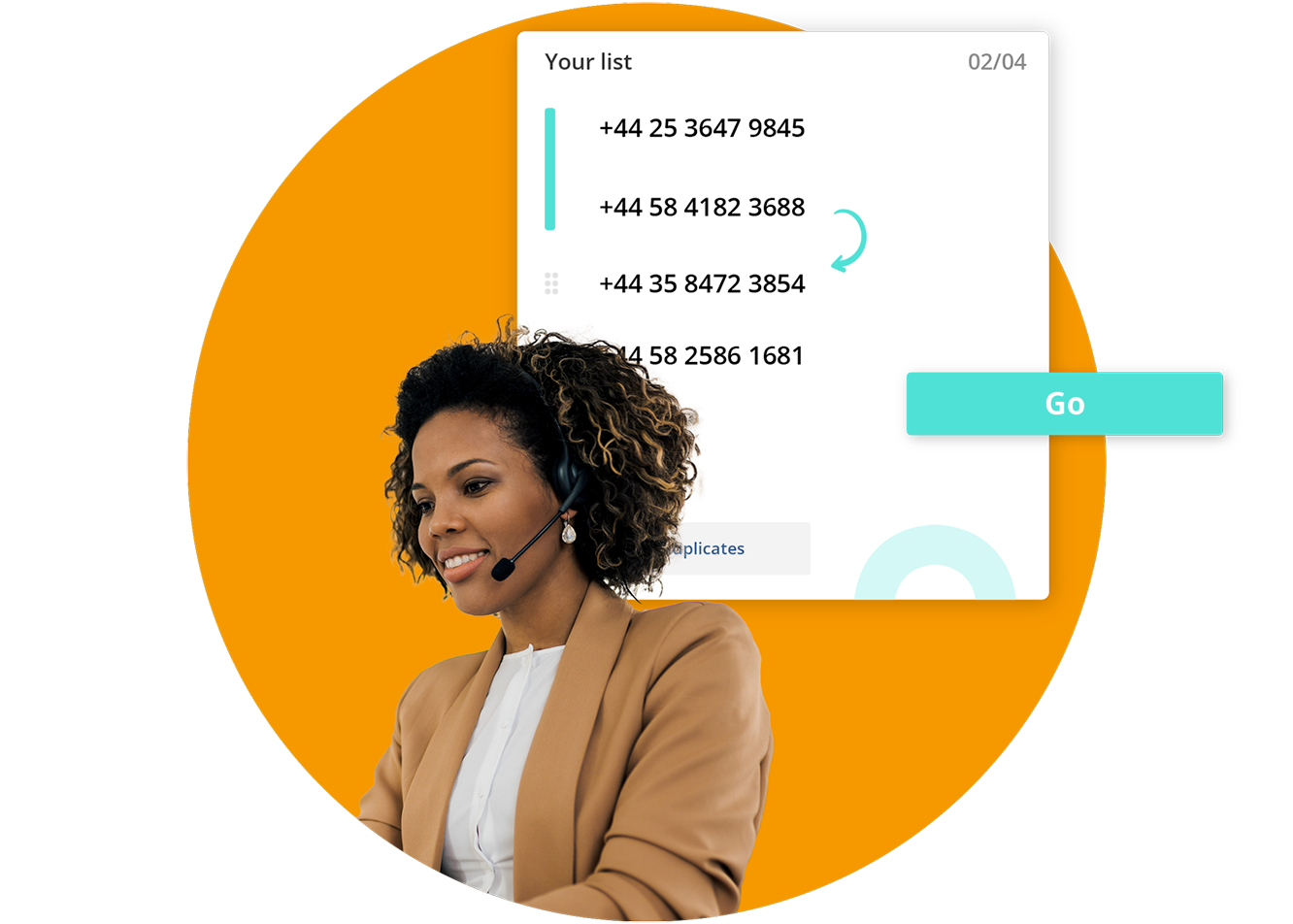 Why should sales reps use a Power Dialer?
The Power Dialer software is simplicity at its best. It removes the stress of making calls, allowing sales reps to make 5x more calls in any given day while achieving their objectives. Using a Power Dialer increases agent productivity by more than 50%, eliminating manual tasks and unnecessary downtime. Power Dialers are widely used by sales teams to launch sales call campaigns using contacts imported into the software from a CRM or other data sources.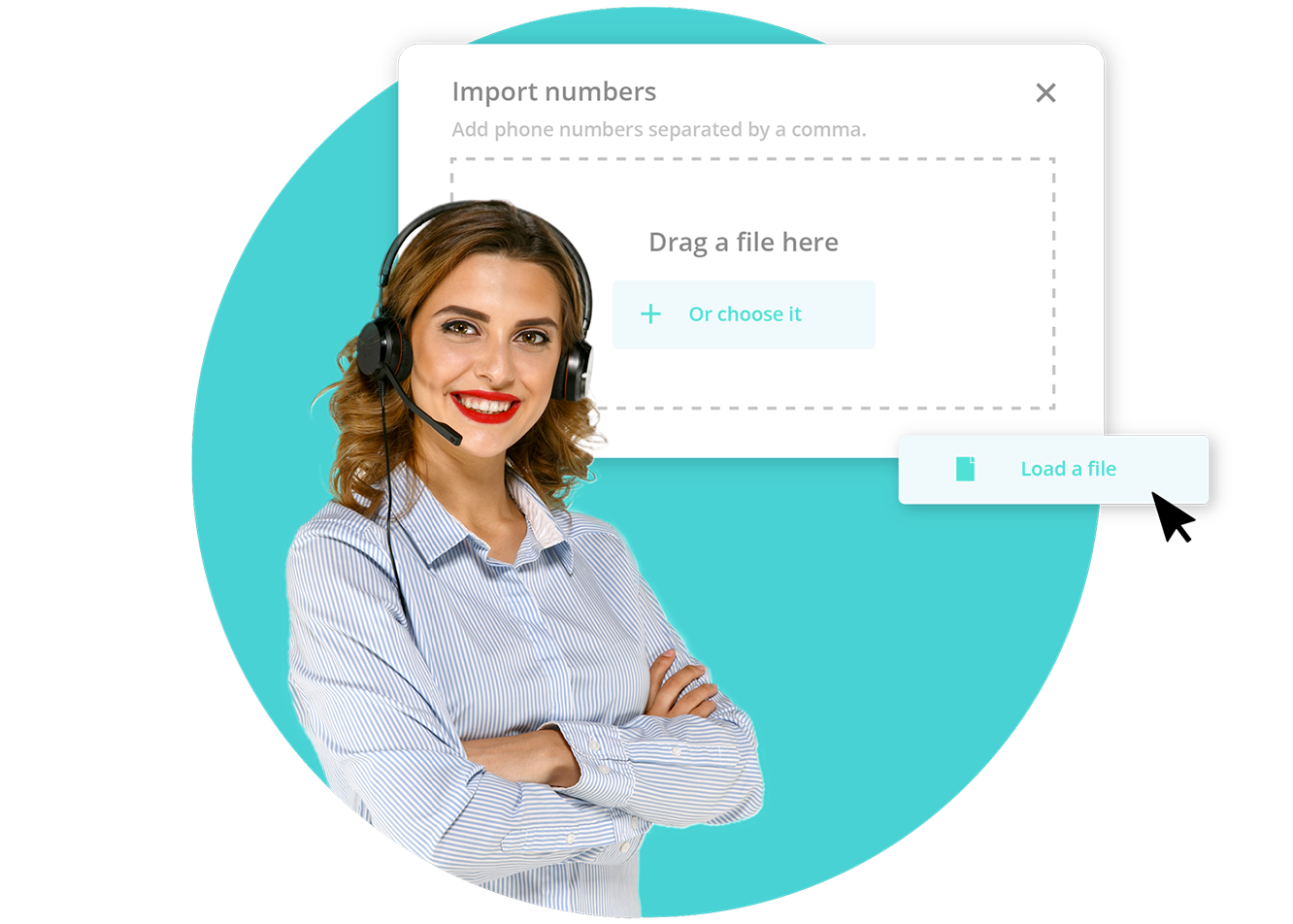 The perfect tool for cold calling
Cold calling is still undefeated when it comes to finding new leads. Although with cold mailing an agent can target a bulk of prospects in one email send, cold calling still has a higher chance of gaining the prospect's trust through live conversation. A Power Dialer is therefore one of the best ways to conduct successful cold calling campaigns. It's the perfect tool to step up outbound call volume without the hassle of manually dialing numbers or losing valuable time between each call.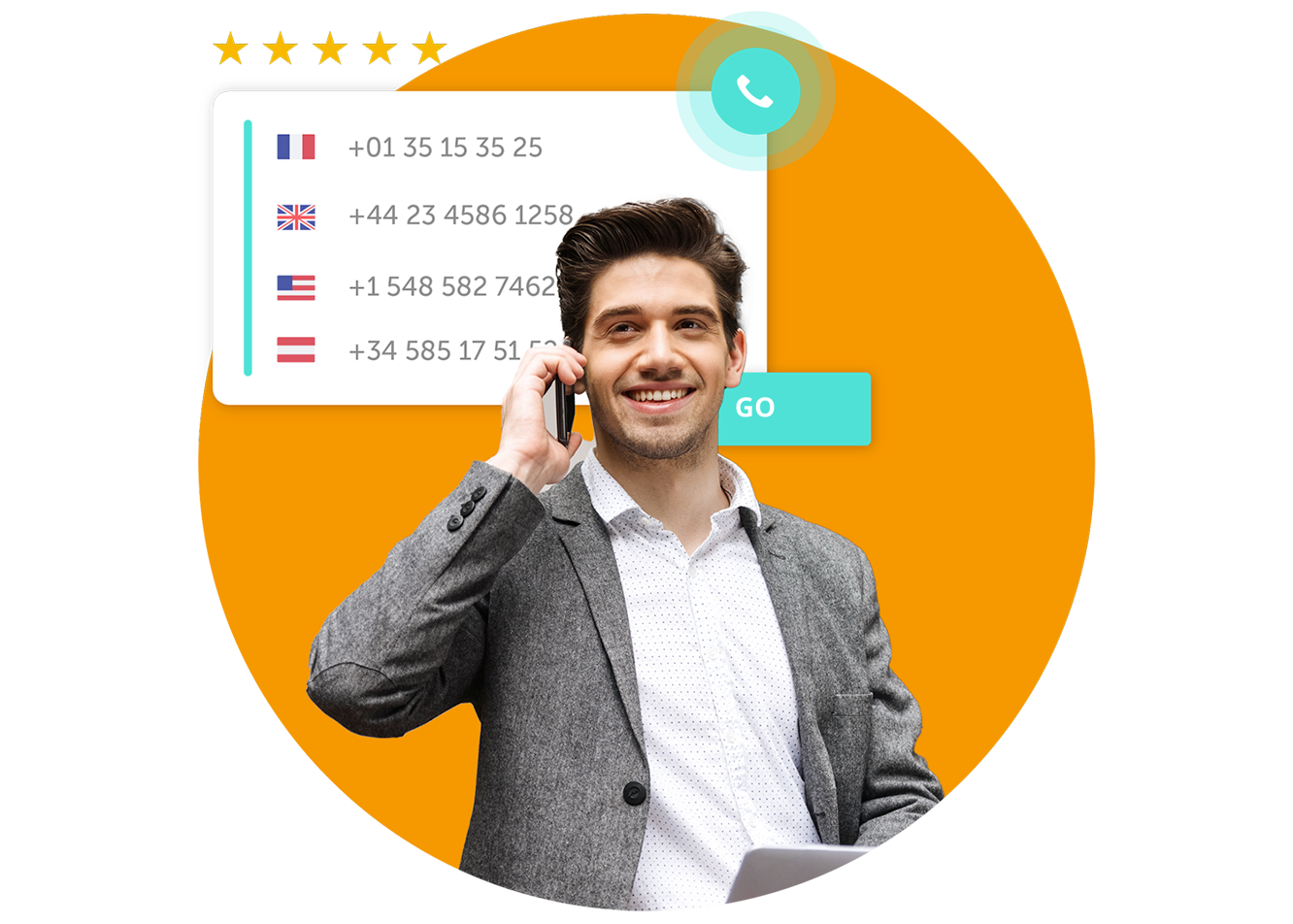 Discover the most powerful Power Dialer
Ringover's Power Dialer is complete, easy to use and designed with the agent's needs at the center. Any sales rep can expertly call through any batch of numbers without losing too much time.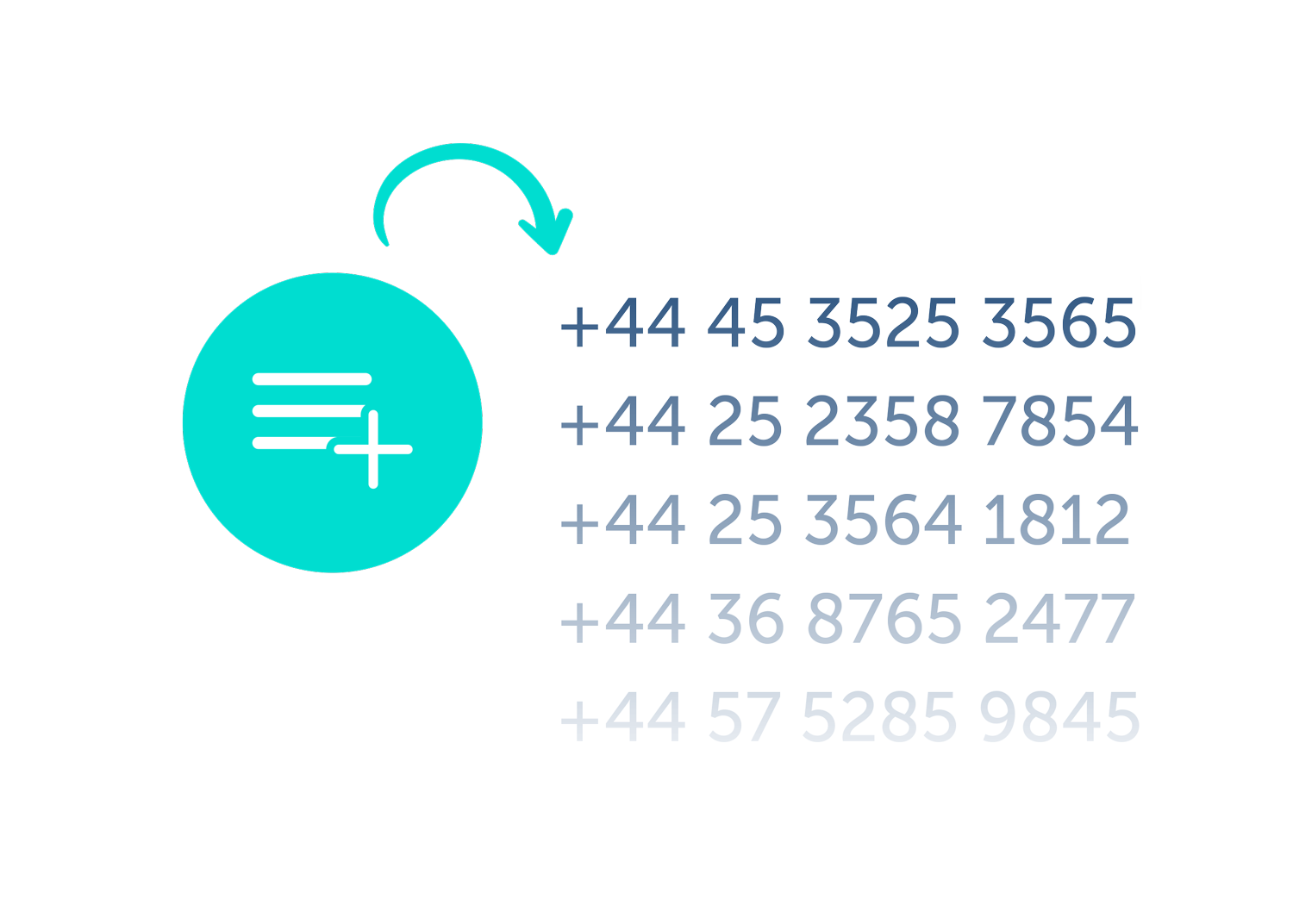 Import phone number list
Use the CSV import tool to upload a list of numbers into the dialer and get started right away on your campaign.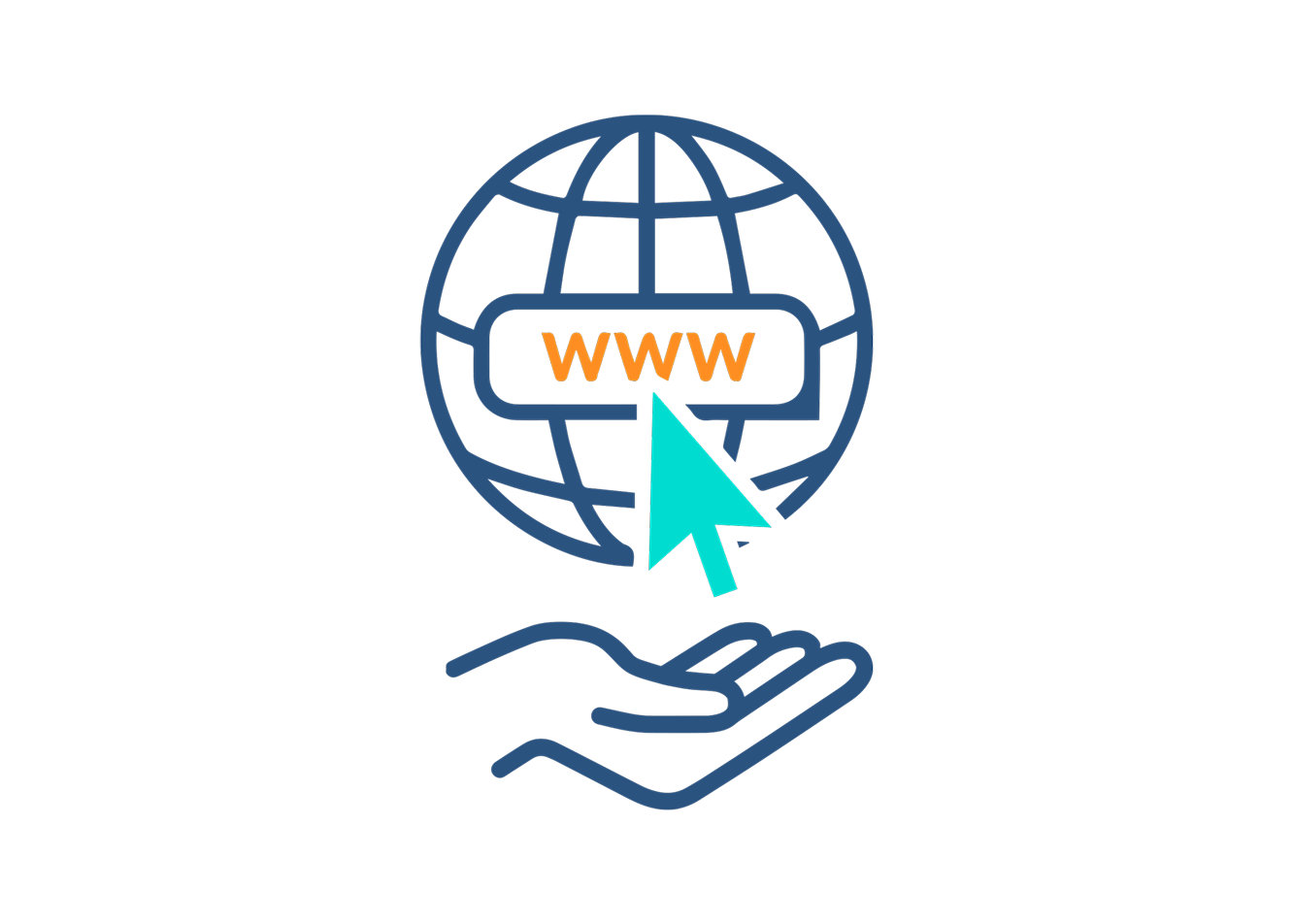 Collect numbers from websites
Use Ringover's Chrome extension to detect phone numbers found on any web page and create a campaign list from it.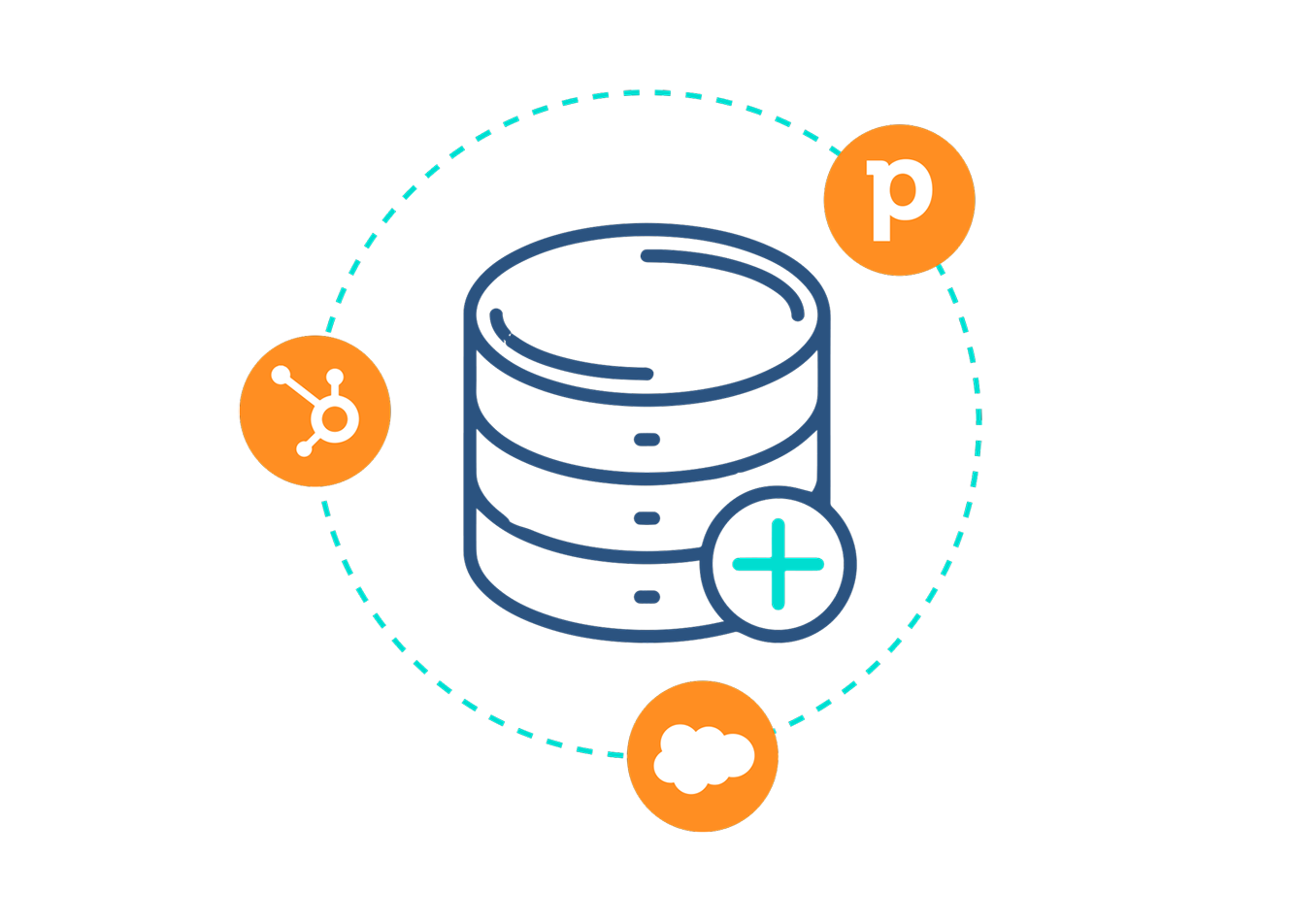 Push data from your CRM
Use contact information from your CRM to automatically launch an effective call campaign while saving time on manual dialing. Import phone numbers all at once from a single CRM page or select them one by one for more accurate selection.
See Ringover's Power Dialer in Action
Some interesting features linked to your Power Dialer
Extensive benefits for your teams
No more manual dialing
Enable your reps to make more calls and avoid losing time searching and dialing or making errors and omissions. Using a Power Dialer saves several minutes per call and allows each salesperson to make up to 100 calls per hour: an efficiency gain of 100-200%!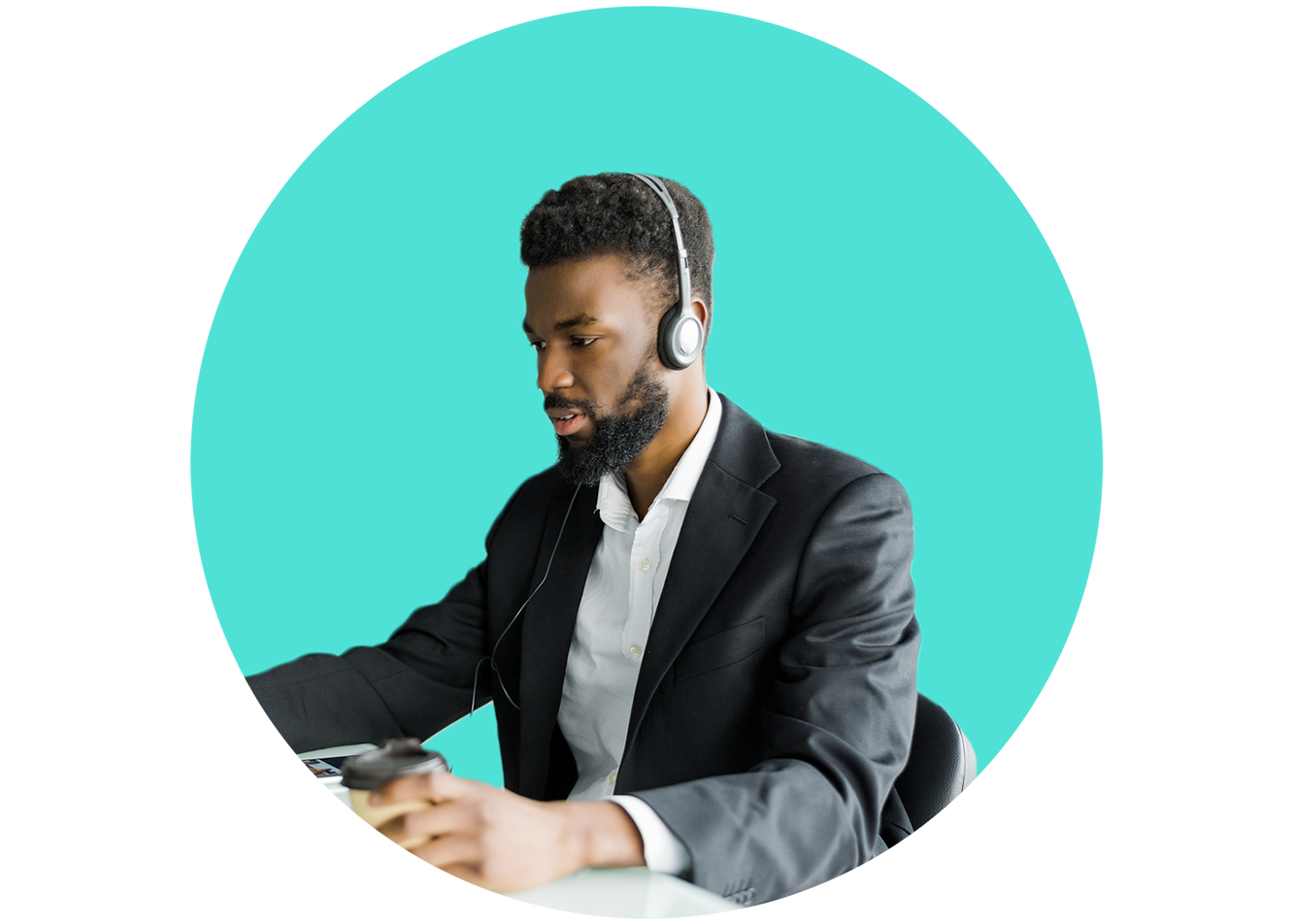 Develop cold calling rhythm
Achieve impressive outbound call rates and develop a true call campaign culture within large and small teams. Schedule dynamic cold calling sessions at regular intervals each day to constantly challenge your teams to meet new goals.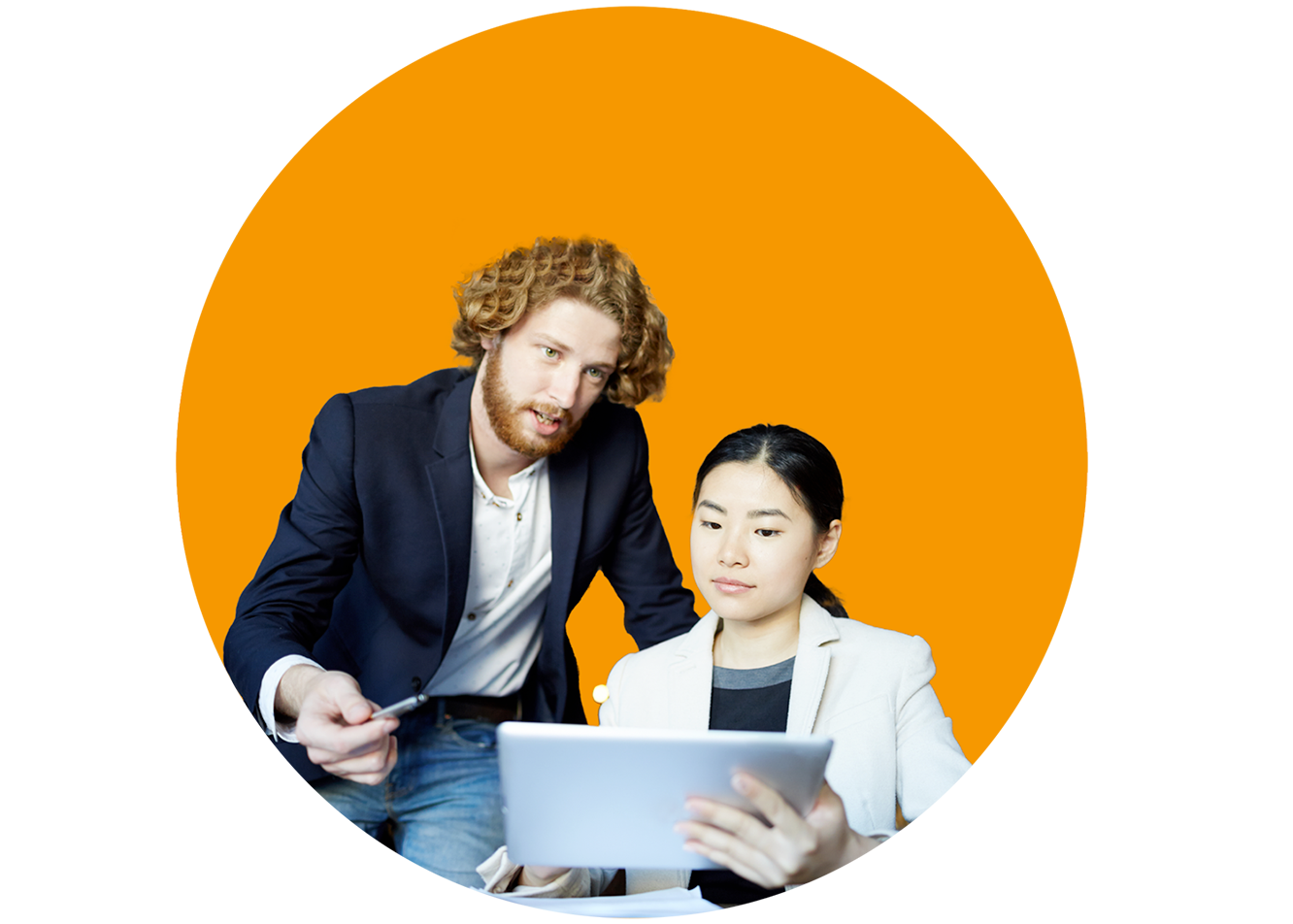 Quick launch micro campaigns
With a Power Dialer, your sales reps or SDRs can launch as many micro-call campaigns as they wish, even with smaller batches of contacts. This allows them to target their own prospects and manage their schedule as needed while remaining as productive as an ideal call center agent should be.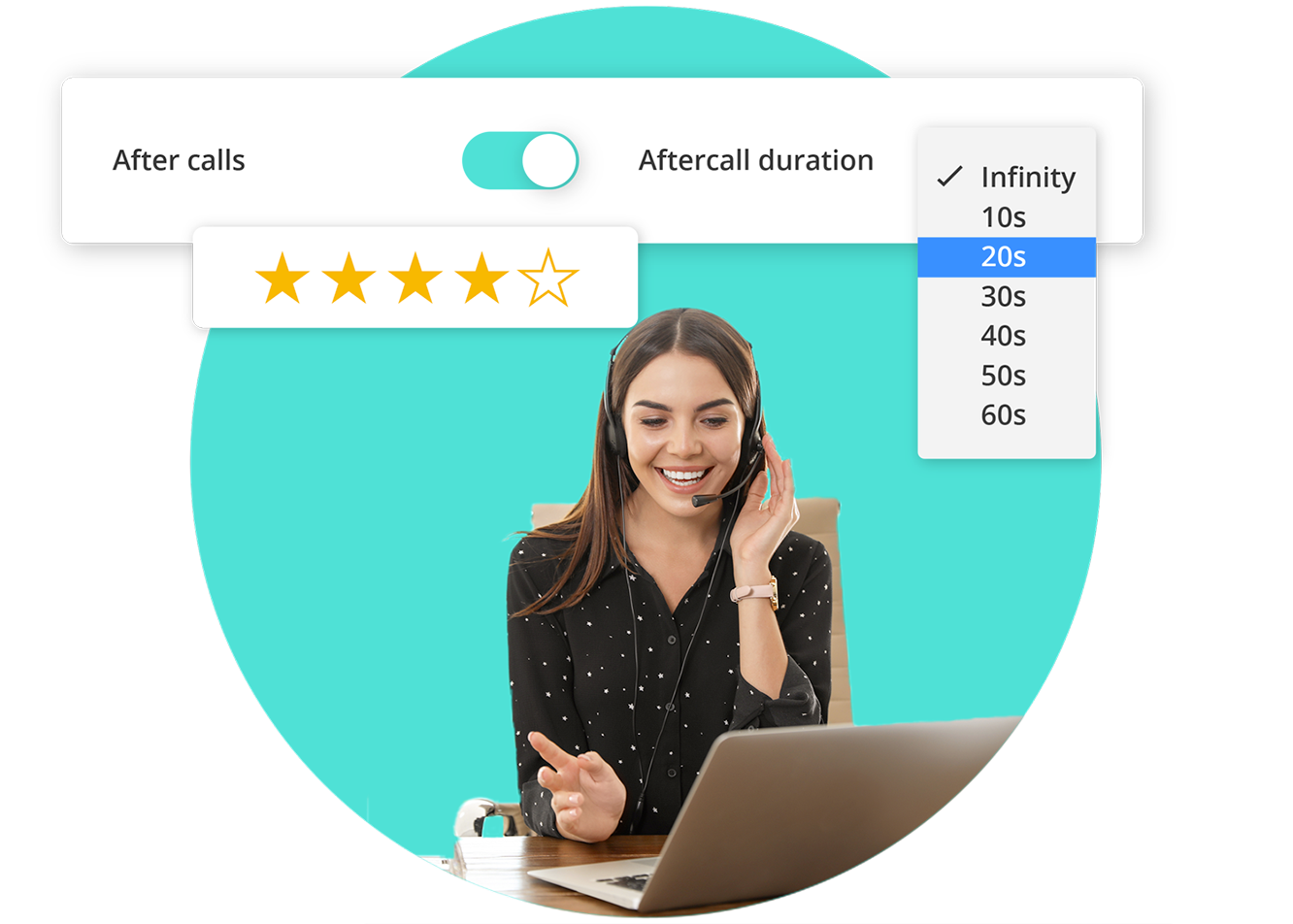 Power Dialer FAQs
Is training necessary to use a Power Dialer?
No. Ringover's Power Dialer is ultra-simple to use. Any agent on your team will be able to launch their own cold calling campaigns with just a few clicks. No training is required to use it but you can access online help if you need extra guidance - Activating and using the Ringover Power Dialer.
Power up your sales and marketing agents with the best automatic call dialer software from Ringover. By automating the process of contact dialing, our power dialer helps you dial faster and cover more contacts, thus making your sales team more productive.
I don't run a big call center. Can I still use a Power Dialer?
Yes, Ringover's Power Dialer is designed for small to medium teams including support or sales departments, even if they are made up of only a few employees. It's ideal for small teams with large lead counts as well. No specific skills or background required - just select a list of contacts and start calling efficiently.
How many numbers can I call with a Power Dialer?
You can call up to 300 numbers per campaign but you can launch as many campaigns as you wish. A Power Dialer is ideal for launching small, individual calling campaigns with lists of 10 to 300 contacts.
What is the cost to make calls with the Power Dialer?
The Power Dialer software is included in our Power plan starting at $49 User/Month. Calls are billed according to our standard unlimited call plan with calls to more than 75 landline and mobile destinations included in the price.
What is the difference between a power dialer and a predictive dialer?
The main difference is that a predictive dialer is a mass-call automation tool which dials several numbers at the same time, assigning a call to an available agent once it's answered. The Power Dialer, however, dials numbers one after the other, ensuring the previous call is completed before dialing the next number. While the predictive dialer is used at the team level, the Power Dialer is a call automation tool managed at the individual agent level. A predictive dialer is properly designed to be used in large teams and is managed at the supervisor level. It enables the supervisor to optimize call productivity for the entire team. The Power Dialer is more adapted to small and medium teams.
Power dialers and predictive dialers are automated outbound dialing systems that dial prospects on behalf of agents. While they both help reduce manual dialing time, they have the following differences.
| Power Dialers | Predictive Dialers |
| --- | --- |
| Dials numbers one after the other from a pre-set list of contacts | Dials several numbers simultaneously and assigns live calls to available agents |
| Waits for the agent to complete the previous call before dialing the next contact | Dials the next contact in the queue before the agent completes the previous call |
| Uses no mathematical predictions – it simply dials the number one after the other | Uses complex algorithms to predict agent availability and dial rate |
| Handles medium call volume – 100 to 250 calls/agent/day | Handles high call volume – 300+ calls/agent/day |
| Suitable for large teams and campaigns | Ideal for small and medium teams |
| Experiences fewer dropped calls | Experiences more dropped calls |
How much is a power dialer?
There is no standard or fixed pricing for power dialer software. The charges will depend on the service provider you choose.
For instance, Ringover has no stand-alone power dialer pricing for businesses. It comes included as a feature in the Power Plan. The pricing for the plan is $39 per user per month for annual billing and $49 per user per month for monthly billing.
Besides the monthly subscription fees, standard call rates will apply for outgoing calls. The plan includes unlimited landline and mobile calls to more than 90 destinations. Charges will apply for calls made using the auto dialer software to out-of-plan destinations.
While there might be cheap power dialers, it is best to choose one that is cost-effective and feature-rich. To learn more about Ringover power dialer pricing and functionalities, click here.
What is power dialing mode?
Power dialing mode, also called automatic call dialer mode, is an outbound dialing technology that automates the call dialing process. When you use power dialer software to make calls, it picks numbers from a predefined list of contacts/prospects and starts calling them one after the other.
An automatic dialer dials a number, connects it to the prospect, and waits for the agent to complete the call before dialing the next contact in the queue. Call dialer tools help agents reduce the time spent on choosing contacts from a list or CRM and manually dialing them.
Are predictive dialers illegal?
No. Using predictive call dialer software to make calls is not illegal in the US or anywhere else in the world. However, you must adhere to federal and state regulations in your country regarding telemarketing calls.
To give a little background, companies once used automatic caller dialer tools to promote their products and services without consent from receivers. Many countries have formed regulations to end this practice and place restrictions on auto dialing and robocalls.
For instance, the US has the Telephone Consumer Protection Act (TCPA). It prevents marketers that use auto dialer software and robocalls from making calls without obtaining prior consent from the receiver.
Likewise, most countries have a national Do Not Call (DNC) list where people can register their numbers to opt in or out of telecalls. You must first check the DNC database, failing which you might attract compliance issues and penalties.
Are power dialers legal?
Yes. All types of automatic dialers, including power dialer software, are legal in most parts of the world. However, you must comply with all telemarketing rules and regulations in your country to avoid legal repercussions.
Organizations that use automatic call dialer software to make calls in the US, for instance, must abide by the Telephone Consumer Protection Act (TCPA) and avoid calling prospects without their prior consent. Likewise, you should check the Do Not Call (DNC) registry to get the list of people who have opted in or out of telemarketing calls and robocalls.