Launch your call campaigns in a few clicks
Assign contact lists to multiple collaborators and create call campaigns to start making uninterrupted calls.
Start your free trial
Boost your telephone prospecting
Increase your sales reps productivity by more than 50%
Import contact lists as csv files and assign them to the agents of your choice. With one click, your salespeople can launch their campaigns and make calls.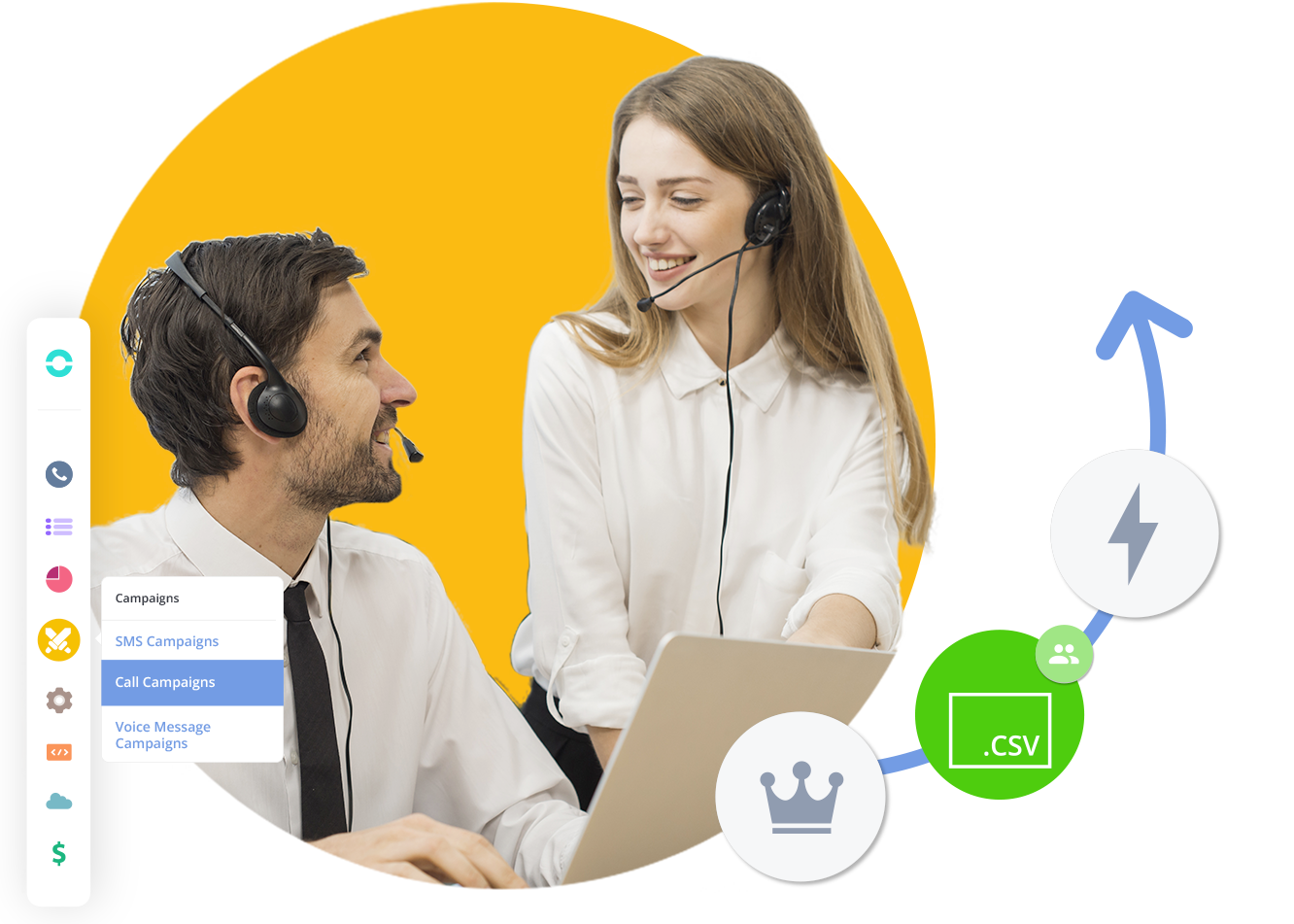 Less data entry for more calls
Allow your teams to save considerable time dialing phone numbers. Your salespeople will increase their call volume without losing time searching and dialing.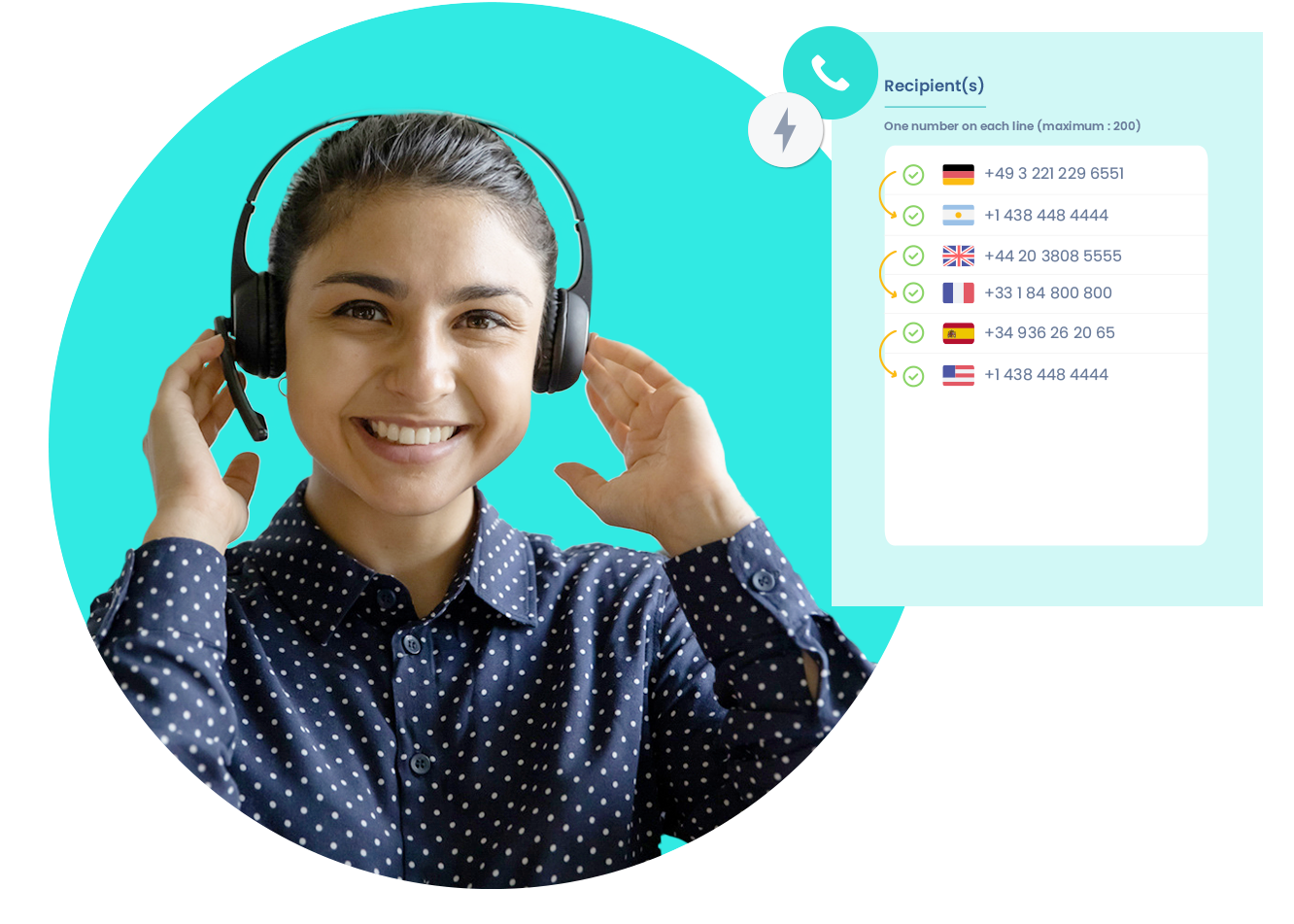 Launch your call campaigns in 1 click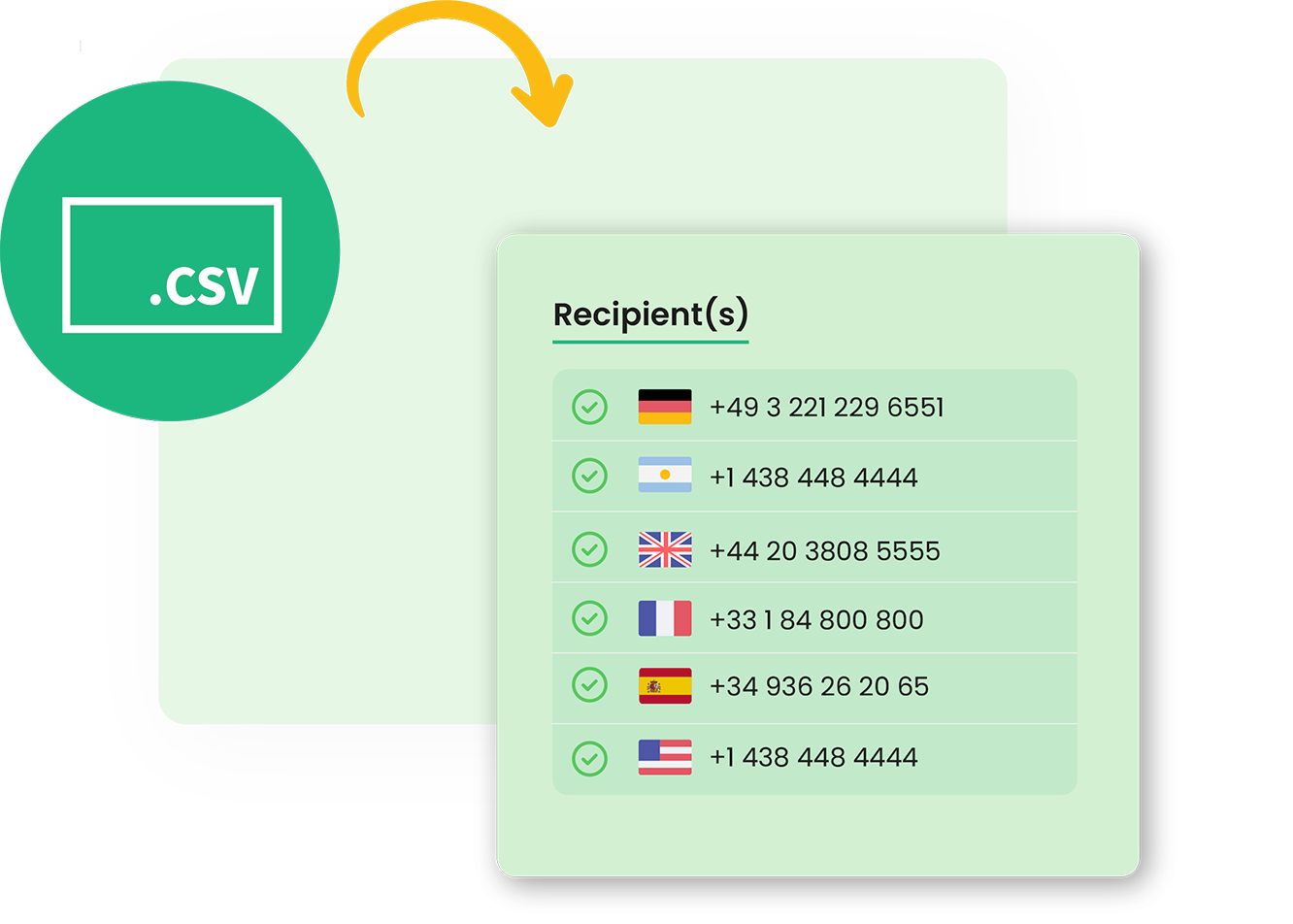 Import your list of numbers
Use the CSV import tool to update your lists of numbers to call and launch your campaigns immediately.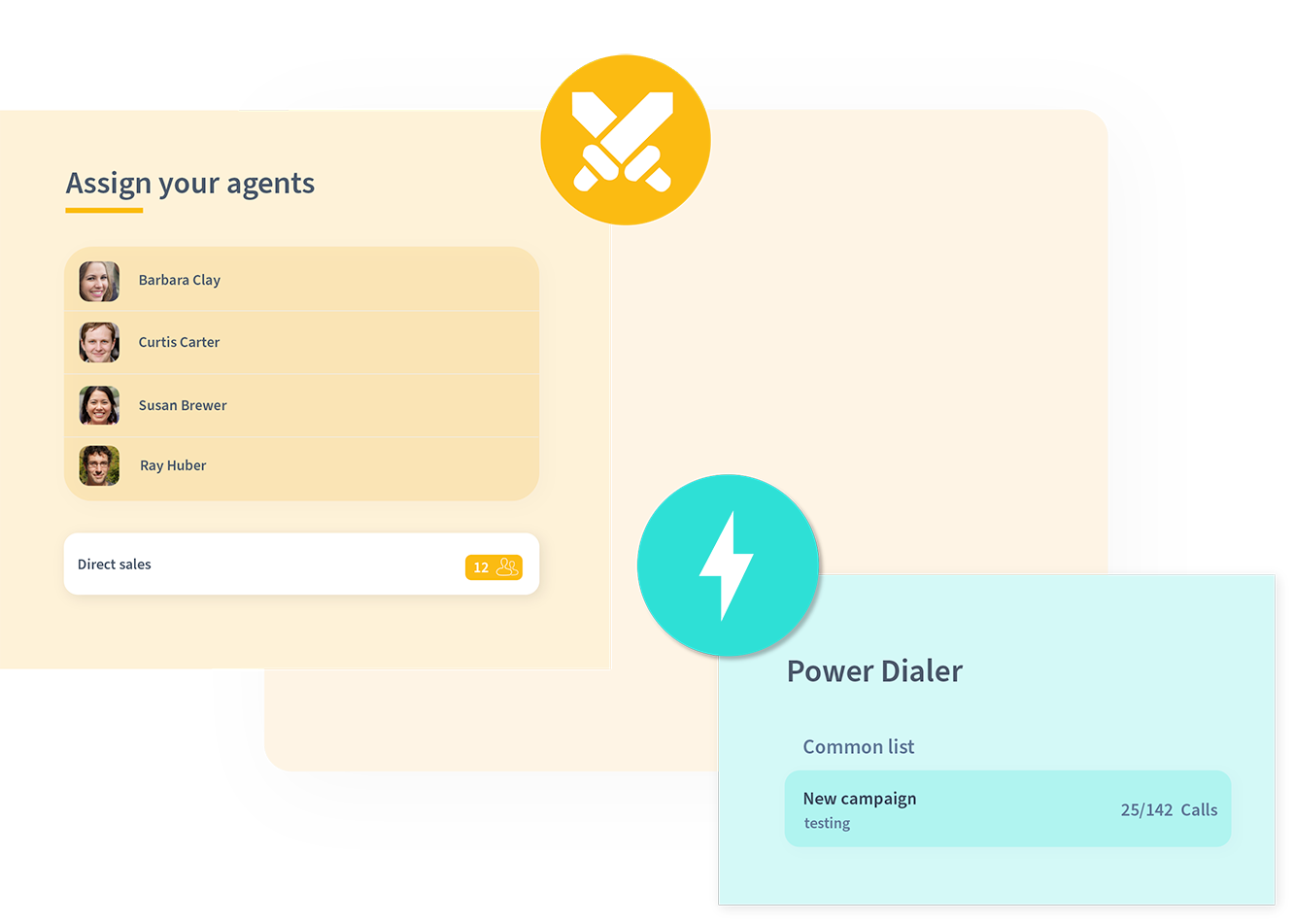 Assign your lists to the agents of your choice
Select the agents and/or groups to which you wish to assign your list of numbers.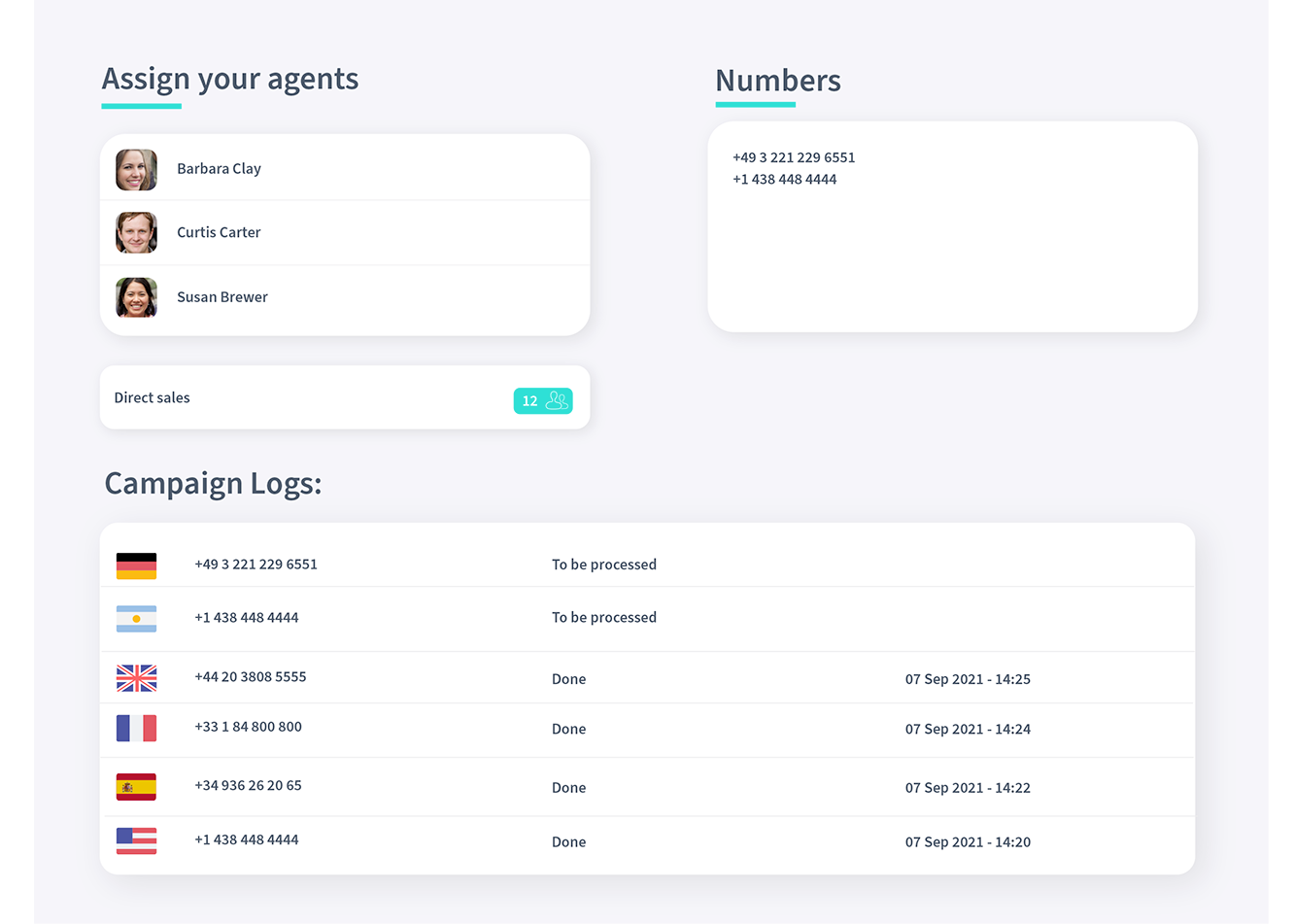 Follow your call campaigns in real time
See at a glance which calls have been made by your sales reps and which calls need to be made.
More features to increase the productivity of your sales reps
FAQs
Is the call campaign feature only dedicated to call centers?
No, call campaigns are designed to be used by small to medium-sized teams, customer service departments and sales teams, even if they only have a few employees. With just a few clicks, agents can launch their call campaigns.
How many numbers can I import into the call list?
You can import up to 1,000 numbers per campaign, but you can launch as many campaigns as you want.
Is training required to launch a call campaign?
Call campaigns are very simple to create and launch - no training is required to learn how to set them up. However, you can consult our online support to learn more about its use. - Launch a call campaign