VoIP
The 10 best HR integrations for Human Resources Teams in 2024
Putting in place HRIS integrations has become more and more popular for recruitment agencies looking to streamline their operations. That's because HR integrations help you deliver superior candidate and employee experience.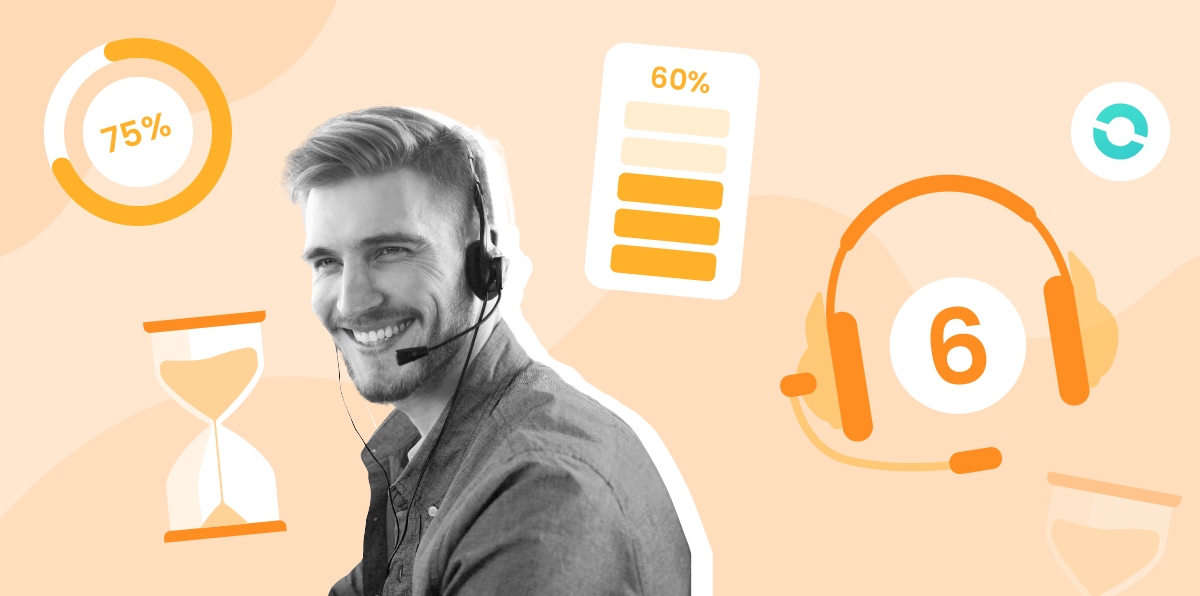 Summary
What is HR integration?
An HR system integration is when you connect your HR application with a third-party business software or in-house solution. This connection allows for data exchanges between the two software, streamlining operations and increasing efficiency.


Try HR software for free


Recruitment is demanding and repetitive. Mistakes are only human, and yet any errors can cause big headaches for not only your coworkers at the recruitment agency, but also for your clients. So to diminish the likelihood of such mistakes, more and more human resources teams are turning to technology like HR integrated systems.

These software integrations allow you to eliminate repetitive data entry, track candidates more efficiently and increase the personalization of interactions. If you're ready to learn more about the benefits, advantages, and integration options available, read on!
10 best HRIS integrations
| Integration | Integration Purpose | Integration Benefits |
| --- | --- | --- |
| Ringover | Streamline communications and improve candidate and employee experience | Click-to-call for efficient calling, screen pops with detailed contact information, automatic data synchronization |
| BambooHR | An HR management software that covers payroll, benefits, and more | Have a global overview of candidates and employees while managing key tasks |
| Bullhorn | Handle the recruitment process | Improve quality of candidate experience for candidates and HR team members |
| Rippling | This is a talent management and application tracking software (ATS) | Access payroll, benefits, and more in one central location |
| Gusto | Ease payroll management | Automate payroll tasks and record-keeping |
| Workday | A global HR software suitable for enterprise needs | Handle the grand majority of your HR work in one place |
| Namely | This solution covers HR tasks from onboarding and on | Take care of payroll, financial, benefits, and more |
| Zenefits | Suited for startups, this software covers the main HR functions | Automate aspects of onboarding, time tracking, payroll, and even benefits |
| HiBob | This tool focuses on performance reviews | Provide clear feedback to team members and align goals |
| Deel | Ease the hiring and onboarding process even in foreign locales | Easily navigate laws and regulations, regardless of where you are hiring |
1. Ringover
is a which provides omnichannel communications in addition to other advanced . You will be able to reach candidates on the channel they prefer during the recruitment process, and personalize interactions easily with features like and . If you need to train new hires on how to manage complex interactions, you can for follow-up or training examples. And once the employee is ready, they can try leading the call with live support thanks to .
Pricing
Ringover offers , which range in price from $21 per user/month to $54 per user/month.
2. BambooHR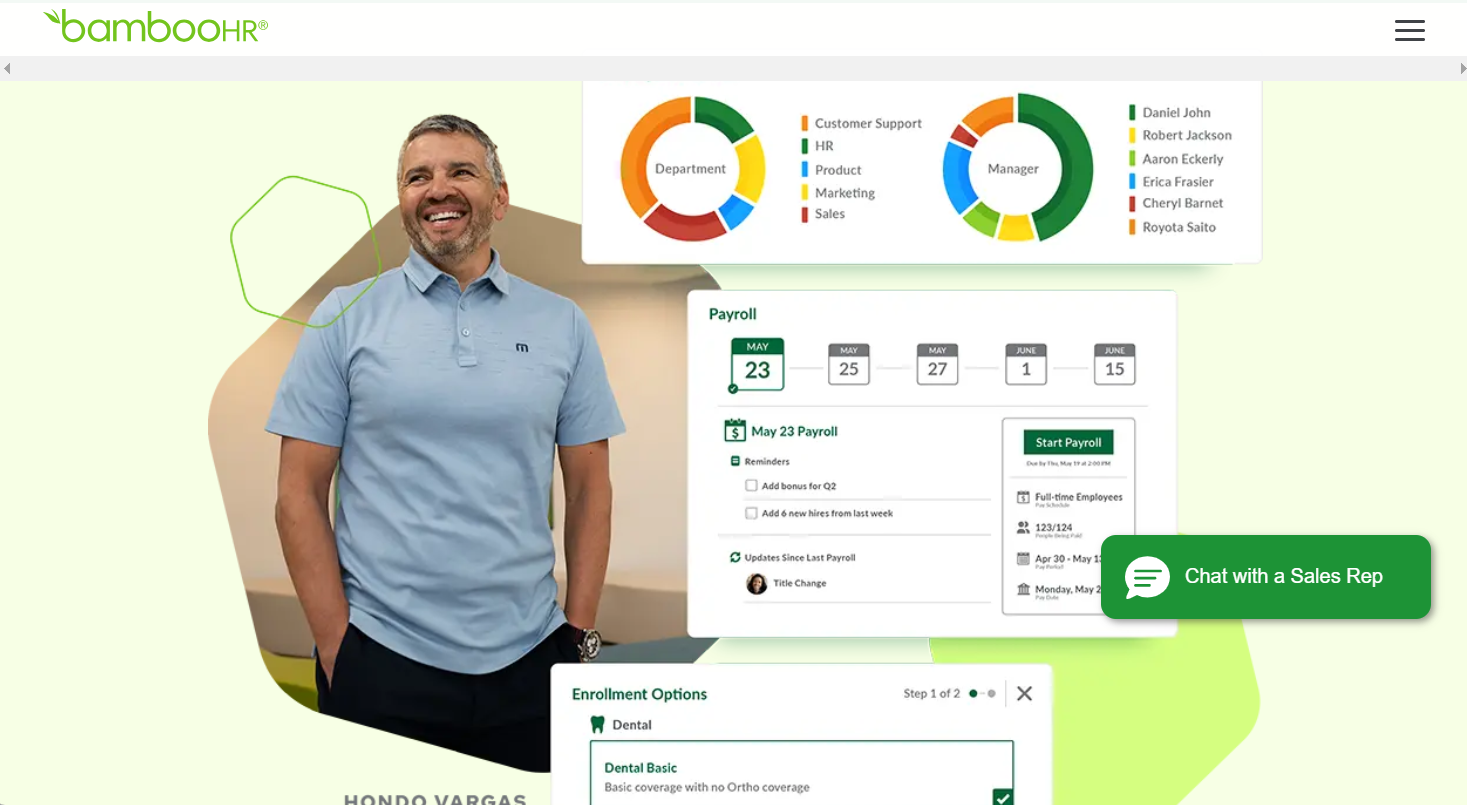 Many HR solutions offer a wide range of functionalities, and BambooHr is a typical example of that. You'll be able to manage your benefits, time-tracking, and payroll from the same place.
Pricing
BambooHR is price on request only, so you'll have to speak to one of their sales representatives.
3. Bullhorn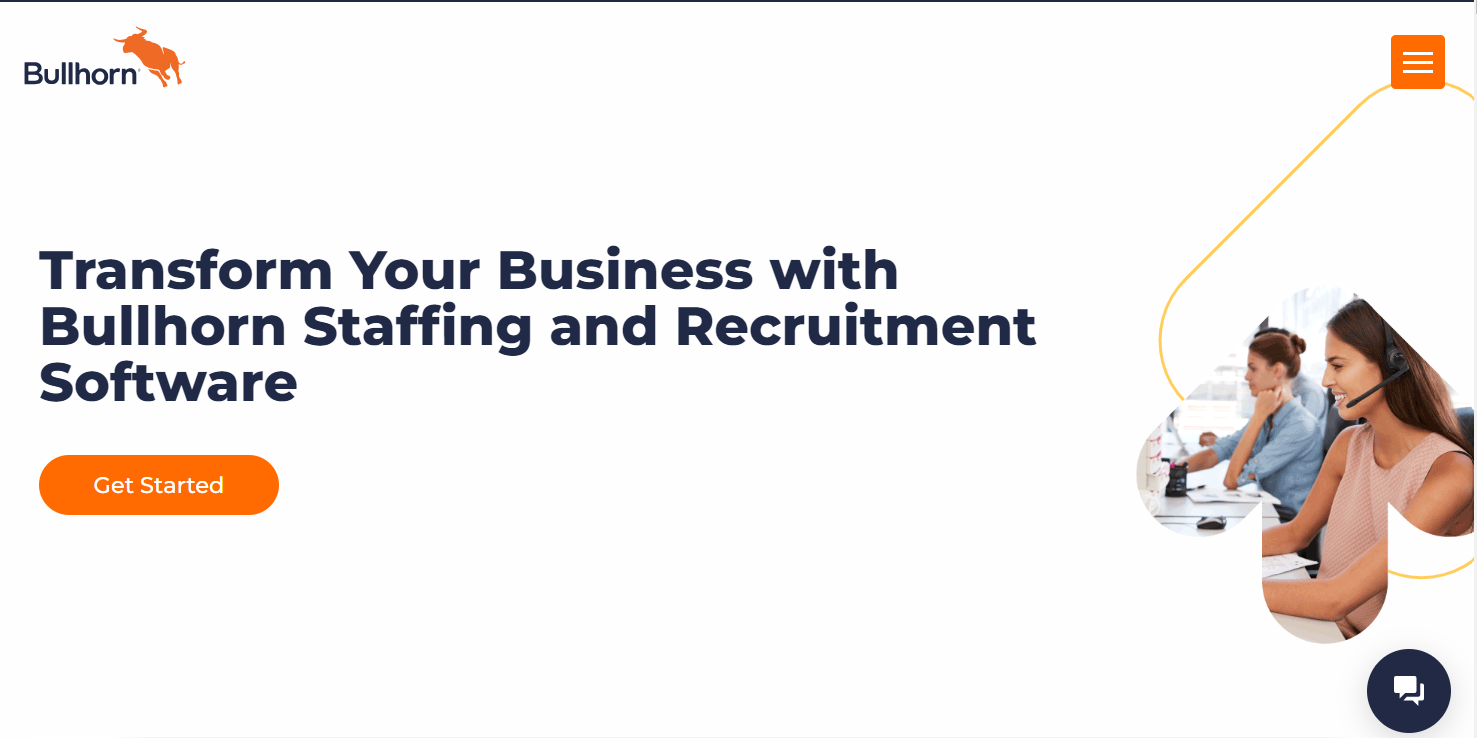 This software is primarily used as an applicant tracking system with a focus on automation. You'll be able to simplify aspects of the recruiting and onboarding process to provide an improved candidate and employee experience.
The price for this software is available upon request.
4. Rippling
This tool offers several functionalities, most notably in financial areas like benefits, expenses, and payroll.
Pricing
You'll have to contact the sales team to get a quote.
Pricing
5. Gusto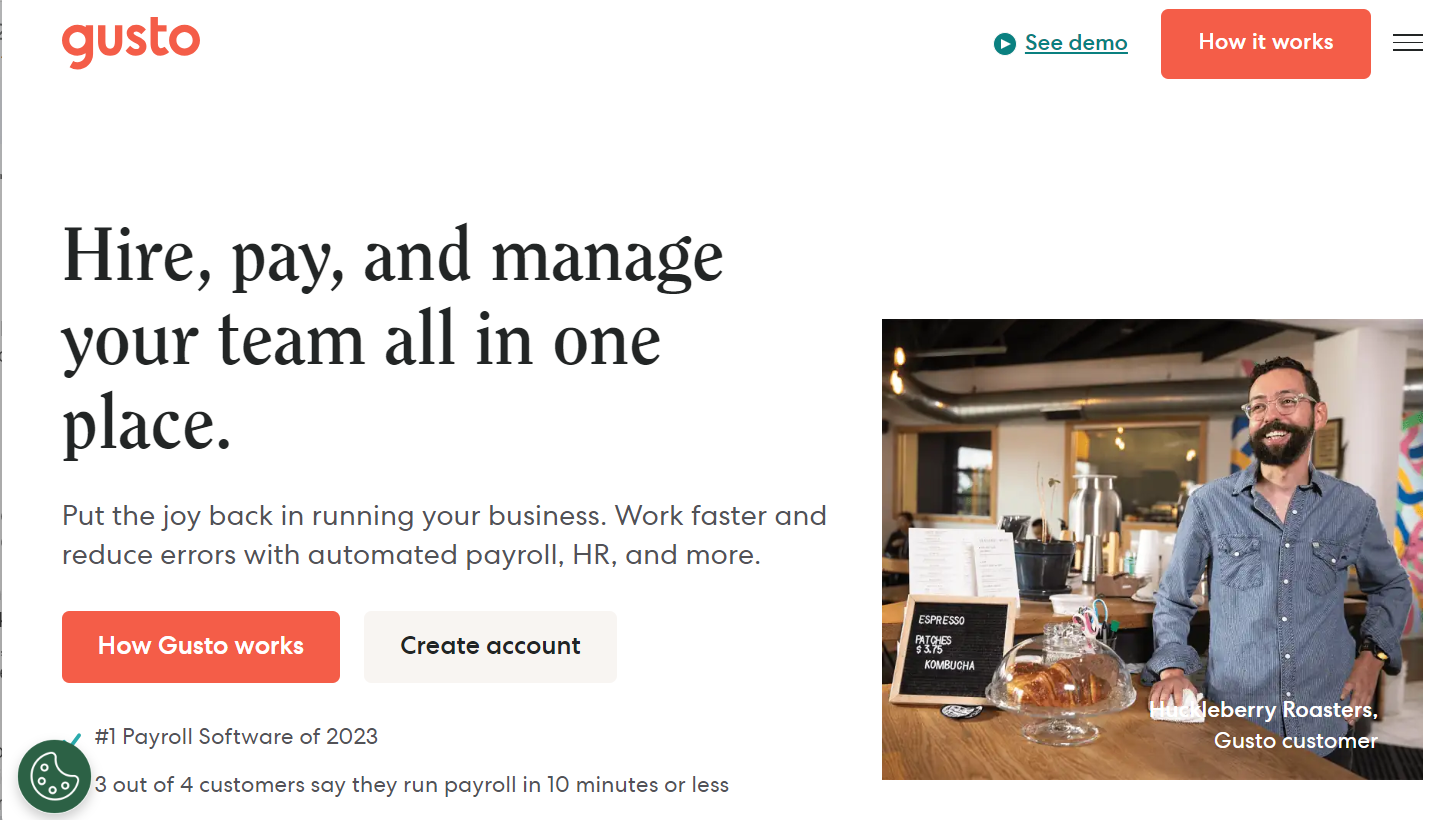 If you're looking to make payroll and benefits easier to manage, Gusto might be the option for you. They started out specializing in those functionalities, and now have other features available too.
Pricing
Gusto has four options available. Their Contractor Only plan is $35, then they have three plans for businesses. Those options are at $40 per month, $80 per month, with a final option with price upon request only.
6. Workday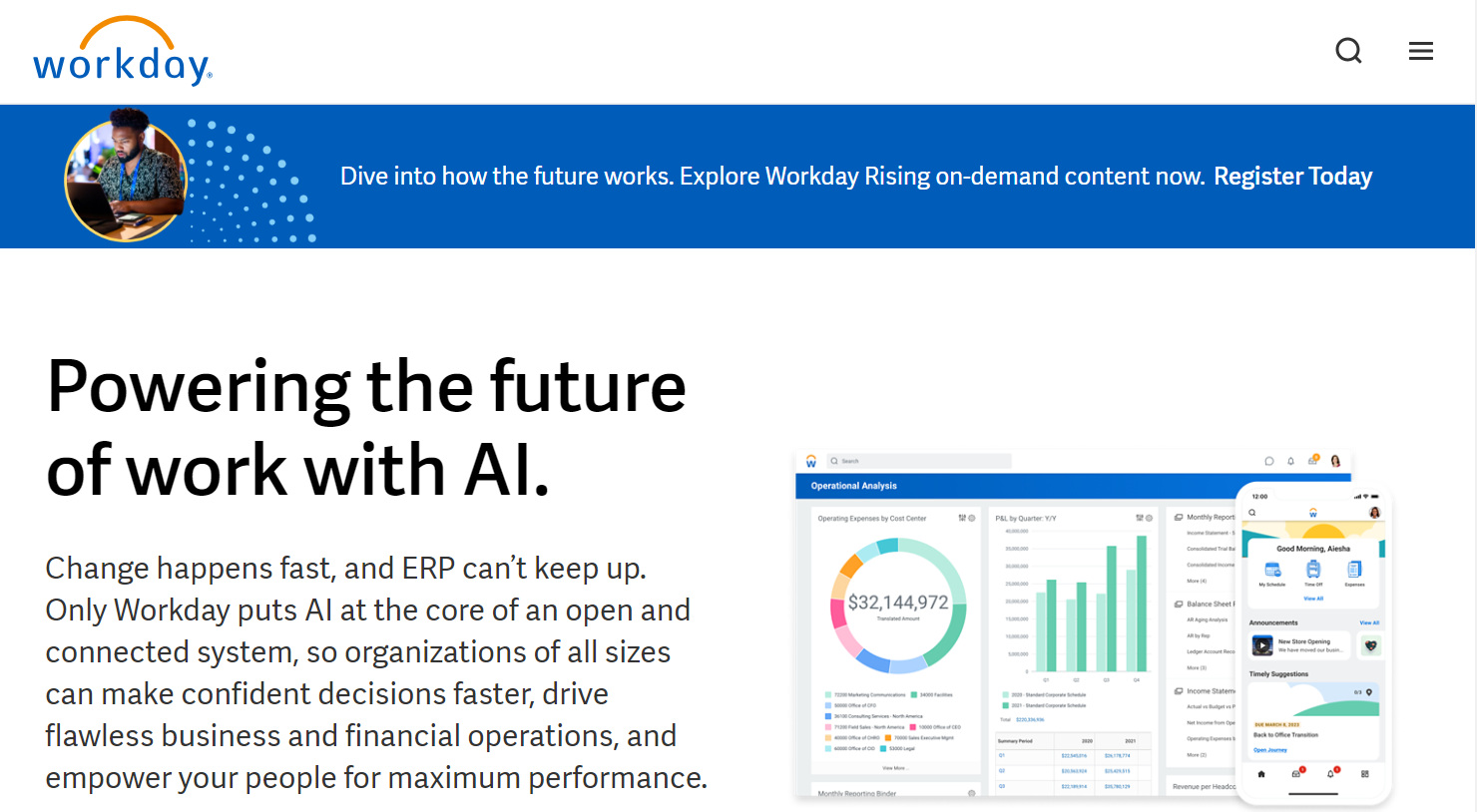 Workday is a very comprehensive solution, providing features that handle everything from talent management to time tracking.
Pricing
Workday's price varies widely depending on what functions you use, so you'll need to contact their sales team for more information.
7. Namely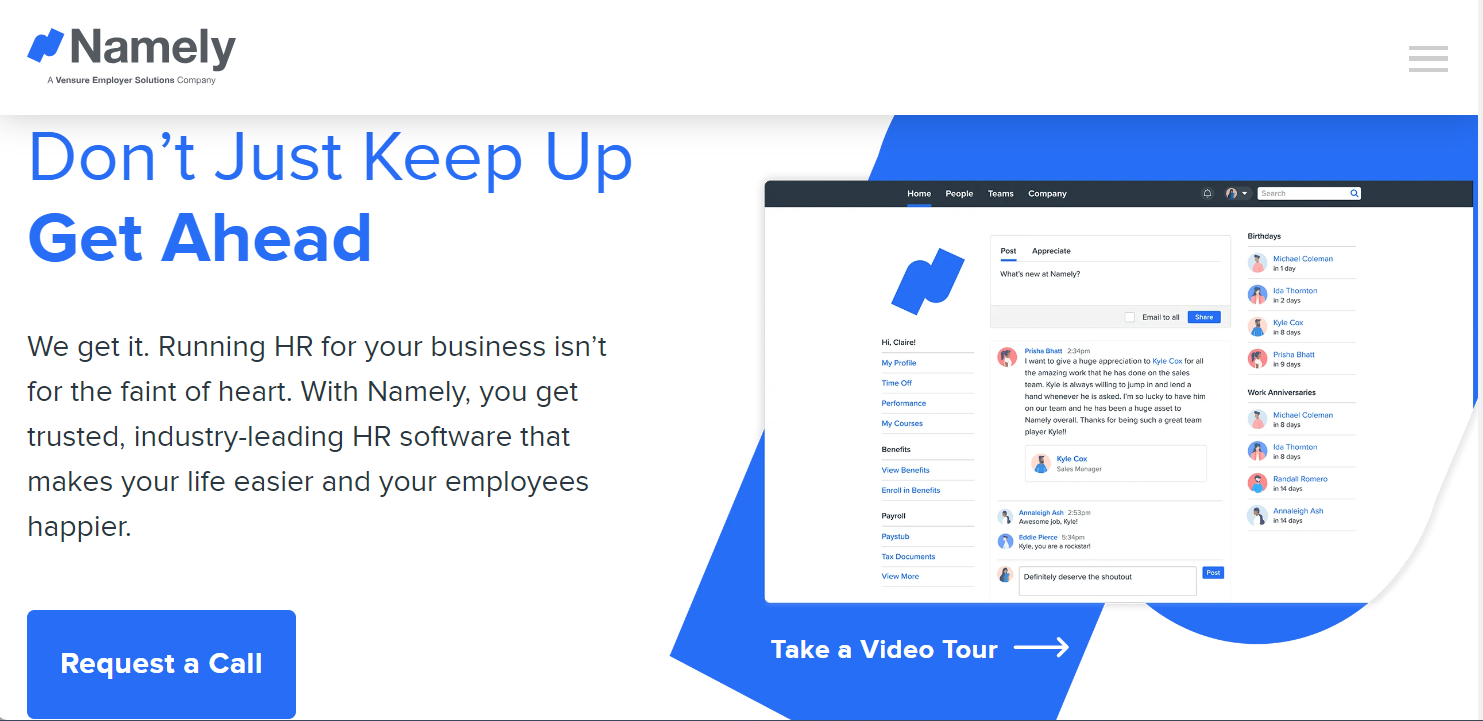 Namely provides a single location to store and manage HR data, allowing you to better manage vacation requests, performance reviews, and more.
Pricing
If you're curious about Namely's pricing, you'll need to get in touch with their team.
8. Zenefits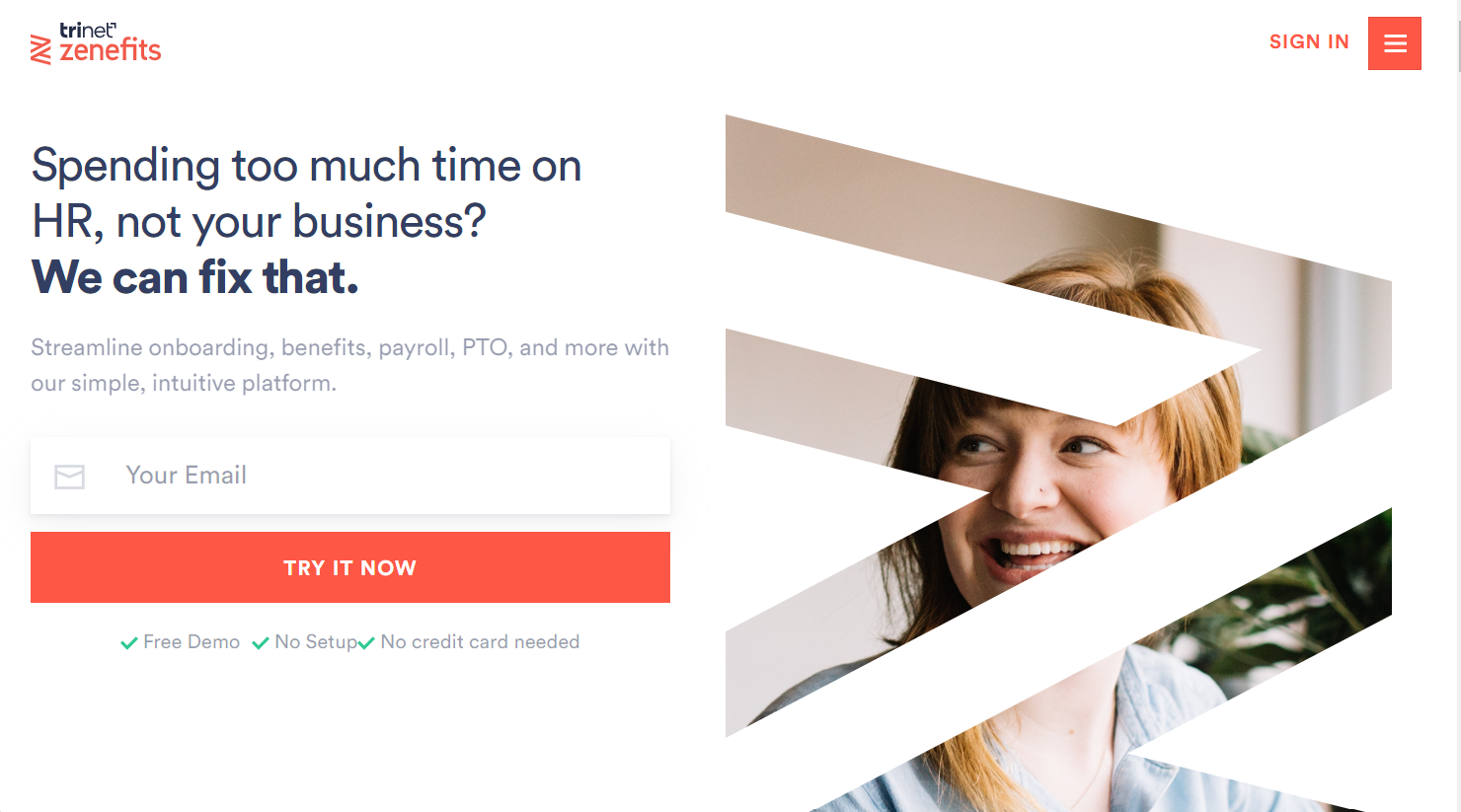 If you run a small business, this may be a good option for you. If you need help with your payroll and benefits, check out this option.
Pricing
There are three options available, with prices ranging from $8 to $27.
9. HiBob
If you've been looking to improve your performance review and centralize the goals for your workforce, HiBob could be the option for you.
Pricing
The pricing for HiBob is through request only, so you'll need to get in touch with their sales team for details.
10. Deel
When you start to grow and need to hire internationally, Deel manages the regulations aspect so you remain compliant.
Pricing
Deel's pricing plans start at about $50 per month.
HR integration examples
The best way to understand how recruiters benefit from integrations is to look at a few concrete examples. Here are just a few of the ways connecting business applications can improve the overall performance of a human resources department.
Seamless communications with candidates
Recruiters are well aware that the recruitment landscape is competitive–so having an edge can make all the difference. Once you've connected your HR system with a VoIP phone like Ringover's, your team members will be able to easily track candidates through call logs and . That way, your team will have the latest information on a candidate and be able to pick up any discussion where it's left off, providing a seamless experience. Not to mention, your team will save significant time because communication data like calls, , and more will be automatically entered in the HR application.
Advanced telephony features to improve recruiter performance
Once you have installed an HR integration with your , your team will enjoy features like , which allows you to call a contact simply by clicking their contact. Plus, you'll never have to worry about missing a candidate's call back again. You can easily set up to ensure no opportunity is missed.
Celebrate employee milestones
Once you have a software that supports omnichannel communications, celebrating accomplishments gets infinitely easier. You'll be able to get in touch with employees via their ideal channel, whether by text, email, or more. With telecommunications software installed, it will be easy to foster a sense of camaraderie among employees.
HR integration benefits
The benefits of creating an HR integrated system are myriad. To help you understand what this technology can bring to your business, we've broken down a few of the main advantages.
Leverage real-time data
Thanks to automatic data synchronization, your employees won't need to worry about outdated information. They will be able to see the candidate's interaction history, and tailor their approach accordingly. Not to mention, managers will be able to see regarding recruiter performance, like wait time and average call length. This data clarifies who is doing well and who is in need of training, as well as indicating what skills need polishing.
Optimize recruiter performance
The features included in an HRIS integration with a cloud telephony system help HR teams complete their work more efficiently. For example, when a candidate calls, recruiters will see a screen pop that summarizes key information. And in the event you need to reach out to a candidate, you can contact them simply by clicking their name. Finally, there are several tools to ensure candidates can easily communicate with you and your teams, from to .
Minimize errors
When recruiters have to enter the same data in multiple software, mistakes happen–it's human nature. So if you remove the human from the equation by setting up HR integrations, you're less likely to face troublesome snafus because of innocuous mistakes.
What are the most common HRIS integrations?
Many business software offer a large library of integrations because it's so useful to set up connections between applications. Naturally, some are more useful than others. If you're just getting started on building your tech stack and not sure where to start, check out this list of the most common types of HR integrated systems.
Communications
As recruiters go on the hunt for candidates, having a robust communications platform is essential for success. That's why one of the first integrations with HR software is usually an IP phone, which provides multiple communication channels and additional valuable features. With call recording, you can ensure the level of service is up to par and comply with any relevant regulations.
Talent acquisition
Depending on if you use a human resources information system (HRIS), human resources management system (HRMS), or even a human capital management (HCM), you may or may not have an applicant tracking system (ATS) included. But if you do have ATS capabilities already available, you might look into integrating a third-party ATS to take advantage of its efficiency-boosting benefits. Your recruiting team will enjoy access to job boards, reference or background checks, testing software, AI-powered sorting tools, and more.
Payroll
If there's one area of HR where it doesn't pay to make mistakes, it is payroll. This has also become a highly popular area to supplement with third-party applications. This connection helps with tasks like sending payroll data to bank accounts, sending data automatically to vendors, and even updating the payroll details of new hires.
Benefits administration
Another top priority for employees is benefits. Benefits can often be a headache to organize and manage–so technology has emerged to automate multiple aspects of the process. An integration can help you with compliance and COBRA management, and some benefits administration software even provide enrollment support and connections to insurance carriers.
Workforce management
Once you've got the employees onboarded, workforce management must be done to ensure the employee has clarity in what's expected of them and is engaged with the company. To simplify specific jobs like time tracking, schedules, and performance, integrate a workforce management tool. This type of connection between software often helps workers correctly enter information, while improving their overall employee experience.
How do I integrate a program into my HRIS?
Setting up an HR integration has differing levels of difficulty depending on the type of integration you choose. The good news is, there are options for those with technical knowledge and without, called native and custom integrations. Read on to discover which is best for your business.
Native integration
Native integrations are often referred to as out-of-the-box or plug-and-play integrations because they are pre-made. Since the integration has already been prepared, they tend to have a more intuitive interface and be more stable. These tend to be the best option for those with little technical knowledge or resources, because they can be quickly and easily established.
Custom integration
This type demands a bit more work than a native option. That's because you'll need to develop an integration yourself, using application programming interfaces (APIs). This has the advantage of being more customized to your needs, but you would need to have a dedicated IT team to create and maintain the connection between software.
How to choose the right HRIS integrations?
Creating a tech stack can be a tricky business, as it will strongly impact your team's day-to-day operations. To ensure you'll see the efficiency and performance gains desired, you'll need to consider at least the following factors:
The functionalities your current software doesn't include

The available budget

Time-consuming and repetitive tasks with potential for automation

Consult with stakeholders to understand their needs
One major potential pitfall of building a tech stack is integrating too many applications, confusing the issue and causing your team to lose time. That's why the last step is possibly the most important–the stakeholders have great insight into what changes would be most impactful.
HR Integrations FAQ
What is an example of integrated HR?
An example of an HR integration is connecting your HMC solution with a like Ringover. Once these two are connected, you'll have access to telephony features like click-to-call.

Other common examples include integrating a leave management system with your payroll software, or increasing employee engagement by connecting a software to your existing tech stack.
What are HRIS integrations?
HRIS integrations refer to a connection between your human resources information system (HRIS) and a third-party business application. These types of connections have become more and more common because they can often improve efficiency and performance. The point of an integration is that it allows for data exchanges between applications and usually eliminates at least some manual data entry.
Why is HR integration important?
This technology is important because it improves performance and efficiency. More specifically, it eliminates manual data entry, automates time-consuming tasks, and keeps employees supplied with updated information and performance analytics.