Call center
Top Companies With Call Centers In 2023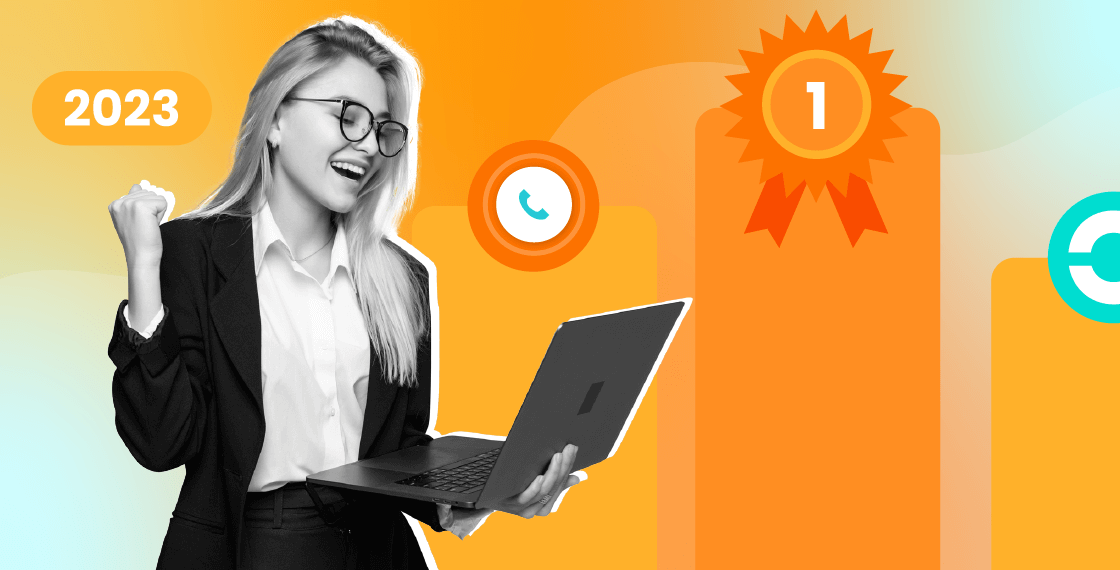 With the threat of a global recession looming large the prospect of the IT industry, in general, looks gloomy. However, companies with call centers are not planning to slow down any time soon.

Did you know that in 2020, US call center businesses employed around 2.83 million people? By 2027 the market is set to reach US $607.6 billion, growing at a CAGR of 6%.


Free Trial: Call Center Software


In this article, we discuss why the call center industry plays an important role and what kind of businesses can benefit from the industry.
Why Do You Need Call Centers?
Call centers are offices that handle calls from customers. Customer services/support teams providing troubleshooting information or redirecting the calls to another department within the company can come under the call center.

According to a survey, around 84% of consumers felt that the customer experience provided by a company is as important as the services and products they offer. In short, customers expect you to respond to them on time when they call or message you.
Advantages Of Call Centers
Some of the advantages of having a call center or deploying call center software include:
Increased customer satisfaction

Improved sales and reduced lost opportunities

Enhanced brand value and customer loyalty

A professional image for your brand
So, to keep your customers happy and loyal, you need to adopt call center technologies.
How To Take Advantage Of Call Centers?
There are two ways for you to take advantage of call centers:
Set up an in-house customer support team and equip them with call center software that allows outbound and inbound calls and offers other advanced features.

Hire companies with call centers to take care of your customer support requirements remotely.
Call Center Video
What Industries Use Call Centers The Most?
Any business with an extensive B2C component can immensely benefit from the cloud-based call center technology and companies with call centers. Listed below are some of the businesses that can benefit from call center companies and technologies:
Banking And Finance
The banking and finance sector can use call center software to automate workflows and manage and maintain their offerings. Customer support teams that are equipped with advanced tools can easily handle inquiries regarding policies and offering with the help of smart call center software.
Healthcare
A business from the healthcare sector can benefit from companies with call centers. Many healthcare companies have offices in multiple locations with several physicians and staff. By hiring a support team or setting up one in-house team, you get a centralized system that smoothens your operations.
Travel And Transportation
The travel and transportation industry can use companies with call centers or related technologies to deliver better customer service. By adopting automation technologies such as contact center software or call center software you can easily share travel details, cancellations, shipping, etc. with customers
Consulting Services
Consulting services with their varied client base that spans across the globe can benefit immensely from call centers and related technologies. The adoption of call center technologies can help them record every point of client contact and ensure the distribution of information between departments and teams.
What Is The Biggest Call Center Company?
Now, let us look at some of the biggest and largest call center companies in the USA. Some of the biggest companies with call centers in terms of employees span around industries such:
Business process outsourcing (BPO)

Telecommunications

Financial services

Healthcare
Here is a list of the 10 biggest call center employers in the USA:
AT&T

Blue Cross Blue Shield

Wells Fargo

Verizon

Citigroup

Conduent

Bank of America

JPMorgan Chase & Co.

State Farm Insurance
What Company Has The Best Call Center Solution?
Find below a list of the top three companies that offer some of the industry-leading call center solutions and technologies:
1. Ringover
Ringover offers call center software that helps a company to manage its incoming and outgoing call flows efficiently. The cloud-based solution is easy to set up and they have solutions and plans that fit the needs of businesses of all sizes.
Ringover Plans And Features
Smart
Host local number from 43 countries

Video calls

Custom greetings

Call recording
Business
All features in the Smart plan +

Live call monitoring

Advance analytics & reporting

2 integrations

$44 user/month
Advanced
Support for specific developments

3 integrations

And all features in the Smart and Business plans

$54 user/month
2. GetCallers
If you are looking for a virtual assistant to take care of your data entry, social media management, calendar scheduling, etc. GetCallers can help. The platform can also help you generate and close leads.
GetCallers Plans And Features
35 Hours/Week
Unlimited lead upload

Live transfers

Recordings hours

Appointment setting (Outlook/Google/ Calendly)

Script & rebuttal support

Assistance in obtaining lead lists from other vendors

$5.75 per hour for 3+ agents
The one-time setup cost is $50. If you choose per-agent pricing, the charges will be different. You can purchase features such as CRMs with automation, reporting portal with call recording, etc. for an additional cost.
3. Davinci
Davinci Plans And Features
Business Plan Features
Free local or toll-free number

Live call answering service

Call forwarding and screening

Advanced call routing and conferencing

Auto receptionist

$129 per month > 50 live answer minutes

$239 per month > 100 live answer minutes
Premium Plan Features
All the features of Business plans +

Appointment scheduling

Outbound calling

Order processing

Bilingual virtual receptionist

$249 per month > 50 live answer minutes

$319 per month > 100 live answer minutes
Bottom Line for Call Centers in 2023
Businesses of any size can take advantage of companies with call centers. Even if you don't want to hire an external support team or set up an extensive in-house team, you can still use call center software such as Ringover to automate custom greetings, call routing, or call forwarding.

Curious to give call center software a try? Test it today with a free trial from Ringover.