Sales prospecting
Sales engagement platform: the definitive guide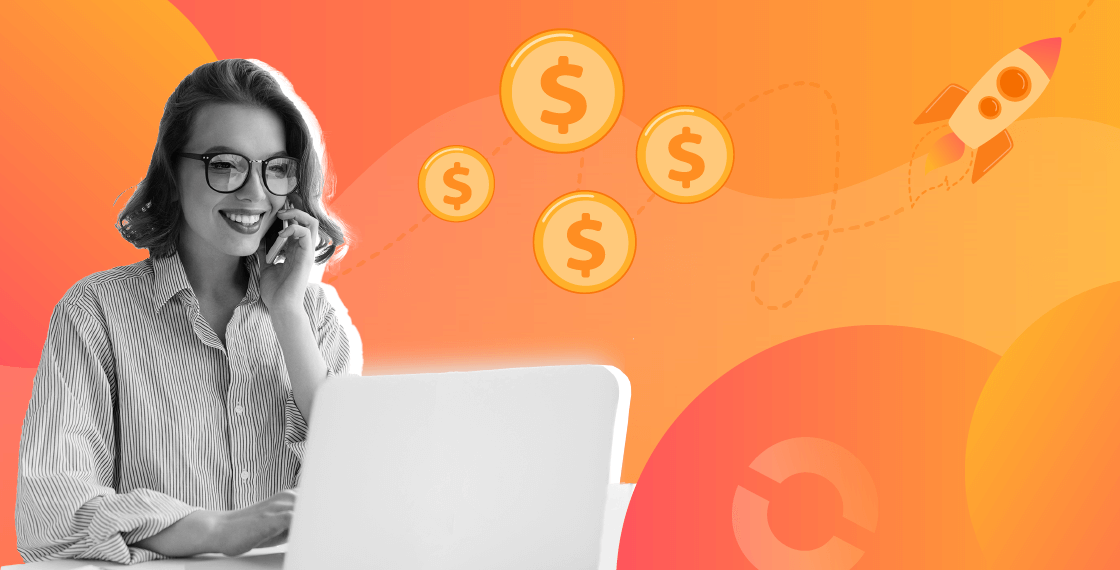 Summary
Sales Engagement platform: the definitive guide
Sales Engagement platform: the definitive guide
What is a sales engagement platform?
Every time you turn around there seems to be a new trend in sales to communicate with prospects. Today, we're going to discuss a way to bring all of it together. A sales engagement platform is software to help your sales team communicate with prospects and customers across multiple channels, by helping salespeople stay organized and streamline their workload. With help from automation, integration and plenty of other sales tools too. Sales engagement platforms include built-in communication tools for emailing, calling, and sometimes social media interaction to make it easy for sellers to do all their work in one place and to complete tasks and move on to the next prospect or client to contact, the more people you talk to the more chances you have to make a sale.
Cadences are a type of schedule which gives sellers structure so they know what to do next and when, they can work smarter, not harder and focus on selling, instead of administrative tasks which can eat up a large portion of your day. Any salesperson who works on commission hates to do admin.
Is Salesforce a sales engagement platform?
The short answer is no. However, it isn't that simple, any sales engagement platform can benefit from the info you can glean from the salesforce CRM system. So before you go down the road of choosing your sales engagement platform the more you know about how your team works the better.Like any application you use to enhance your sales. Salesforce will only be as good as the data that lives on it. Before implementing a Sales Engagement Platform, analyze your data to make sure it's as accurate as possible. You might want to consider analyzing it holistically so you know if you're measuring the right things. This might include but isn't limited to, account types, industries and any other relevant data, so you can segment and organize your accounts with ease and for efficiency.
What is sales engagement technology?
Before you decide which product your team will use you need to consider a few things. It's always a good idea to shop around. Don't be afraid to ask questions to see how they might fit in with your current sales setup. A Sales Engagement Platform could impact the lead management process, how you'll score incoming as well as outbound leads, is important and all depends on the metrics you use to define who is a qualified lead and who isn't. The lead management process and lead scoring define what leads are prioritized (contacted first). Not having this info could mean that your sales team is contacting the leads with the lowest propensity buy and therefore achieving lower conversion rates or they might have been lowered on the queue for any number of reasons. So what to look for before you make your decision?
Here are some very specific questions to ask any sales engagement vendor about their service
How will this improve my ROI?Can this platform save my team time? If so, how much?How can it make my team more effective? How is this measured?Can the platform be easily integrated with the systems I already have in place?Can I customize the solution for my sales team's specific needs?Is it easy to use?What kind of administration will using it require?
So what are the advantages you'll get from using a Sales Engagement Platform?
One of the main benefits is planning. You can set up the calendar according to your specifications. So you can target and segment different people in the market. If you know your clients very well you might want to only call them in the morning or after lunch for example.You'll want plenty of automation for emails or SMS reminders depending on your business goals and clients. Scripts at the ready or how to handle objections or any kind of reference material accessible at all times. Having everything they need on a single screen is an important. So the salespeople can stay on task without going to and fro on their computer. Integration with Linkedin, news, Salesforce and email is very essential for the modern salesperson. It's important to make sure it will enrich your data and keep it up to date. If it isn't up to date it risks not being the info you need to get the tasks done or make those sales.
Which sales engagement software is the one to choose?
For a lot of companies a native salesforce solution will do the trick. But if you're a company that does a lot of prospecting you might want to consider some other options. The aim of a sales engagement platform is to help your sales team streamline their activities and focus on the prospecting part of their job. A native solution will connect with your salesforce software and use all the data you've collected from Salesforce to inform your decisions. Here are some external examples you might want to look at.
Hubspot
Hubspot is great because they realize sales can produce almost as much content as a marketing department. It will help you connect all the materials across the different departments. It features many tools for creating content which your salespeople can use to great effect.
Zendesk
Zendesk allows you to measure each interaction with a prospect to see how they are coming along and where they are in their customer journey. You can see which tools are working and how.
Highspot
Highspot is good because there's a lot of different ways to customize the software depending on your needs. It integrates well with all the marketing tools you might already be using. So your sales process can move a little easier.
No matter what you choose, Ringover can help in your journey to finding the perfect mix of software to improve sales and reduce time spent on administrative tasks. Discover what we can do here.