Make and answer

phone calls from your computer

With Ringover, call directly from your desktop (PC or Mac) or laptop and manage your business calls more easily.
An
incomparable

calling experience

//= $t['text48'] ?>

Very ergonomic and easy to use, you will enjoy making your calls on the MyRingover web application, wherever you are, with a simple internet connection.
//= WEBCDN ?> From your PC

(or Mac) Use your desktop to make unlimited phone call via internet.
//= WEBCDN ?> From your laptop

Use the Ringover App from any laptop.
HD quality

phone calls

Enjoy local and international calls with HD quality. The Ringover calling application uses the Opus codec, which provides optimal sound quality by mitigating the shortcomings of a failed Internet connection.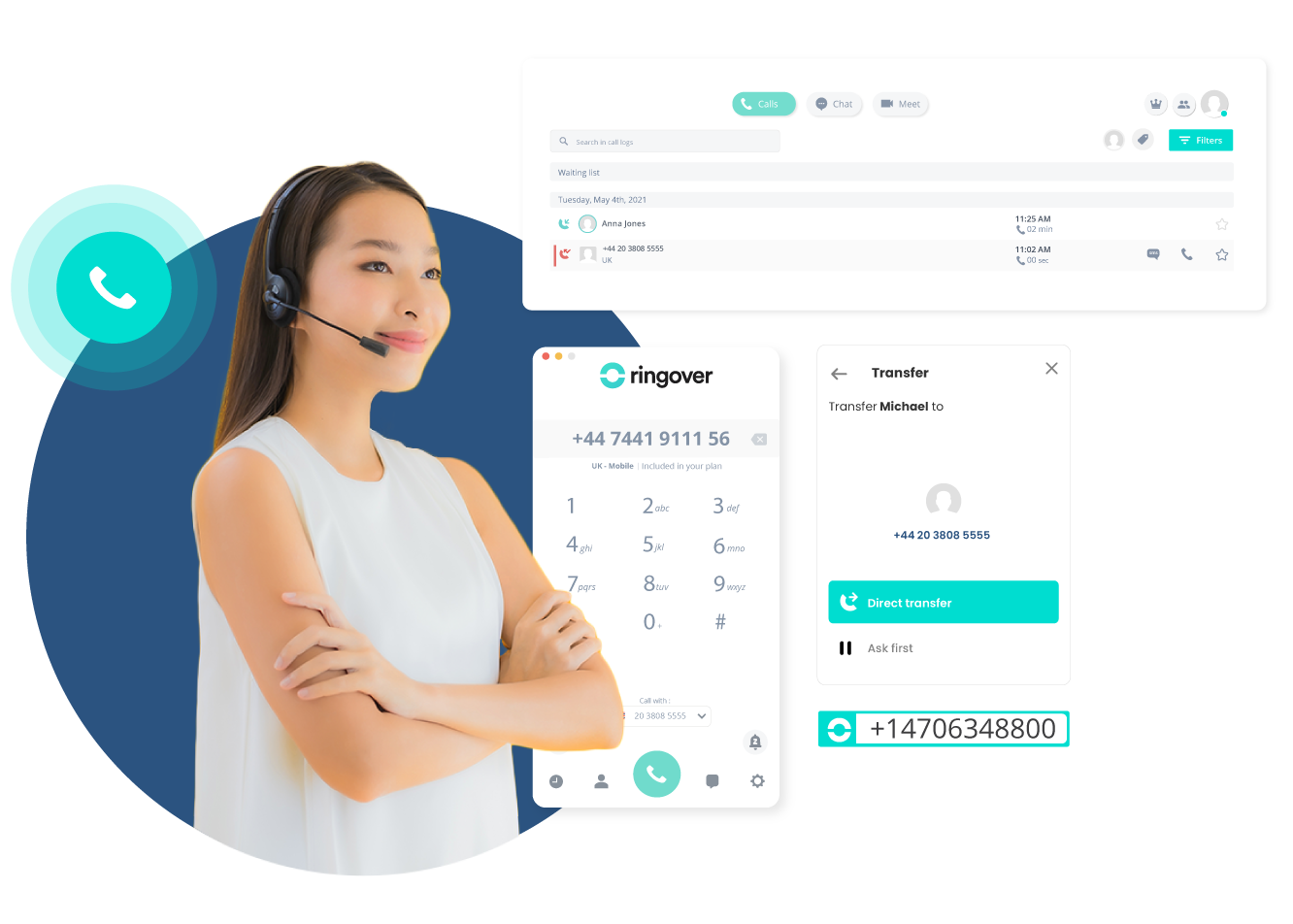 Make unlimited calls from your computer
Enjoy unlimited business phone calls to US & North America, Asia, Europe…
Manage

your phone calls

With the Ringover app you can manage all calls on your desktop computer or laptop. Call logs, dialing, contacts, availability - everything is easily customisable.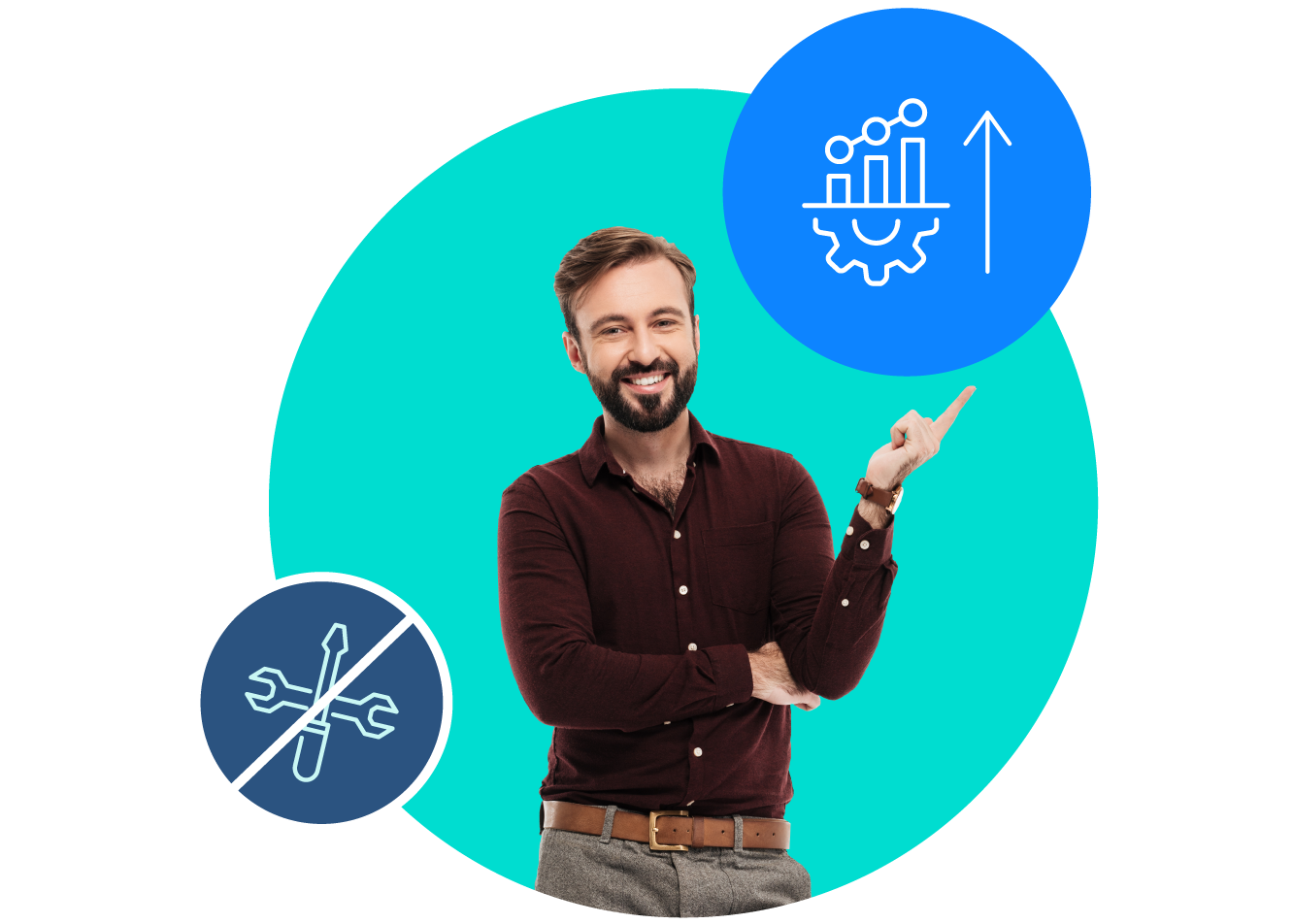 Simplify

your business calls

Whether you're at your workstation, in a meeting, at home or on the road, access an interface that facilitates calls with minimum-to-no-effort: smart dialing, 1-click call transfers, conversation joining, call notes and more.
Get rid of bulky office phones and merge your company's phone system with existing devices. Free up some space for your teams to work at ease and increase their productivity.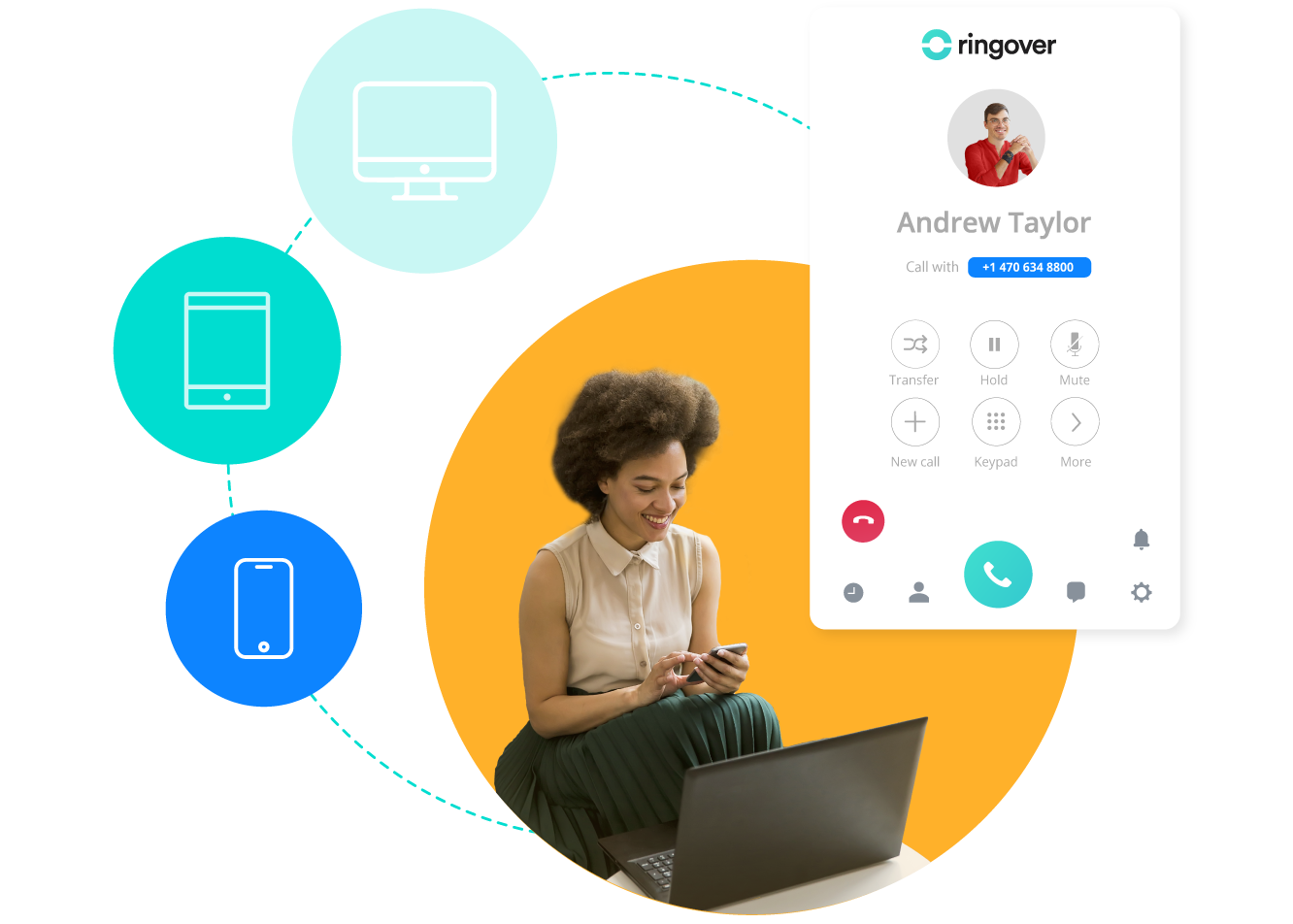 Use
great features

with your computer calling solution
Computer Phone Call

FAQs
How do I make phone call from my computer?
To make and receive calls from your computer, you just need to set up an account on the Ringover website. Once your account is activated, simply log in to the Myringover.com URL with your username and password to start making and receiving calls immediately. There is no installation to do. You can use any PC or Mac, desktop or laptop, to make calls from anywhere.
Please consider the following requirement:
Internet Connection: A sufficient and relatively stable internet connection is required to make your calls. The technical recommendations are an overall bandwidth of 100kb in transmission and 100kb in reception per user.
If you encounter quality problems on your calls, you can read our article on Jitter and Latency problems.
Headset: You need to acquire a headset and microphone.
Laptop Microphone: You can also use the microphone of your laptop.
Which numbers can I call from my computer?
You can call any type of number: landline, cell, or toll-free. Simply enter the number in the dialer to call more than 65 countries around the world (see table above).
Can I call mobile numbers from my computer?
Yes, you can call mobile numbers from your computer. Calls to US, North America, Europe and Asia mobile numbers are included in unlimited calls.
Are computer calls free?
No, there is unfortunately no completely free way to make phone calls from a computer. However, a subscription starting at $24/month per user will allow you to make unlimited calls to the US, Canada, Australia and New Zealand, Asia and Europe.