Give your clients a personalized welcome
Greet your callers with personalized messages whilst they hold the line for assistance. Use Ringover's online studio to create greetings tailored to your company's image and your caller's language.
Use Ringover's online studio to create highly professional greetings
Take advantage of a simple platform for creating all of your greetings in a few clicks. Ringover's online studio lets you create greetings in 16 languages (French, English, German, Spanish, Italian, Portuguese, Dutch, Swedish, Norwegian, Finnish, Danish, Russian, Ukrainian, Japanese, Korean, and Turkish). Enhance your greetings with background music of the same quality as that produced by the best professional studios.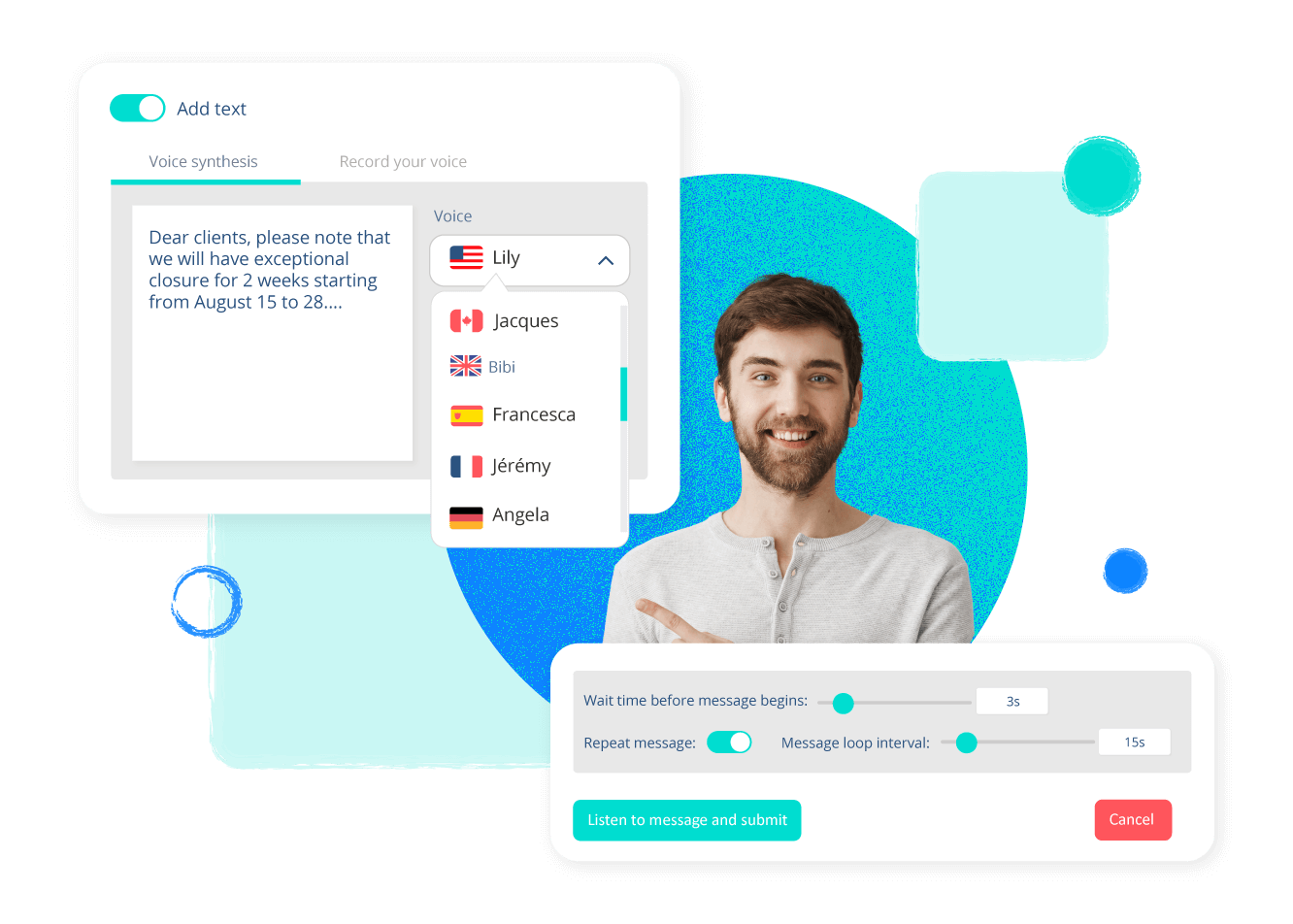 Keep your clients informed
Generate new announcements for company events and news. Take advantage of queue time to inform clients of your business hours, special offers, other contact details or even directions to your office.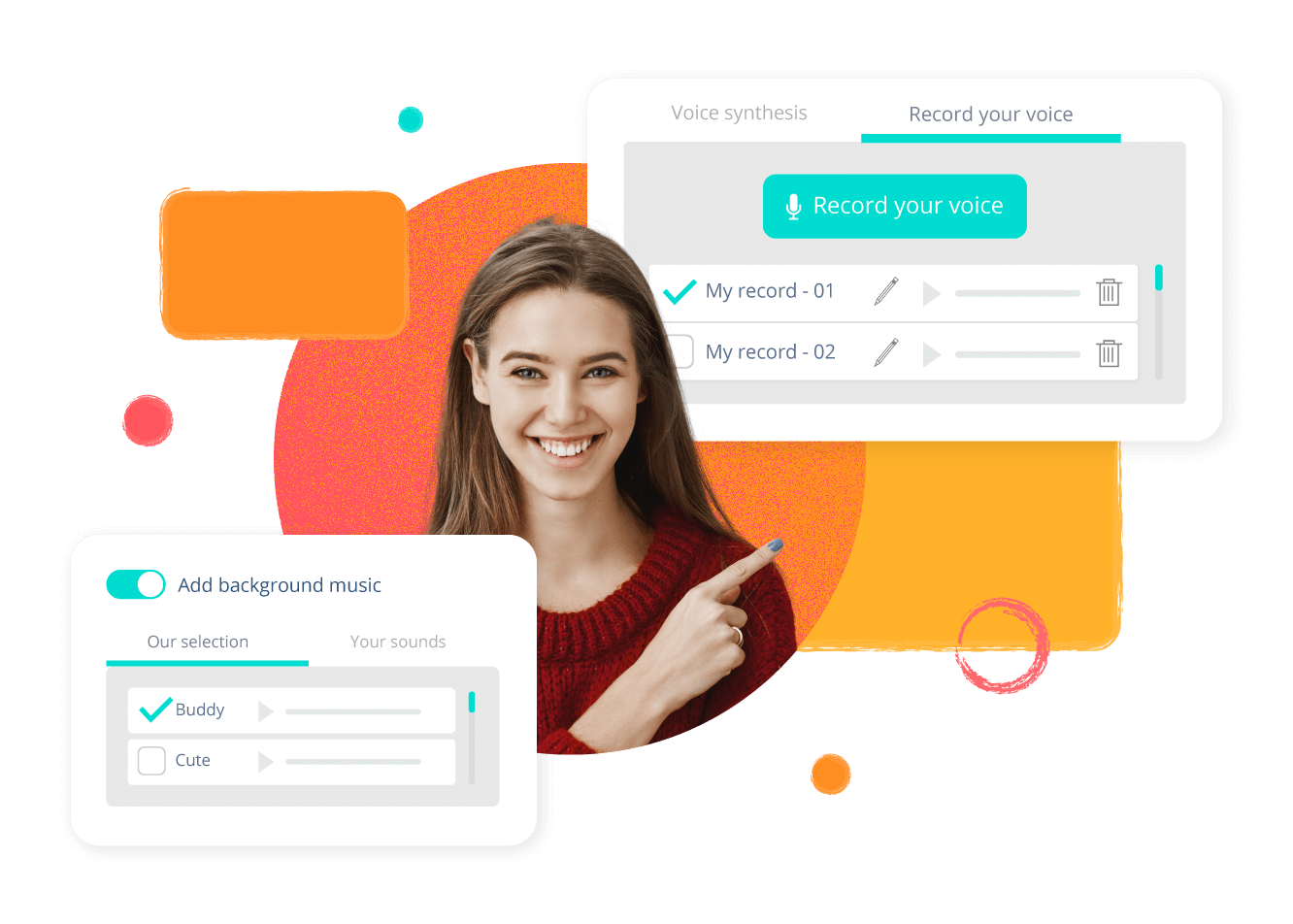 Use your own MP3s
Upload your greetings in MP3 format in 1-click from your interface if you've already used another studio to create your greeting.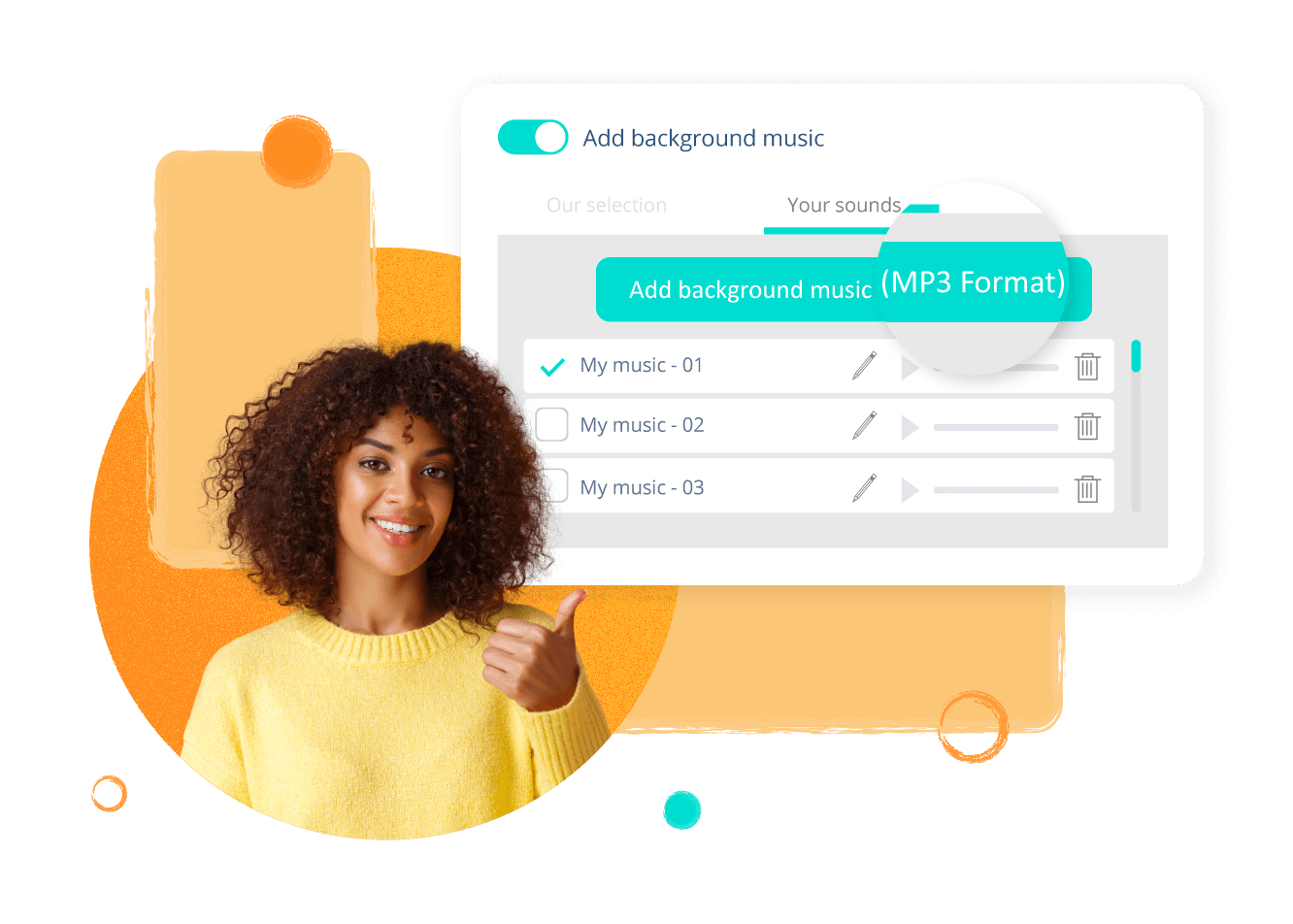 FAQs
What technology is used to create greetings?
Ringover uses TTS, or "Text to Speech" technology to create personalized greetings. You simply need to type out the text of your greeting and select a voice from amongst dozens available (depending on language). The voice transcription happens automatically.
Can I create greetings containing multiple languages?
Yes, you can for example have a French/English greeting, "Bienvenue chez Ringover… Welcome to Ringover…" alternating a French voice with an English one.
How many greetings can I create?
You may use the online Ringover studio to create one greeting per number and time slot. For example, you may create different greetings to welcome callers during the day and at night and in each country for which you have a customer support number. The Ringover studio can also be used with IVRs, permitting callers to press 1, 2 or another digit to return to announcements (FAQ, hours, etc.).
What is the required file format if I wish to use my own recordings?
Ringover accepts MP3 and WAV formats. Each file must not exceed 10MB.