Discreetly join your agents' conversations
Speak discreetly to your agents during their calls and provide them with real-time assistance.
Intervene easily at any moment
With a simple click, listen to a conversation in progress and speak discreetly to your agent without their correspondent being aware, or participate in a conversation in conference mode.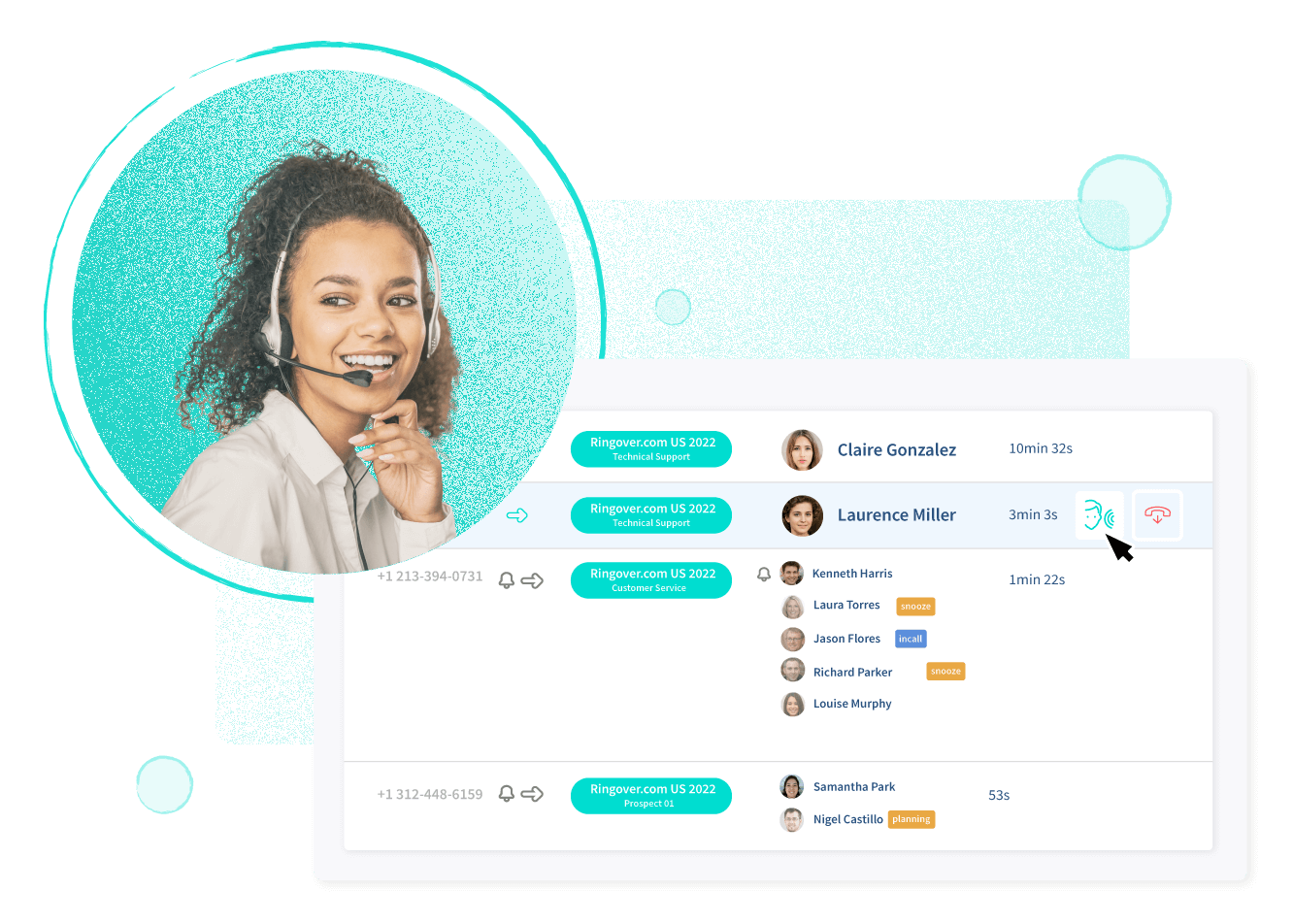 Assist an agent in difficulty
Offer swift assistance to an agent who might be struggling on the phone. Stay in the background and relay tips on missing data and appropriate responses and arguments to help improve their conversations. You may even simply alert them that you are at their disposal when necessary.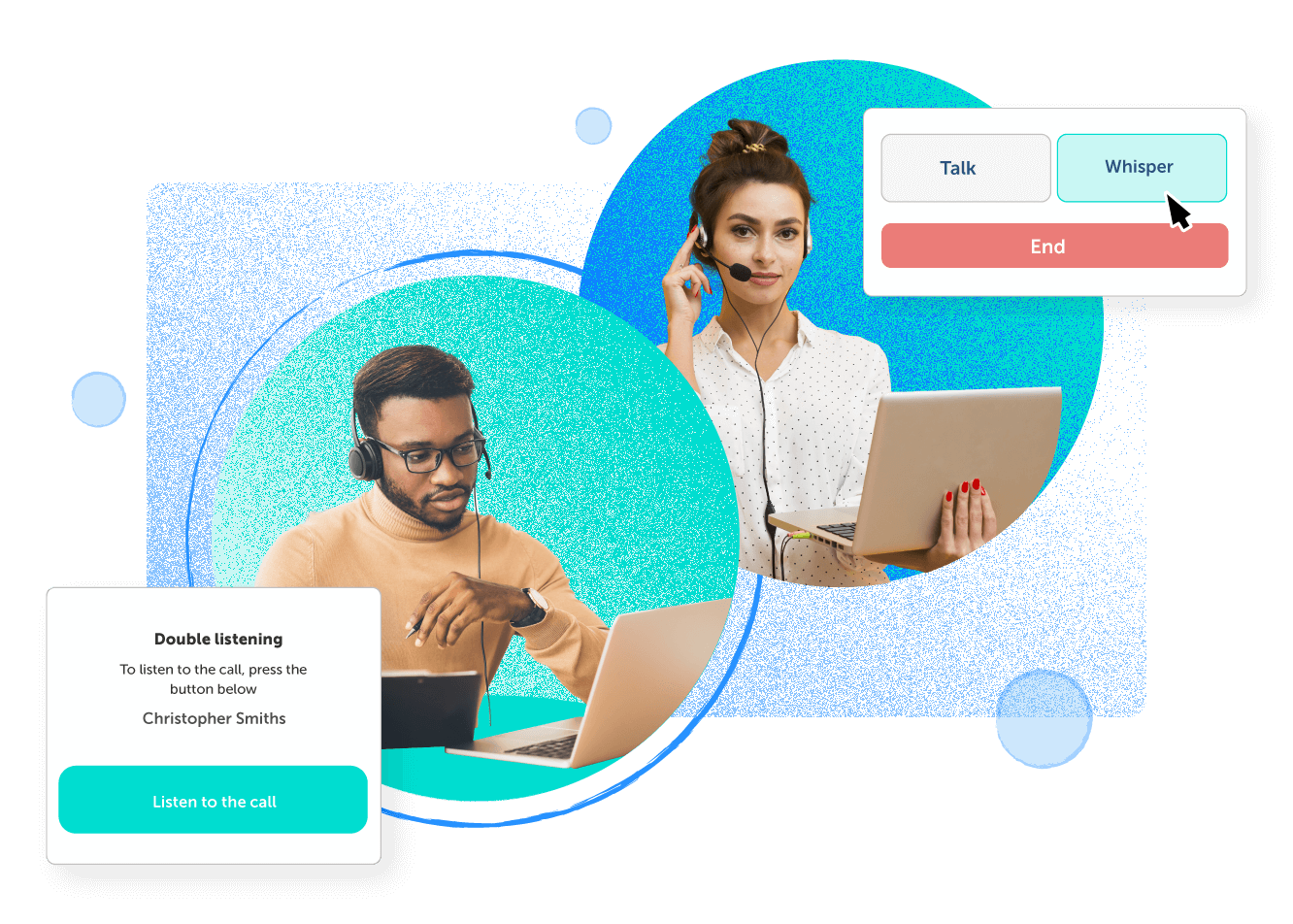 Calling as a team
Prepare for a challenging call by tackling it as a team. The main speaker can therefore count on their colleagues or supervisor in the background to provide assistance during the call if necessary.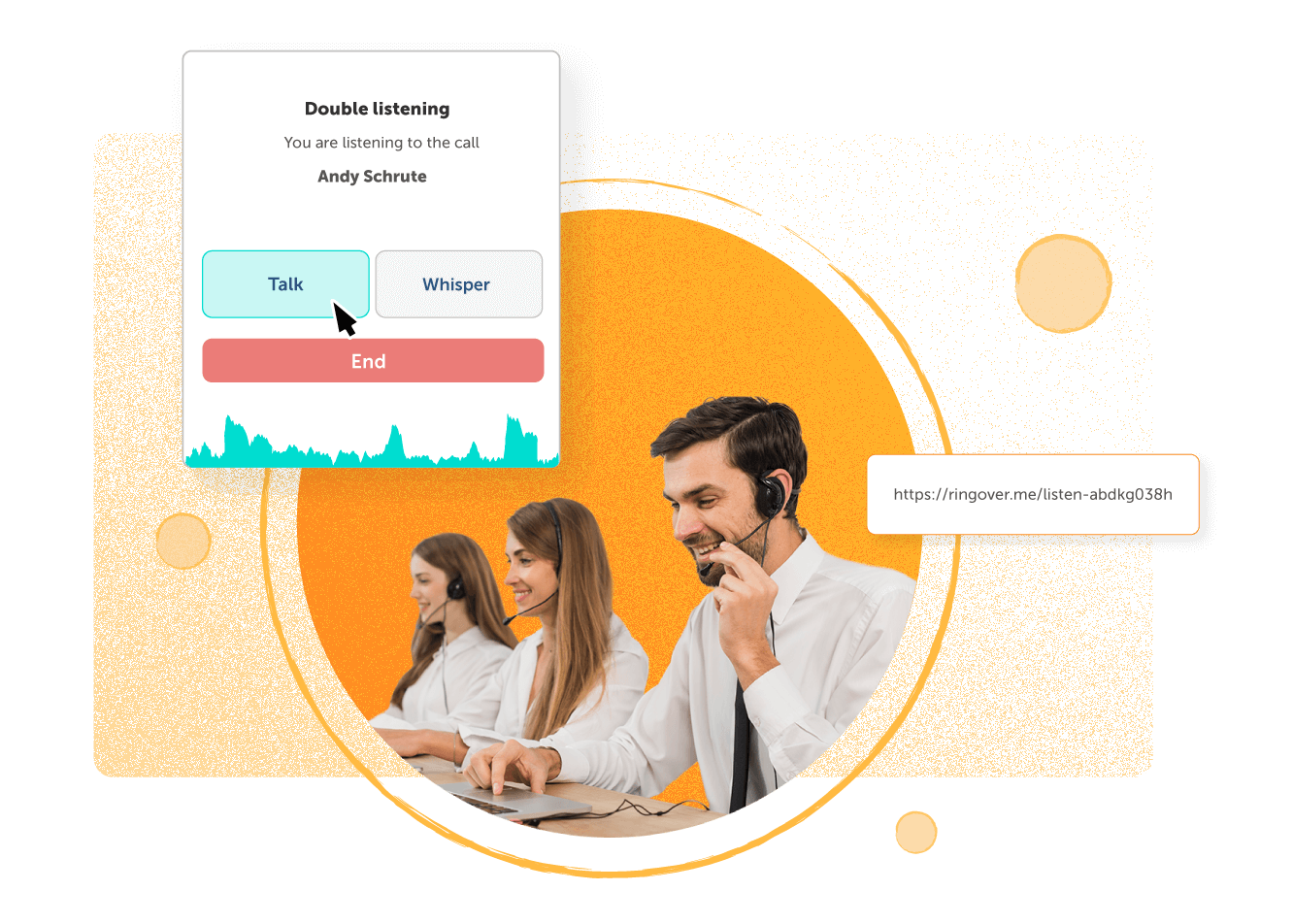 Train your agents
Use whisper mode to coach new recruits on the job. Listen to their calls and intervene at any time to correct a statement or steer the conversation in the right direction. Take full control of the discussion if the need arises.