Call Forwarding Service

Business Call Forwarding

Get your remote team to offer continuous and efficient customer service thanks to our automatic call forwarding service. Transfer your callers to different phone numbers and stay connected with Ringover's phone forwarding services. Now, Business call forwarding has never been better.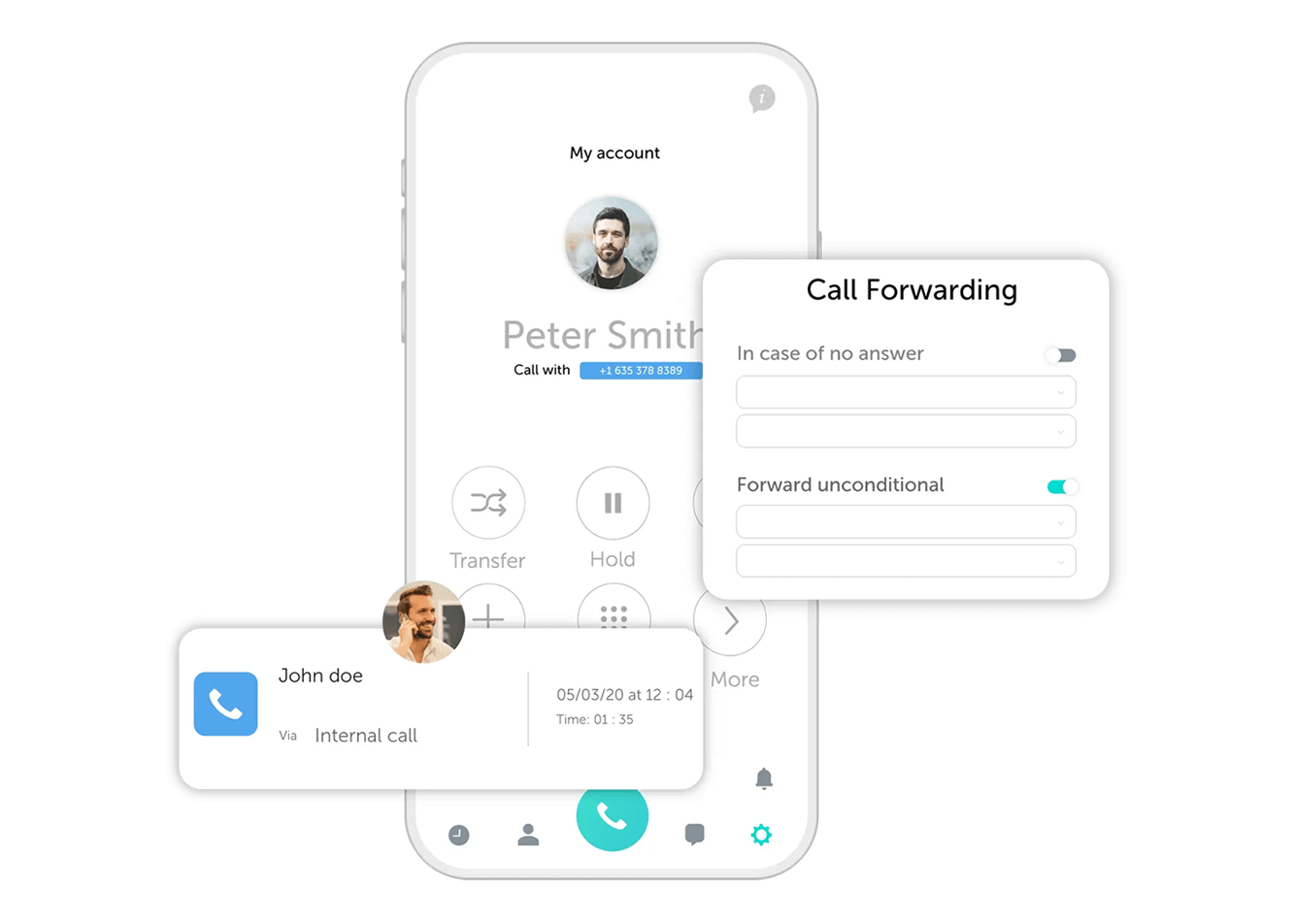 What is Call Forwarding?
Call forwarding allows you to stay connected at all times even if you are out of office or simply unable to access your desk phone. Manage your entire business from any location by transferring all of your incoming calls to your mobile phone, home phone and any other number you choose. Take advantage of the many benefits call forwarding offers to your remote staff, external customer support and mobile employees.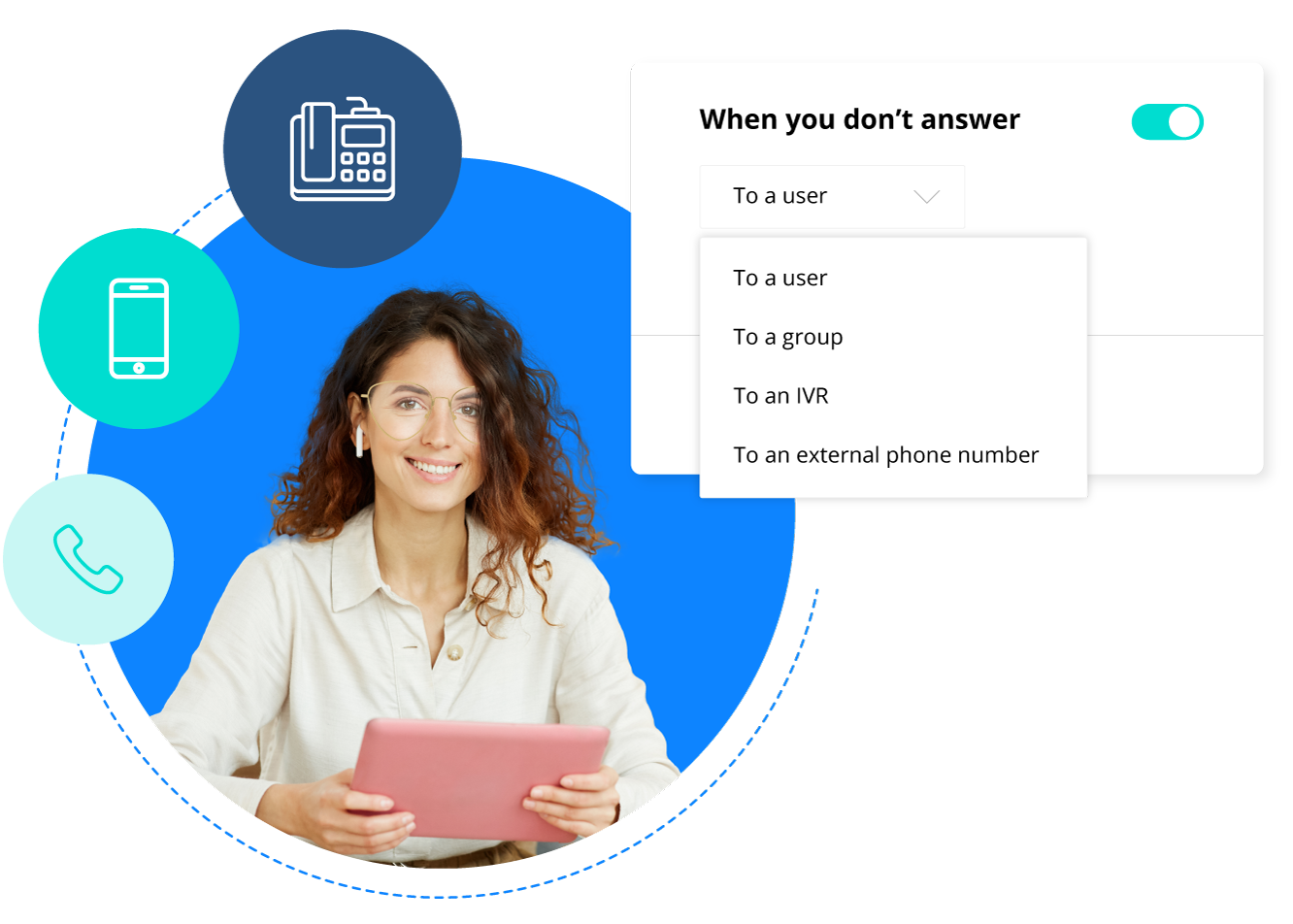 Stay Connected with Business Call Forwarding
Ringover's call forwarding feature allows you to forward incoming calls to another mobile phone number, a home number, an off-site switchboard or even an external call center. Call forwarding ensures your calls never go unattended so you can respond to your business calls from anywhere — with your mobile phone while on the go or via your laptop while hot-desking.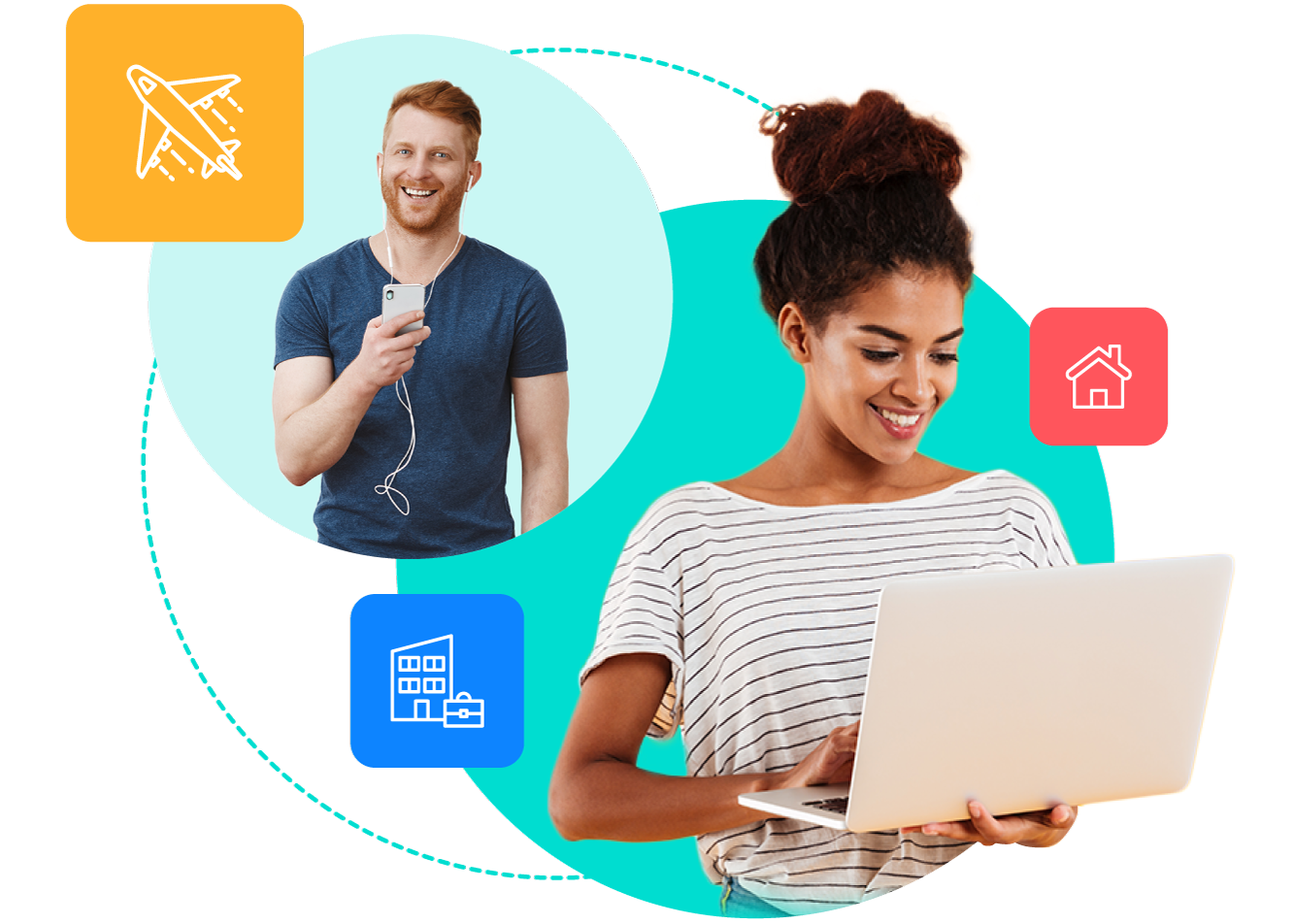 Discover the Most Reliable Call Forwarding Service with Ringover
//= $t['block3']['text205'] ?>
Explore Endless Call Forwarding Options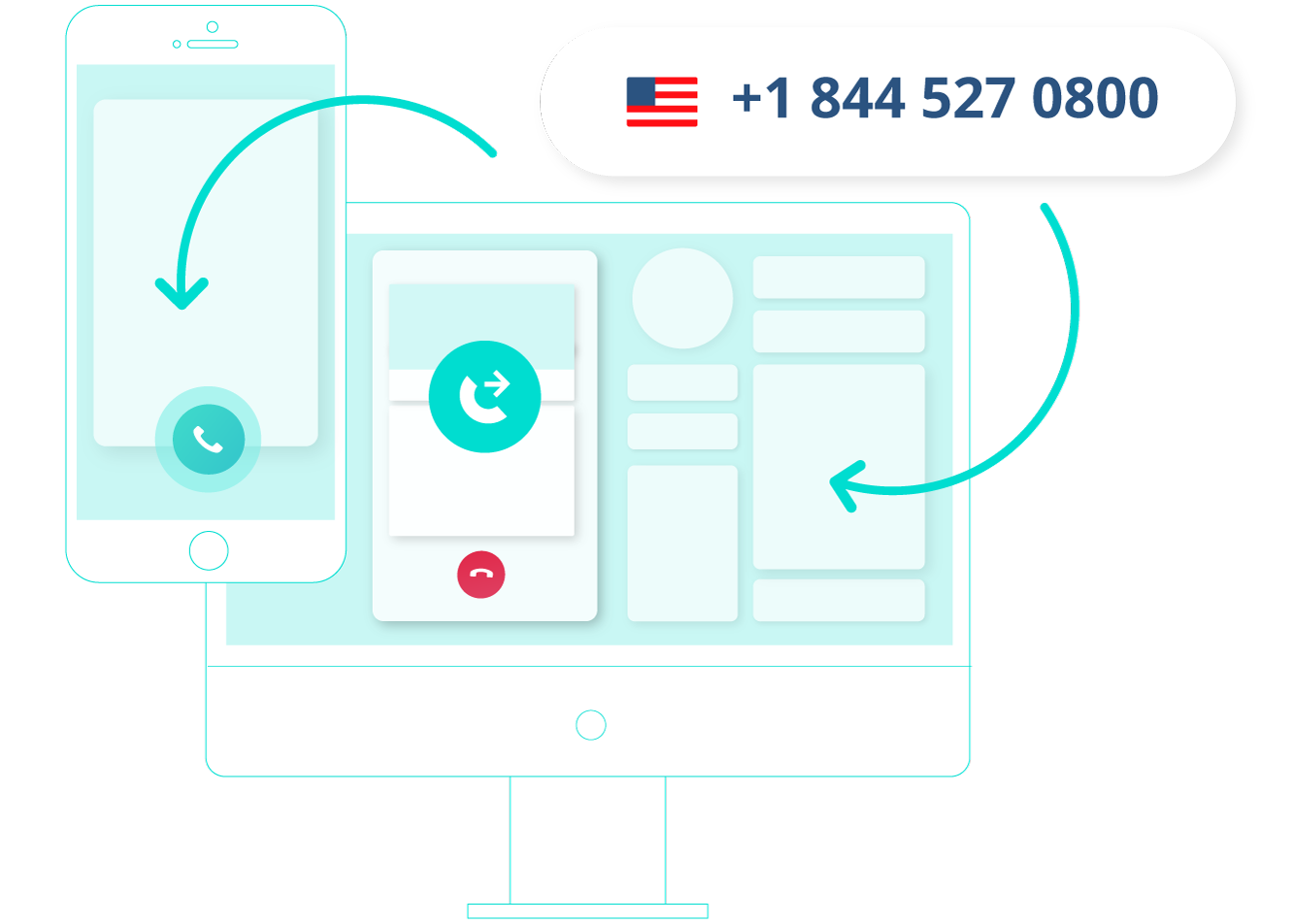 Call forward to
VoIP App
Forward unlimited incoming calls from any phone number to any device you choose thanks to Ringover's VoIP calling app accessible on computers and smartphones. The VoIP calling app makes it possible to stay flexible yet connected no matter where you are in the world.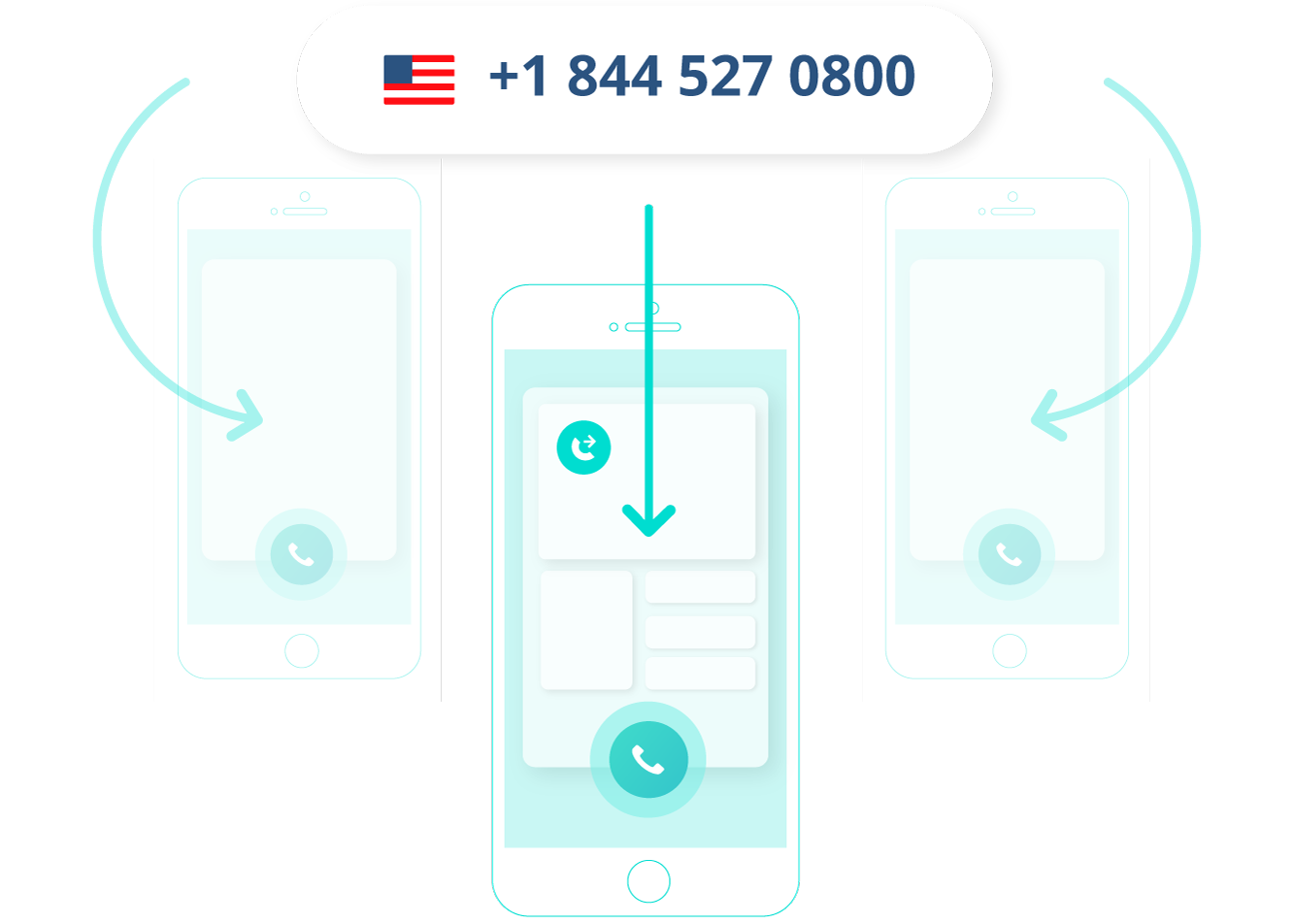 Call forward to
mobile
Travelling for business or working remotely ? Being a business nomad is easier now than it has ever been thanks to automatic call forwarding. Transfer calls from your office landline to any mobile phone number of your choice. Activate call forwarding to your mobile phone immediately by simply inserting your mobile number in the settings. Too occupied to answer calls yourself? Set up a call forward to your colleague's mobile phone number to take calls on your behalf.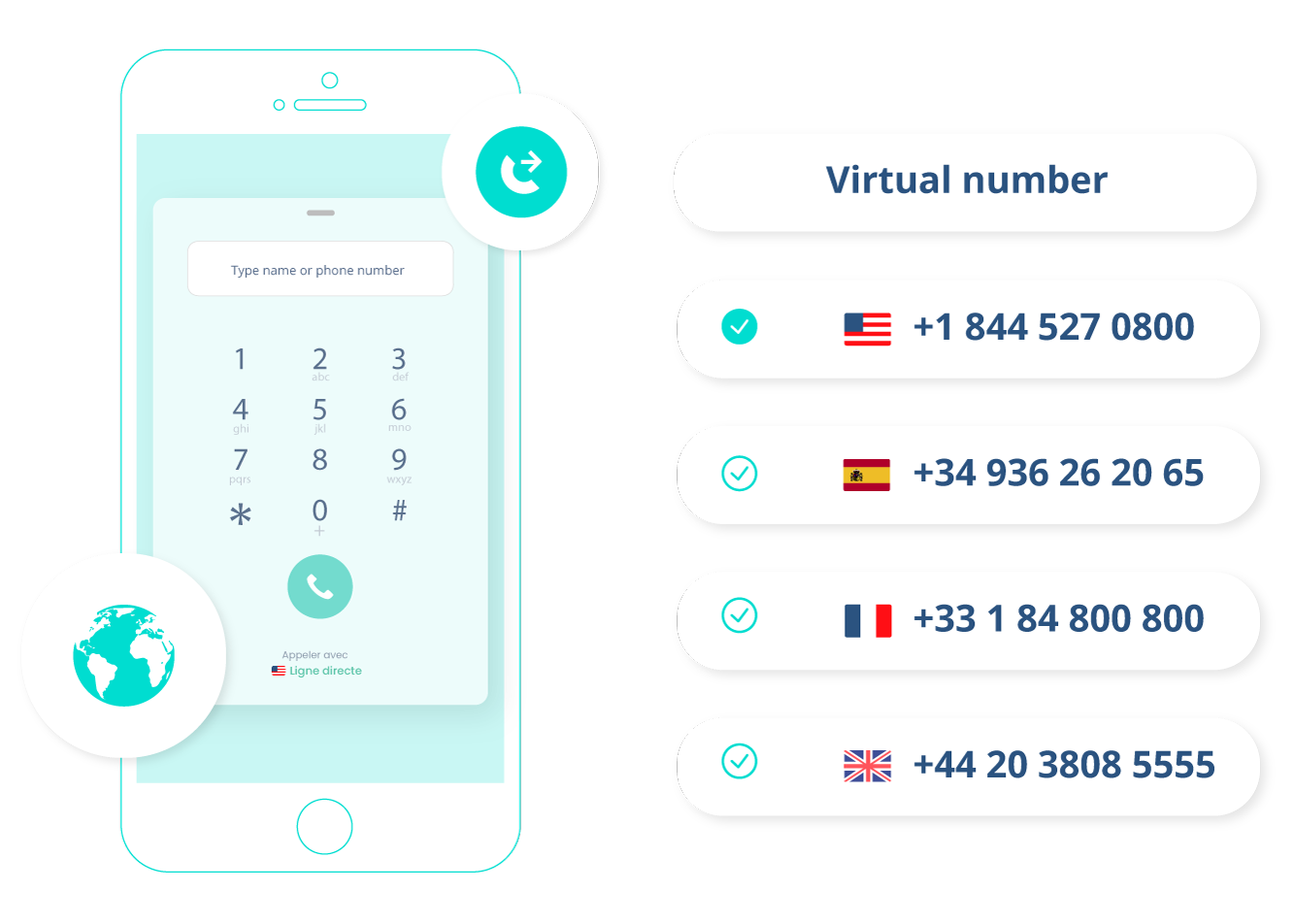 Establish
local presence
Give your callers more ways to reach you using multiple virtual local numbers then forwarding the calls to a single phone number of your choice. Your global callers will feel more inclined to dial into a local number from their country. And, with call forwarding, you can redirect their calls—from any line dialled by the customer—to a single number, such as your main switchboard or your employees' mobile phones making it simpler to manage a global call center.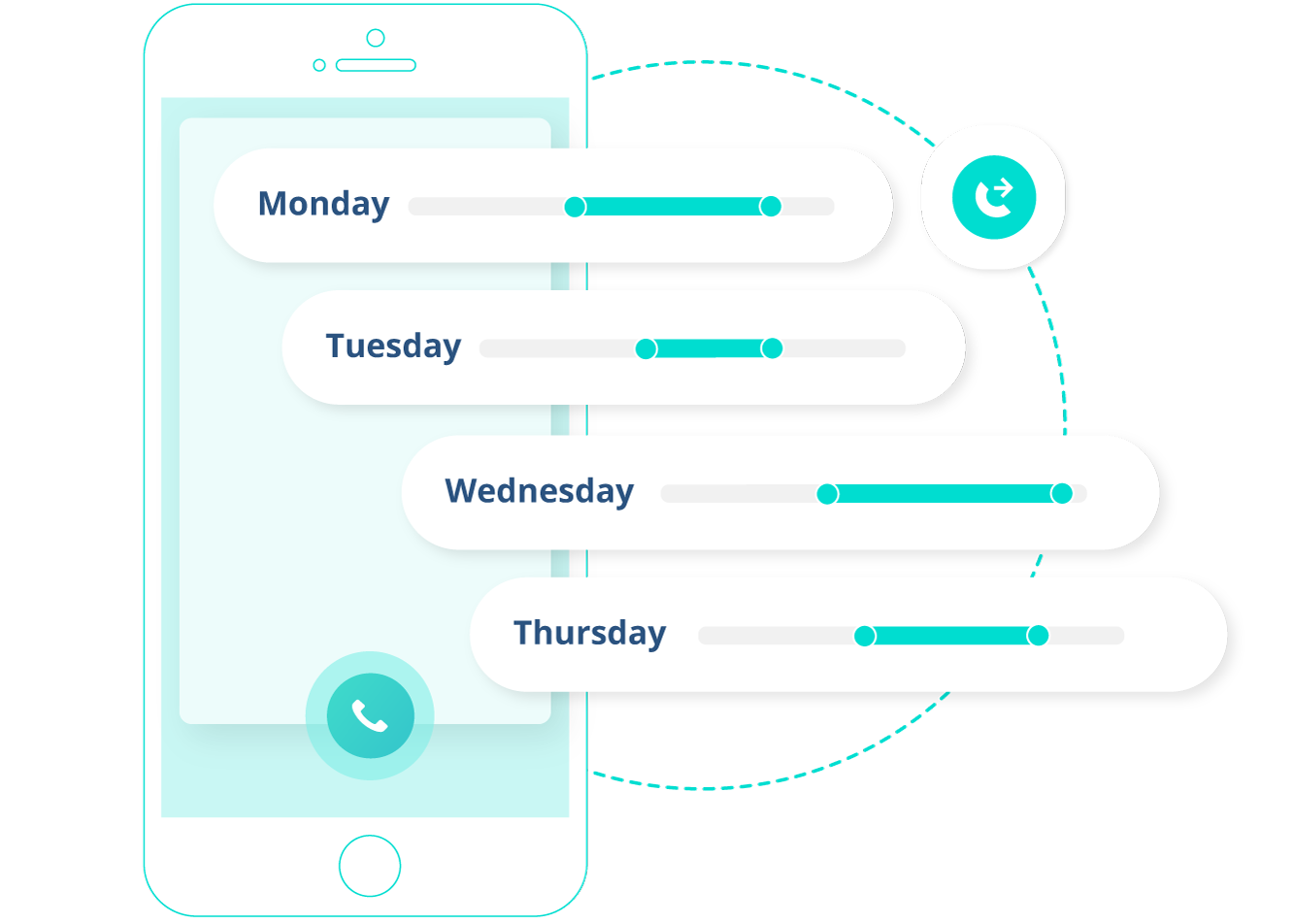 Call transfer
on schedule
Grab all opportunities that come your way no matter the time of day! Set up call forwarding according to set time frames for varying staff shifts, during shift handovers or even for planned breaks. Call forwarding enables you to redirect calls to any destination of your choice during set times every day to ensure you never miss an important call again.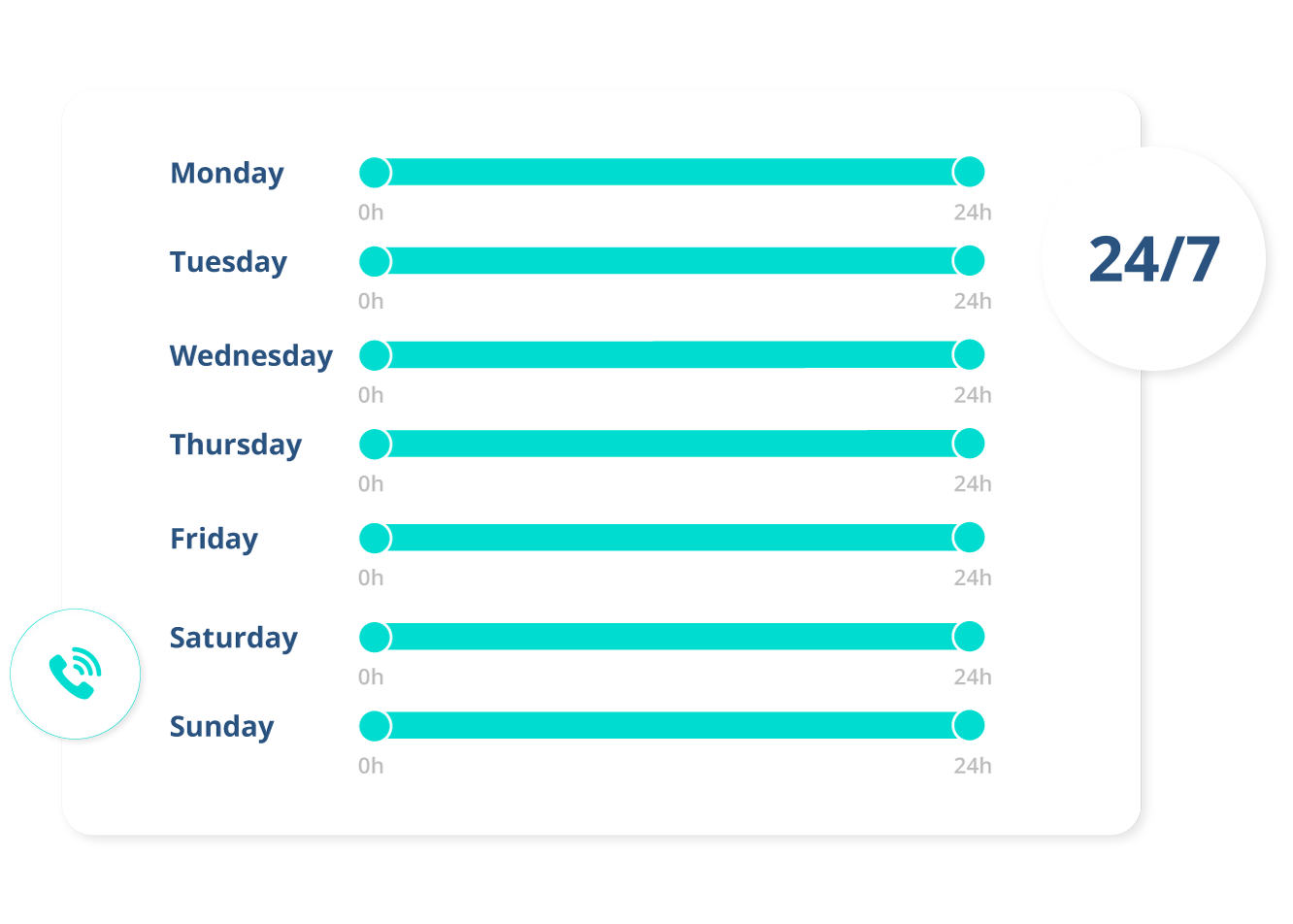 Guarantee a
24/7 phone service
Establish 'round-the-clock' customer care service to handle incoming calls from any location during after hours. Inbound call centers can respond quickly to incoming queries outside of regular shifts using a call forwarding service that sends calls to on-call personnel.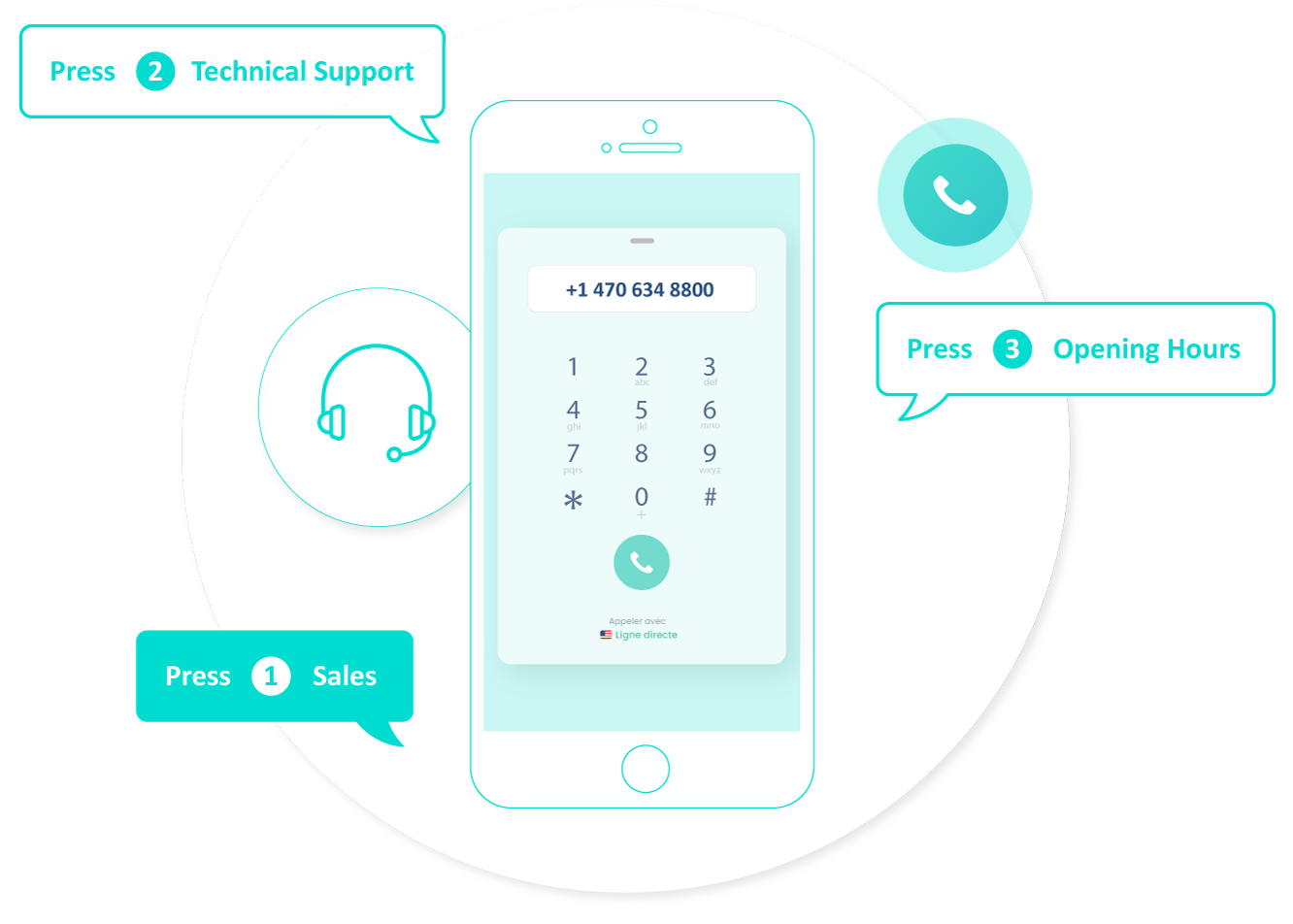 Redirect calls to
pre-recordings
Save your customer's time on the phone by transferring their call to pre-recorded voice messages. An IVR comes in handy to route customers to voice messages containing key responses to common questions regarding opening hours, payment options, updates to service and so on. For example, you can play: "Press 1 to hear our opening hours, press 2 to listen to our service updates and press 3 for steps on how to settle your bill online".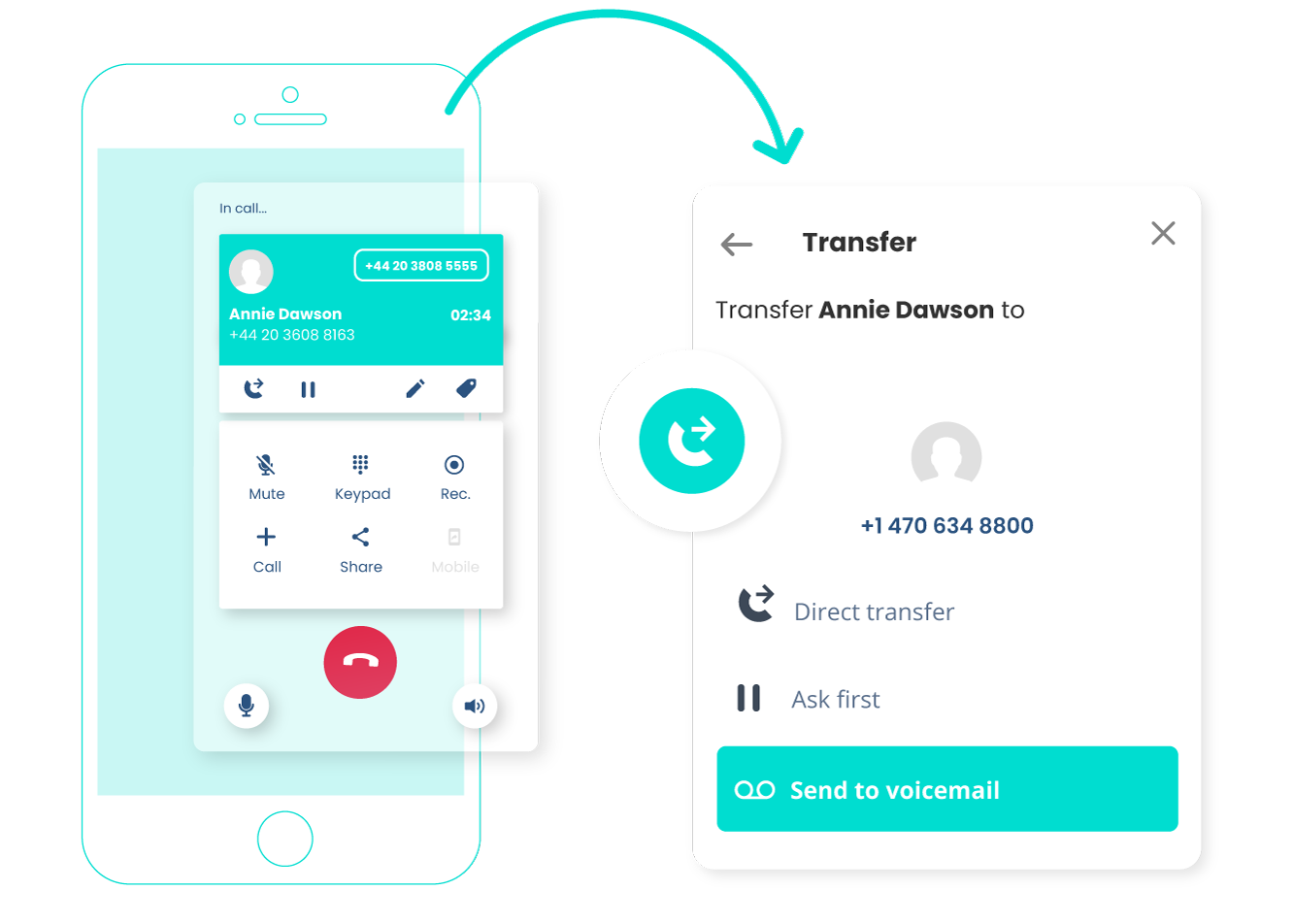 Use an
auto-attendant
Swiftly transfer incoming calls to the agent available to take calls or to the department in charge of handling the caller's query via a simple menu system.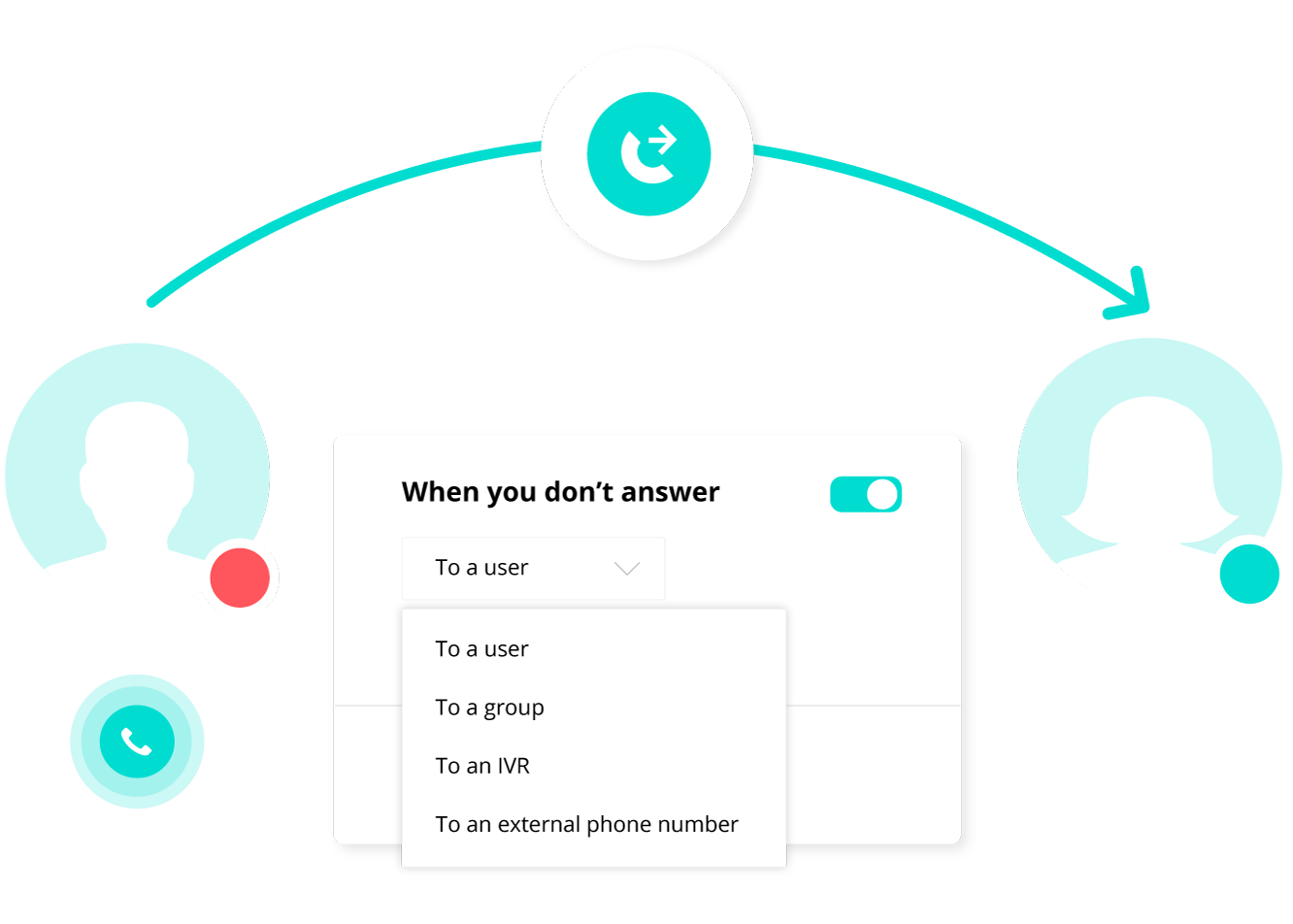 Forward calls
according to availability
Transfer your incoming calls to different colleagues or external phone numbers based on time and availability rules to ensure someone is always on hand to convert any lead into a golden business opportunity.
Types of Business Call Forwarding
Call forwarding options range from very basic to Advanced you choose! Use a simple call transfer to field your calls from your desk phone to your home phone number. Or, field your incoming business calls in a more structured manner using cascading or simultaneous call forward styles.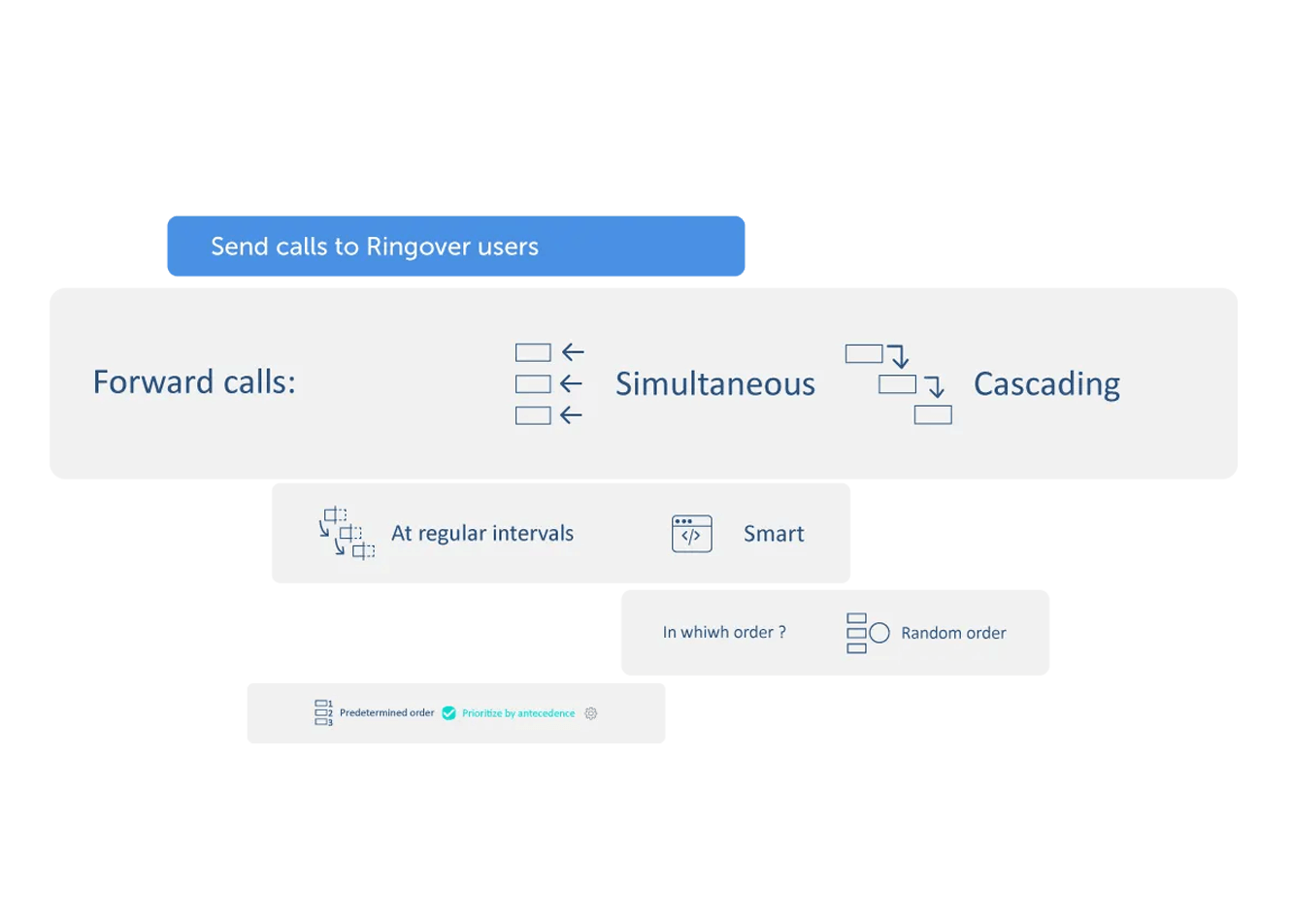 Call Forwarding: Best Use Cases
Customer service
Call forwarding is greatly appreciated by customer support teams because it ensures optimal inbound call management regardless of the day, time and physical location of your support team. A call forwarding management system gives you the flexibility to properly manage calls in line with your team's availability and absences whilst taking into consideration agent skill availability.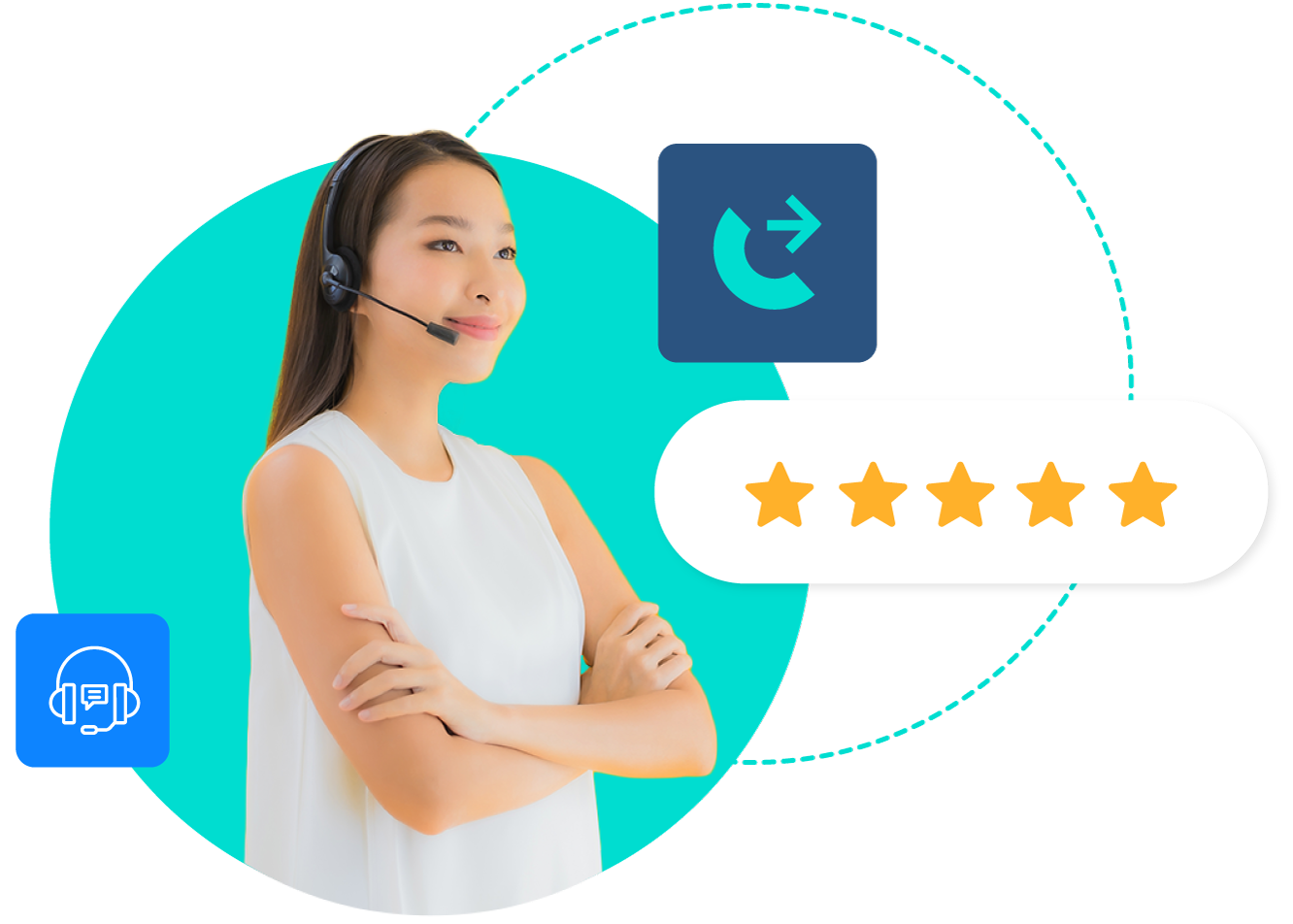 Entrepreneurs
As a sole trader, being able to transfer your business calls to your mobile phone number gives you extreme flexibility to keep contact with your new and existing customers. Running a business alone means more time spent on-the-go and less time tied to a desk. Setting up a virtual business phone number with an automatic call transfer system therefore hands you the powers of a large company to manage every single call with ease.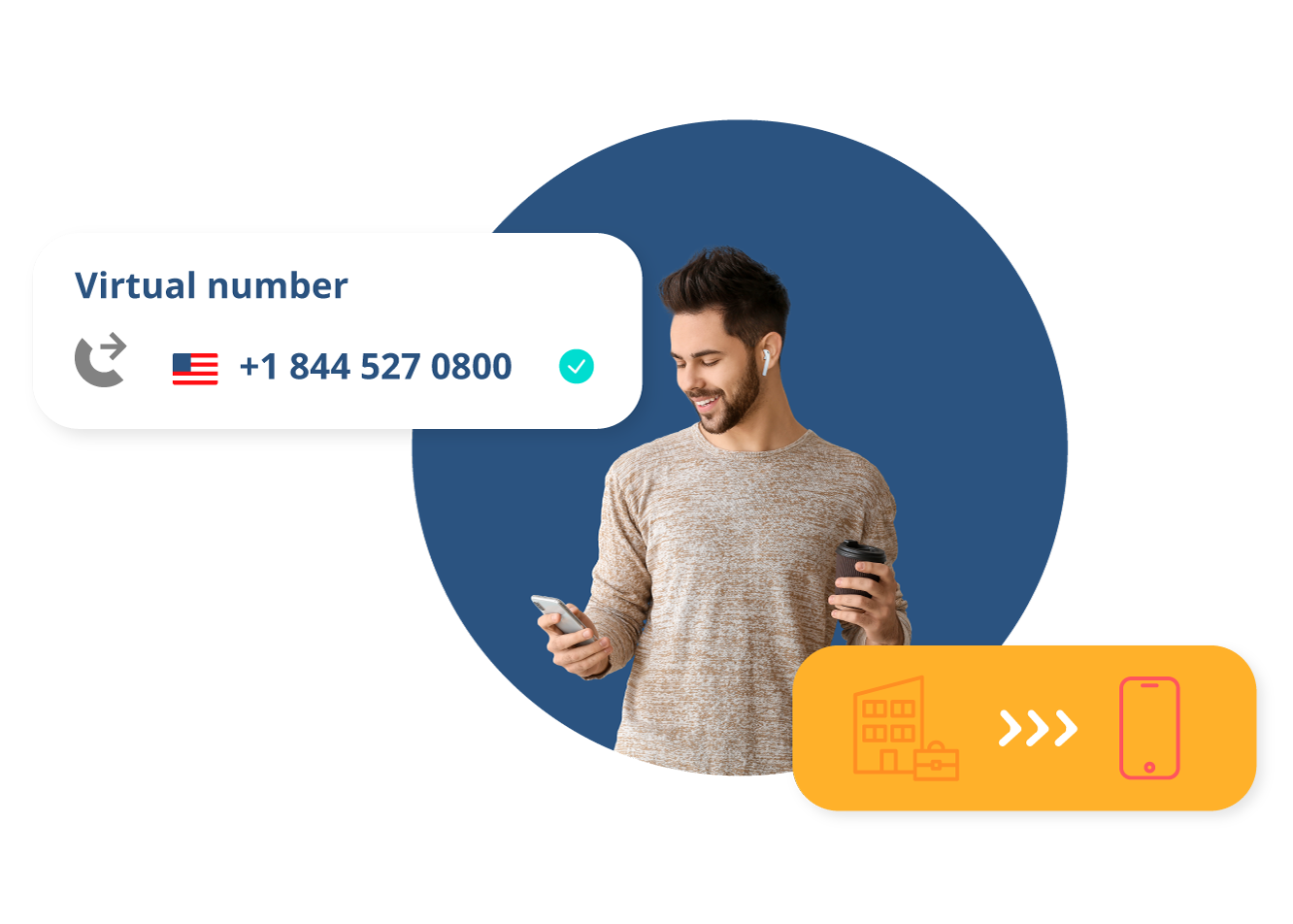 Virtual offices
Virtual offices need not appear artificial if you have the right set up in place. A call forwarding service enables you to forward calls to any phone number linked to remote staff who make up your virtual workplace. With call forwarding, any incoming call can be instantly transferred to the right person at the right time ensuring your operations run as smoothly as any traditional business.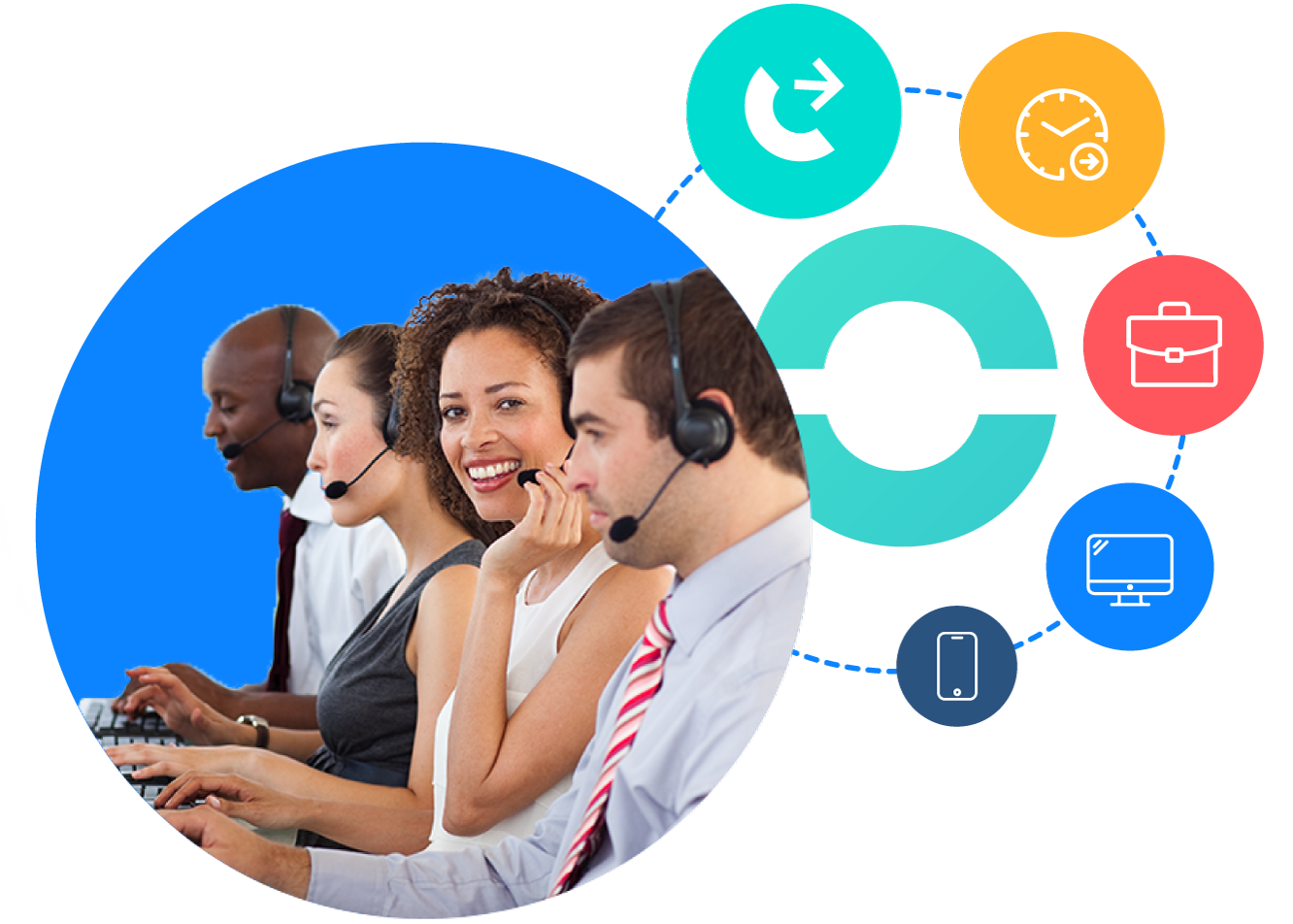 Call forwarding service FAQs
What is a call forwarding service?
Call forwarding service is a feature that allows you to forward an incoming call to a landline number, mobile number or even to a VoIP app. Phone forwarding services allow you to:
Setup the call forwarding system in such a way that calls are forwarded to another number when the recipient does not answer.
Configure business call forwarding to your cell phone number when you are not at your office.
It ensures complete inbound call management regardless of the user's location. Call forwarding ensures the user has permanent access to his incoming business calls from his available location and device of choice.
Can I forward calls to an international number?
Yes, Ringover's call forwarding system allows you to forward your incoming calls to any international landline or mobile number of choice. Just simply insert the phone number in international format in the call forwarding settings to activate it.
Can I forward calls to an 800 number?
Of course! You can divert all your calls to an 800 phone number which would be treated as a free incoming call on the 800 number.
Can I edit my call forwarding rules?
Yes, you can modify your call forwarding rules at any time from your dashboard. It only takes a few clicks to switch numbers, modify users to receive calls, or to adjust call transfer time frames and availability.
Can I forward calls to several mobile phones or desk phones?
Yes, Ringover's call forwarding system has no limits. You can transfer calls to any number of agents or external phone numbers by adjusting the call forwarding rules in your dashboard.
Can I deactivate call forwarding?
Yes, you can cancel any active call forwarding at any time from the settings panel.
Is call forwarding a free service?
Call forwarding services are not free. A call forwarding system is a robust technology-driven solution that helps customer support teams effectively manage inbound calls. A business call forwarding solution has the flexibility to manage calls in line with the agent's skills and availability.
How much does call forwarding cost?
Business call forwarding to cell phone, landline or VoIP apps can cost you around $24 per month/user. With this price, you can enjoy unlimited calls and phone redirect services to more than 65 destinations like the UK, Canada, China, and some European countries.
How do I set my phone to call forwarding?
Let us find out how to do business call forwarding to a cell phone:
Business call forwarding on an Android phone:
Step 1: Click on the settings icon.
Step 2: Choose calls.
Step 3: Click on call forwarding.
Step 4: Choose when to forward calls – when busy, always, when unanswered etc.
Step 5: Key in the call forwarding number and click on OK.
Business call forwarding on an iPhone:
Step 1: Open Settings.
Step 2: Click on the call forwarding option.
Step 3: Set conditions such as always forward or forward when unanswered etc.
Step 4: Type in the forwarding number and apply the changes.
If you are using a VoIP app like Ringover on your phone, you must open the app and follow the instructions to set up call forwarding. With Ringover, you can forward calls to local numbers from around 65 countries.