Sales prospecting
Cold Calling for Real Estate: 6 Scripts for Success
A real estate cold call is unlikely to lead to a sale during the first conversation, but it opens up a relationship that can then be nurtured.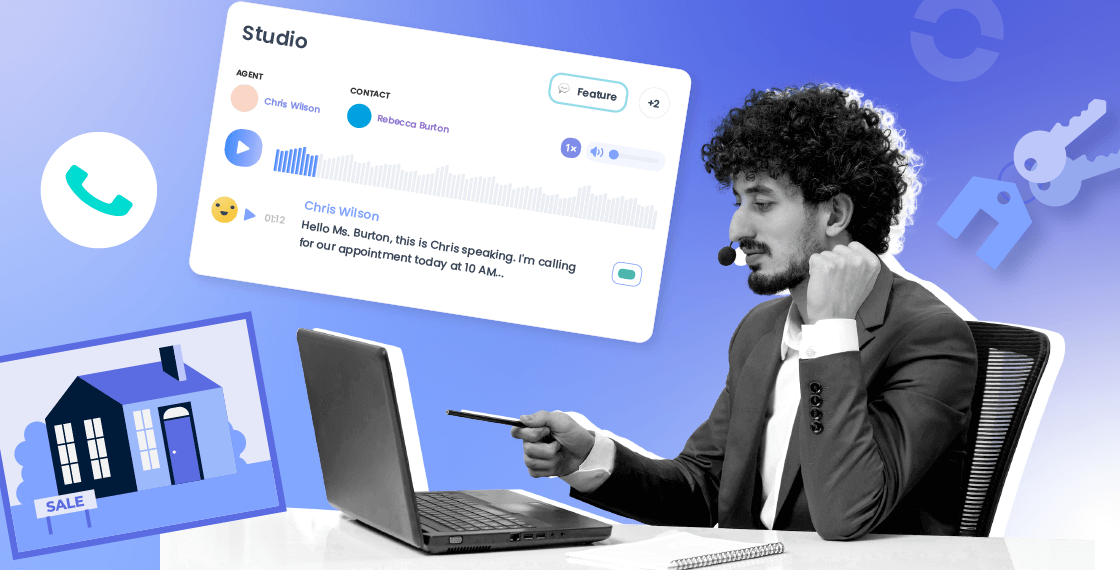 Though cold calling is one of the most reviled forms of lead generation, it still generates important opportunities. In fact, 57% of decision-makers prefer to be contacted by phone. That's just one reason why cold calling for real estate is a key way to launch relationships with sellers. Once a real estate business organizes outreach with real estate cold calling services, they can create a sophisticated prospecting process. With a sophisticated approach to real estate cold calling, you'll be able to build that build in , , virtual assistants, and .


Simplify your cold calling process now!
6 Scripts for Real Estate Cold calling
Every real estate agent's worst fear is getting a prospect on the phone and not having anything to say. To help you avoid that situation, we've compiled this selection of scripts. With these on-hand, you'll be able to open conversations with prospects in a professional and successful manner.
1. The initial cold calling script
This is a basic cold calling script that you can tailor depending on the context. For example, if the contact has filled out an online form, or is a contact of another of your clients, be sure to mention that.

Hi there, my name is (your name) and I'm with (your real estate company). (Let them know how you received their contact information if possible.)

I wanted to introduce myself because I've been active in (relevant neighborhood) for X years. Last year was a record for me, I ended up selling X homes, helping X people find new homes.

I know for a fact that homes are coming on the market soon. I would love to speak to you more about the market in this area and where you're at.
2. The open house invitation script
Hosting an open house is a great excuse to reach out to contacts you have fallen out of touch with, or new contacts you'd like to know better. Plus, homeowners generally enjoy touring a property in their neighborhood, out of curiosity if not curiosity regarding their investment. All told, an open house invitation is a great way to contact homeowners with an offer instead of an ask.

Hi there, my name is (your name) and I'm with (your real estate company). (If you've already met them, remind them now.) I'm calling to invite you to an open house we're holding for the (seller name) family over on (street address). Are you familiar with the property?

Allow the homeowner to respond.

Well, I would love for you to come over and take a look. (Mention any special treats/refreshments.) While I have you, do you happen to know anyone who is moving into this area?

If the response is no, thank them for their time and ask for their email so you can follow up with an emailed invitation. If the response is yes, follow up.

Do you know anything about what they are looking for in a home?

Wait for the response.

Well, they would be more than welcome at the open house on (date). Please don't hesitate to pass my contact information on to them, I'm at their disposal if they have any questions about the neighborhood.

End the call in a friendly manner–don't forget to thank them for their time!
3. A script that builds on recent sales
Hello, my name is (your name) and I'm with (real estate company). I'm calling about the property at (give address). Are you the homeowner at that address?

If the speaker is indeed the homeowner, continue:

I am reaching out because I've just sold a home in your area–you probably know which house, the one at (give address). This is a really great neighborhood thanks to (mention positive points). I've been working in the area and have noticed the homes are generating lots of interest and selling for great prices. Have you ever considered selling as well?

If the homeowner is interested, book a meeting with them.

I would love to talk to you in person about this and go over the numbers in more detail. Do you have half an hour on (give specific date)?

If the homeowner is not interested, don't get flustered. Remain friendly and warm, thank them for their time, and leave them your contact information. You can even ask them if they would be interested to join your mailing list (if you have one) so they can stay on top of the real estate news in their area.
4. The expired listing script
Hello, my name is (your name) and I'm with (real estate company). I'm calling about this property (give identifying details). Are you the homeowner?

If the prospect confirms, continue:

I was looking through older listings and noticed the one for that property expired after being on the market for X months. I was calling because I'm curious to know if the home just didn't move, or if you reconsidered your decision to sell?

If they express that they may still be interested in selling, respond by saying:

To be honest with you, the property is (mention positive point regarding the property). I would love the opportunity to help you get the property listed again and sold this time. What do you say?

Keep engaging the prospect with questions about the last time the house was on the market (highest offer, any concerns potential buyers mentioned, etc.).If you feel comfortable continuing with the process, now's the time to schedule a meeting.

Given my experience in your neighborhood and your motivation, I feel confident we'll get it sold this time. I would love to talk with you in more detail, would you be free (give a specific date and time) to meet? I will bring you some new comps and we can talk about the listing strategy if you decide to go ahead with me.
5. The circle prospecting script
Hi, my name is (your name) with (your company). I'm calling because I recently sold your neighbor's home, at (address/street) and I wanted to share the value of your property. Would that be something you're interested in?

If the prospect agrees, continue:

Based on neighborhood comps, your house would definitely sell for (estimation). I've got several buyers who have recently expressed interest in your neighborhood. So much so, I'm confident your property would draw a lot of interest based on its appeal, with its (mention appealing features the house has). Would you be interested to sell if you could get the best price?

If the prospect is interested, invite them to a meeting to get the ball rolling.
6. The script to pitch a "for sale by owner"
Hello, my name is (your name) and I'm with (real estate company). I'm calling about this property (give identifying details).

If they aren't the property owner, ask for contact information. If they are the property owner, continue with the following:

You have a beautiful home–I can see how much effort you've put into (a significant feature of the home). Would you be interested to speed up the sale of your property by working with an agent?

Listen attentively and empathetically to the homeowner. If you happen to have buyers who are looking for a similar property, mention it if there is an opportunity–for example, if the seller mentions it's been difficult to find a buyer. If the seller is open to discussing with you, continue with the following:

Would you be available to meet for half an hour on (supply date and time)? There's obviously no obligation with this meeting. We would discuss my normal process and the resources I offer to facilitate a quick sale. Plus, I often work in (seller's neighborhood) and would love to learn more about your property.
What is a cold calling for real estate?
for real estate is contacting a potential buyer or seller to solicit their business with no prior conversation. Real estate is an industry with incredible potential, but success isn't guaranteed. In 2023, experts have called out a challenging season ahead, even though spring and summer are normally the time many people buy and sell. To ensure your numbers don't dip compared to prior years, now is the time to hone your cold calling for real estate skills. Real estate cold calling generates new leads for agents' databases.
Purpose of cold calling for real estate
Realtors will engage in cold calling for real estate to accomplish multiple purposes. Real estate cold calling can generate new leads, open up relationships with homeowners or developers, and result in meetings with potential clients. In short, real estate cold calling can have short and long term benefits for realtors.

With the proliferation of digital marketing technologies, cold calling for real estate isn't just a matter of collecting referrals from current clients. New technologies also allow realtors to track who returns frequently to their website, who's interacted with online ad campaigns, and who's engaging on social media posts. But in order to advance prospects through the , more direct contact is needed. That's where cold calling comes in. Cold calling for real estate has emerged as an important tool for agents to nurture curious prospects into active and qualified leads.
What's necessary for an effective real estate cold call?
There are myriad factors to consider when launching a real estate cold calling campaign. The timing, the frequency, and obviously, how you overcome a prospect's natural reluctance to engage with an unknown salesperson. But if you arm yourself with the right tools and research before launching your real estate cold calls, you'll put yourself in the best position for success.
Choose the right real estate leads
Not all leads are equal. So when you prepare to launch your real estate cold calls, prioritizing which prospects you'll call first gives you a strong foundation. Not sure how to organize your leads? You can begin by separating them into these categories.
Expired listings. Whenever you see an expired listing, you should automatically consider it an exciting opportunity. Expired listings confirm that at one time, the homeowner was willing to sell. Who's to say why the listing expired? Maybe the seller was dissatisfied with their agent, or actually decided they didn't want to sell after all. Either way, it's best to call and find out for yourself. Keep in mind the seller may be frustrated. Be sure you've prepared your knowledge about their area and what marketing you'll put in place. Reassuring the seller that you're knowledgeable about their neighborhood, have a proven success rate, and marketing resources will go a long way toward soothing their doubts.

Targeted area calling. Targeting area calling is also called circle prospecting. These terms refer to the method of contacting prospects based on the neighborhood they live in. Keep an eye out for neighborhoods where houses sell quickly and with significant value increase from their previous cost. The residents of this neighborhood may be keeping up with the increased valuations of the homes around them, but they may not. That's why your first proposition to such a prospect should be simple: a free valuation of their house. These prospects may not have considered selling their home yet, so it's best to go gently.

For sale by owner (FSBO). Another prospect who generally responds better to a more gentle approach. Because this prospect has already chosen to list their home without the help of an agent, they probably are sensitive to the costs incurred by real estate agents. They may have even been contacted by other real estate agents. That's why you should prioritize your real estate cold calling list based on whose home has been on the market for the longest time. Sellers who have been frustrated are more likely to consider any fees incurred by an agent as a necessary sacrifice.

For rent by owner (FRBO). Owners who have put spaces up for rent tend to be promising prospects. That's because they only have so much time to lose–the longer their property stays on the market, the more money they lose. Plus, people with FRBO properties are more likely to see the appeal of a real estate agent who will manage showings, listings, follow up with potential renters, etc. Though the earning potential is less than with straightforward property sales, FRBO can be a decent avenue to generate revenue.
Methods to track calls and contacts
Real estate cold calling is no small task, and organization goes a long way to keeping it manageable. Though you can track who you've contacted in Excel sheets, it becomes extremely difficult to build a dynamic cold calling campaign with Excel alone. After all, a cold call may be the first time you speak to a prospect, but the prospect may already be in your sales funnel. And you certainly wouldn't want to let a lead slip through your fingers after speaking to them–you'll want to follow up with them after that first cold call.

A simplifies the outreach process in general. Sales prospecting software lets you track when and how prospects have been contacted, and schedule automatic outreach. Ready-made or customized templates also simplify the creation of content like cold call scripts, emails, or even social media messages. Managing prospects, even a large quantity, is not so difficult when your sales prospecting tool generates a daily to-do list. Tools like this even have the capability to with your CRM, so all data is updated on both software. Your new contacts, , , and even help you organize information for easy access from either software.
VoIP software
is a key tool for any businessperson. helps you to organize your business communications and increase your efficiency. Most important, VoIP provides several real estate cold calling services.That includes tools like a , which automatically dials phone numbers from a contact list, or even . With voicemail drop enabled, agents can leave pre-recorded voicemail messages automatically, saving time and energy.
Tools for follow up
As we previously mentioned, cold calling for real estate is a great way to make a first direct contact with prospects. But realtors know persistence is necessary for success. When you launch a real estate cold calling campaign, follow up is just as important (if not more) as the first call. You'll need to apply a schedule of regular contacts, with different messaging with every outreach. The need for regular outreach is also why it's important for you to have digital tools like sales prospecting tools, , and a VoIP service which . These tools help you organize your outreach, nurture your leads properly with an including text messages, and measure performance easily thanks to accessible and intuitive .
Cold calling scripts
A is an important framework to have on hand. Having the script for your real estate cold calls will help steady you when speaking to the prospect. Plus, if you have a selection of scripts, you can standardize your prospecting process. You'll be able to test different responses to reluctant prospects, then disseminate those learnings across your team. Software that live calls and identifies key moments can help with this process. In fact, can even leverage AI technology to complete sentiment analysis on call transcripts, analyzing the prospect's emotional responses during the conversation and delivering real estate agents personalized advice on how they can improve their selling technique. So with a sales enablement software, agents improve on an individual and team level.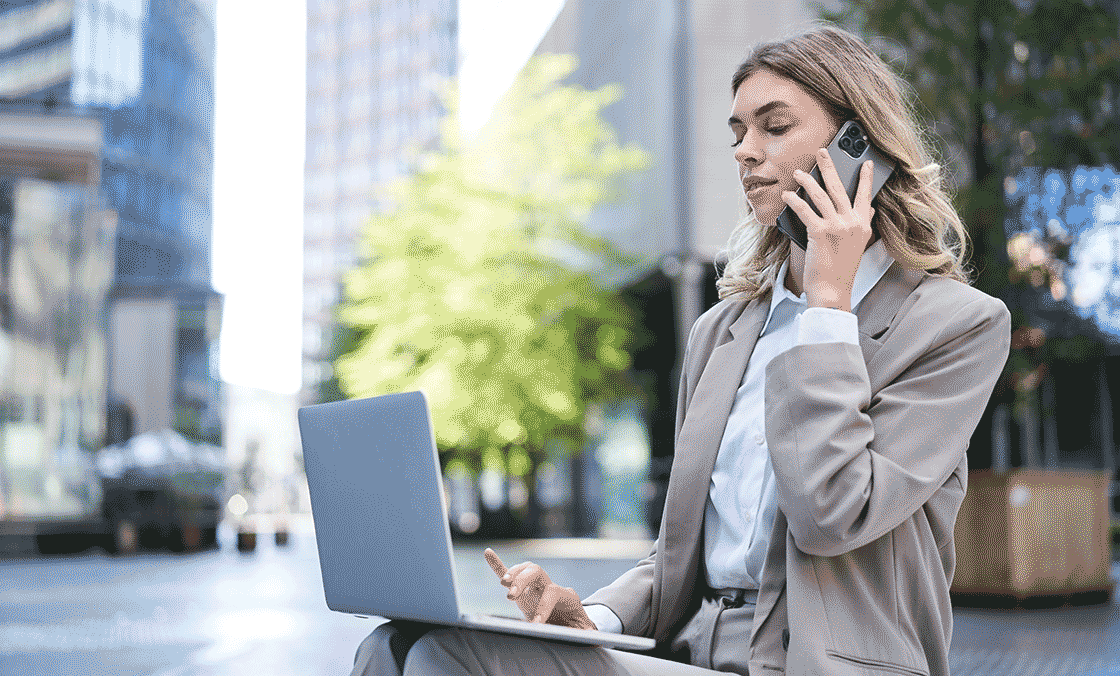 Cold Calling for Real Estate FAQ
Is cold calling effective in real estate?
Cold calling is an extremely important aspect of any real estate agent's selling process. In fact, evidence indicates a majority of real estate agents successfully follow up with a prospect after an initial cold call. This response rate indicates that cold calling for real estate is one of the most effective prospecting methods for real estate agents.
How do you practice cold calling in real estate?
Here are four tips to help you practice cold calling in real estate.
Have cold calling for real estate scripts on hand. You can practice these scripts with your colleagues to prepare for the real thing.

Choose the right real estate leads. Depending on a prospect's specific needs, you should prepare appropriately. You can adjust your approach for common cases like homeowners with expired listings or FSBO.

Know how you will track calls and contacts. Most people don't necessarily enjoy receiving cold calls, so you should make sure that you are tracking who you are calling and the outcome of those calls. A VoIP telephony software is a great asset for this aspect of cold calling because it automatically keeps call logs and offers the possibility of integrating with your CRM.

Organize your follow up. Cold calling is an important prospecting method, but follow up is just as important as the initial call. Make sure you have a schedule to contact each prospect who has indicated they would be willing to stay in touch, and mix up your communication channels to draw out non-responsive prospects. A sales prospecting tool is a great way to help you save time on these time-consuming administrative tasks.
How many cold calls should a realtor make a day?
Because the length of each real estate cold call varies, there is no set number of calls to make per day. Instead, you should set aside a certain amount of time per day. This may seem like a long period of time, but you'd be surprised at how quickly it goes. This is a great habit to put in place when you are just starting out. Real estate cold calling helps you to build your contact list and make important first connections.
What are the 4 pillars of real estate cold calling?
When you do get a prospect on the phone and they are willing to engage in conversation, there are four pillars of information. You'll need to obtain this information from the prospect to determine if you, the client, and the property are a good fit.
Condition. The condition of the house is key information to understand the financial potential for the seller and for you.

Motivation. Whether or not the buyer is motivated to sell is obviously a key factor to understand the buyer's state of mind.

Timeline. If the seller is motivated to sell, they often have a timeline that impacts the milestones necessary to get the house on the market and sold.

Asking price. Obviously, it's important to understand the seller's expectations for the asking price. This will help you understand if you'll need to propose a different price.