Mass Texting Service: Guide & Benefits

Create your SMS marketing campaigns

Reach your customers and prospects where they are with a mass texting service. Deploy personalized, engaging sequences efficiently with the Ringover SMS API, a mass SMS service.
Connect

with your audience
Build a relationship founded on trust
Establish a personalized connection with your contacts and easily manage communications such as appointment confirmations, event RSVP, etc.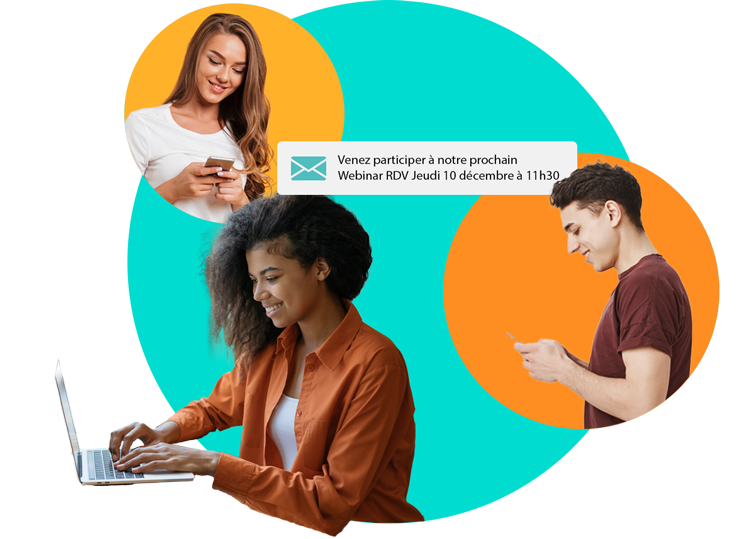 Share

information and stay

connected

with your contacts
Spread the word of your upcoming events
Enrich the customer experience throughout the purchasing process, and keep them informed via SMS.
Discuss your offers
Develop and maintain high-quality communications with your audience. Promote your offers and services to a targeted audience within your clientele.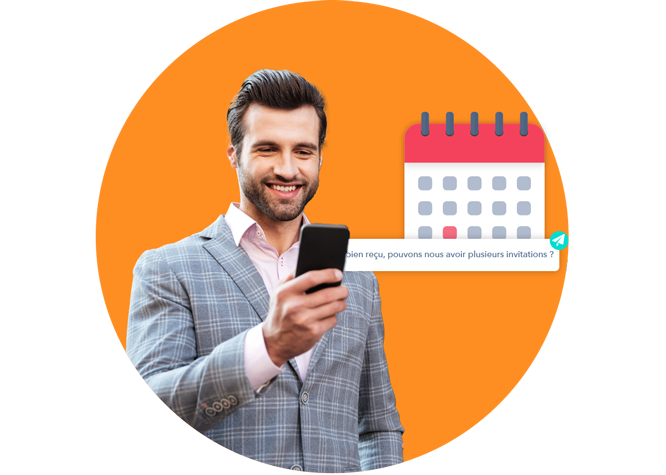 Communicate
efficiently
Send large numbers of SMS messages in just a few clicks
Communicate in mass and promote your business activities with SMS campaigns.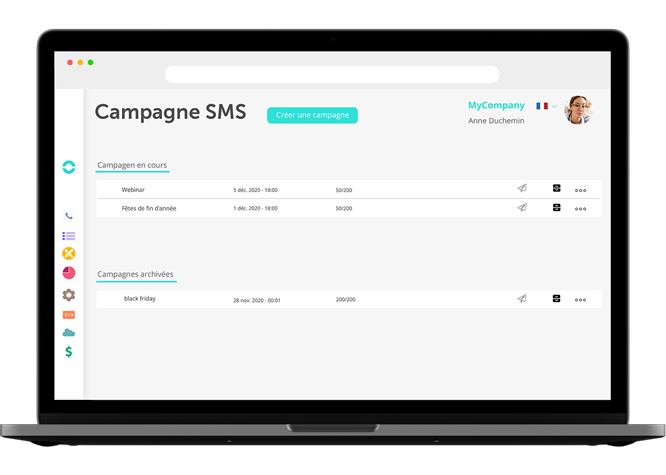 Mass Texting Service FAQs
Is there a free mass texting service?
What is the best app to send mass texts?
How to do mass text messaging?
How much does mass texting cost?
Which is the best bulk SMS provider?
Which is the cheapest bulk sms provider?
Is there a free mass texting service?
Unfortunately and unsurprisingly, there's no such thing as a free mass texting service.
The good news is that there are various pricing models for mass text message services, giving you the chance to find the best option for your business' needs. The pricing models usually take one of three forms: a price per message, credits, or a monthly subscription fee.
Mass SMS services who have a credit-based pricing model require you to purchase credits, the price of which can vary depending on how many you purchase. Usually, the price decreases as the amount of SMS increases, allowing clients to take advantage of economies of scale for large SMS campaigns. While pay-per-message mass texting services are more straightforward in that you simply pay a flat rate per message without having to buy credits, those services may also offer the economies of scale.
As for the monthly pricing offered by some mass texting services, it is the same pricing model offered by streaming services like Netflix. Mass SMS providers will often have multiple price tiers with more or less elaborate offers. So while your rate each month is fixed, the service is limited according to the constraints of the subscription you've chosen.
As you look into mass texting services, be sure to consider the auxiliary services offered by each mass SMS provider. Some mass SMS services will offer analytics, keywords, CRM integrations, and more. Because those services are more robust, they will usually increase the price per message accordingly. If those services fit the needs of your business and allow you to thoroughly capitalize on mass SMS campaigns, they could be worth the extra cost.
What is the best app to send mass texts?
There is a wide selection of mass texting services available, so the real question is: What is the best app to send mass texts for your specific needs?
First of all, define your objectives for a mass SMS campaign, whether it be chasing prospects, providing quality customer service, communicating with employees, or something else entirely. Once you have decided what you would like to accomplish with a mass texting service, you can begin researching the options available.
When evaluating the mass texting providers on the market, there are several factors to take into account:
How many texts would you like to send per month?
What is your monthly budget for a mass SMS service?
Do you need to include media in your messages?
Would you like to integrate your mass texting service with a CRM?
Do you need to provide keywords to your clients so they can easily respond to you?
Taking these factors into account will allow you to weed out the mass SMS providers that don't fit your needs. Once you have a smaller pool of mass texting services to choose from, it will be easier to compare pricing and the services included beyond sending mass text messages.
How to do mass text messaging?
Creating an SMS campaign using a mass texting service is a simple process that consists of three steps:
Upload your contacts, usually in the form of a .csv file.
Compose your message.
Schedule launch of your mass SMS campaign.
If you use a mass texting service like Ringover's, you'll be able to use the analytics dashboard to determine the success of your campaign.
How much does mass texting cost?
The cost of mass SMS services varies widely, but the monthly cost is about $20 for 500 SMS, or $70 for 2000 SMS.
Some mass texting providers will charge a flat monthly fee for a set amount of SMS and auxiliary services. The monthly charge changes depending on how many messages you would like to send, and can range from the tens to hundreds of dollars. Other mass SMS services will charge a rate per message, which is usually a few cents per text message.
In both cases, the messages usually have a character limit of 160 characters, so if your message exceeds that limit, the mass texting service will send multiple SMS. As a result, the final cost of your mass SMS campaign will increase.
Which is the best bulk SMS provider?
Here's a list of the top ten bulk SMS providers:
Ringover
BulkSMS
Twilio
ClickSend
Podium
Textedly
TextMagic
SlickText
Clickatell
MessageMedia
Before committing to a bulk SMS service, check the amount of messages you can send monthly to confirm it's right for you. Another best practice is to check the additional services offered by the bulk SMS provider, because they often include analytics or CRM integrations.
Which is the cheapest bulk sms provider?
The cheapest bulk SMS provider in the United States is MessageBird, which sends bulk SMS for less than one cent per message. In the United Kingdom, ClickSend is the cheapest bulk SMS provider, with a cost of less than one cent per message.
However, prices will vary depending on various factors. For example, the price will change depending on if you choose a longcode or shortcode number, or if you would like a dedicated number. Additionally, most SMS messages are limited to 160 characters. If your message exceeds that amount, your messages will be sent in multiple parts, thus increasing the price for a single communication.
When it comes to choosing a bulk SMS service, it's important to consider quality as well as price. Ringover's bulk messaging service has an easy-to-use interface that's accessible from any electronic device. You can effortlessly track each conversation, so a customer will never fall through the cracks. We're constantly improving our bulk SMS service with customer-requested features to make sure you have everything you need for your business.