Remote work and VoIP
A full guide to social recruiting: Definition and Tips
Social media has impacted nearly every aspect of life, and HR is no exception. Social media recruiting has become one of the largest trends, as recruiters look to navigate an increasingly competitive market.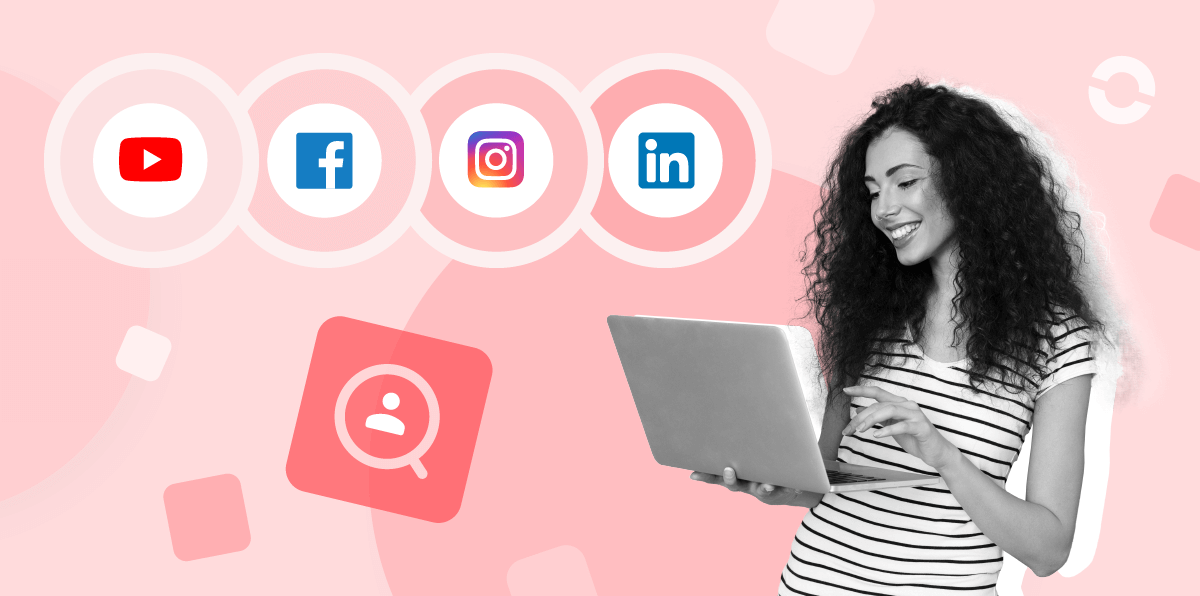 What is social media recruiting?
Social recruiting refers to the use of social media platforms to source candidates, share job opportunities, network, and search for candidates. Having an active presence on platforms like LinkedIn, Facebook, Instagram, and more not only helps develop your employer brand, but it's key to source candidates.


Recruiting tool: Start your free trial


Finding the right candidate for a position with the ideal combination of professional skills and the right fit for a team is a tall order. But one massive benefit of social media is that people flock toward their interests and create communities. This means if you communicate your company's values and mission, you'll have a good chance of attracting candidates who are aligned. And if you need a specific profile, you have a pool of potential applicants to sift through. There's lots of potential that lies within social platforms, but making the most of it isn't necessarily simple. Let's take a look at how you can get the most out of social recruiting in the next section.
Which social media networks are best for recruiting?
The best social media network for recruiting is the one that best suits your objectives, and which hosts the largest community of potential candidates. For example, those looking to hire developers might reap the most dividends from activity on specialized platforms like Dev.to rather than Instagram.

But generally speaking, LinkedIn is the best social networking platform for recruitment. That's because it was specifically built to showcase individuals' work experience, and support employer branding from companies. With that being said, there's several options available if you're looking to start recruiting on social platforms.
Top social media recruiting tools
1. LinkedIn
Unsurprisingly, the largest professional social network has multiple products available to help with finding and engaging candidates. There is LinkedIn Recruiter, which helps you search for and connect with candidates. For those who have many open positions, who want to grow their business quickly, or agencies who recruit on a large scale, you can opt

for LinkedIn Jobs, which quickly creates and promotes job descriptions. Finally, if employer branding is a priority for your business, you can invest in LinkedIn Career Pages. This function supports content like employee testimonials and other media that showcases your company culture.
2. Facebook
Facebook has created a specific "Jobs" tab for professional pages so people can easily access a consolidated list of your current open positions. While the features for recruitment are much less developed than LinkedIn, Facebook lends itself to content posts that show off daily life at your company and various aspects of its culture and mission. Finally, if you want to fill a post quickly or try to reach a particular audience, you can take advantage of Facebook's paid advertising tools to promote it.
3. Instagram
While Instagram is very similar to Facebook in the sense that it's an ideal place to develop your employer brand, it also offers even more opportunities for engagement. Prospective employees can enjoy an inside look at your office through video tours, get to know various roles of your company through interviews with current employees–you can even run AMAs through your Stories. If you have plenty of entry-level jobs, it's a great place to connect with a younger demographic as well.
4. Youtube
Some would say video is the future–but really, it's already dominant. So much so that it made up 82% of all video traffic in 2022. So if your business hasn't begun building a Youtube profile, the time is now. This platform is slightly trickier than the others, because you will need to take into account how viewers enjoy Youtube. While it doesn't necessarily lend itself to directly scouting or recruiting for candidates, Youtube is a great place to show off your brand identity and generally promote the value your company offers. People come to Youtube both for entertainment and to learn, so combining the best of those two worlds will go a long way in helping you develop your Youtube profile.
How to use social media for recruiting?
The fact of the matter is that people know social media is a great place to find job opportunities, but it also offers the potential to reach people who are not actively looking for a new position.

The most common way you can use social media to publicize job postings includes these steps.
Share a job post on a social media profile.

Encourage followers and employees to share the post.

Follow up with engagement on the post, like comments and private messages, to close the circle and begin the interview process with qualified candidates.
This is the most basic approach to social media recruiting, which you can often do for free. But platforms have also realized the opportunity at hand, and created paid services specifically intended to support recruitment. Those features often consist of advanced filters, options to promote your offers, or even the ability to send automated messages.
Best strategies for social recruiting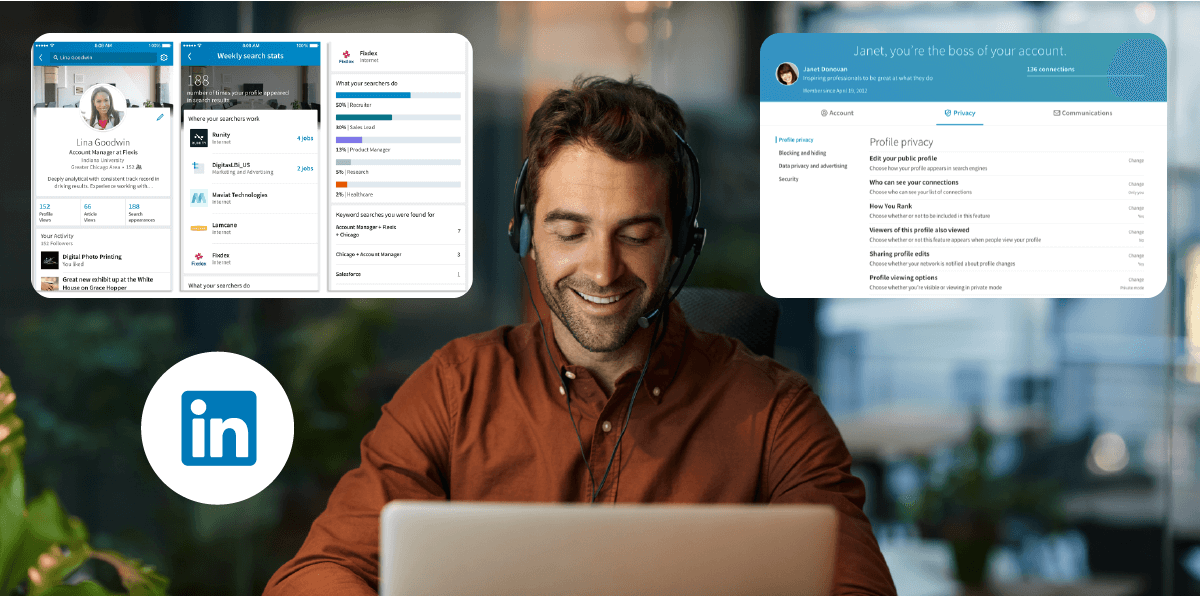 There are so many possibilities when it comes to social networks–as our how-to guide for using social media just demonstrated. The platforms can feel quite chaotic, whether you are a user or running an account. Though nearly anything goes on social networks, having a structured approach will give you a higher chance of success. So rather than creating content on your accounts willy-nilly, it's best to decide on a strategy before you begin posting. Here are the key action items to take care of before you begin posting.
Define your objectives
Social networks offer many opportunities–so many, in fact, it can be easy to muddle your message and end up leaving visitors to your profiles confused. So before beginning to post, you should articulate the specific goals you want to accomplish with your profiles. These objectives can vary depending on the social platform–as we saw previously, certain platforms are better-suited for recruitment than others. Once you've decided what you'd like to accomplish, settling on specific themes and action items will be that much easier.
Choose the right platform
Each platform showcases media in different ways–LinkedIn allows you to show off text, video, and photos; Facebook lends itself to community connections; and finally, Instagram is the perfect place to exhibit photos and videos. Beyond these differences, people simply interact differently from platform to platform. So once you've chosen your objectives, put some thought into which platform would best serve your goals, the media you'd like to showcase, and how you would like to interact with candidates.
Make it easy for candidates
Imagine you are scrolling through a social network, and you come across a job post which reflects not only your skills but your aspirations. Perfect! Now the only thing that remains is to submit your application. But, you don't see a submit button, or you're redirected to a different job platform where you're obligated to create a totally new account, or you're suddenly confronted with a long list of materials necessary to submit the application. All these roadblocks can discourage someone from applying, or even worse, prevent them from submitting an application at all.

The solution is to map out a clear and efficient path from the job post on social media to application submission, ideally with as few steps as possible. LinkedIn excels at this, as you can actually submit your resume to a job post directly on the social platform.
Leverage your employees
Word of mouth is king when it comes to marketing, and it's no different when it comes to promoting job opportunities. So don't underestimate the power your own employee base has when it comes to influencing their networks! There are plenty of ways to encourage more engagement from your colleagues, from a formal referral program to playful contests. Be creative, and see how powerful word of mouth can be.
Engage with your audience
Don't forget that when you post on social media, you're speaking directly to possible employees. As such, you should make sure any one-to-one interactions (i.e. responses to comments, private messages, etc.) read like you are speaking directly to a person. Having this personal touch makes all the difference when it comes to community building, and the overall quality of a candidate's experience. After all, those small interactions on social media are often the first touchpoint applicants have with your brand, so you want to set the bar high from the get-go.
Stay consistent
One of the most frustrating parts of building a community and profile on social media is that your content is subject to The Algorithm. Each network has its own algorithm, and thus its own set of best practices–however, all social algorithms reward consistency. After all, a social media platform wants users online–and one of the best ways to keep people engaged is with new content. So generally speaking, you'll be rewarded if you regularly update your profile. That's one positive from the platform's point of view–but let's face it, users want to see new content as well. In conclusion, keeping a regular posting schedule will be key to optimizing your visibility and getting people to return to your profile.
Communicate a cohesive employer brand
There are many factors that contribute to creating a strong employer brand. This can include:
Colors used

Visuals and logo

Messaging

Topics discussed

Events organized
But when it comes to elaborating who your company is as an employer, you'll need to focus on the office environment (especially if you are full or partial remote!), the values communicated to your team members, and what you and your team have accomplished. Putting your best foot forward will help potential employees feel that they know your company well, and stoke their desire to join the team.
Benefits of social recruiting
Changing a process as key to a company's growth and success as recruitment isn't a decision taken lightly. Though you can dip your toe into social recruiting without a large financial investment, you may be wondering if it's really worth the time and energy needed to see the return on your time. To help you out with this dilemma, we've identified the three most significant benefits.
Widen your potential applicant pool
Social media has the advantage of hosting many users who are always looking for engaging content–which you can resonate with, even if they are not actively on job boards looking for a new position. Not to mention, many people use social media to discover brands or get to know brands better. Having a developed presence of platforms can make the difference if a candidate is choosing between two offers, as they may identify with your employer brand than with another.
Recruit more efficiently
If you're looking to find great candidates in a cost-efficient manner, social media could be the answer you're looking for. For example, you can invest a relatively small amount of money in a few professional services on platforms like LinkedIn, or promote some job postings to specific demographics on Facebook. These tactics allow you to pick who you reach, so you have a higher chance of success even with a limited budget.
Develop your employer brand
One of the most stressful aspects about starting a new job is that you don't know what the environment and team is like until you're in the office. That's why having a strong employer brand can be such an asset during the hiring process. If applicants feel they can count on enjoying a certain office environment, it can reassure them, or even make them more receptive to leaving their current employer.
Social media recruiting FAQs
Is social media recruiting effective?
The statistics indicate social recruiting is effective, with a grand majority (79%) of applicants using social media when looking for a new position. The indications are good from the other side too, with 70% of recruitment managers saying they've seen success hiring with the support of a social platform.
What is the meaning of social recruited?
Social recruited refers to finding and hiring candidates with the support of a social media platform. A social media network can be used as a sort of database to find talent, or you can invest in paid services to promote your job postings or use advanced filters. In general, recruiters can use social profiles to find candidates, and candidates can use the networks to search for open positions or learn more about potential employers.
What is a social recruiting platform?
The most popular social networks for recruiting are LinkedIn, Instagram, and Facebook. Given that LinkedIn caters specifically to professionals and businesses, it does have the lead over other platforms when it comes to recruiting.
What are the three types of recruiting?
There are three basic types of recruiting:
Inbound, in which candidates respond to job postings or other content companies have posted online.

Internal, in which a candidate is transferred or promoted from the company's current pool of employees.
Social recruiting can actually fall into any of these categories, depending on the specifics of how an individual interacts with your profile or job postings.