Call center
6 Best call tracking software for lead generation
Call tracking software is a tool that helps businesses monitor and analyze their phone calls, providing insights into customer interactions. This software allows you to track and record calls, gather data on call duration, caller details, and even the source of the call. It's a valuable resource for businesses looking to evaluate the effectiveness of their marketing campaigns, understand customer preferences, and enhance overall communication strategies.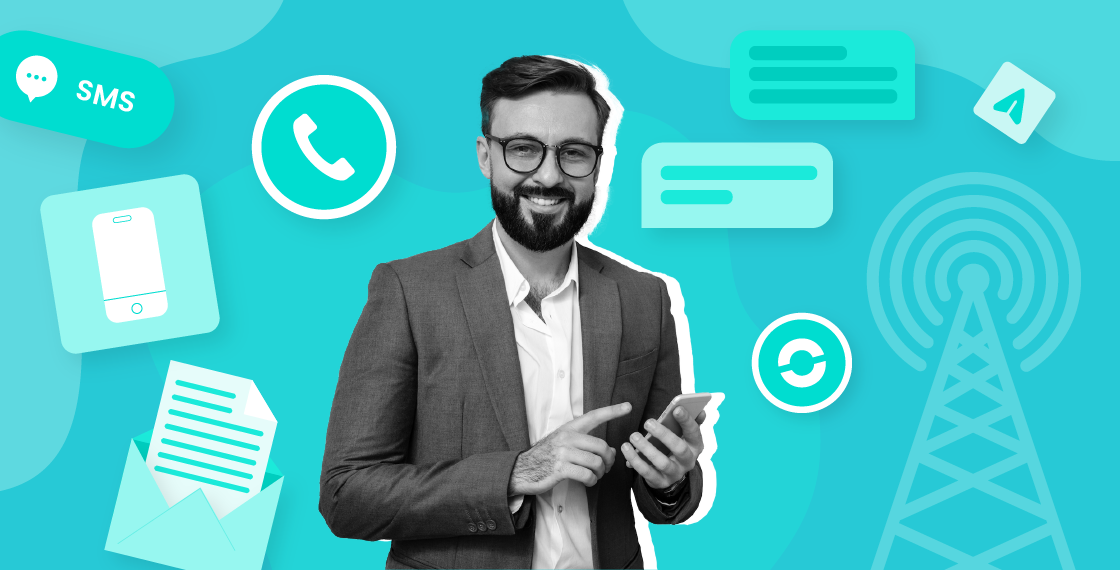 Try call tracking software for free


Marketers across the globe consider lead generation as their number one priority and many feel that automation can help generate leads. The best call tracking software can be your partner when it comes to lead generation and conversion.

However, it is not just marketers that can benefit from call tracking technology, call centers/ can also take advantage of the technology.

Yes, your customer support team can use the software to deliver an enhanced customer experience. After all, what is a sale without post-sale customer support?

Let's find out more about using call tracking software for lead generation and customer support.
Top 6 best call tracking software
The best call tracking software used by marketers and call centers include:
1. Ringover
The best choice. It is ideal for high-performing call centers and sales teams. You can easily set up the solution and use it to track both your inbound and outbound calls. The main features include:
Easy, intuitive reports

KPIs: number of calls, call duration

Personalize your dashboard for your needs

Access to important indicators and queue time
Try Ringover for free
2. CallHippo
The software helps track the effectiveness of marketing campaigns:
Analyze campaigns to understand calls generated and conversions

Optimize campaigns in real-time

Dynamic number insertion and routing
3. CallTrackerFX
The software can be used to track the effectiveness of your digital and SEO marketing efforts. It offers custom reporting that helps track leads, calls, revenue, and transactions
4. FluentStream
This software is designed to take care of the needs of small businesses:
Agent productivity and smoother workflows

Performance analytics
5. HubSpot
This call tracking software offers solutions to meet the needs of marketing as well as contact centers:
Record calls

Automatic call log in your CRM

Increased productivity

Reports and analytics
6. CallFire
CallFire enables your marketing team to track, analyze and improve campaigns.
SMS-enabled call tracking

Advanced analytics

Call recording
What is call tracking software?
Call tracking software is not just about tracking calls. In addition to tracking the source of a call, the software can also record the call and offer insights about your marketing channels. The calls can also be analyzed using speech analytics tools to get more insights about callers' interactions with your brand.

The virtual solution is cloud-based and is easy-to-set up. You just need to download or use the web version to set up the system.
Can you track phone calls from another phone?
Yes, you surely can track phone calls from another phone. In other words, your inbound calls can be tracked using a call tracking software like Ringover.

Boiled down to essentials, call tracking uses a virtual number to track the call source. When a potential customer clicks on a click-to-call button or calls you using a number displayed on a billboard, etc. the call tracking system automatically records the relevant user data.

A good tracking system can track and map a caller's entire journey offering you advanced analytics and reports. The data can help markets or call center representatives up their game and optimize the call flow.
How is call tracking software used for lead generation?
The call tracking technology helps marketers understand how customers found you. Is it from a digital click-to-call ad, social media, or billboard? Below listed are ways marketers use the data presented by the call tracking software to generate leads:
Understand the effectiveness of a campaign channel

Recover and convert lost leads

Design and implement better campaigns

Helps improve your SEO efforts
How is call tracking software used in call centers?
The call tracking software is part of a call center's cloud-based communication system. The software can be linked to CRMs and other such productivity tools. Call centers use the software to:
Monitor and respond to KPIs

Boost call center performance

Scale and adjust call volume and processes

Providing call recordings to the support team

Advanced statistics and key reports
What is the best call tracking software?
Tracking, recording, and the use of the recorded calls are subject to many laws which vary from state to state. So, you need to partner with a call tracking software provider that helps you work in line with the law. And Ringover can be your best fit.

Ringover has a call tracking software solution for both outbound and inbound call centers. Let us find out more about the plans and features:
Ringover call tracking software for outbound call centers
Your sales and marketing team can immensely benefit from Ringover's call tracking software for lead generation and conversion. The software helps understand the effectiveness of your click-to-call campaigns or any such digital marketing efforts.

The features include:
Easy-to-understand and intuitive reports

KPIs including the number of calls and call duration

Personalized dashboard

Call recording
This easy-to-install call tracking system can increase your ROI by helping you design and deliver better marketing campaigns.
Ringover call tracking software for inbound call centers
This software is essential for any successful contact center. Once you integrate the solution into your CRM and other such relevant software, you can easily monitor and respond to KPIs.

Here are some of the salient features of the software:
Live call monitoring

Advanced analytics & call reporting

Statistics by individual user or phone number

Performance data of specific agent groups
The inbound call tracking solution is designed to improve the productivity of your support staff and help them deliver 100% customer satisfaction.
Ringover call tracking software pricing
They have two plans with the call tracking feature.
Business - $44 per user/month
To access the call tracking facility, you need to choose their most popular plan, Business. Priced at $44 per user/month, the plan offers advanced analytics, productivity, and software integrations.

When you choose the plan, you also get a cloud-based complete VoIP business communication system that lets you also make to 110 countries.
Advanced - $54 per user/month
If you want a custom plan that lets you make three native integrations from a choice of 60+ software , real-time coaching, call monitoring, power dialer, intelligent routing, etc. Advancedis the solution you must choose.

Learn more about how your business can benefit from our .