Call Supervision: Listen to calls in progress with one click
Listen in on a call in progress, automatically move onto the next call, and make sure that your teams are having high-quality conversations on calls with Radio Coach call monitoring.
Simplified two-way listening
Accessible directly via the Ringover Dashboard, simply switch to Radio mode to listen in on your agents' calls at random. Simple and time-efficient, once the call has ended, you'll automatically be moved onto the next one. Time-saving guaranteed!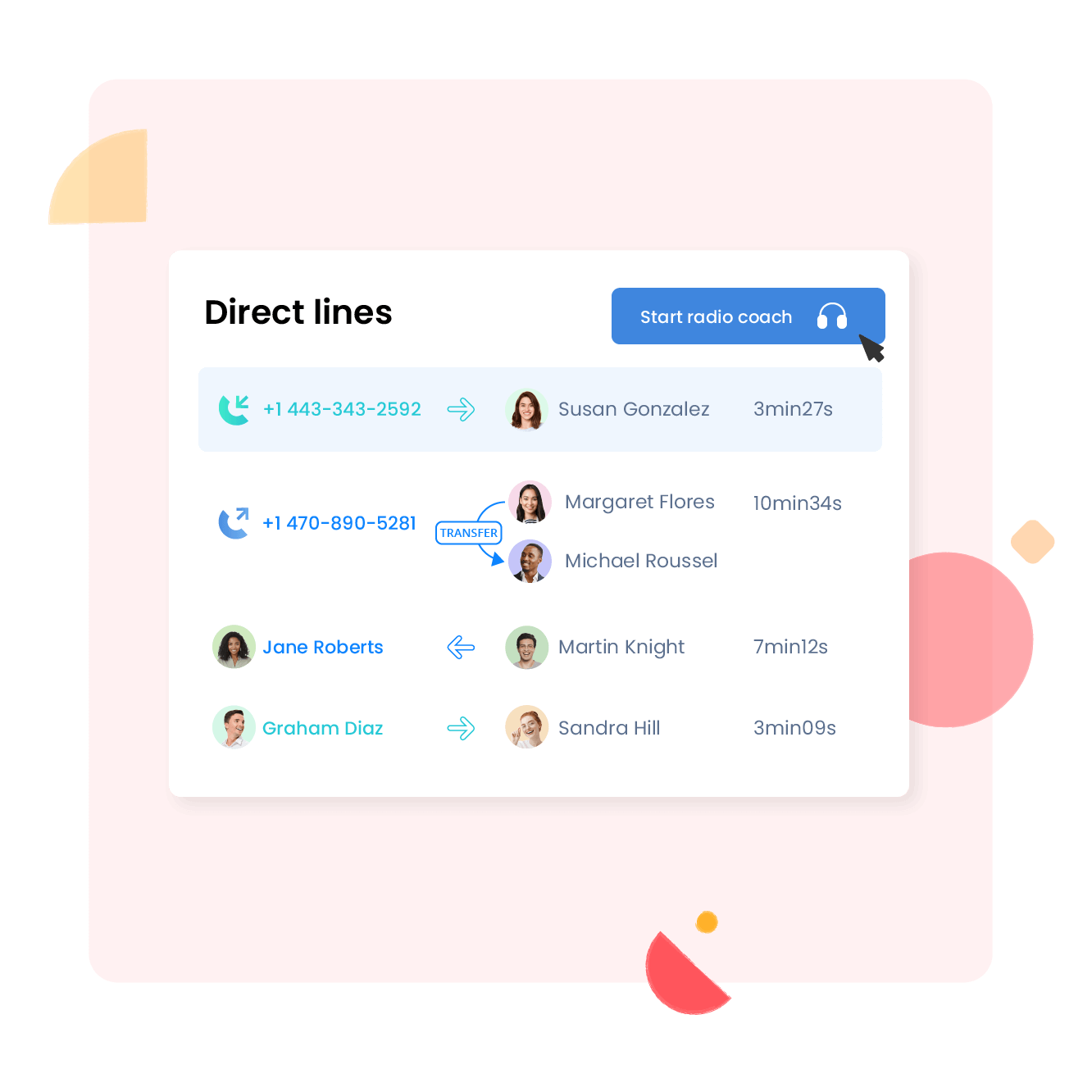 Directly supervise your teams' activity
Make sure that your sales agents are having high-quality conversations on calls (i.e., following the pitch, handling objections) and identify any areas for improvement. Flagged up something during a call? Advise your sales agent in real time, without their caller hearing.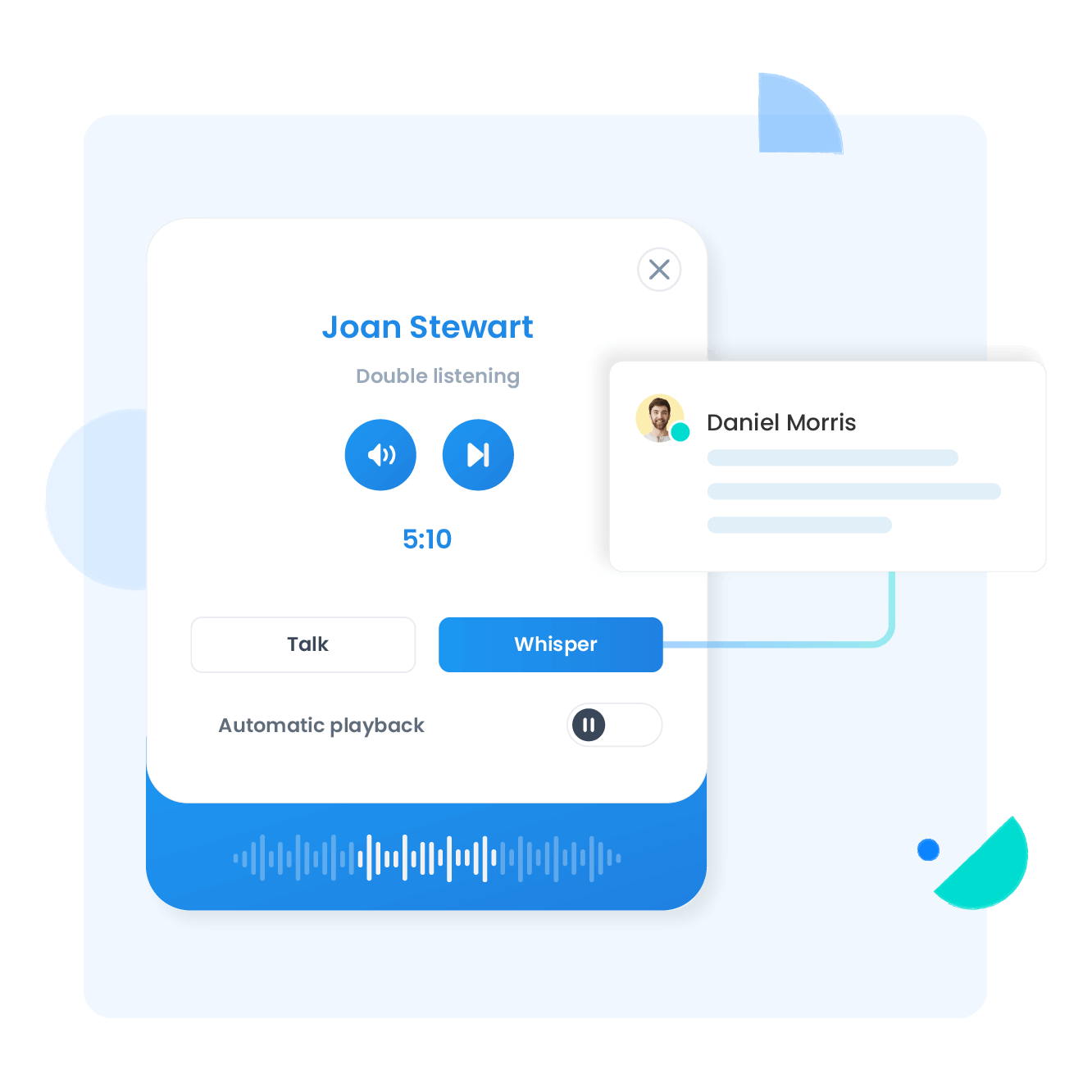 Accelerate your agents' onboarding
Got a new recruit joining your customer services team? They can listen in on their colleagues' calls and learn how to support clients, with total autonomy!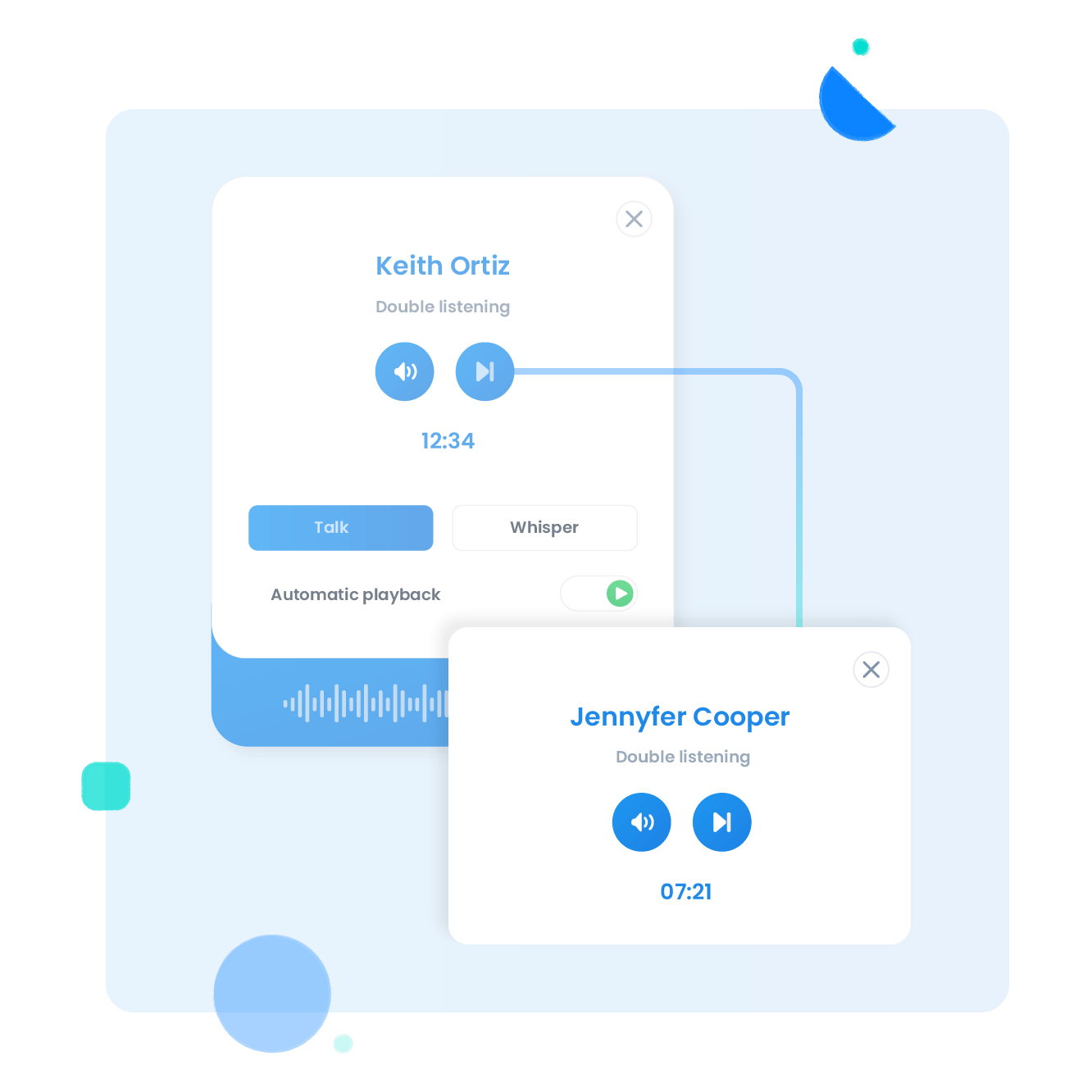 FAQ
What is call monitoring?
What is the difference between call monitoring and Radio Coach?
How to listen to calls in real time?
Why is call monitoring important in a call center?