Productivity
//= $helper('InjectSvg', 'logos/crm/logo_' . $t['slug'], class: 'integration_logo_mobile', wrapper: 'div') ?>
Google Workspace Integration
Access Ringover from your Google Workspace to call, send SMS, view past conversations and schedule meetings seamlessly.
Free trial
Set up a demo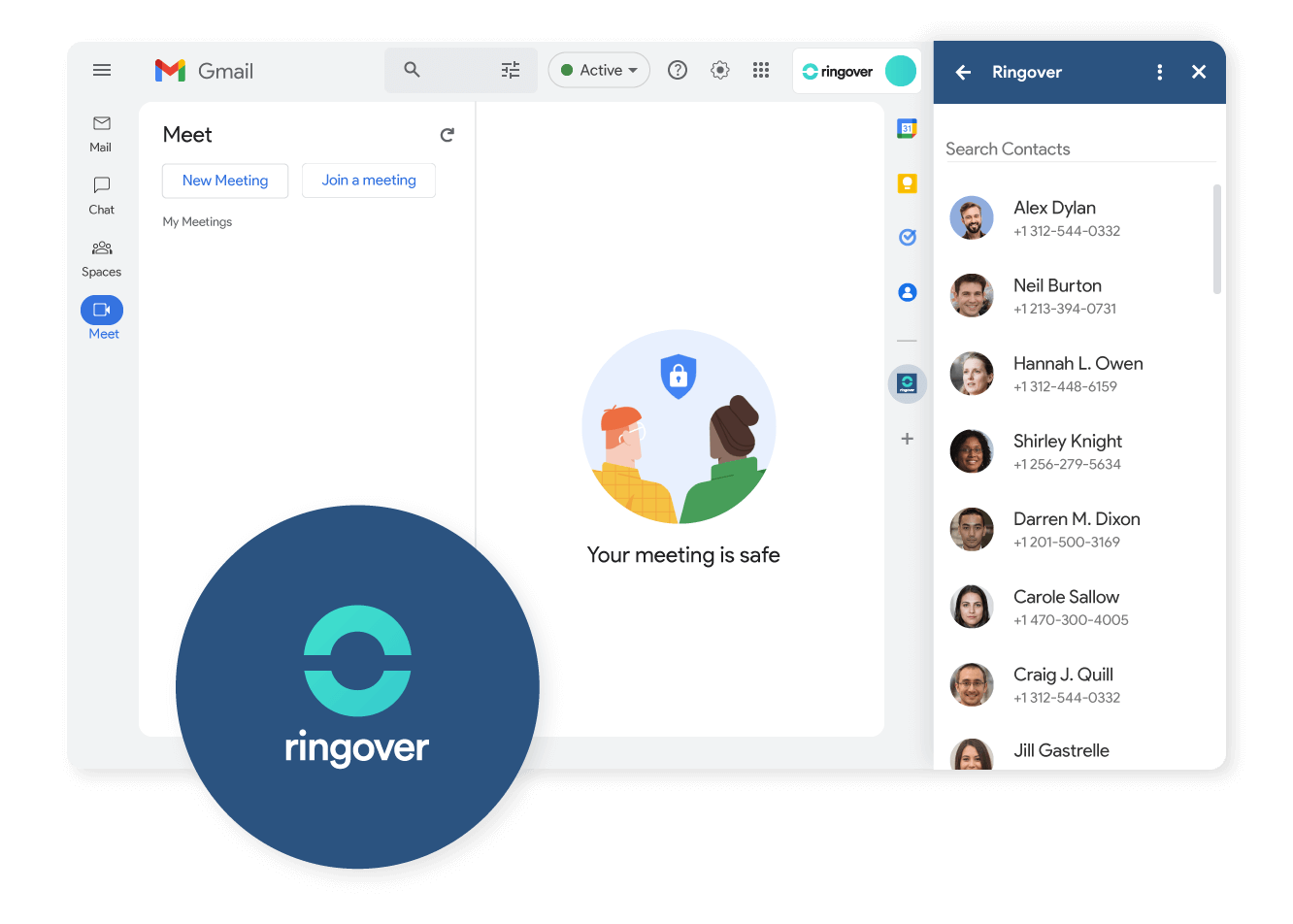 Make it easy for your teams
Work smarter via your Gmail discussion threads, access important information faster and gain insight into your contacts.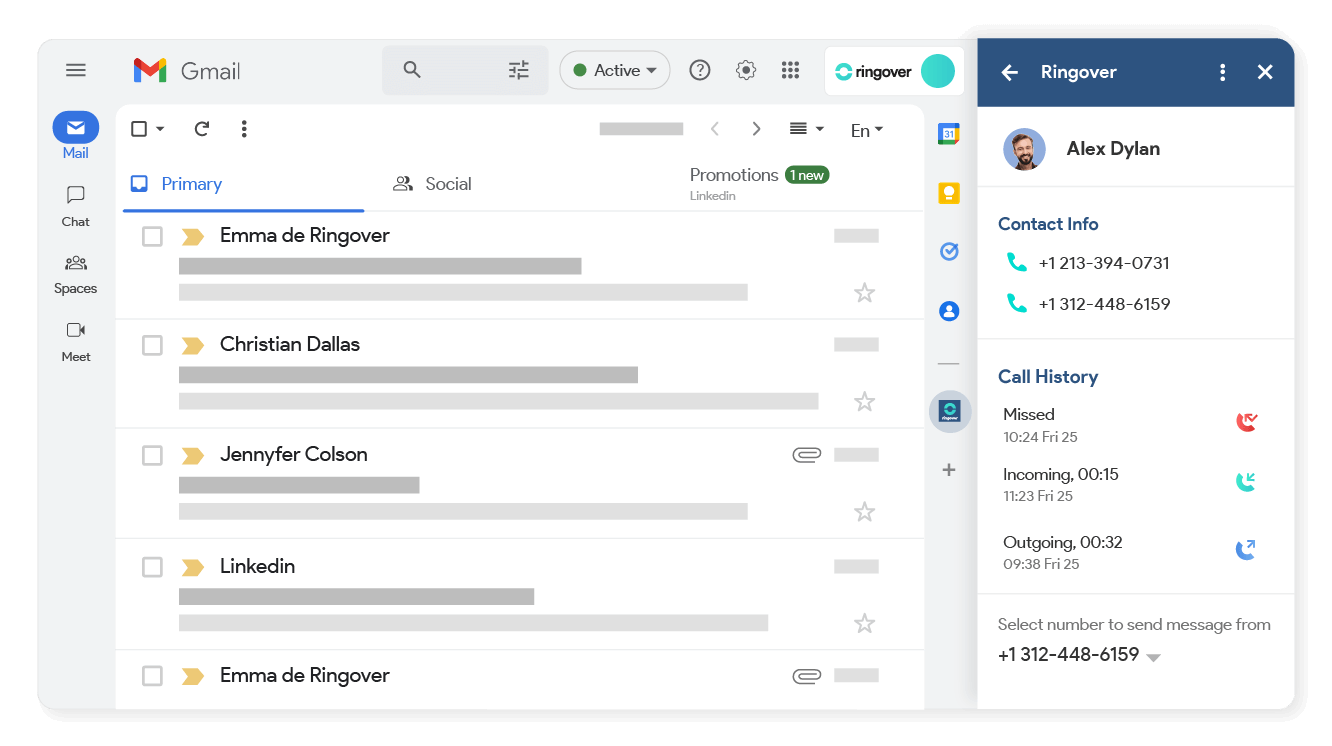 Optimize your business communications
Launch a videoconference meeting with Ringover in just a few clicks, directly from Gmail and Calendar.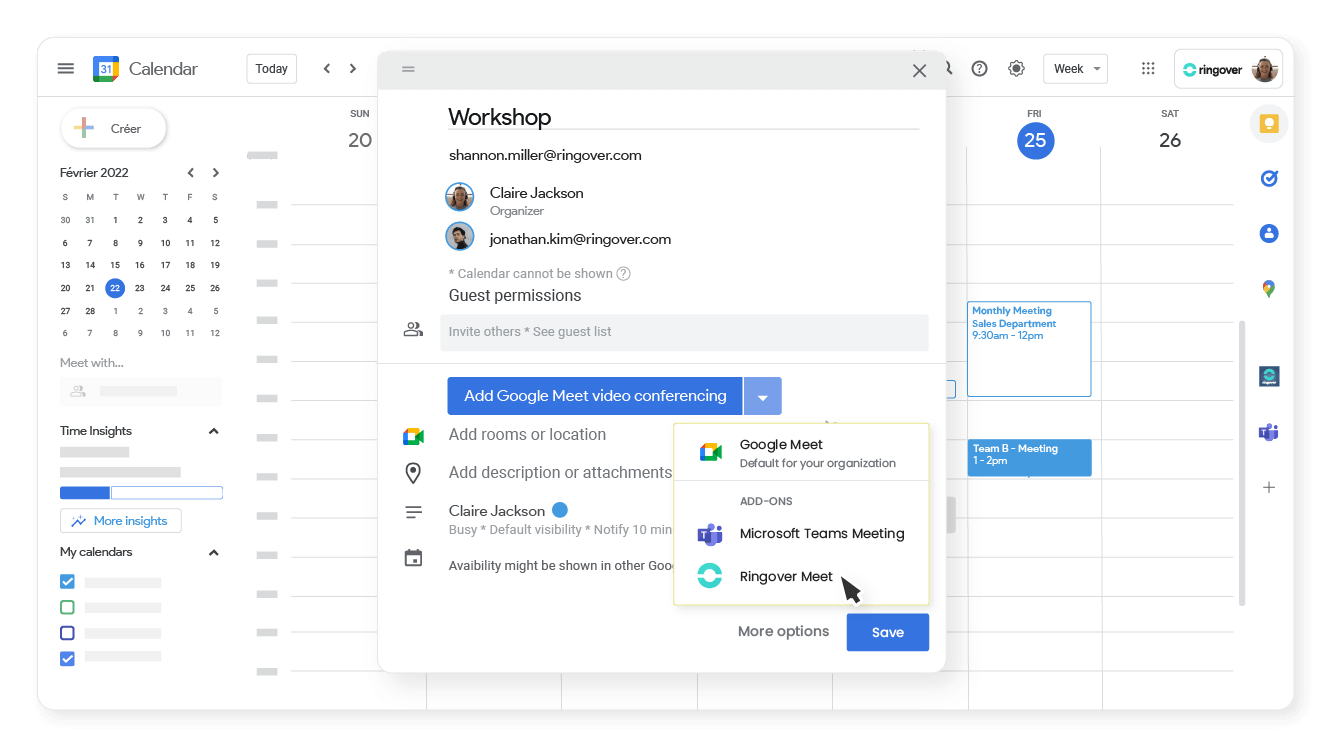 Using
Google Workspace

and want to integrate it with your IP telephony?
Set up a demo