Business phone system
Top 10 Telecom Industry Trends That Will Dominate in 2024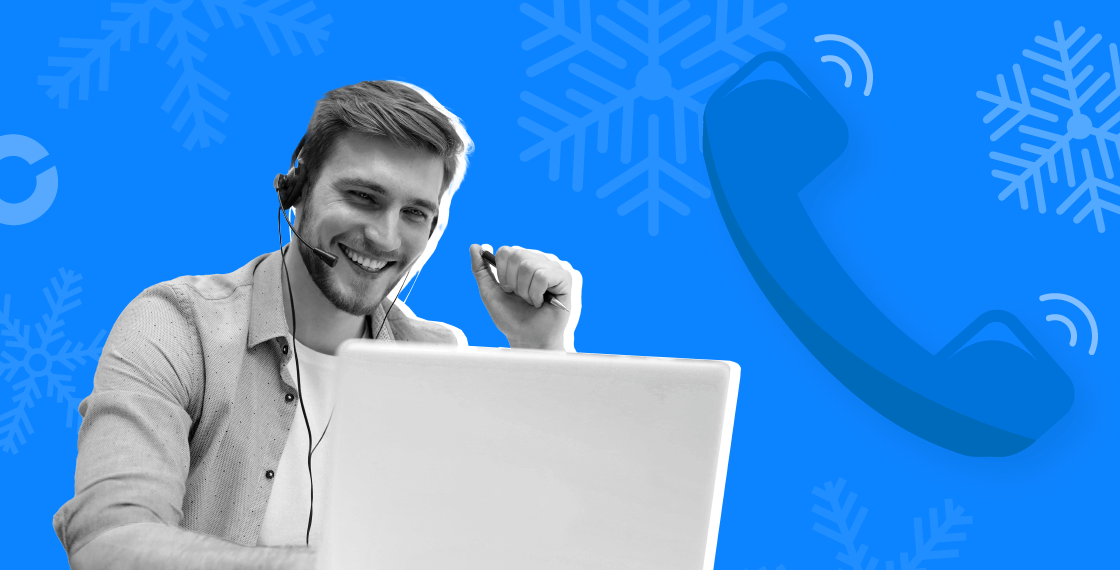 Summary
Continuous advances in technology has led to a new selection of telecom industry trends shaping the sector. These telecom trends 2024 have changed fundamental aspects of telecommunications companies. Organizations can now migrate their entire communication infrastructure to the Internet, thereby changing how they interact–whether internally, with customers, or other businesses. Now, businesses can use tech like to stay connected to the rest of the world. This article highlights the top 10 telecom trends for 2024 and how they revolutionize the way companies view their business phone systems.
1. Standalone 5G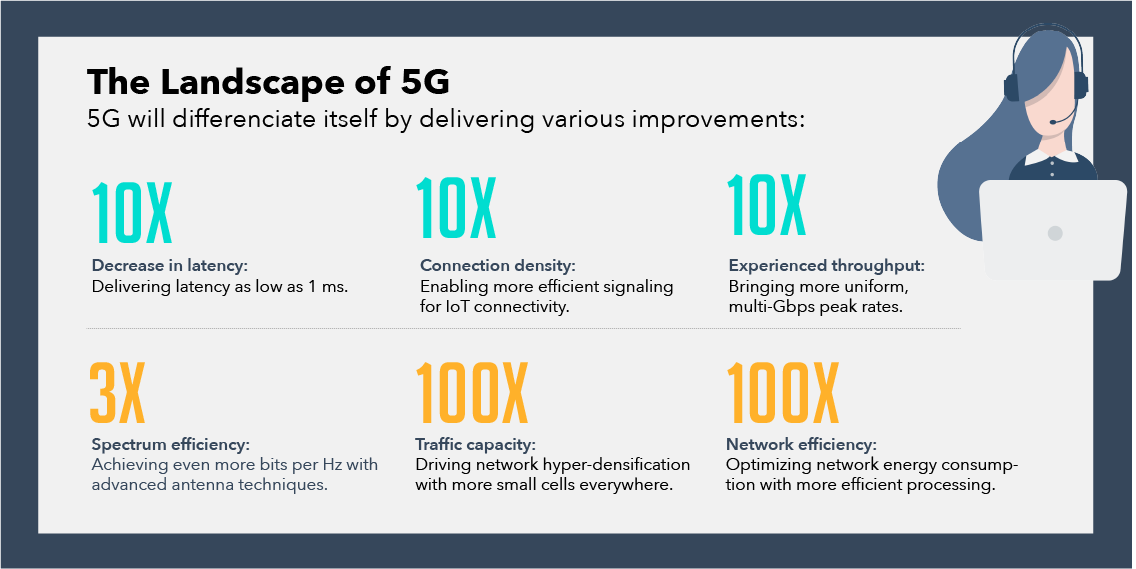 5G is an exciting possibility that has yet to become a reality, but it's all set to become a major telecom trend in 2024. While 5G has had to rely on 4G as of yet, it's soon to evolve into standalone 5G, which will deliver on all the potential it promises. With many applications possible, 5G is generally expected to increase speed and decrease data latency. Notably, 5G will support edge computing and network slicing, technologies that can significantly improve how quickly users can send and receive data.
2. Artificial intelligence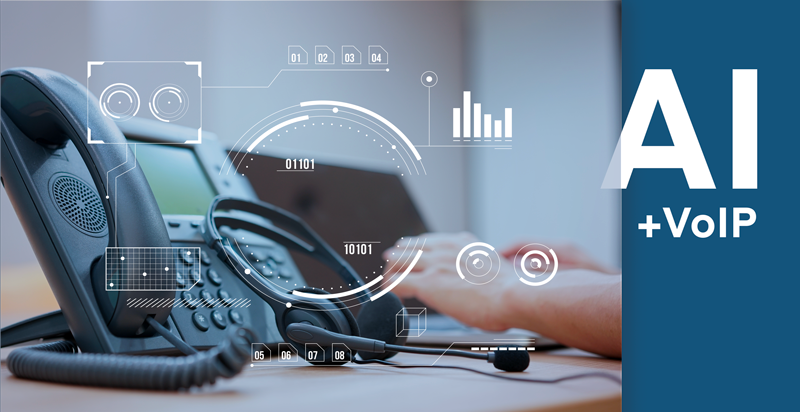 Artificial intelligence (AI) is just as much a top telecom trend as it is a top trend in other industries–largely thanks to the large quantities of data available to telecom operators. That's because AI offers telecom companies the chance to improve customer service, as well as develop new products. For example, companies can utilize AI to monitor their network and identify issues before they interrupt service, improving the customer experience. They can also leverage AI to create new products, like . Empower uses AI to process and transcribe phone call transcriptions, automatically identifying the topics discussed and calculating individual metrics for performance insights. Other products that telecom companies will develop with AI include and chatbots.
3. Cloud computing
The cloud computing market is expected to grow by 20.7% in 2023, an increase of hundreds of billions of dollars. That's because cloud computing offers a more flexible, safer, and scalable option to businesses. These benefits have not escaped the notice of the telecommunications industry. Cloud computing has emerged as a major telecom trend in 2024, thanks in large part to its flexibility. With a cloud-based infrastructure, businesses can expand and contract their cloud resources to meet demand. This is cost-effective and results in seamless customer experience–in other words, no more service slow-downs during periods of high demand.
4. Cybersecurity
Security is obviously a huge concern for telecommunication companies because the large quantities of sensitive data handled by telecom companies is a draw for bad actors. As such, cybersecurity has become a prominent trend in the telecom industry. Not only is prevention a topic of conversation, but the response and recovery processes as well. Expect to see telecom companies experiment with holistic approaches to cybersecurity, such as a cybersecurity mesh architecture. In this approach data is distributed in a mesh architecture, in which every device has its own security perimeter. Some consider this a more secure and resilient security environment, rather than one protected IT environment. In summary, telecom companies will be focused on upping cybersecurity for their telecommunication data in 2024, as cybersecurity threats are only growing.
5. Internet of Things (IOT)
Telecommunications enables machine-to-machine communication, which allows Internet-connected devices to exchange information between each other. IOT has many applications in both the B2B and B2C sectors. As 5G and edge computing continue to advance, those technologies will support further development of IOT technology. That's why one of the major telecom trends in 2024 will be businesses pushing IOT to:
Collect real time data

Streamline operations like inventory management or even HR management

Optimize speed of data transfers

Collect customer data that can be used to improve the customer experience
6. Edge Computing
Edge computing is a new technique in which computer storage and processing are physically close to the user or data sources so computing can be done without having to send data to a server or the cloud. The goal of edge computing is to improve the data latency and service speed. In the same vein as 5G, edge computing usually results in faster data transfers, less interruptions to service due to increases in traffic, and an improved user experience. Don't be surprised if you see telecommunications companies trying out this trend to improve customer service and debut competitive new network offers.
7. Partnerships and ecosystems
We've already covered several of the technological advancements that are telecom industry trends in 2024. But for telecom companies to quickly integrate those technologies into their offering and maximize the benefits for customers and their bottom line, they'll need to develop a robust partner ecosystem. With the proper support, telecom companies will be better prepared and more resilient when developing and launching new products and internal processes that leverage technological advancements.
8. Sustainability
Sustainability has been a subject for many years, and yet it continues to be a telecom industry trend. While many telecommunications companies have already hopped aboard this trend with efforts like eliminating landfills waste and incorporating green energy sources. In addition to developing these efforts, in 2024 telecommunications operators will take their efforts further. One telecom trend in sustainability is diminishing the digital divide, the gap between those who have easy access to the Internet and those who do not.
9. Network Infrastructure Investments
Technologies like edge computing and cloud computing hold a lot of potential for telecommunications companies, and thus they have been investing in new infrastructure already. In all likelihood, those investments will continue in 2024 as telecommunications companies work hard to deliver a better customer experience and new products.
10. Competition from unexpected sources
In recent years, businesses who started out in other verticals have begun providing services normally covered by traditional telecom companies. One example is Meta's WhatsApp or privacy-focused Signal. These new actors in the telecommunications space usually have either a large existing customer base (Meta), or a special value proposition (like Signal's commitment to data security). As such, telecom companies will have to ramp up their customer service and product portfolio (using some of the other telecommunications trends for 2024!) to maintain their competitive edge.
Telecom Industry Trends FAQ
What are the key trends in telecom industry?
The top five trends in the telecom industry are:
5G

Cloud computing

AI

Cybersecurity

Internet of Things (IOT)
What are the trends in telecommunication industry 2024?
In 2024, the telecom industry will focus on cloud computing, standalone 5G, AI, and the Internet of Things (IOT) to offer better speed, scalability, and innovation. To support those new technologies, telecom industry trends will also develop their cybersecurity architectures in 2024.
What is the future of telecommunications industry?
Much of the advances in telecommunications in 2024 will result from 5G and cloud computing. Those two technologies will improve scalability, data latency, and general efficiency.
Is the telecom industry growing?
The telecom industry is growing. In fact, the industry will grow by over 5% in the period from 2022 to 2031.