Auto-Attendant and Virtual Receptionist Service
Ringover's auto attendant phone system makes sure every call is answered on the first ring with an intuitive phone menu system that automatically greets and directs callers.
What is an auto attendant?
An auto attendant is a virtual receptionist that automatically answers inbound calls while connecting them with the right employee or department, anywhere in the world. For example, when calling a company, an auto attendant is what prompts you to use your keypad to reach the desired destination.
Ringover's auto attendant allows you to intelligently route inbound calls without the need for a live operator. Welcome callers with a custom company greeting while effortlessly filtering and managing your call flow.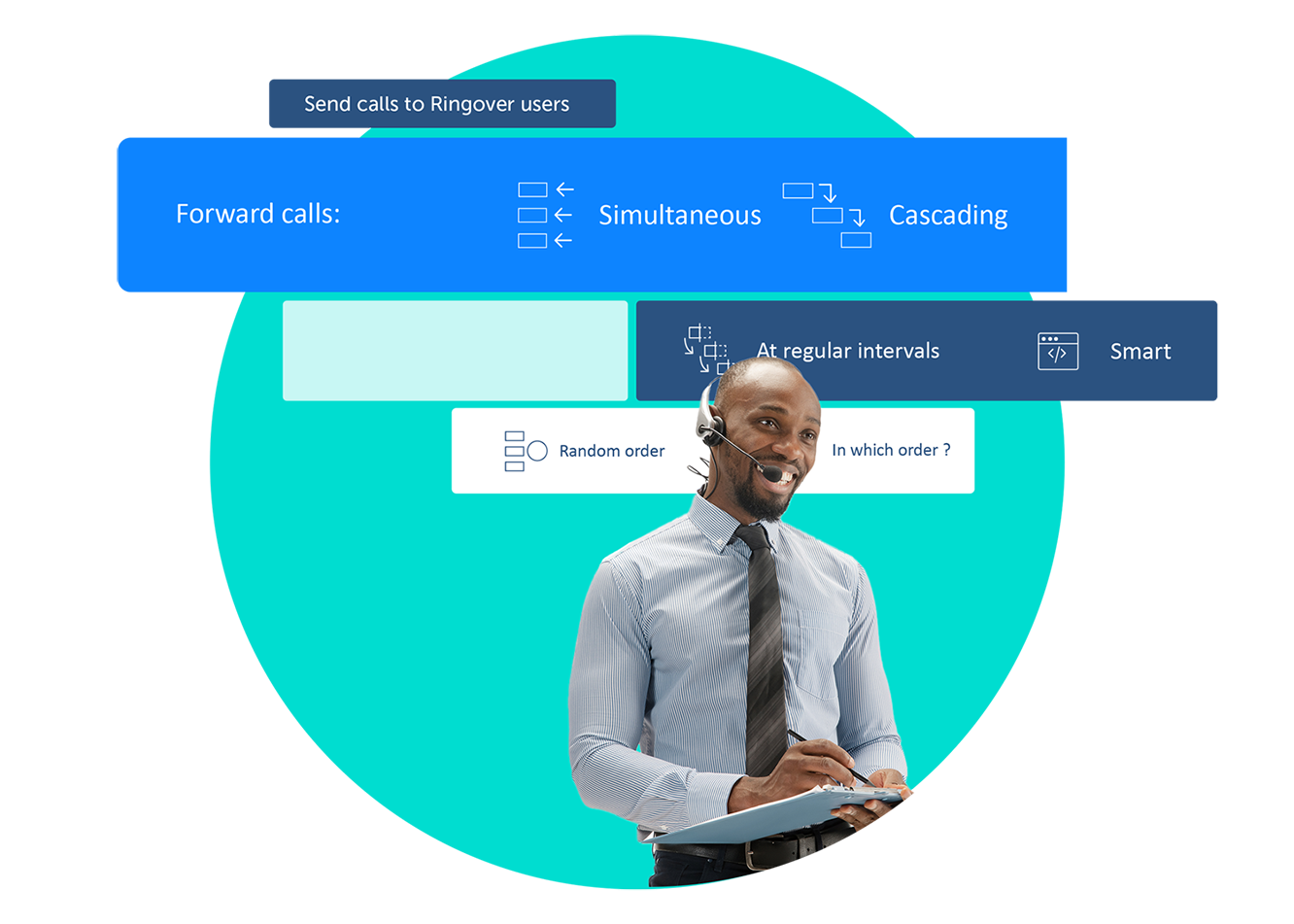 Never miss another call
Whether it's a customer service call or a sales opportunity, Ringover's auto attendant ensures all calls are answered promptly and routed properly.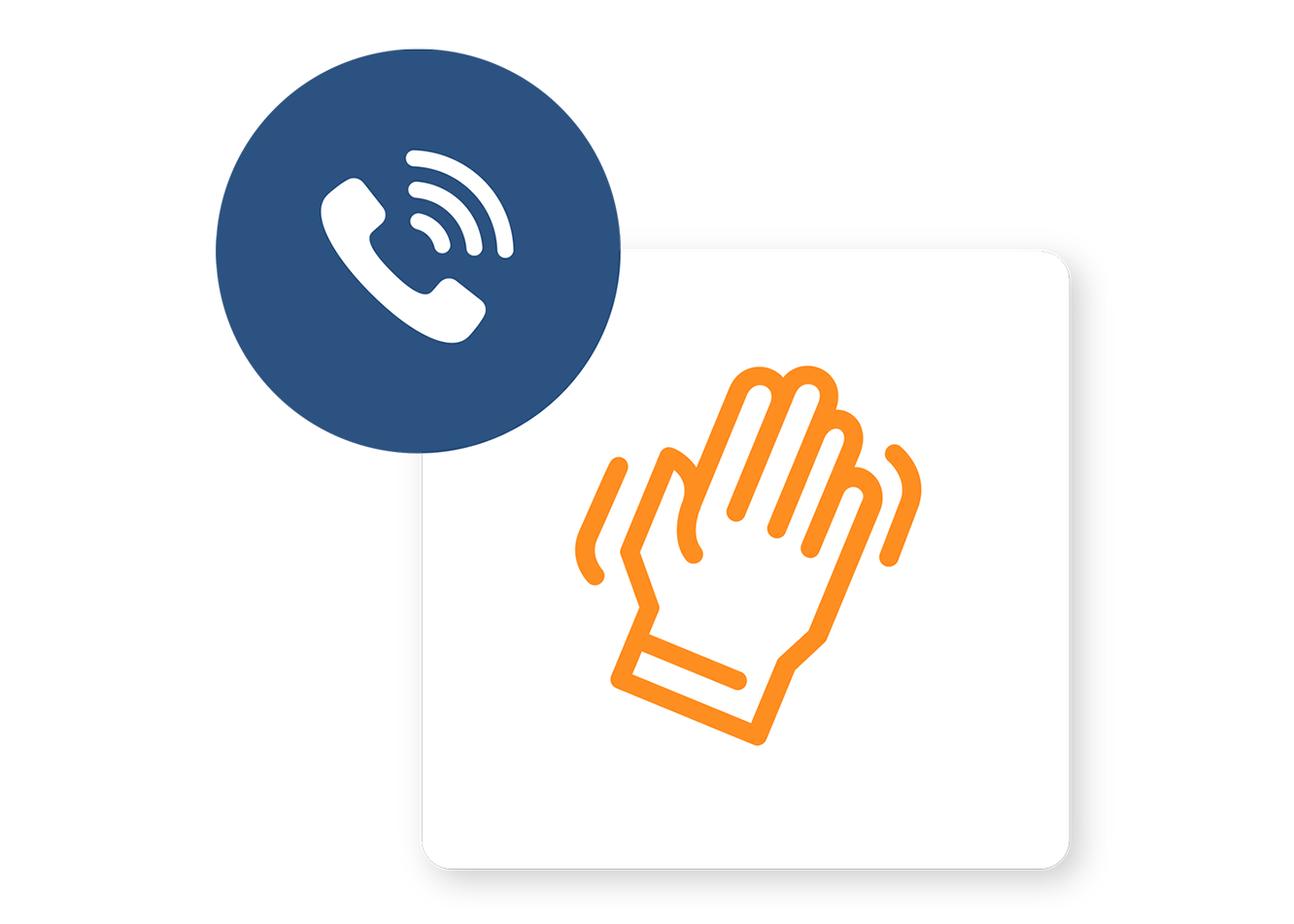 Greet callers professionally
Make a lasting first impression on customers and clients with a professional greeting tailored to types of callers. Upload different greetings for different numbers.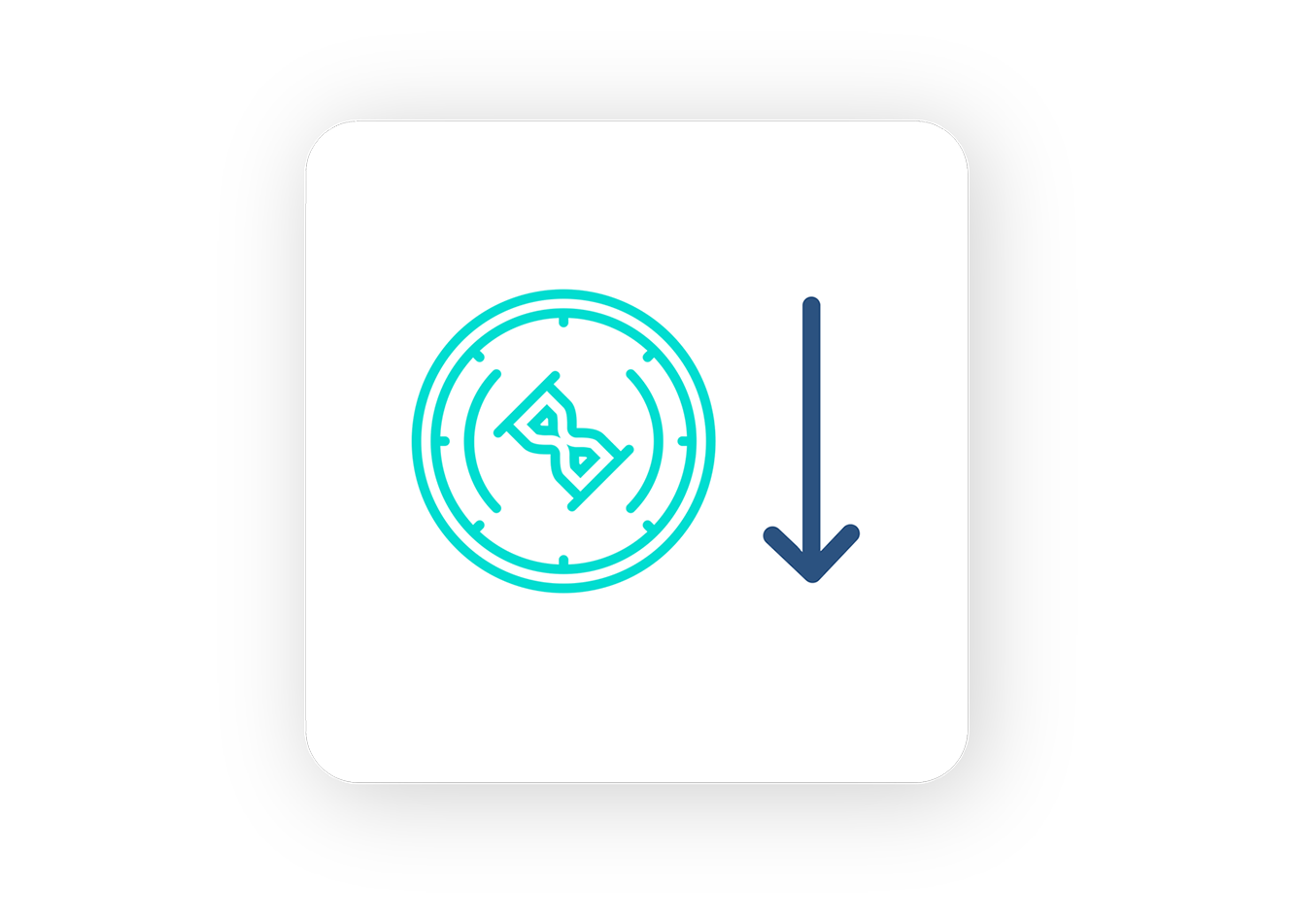 Reduce wait times
Route calls based on your business hours while reducing the time it takes to speak with the right person. Respond faster, take more calls, and close more deals.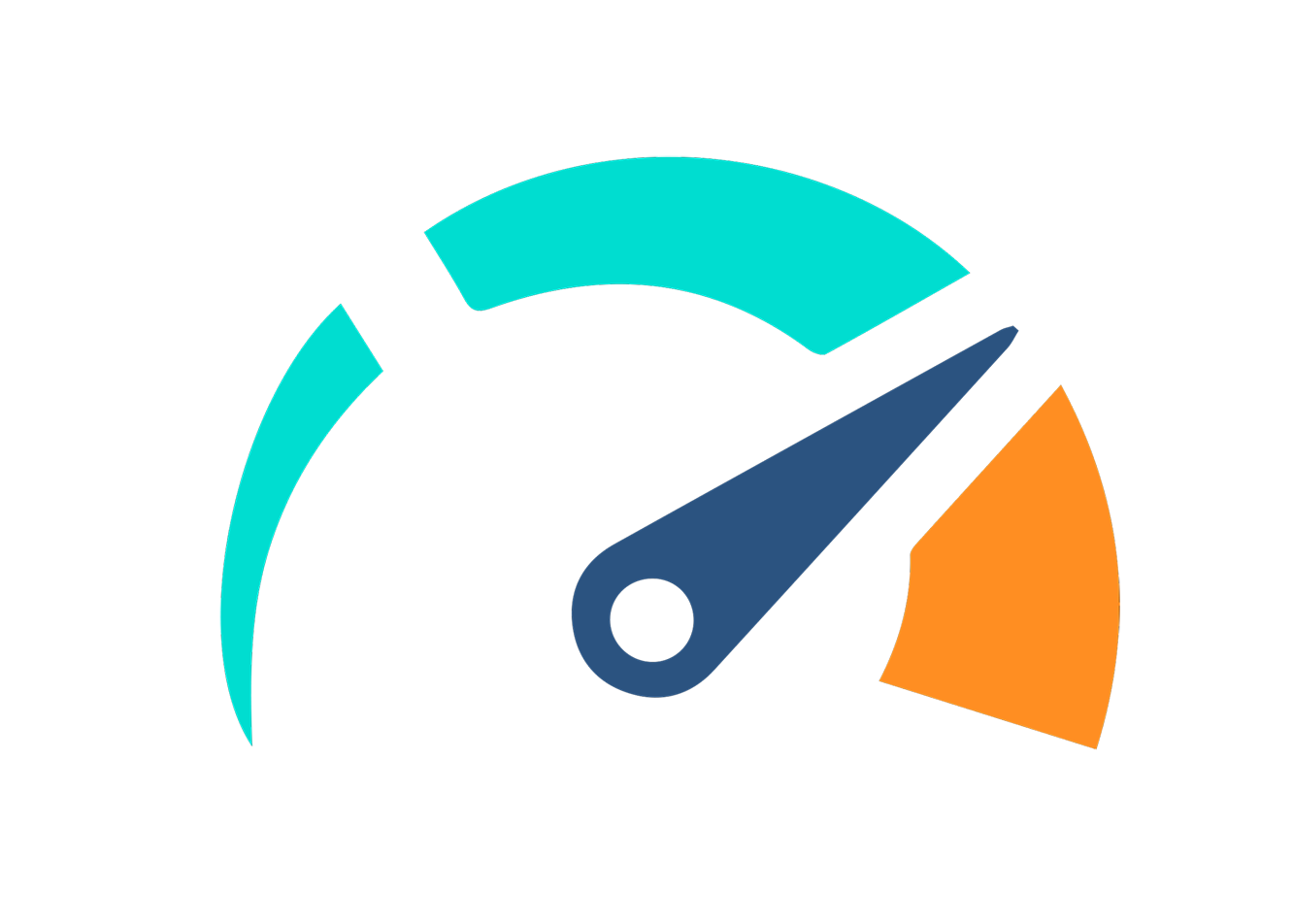 Maximize productivity
Empower your customer experience while lessening the load on your teams by automatically answering top customer questions, announcing extensions, and more.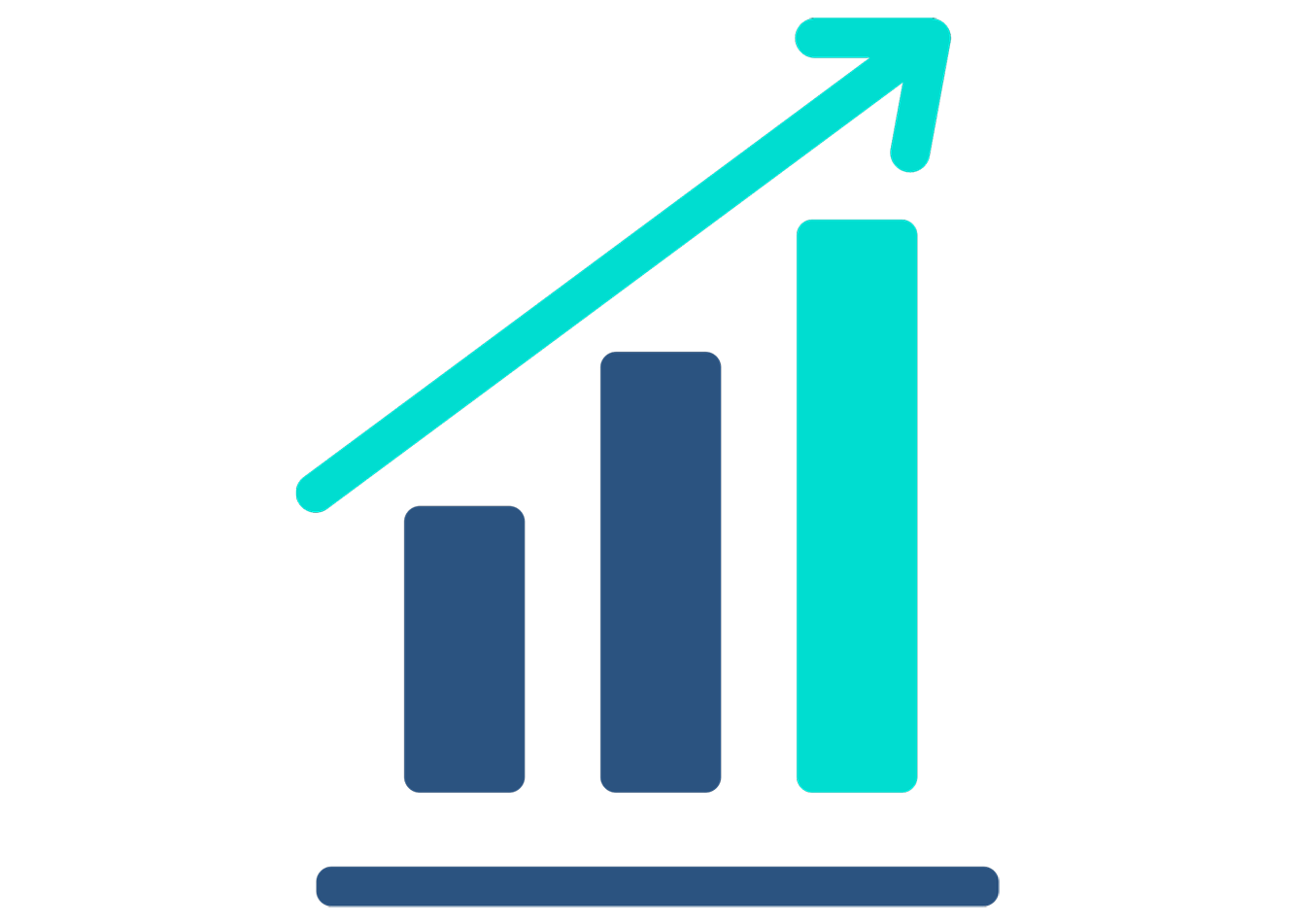 Scale on your terms
Handle any number of inbound calls without fail. Leverage smart routing to prioritize calls using certain numbers.
Customized for your exact business needs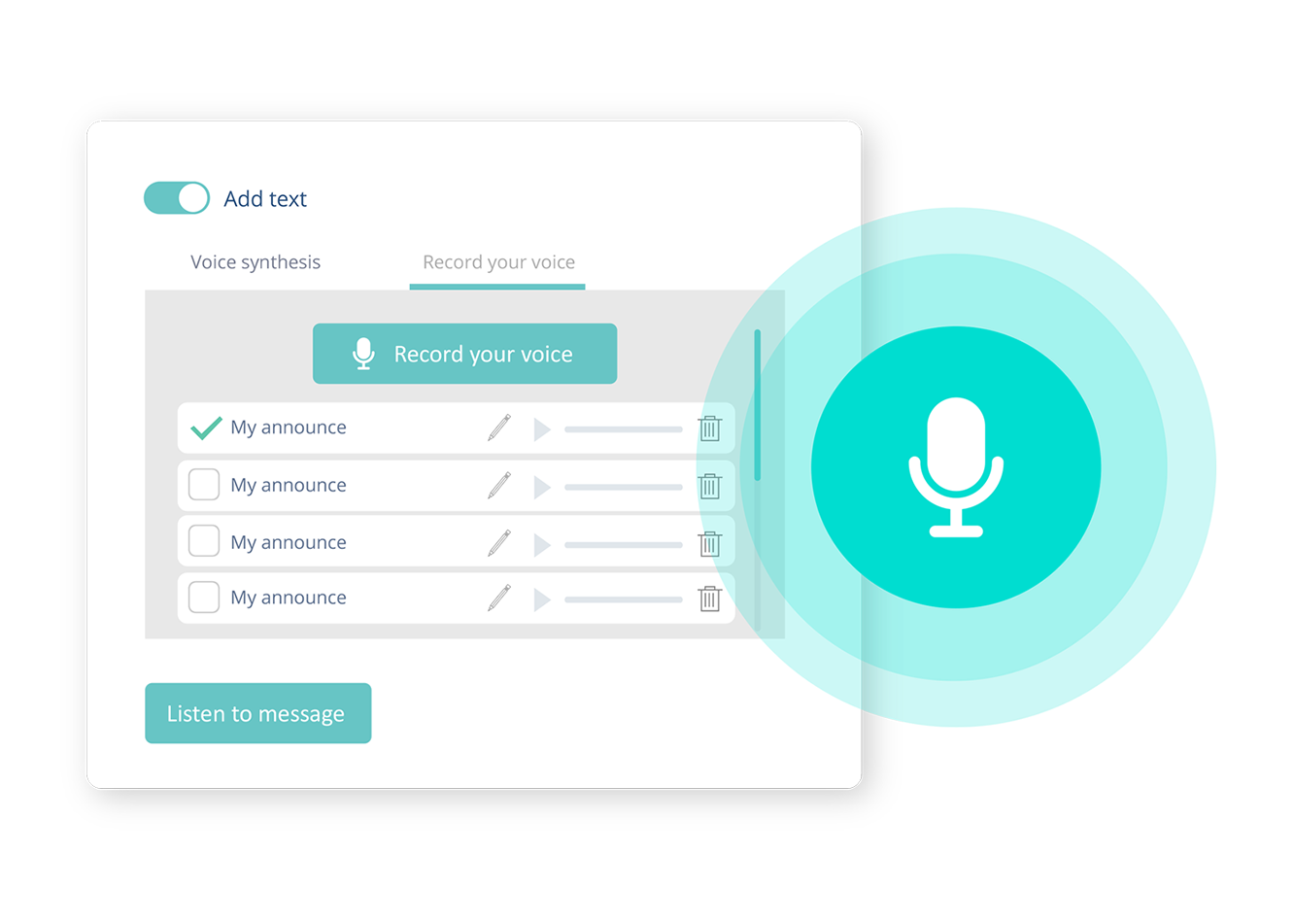 Choose your company greeting
Use a professionally recorded greeting with the voice of your choice. Include business hours, important announcements, employee and department extensions, and other key details.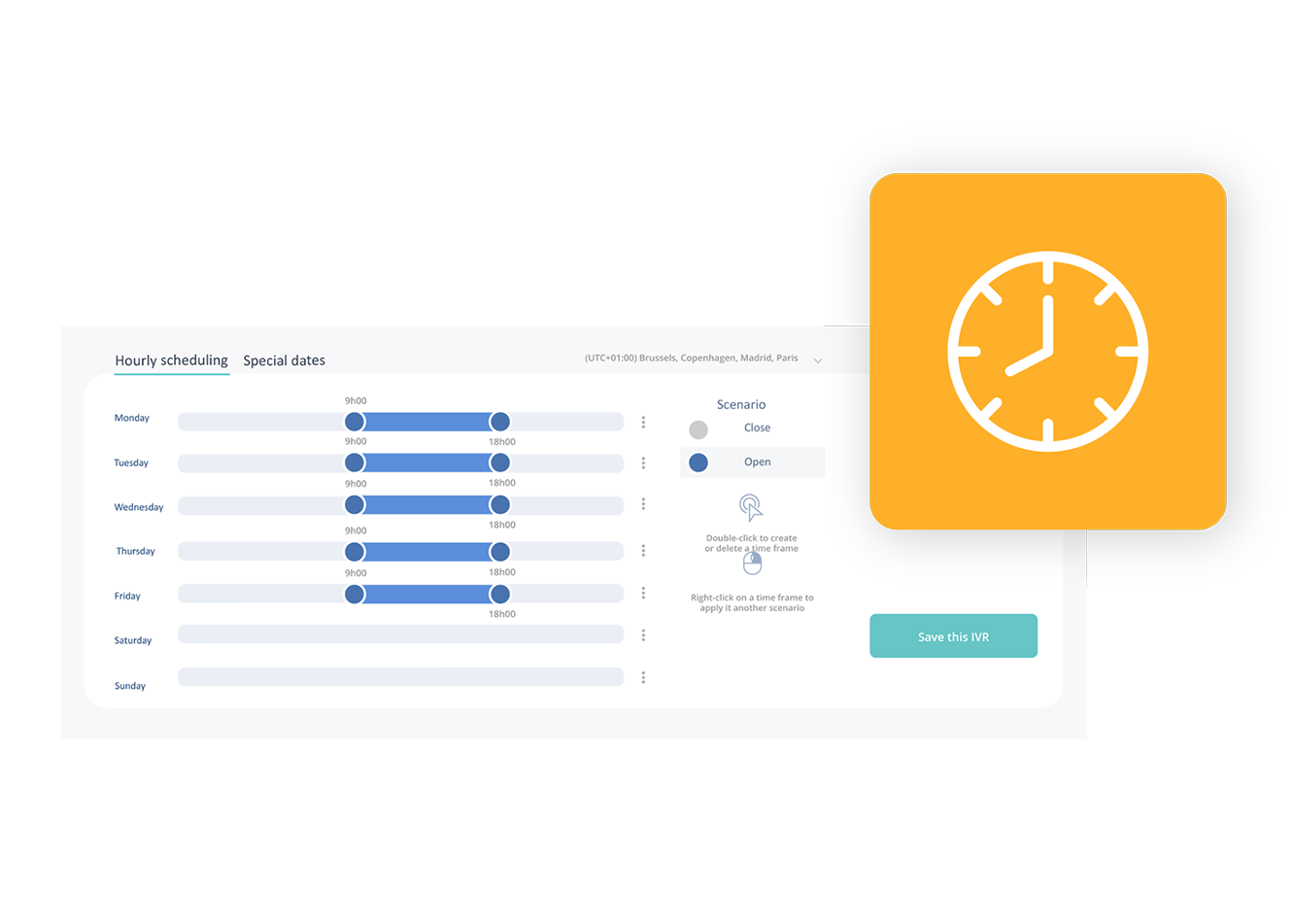 Route calls based on business hours
Direct inbound calls based on your availability. For example, establish automated answering rules for the holiday season, then set them to revert automatically once the season is over.
Forward calls to any location
Get calls where they need to go, automatically. Connect callers with any extension, voicemail, or outside line of your choice.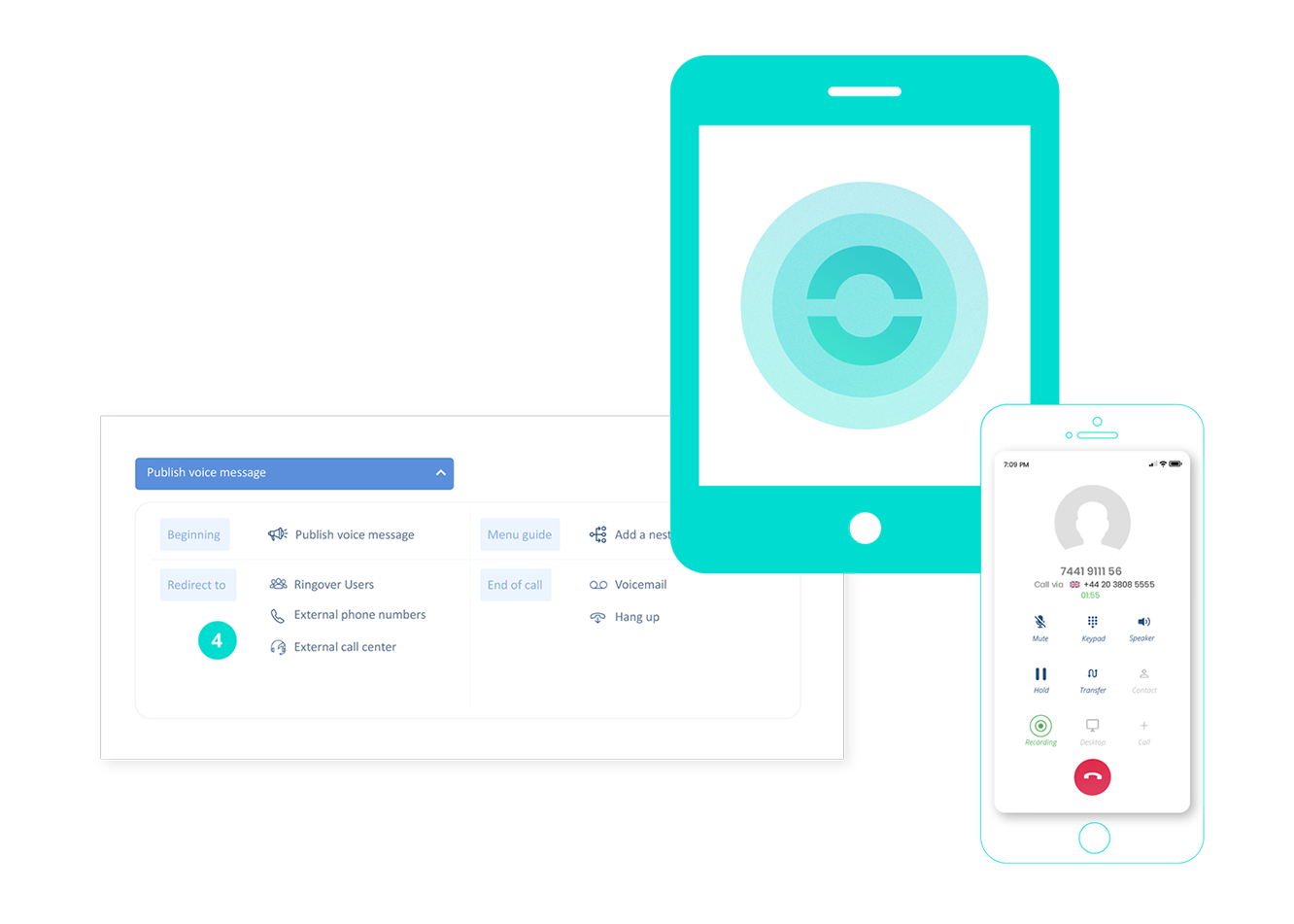 Modify settings from any device
Need to make a change? Quickly and easily modify your virtual receptionist system from any device, including your smartphone or tablet, using the Ringover mobile app.
Other features you might be interested in
Set maximum wait times
Improve your customer experience and stop your queue from getting too full with maximum wait times and a maximum number of callers in the queue.
Empower your teams to do their best work with a blacklist that prevents troublesome callers from reaching your agents and wasting their time.
Stay connected at all times, no matter where you are
Ringover's call forwarding feature transfers all incoming calls to your mobile phone, home phone, or any other number you choose based on your schedule.
Keep conversations flowing. Empower your agents to keep each other updated about a caller's exact situation, urgent needs, and specific requests before transferring calls.
Establish a local presence with unlimited calls to more than 110 destinations around the world and fixed, transparent rates for all other destinations.
Our customers' feedback
Overall Rating
Excellent platform, simple and effective and easy to use. Moreover, possibility to download the app on mobile in order not to miss any communication! Top of the line, I recommend!
I have been using Ringover for 4 years and I have noticed the evolution of the services and the new features and I am even more satisfied today. It's great to manage your personal calls, a switchboard with one or more agents!
Super convenient! Easy to use and really effective. Whether it's the online software, the PC app or the iOS and Android apps, all of them are very easy to use. We are notified in real time by email, on incoming and missed calls. Everything is done so that we don't miss any call.
Phone software that works very well.
You can receive a call, track missed calls, save contacts, listen to a call again, see the number and duration of calls made in a day, as well as put an outgoing message.
An excellent tool that we now use on a daily basis.
Very satisfied, we recommend.
The Ringover application has allowed me to take my business activity to the next level by switching to business calls. Thanks to my Ringover phone number, I was able to separate my professional life from my personal life. When I reported a problem with the application on the MAC, I had customer service representatives who took my problems into account and improved my use.
Auto Attendant FAQs
Do auto attendants interact with callers?
What's the difference between an auto attendant and interactive voice response (IVR)?
What are my call routing options?
Should I use an auto attendant or a live receptionist?
Who should use an auto attendant?
What is call priority?
How do I set up my auto attendant?
Do auto attendants interact with callers?
Yes. Auto attendants have the ability to converse with callers using a series of menus. For example, a caller might be instructed to press a certain digit to reach a desired department.
What's the difference between an auto attendant and interactive voice response (IVR)?
Interactive voice response is a telephony solution that allows callers to interact with a company's phone system using digit-enabled prompts (e.g., press 1 for sales, press 2 for billing, and so on). Ringover's advanced auto attendant uses a key-based call routing system that includes IVR.

Shorten wait times and improve your customer experience with a personalized IVR solution. Ringover's multi-level IVR lets you automatically forward inbound calls to the right people based on skill set, language, and more.
What are my call routing options?
Flexibility is everything. Ringover's intuitive auto attendant system makes it easy to send callers to any destination, including specific employees and departments, customizable user groups, voicemail boxes, and outside lines.
Should I use an auto attendant or a live receptionist?
An auto attendant offers businesses an affordable yet scalable solution tailored to their exact business needs. Moreover, an auto attendant works 24/7/365 without fail. However, a receptionist brings their own personality to the table, and can treat high-priority calls with extra care.

Businesses might choose to use both. For instance, an auto attendant can greet callers while providing them with the option to speak with a receptionist (e.g., press zero to speak with an agent).
Who should use an auto attendant?
Many types of businesses rely on auto attendants to effortlessly answer and route inbound calls. Call centers, sales teams, offices (e.g., medical, legal, marketing, and more), remote companies, and small businesses all benefit from a virtual receptionist service that cuts down on wait times while offering a professional first impression.
What is call priority?
Ringover's advanced call queuing system works hand in hand with your auto attendant to allow VIP callers to skip the line. Whenever a privileged client dials your number, they will be placed first in the active call queue.
How do I set up my auto attendant?
Get your virtual receptionist system up and running in a matter of seconds. Ringover's auto attendant system is accessible from any device, including your smartphone or tablet, using Ringover's mobile app. Simply log onto your account and select the desired settings. No extra equipment or IT professionals required.