Customer service and VoIP
Customer service buzzwords (CTI) every manager should understand in 2023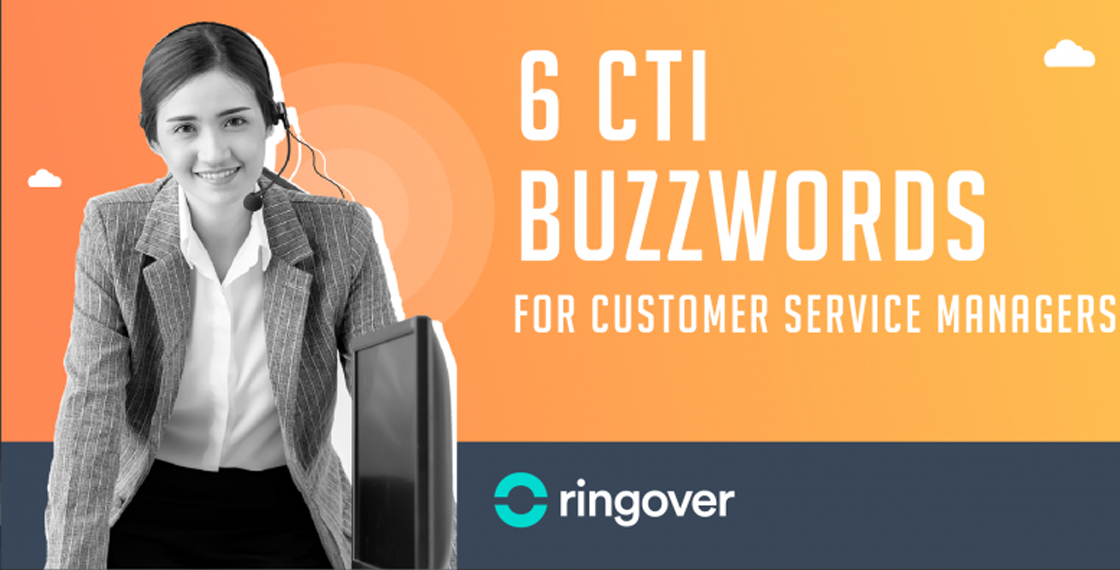 Summary
1. Automated customer authentication
2. Automated Dialling
3. Call Supervision
Once upon a time in business, you had your computer and you had your phone, side by side on your desk. Even if they shared an internet connection (or even longer ago, took turns to use it) they did not connect to nor communicate with one another. If you needed to dial a number from th e screen of your computer, you tapped it carefully into your handset.With the arrival of VoIP (Voice over IP) calling for the masses courtesy of Skype in 2003, computer telephony integration (CTI) was born, and you could use your internet connection to route your call. At last, you could click on a number on your screen and trigger a call to that number directly, without involving either your landline or your mobile phone.This was just the start of a whole new world of ways that making calls could be augmented and enhanced with the power of computing technology and the global data network, and today business cloud phone systems are the enterprise standard of communication worldwide.While CTI-driven softphones are far more versatile and powerful than that box with the buttons and handset we used before, there are new things to be learned along the way, to help every user get the most of CTI and understand how it can enhance their business' productivity and effectiveness. For customer service managers in particular the potential is great — but there are terms you will need to add to your business lexicon along the way. Here's an exploration of some key terms to help you get started, and help you explore the power of a cloud-base business phone system for your organisation:
1. Automated customer authentication
We have all had caller recognition on our landlines and mobiles for some time now, but with CTI you can go much further. When someone contacts your business, assuming they've been in touch from the same number as before, that number can be automatically matched up within your Helpdesk system.
That means that even before the call is connected the agents can see everything already known about this caller — their order history, ticket status, previous call logs and who they spoke to, and so on. If everything is set up correctly on the backend Helpdesk, they can even see emails, text messages, staff notes, ratings, public social media postings made about the brand by that customer, and any other relevant contextual information.CTI gives your customer service agent real superpowers, to answer that caller like a long-lost friend — or at least like an expert in their needs and solutions. The combination of voice and data enables everyone from a sole trader to a vast enterprise to respond to callers as the unique individuals they are.
2. Automated Dialling
How about outbound calling? Every customer service professional knows that time is money, and all those minutes and seconds spent dialling numbers and listening to them ring out at the other end is time they're not using to strengthen customer relationships and address incoming queries.When it is time for your reps to contact your customers perhaps for gathering feedback about their experience with your service, automated dialling with RingOver's power dialler will do the heavy lifting in the background, loading and dialling from your lists — minimising downtime between calls, and keeping your top outbund agents doing what they do best. It will even provide them with the same context and historical data from the CRM that the inbound callers get (see above), to maximise the impact of each call.
You can build in an after-call buffer zone, to allow agents to update their records and notes before getting connected promptly to the next conversation — because like all of RingOver's features, the power is in the customisation and getting it working the way you work best.
3. Call Supervision
Supervision is an important part of every manager's role, but when you're dealing with teams making phone calls there are specific challenges. Whether you're training or onboarding a new team member, or operating to a quality standard ensuring that a minimum number of calls are listened to and checked, call supervision is a powerful feature which gives managers direct insight into what's going on during a call, and helps answer the questions you need to resolve:
Why is that particular customer service agent receiving feedback rating averages which are out of sync with the rest of the team?

Why is that support agent failing to take as many calls as the rest of the team?

Has the new hire really learned how to deal with this particular kind of customer query..?

Discover the 5 top tools for supervising your customer service calls

4. Intelligent call routing

route calls smartly as you prefer

5. Interactive Voice Response (IVR)

first call resolution

NPS scores

IVR can help project the presence of a larger organisation,

Learn how to set up an customer service IVR in simple steps

RingOver's business phone system

Digging deeper and learning more

RingOver product page

Want to learn more about using CTI in your customer service?

sales@ringover.com

free trial