Remote work and VoIP
How do I make video calls for free?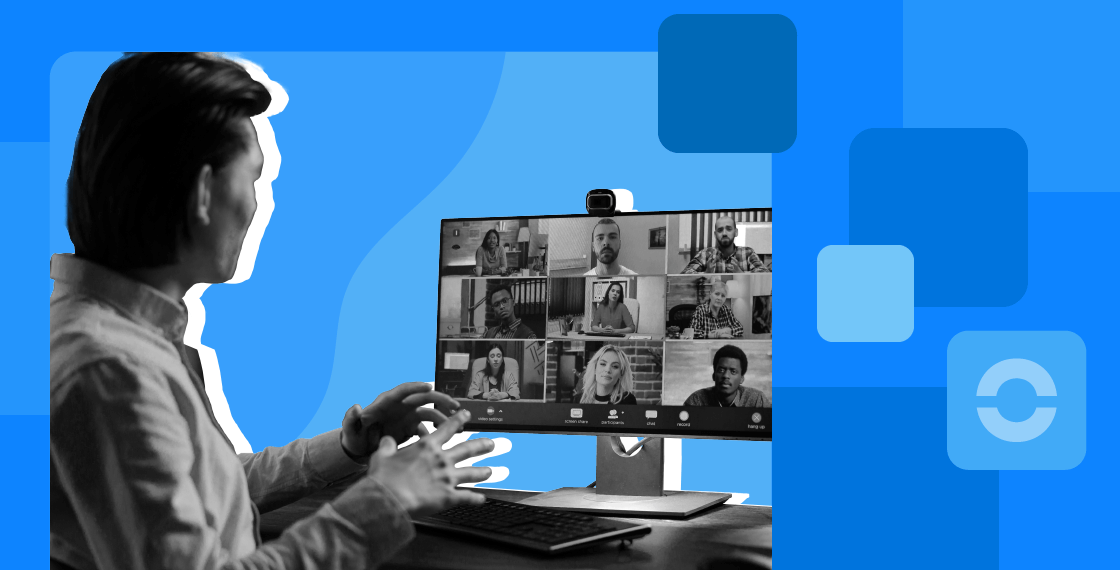 Staying connected has become so much simpler with modern technology. You can have face-to-face conversations with people even if you aren't in the same country. Video calls are a boon to personal relationships as well as business relationships.

It's much easier for customers to trust company agents when they have a face to match the voice. So, how do you make video calls and are they expensive? Read on to learn more.
What does video call mean?
Video Calls are calls where both participants can see and talk to each other by video. These calls are usually made over the internet through VoIP services. Video calls can be placed through mobile phones, tablets, laptops or desktop computers that are connected to the internet. Of course, the device must have a camera to capture the video and a screen to display the incoming video.


Can I video call from my phone?
There are five features a device must have to be used for video communication. Firstly, it must have a working internet connection. Next, it must have a mic and speakers to capture and transmit sounds and a camera and screen to transmit videos.

Most smartphones today have all four of the latter features and can be connected to the internet through mobile networks or broadband wireless connections. Hence, you should be able to use your phone for video calls.


How do I make a video call on the phone?
Most smartphones can be used for video calls as long as they are connected to the internet. There are a number of VoIP service providers that offer video calling. To make or receive video calls, you will need to install the app/software on your phone. Once installed, you can launch the app, select the contact you want to reach out to and start the call. Both participants must have the same software.

Alternatively, if you're using the VoIP service provided by Ringover, you can send the other participant a link for the call for instant connectivity.
How is video calling good for businesses?
Video calls play an important role in improving communication and strengthening relationships between team members as well as with customers. Participants are empowered to pick up on verbal as well as non-verbal cues. This also discourages multitasking while on a call and hence maximizes information retention.

It also saves time and money – you no longer have to travel to meet people and put a face to their names. With the power to meet virtually, you can interact with people in different countries on the same day!

When used for internal communication, video calls boost productivity and streamline collaboration. Along with seeing the other person, participants can also share screens and troubleshoot issues with product development in real time. There's no need to deal with long chain emails or wait for responses on edits, etc. The workforce stays more engaged irrespective of where they are.
Do video calls cost money?
Making and receiving video calls requires a working internet connection and an app that transmits the voice and video files. While making such calls for personal use may be free, the same may not hold true for business use. Most service providers offer a limited number of minutes free.
How can I video call for free?
While many apps advertise free video calls you must note that nothing good is ever completely free. Firstly, most apps that advertise free calls limit their services to a certain amount of data or call minutes. When call minutes or data used exceeds this cap, they are charged as per usage.

For businesses needing to make a large number of video calls, this can quickly become quite expensive. Secondly, all video calls are placed over the internet and you will have to subscribe to a data plan.
What is the cheapest way to video call?
When you're comparing , it is important to give equal weightage to costs and quality. You don't want to video call your customers and see poor-quality video.

Ringover is the ideal video calling service provider for businesses. This service is included in all their VoIP subscription plans. With Ringover, you can make HD video calls to people across the world and conduct virtual meetings with them. You can log in with any device with a downloaded app or through the web interface.
Which app is best for video calling free?
There are many apps offering video calling and most advertise it as a free feature. However, make sure you read the fine print before subscribing to any. Some may cap the number of minutes available while others may not compress the files adequately and hence be very heavy on data usage.

Ringover is the best choice for growing businesses. The Ringover Smart, Business, and Advanced plans offer video calling and . This allows you to have a one-on-one video call with a team member or customer or host/attend video conferences with multiple participants simultaneously. There are no added costs for using this feature.
Getting started with Ringover
One of the reasons for its popularity is that Ringover is easy to set up and easy to use. Once you've chosen a plan that works for you, you can set up the connection in minutes. Along with video calling, Ringover offers to numbers in 110 destinations, a range of productivity and collaborative features and access to call statistics.

Startups and small companies may find the Smart plan priced at $21 per user per month suitable for their budgets while larger companies may pick the Business plan ($44 per user/month) for access to the basic as well as advanced features.

For those in need of sophisticated telephony features, you can opt for the Advanced plan ($54 per user/month). To simplify your decision-making, Ringover gives you the option of signing on for a free seven-day trial before shifting to a paid plan.