Business phone system
Choosing a Cloud Phone System: 5 Costly Mistakes to Avoid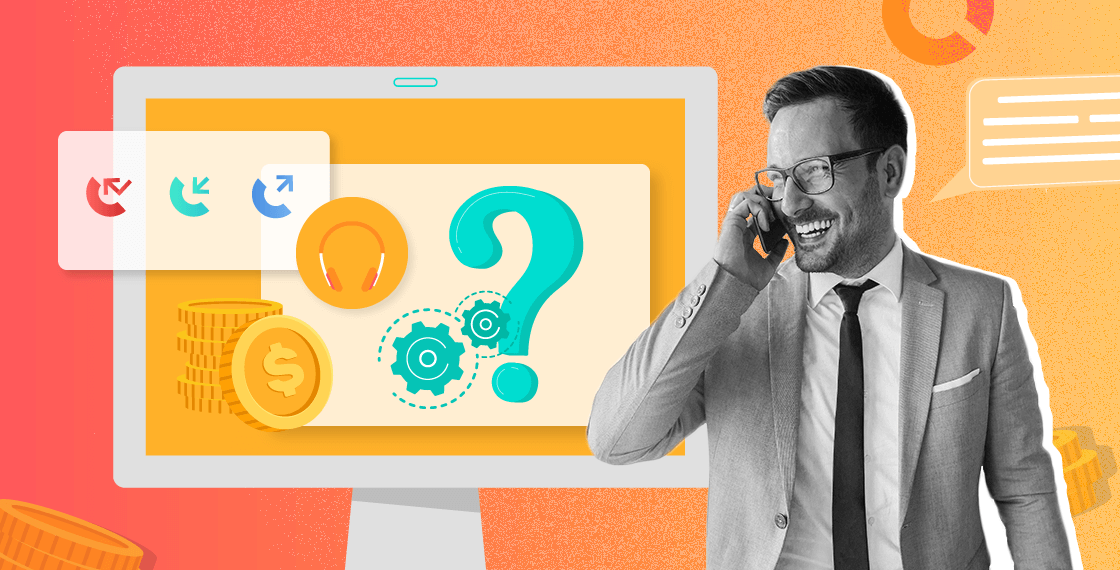 If you're looking at investing in a new cloud phone system for your business, perhaps as part of the transition to VoIP ahead of the upcoming PSTN switch off, you'll be aware that the choice of provider is a critical strategic decision for your enterprise. While enabling a cloud-based system is nowhere near as disruptive and expensive as installing new physical lines and endpoints in your office, every change brings costs to consider — and you certainly don't want to do it more often than you need to. So, it's important to choose once, and choose well — avoiding the typical mistakes that many businesses make in assessing a cloud phone provider. Here are some common pitfalls you can be sure to avoid, when it's time for your decision:
1. Assuming that they will all sound the same
When assessing an unfamiliar market, it'd be easy to conclude that a multitude of options are pretty much the same — a mistake which could cost you in direct and indirect ways. This is particularly important when it comes to sound quality.For example, Ringover's telecom solution is based on WebRTC technology, the latest VoIP solution, and uses the OPUS codec for optimal call quality. And because Ringover are independent telecom specialists, they'll keep innovating and improving and focusing on the voice experience above all else, instead of providing a suite of communications tools in which voice is just one lower priority.This is essential, because back when VoIP was new, there was a certain amount of quality tolerance for a new technology, in much the same way as there was for early mobile calling — which used very compressed bandwidth and signal, and no one really cared if you sounded like you were using a helicopter walkie-talkie. You could always switch back to the landline if it was too choppy anyway.Today expectations are different, and when it comes to your business communications, the sound quality speaks volumes. Often it will be the first impression someone has of your organisation, and this importance is only increasing in our socially-distanced new normality, when more and more of your business will be conducted in this way. When VoIP replaces your old-style phone network, you'll be completely dependent on how it sounds. This should not be a problem, you just need to choose well in the first place.So, you'll want to study reviews and testimonials, and try contacting providers themselves by phone to get a sense of the quality of the experience. Ringover will work with your company's network manager to put QoS (flow prioritisation) in place, ensuring your internet connection prioritises voice traffic, and minimises any possibility of packet loss or interference.From our blog: 5 Simple Steps for Optimising the Quality of your VoIP calls
What about the phone itself, though?
You will also want to give careful consideration to endpoints and devices. For a knowledge worker or account manager needing to make regular or occasional calls, a softphone on their computer or the Ringover app which works on their favourite mobile device (completely independently of their own phone network and plan) might be ideal. But perhaps you have other colleagues who are spending much greater lengths of time on the phone all day every day, in which case you'll want to choose differently — such as an ergonomic noise-cancelling headset which can be used to make or receive call after call in complete comfort, being designed to minimise distraction and intrusion on the user. These professional devices can offer complete audio clarity with the freedom of Bluetooth or DECT connectivity, and simple touch controls, which are also small and discreet for ideal home-based use.Or you might have users who prefer a traditional and robust desktop phone, with clear button-driven navigation for routing calls in a familiar way, combining time-honoured direct dialling with digital displays for intuitive forwarding, transferring, and holding of calls…With an entirely VoIP driven system like Ringover the choice is yours, but you will need to consult or at least consider your users, to make that choice well.
2. Picking the wrong pricing model
Many cloud phone system providers offer complex and intricate tariff systems, which are difficult to find your way through, particularly when it comes to trying to estimate call volumes in advance. The result is that plenty of businesses are going to get burned with unexpected overage fees during a time when they cannot predict where and when colleagues will be working, during these uncertain times — when your customers may need more extensive phone contact for reassurance anyway. Other businesses may need to scale down temporarily and take advantage of furlough schemes to ensure long-term continuity, so if committed to the wrong monthly usage volumes it'd be easy to end up paying too much for services you don't end up using anyway,Ringover's two simple and transparent plans make it easy to budget and plan — your accountants will love them as much as your users and communications managers. Based on a simple per-user-per-month subscription basis you can scale up and down easily, and unlimited calls mean no worrying about renewal dates and exorbitant surcharges for going off-plan and over your allocation. Instead, you decide whether you need the advanced analytics and integrations features of our power user plan, or whether the smart plan works for you (perhaps by experiencing the full functionality through a free trial), then away you go.
3. Not anticipating your use cases correctly
What do you want to use your phone system for? If that sounds too obvious to be worthy of consideration, then you definitely need to give this important question a bit more thought.For example, will most of your calls be incoming, for customers and others to contact you, in response to advertisements and similar calls to action? In which case you'll want to prioritise features like a flexible and responsive IVR system, to ensure a prompt response from the person in your organisation who is best able to meet that need effectively.Or maybe you'll be making lots of outbound calls to prospects — in which case features like Ringover's power dialler are going to be vital to your productivity. Your top sales people are the rain-makers in your business, and every second they spend on administration, like manually dialling numbers, costs your business directly in lost sales — simple automations like pre-loading a power dialling system directly from your integrated CRM are therefore tremendously effective, but not every VoIP system can offer you this advanced functionality.So, before you commit to a provider, be sure to have done a thorough analysis of exactly what your needs are now, and also what you anticipate them to be in the future. You can always upgrade within a product, but switching from one provider to another can be difficult, and you may find that some lower-cost providers with fewer features or less commitment to continual innovation, will hold on to you by means such as long inflexible contract times instead. It's worth exploring why they feel the need to do that, and opting in preference for a system which can do everything your business needs, both now and in the future, otherwise you'll end up paying more for third-party integrations, which may or may not work in the way you want them to do.
Getting the picture
For example, how about video calling?As the world gets more accustomed to internal collaboration taking place in this way as each day of homeworking goes by, you can bet it's just around the corner for becoming the norm in sales calls too. A picture speaks a thousand words, moving pictures say much more — and for aftersales support and onboarding, video wins every time. The future is definitely omni-channel, and fluid switching from one channel to another — just as we're getting used to with our personal communications, so it will be with brands.And you won't be surprised to learn that Ringover has this covered.Make sure your brand's communication isn't limited in the future, by decisions you make today, about your choice of phone system provider.
4. Not choosing a system which can grow with you
In addition to changes on the horizon in how we use communication tools, your business will surely change too.No-one can predict the future and heaven knows 2020 has certainly brought some surprises so far — but businesses who best survive challenging times are those which demonstrate responsiveness and sensitivity to changing circumstances, while remaining nimble and flexible.For example, if you're a sole trader, you might 'get away' with a single-use consumer level VoIP account, even if it doesn't offer you tools like remote attendance, IVR, CRM integration and so on. But what about when you grow?From our blog: 5 Reasons why you should switch to a cloud-based Business Phone SystemA phone system which grows with you, and lets you add new features as you expand, offers maximum power and flexibility — whether you're a freelancer with big ideas, or a large corporation expanding into new territories.Remember with a VoIP system it doesn't matter where you, or your colleagues, do their work — so opening new offices, or equipping new team members to work from home or in a fully mobile way, is no problem at all. No cabling, hardware, or engineers needing site access, and no downtime either. You can add and remove people at the touch of a button, and they can access the full system via any device that you or they provide — even switching device mid-call, for total location-independence and flexibility.And if your plans might include adding new marketing and database backends in the future as you grow, you'll also want the power to connect to new tools with flexible integrations, as well as to ensure your work remains on track as you expand with excellent data and analytics. At some point for example you will probably want to switch between the Ringover Smart and Power user options, so that you can take advantage of the more sophisticated functionality of the upgraded systems on offer — but without losing any of your numbers, extensions, data or routing.
Knowing where you're starting from
Related to this, when you first install your VoIP phone system, be sure to work with a supplier who can help you assess your entry point, and what you might need technically going forward.For example, your network infrastructure: what do you have access to, in terms of Wi-Fi or ethernet? Do you have your own office building and access to your own Wi-Fi networks and ports?None of these issues are deal-breakers either way but they can influence the kind of system which best supports your needs now and going forward, and Ringover can advise you on assessing this situation as part of your overall communications roadmap, which also takes account of external factors such as the PSTN switch off.If the supplier you're talking to isn't asking you these questions, they're not thinking about how best to meet your needs now, and future-proof your business communications strategy.
5. Overcomplicating the specification
Some phone systems are so laden with features, which you may or may not need, that setting it up becomes akin to a space station launch procedure. That just isn't necessary, and is a sure-fire way to guarantee complicated mistakes and downtime.Once you've identified your needs, decided which features you do and do not want, you want a system which gives you everything necessary, and makes administration straightforward. The last thing you want is to have to involve your network manager or your phone system provider, when you want to onboard a new colleague for example — that's an admin job, which you should be able to handle internally, whenever you choose to appoint someone new.The Ringover user administration dashboard makes it straightforward for non-technical colleagues to specify new user accounts, decommission old ones, and grant specific permissions and access — such as to mobile or premium numbers. No raising a ticket, waiting for a response, escalating to support, or whatever communications procurement nightmares you might have endured in the past — everything is straightforward, and can be done by HR or a local manager, right in the admin dash.
Choose once, choose well
So while responsible providers like Ringover do everything in their power to ensure your transition to a cloud-based phone system is painless and hassle free, they won't diminish the significance of the process, or just how important it is that you make the right choice.By supporting you each step of the journey, you can be sure you'll end up with a phone system which works as hard as you do, now and in the future — and positions your business for the ultimate in communications success.
Switching to a cloud phone system?
Contact our experts to help guide you step-by-step at +44 20 3808 5555 or send an email to sales@ringover.com. Start your free trial today.