VoIP
Internet Fax: How to Use It and Get the Most From It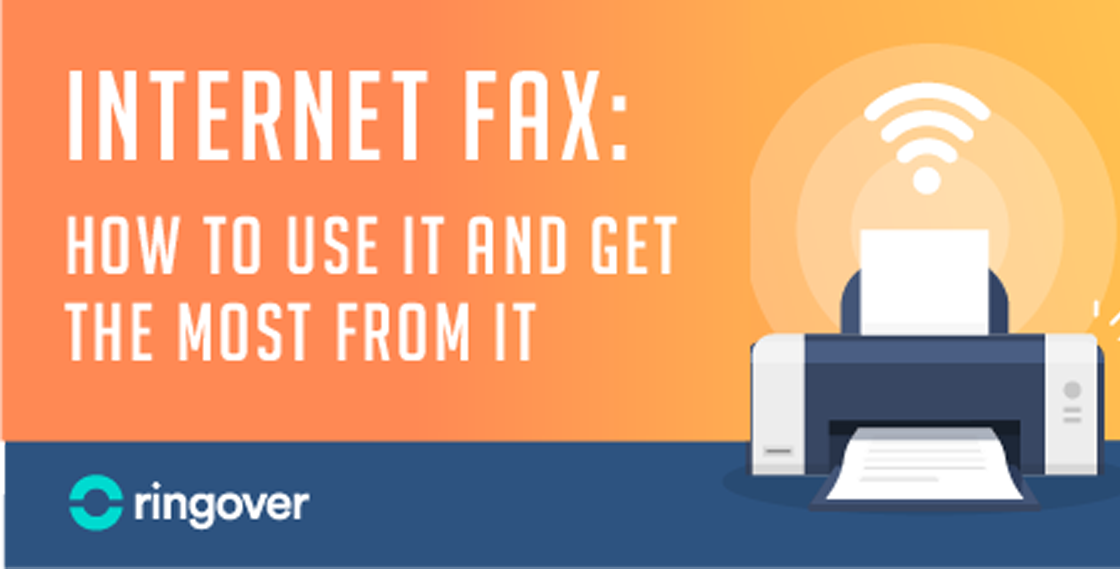 More than 20 years after the Internet 's creation, the fax still has its place within the workplace. However, with the arrival of unified communications and widespread paperless policies, numerous new solutions for sending and receiving faxes have been developed. So how is it that the fax has maintained such an essential status in professional settings? Unlike email, faxes ensure the security of transmitted documents, and are more certain to reach their intended destinations without passing through third parties.Internet fax is therefore an indispensable service, notably for companies that handle commercial or financial documents, invoices, contracts, etc. Added to this is the fact that it responds perfectly to the needs of today's businesses while staying flexible and affordable.The following article will explain how easy it is to use the Internet for faxes while saving time and money. Read on to find out about the developments in this service over time as well as how it can be used to take full advantage of its benefits.
What is Internet fax and why is it useful?
Internet fax: definition and use
Internet fax (also known as e-fax or online fax) refers to a service based on the function of the fax machine which allows faxes to be sent and received from a device with an Internet connection (computer, smartphone, or tablet). Internet fax services generally carry fees, so they often require users to create an account and/or sign up for a subscription. Most online faxing services offer plans that provide users a certain number of credits according to their needs.Once signup is finalised, the user is provided a virtual geographic number. It is with this number that the user can send and receive faxes, just as with a standard fax machine.
The evolution of the fax since its creation
The first system of transmitting an image by wire was devised in 1843. For more than 150 years, the fax machine's ancestor consisted of cumbersome technology that was costly and difficult to use. It was only in 1964 that the Xerox Corporation introduced the first commercial fax system that we recognise today: LDX (Long Distance Xerography).The market rapidly took off with the arrival of Xerox's Magnafax in 1966. It secured the fax machine's place as an indispensable piece of equipment for the majority of companies between the 1980's and early 2000s.The fax machine greatly changed over the years with the development of technology. Faxing documents is now possible over email in a few seconds, making interactions more personal and direct while saving time for its users.
Different ways to use Internet fax
To be able to send and receive faxes through a cloud-based service, either the sender or the receiver (and sometimes both) needs a subscription with the Internet fax service provider. There are different options for using Internet fax:
Online fax: transmits your faxes through a web app - all you need is a computer with an Internet connection to store your documents in the cloud.

Fax by phone: your smartphone (or your tablet) is your fax machine. Send and receive faxes from anywhere and use your device's camera to digitise physical documents and send them to your contacts.

Fax by email: send a fax as easily as you would an email from any server (Gmail, Outlook, Yahoo, etc.), to any fax machine or online platform, and receive them to your email inbox.

API fax: take advantage of an interface adapted to your technological environment. API fax allows you to send and receive faxes from any app, software program or internal tool.
The advantages of sending faxes online
Reliability and simplicity of use
The reliability and ease of online faxing are what make it so successful. The sender only needs to create an account to fax documents, which are converted to the right format and sent to the receiver as attachments.
Can be used from anywhere
FoIP (Fax over IP) facilitates remote work. In addition to speeding up exchanges, it allows documents and information to be transmitted almost instantaneously from only a computer (or smartphone for adapted solutions) with a Wi-Fi connection. This is an indispensable feature - especially if yours is a multi-site company, or you regularly work from home.
Save time…and the environment
Internet fax translates to much time saved for users, who can retrieve documents more easily while staying green. In addition to having faster transmission time than paper faxes, digital faxes also provide better confidentiality since they don't print automatically. This means more saved trees!
Significant savings
No more need to keep a fax machine around or buy ink cartridges and load paper - much less put up with the noise each time a fax comes in! Eliminating maintenance and materials eliminates extra costs.
Secure and confidential exchanges
Its confidential nature makes Internet fax preferable to its paper counterpart, which often prints out from shared fax machines. Electronic faxes arrive straight to the recipient's email inbox and nowhere else, greatly lessening the risk that they'll be lost or seen by anyone they don't concern.
How to send and receive Internet faxes?
1 - Choose an Internet fax service
The digital boom has brought with it numerous online faxing solutions. Between unlimited plans or billing by the page, there are now offers adapted to the needs of every type of company.
2 - Activate your fax number
In a few clicks, select the fax number you want and assign it to one of your colleagues. They will then be able to instantly start sending and receiving faxes in the form of email attachments with this number.
3 - Send and receive Internet faxes
Sending an Internet fax is as easy as sending a text message! Load the document that you wish to fax, enter the recipient's number, and the fax will be sent to them. Also receive your faxes as PDFs by email or through your application, depending on your solution. To find out how to add and assign a fax number to a Ringover user, see this article.
The best Internet fax solutions
1. MonFax.com
MonFax.com is a service that provides a free fax number in France. It allows you to receive unlimited faxes by email, automatically converted to PDF format.
Manage your faxes like emails through an elegant and intuitive user interface: deletion, transfer, printing, archival, etc. It's not only simpler, but saves you time!MonFax offers a free version that allows unlimited fax reception for 10 email addresses. Outgoing faxes are billed at a rate of €0.04/fax. This solution also provides archival, allowing users to save all faxes in their client space for 1 year.
2. MyFax
MyFax is a service for companies and individuals alike that allows faxes to be sent and received through an email address or app. The service can be used from a mobile device (iOs or Blackberry) and allows portability for existing fax numbers.
MyFax offers different subscriptions, from $10 to $40 per month, with limits on the maximum number of faxes sent and received depending on the subscription.As it's a web service, there's no need to install any software to use it. MyFax offers a choice of local, international, and toll-free fax numbers.
3. eFax
Designed for use on a computer or mobile, eFax enables faxes to be sent and received by email or through an application.With eFax, users can send faxes to multiple recipients at once, which translates to much time saved. Just as with MyFax, it's possible to use an existing fax number.Although eFax provides a 30-day free trial, it is not the least expensive service on the market, with plans starting at $16.95/month.
4. HelloFax
HelloFax was mainly created to provide companies with an easy-to-use fax service for sending important documents quickly. HelloFax users have the advantage of international coverage, with the possibility of sending faxes in more than 70 countries.
Integrating to Google Drive, Dropbox, OneDrive and even Evernote, HelloFax enables documents to be stored in the cloud.The solution allows multiple users to simultaneously send and receive faxes, offering paid subscriptions starting at $9.99/month. It's possible to opt for a free version, but this only allows 5 pages to be sent per month.
5. Ringover Fax
A 100% cloud communication solution, Ringover Fax is much more than a simple Internet fax service. It's simple to use and user-friendly, and faxes can be both sent and received through it. All you need to do is create a Ringover account to take advantage of our Internet fax service (one of numerous features that the solution provides) for free.
It transmits faxes directly in PDF format to the call log in the client space, accessible by smartphone as well as through email.
Ringover lets you easily send and receive your faxes from anywhere!
Choose a number, assign it to the colleague of your choice and start sending and receiving faxes instantly from your Ringover interface. This solution's flexibility saves you time while enabling you to create and assign fax numbers freely. Don't wait - test our solution for free for 7 days or contact a sales rep!