Business phone system
Computer Telephony Integration (CTI) Explained - The Definitive Guide to Get Started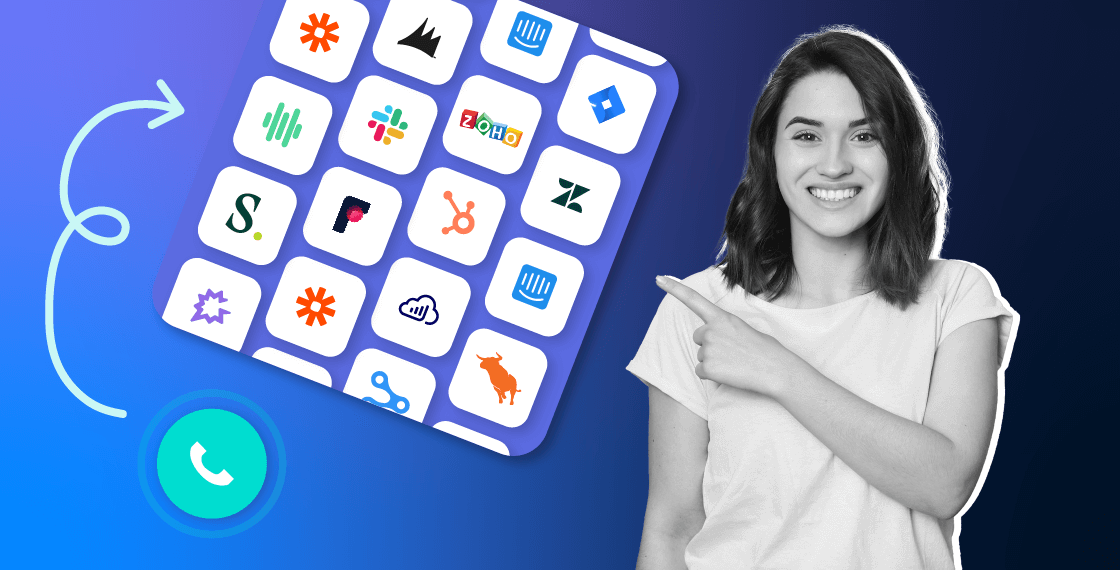 Summary
What is CTI integration?
Features of a CTI software
The benefits of CTI integration
How to choose a CTI integration
The top 5 CTI Providers
CTI Integration FAQ
What is CTI integration?
Computer telephony integration (CTI) is any technology or software that links a telephone system and a computer. The goal of CTI integrations is to eliminate the need for a landline phone and centralize all telephony functions within one interface. So with CTI, you'll be able to perform telephone functions like mute, hold, call, and more.


Try the best CTI integrations
How does CTI integration work?
CTI integration works by using . VoIP is a technology that allows communication like voice and video to be sent over the Internet. With a CTI integration and VoIP in place, anytime your business receives a call, the CTI's server will provide key call information and functionalities.

Because CTI makes it easier to receive and make large amounts of calls, it has become a must-have for businesses. CTI integration is especially important to companies who provide customer service and/or have sales departments.As CTI has become more sophisticated, it has evolved into a centralized communication hub that provides multichannel communication. Businesses with CTI integration have , live chat, sophisticated telephony , and more in one interface, opening up the possibility of an omnichannel communication strategy. To have a deeper understanding of what technologies a CTI integration can provide to a business, let's take a look at a few examples.


Features of a CTI software
Screen pops
A is when customer data appears in a pop up on the agent's computer screen when making or receiving a call. That's why screen pop is known as one of the most important features possible with a CTI. It ensures the agent receives key information at the right time. This data is usually gathered from the business's CRM and can also incorporate information the customer entered into the .

The data displayed can include the , their contact information, what IVR options they selected, and like call notes and . The CTI integration screen pop can even include billing history and location information regarding the contact.
Automatic dialer modes
For contact centers or sales agents, dialing numbers manually can use a significant amount of time. That's where automatic dialing modes come in, which provide advantages on both the caller and agent side. There are four kinds of automatic dialing modes: preview, predictive, power, and progressive. Let's take a look at how each one works and the advantages they offer.
Preview
In this dialing mode, the agent can review the lead's history before making a call. Because this can take up the agent's time, the team manager can manage the amount of time the agents have for reviewing lead history. The agent still manually presses the dial button when they're ready to launch the call. Because this is a more thoughtful approach to automatic dialing, it's usually reserved for high-value contacts.
Predictive
With predictive dialing mode, an algorithm factors in probable agent availability and probability of successful outreach to a contact to find the best combination. Then it automatically dials for the chosen agent to reach the selected caller. The goal of this algorithm is to limit the pauses between calls as much as possible, and increase the incidence of successful outreach. If the algorithm is successful, an agent will always transition directly from a finished call to a live customer without downtime. To accomplish this goal, the algorithm takes in a complex selection of factors like average length of outbound calls, downtime between calls, and more.
Power
A is another automatic dialer that eliminates the need to manually dial. This type of automatic dialer simplifies how sales agents move through a calling list. As soon as a prior call ends, the power dialer calls the next name on a lead list. Managers or agents can set the amount of downtime between each call so agents have adequate time to update the client file with notes and tags. Due to the quick-moving nature of a power dialer mode, it's best for high-volume calling campaigns.
Progressive
Once an automatic dialer is set to progressive mode, the CTI integration calls one customer per available agent. Though the dialing itself is still done automatically, the agent manually indicates when they are ready for the next call. Because agents maintain that power, progressive dialing mode is a middle ground between manual dialing and power dialing–hence the name, progressive!
IVR
IVR is an automated telephone system that allows inbound callers to choose options and input information in a phone menu. Callers can either use the phone keypad or voice commands to navigate the IVR. You've probably encountered an IVR before, where you are prompted to select "one" to hear the company's hours, "two" to hear the business address, "three" to speak to a representative, and so on.

IVR are very useful for businesses because they manage the incoming call load and even reduce the call wait time. Because callers can independently navigate the menu, they have more agency to access the information or department they need. In short, IVR allows businesses to handle calls more efficiently and deliver a quality customer experience.
Call routing/call workflows
helps to manage incoming calls in several ways. For example, call routing allows businesses to automatically answer calls, put them in a , and direct calls to different agents and departments. Generally speaking, call routing works in tandem with and IVR systems. But it can also take into account priority, call history, the request type, or even more factors.
Software integrations
Having your business telephony provided by a software opens up the possibility of an integration with another software. Software can be connected through an application programming interface (API). Once integrated via an API, data can flow in both directions between both software. In the case of your CTI integration, you'll be able to integrate it with your other business solutions. One common integration with your CTI is a CRM like or . An integration between your CTI and your CRM means that whenever you enter a contact in either of the software, the data will automatically be updated in the other software. Plus, you'll have telephony features added to your CRM, like click-to-call and call history.
Call monitoring
is when a supervisor, manager, or trainer listens in to a live call. As you can imagine, this functionality is often used in contact centers and sales departments. It makes training and quality assurance very easy to track, and can even be complemented by , where the listener can speak to the agent without the client or prospect hearing. The end result of incorporating call monitoring is an improved performance from your sales and customer service teams.
Analytics
A CTI integration provides many features, such as the ones we have just described. But if you can't measure the impact of those tools, how can you understand whether they're worth the investment of your time and money? With a CTI, you'll have a with KPIs regarding the everyday performance of your teams like pick-up rate, missed calls, and call length. If you implement a feature like IVR, you'll be able to monitor related metrics to ensure it's having the positive effect you hoped for.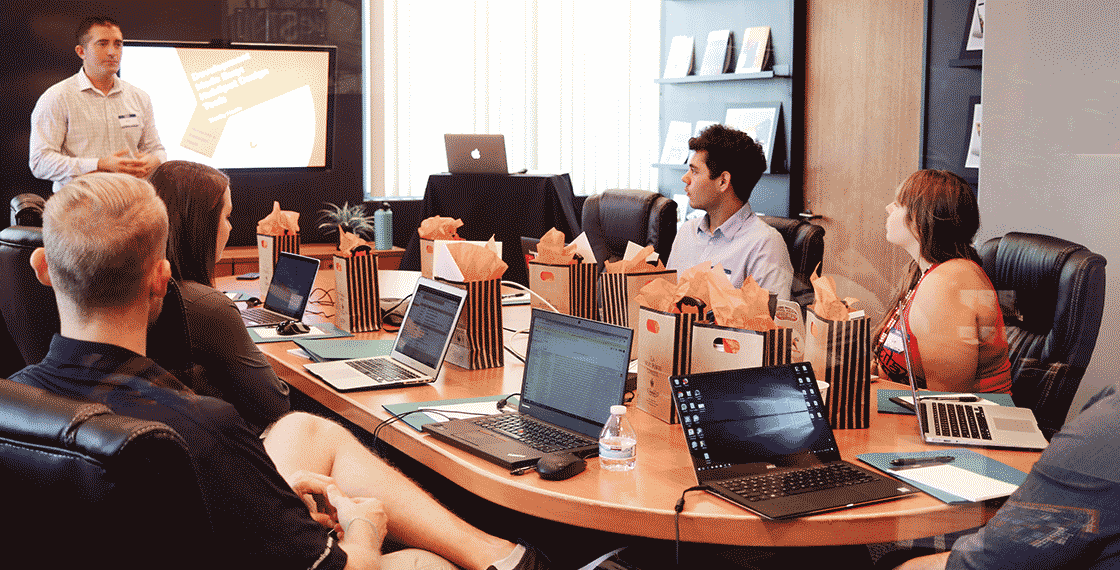 The benefits of CTI integration
In order to optimize the operations of a sales team or contact center, having a data-driven approach is key. The multitude of features a CTI integration brings is great, but they are only part of the package. Thanks to a CTI integration's ability to collect and organize data, the benefits it brings go far beyond its features. Let's look more specifically at the benefits of a CTI integration.
Omnichannel communication strategy
A CTI integration opens up the possibility for sophisticated outreach and strategies like . Simply put, an omnichannel approach is when a company adapts communication to individual customers, taking a highly personalized approach. The end result? A stellar customer experience that helps to convert and retain customers.

The multichannel communication and data collection provided by CTI integration are the key ingredients to an omnichannel approach. Having this technology on hand makes deploying an omnichannel strategy a cinch.
Improved customer experience
A major benefit of CTI integration is the possibility to centralize an agent's command center into one interface. Agents have increased access to crucial information through screen pop, call tags, and even CRM information thanks to .

Given the wealth of information available to agents, the customers or prospects won't experience any hitches in their service. The agents will have all the necessary context to continue a conversation. They'll be able to continue relationship-building, or handle complicated customer questions efficiently.
Empower customers with self-service options
The importance of an IVR can't be overstated. When you have an intuitive, quick way to set up an IVR, your customers will have the power to help themselves at any time of day or night. You can add in options to allow them to access information, or provide menu options to access agents in specific departments.
Cost-efficient efficiency
Rather than committing to an expensive, hardware-based business phone system, opting for a CTI simply requires a subscription and an Internet-connected device. To begin using a CTI integration, all your agents will need to do is log in the CTI using an Internet connection. When your agents are on the move, they'll even be able to connect to their business phone tools through their .

Plus, agents will no longer need to manually enter most information, as the CTI integration will automatically log calls, incoming or outgoing. Depending on the sophistication of your CTI, you'll even be able to or opt for them to be .
How to choose a CTI integration
Though CTI is a cost-efficient solution, it is still an investment. As such, the decision to incorporate CTI integration into your business should be carefully considered. The CTI will dictate how you contact your customers, how your customers reach you, and ultimately impact your business strategy. So to help you navigate this big decision, we've compiled a short list of the most important questions to consider.
Does the CTI solution have the calling features I need?
Start by thinking about where you need to invest resources in your company. One benefit that brings meaningful impact to any department are the analytics provided by CTI. You'll be able to analyze performance on a team and individual level, determine what features bring the most value, and easily create reports.

However, the main two functions that benefit the most from CTI integrations are customer service and sales, so let's look closely at the advantages a CTI brings to those two departments.
Customer service
If you need to provide robust customer service, there are certain features that will be key for you. For example, you most likely have a CRM already. So if your CTI integration doesn't have an integration with that particular CRM software available, you'll miss out on time-saving features. With an integration between the CTI and CRM, you'll be able to avoid redundant data entry, and benefit from click–to-call within the CRM itself.

A CTI integration also allows you to obtain and provide local, international, and toll-free numbers. You'll be able to provide a number to customers that appears trustworthy, and a great customer experience through toll-free calls.

Finally, CTI integration helps with call management. With call routing, you will be able to set up systems so incoming calls are sent to agents in the manner most efficient for your teams. And as we previously mentioned, IVR not only improves the efficiency of call handling but enables customers to help themselves through automatic access to information.
Sales
When it comes to optimizing sales performance, a challenge that often surfaces is how to eliminate time-consuming administrative tasks. Manual data entry, leaving voicemails, and even the repeated dialing of numbers prevents sales representatives from doing what's really important: developing and converting prospects. CTI integrations address these obstacles in a couple of different ways.

First of all, CTI will diminish the amount of data that must be manually entered into both the CRM and the CTI integration software itself. Once your CRM is integrated with your CTI, data will be automatically synchronized in both directions, so you'll never have to enter a contact twice.

Second of all, you'll be able to optimize your calling campaigns thanks to power dialer and . A power dialer allows you to eliminate time lost manually entering numbers by automating the calling process. And a voicemail drop not only helps you to save time, it also helps you to codify and test messaging. You can pre-record two different messages with different pitches, then consult the CTI-provided analytics to see which voicemail performed better. With that knowledge at hand, you'll be able to easily diffuse best practices across the entire sales team.
Can your team try the software for themselves?
Your team can absolutely try a CTI integration for themselves with a like Ringover's. With Ringover, you'll benefit from a quick onboarding so you make the most of the trial period. Even integrating your CRM is a quick and easy process! Once you have your free trial going, you'll have full access to experiment with IVR, power dialing, screen pops, etc. to see how easily they integrate with and optimize your teams' daily operations.
Does the solution fit with your tech stack?
A CTI integration can be a wonderful addition to your business, but if it doesn't integrate with your existing tech stack…you risk it being more of a source of frustration than anything else. That's why, before committing to a CTI integration, you'll need to check its library of integrations.

Once you confirm your business software is available, check the onboarding process to understand what will be required from a technical standpoint. Finally, it's always worth reading online reviews to see if other users of a CTI integration mention frequent updates to the CTI software. Those updates are important to continuously improve the service, but can prove bothersome if they result in frequent service outages.
The top 5 CTI Providers
Ringover

Grasshopper

Five9

RingCentral

LiveAgent
CTI Integration FAQ
What is CTI stand for?
CTI stands for computer telephony integration, a technology that allows computers to transmit and receive phone calls. The primary use for a CTI is to manage incoming and outgoing calls, but CTI providers have also developed suites of sophisticated telephony features to help businesses manage their communications.

Sometimes, CTI is also referred to as computer-telephone integration. Another major benefit of CTI is that it allows for integration with other business applications. That means you can link businesses software like your CRM to your CTI integration.
What is CTI integration in Salesforce?
CTI integration permits data exchanges between computers, phones, and other business softwares–notably, CRM like Salesforce. CTI integration in Salesforce ensures phone calls are converted to data, and provides several benefits, focused on increased efficiency for sales and customer service departments.

For customer service teams, a Salesforce CTI allows for:
Automatic transcriptions of phone calls

Screen pops that surface key information regarding a customer or prospect

Call management through automated routing

Click-to-call (also called auto-dialing) within Salesforce
How does CTI integration work?
A CTI integration works thanks to Voice over Internet Protocol (VoIP) to turn your computer into an extension of your phone. With the CTI installed, you can make and receive phone calls, but you'll have many more features than that.

You'll benefit from contextualized information on each phone call, like the history of interactions between your company and that contact. There are other typical phone features like call forwarding, call routing. Plus, because the CTI integration is a software, it can be connected to other software through an API.

Many businesses choose to connect their CTI with their CRM to benefit from automatic data synchronization and click-to-call. This makes a CTI extremely valuable to teams working in customer service and sales. Meanwhile, managers benefit from tools like call whisper, call monitoring, and comprehensive analytics dashboards.
What is CTI functionality?
CTI integration is when you link a telephone system to business software. Connecting these two systems allows for a business to have greater control over their call management.

Once the CTI integration is in place, agents don't need physical phones to make and receive calls. Plus, CTI integrations have developed a multitude of sophisticated features to optimize call management, customer experience, and/or sales performance. With a CTI in place, sales and customer service teams can forward calls, automate call management through IVR menus, and leverage screen pops to personalize interactions with customers and prospects.