Personalize your call queues
Limit call queues to the desired duration and number of callers and provide your callers with their real-time position in the queue.
Define rules for your call queue
From maximum wait time to maximum number of calls in queue, personalize call queue rules at your convenience.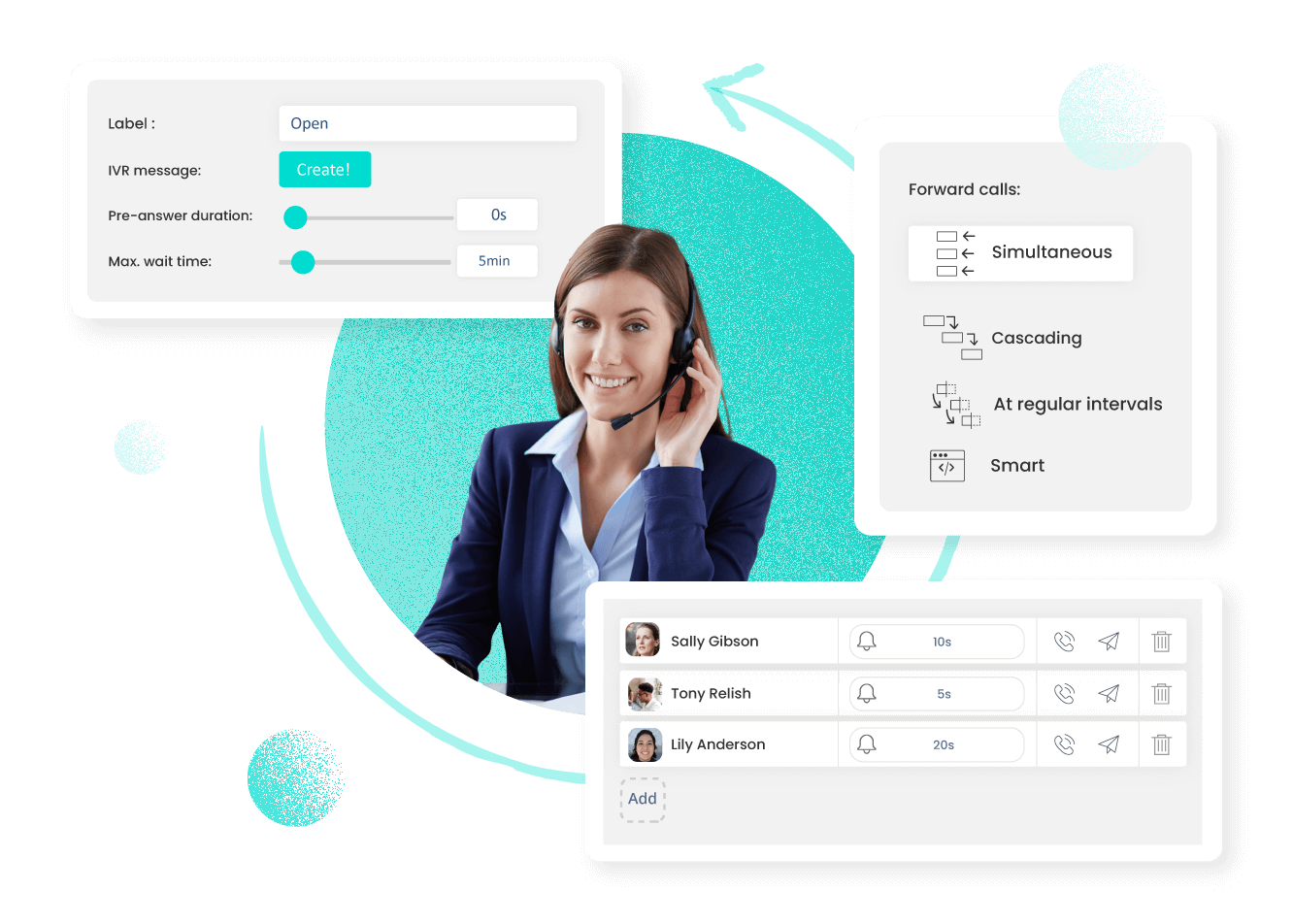 Let callers know their position in the queue
Indicate to your callers how many other persons are ahead of them in the queue and what their exact position is.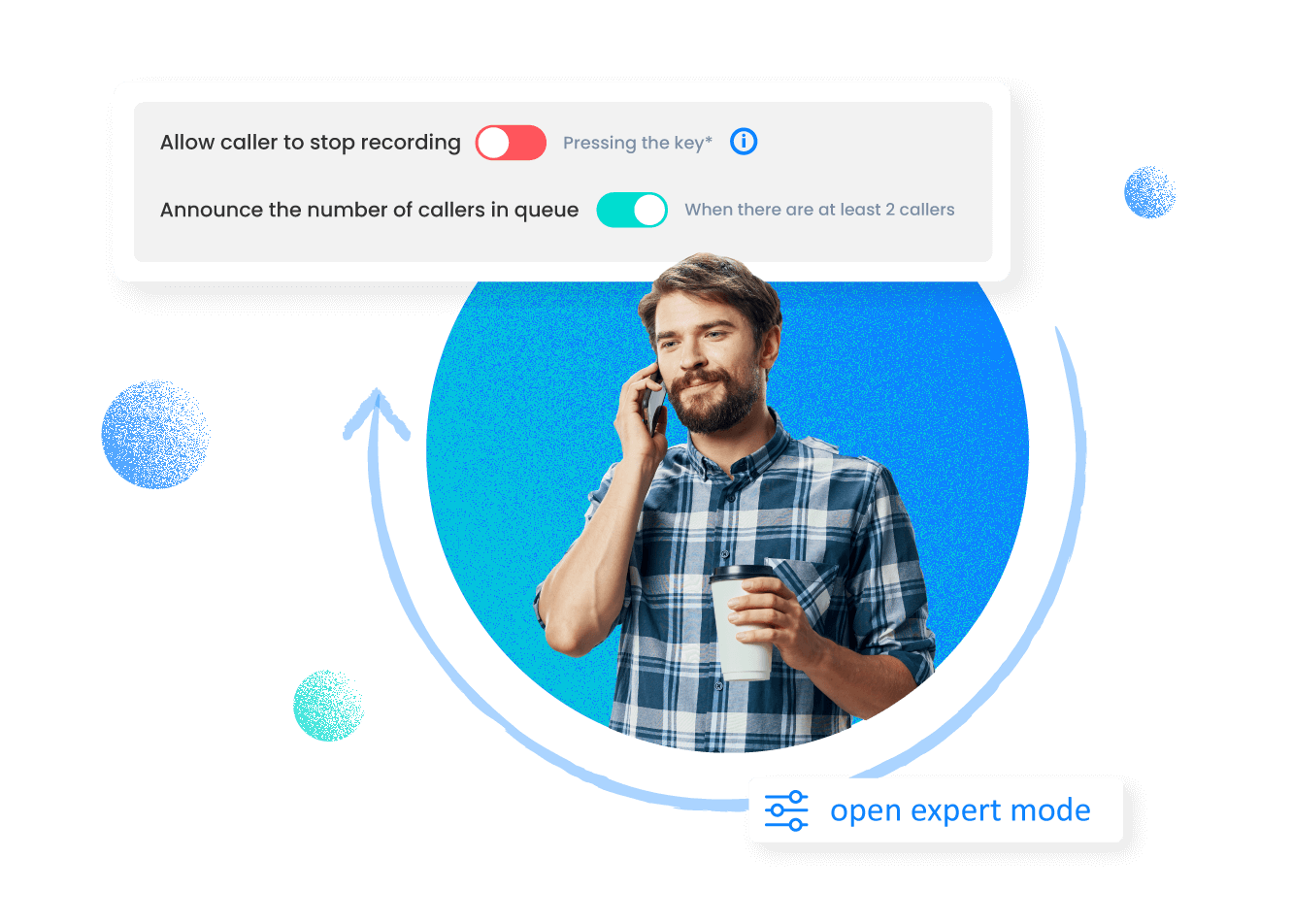 Reassure your clients and prospects from the start
Avoid overloaded call queues and save your callers some time. Reassure them of your service quality as quickly as possible.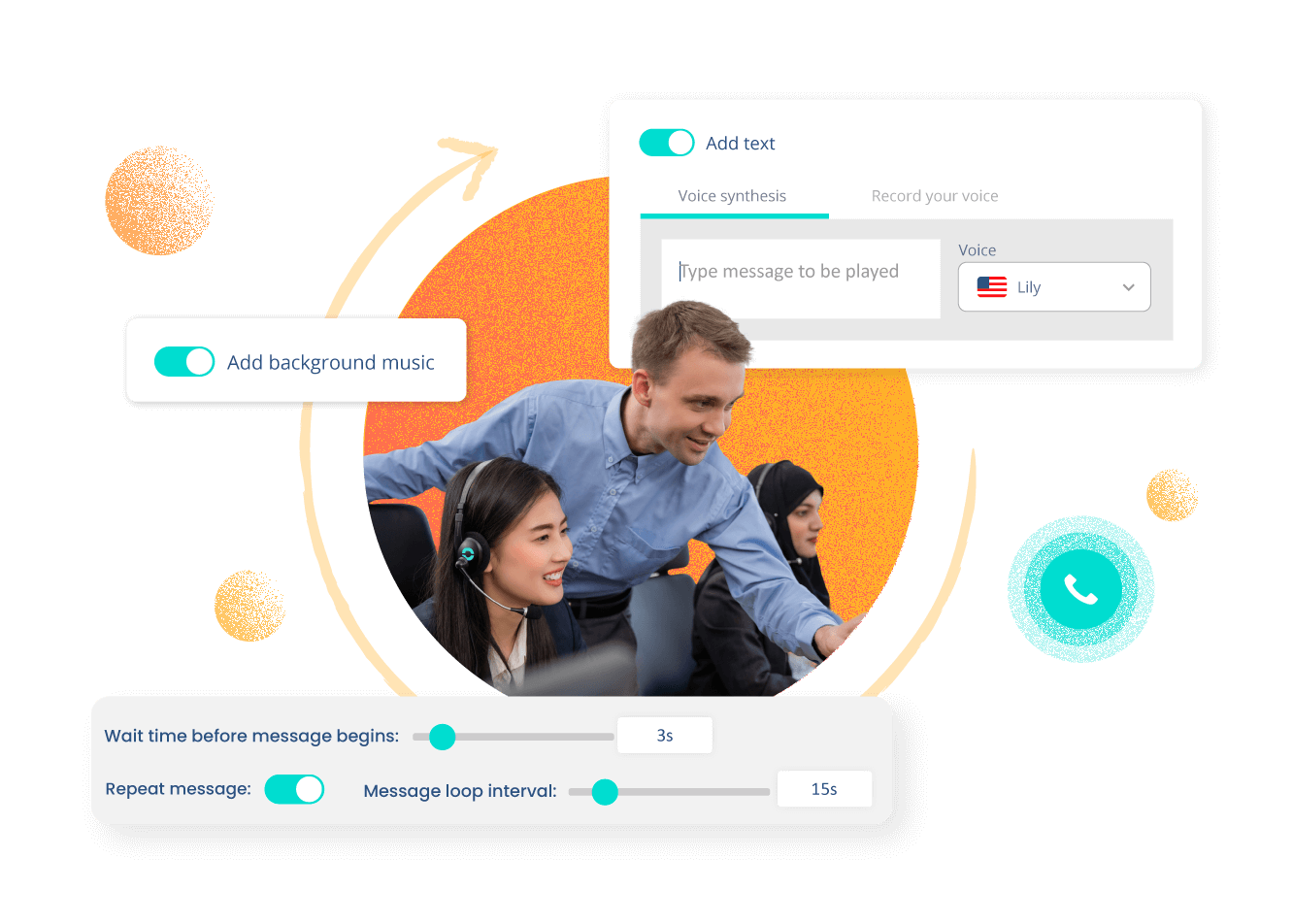 FAQs
When should a call queue be personalized?
Once you've reached a certain number of incoming calls, it's important to limit wait time for your callers and inform them of their place in the queue. Nothing is more frustrating than waiting endlessly on hold without any indication of whether you'll actually get to speak to a human being. Ensure this doesn't happen to your clients or prospects!