Customer service and VoIP
10 Guidelines & Rules for Successful Customer Service Skills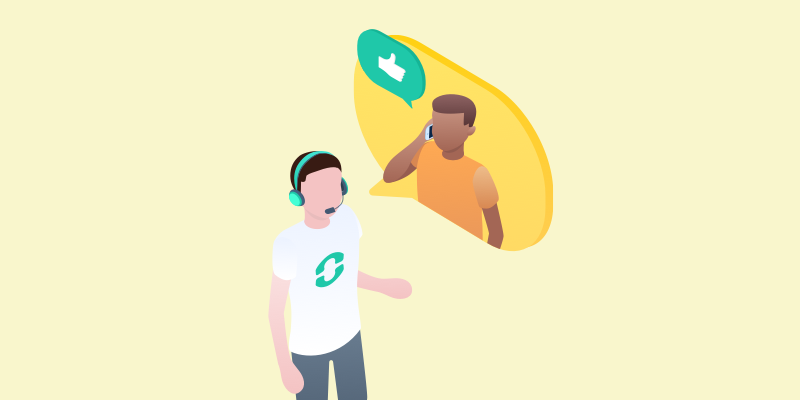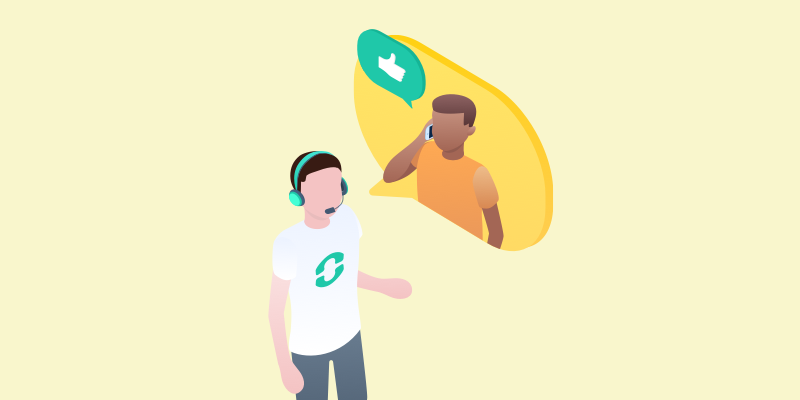 Summary
In an increasingly competitive context where the consumer puts different providers in competition and switches at the slightest annoyance, customer relations is a major strategic issue for companies. Those who can't manage to establish a relationship of trust that is as durable as it is thriving are doomed to fail. So how do you go about ensuring the quality of your customer service?


Optimize Your Customer Service (Free Trial)


Your customer service is the window into your company: each received call - from a current client or a prospect seeking information - is the time when you'll either shine, or tarnish your image. In effect, as said by Wal-Mart founder Sam Walton:


" There is only one boss: the customer. And he can fire everybody in the company from the chairman on down, simply by spending his money somewhere else. "
Greeting your clients properly is not only a question of what you say, but also how you say it. Here are the 10 golden rules of client communication.
1. RESPECT GOOD MANNERS
On the phone, as in real life, good manners are the basis of healthy and cordial relationships. Initiate the conversation by greeting your interlocutor and introducing yourself, then allowing them to speak: "Hello, I'm John from customer service X, how may I help you?" This may seem obvious, but the effort of staring at a computer screen for most of the day can often make us forget that there is a flesh-and-blood person at the other end of the line. Use your client's name in a subtle manner to add a personal touch to your exchange and remind them that you aren't a robot. Don't forget to also thank your interlocutor for their call, and to make note of any valuable information gained during the exchange.
2. ADJUST YOUR TONE - WITHOUT OVERDOING IT
Have good manners, yes, but stay natural! Using complicated or overly formal phrase structures makes communication impersonal and obscures your meaning. To truly communicate with your clients, use simples words and speak as you would in daily life...without falling too deep into familiarity! On the other hand, a phrase such as, "Yeah, that's cool," will discredit you in the eyes of your client.
3. ADOPT THE RIGHT ATTITUDE
From your position or the tone of your voice, your correspondent can sense right away your degree of involvement and interest in their request. Be sure that you're settled and mentally ready to take calls. Smiling before speaking will give you a warmer tone and allow you to start the discussion on a positive note. And if your correspondent adopts an aggressive tone at the start of the call, reducing the volume of your voice will help you remain calm. This will in turn calm your caller more quickly than will words alone.
4. LISTEN AND SHOW EMPATHY
" Who speaks, sow. Who listens, harvest.-Pythagoras "
Before all else, listen to what your correspondent has to say. Practice what's called "active listening": don't interrupt, don't argue, even if the person is wrong. Let your interlocutor tell you what's on their mind. Certain people who are isolated or simply talkative will take advantage of any chance to talk about their life. Learn to shorten the discussion gently if you feel that your interlocutor is going off on a tangent. The listening phase is especially important if you sense that your client is already irritated due to malfunctions, billing issues, lack of response by customer service, etc. Put yourself in the client's place: if they're calling to complain, then there's a problem to be solved. Show that you understand their frustration. Feeling heard will make your client more trusting as well as more receptive of your subsequent actions and explanations.


5. REFORMULATE THE REQUEST
In order to avoid miscommunication, be sure to have well understood your client's request. Before pouncing on the first idea that the request brings to mind, rephrase it in your own words and allow your interlocutor to validate it. You can thus respond more efficiently to their expectations and avoid wasted time.
6. STAY INFORMED
There's nothing worse for a customer service representative than discovering an anomaly or malfunction during a client call. Take care to remain aware of any technical problems internally and stay in touch with your colleagues on causes for recurring calls. Also stay informed on updates, awaited developments or the details of sales offers in order to respond or obtain an answer quickly, in case questioned by your caller.
7. DON'T USE JARGON
Avoid internal jargon and obscure terminology:: your caller cannot be expected to know the nuances of the next development or release, or what a "SIP account" is. Don't forget that it's your role to resolve your client's problem as rapidly and efficiently as possible - not to demonstrate your expertise. Using jargon that your client does not understand can give you a condescending air, and will do absolutely nothing to clarify the situation.
8. KNOW WHEN TO APOLOGIZE
How frustrating it is for a client when a service provider refuses to recognise its own errors! Technical difficulties or billing mistakes can happen to anyone, so the best thing to do is offer your client your sincerest apologies. This is again an opportunity to show empathy and prove to your caller that you're on their side. You run a great risk when you fail to acknowledge your error: 67% or consumers will leave a provider after a bad experience. Let alone the aftermath of negative publicity or bad buzz.
9. LEARN TO SAY NO
Some of your clients may call you to ask for a discount or tell you their "Christmas list" of expected features. It's important to reflect upon your strategy in such situations: how far are you willing to go to keep your clients?All the same, if it's in your interest to hear client feedback in order to define the direction of your product development, you don't have to say yes to everything. Establish a roadmap according to your objective, even if it means you have to give up certain clients. Better to serve a specific category of clients than try to please everyone halfway.
10. ENSURE GOOD FOLLOW-UP
It's not over just because you've hung up the phone! If your client's situation necessitates back-office intervention, be sure that the request is properly attended to. You may also send a message a few days later to verify that the problem or question has been resolved. Place a reminder for yourself on your calendar or in your email to re-contact each client two weeks after their call. This will show your client that you are available if needed. *****If your client base is your most important resource, your customer service is your best asset for maintaining and growing it. Define appropriate rules and the speech that you would like to hear if you were in their place. And most importantly, show that you are human.