VoIP
How to Forward a Landline to a Cell Phone Smoothly
Even if it's rare, one of these days you'll probably have to leave your desk while you're in the middle of communicating with a prospect or customer. You'll need to transfer your business calls to your smartphone, a practice known as call forwarding. So how to forward a landline to a cell phone smoothly?


Try Call Forwarding Free
Call forwarding without a third-party application
In theory, call forwarding is simple. It's a feature that lets you transfer a call from one device to another (similar features include and ). But in practice, without a third-party application, knowing how to forward a landline to a cell phone isn't straightforward. Indeed, without a specific application installed on your devices, you won't be able to switch from one device to another during a call.

Call transfer and call forwarding are often confused. However, they are not the same thing. Call transfers can occur during an active phone call, whereas call forwarding happens before a phone number is picked up.

consists of automatically forwarding all incoming calls to a line of your choice. As such, it doesn't apply to calls currently in progress. There are two types of call forwarding, conditional call forwarding and unconditional call forwarding. Unconditional call forwarding automatically forwards all calls to a phone number without ringing at the original phone number. Conditional call forwarding forwards incoming calls to another phone or device if the original number isn't available (no response, busy, otherwise unavailable).

B2B telephone operators generally offer this feature, but additional (small) costs may apply. Nevertheless, call forwarding isn't exactly easy to set up. Without an advanced telephony service or application, you'll need to proceed as follows:
Activate unconditional call forwarding
First of all, check with your operator to find out how call forwarding works. On your operator's website or in the information sheet for your telephone package, you should find the procedure to follow:

Type in the code provided by your operator, followed by the number to which you wish to forward calls, then add "#" and press the "call" key.

For example, with AT&T you need to type the code *21* followed by the number to which you're forwarding the call, then "#" and finally the "call" key. That's how to forward a call from a landline to a mobile smoothly.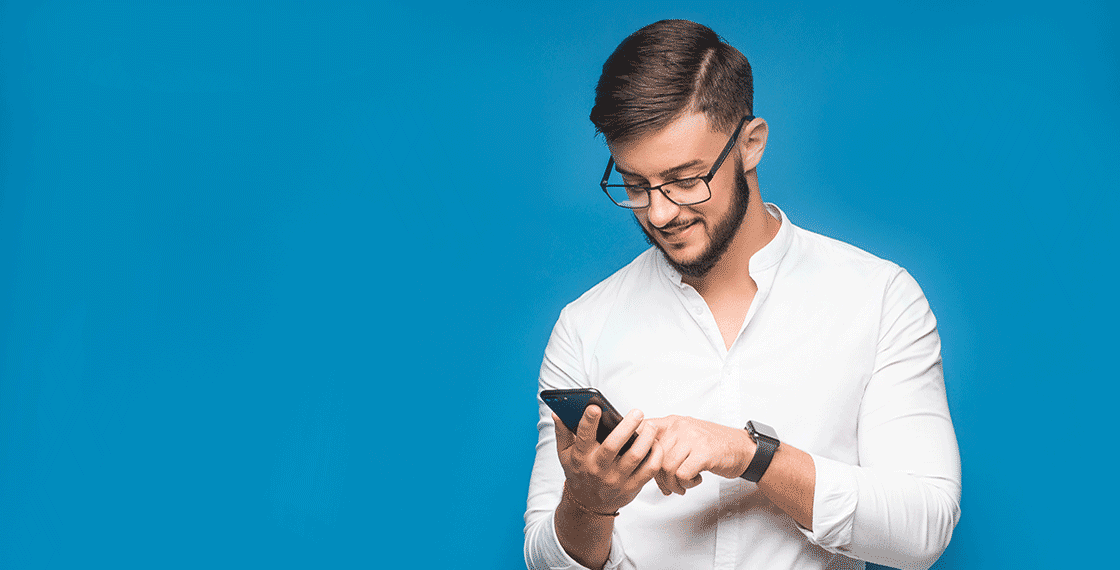 Deactivate call forwarding or unconditional call transfer
To deactivate call forwarding, enter code #21# on your dialer.

Finally, to find out the status of call forwarding (activated or deactivated), enter *#21# on your telephone keypad.
So how do I switch from one handset to another in the middle of a call?
To switch from one device to another in the middle of a phone conversation, you'll need an advanced telephony application like Ringover. A business telephony service like this lets you switch from one device to another in the middle of a call with the greatest of ease. How? That's what we'll be looking at in the next few lines.
How do I transfer a fixed-line call to a cell phone with Ringover?
Ringover lets you make calls from a computer or smartphone. You can switch from one device to the other using the dialer in our phone solution.

Just click on the "mobile" icon and you'll be able to continue your call from the Ringover application installed on your smartphone. Of course, you'll need to be connected to the application first.
Transferring a call to your computer with Ringover
And now the reverse! If you've just arrived at the office and want to continue an ongoing call on your computer, all you need to do is press the "Office" icon on the Ringover mobile application during the call.

First, make sure that the desktop application is open on your computer and that you are logged in to your account.
Transfer a call to another number
You can also transfer a call in progress to another number. This can be useful if a customer is trying to reach a particular department or person. From your Ringover Mobile or Office dialer, you can transfer a call to an internal or external number (mobile or landline) by clicking on the "Transfer" icon.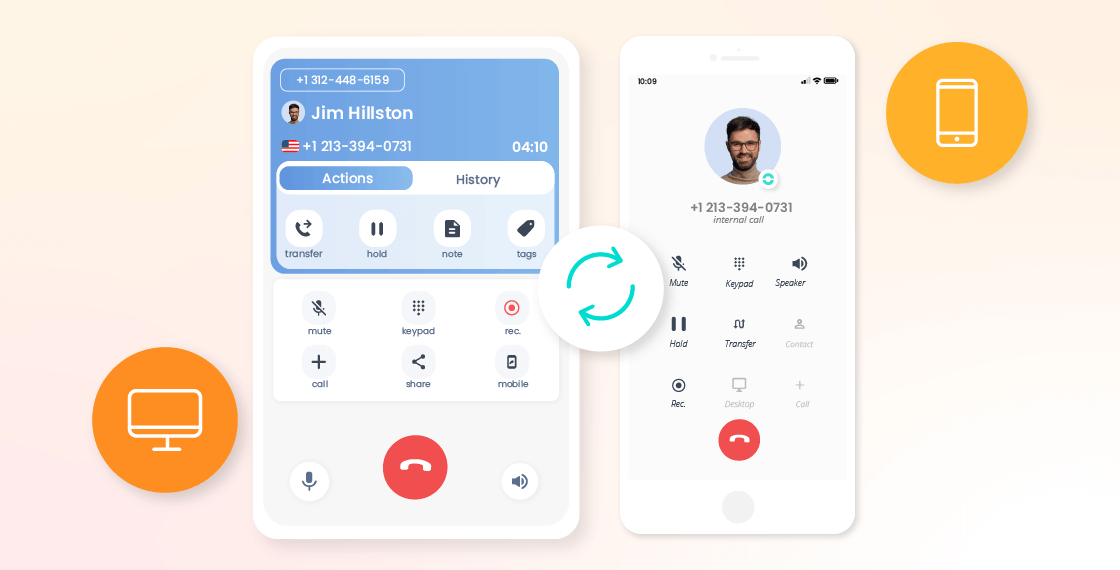 Simplify your business telephony
Transferring calls from landlines to mobiles is just one of the many ways Ringover can simplify your telephony. Easy to use and designed to save you time, Ringover software is hosted in the cloud.

This means you can access it from any Internet-connected device. If you'd like to try Ringover out for yourself, and .