VoIP
Phone service providers: Which are the cheapest cell phone carriers 2023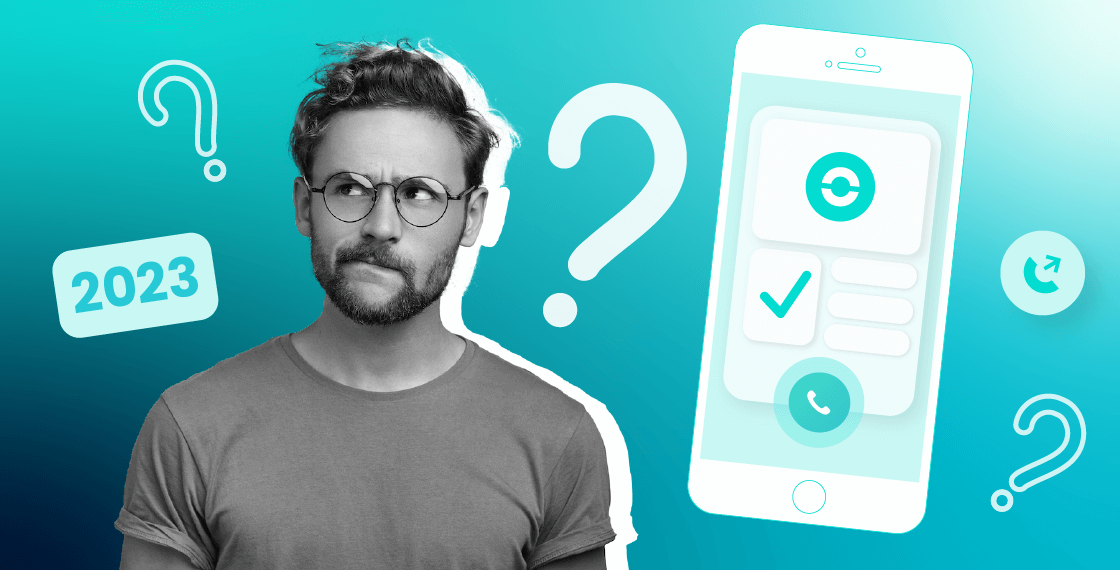 Is it wise to switch phone service providers to save a few bucks? Since the world has digitalized and cross-border selling is the new norm, we can't afford to give up our phones to save some money.

However, as a business owner, you may get a better deal by switching to a budget-friendly phone service provider or carrier. We need to delve deeper to find out if we can get business phone services for cheap that can meet your business requirements.


Start your free trial now!
Things To Consider While Looking For Phone Services For Cheap
Before you switch your current service provider, find a phone carrier service that offers the best value for your money. Consider the below while looking for a budget-friendly phone service:
The Price Of Their Unlimited Services
Obviously, the first thing to consider is the cost. Make sure that the price of the unlimited plan you are planning to purchase is worth the money.

For instance, a postpaid plan from Verizon, T-Mobile, and AT&T may cost you around $100 for a single line per month while you can get unlimited talk, data, and text from Visible for plans starting from $30 per month/line.

It's important to explore other options too, such as a VoIP telephone service like Ringover. We offer unlimited calls to over 110 destinations for as little as $21 per user/month. Plus, you can access your call history, contacts, and more from any Internet-connected device thanks to Ringover's mobile and desktop apps.
Multi-Month Plans
If saving money is on your mind, you need to go for phone service providers that offer multi-month plans. If you engage for multiple months, you can often reduce your bill.


Network Coverage
Cutting costs won't help if the service provider you choose doesn't have network coverage in your area.

T-Mobile could be ideal if you are in New York. However, for someone who is in rural Iowa, Verizon could be more reliable. Consider an affordable phone service provider like a VoIP provider that uses the internet or a third party that uses a parent network for coverage.


Customer Service
The problem you may face while looking for phone services for cheap is finding a carrier with good customer support that offers 24/7 help. Be sure to choose a company that offers decent customer service while switching.


Number Porting
Changing your phone number every time you carrier-hop will not be feasible as you could be using the number for your personal and business transactions. So, make sure that the phone carrier you choose offers number porting, like Ringover.


Who Has The Best Cell Phone Carrier Service?
You might want to get the name of the best service provider and make a choice at this point. Well, it is not easy to make a blanket recommendation given that coverage varies from states-to-state.

In addition to the above-mentioned pointers, we need to find answers to a few more questions, before making our recommendations. So read on.


What Phone Companies Give Free Phones When You Switch 2023
Some of the companies that give free phones when you switch include:
T-Mobile

AT&T

Verizon

Spectrum
Sadly, their plans and not cheap and free phones come with a catch. When switching to a carrier that offers free phone, you:


Must sign a long-term contract

Should pay for certain otherwise free services like data

May not get phones with the latest features
What Phone Company Will Pay For Me To Switch?
No phone company will pay you when you switch to their services. However, carriers like Verizon, T-Mobile and AT&T have plans that cover your early termination fees or ETF fees.


Who Is The #1 Cell Phone Provider?
There is no simple way to answer that question. Some of the leading phone service providers are T-Mobile, Verizon & AT&T. However, since we are looking for phone services for cheap, they may not fit your bill. If you're looking for significant cost savings, a VoIP software like Ringover's can definitely deliver.


Who Has The Best Cell Phone Carrier Service?
1. Boost Mobile
Boost Mobile uses T-Mobile and AT&T networks to deliver wireless services. You can get unlimited talk, text, and call at $25 per month. You can use the SIM on any GSM-unlocked Android or iPhone.


2. Visible
Visible delivers its customers' services using Verizon's network. They have two unlimited plans:


3. Mint Mobile
It runs on T-Mobile's network and offers unlimited talk and text at $30 per month. You can also pay $90 and get the unlimited plan for 6 months.


4. Google Fi
Running on T-Mobile and US Cellular's networks, Google Fi has appealing deals. A team of four can opt for their Simply Unlimited plan priced at $80 per month. This plan is ideal if you use a lot of data. Data on roaming can be accessed from Canada and Mexico.


5. US Mobile
There is a wide range of plans to choose from. The Unlimited Basic plan is priced at $35 per line/month and comes with unlimited talk, text, and data. US Mobile uses both T-Mobile's and Verizon's networks to deliver its services.


Our Two Cents
When you're considering the pros and cons of phone service providers, Ringover emerges as a strong choice. Because it's based on the Internet, you don't need to commit to new hardware. Instead, you'll have access to unlimited calling and other telephony features for a flat monthly rate.

Check out Ringover's plans before you make a purchasing decision.