Business phone system
20 Business Tools For Startups That You Can Use For Free
Launching your company and being your own boss is the dream for many of us! If you decide to take this step, you may find that the hardest part is setting up and managing your business with little to no income - at least for the first few months. But luckily, there are solutions for those just starting out! Here is a selection of 20 free, very useful business tools to aid the launch and day-to-day management of your startup.
1. CHOOSING A NAME FOR YOUR STARTUP - THE NAME APP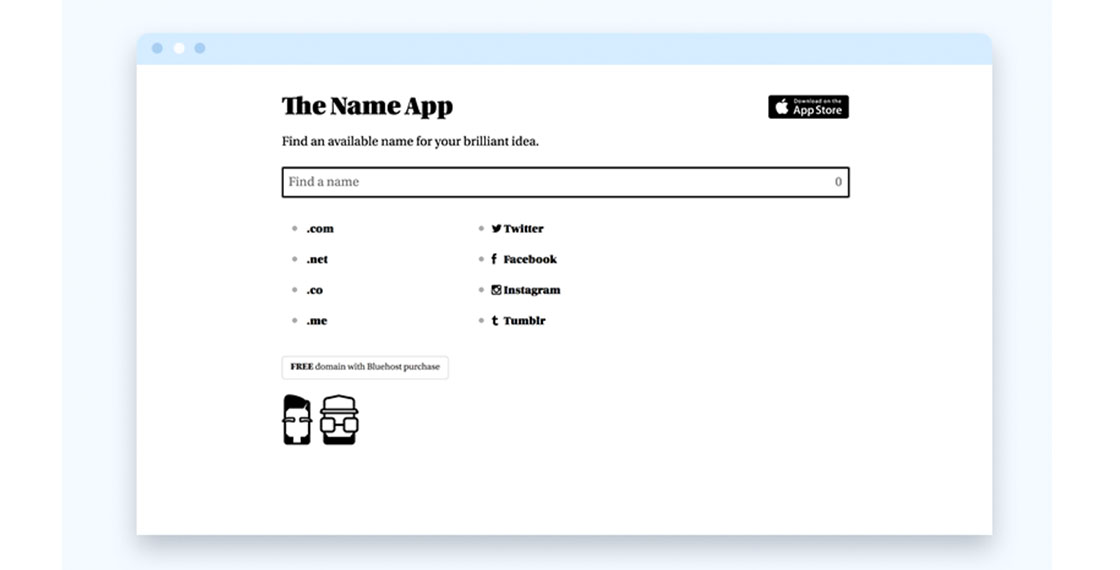 Have a brilliant idea and the perfect name for it? With just a glance, make sure of the availability of the domain and name on the main social media platforms (Twitter, Facebook, Instagram) with The Name App.
2. CREATING A BUSINESS PLAN - ENLOOP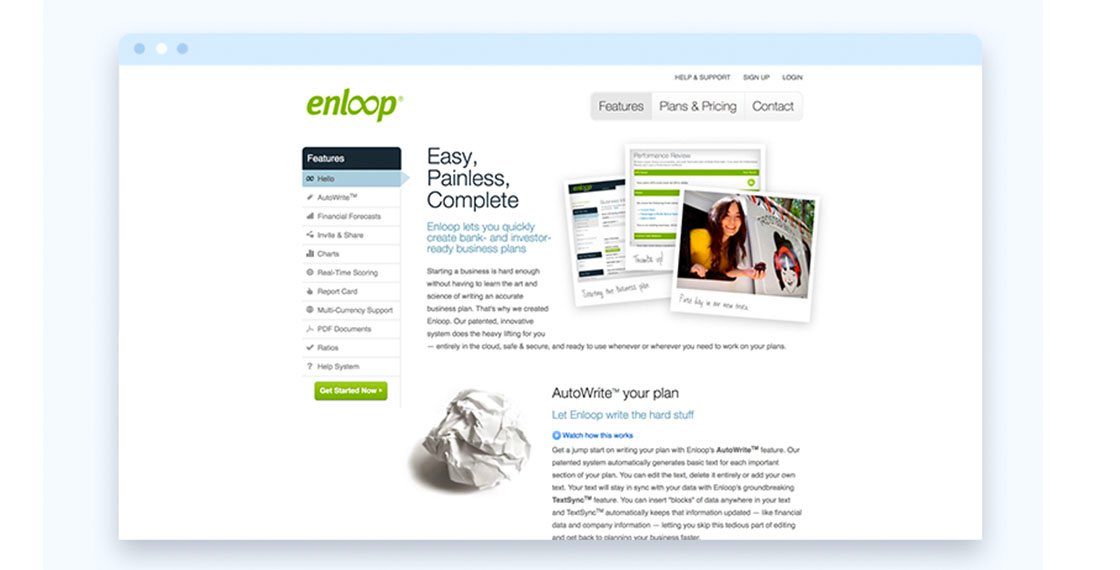 Enloop is a free program for business plan creation - ideal for contacting your banks or investors at the beginning of a project. The app simplifies your work by automatically generating grammatically correct phrases based on your data (results, expenses, margin, etc.) that correspond to investors' expectations. Enloop goes even further, offering an evaluation of your chances of success with the "Enloop Performance Score" indicator.
3. CREATING YOUR FIRST LOGO - ONLINE LOGO MAKER AND ADOBE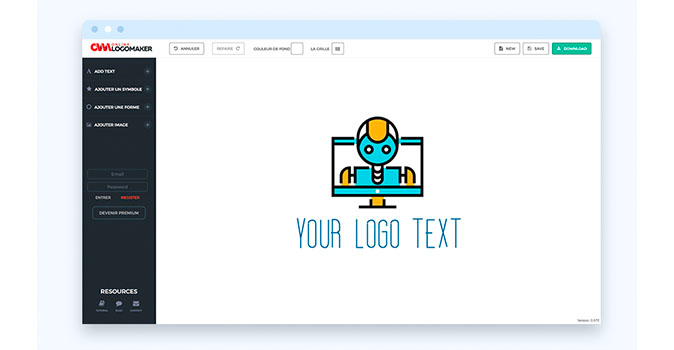 With Online Logo Maker, you can create your first logo for free using a bank of available icons. Select colours, add your company name, and that's all! You can always hire a professional to modify your graphics later on, once you have the means to do so. Another very useful and easy to use platform is Adobe. The well-known among creative applications, also offers a free logo maker.
4. DEVELOPING YOUR WEBSITE... - WORDPRESS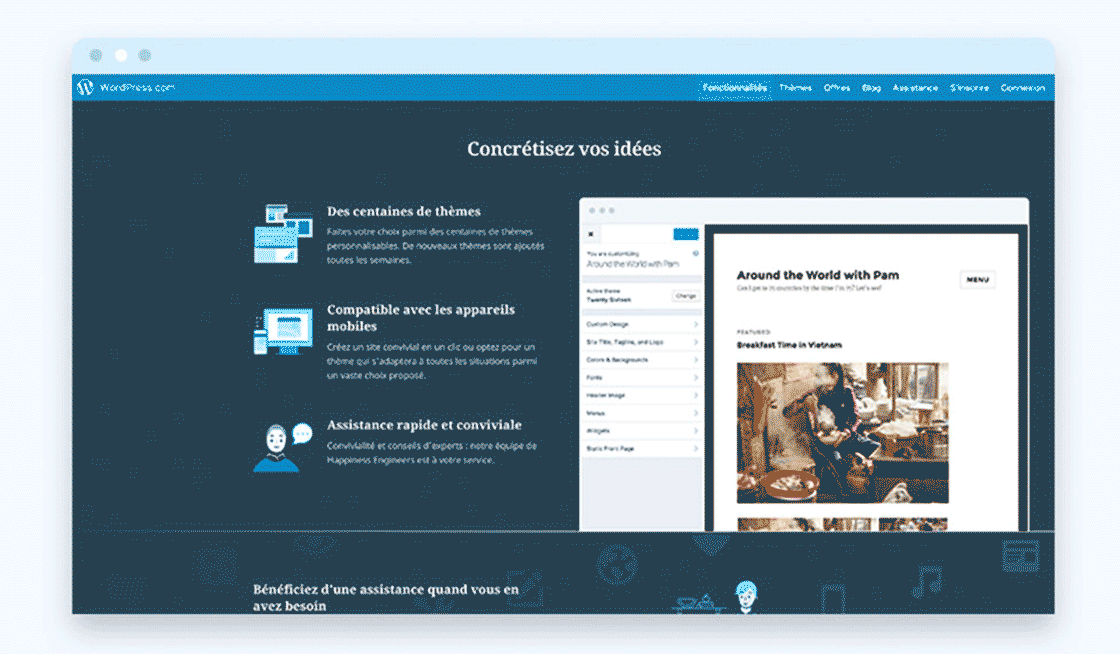 To clarify the fine points of your product or service and communicate exactly who you are, you'll need a website! Wordpress is the most widely used CMS (Content Management System) on the market, representing 43% of all sites on the internet. Even if it doesn't quite have everything as far as variety of themes, flexibility, or security features, it's more than enough for a showcase site, and even for making first sales, thanks to e-commerce modules.You can opt for the free version on Wordpress.org, which you'll host yourself, or the turnkey formula with Wordpress.com, paying if you wish to remove "wordpress" from your domain name.
5. ...AND TESTING IT OUT - NIBBLER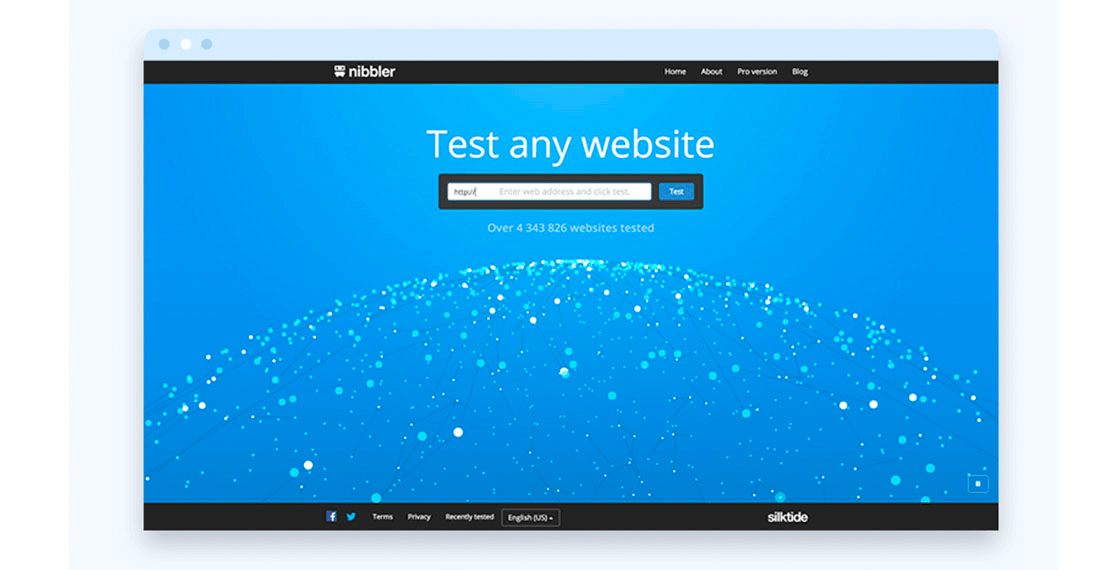 Nibbler is a free tool allowing you to test the quality of your website in terms of accessibility, SEO (search engine optimisation) compatibility with different browsers, etc. It analyses page structure (title, word count, images, meta description), incoming links and social media presence. With Nibbler, get instant recommendations for improving your website.
6. CREATING QR CODES-BEACONSTAC
Beaconstac is another great tool to ues as it allows you to create a custom QR Code with a logo. Using QR codes is a great way of increasing engagement rates, attracting new customers and explaining your product or service better. You can embed them in your products, packaging, buisness cards and promotional pages to drive visitors to your website.
7. ANALYSE YOUR TRAFFIC - GOOGLE ANALYTICS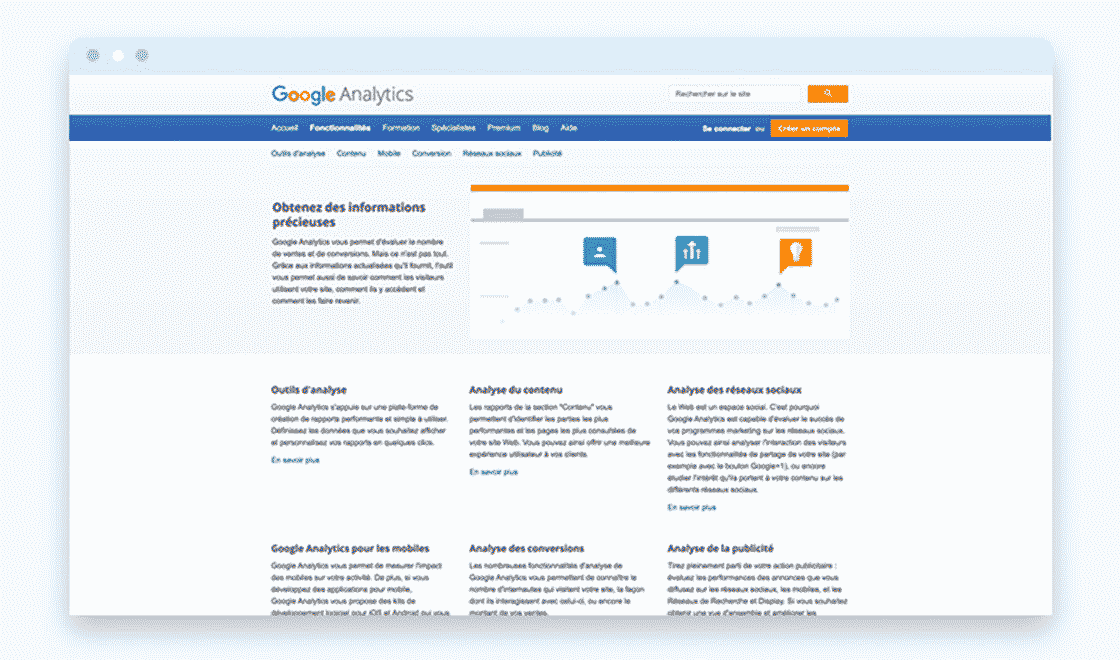 To measure traffic to your site, analyse your visitors' behaviour or the ROI of your ads, Google Analytics is the tool you need. Its numerous apps allow you to obtain demographic data on your audience, define a tunnel conversion, and evaluate the efficiency of your acquisition channels. There is one constraint, however: you'll need to set up Google Analytics upstream, since all data that is not measured at time T will be lost forever.
8. ILLUSTRATING YOUR SITE - STARTUP STOCK PHOTOS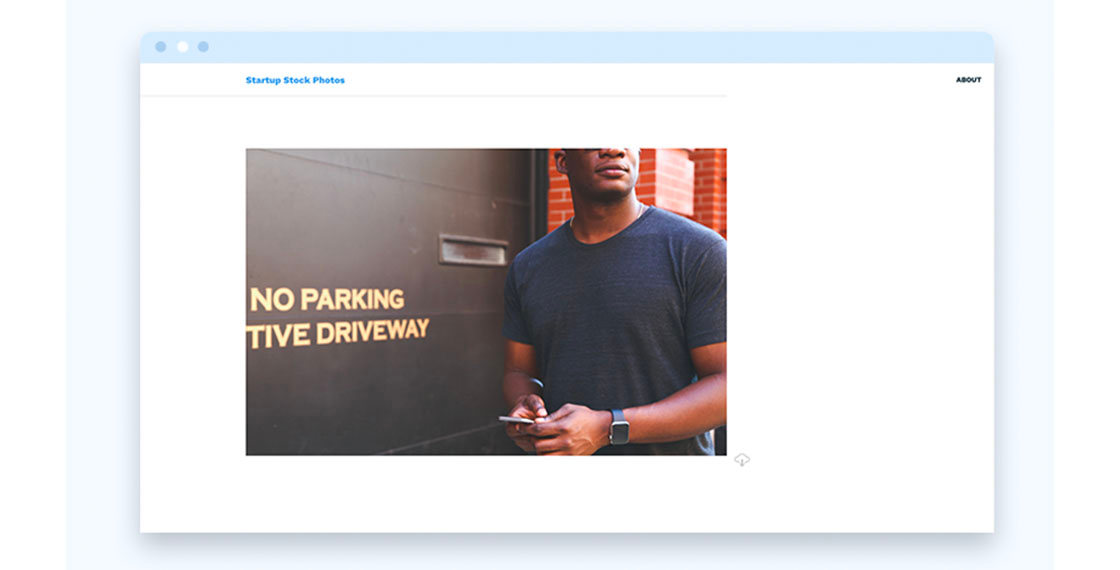 An image is worth 1000 words. To illustrate your site, choose from high-resolution, royalty-free pictures with Startup Stock Photos. You'll find images of people working individually or as a team, in front of a screen or a whiteboard...all you need for illustrating any professional situation. For more variety, you can also sort through the images available on UnSplash, Pexels, Death to the Stock Photo, Magdeleine, Gratisography, and many more.
9. EDITING YOUR OWN IMAGES - CANVA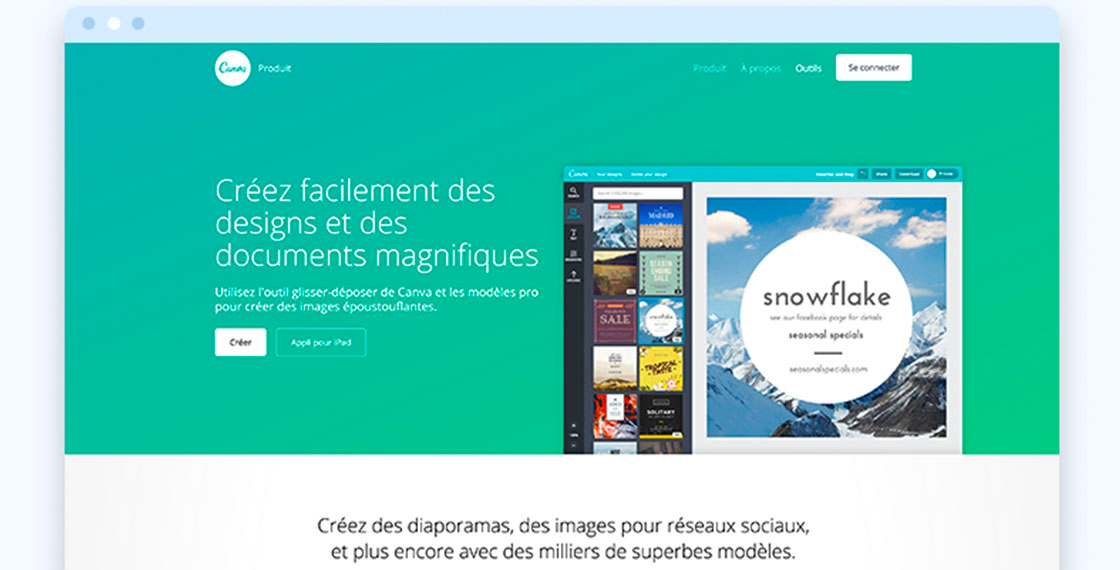 In case you're not a graphic designer who knows the ins and outs of Photoshop and Illustrator, the online tool Canva will be a lifesaver when it comes to your basic illustrative needs. Canva is very easy to use and works on a freemium model. The tool offers basic features for free, which are sufficient for the majority of a non-designer's creative needs. You can use the image database, search for new ones, upload your own visuals, and add icons, text, and layouts.Once your image is ready, all you need to do is download it in the desired format.
10. MAKING FREE CALLS - RINGOVER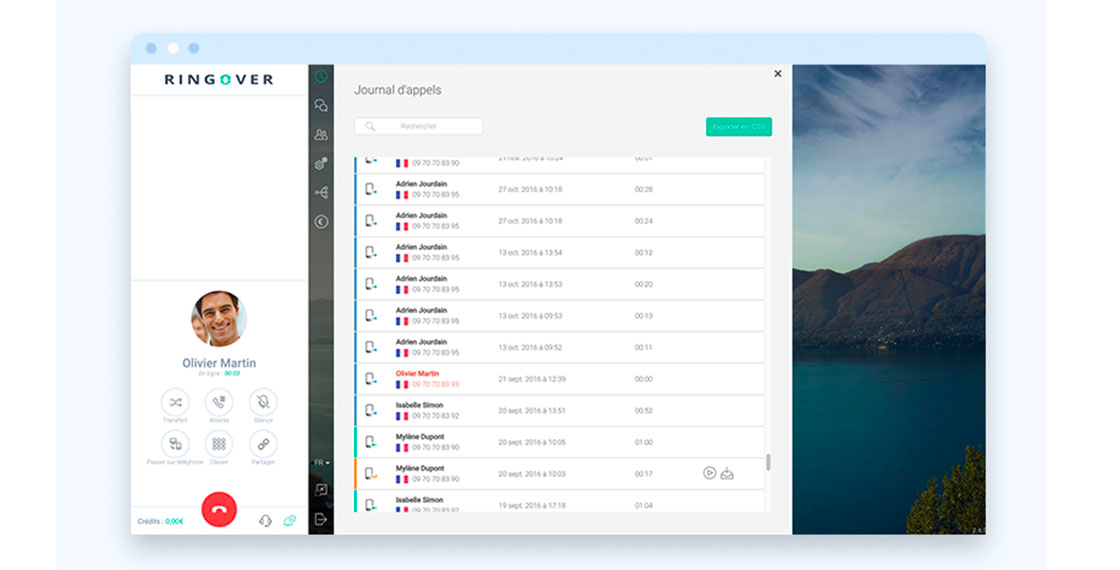 This list just wouldn't be complete without RingOver!A phone number dedicated to your business is essential when you start out, for receiving customer calls, reaching prospects, or contacting partners or suppliers worldwide. In addition to unlimited incoming calls, RingOver offers 2 hours of free outgoing calls per month for up to 3 users, to more than 50 destinations.And if 2 hours isn't enough, you can opt for the business pack at an attractive rate.
11. INTERNAL CHAT - SLACK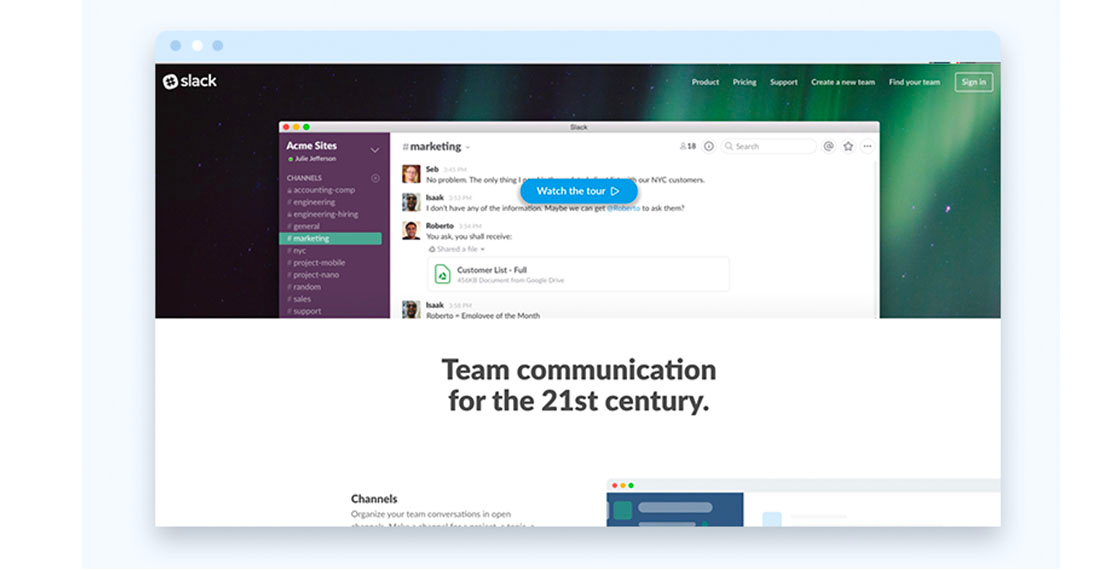 For direct exchanges with one or more colleagues, there's nothing better than Slack. Create discussion groups by team or subject, integrate various other tools (Google Drive, Trello) or create your own bots. The startup has even made available a library of applications by third parties developed to overlap Slack: reminders, HR management, customer service, etc.
12. MANAGING YOUR PROJECTS - TRELLO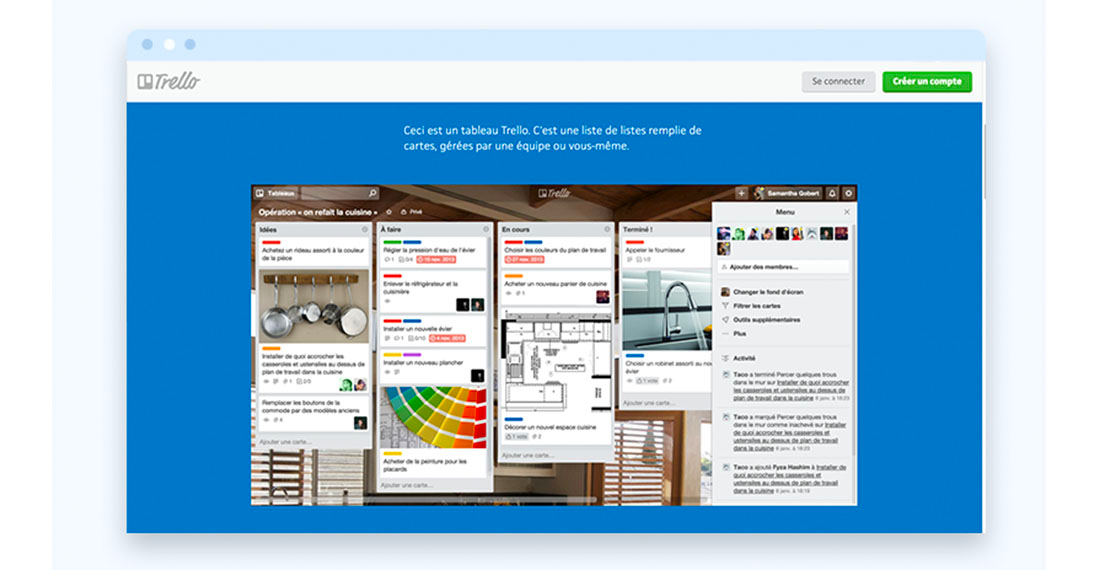 Trello is a free project management tool that is particularly intuitive and visual. Tasks are organized into cards which can be placed and moved at will into lists, assigned to team members, or commented on.Trello is integrated with numerous other tools (Drive, Slack, Jira, etc.) And if you wish to view your tasks in schedule form, Elegantt integrates to your Trello to automatically create a Gantt chart.
13. MANAGE YOUR QUOTES AND INVOICES - INVOICELY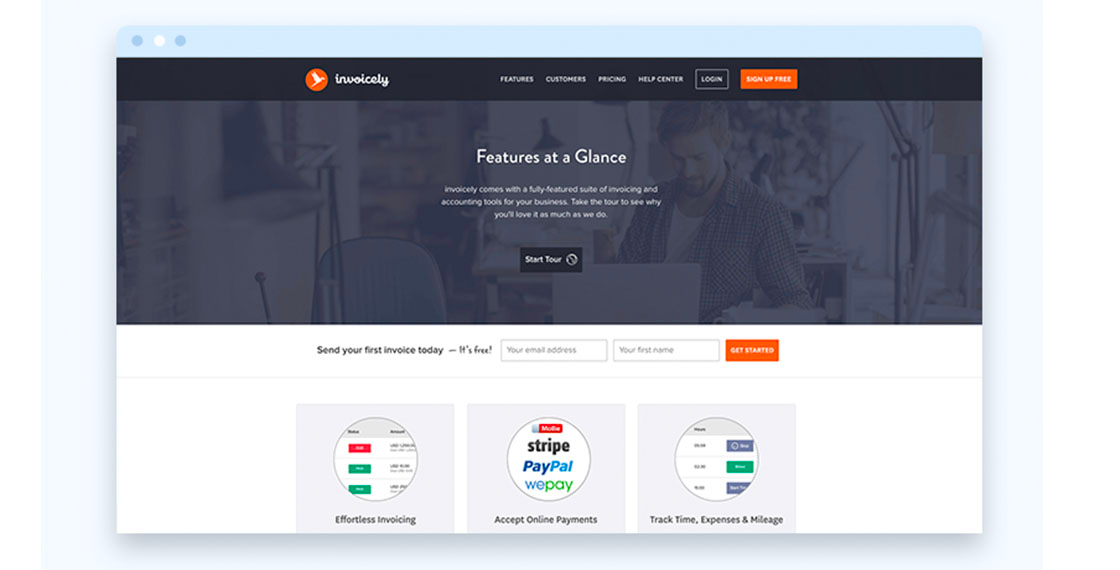 At the launch of your startup, you'll certainly have bills or purchase orders to deal with. To help you avoid the pitfalls of imprecise bookkeeping or losing too much time, Invoicely offers you a free, complete online tool for managing all your bills. You can configure your invoice template, add your logo, save your clients' information, and add the date and invoice number as well as product descriptions and price per unit... In short, all information that normally goes on an invoice. Invoicely also allow you to add the VAT and other taxes to the billed amount. Once your invoice is ready, you can send it directly to your client.
14. AUTOMATE TASKS - ZAPIER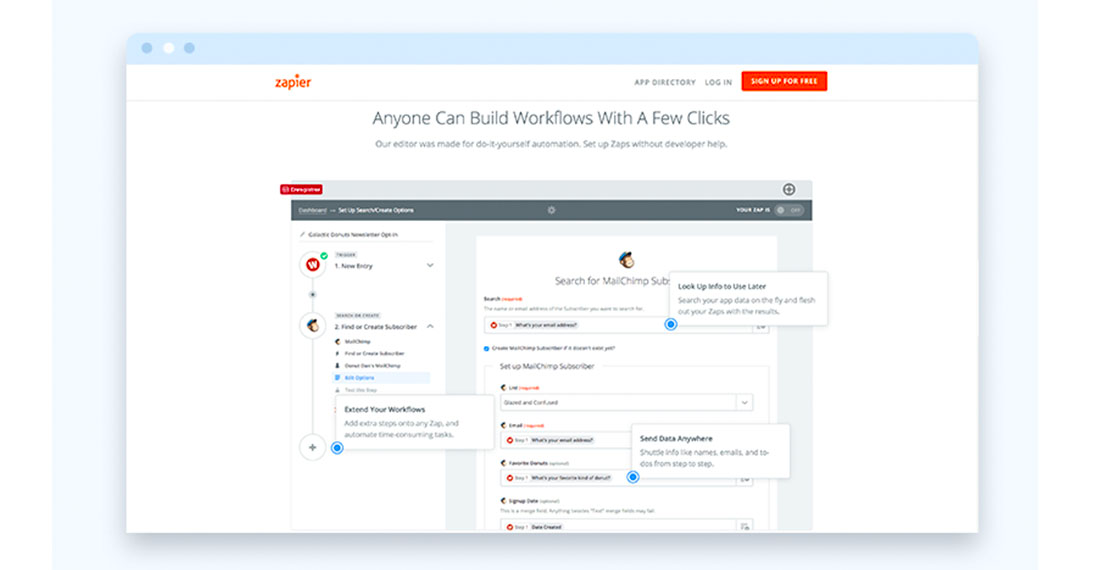 Zapier simplifies your life by helping web apps communicate between one another. For example, you can create a new Trello chart in each line of a Google Spreadsheet. Send an email with Gmail for each new Mailchimp subscriber. Or even add tasks to Trello and Google Calendar from a Google Spreadsheet. Automating your tasks becomes child's play with Zapier!
15. CREATING A NEWSLETTER - EMAIL OCTOPUS
In the first steps of your startup, you'll need to create your own newsletter: to unite a first community of early adopters, grow your blog, and attract potential clients with quality content. Of the many emailing services available, Email Octopus is one of the best known and most practical to use. Email template creation is done online with the help of a simple drag and drop tool. Once the tool is put into place, Email Octopus automatically manages the subscriber list, offers statistics (opening, clicks, rate of subscription or unsubscription) and places itself in the domain of automatisation.
16. ANIMATE YOUR COMMUNITY - BUFFER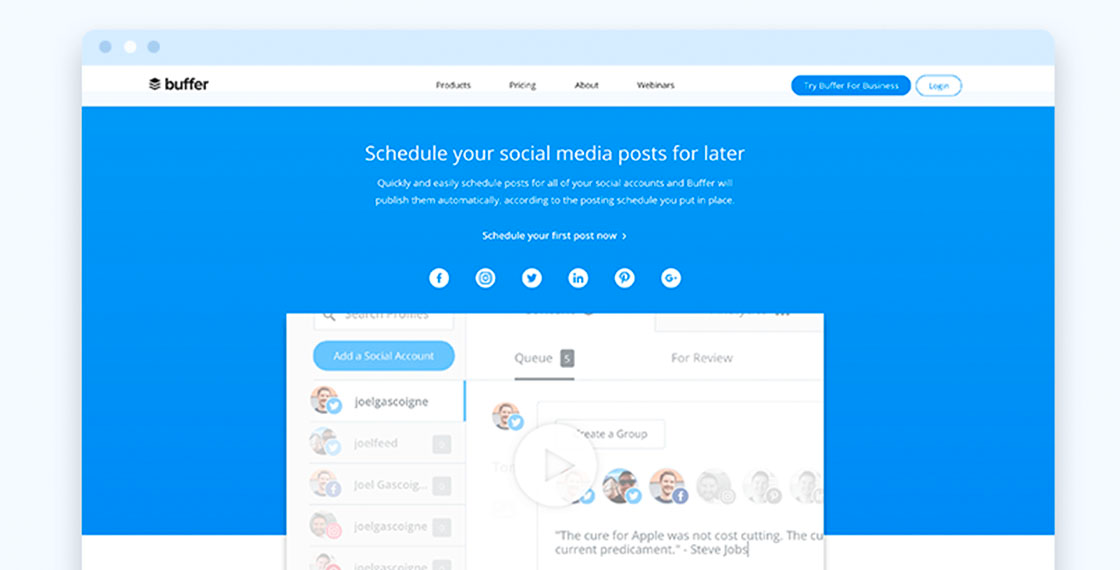 Creating and animating a community requires time and organisation. Luckily, there are tools that exist to help you publish your posts on social media sites. With Buffer, you can connect to up to 10 social media sites for free and plan posts to appear all day or all week. Buffer also provides you with your results in the blink of an eye (views, clicks, comments, etc.)
17. LAUNCHING A BLOG - MEDIUM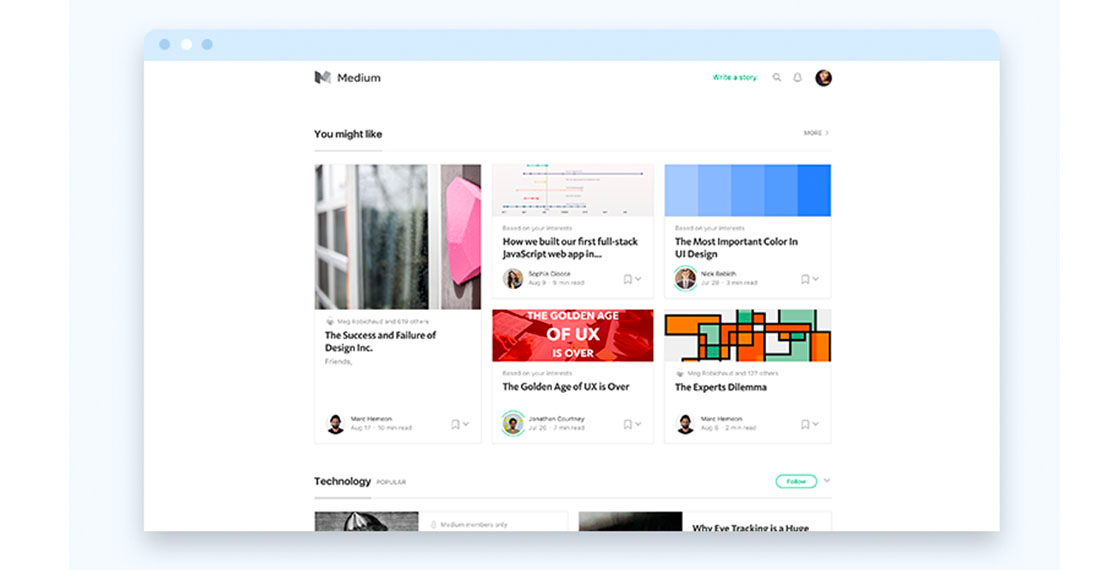 If you want to launch your blog without having to worry about creating a website or dedicated page, Medium is THE blogging platform for you. With 60 million readers per month, it brings together a large community of entrepreneurs who share their successes and failures, the progress of their startup, and their new features.Medium defines all aesthetic choices (font, size, title formatting etc.) to ensure visual unity. Now all you need to do is choose which themes will interest your target audience!
18. HOSTING YOUR VIDEOS - VIMEO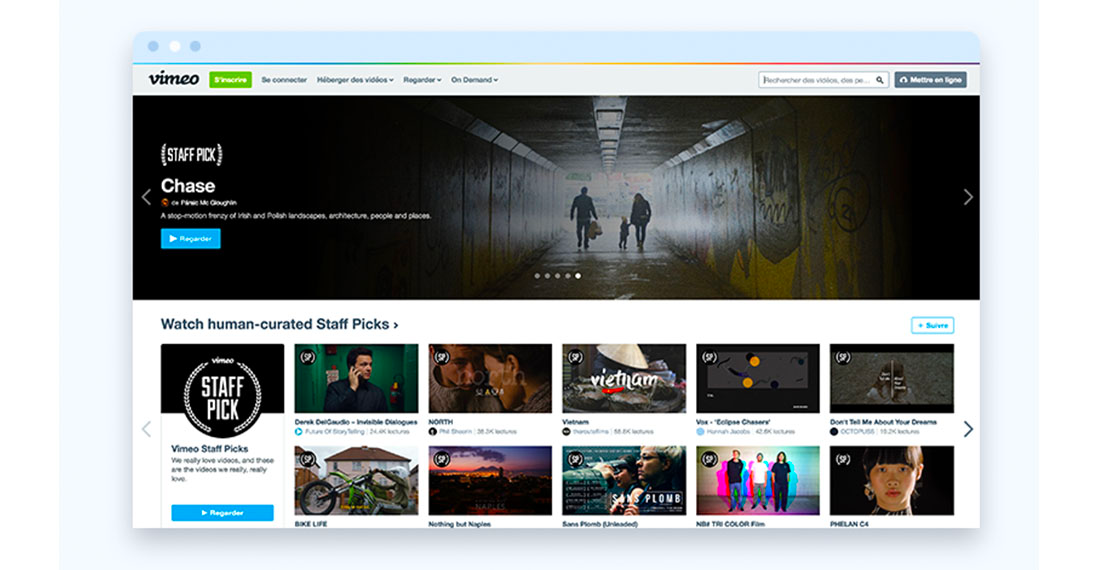 A Content Marketing strategy goes a lot further than a simple blog. To explain your product our attract new prospects, you'll certainly want to create one or more videos. Even if YouTube is the leader is video hosting, Vimeo presents real advantages when compared to the streaming giant; notably the absence of ads and password protection for videos.
19. FINDING AN EMAIL ADDRESS - EMAIL HUNTER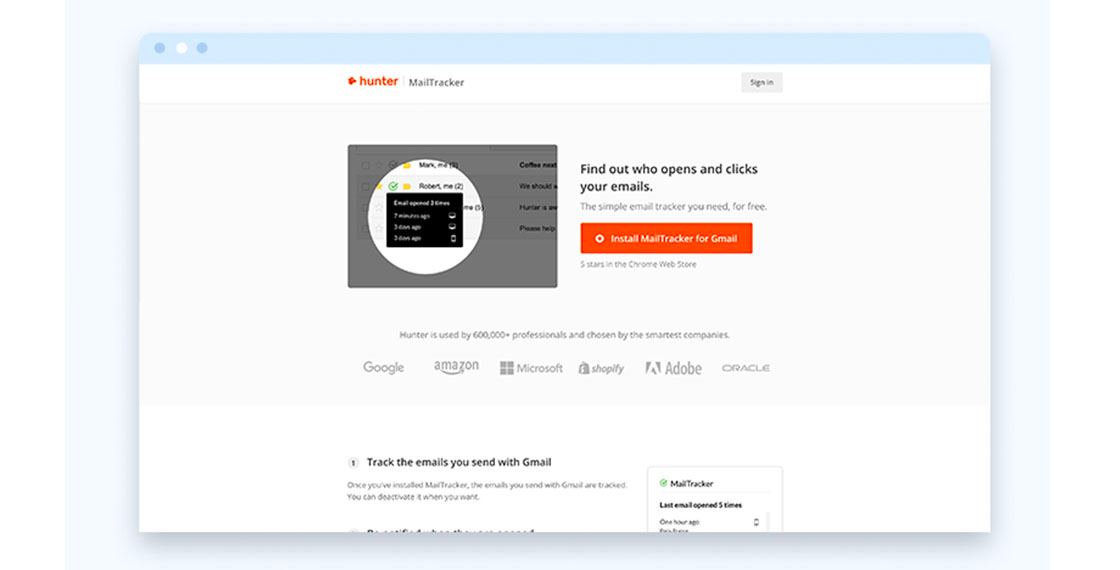 At the launch of your startup, be ready to perform a lot of manual tasks. As said by Paul Graham, founder of Y Combinator: "do things that don't scale" (click here to read the whole article). The search for leads is only part of the process. To obtain quality contacts, Email Hunter helps you find the main email addresses available online from a domain name.
20. SURVEYING YOUR CLIENTS - TYPEFORM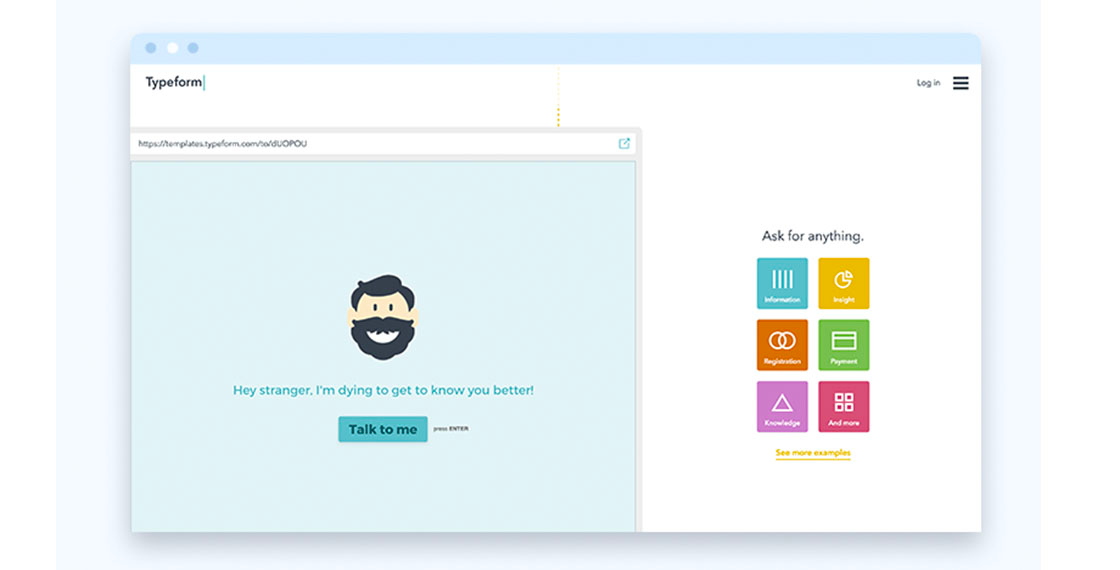 To understand the expectations of your clients and prospects, there's no better way than to ask them. In the launch phase, using survey tools such as Typeform will help you better comprehend how your market works and guide the refinement of your product or service.After launching, you can evaluate client satisfaction, identify expectations in terms of functionality or development, and gather more general feedback on your product or service.With all of these tools, you're ready to get started! All you need now is a brilliant idea…Now it's your turn: have any other free tools to share?20 free tools to launch and manage your startup day-to-day