Call center
Ticketing Tools: What are the different types and why use a ticketing system?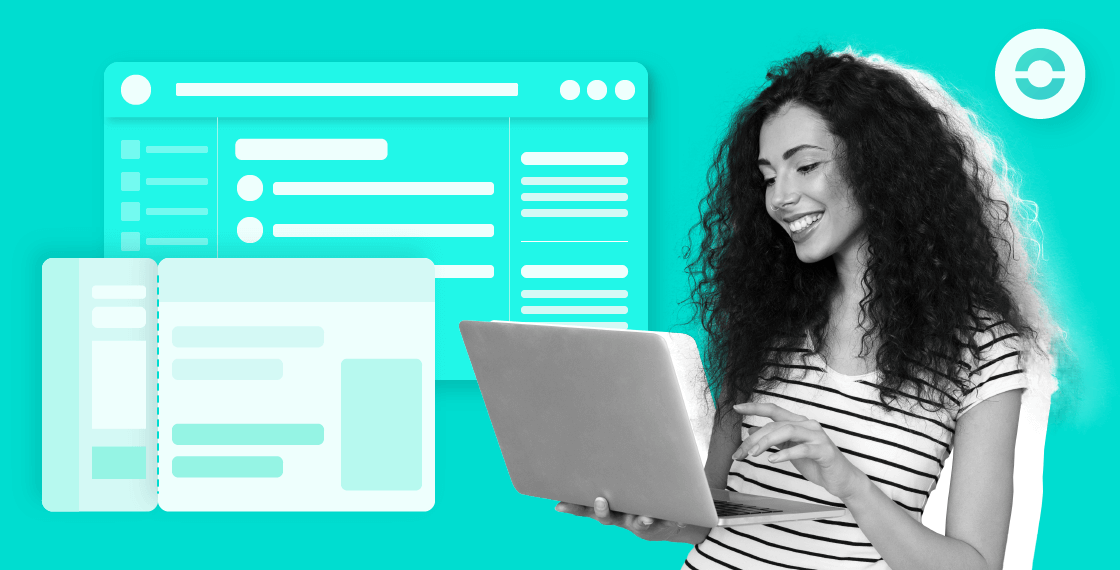 The success of your product is not just defined by its performance, but by the ability of your support team to offer your customers efficient and timely resolutions.

From chatbots to social media channels, customers across the globe will communicate with you on omnichannel. Responding to these queries in a timely fashion becomes tricky as across channels.

Worry not, technologies such as ticketing systems are here to help.
What Is A Ticketing Tool?
Ticketing tools are IT management solutions that process and catalog customer grievances. The ticketing software can store a grievance (also known as a ticket, case, or issue) in a proper way along with other relevant information about a customer.

The ticketing tool should let representatives and managers access the right information at the right time helping them offer solutions to customers quickly and professionally.
What Are The Different Types Of The Ticketing Tools?
Some of the ticketing tools used in a customer support center include:
Help Desk Software
A help desk software is a ticketing system where all the tickets or cases are received and stored. The tickets will be reviewed, monitored, and allocated to agents for resolution. Help desk software can also notify customers about the status of their tickets.
Customer Support Software
This tool offers customers a centralized location to raise tickets, track the status of their tickets and ask for any other information they require. The software also allows customers to submit suggestions or feedback.
Call Center Software
A is a ticketing software used when a customer calls the support center seeking information regarding an order, technical issues, billing issues, etc. This ticketing system keeps a log of calls made to your organization helping you monitor the performance of your support team.
Live Chat Software
This ticketing software helps agents chat with customers offering them more information about your product or services in real-time. This tool comes to aid with purchases or when you need to clarify any concerns related to billing, refund, or returns.
Why Should You Go For A Ticketing System?
The advantages of a ticketing system are:
Automation of ticketing

Centralized access and processing of tickets

Proper categorization and prioritization of tickets

Reporting and analytics that helps track and improve performance
Which Is The Best Ticketing Tool?
Ringover
Ringover offers VoIP call center software that can meet all your inbound and outbound calling needs.
Ringover Features
You can configure the software in a few clicks and use the system to:
Assign tickets to agents

Filter calls

Manage hold time

Manage calls and coach in real-time

Track performance data

Enjoy unlimited incoming and outgoing calls

Integrate existing CRM
LiveAgent
LiveAgent offers an efficient ticketing system. It turns all new customer service engagement into a ticket and sends cases to available agents or a shared inbox.
LiveAgent Features
LiveAgent also helps streamline information between departments easily. The features include:
Omnichannel support

Universal inbox

Live chat

Hybrid ticketing stream
Their all-inclusive plan is priced at $49/agent/month
Zendesk
It is a helpdesk software that comes with a robust ticketing system. The ticketing software integrates all customer interactions into one dashboard giving agents a detailed insight into past interactions.
Zendesk Features
The features include:
Easy-to-set-up automation and workflows

Unified agent workspace

Routing based on agent status and capacity

Reporting and analytics
The starting plan is priced at $49 per agent/month and is billed annually.
Zoho Helpdesk
Zoho offers an omnichannel ticket management system. You can collect and process tickets from multiple channels such as social media, the web, email, calls, etc.

Tickets will be allocated automatically to agents. You can even create a criterion for allocation such as capacity or skill.
Zoho Helpdesk Features
Omnichannel ticket management

Live chat

Contextual AI

CRM integrations
You can purchase their Standard plan for $12/agent/month
HubSpot
HubSpot's customer support system lets agents access all tickets from a single dashboard and monitor progress. Their system also has ticket analytics that managers can use to track and monitor their team's performance.
Hubspot Features
Live chat

Meeting scheduling

CRM integration

Ticket pipeline and automation

Reports and analytics
The Starter plan is priced at $45/month.
Is Jira A Ticketing Tool?
Jira can be used as a ticketing tool. Call center managers, helpdesk agents and customer support representatives can use the Jira Service Desk to issue tickets.
What Jira Stands For?
Jira is a software application developed by an Australian-based company, Atlassian. The software has been a favorite with agile development teams ever since its launch in 2002. The software is used to track bugs, stories, epics, etc.

Jira was named after Gojira, a Japanese word meaning Godzilla. Owing to the popularity of its solutions, Jira now offers:
Jira Core, a basic project-management tool for non-technical teams

Jira Software for software development teams that requires agile functions

Jira Service Desk can be sued by IT teams and support service agents
How To Choose The Right Ticketing Tool For Your Business?
When choosing a ticketing system for your support center, you need to consider the below factors:
Technical support: Be sure to choose a service provider that offers 24/7 technical support.

Analytics and reports: Go for a system that offers analytics and reports that can improve the performance of your agents.

Ease of use: Any technical tool will be effective only if your team can use them easily. So go for a solution that is easy to set up and use.

Room for integration: You should be able to easily integrate all your existing software like a CRM into the new ticketing tool.
Deliver An Unmatched Experience With A VoIP Call Center Software
If you are looking for an intuitive call center software that is easy to set up and use, Ringover is the answer. This smart call center system also enables your team to make and receive unlimited calls to and from over 110 destinations.

Check out Ringover's features to know more. Or, if you're curious to try out the product for yourself, begin your 7-day free trial today!