Business phone system
What Is a Call Group For?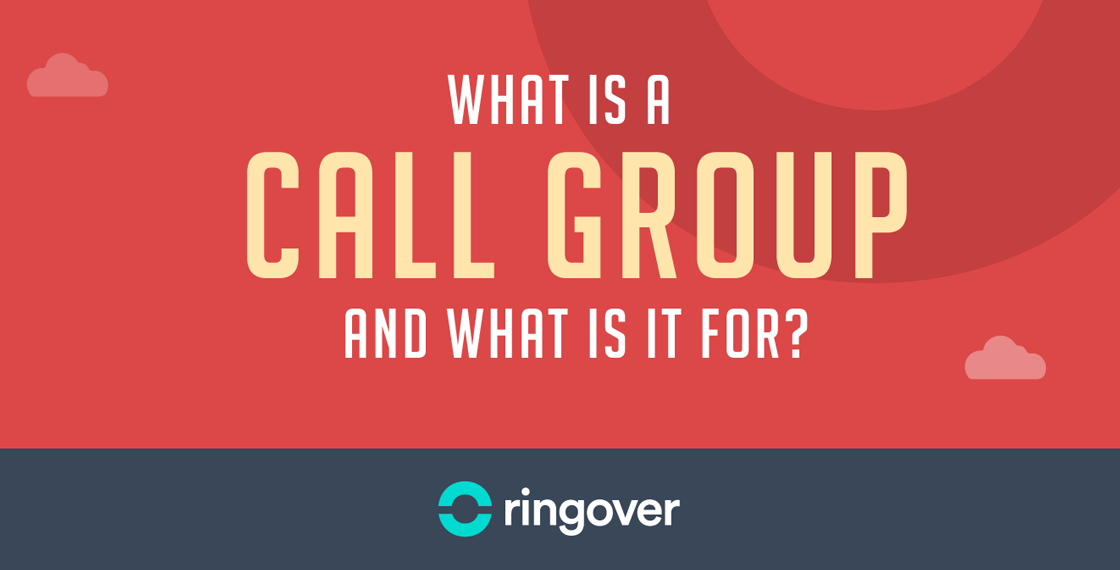 Summary
Faced with an increasingly demanding customer base, companies must now adopt best practices to manage their call flows and improve team performance. Callers also expect to reach knowledgeable agents who are able to respond quickly to their requests.To ensure proper call distribution, it's important to organise your internal teams accordingly. If you explore how to manage your call flows, you may find yourself asking more questions about their actual use:What is a call group? What is it for? How can call groups be set up to ensure optimal call flow management?In this article, we'll walk you through what call groups are and give you some tips on how to get the most out of them.
What is a call group?
When setting up your virtual phone system, you'll need to define how your calls will be routed. Call groups are used to route incoming calls from your phone system to a set of phone lines. Each agent belonging to a call group will receive calls according to pre-defined distribution rules to their own direct line. This way, each call group can be reached by calling a certain phone number or making a certain IVR selection.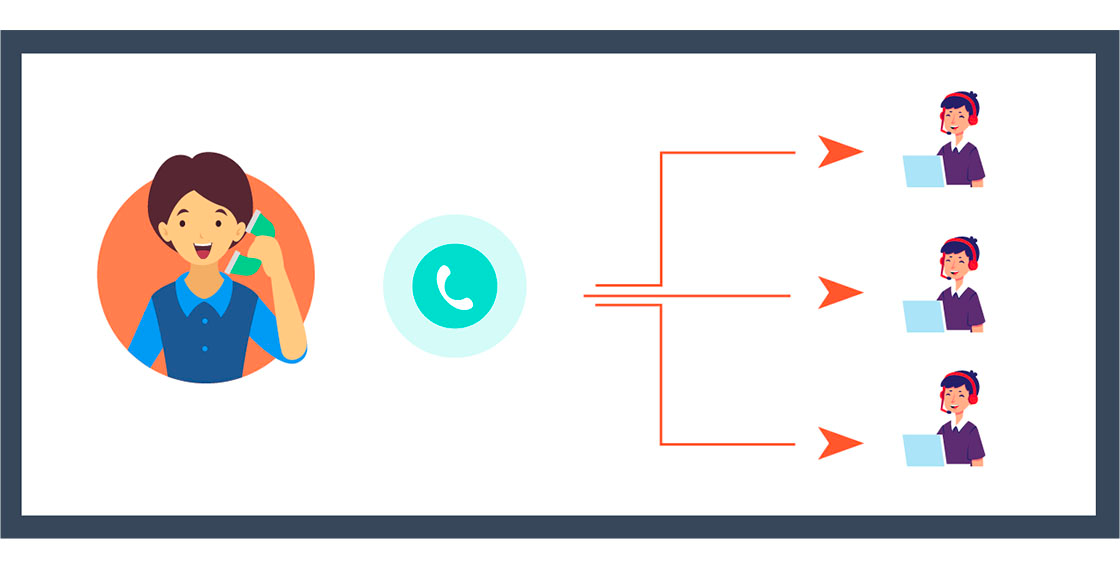 When all the agents in the same call group are busy and the queue is full, you can have distribution rules that allow calls to be rerouted to another number or group, menu, or voicemail.Some phone system solutions take call distribution even further by automatically routing callers based on their number. This means that if a caller has already called before, they'll be automatically connected with a given agent based on their previous selections and the information stored in your CRM. At Ringover, the Smart Routing feature allows calls to be routed to the right contact based on the data in your system (assignment of a contact in the CRM, skills, etc).
Why create call groups?
A study by Zendesk shows that more transfers (57%) and longer resolution times (46%) are the major areas of customer dissatisfaction. The goal is therefore to limit transfers by putting your callers in direct contact with the right service or person.Setting up a call group makes it possible to route your callers directly to a selected agent based on availability and productivity. Including an agent in one or more call groups prevents your callers from being lost or misrouted.Call groups therefore offer several advantages:
Better organisation of your agents' time: routing callers directly to the right person saves time that would otherwise be spent transferring them to the right department

Equitable call distribution among agents in the same department: queue time as well as the chance of lost calls is reduced

Call overflow management: calls can be rerouted according to agent availability - if one agent is too busy to answer the call, a second preselected agent can receive the call in their place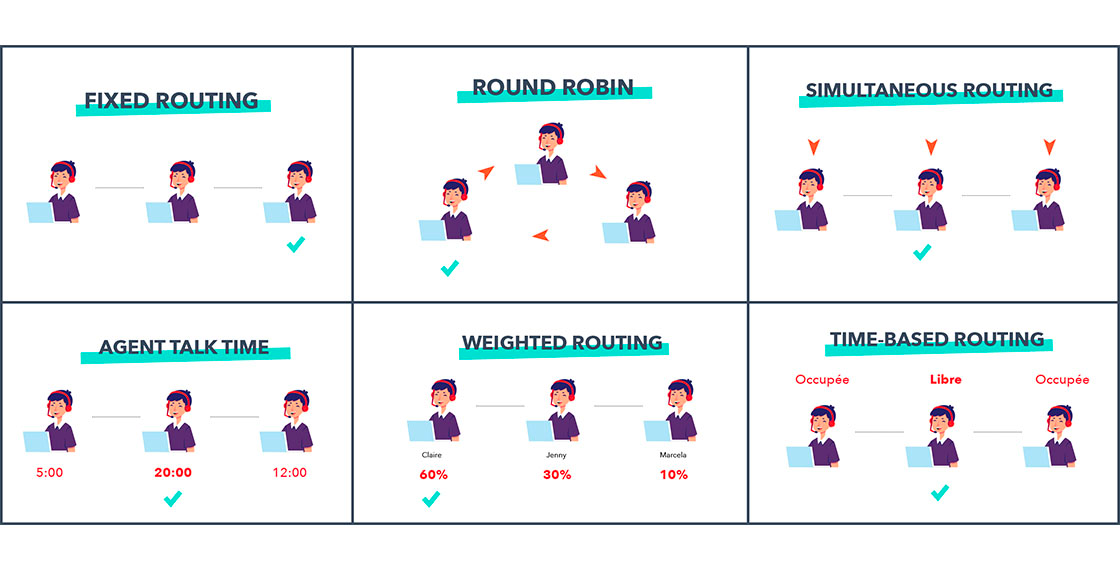 How are call groups implemented?
1 - Determine your agent groups
To set up call groups, the first step is to define what your agent groups are. To do this, you need to categorise all of your staff. For example, you can choose to group agents associated with the same department (marketing, technical, sales, etc.), but keep in mind that people belonging to the same group may also have different individual skills. An agent can then be part of several groups.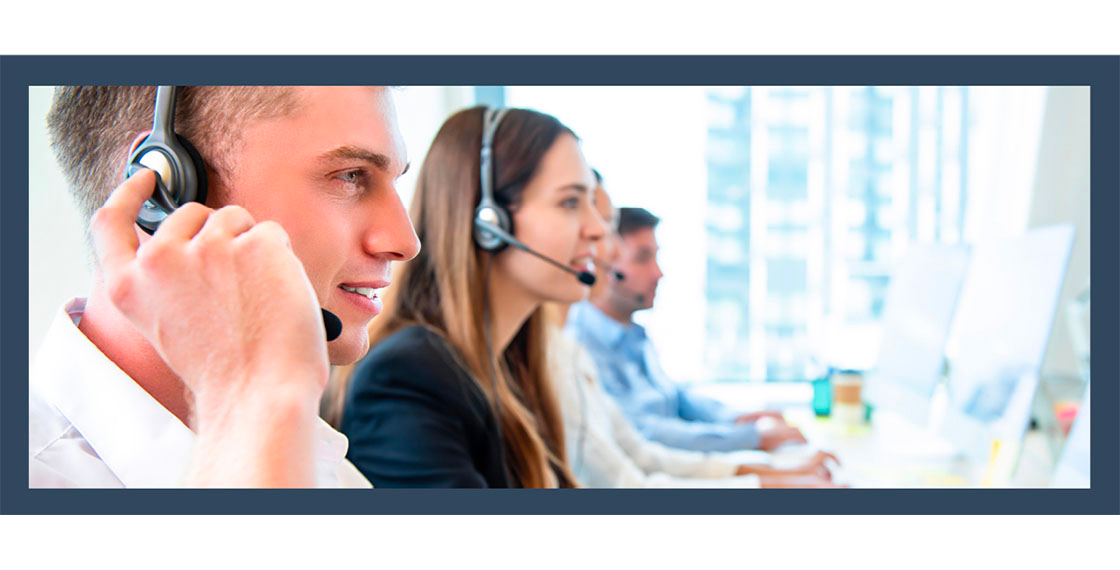 For example, calls coming from English-speaking countries will be automatically routed to the English-speaking group of agents, and callers trying to reach sales will be automatically put in touch with someone in this department. It's still possible that some English-speaking agents will also belong to the sales department.Suppose Paul is a salesperson who specialises in Ringover products and speaks English. He can then be part of three groups: the sales service group, the group for Ringover product reps and the English-speaking group.
2 - Set call distribution rules
Having an automatic call distribution system, or ACD (Automatic Call Distribution) in place allows the management of agent groups as well as call distribution. It's necessary for several agents to be able to handle incoming calls in order to avoid overloading your phone system.A call group allows agents to handle calls to a single number. In addition, studies have shown that the majority of calls are put on hold before even being answered.Distribution rules must then be set so that each call is assigned to one of the agents in a particular group. Call distribution can be based on several criteria: The caller's number: such as a number from a specific region or countryThe number dialled by the caller: this number can be dedicated to a specific service, product, or locationThe caller's selection: thanks to an IVR, the caller can choose to be routed to someone belonging to a certain department
3 - Set call queue rules
In the event that no agent in the first group is available to take calls, it's useful to define queue rules to ensure that your calls are answered. Several types of rules can be applied in the event of a queue:
Forward to another number or group: the call is rerouted to a specific number linked to a group or an agent

Ring until caller hangs up: the call continues to ring until either an agent to picks up or the caller hangs up

Reroute to a voice menu: after a given number of rings or maximum wait time, the call is automatically rerouted to a voice menu

End call: if there is no answer after the maximum wait time, the call hangs up automatically or is forwarded to voicemail
The first step to properly setting up and managing your call groups is choosing the right phone system. The Ringover solution is the most flexible and efficient on the market, allowing you to customise the caller experience down to the smallest detail to properly greet, route, and follow up with customers.
Need to learn more about call groups?
Contact our experts to help guide you step-by-step at +44 20 3808 5555 or send an email to sales@ringover.com. Start your free trial today.